2015 Supercross World Cup End's in the Rain
Phillips and Pajon wrap up the titles
After rounds in England, Holland, Sweden and Argentina the 2015 Supercross World Cup came to a close last weekend in a cold and wet Rock Hill, USA. The 2014 men's champion, UK's Liam Phillps was all but guaranteed the title before the race, just making the final was going to be enough for him while others, like Holland's Neik Kimmann, had to rely on circumstances beyond of their control to fall into place.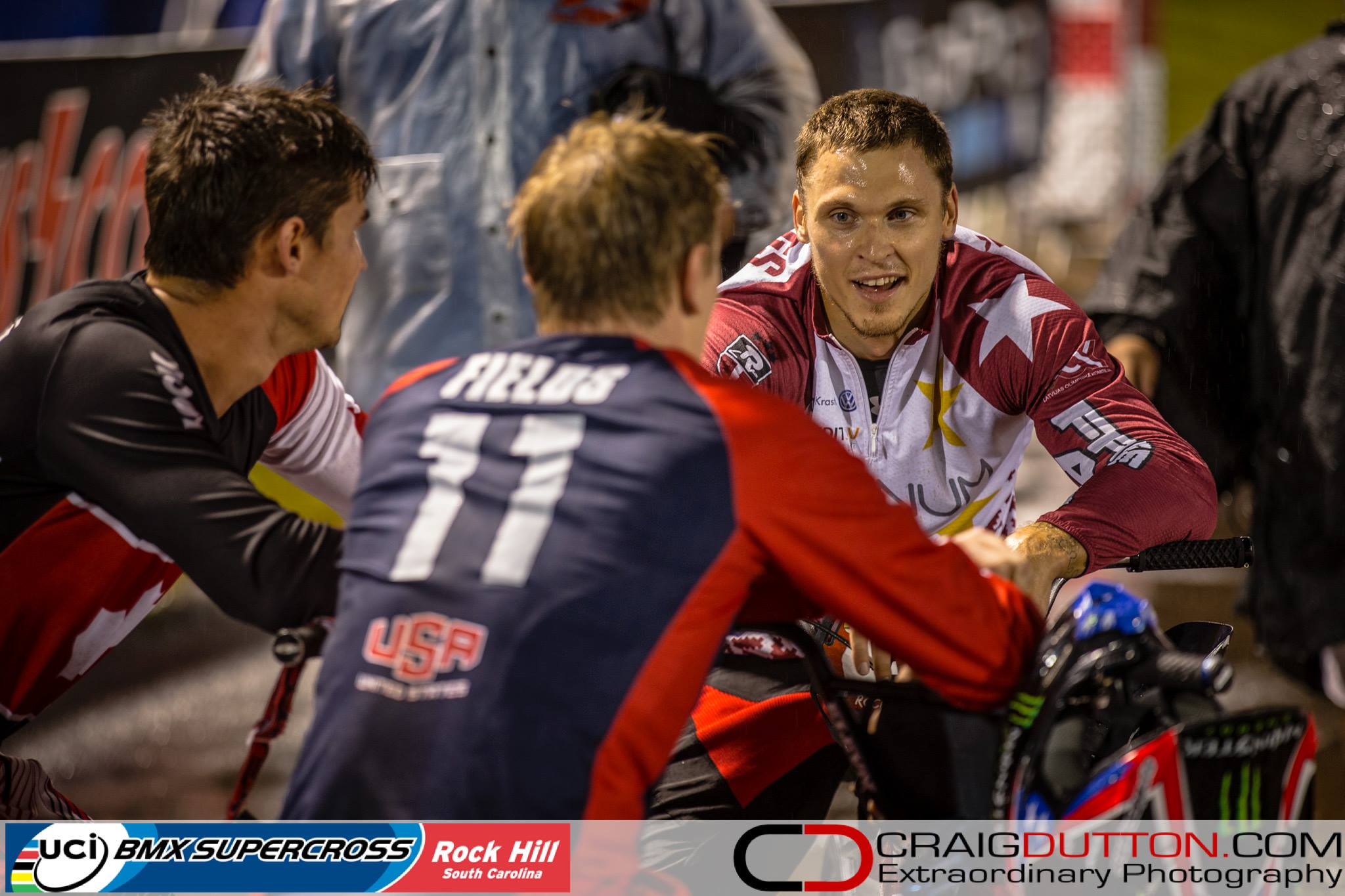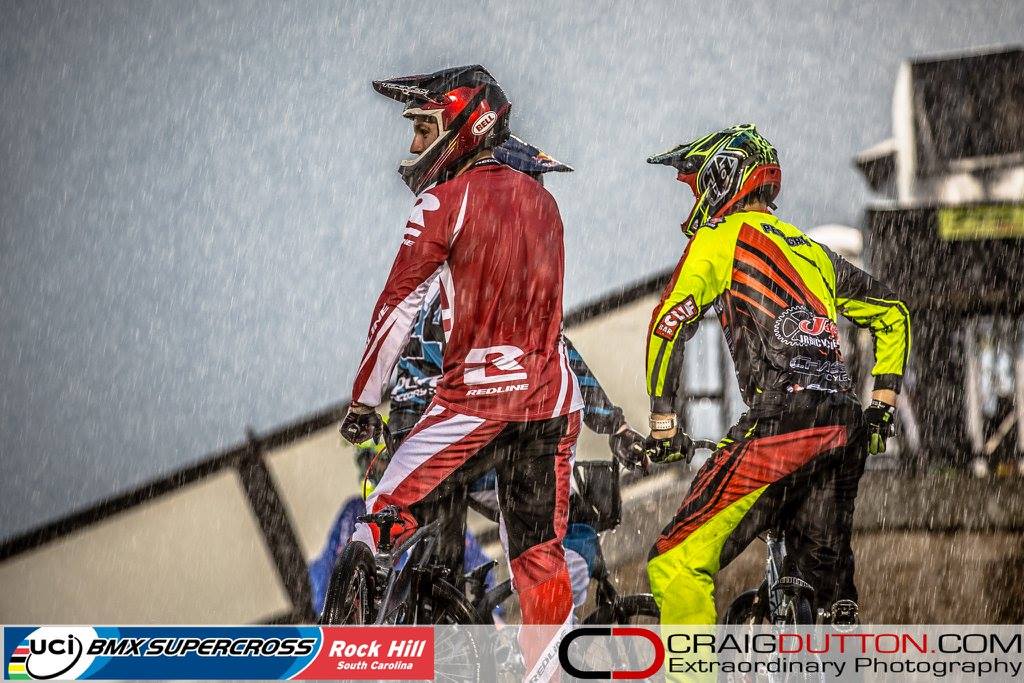 As is becoming the norm, Philips was in control all evening at Rock Hill … until the final rolled around. Liam unclipped down the first straight ending his chance at taking the overall title in style. He was clearly unhappy at the finish line stating he was "Really disappointing to end the SX season like that!" but by the time he lifted the title trophy he was looking pretty happy again. First person to win back to back SX World Cup titles, what's not to be happy about.
The final in Rock hill went to double Olympic Champion, Maris Strombergs, who called it on the gate from lane 6, he was gone by the time Phillips unclipped. An ominous marker for the upcoming Olympic year, who'd bet against him in Rio now,
 "It's nice to know I can still do it … it's not every day, but once in a while I can still put it together and ride like a good old machine."
The USA's Connor Fileds rolled the 'Double Dice' from lane 8 on the night and almost pulled it off getting up to second place for most of the final lap, just being passed by Canada's Tory Nyhaug on the line.
From an Irish interest point of view it was great to see New Zealand's Irish born Trent Jones in such good form. Trent killed it all day in the moto's but didn't have a good semi at all. We think Trent is on his way to peaking at just the right time … he's on the verge of something big!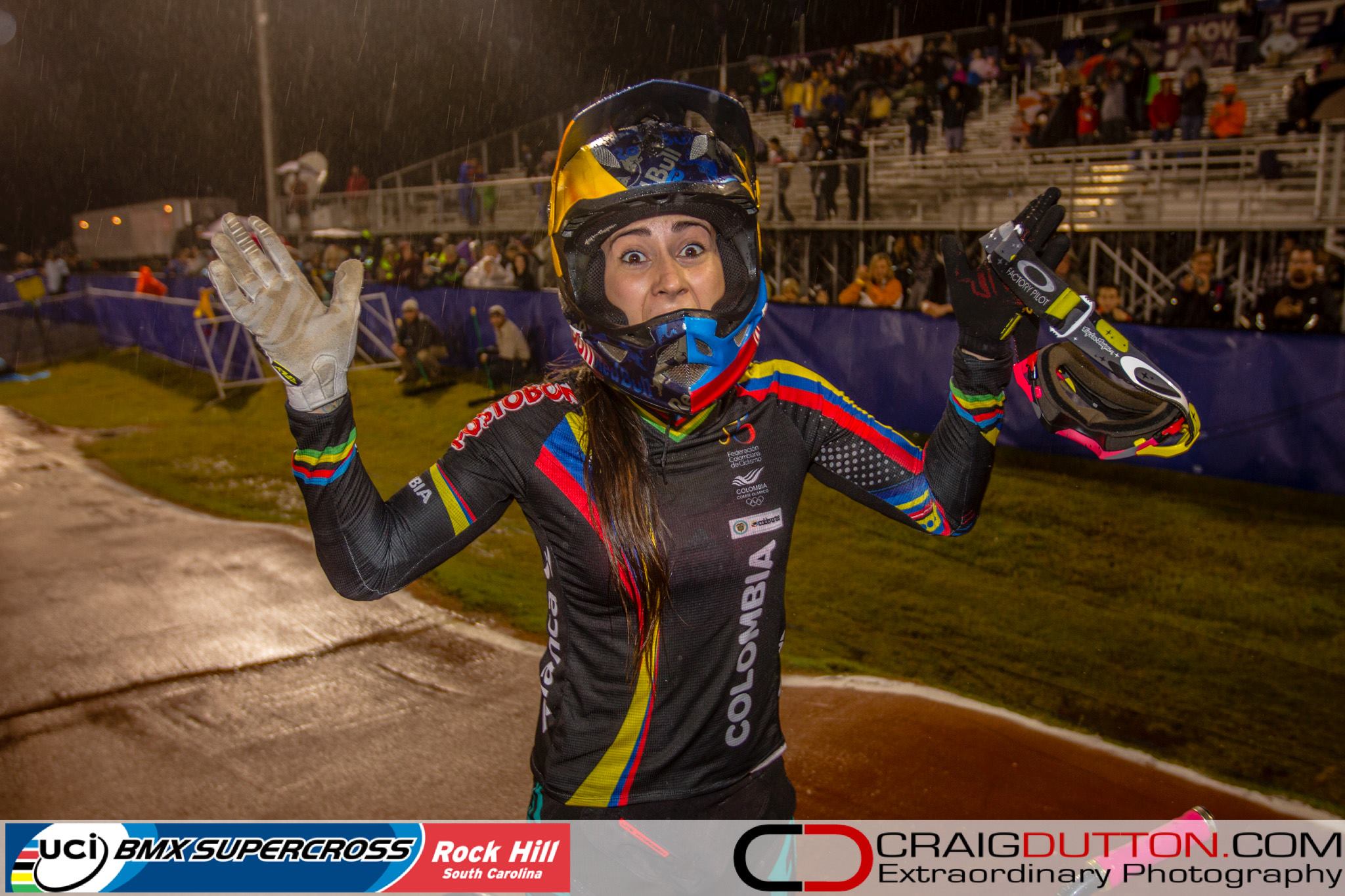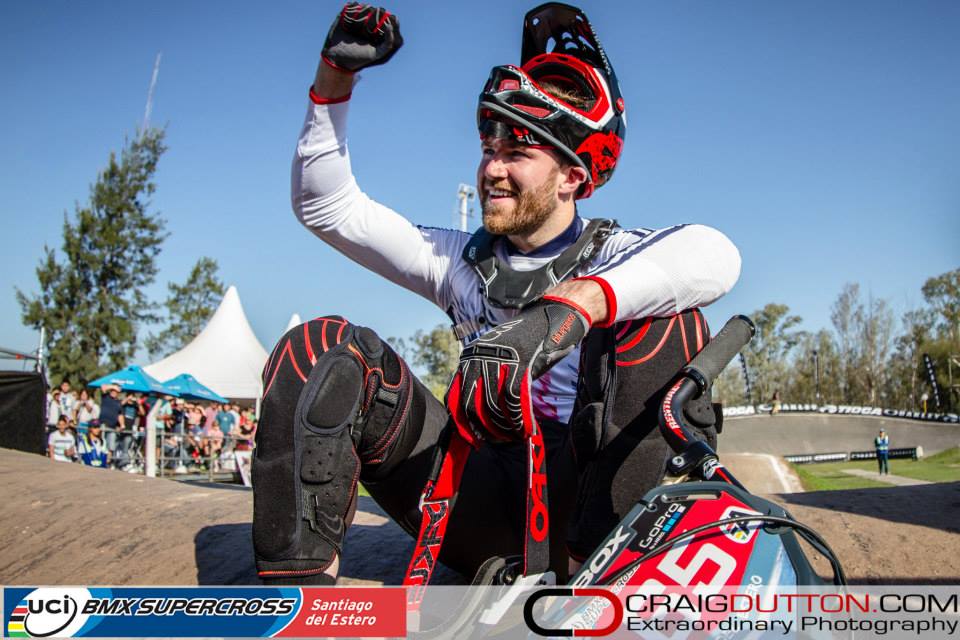 While the men's title race was a pretty simple affair to work out the women's was far from it. Pajon, Post and Hernandez where all in with a shot at the title and as you could have predicted all three made their way safely to the final where it would all be decided, winner takes all. Post and Pajon went at it down the first straight, elbows out over jumps one and two until Post hit the tarmac in turn one after one last encounter with Pajon. Mariana cruised the rest of the lap to take the win and the overall title. "It's just unbelievable, I wanted to win this one and it feels so good I did it."
2015 Men World Cup Final Standings:
1: Phillips  (UK) 865
2:  Kimmann (NED)  735
3: Mir (FRA) 610
4: Fields (USA) 600
5: Dean (AUS) 595
6: Willoughby (AUS) 575
7:  Oquendo Zabala (COL) 530
8: Van Gorkom (NED) 490
2015 Women World Cup Final Standings:
1: Pajon (COL) 965
2: Hernandez (VEN) 875
3: Post (USA) 825
4: Buchanan (AUS) 760
5: Stancil  (USA) 670
6: Reynolds (AUS) 585
7: George (USA) 585
8: Crain B (USA) 575