Daudet & Post take the USA BMX Titles
Joris and Alise both wrap up the 2015 titles in style

An American rider has not won the USA BMX 'AA Pro' title in a long time.  After nine months of epic racing it was a virtual points tie going into the 2015 USA BMX Grands. Connor Fields (7 wins), Sam Willoughby (8 wins) and Joris Daudet (7 wins and most podiums) who has had an amazing 2015.
Friday nights Race of Champions was all about Fields and it looked like the title would finally stay in the US. Sam was also firing on all cylinders but the French man in the mix did not look on top form! Then came the Grands on Saturday and a different Joris turned up, untouchable. All 3 mains went to Daudet making him the 24th USA BMX Male Pro Champion and only the second French man after his boss in Chase, Christophe Leveque won in 1999. Who would now bet against Daudet in 2016 … an Olympic year!
In Women Pro is was a little more cut and dry. Redline's Alise Post has been dominate all year on the USA BMX circuit and was not going to relinquish her Number 1 title easily. Post wrapped up the Pro title on Friday night at the Grands with a win in the Race of Champions. In Saturday's Grands mains the only rider to beat the Pro Women's champion was Australia's Caroline Buchanan but with a 2/1/1 mains result  Post wrapped up the season in style. Two years in a row!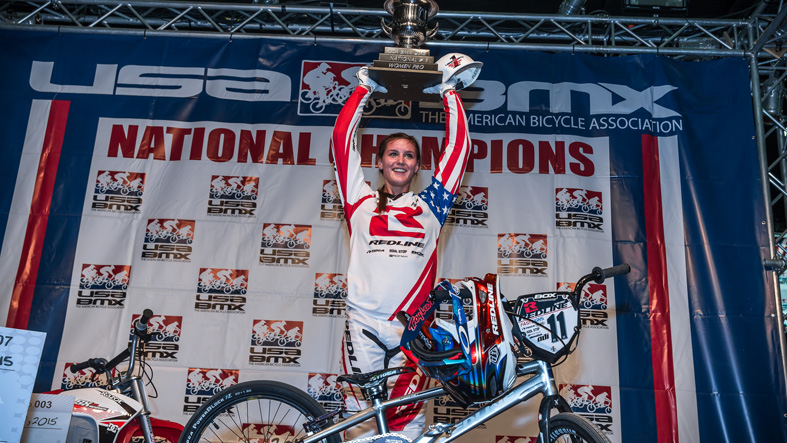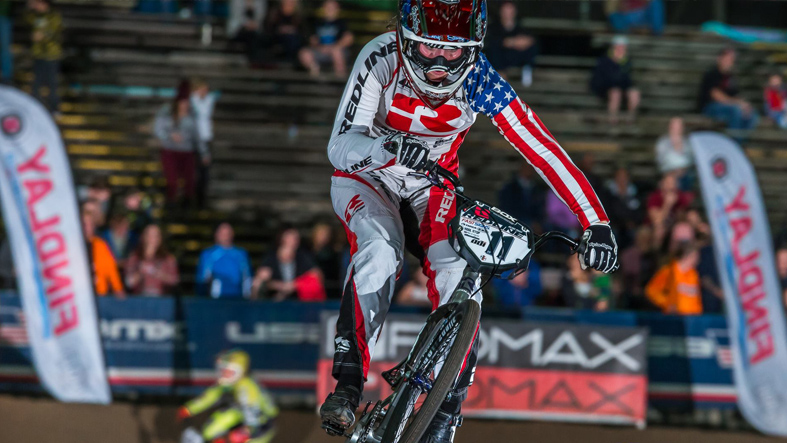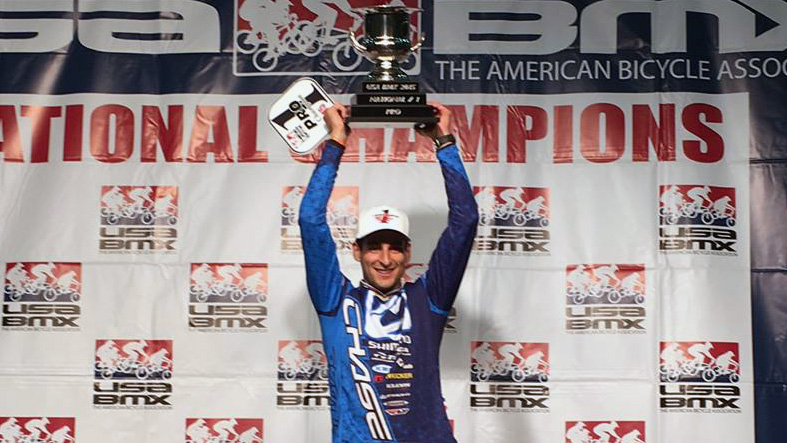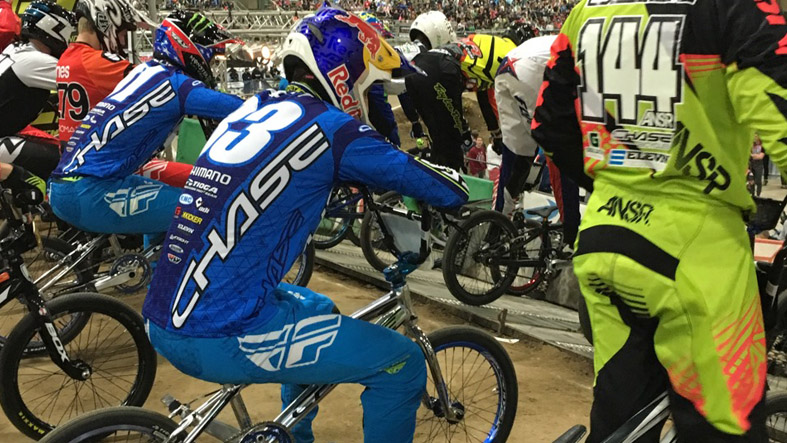 2015 AA Pro Standings
01           JORIS DAUDET
02           SAM WILLOUGHBY
03           CONNOR FIELDS
04           ANTHONY DEAN
05           NIC LONG
06           CORBEN SHARRAH
07           JARED GARCIA
08           TANNER SEBESTA
09           LOGAN COLLINS
10           DAVID HERMAN
11           JUSTIN POSEY
12           SYLVAIN ANDRE
13           LAIN VAN OGLE
14           KORY COOK
15           MARIS STROMBERGS
16           TRENT JONES
17           TYLER BROWN
18           JEREMY ROMMEL
19           COREY REID
20           STEVEN CISAR
2015 Women Pro Standings
01           ALISE POST
02           FELICIA STANCIL
03           BROOKE CRAIN
04           DANI GEORGE
05           AMANDA CARR
06           CAROLINE BUCHANAN
07           KRISTEN BOB
08           LAUREN REYNOLDS
09           SHEALEN RENO
10           KELSEY VAN OGLE
11           RACHEL JONES
12           SHAYONA GLYNN
13           SHELBY STACY
14           MELINDA MCLEOD
15           CARLIE FERREE
16           RACHEL MYDOCK
17           MARIANA PAJON
18           BAYLIE KORTMAN
19           VICTORIA HILL
20           TEAGAN OKEEFFE