British Cycling Announce Elite Worlds Team
12 April 2016
British Cycling have announced the Team they are sending to the 2016 UCI BMX World Championships in Colombia this May. Out of the possible 9 places open to them ( 6 Elite Men – 1 Elite Woman – 1 Jr. Man – 1 Jr. Woman ) they have opted to send only 3 riders:
Liam Phillips | Elite Men
Kyle Evans | Elite Men
Bethany Shriever | Jr. Women
You can't argue with the riders selected. Liam Phillips, obviously … he had qualified an automatic spot anyway. Evans had an amazing result at the UCI SX World Cup in Manchester with a second behind Phillips and Shriever has been impressive for quite a while now, the semi in Elite Women at the Manchester World Cup has to be acknowledged.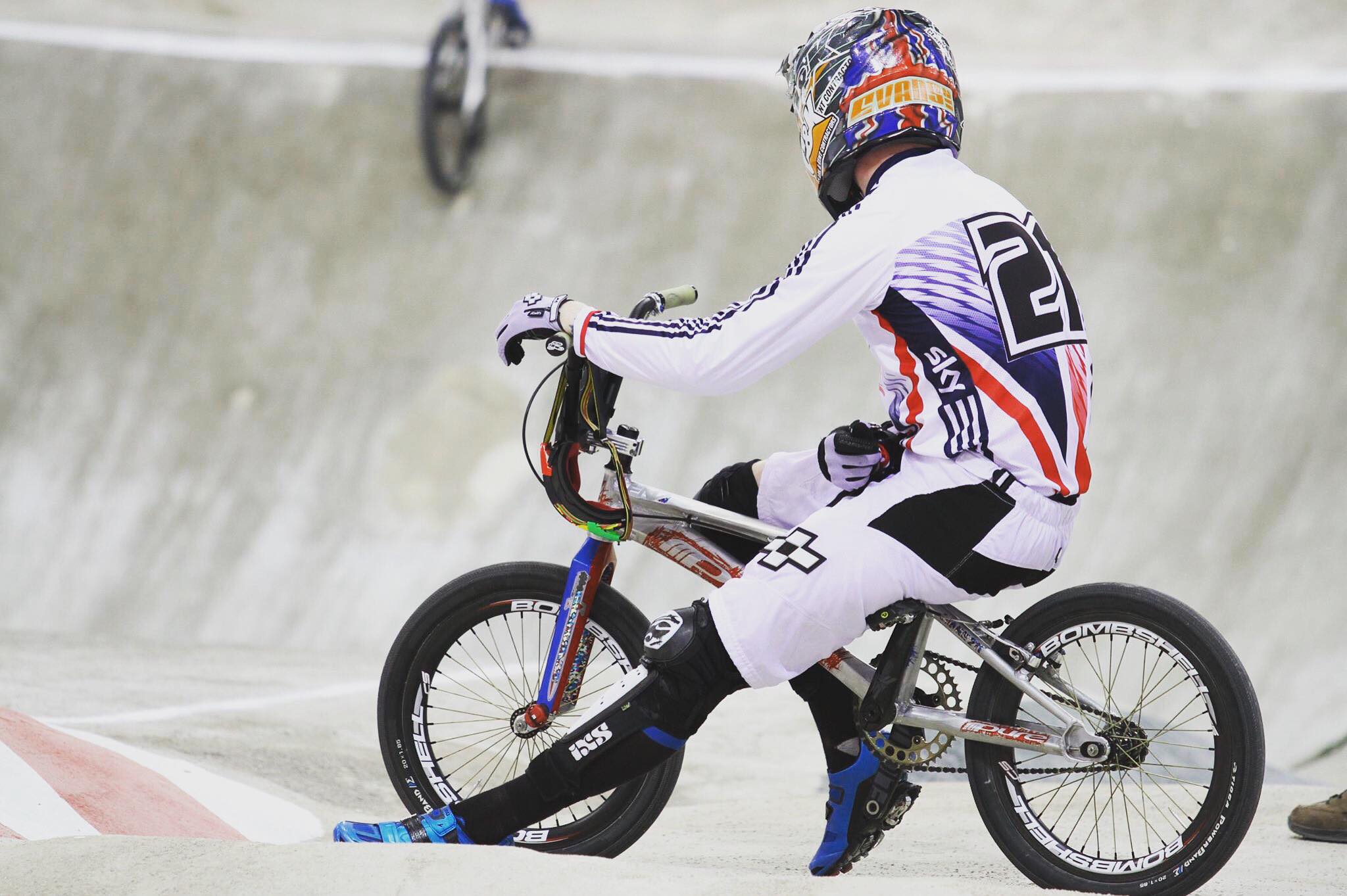 Great Britain Cycling Team head coach, Iain Dyer, stated …
"Liam and Kyle have started the season in excellent form and I think both riders have an excellent chance of being in medal contention in Colombia.
Liam has arguably been the most consistent male BMX rider over the last three years, with one world title and two overall UCI BMX Supercross victories highlighting the consistency of his performances, while the way Kyle has started the season suggests that he is on the way to achieving the results that we know he is capable of.
It's been fantastic to see the progress that Bethany has made in such a short period of time and her selection for the world championships is well deserved and testament to all the hard work she has put in."
But … what is a little hard to understand is that there are no places for the former W3 Tre Whyte or Quillan Isidore in Elite Men or Paddy Sharrock, who is now back on the bike after injury, in Jr. Men.
British Cycling are also not allowing riders to fund themselves for Colombia, effectively ruling out any hope of a British Elite female Olympian in 2016. With so many UCI points up for grabs in Colombia, three Olympic spots for GB in Elite Men are probably out of the question now also …
See British Cycling press release HERE
Sign CK Flash's petition to try reverse the BC decision HERE
Some reaction to the British Cycling decision …
Quillan Isidore (Team GB): 'Their agenda is track cycling not BMX. Tre has been treated unfairly on many occasions, but unfortunately behind closed doors senior management make hasty decisions that no matter how much you complain or appeal they don't take anything onboard.'  and  'Not allowed to fund ourselves this time. Bummer as this pretty much blows a chance for GB to qualify 3 spots (maximum) at the Olympics. NOT Grant or Marcus' decision, but senior management!'
Tre Whyte (Team GB): '… just thought I'd let you guys know how kept in the blue the riders and the coaches are in all this.'
Kyle Evans (Team GB):  'Grant has stood up for his athletes several times before. He has no power over the senior management team, he can only do his best to lay down the facts… In black and white..'
Paddy Sharrock (Team GB): '…they just aren't taking me because of my injury'
Kelvin Batey (Team Ireland): 'Four amazing GB riders deemed not good enough to race at the World Championships where Olympic places are on the line and 4 years worth of work and sacrifice are being totally disregarded for the sake of 1 race.'
Marco Dellisola (Stay Strong): 'Same old British Cycling kicking riders in the bollocks! Tre Whyte and Quillan Isidore should be going to Colombia!'

Dale Homes (DHR Racing): 'This is disturbing. We must stand up for both our sport and under-served kids just wanting and deserving a chance. British Cycling continues to dwindle what's left of their respect in the BMX community.'
Charlotte Green: '…no matter how many times Tre has been knocked down he ALWAYS gets up to fight and prove people wrong. Once again he will stand up and fight with the support of the U.K. I can't even explain the amount of emotions and mental struggles that program takes you through.'