2016 UCI Supercross Round 4 | Rock Hill, USA
2 October 2016

Round 4 of the UCI BMX Supercross 2016 Series at the stunning Rock Hill SX facility is done and dusted.
Daylight Cycle Co.'s Corben Sharrah stretched his lead at the top of the table with a photo finish win, his second win of the series. Stay Strong's Molina took the second after looking very quick out of the gate (from the outside mostly) and down the first straight all weekend. Switzerland's David Graf took the third after a very impressive semi win.
In the Elite Women's class it was Laura Smulders who looked dominant all weekend but got a little luck in the final when Brooke Crain cased the first and second jump leaving open space ahead. It was a first time UCI SX podium for both Saya Sakakibara, 2nd, and Russia's Bondarenko in 3rd.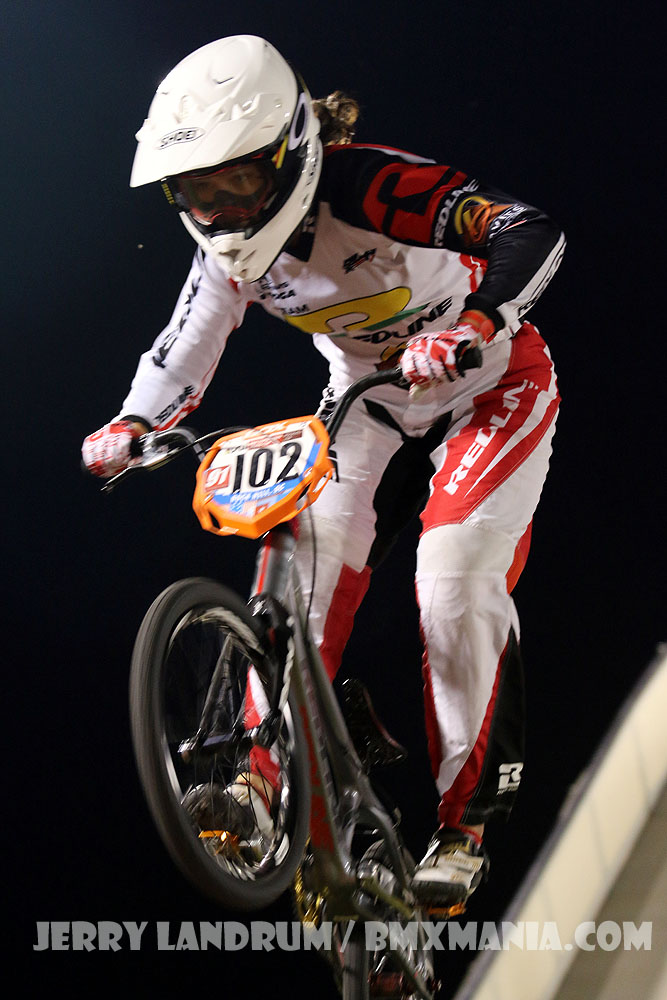 Over All Standings Prior to Final Round:
The title race is hotting up as we head into the last round of the 2016 UCI Supercross World Cup series on October 8th & 9th in Sarasota, Florida, USA.
In the women's class it looks like Laura Smulders has the title all but won. Unless Caroline Buchanan gets on a plane to Florida, all Smulders would need is an 8th in the 1/4's. If Buchanan was to turn up and win, an 8th in the final would do it for Laura.
It's a little more open in men's elite class as we expect both the contenders to be on the gate. Corben Sharrah looks odds on favourite to take the 2016 title but he needs to make the final in Sarasota. A slip up in the semi or earlier could leave the door open for David Graf … interesting weekend coming up!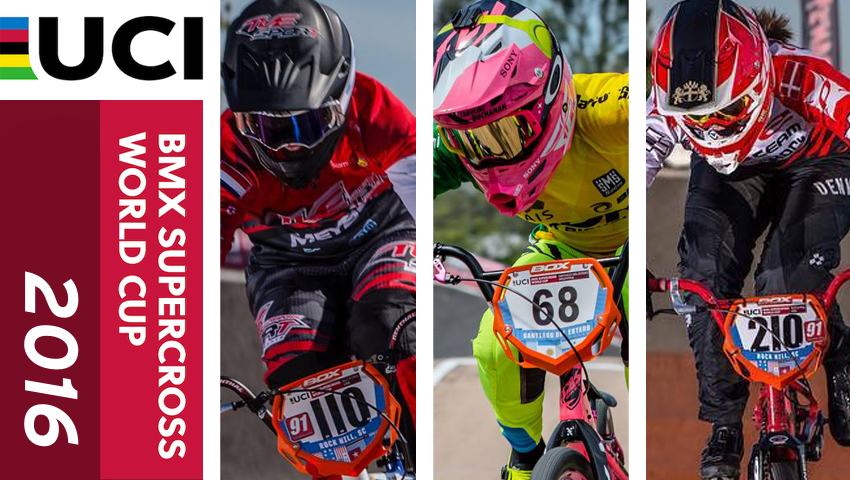 Elite Women Standings after Rock Hill
1   SMULDERS Laura NED 760
2   BUCHANAN Caroline AUS 645
3   CHRISTENSEN Simone DEN 565
4   CRAIN Brooke USA 555
5   VANHOOF Elke BEL 445
6   BONDARENKO Yaroslava RUS 405
7   POST Alise USA 375
8   BAAUW Judy NED 340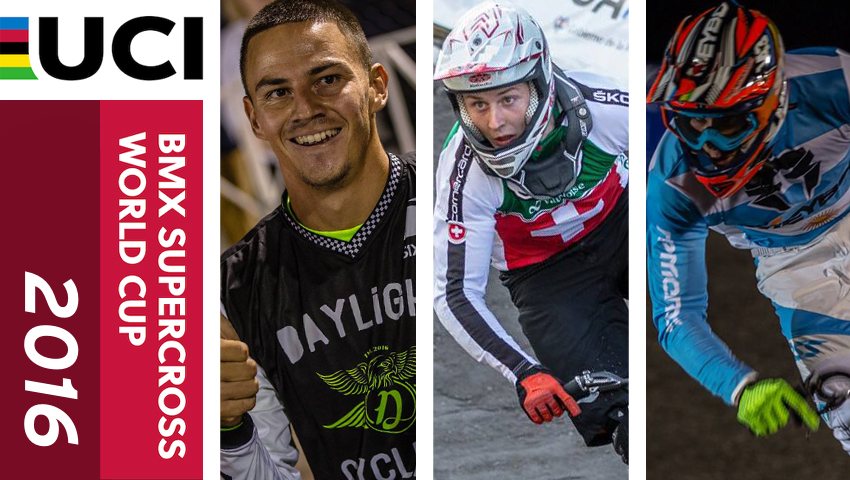 Elite Men Standings after Rock Hill
1   SHARRAH Corben USA 630
2   GRAF David SUI 515
3   TORRES Exequiel ARG 445
4   BLANC Renaud SUI 415
5   RAMIREZ YEPES Carlos Alberto COL 405
6   STROMBERGS Maris LAT 365
7   NYHAUG Tory CAN 365
8   DAUDET Joris FRA 355