2017 UCI Supercross World Cup Shake-up
August 2017

Now that the #RoadToRio has ended and with the Tokyo Olympic qualification races still 2 years away the UCI are looking to freshen up the 2017 UCI Supercross World Cup Series.
Some of the major changes include:
– A 5m hill may be considered in certain circumstances.
– 2 rounds of the SX World Cup will be held per event.
– Bonus cash prize for winning both rounds over the weekend.
– Time trials are no longer part of the event.
– The event format will change to include a 'Last Chance' qualifier … see below
– An Amateur Event can be held over the weekend should the track allow.
Competition Facilities … a 5m hill may just do …
"A high quality BMX racing track with an 8m start hill is needed; occasionally, a track with only a 5m start hill may be considered. Of course, tracks with both 8m and 5m start hills are welcomed."
Event Format gets a major shake up …
'Within each race day, beginning with Round 1, the top 4 riders from each heat advance directly to the next round of the competition until the final is reached (with one exception – following Round 1 of each competition day, a "last chance" round is held for those riders not in the top 4 of their heat in Round 1; within the last chance round, the top 4 riders from each heat will also advance to the next round). After this, the top four riders from each heat always advance until the 8-rider Final is reached.
This competition format is repeated on the second competition day, with minor change that the heats in the second day are seeded based upon the results of the first day – this will guarantee a new racing experience both for riders and spectators on day 2."
"This event format will provide drama, and the opportunity to build compelling story-lines throughout the event."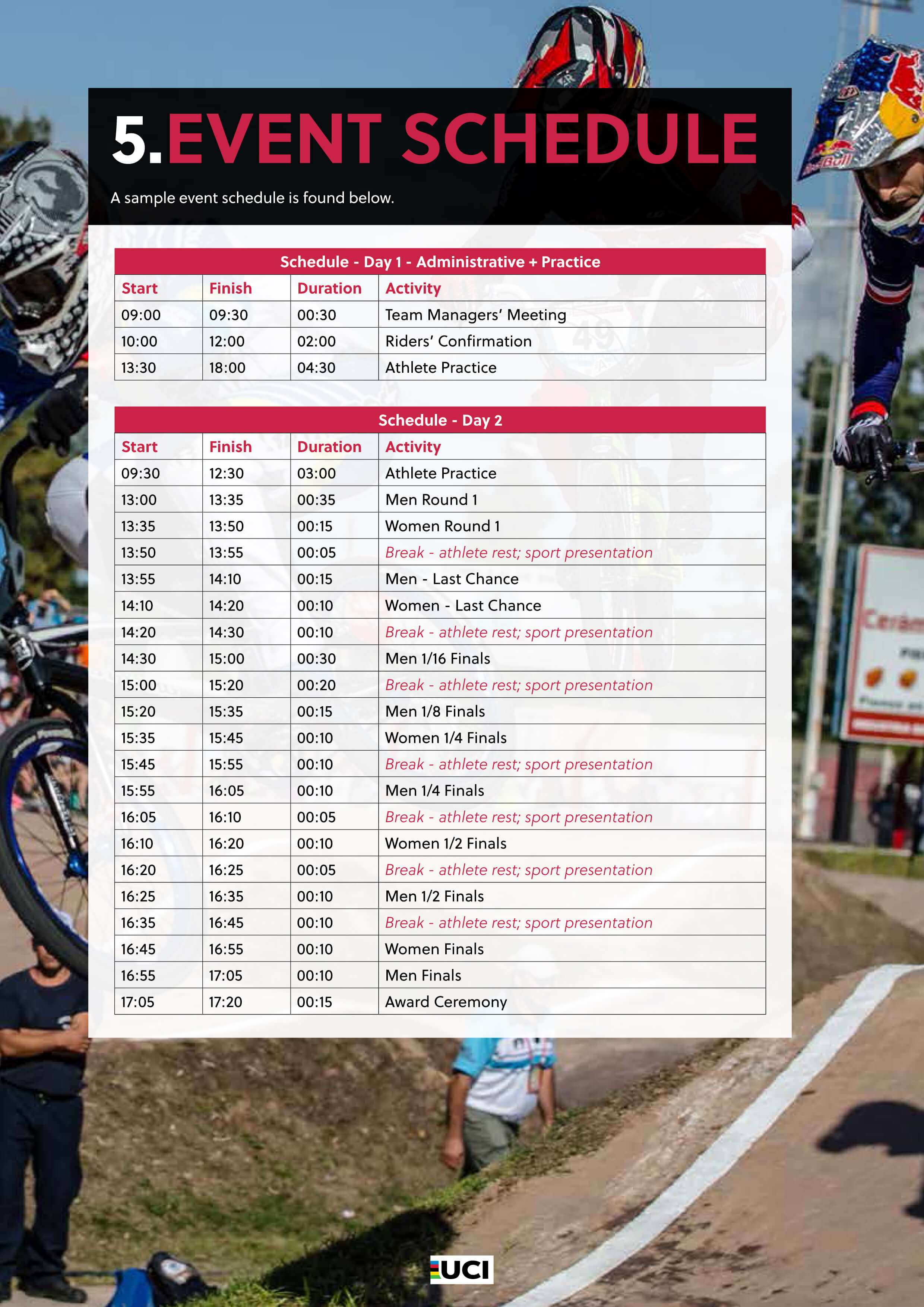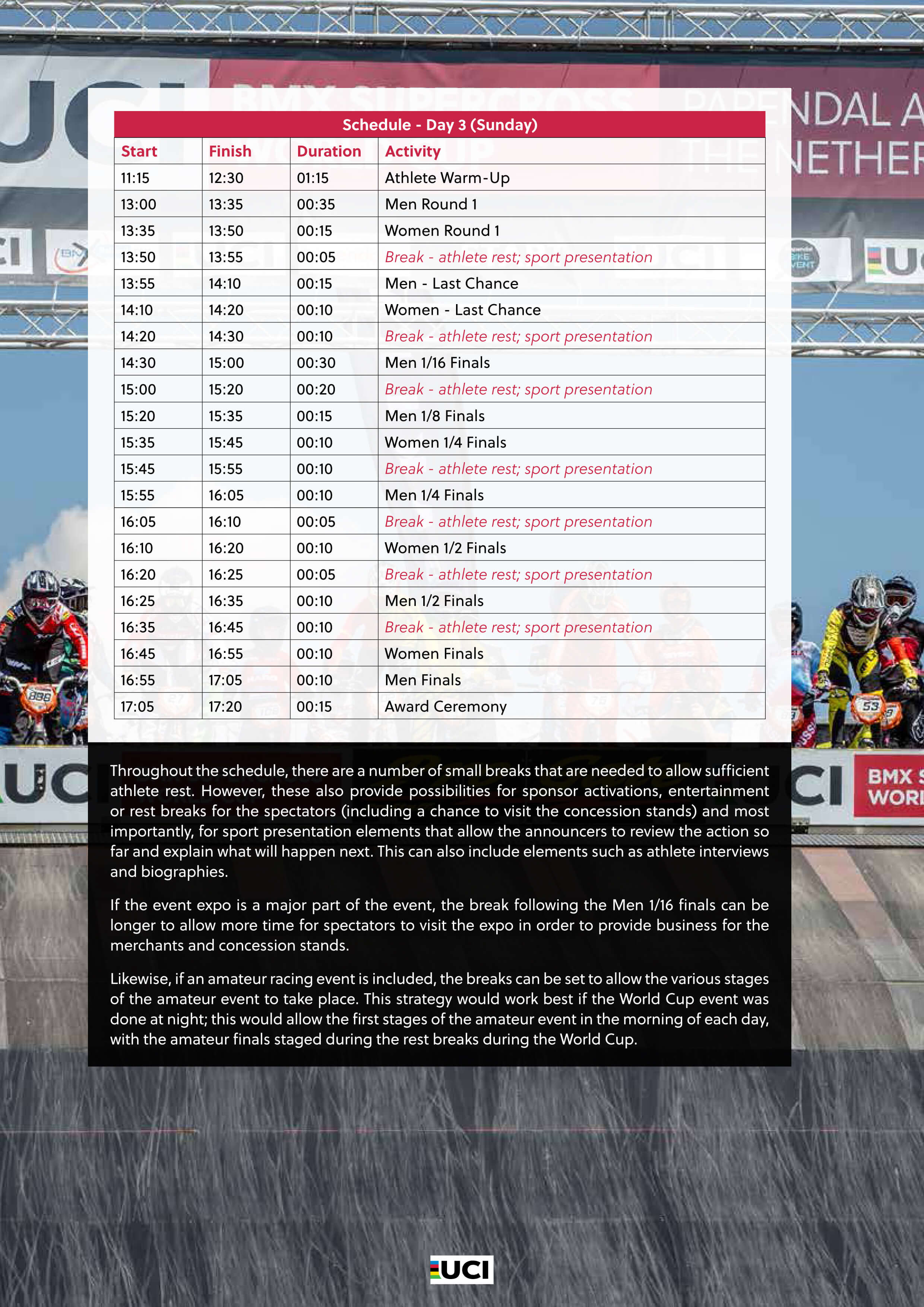 An Amateur Event may also be included …
"It is possible to include an amateur BMX race within the program, should the BMX track available for the event also be suitable for racing at the amateur level."
"This can help to attract extra revenue in the form of entry fees, parking fees and additional ticket sales."