2018 Youth Olympic Games | Who's Going?
March 2018
2018 Youth Olympic Games | Who's Going?
February 2018
Where BMX is concerned, the 2018 Youth Olympics to be held in Buenos Aires, Argentina during October, is going to be a little different to what the sport is used to. It's a team event, 16 teams (1 per qualified NOC) consisting of 1 male and 1 female … how the event and point system will be run in October is still a little fuzzy but we're sure it will be crystal by then.
The qualified Nations were announced by the UCI / IOC on 1st November 2017 and are based on the UCI Jr. Men and Women's Nations Ranking following the 2017 BMX World Championships. The 13 highest ranking nations plus the host nation and an additional 2 'Universality Places*' will make up the 16 teams.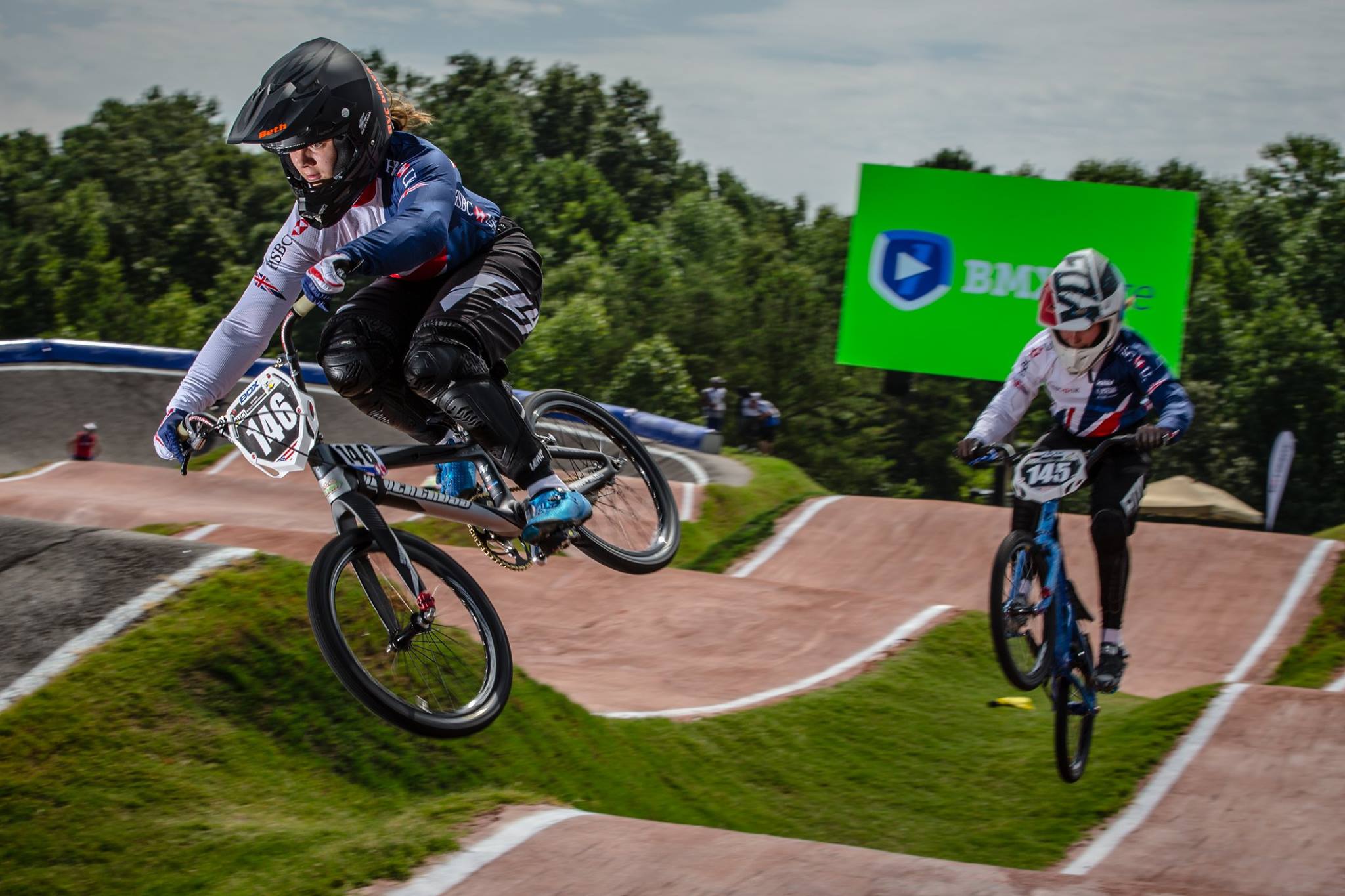 The 13 UCI qualified nations as per the 1st November 2017 are;
01: Great Britain
02: Netherlands
03: Australia
04: Switzerland
05: Colombia
06: Latvia
07: France
08: Japan
09: Germany
10: Russia
11: New Zealand
12: USA
13: Brazil
Host Nation;
14: Argentina
Universality Places*;
15: ?
16: ?
Interestingly, most of the riders who gathered the points for their nations are now too old to make the trip to Buenos Aires. Riders must be 17 or 18 years old to compete, born between 1st Jan 2000 and 31st Dec 2001.
So, the big question … will each qualified nation take up the place or will we have to go down the list of nations to fill team spots and what riders will they send?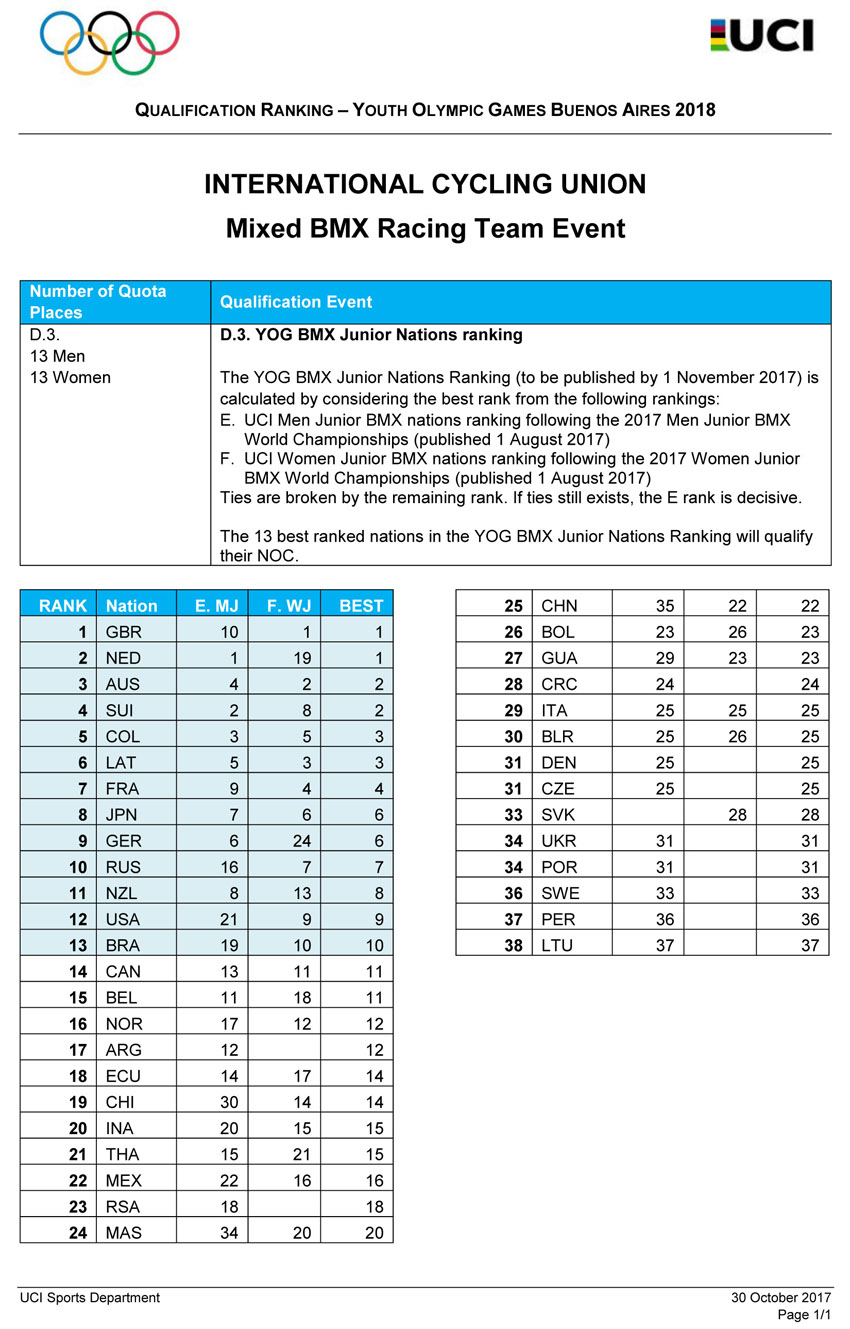 BMX Event Highlights:
BMX Race will be a mixed event (1 male / 1 female)
Qualified countries can send 2 riders (1 male / 1 female)
Total of 32 riders (16 teams)
Riders must have been born between 1 January 2000 and 31 December 2001
Nations must have competed at the UCI BMX Supercross World Championships in 2017 in order to be eligible to receive quota places in that event
Download the full UCI Qualification Guideline HERE
Download the Qualified Nations Document HERE
Download the official Olympic Progamme HERE
See the official 2018 Youth Games Site HERE
Photos: Craig Dutton
* The objective of the Universality Places is to strengthen the principle of universal representation at the YOG by ensuring the participation of all NOCs. In this respect, a limited number of quota places have been reserved in each individual sport that each NOC will be given the possibility to participate in the YOG.
The number of Universality Places to be allocated to the eligible NOCs remains at the full discretion of the Youth Olympic Games Tripartite Commission.