2020 USA BMX Derby City Nationals | Jerry Landrum
BMX legend, Jerry Landrum of BMX Mania fame, travelled to the 2020 USA BMX Derby City Nationals in Louisville, a track he's been visiting since 1985, and still rates as 'one of the best in the world'. Luckily he sent us some of the images he captured during the Saturday racing …
Photos and words below by Jerry Landrum
2020 USA BMX Derby City Nationals | Jerry Landrum
BMX legend, Jerry Landrum of BMX Mania fame, travelled to the 2020 USA BMX Derby City Nationals in Louisville, a track he's been visiting since 1985, and still rates as 'one of the best in the world'. Luckily he sent us some of the images he captured during the Saturday racing …
Photos and words below by Jerry Landrum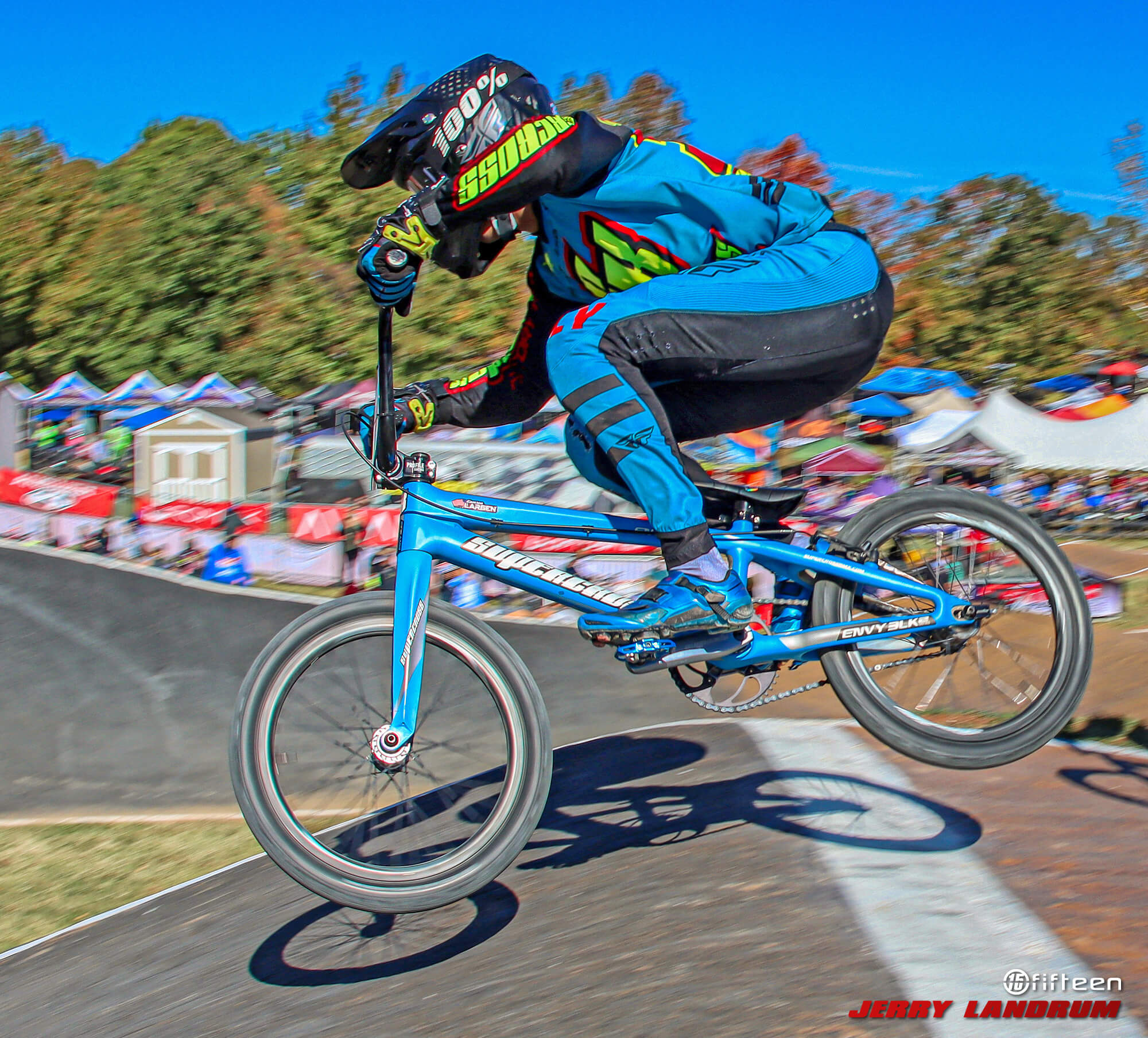 Kamren Larsen, had a great day on board his Supercross Envy BLK 2 Friday, and he had this to say about that, 'Whew, what a day!  Full day of USA BMX Pro open racing, and a big hill ProAm later… . 1st in the Friday pro open and 2nd in the ProAm'.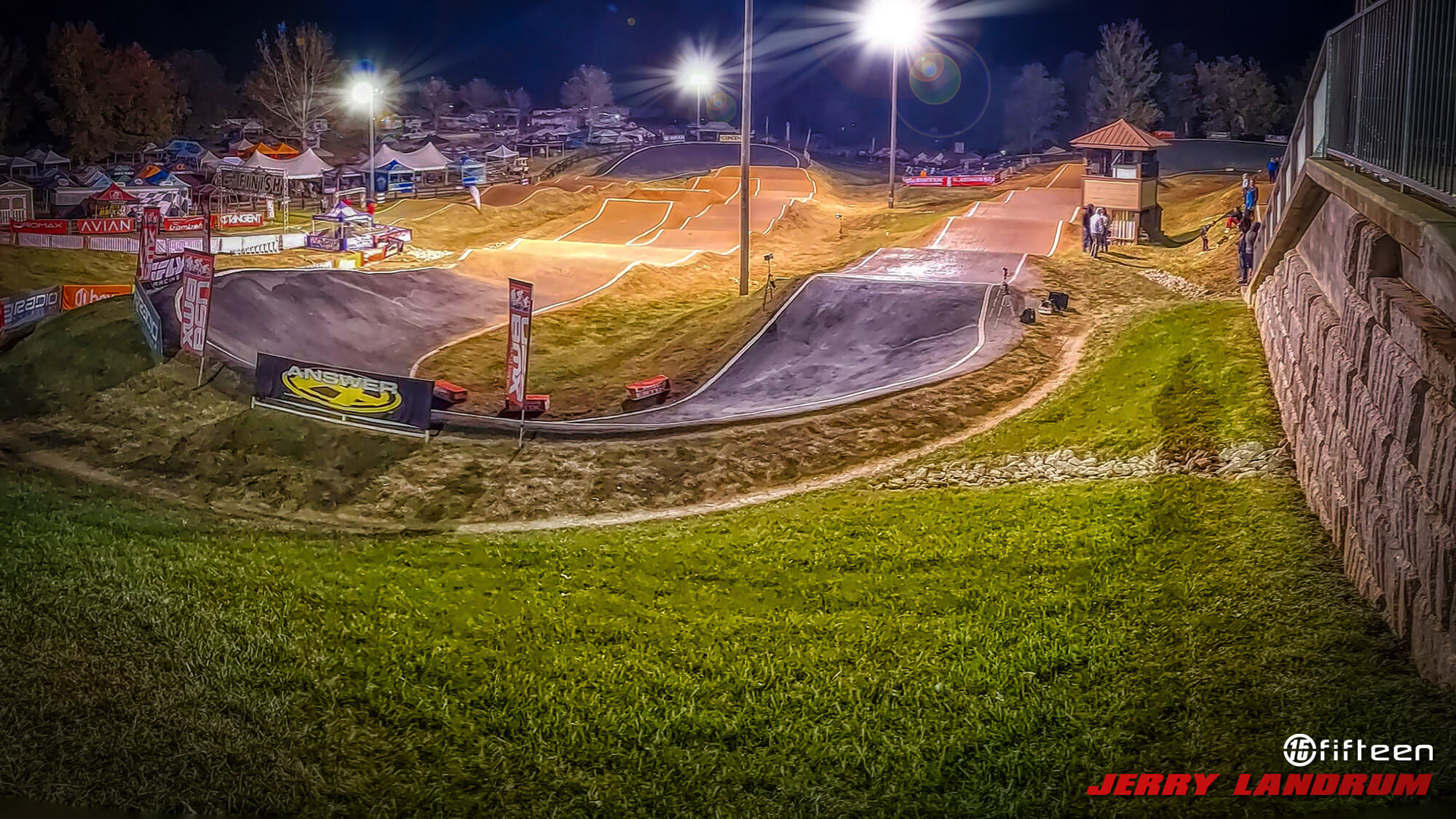 Derby City BMX, Friday night right before a club run Pro-Am that drew a good turnout of pros including Colombian Elite Men's National Team Members, Carlos Ramirez (Olympic Bronze Medallist), Juan Naranjo and Diego Arboleda. The Derby City track is one of the best BMX tracks in the world, with UCI spec 5 meter and 8 meter (Supercross) starting hills. The layout of the track is tried and true, with a big ol Pro Section and some very challenging track features. One of the best in the world!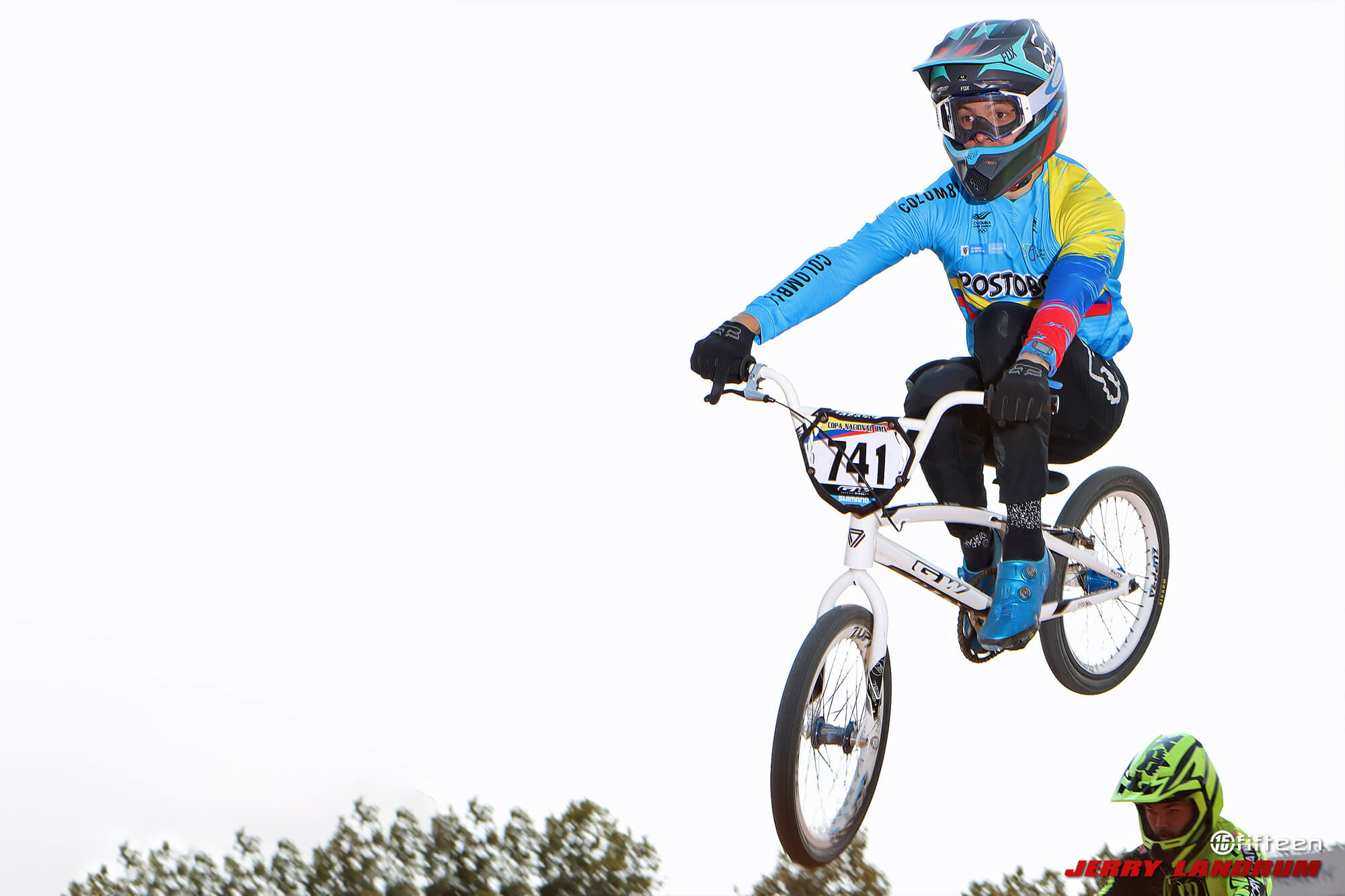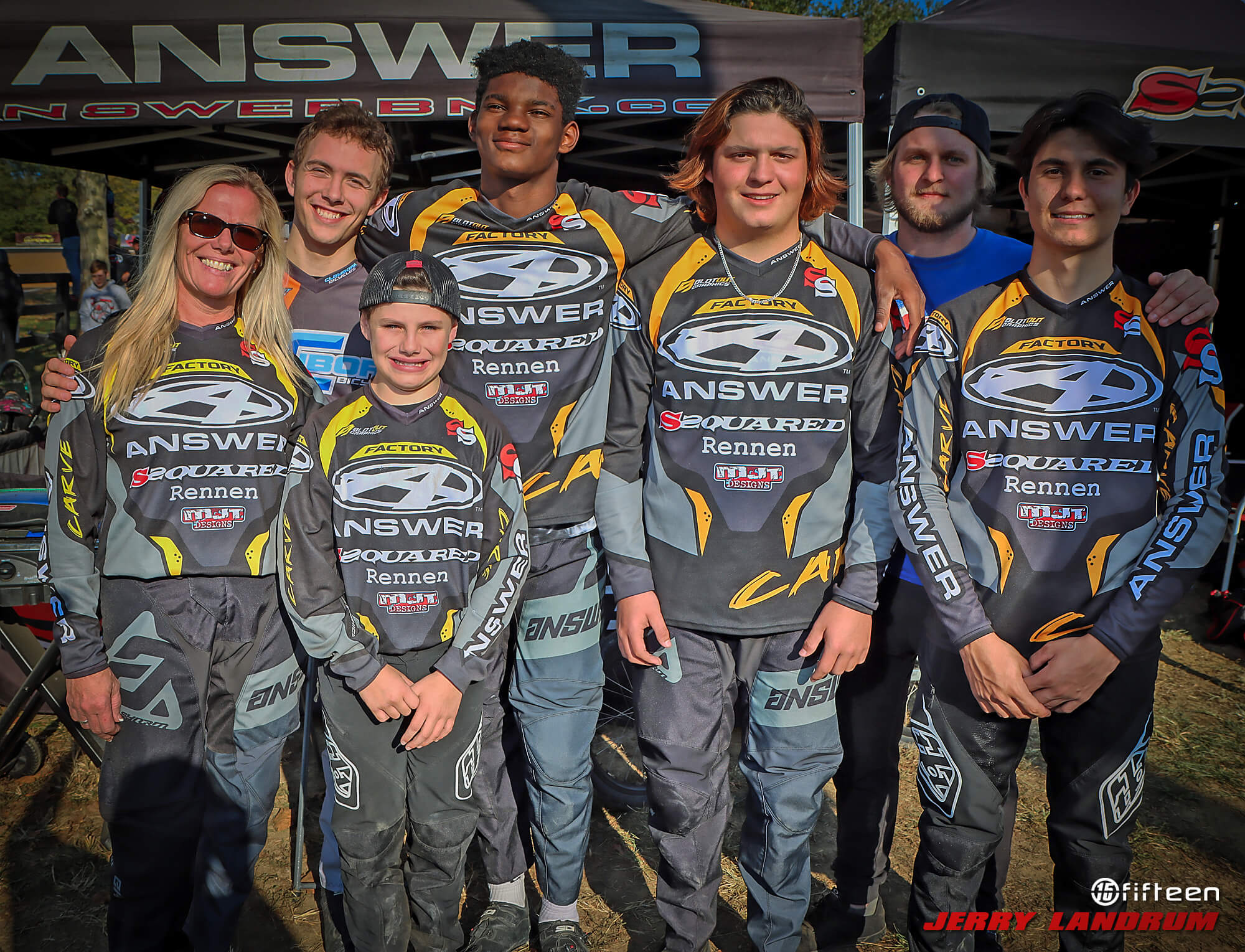 The members in attendance of the Answer Ssquared Factory Team including Lady Cruiser Superstar, Michelle Senger who is also the Global Sales Director for Answer Ssquared. That's a pretty fast bunch of BMXers right there folks, one of the leading U.S. Factory Teams.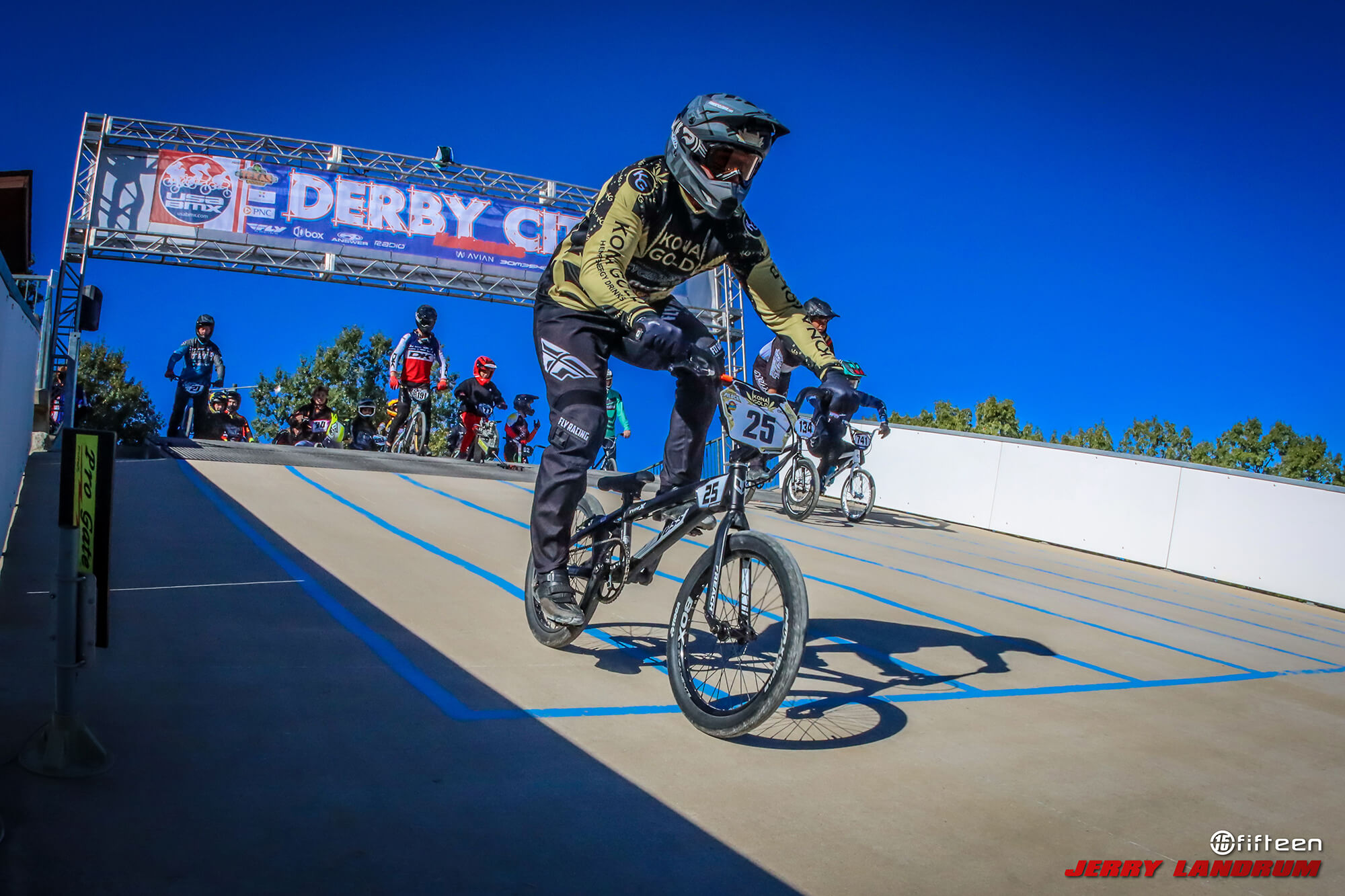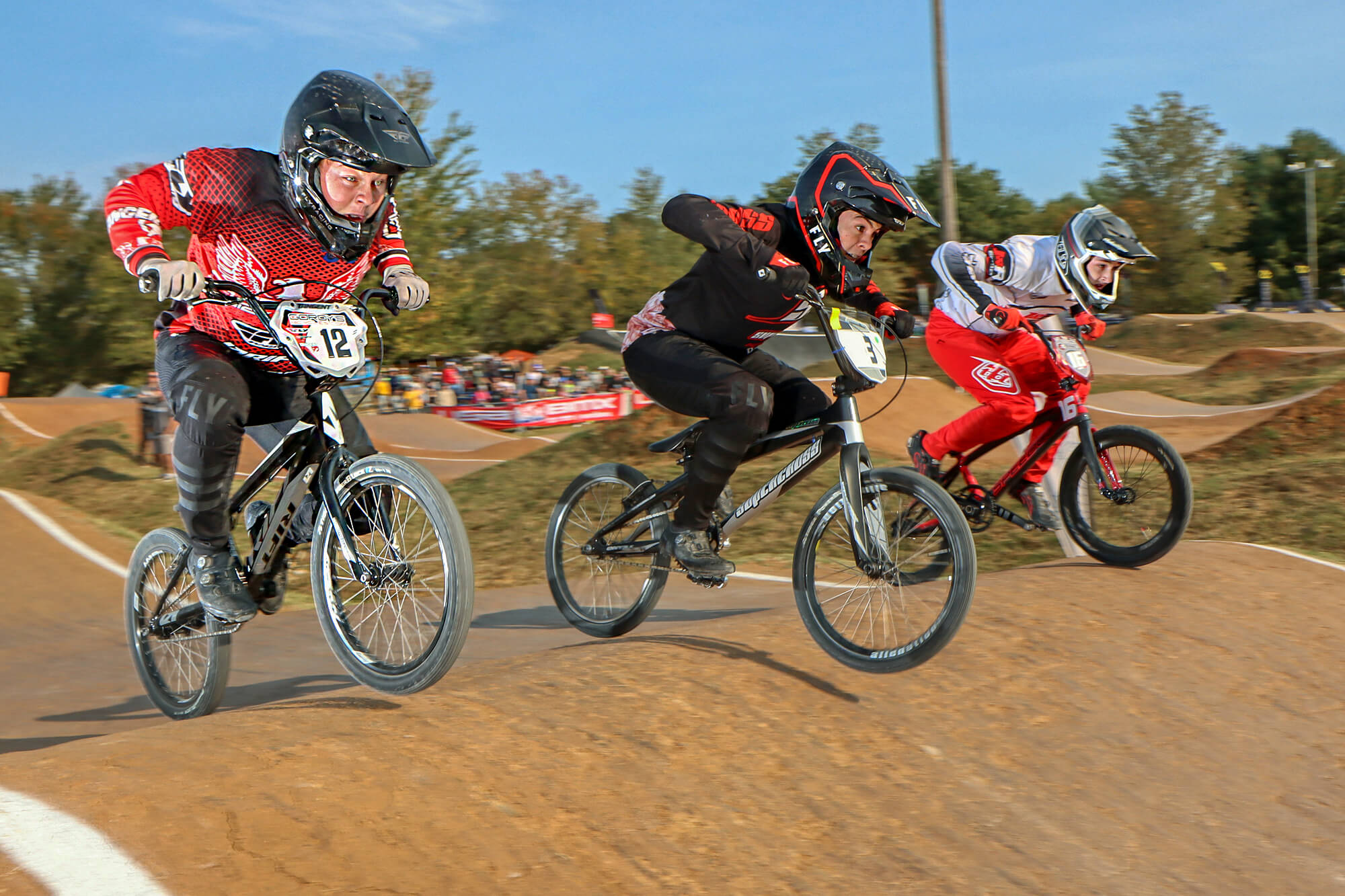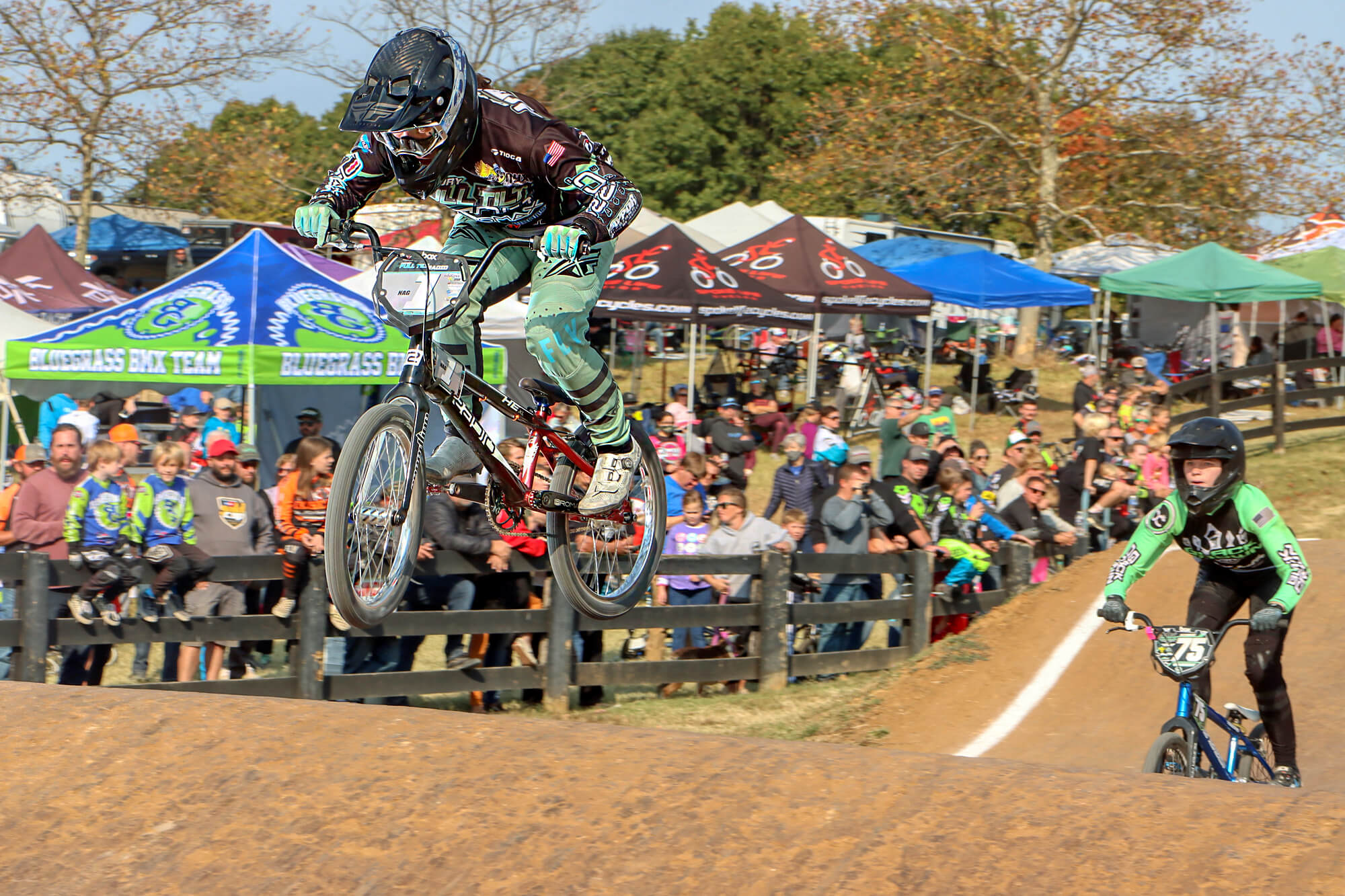 Turnout for the Derby City Nationals was pretty spot on with 212 motos on Saturday. Here, a good-sized crowd is checking out the last straight action.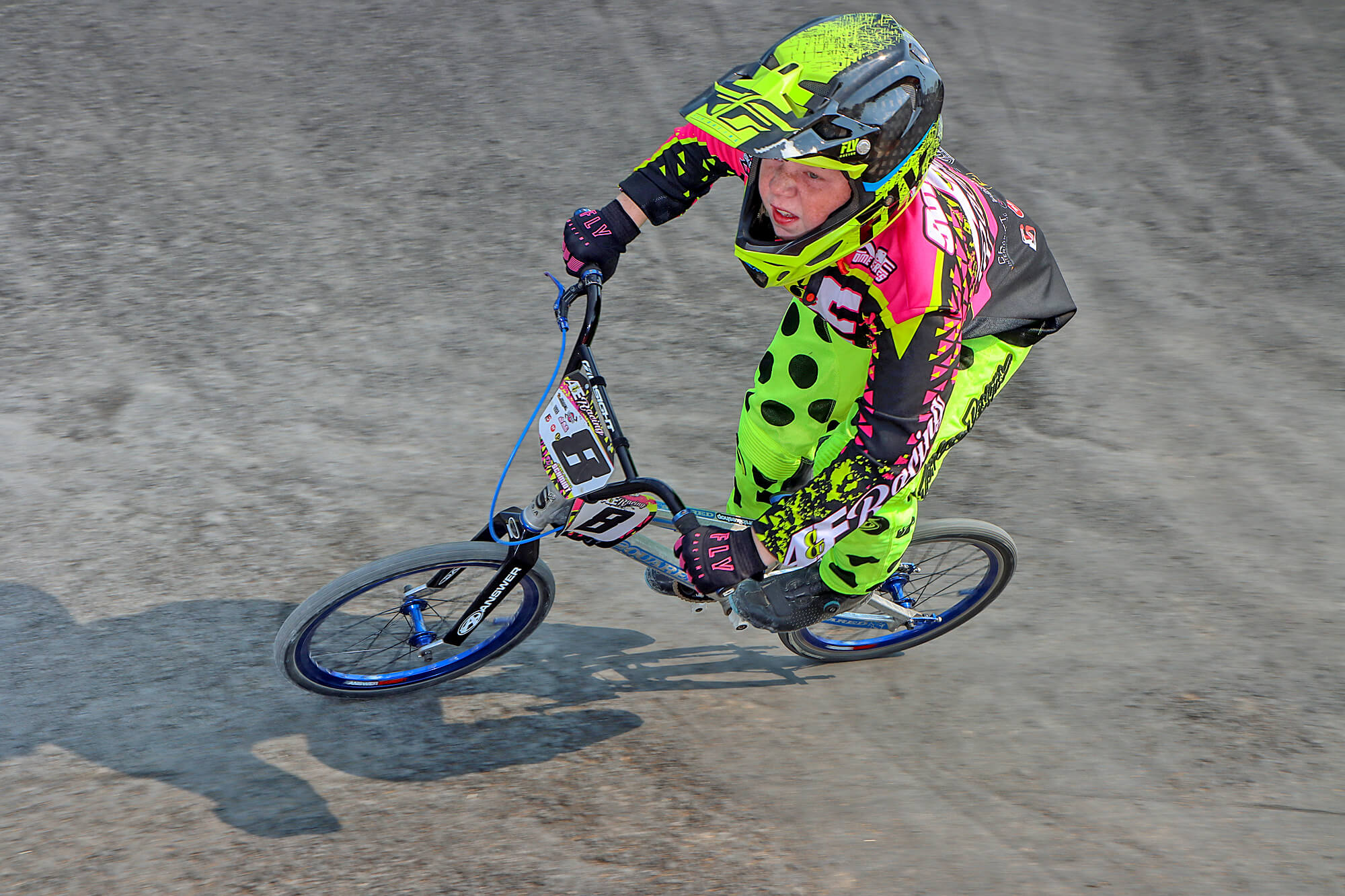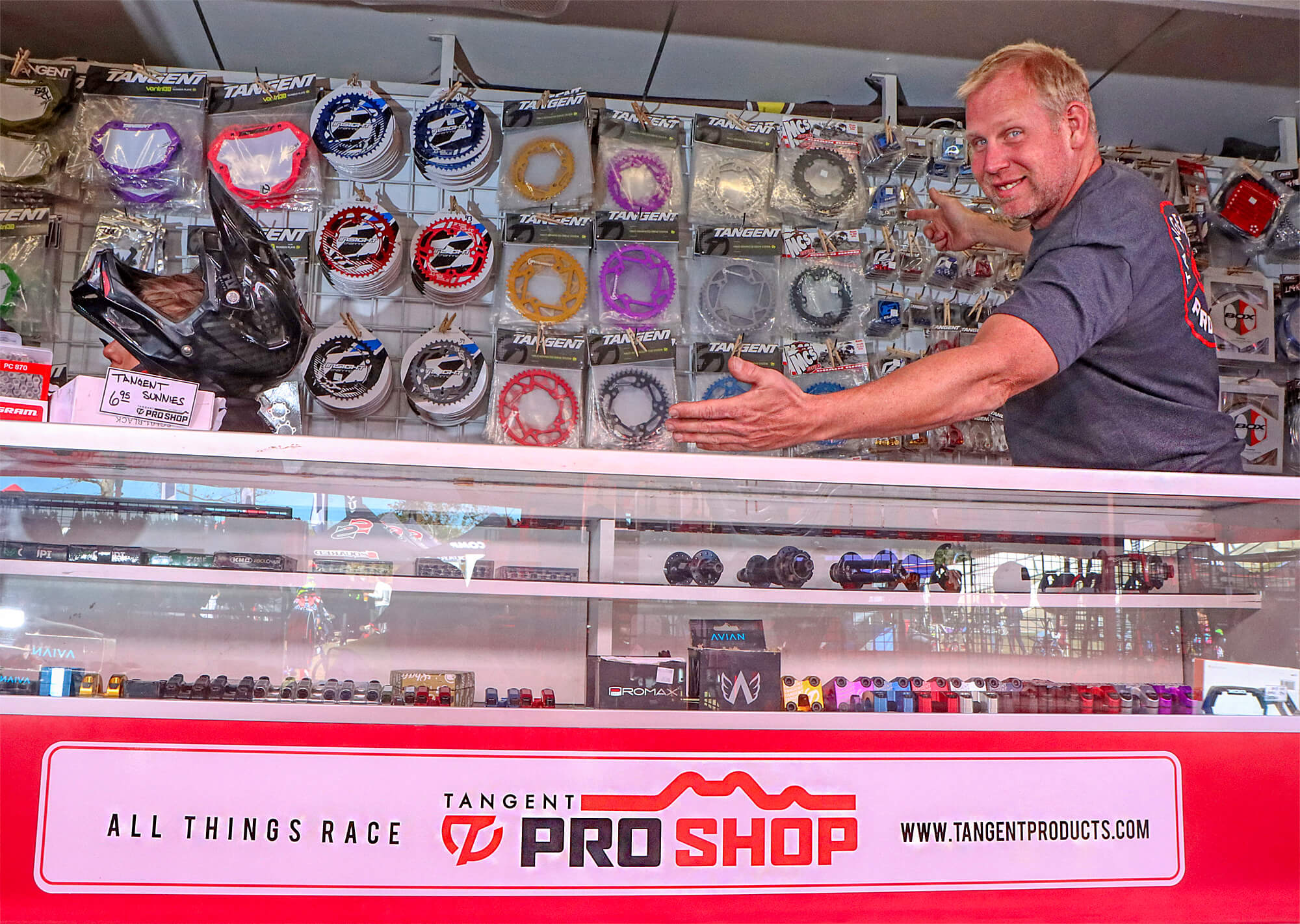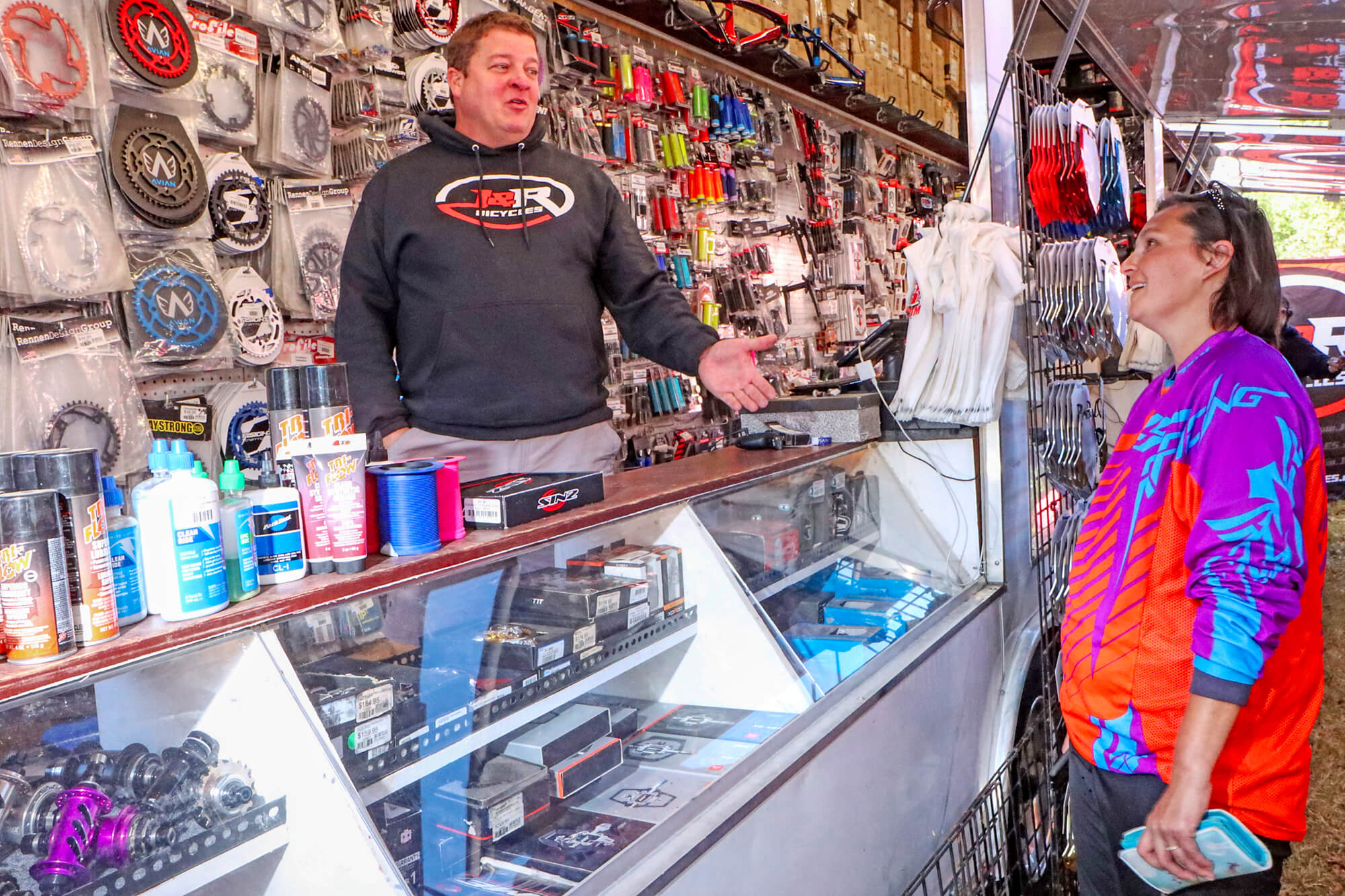 J&R Bicycles Top Dawg, Kirk Morrison takes time to chat up some bench racing with a Lady Cruiser customer while dishing out the extensive line of BMX gear available at the J&R mobile showcase.