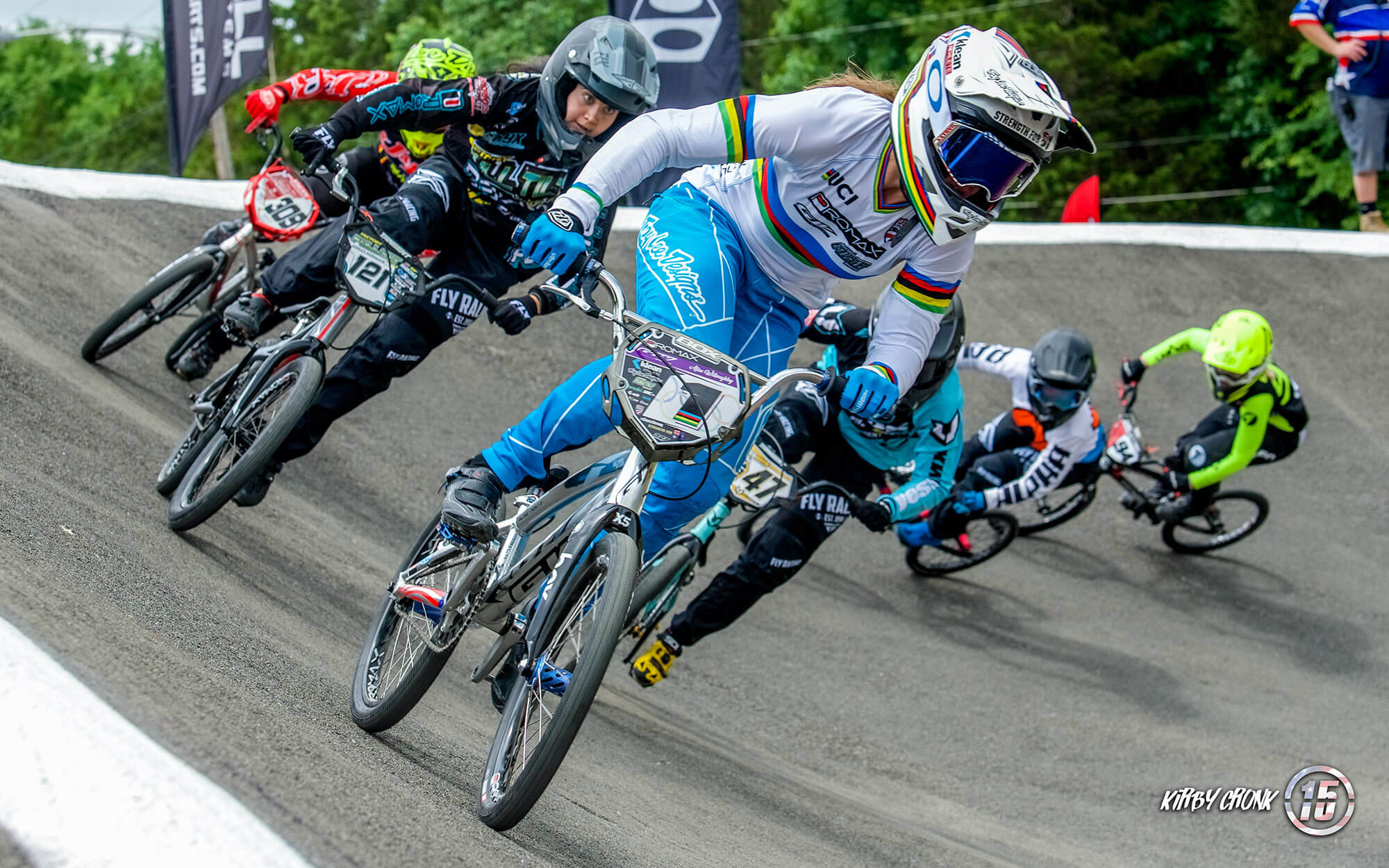 USA BMX are out with a comprehensive 2021 Pro Series schedule, consisting of 10 stops running from January until October and then presumably concluding at the Grands in Tulsa over the Thanksgiving weekend during November.
Interestingly, they have decided to make some changes … controversially (depending on your view point), 'A Pro' looks to be a thing of the past, you can now race 'Pro' at the tender age of 17 years (we think there should be exceptions for talented and ambitious 16 year olds) and what looks like the addition of more prize money, including more ways to win it. At first glance we think USA BMX have made some solid changes … bring on 2021!
See the USA BMX release below:
Download the full Press Release, including prize money breakdown HERE
18 November 2020
More Prize Money: USA BMX will award an estimated $500,000 in event prize money in 2021. The prize money has been greatly increased and USA BMX has returned to awarding prize money on a rider count (scale) basis.
New Structure: USA BMX Pro Series races will now offer 3 categories of professional racing. Men Pro, Women Pro, and Vet Pro (minimum age of 30).
Revised Age Requirement: Riders can now participate in the Pro class at the age of 17 with a year of birth of 2004 or earlier.
B Main Shootout: Pro Series races will now feature an exciting new format for Men Pro and Women Pro classes. Any rider who does not qualify for the Main Event from the Semi, will have the opportunity to compete for up to $2,050 in prize money in the new B Main Shootout.
Pro Open and Women Pro Open: All non-Pro Series events will offer Men Pro Open and Women Pro Open Friday, Saturday, and Sunday. Prize Money will be based on a rider count (scale) basis.
Year-End Payout: The 2021 USA BMX Pro Series will award $42,000 in year-end prize money with $21,000 up for grabs for the top 5 in both the Pro and Women Pro classes.
UCI Events: Some Pro Series nationals will feature UCI racing for the Jr. Men, Jr. Women, Elite Men, and Elite Women classes. These races will NOT be part of the USA BMX Pro Series and will take place separately on Sunday at designated events. Prize money will be based on the UCI published scale.
2021 Schedule:
2021 USA BMX Pro Series races will take place Friday and Saturday for the following designated events.
January 8-10 – Winter Nationals
February 26-28 – Circle City Nationals
March 26-28 – Carolina Nationals (USA Cycling National Championships Sunday)
April 30 – May 2 – Dixieland Nationals
May 28-30 – Music City Nationals
June 16-20 – Midwest Nationals
July 2-4 – Stars & Stripes Nationals
July 30 – August 1 – Great Salt Lake Nationals
September 3-5 – Derby City Nationals
October 22-24 – Lone Star Nationals
*Events with added UCI designation on Sunday will be announced soon.