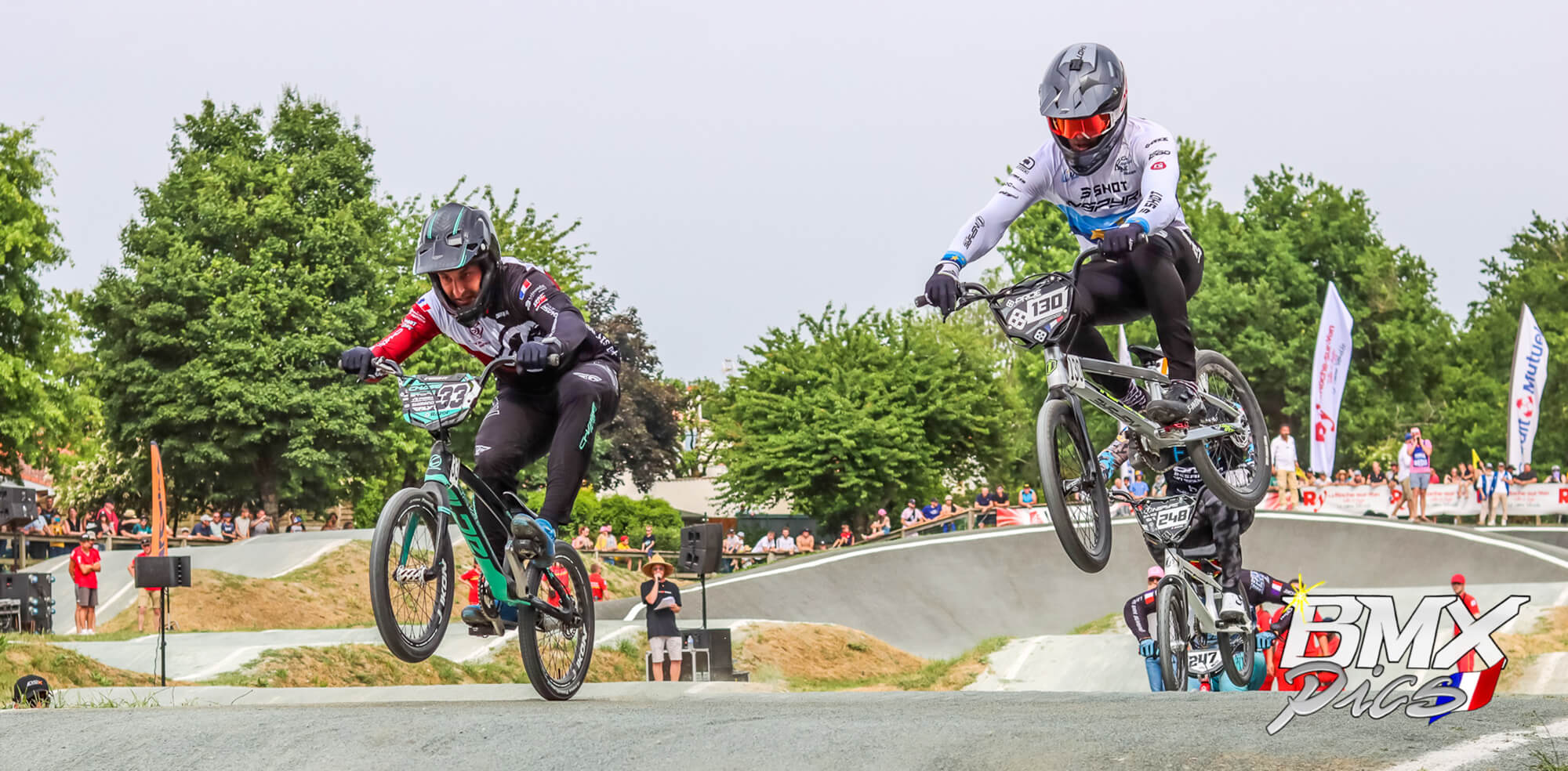 ​We were back on the west coast again for the third French cup weekend! This time in the city of La Roche Sur Yon. A unique track with a 5m hill, a huge triple at the end of the first straight and a long downhill first turn. A very fast second straight but then a little uphill for the two last straights. In addition to a very high temperature, we were in for a very physical weekend. That's probably why, in both the men and women categories a few of the favorite riders didn't show up … saving some energy before Glasgow.
On the women side, Saya Sakakibara from Australia and Manon Veenstra from the Netherlands, who dominated the previous weekend, were absent. But two fast French ladies were back after some physical issues, last year's champ Charlotte Devolder and junior sensation Lea Brindjonc! Both went straight back to the podium!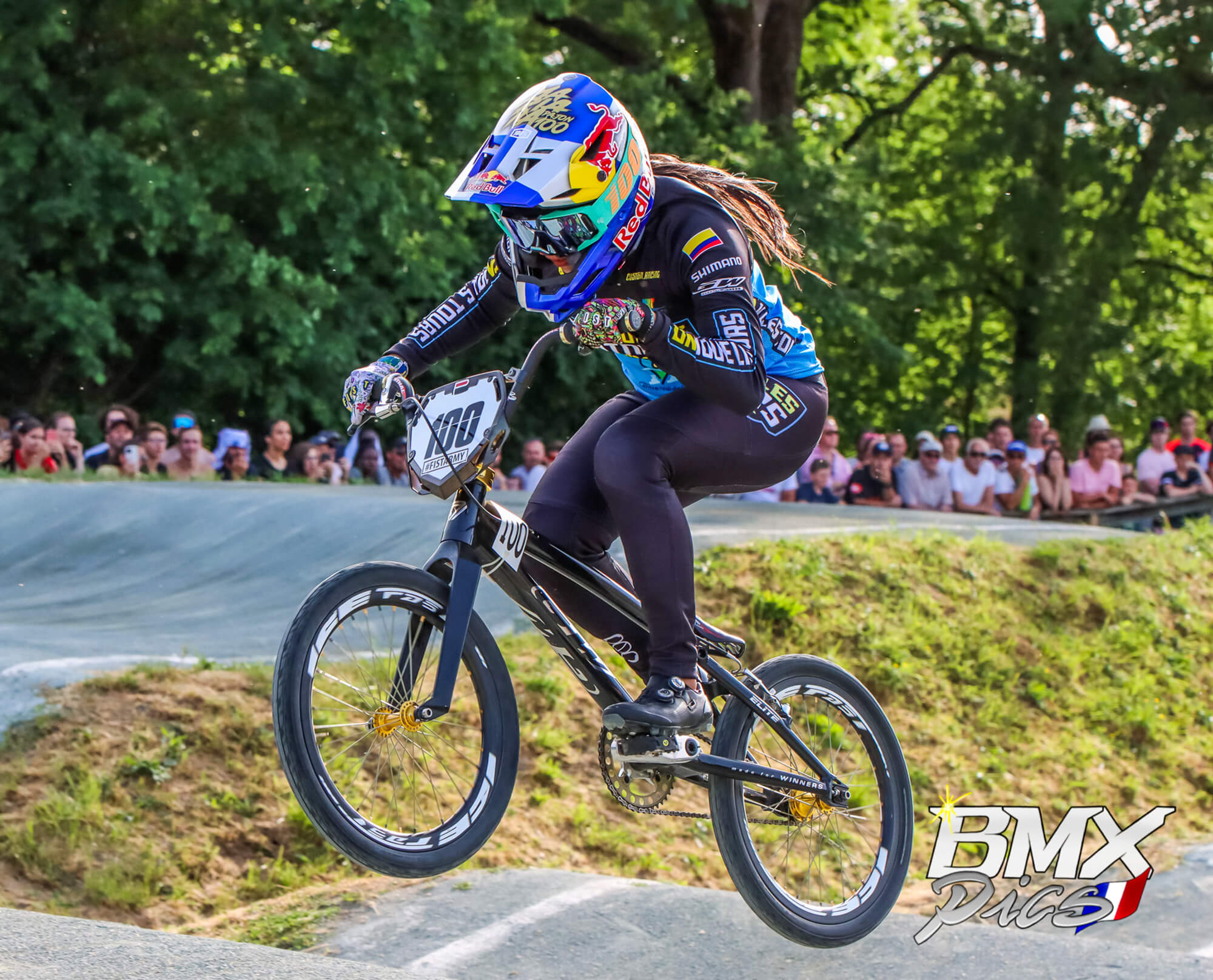 ​The queen of BMX, Mariana Pajon, turned up and took the win on Saturday but didn't line up on day two. So, it was Mariane Beltrando who had the most consistent weekend with a 3rd and a victory on day two! Brindjonc who is still junior but races with Elite Women, had a strong comeback with a 4th and a 2nd place. It was almost the same story for Devolder who also ended up on the box with a 7th and a 3rd! Swiss rider Christelle Boivin had another impressive weekend with a 2nd place on day one and an 8th on Sunday. Reaching the main twice is not easy for sure, but another girl did it this weekend, Marie Favrel who finished 6th and 7th. Behind these heavy hitters, five other girls made it to the main, Emma Jouteau and Chloé Brehin got a 5th and 8th on Saturday while Emma Patraccone, Charlotte Marot and Emma Granger finished 4th, 5th and 6th on Sunday. A few new names we'll probably see again in the rankings!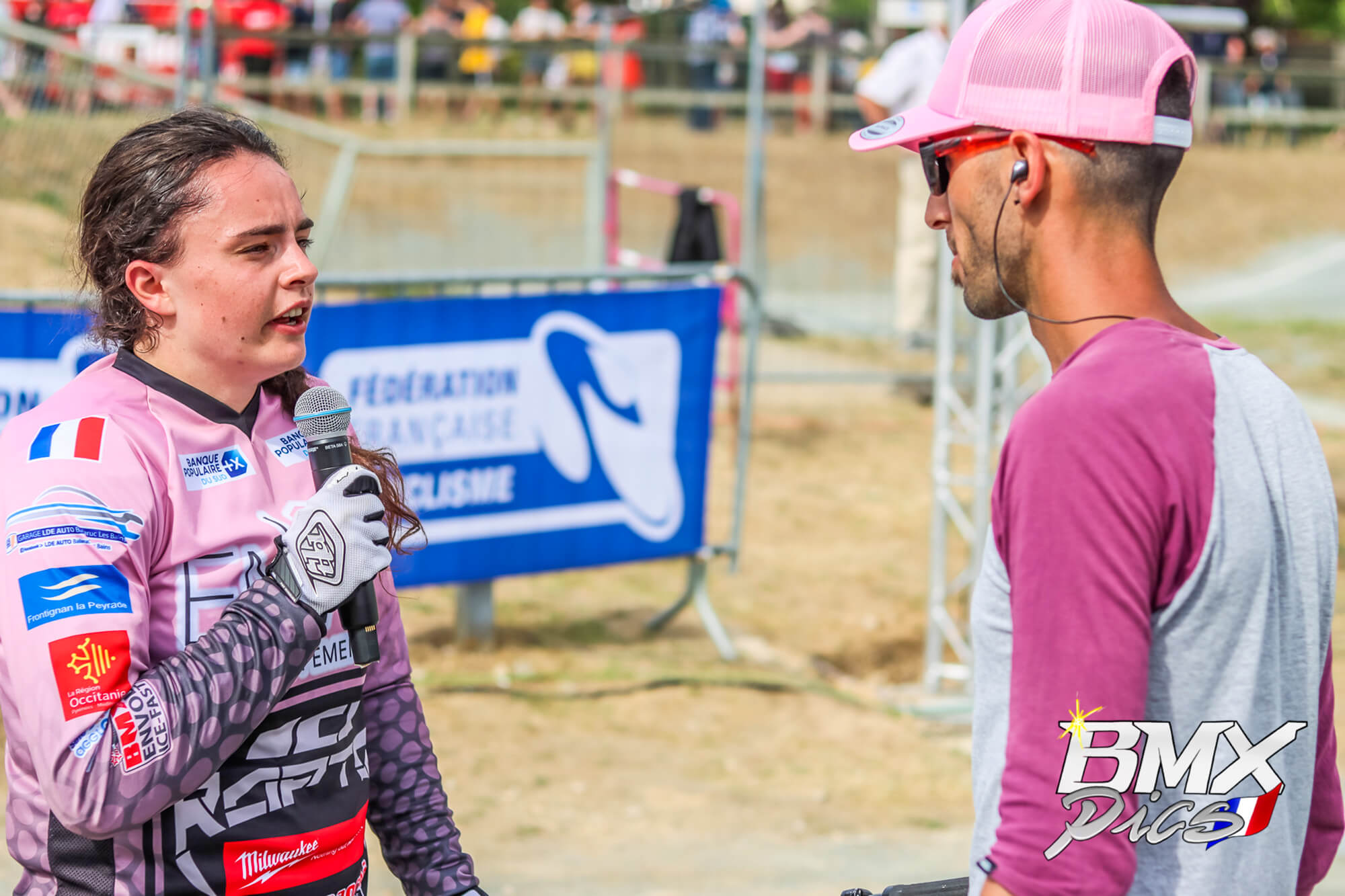 Elite Women Results Day 1:
1: Mariana PAJON
2: Christelle BOIVIN
3: Mariane BELTRANDO
4: Léa BRINDJONC
5: Emma JOUTEAU
6: Marie FAVREL
7: Charlotte DEVOLDER
8: Chloé BREHIN
Elite Women Results Day 2:
1: Mariane BELTRANDO
2: Léa BRINDJONC
3: Charlotte DEVOLDER
4: Emma PATRACCONE
5: Charlotte MOROT
6: Emma GRANGER
7: Marie FAVREL
8: Christelle BOIVIN
Women's Overall Ranking After 6 Rounds:
1: Mariane BELTRANDO 138pts
2: Christelle BOIVIN        104pts
3: Manon VEENSTRA        94pts
4: Emma JOUTEAU            81pts
5: Celia BONNET                78pts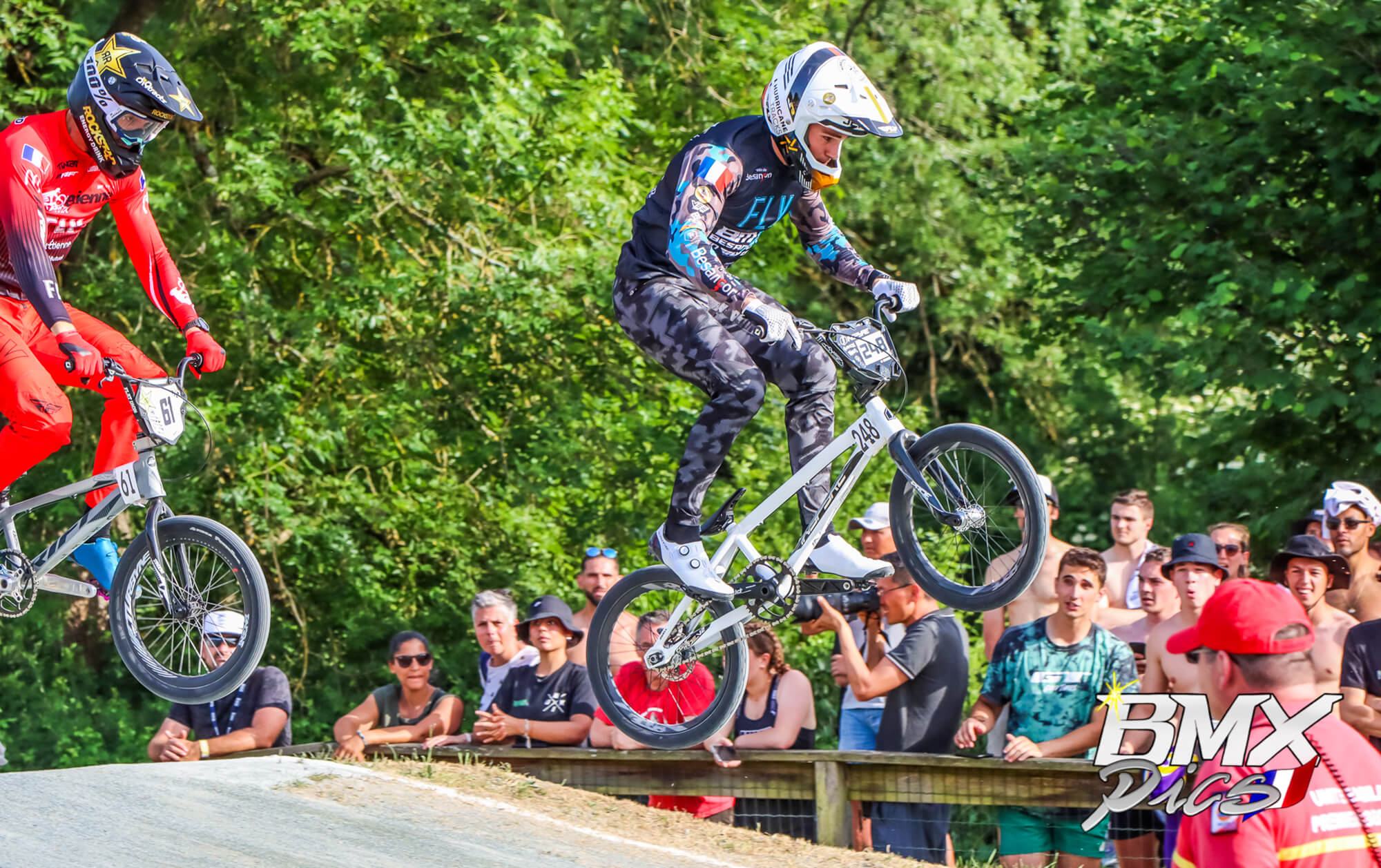 In the Elite Men's category, three of the fastest French dudes didn't show up in La Roche Sur yon, all prepping for the Glasgow World Cup, Sylvain André, Eddy Clerté and Romain Mahieu … but all the other soldiers were there.
Ranking leader Jeremy Rencurel had another great weekend with a victory on Saturday and a 3rd on Sunday. Behind him, European champ Arthur Pilard is finding consistency again with a 5th and a nice 2nd place. Two more mains in the books also from veteran Vincent Pelluard, 4th and 7th … and for Hugo Marszalek, 6th both days and Simba Darnand who unfortunately got 8th twice.
A big surprise on Saturday with Joris Daudet being out in the eights! But Joris was back on Sunday with a very convincing win. After a crash in quarter on day one, Romain Mayet also found his way back to the top on Sunday with a 4th place. Opposite feelings for Dylan Gobert and Mathis Ragot Richard who both were on the podium Saturday but didn't make the main on day two. Last but not least, Axel Lenagard, 7th on Saturday and Arnaud Chauvin 5th on Sunday showed some good speed too. No doubt we'll hear about them again later in the year.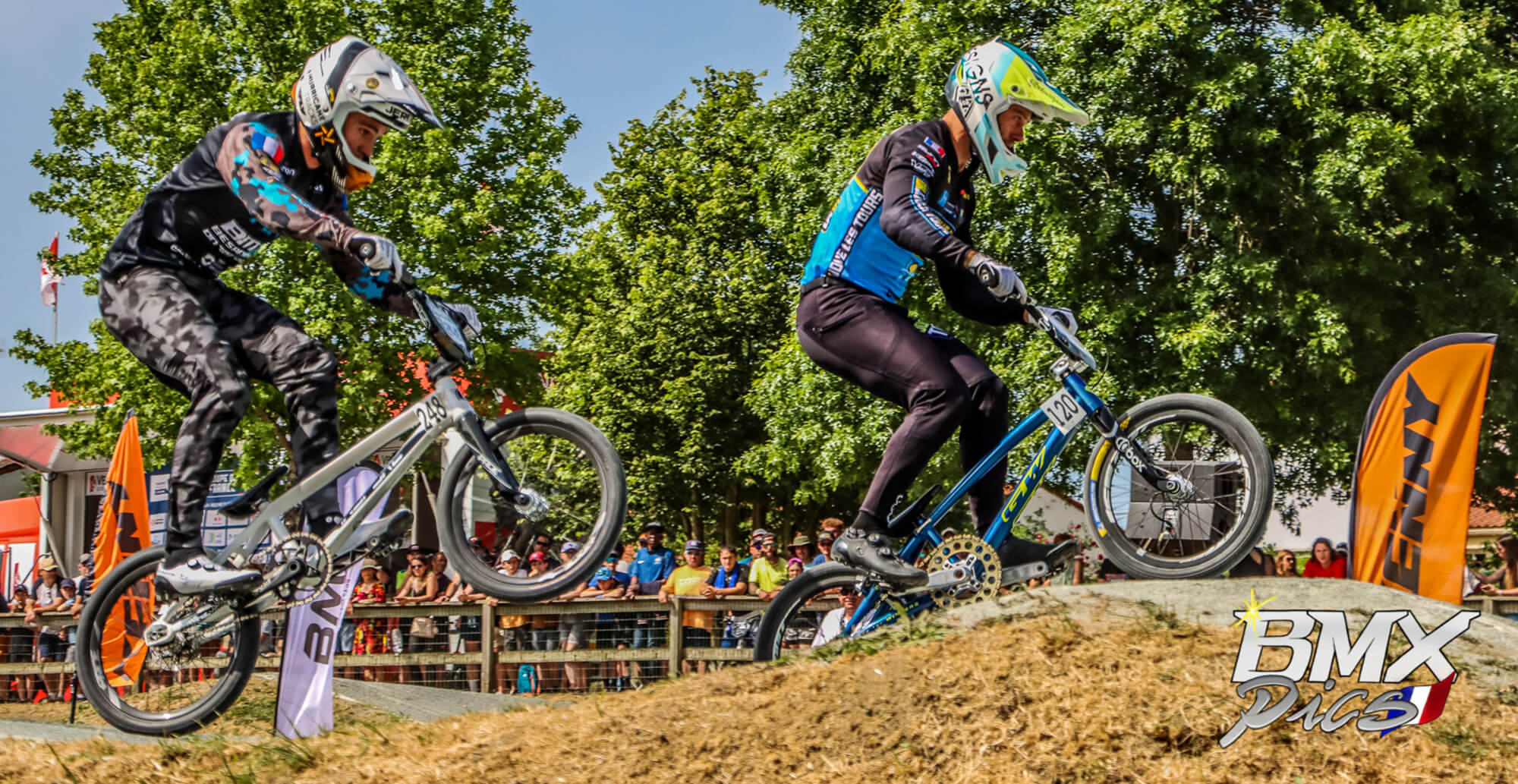 Elite Men Results Day 1:
1: Jérémy RENCUREL
2: Dylan GOBERT
3: Mathis RAGOT RICHARD
4: Vincent PELLUARD
5: Arthur PILARD
6: Hugo MARSZALEK
7: Axel LENAGARD
8: Simba DARNAND
Elite Men Results Day 2:
1: Joris DAUDET
2: Arthur PILARD
3: Jérémy RENCUREL
4: Romain MAYET
5: Arnaud CHAUVIN
6: Hugo MARSZALEK
7: Vincent PELLUARD
8: Simba DARNAND
Men's Overall Ranking After 6 Rounds:
1: Jéremy RENCUREL            174
2: Romain MAYET                 149
3: Mathis RAGOT RICHARD 145
4: Arthur PILARD                   139
5: Dylan GOBERT                   130
We now have a break in the French Cup with the next rounds on pause until September, when we travel to Frontignan.