2023 French Cup | Round 10 Troyes
22nd October
Written by Damien Ethalon
Photo's by  Kaptur Photography. Purchase shots from the French Cup HERE (Click the photos to see the full album)
2023 French Cup | Round 10 Troyes
22nd October
Written by Damien Ethalon
Photo's by  Kaptur Photography. Purchase shots from the French Cup HERE (Click the photos to see the full album)
The conclusion of the 2023 French Cup would happen in Troyes, on its brand new supercoss track. The only national round of the year on a 8 meter hill … a very fast, and perfectly shaped track. Unfortunately, like earlier in the season in Vesoul, or more recently during the World Cup in Sarrians, the wind decided to change the plan. After a few practice laps, and a meeting between the jury and the teams, the decision to cancel round 9 on Saturday due to massive side wind was taken. Only one day of racing in Troyes, which meant 8 rounds instead of the planned 10 for the 2023 French Cup season.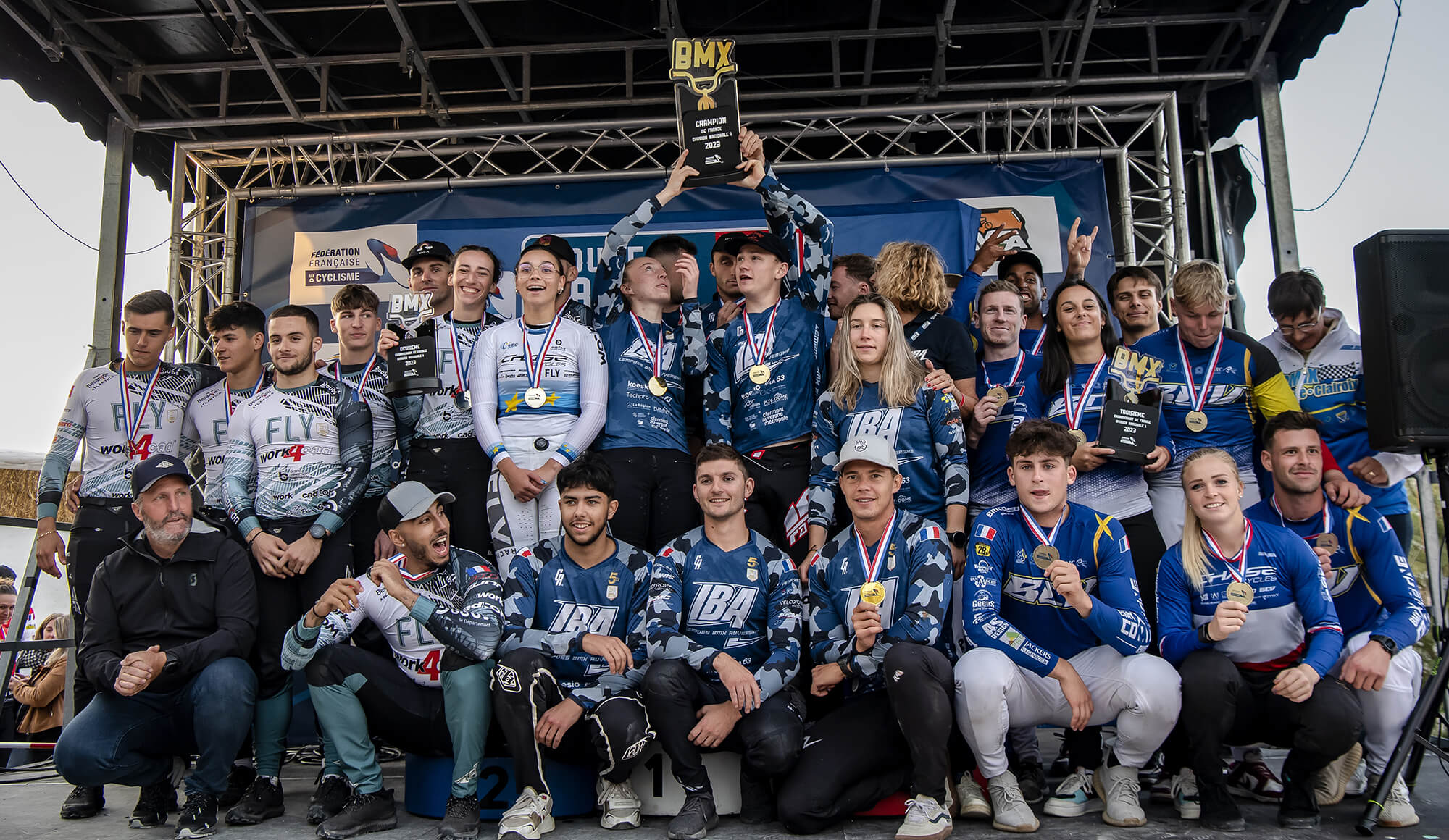 A lot of riders who raced in Argentina at the UCI World Cup the prior week, didn't make it to Troyes. On the women side Axelle Etienne, who was on fire in Argentina, Camille Maire and Mariane Beltrando were absent.
On the men's side, a few of the big guys were already back to their base camp abroad planning for 2024. Indeed, Joris Daudet was already in Florida, Eddy Clerte in Norway, and world champ Romain Mahieu on the other side of the planet in Australia. Sylvain Andre and Arthur Pilard were unfortunately still on the injured list from Santiago Del Estero.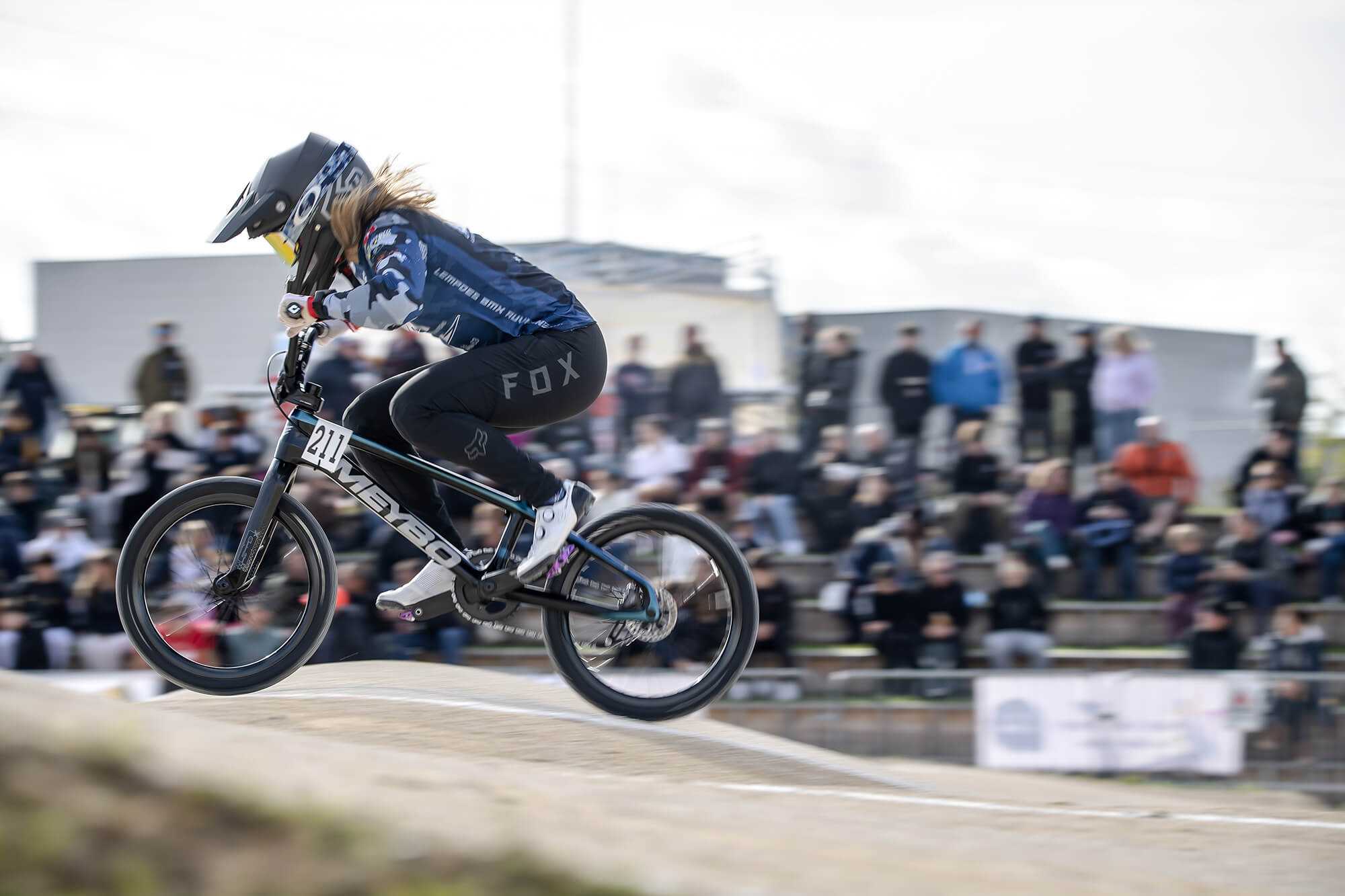 There were not a lot of riders on the Elite Women's entry list. The supercross format is still harder than usual races and not everybody has access to a track to train on. But there was still a very interesting fight in the first straight during the main between national champ Charlotte Devolder and U23 World Champion, Tessa Martinez. It was Tessa who finally took the lead coming in the first turn and never got caught. Charlotte waited until the finish line to save her second place right in front of Lea Brindjonc, who claimed a nice podium. It was a great result for Celia Bonnet who got 4th in front of Elke Vanhoof. The Belgian rider was one of the favourites in the main but unfortunately had a bad gate. 6th place for Emma Patraccone, a very consistent this year. Meanwhile Christelle Boivin who was still suffering from a big crash in Argentina managed to finish 7th. Mathilde Doudoux also made the main and finished 8th.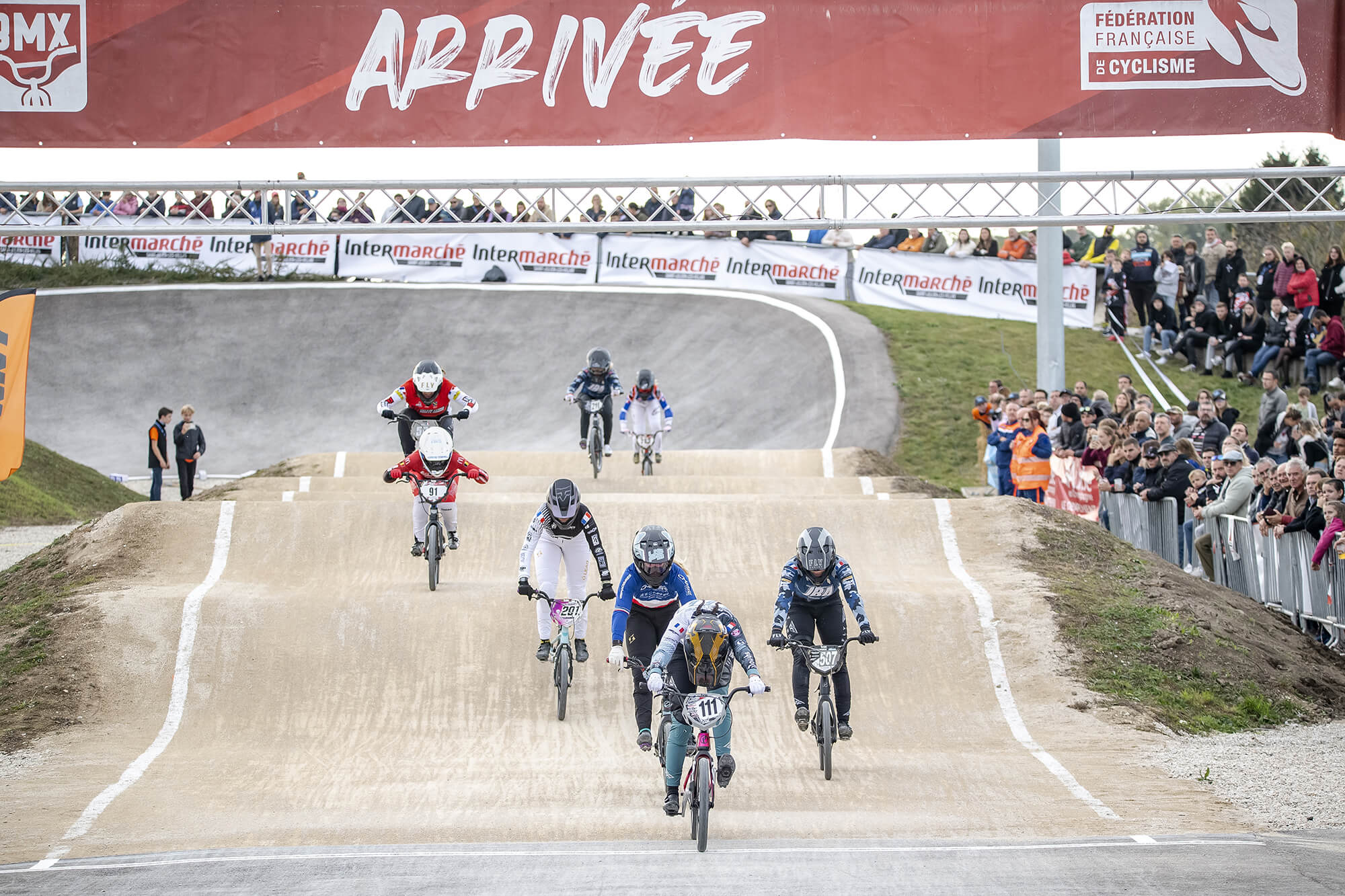 Elite Women Results Sunday:
1. Tessa MARTINEZ
2. Charlotte DEVOLDER
3. Lea BRINDJONC
4. Celia BONNET
5. Elke VANHOOF
6. Emma PATRACCONE
7. Christelle BOIVIN
8. Mathilde DOUDOUX
The risk was worth it for Swiss rider Christelle Boivin who took advantage of Beltrando's absence to claim the overall tittle. Thanks to her win of the day, Tessa Martinez grabbed the last podium spot in the overall ranking.
 Elite Women's Final 2023 Ranking:
1. Christelle BOIVIN 312pts
2. Mariane BELTRANDO 297pts
3. Tessa MARTINEZ 287pts
4. Lea BRINDJONC 282pts
5. Emma PATRACCONE 260pts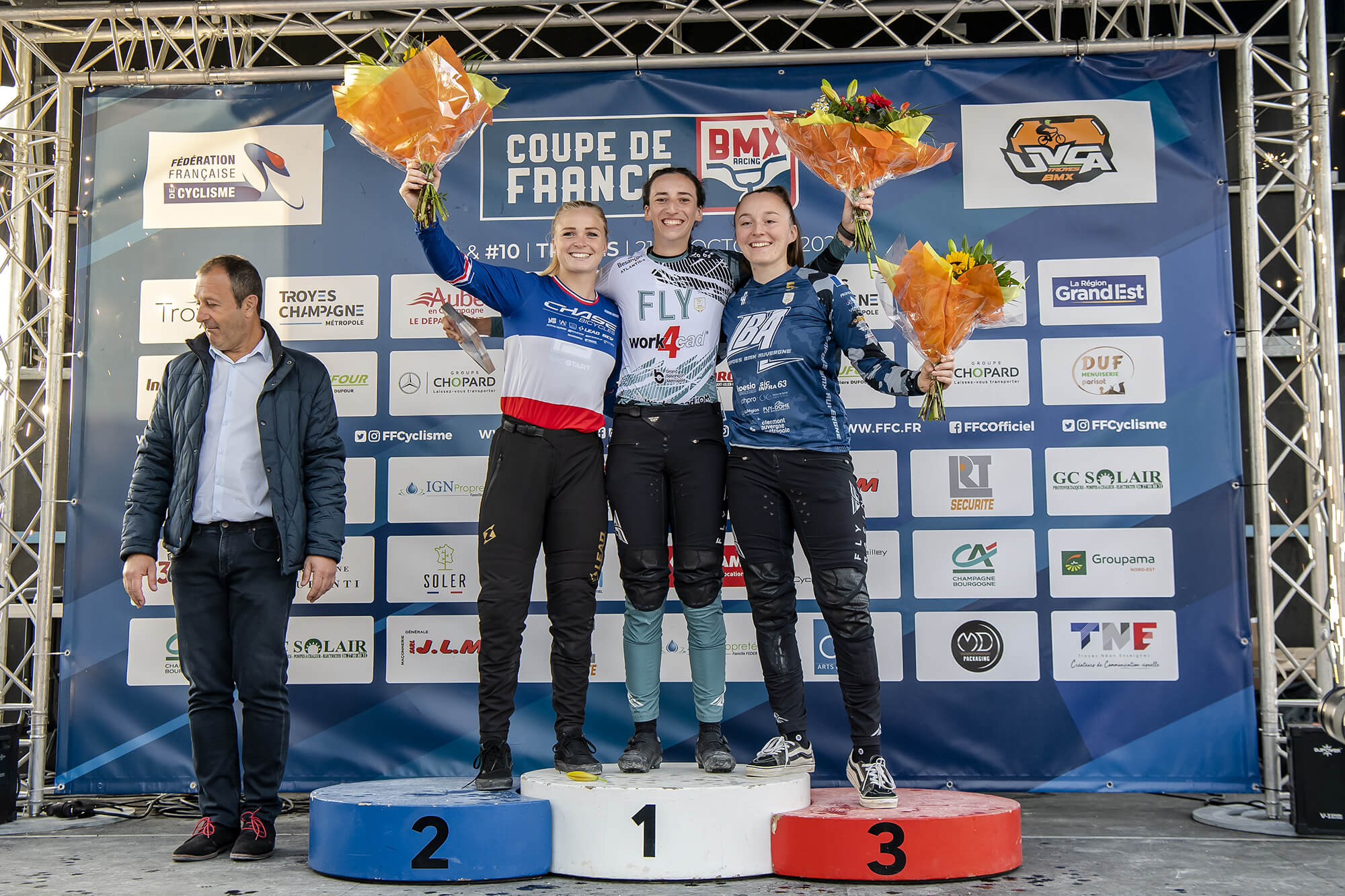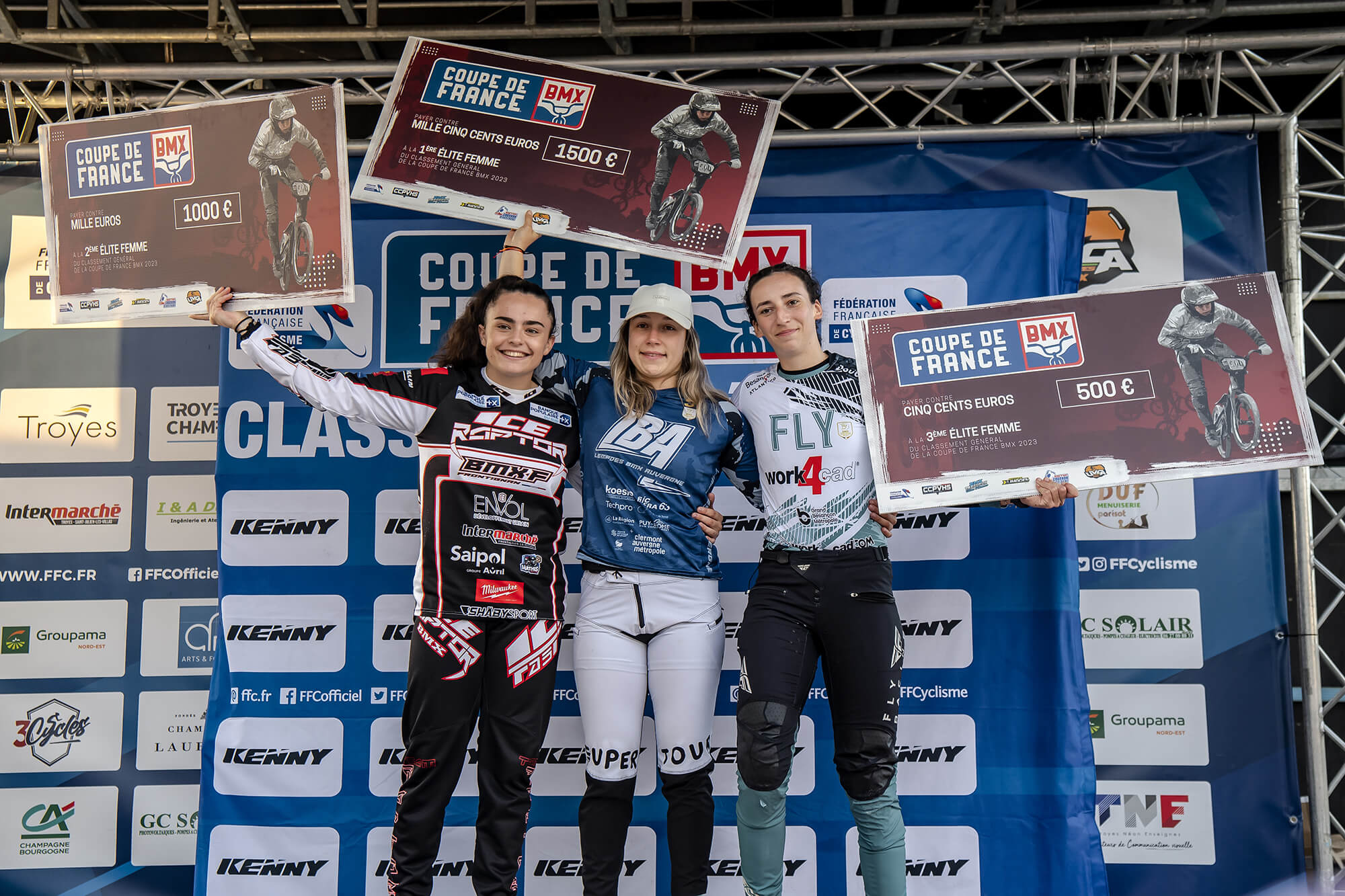 As always, it was all action, all day, in the men's draw. And with the World Cup and SX format, the usual contenders were able to show what they are made of on this big track!
Romain Mayet had very impressive first straights each, and every lap, but he was just missing a few inches in the main to get in front of Leo Garoyan who destroyed everybody from lane eight. Jeremy Rencurel, still very solid and consistent, got a nice 2nd place, right ahead of Simba Darnand who wanted to affirm his ranking leader's status! Right at the bottom of the podium were the two trajectory masters, Romain Racine and Michael Bias, who always find their way through the pack. Romain Mayet finished in 6th place in front of Melvin Teblen, who keeps improving and made it to another main. Mathis Ragot Richard was of course a contender for the win but a massive crash in the last turn of the main, landed him in 8th place. The good news is there were no injuries for Mathis.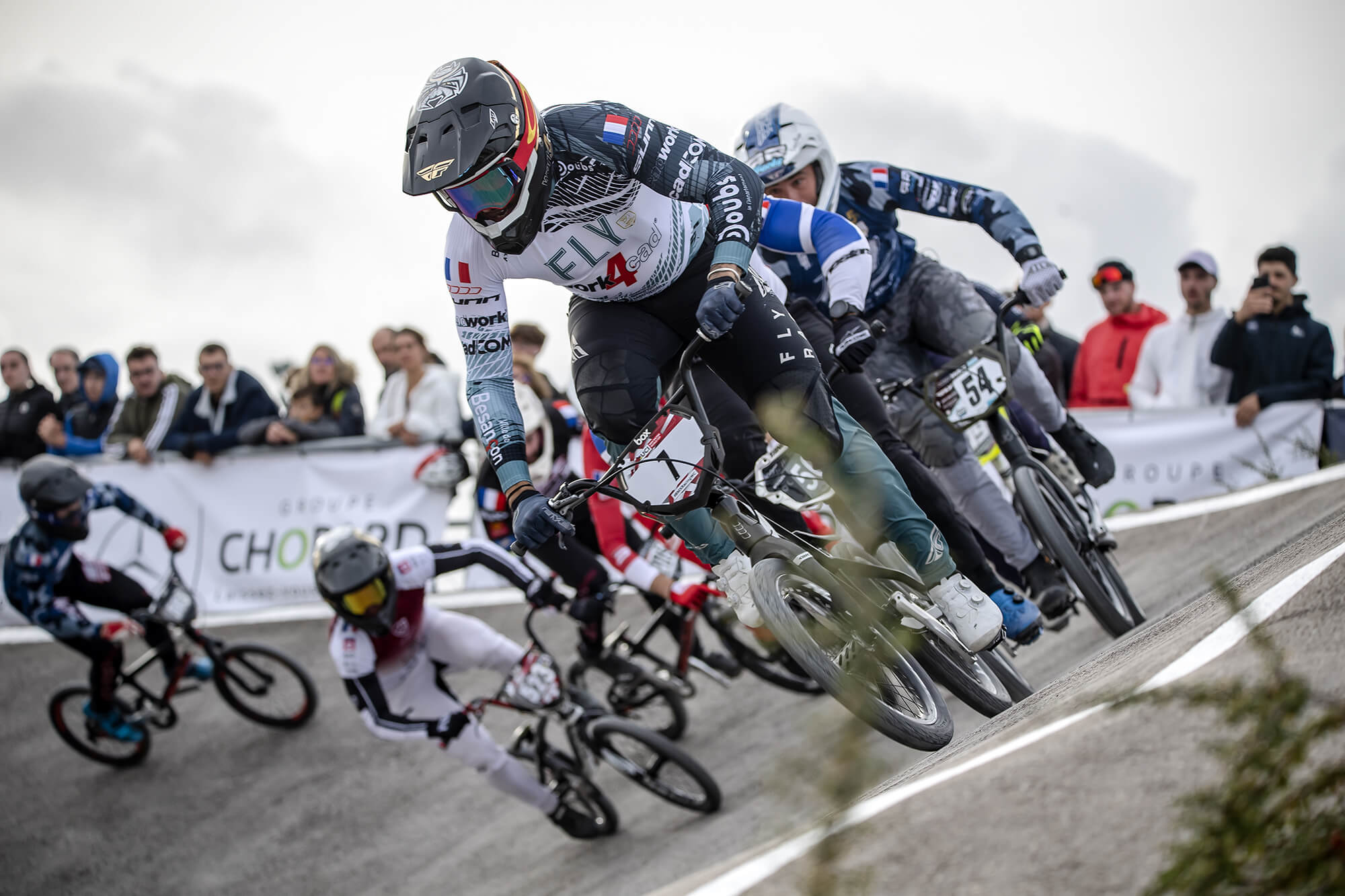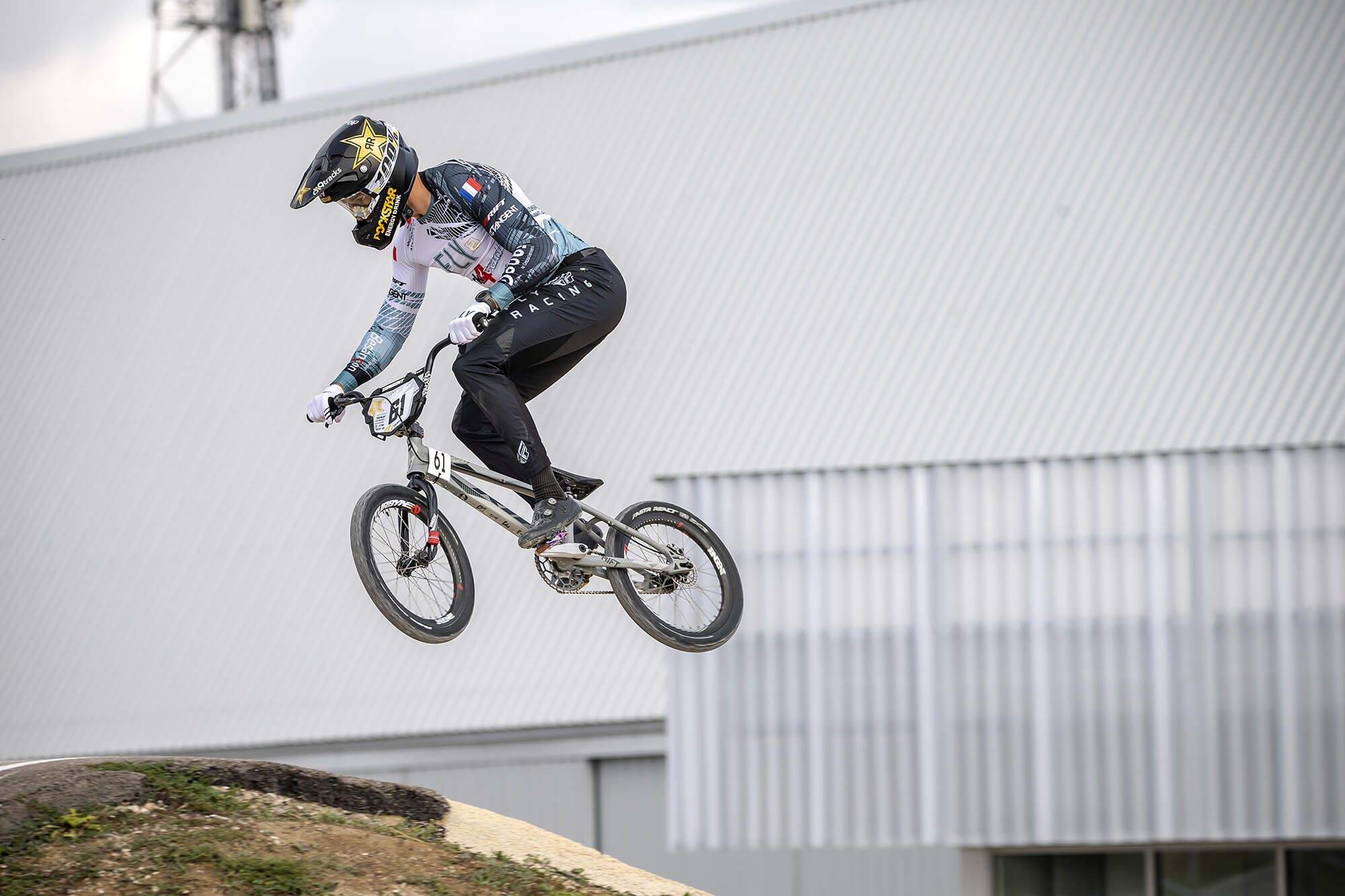 Elite Men Results Sunday:
1. Léo GAROYAN
2. Jérémy RENCUREL
3. Simba DARNAND
4. Romain RACINE
5. Michael BIAS
6. Romain MAYET
7. Melvin TEBLEN
8. Mathis RAGOT RICHARD
After being very consistent all year long, and with a win in Cournon, it was Simba Darnand who claimed the 2023 Elite Men's French cup tittle!
Elite Men's Final 2023 Ranking:
1. Simba DARNAND 449pts
2. Leo GAROYAN 369pts
3. Arthur PILARD 334pts
4. Theo THOUIN 332pts
5. Romain RACINE 306pts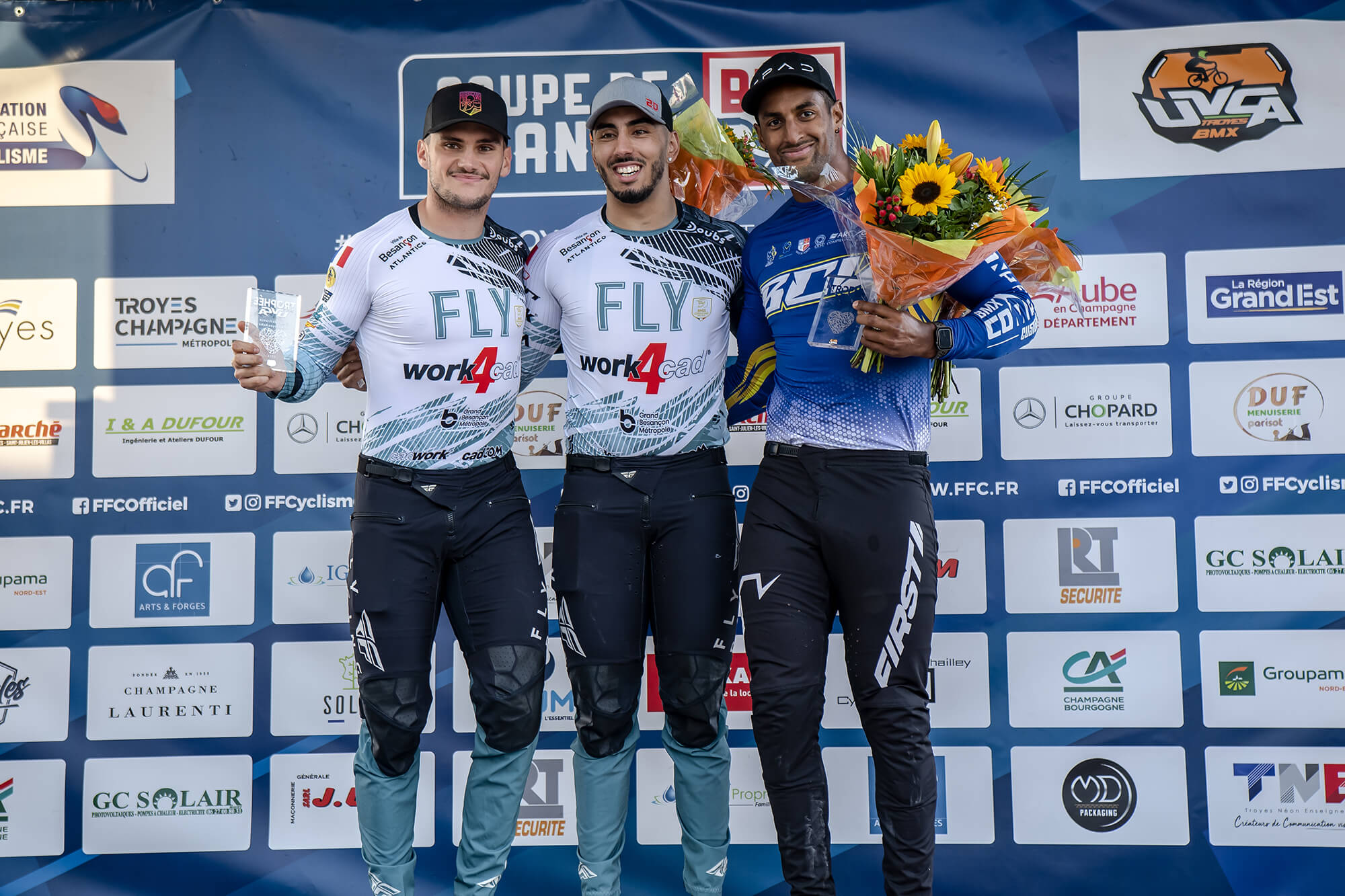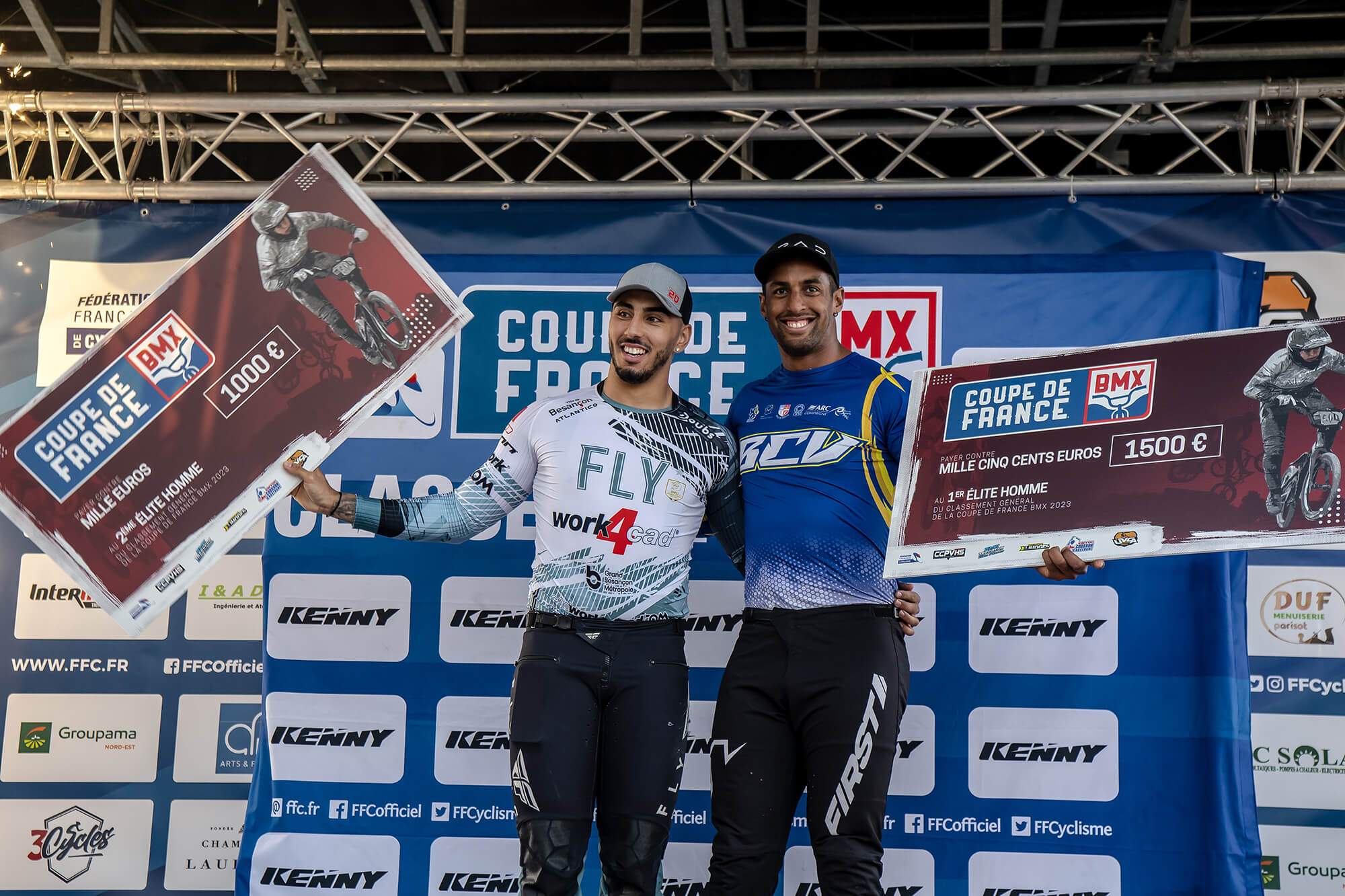 Another French Cup season in the books! Now get ready, on March 23rd and 24th of 2024 the French Cup series returns!