2023 French Cup | Rounds 1 & 2 Vesoul
25th – 26th March
Written by Damien Ethalon
Photo's by  Kaptur Photography. Purchase shots from the French Cup HERE (Click the photos to see the full album)
2023 French Cup | Rounds 1 & 2 Vesoul
25th – 26th March
Written by Damien Ethalon
Photo's courtesy of  Kaptur Photography. Purchase shots from the French Cup HERE (Click the photos to see the full album)
Here we go again with a new French Cup season! Five weekends, which means ten rounds are on the calendar this year.
Vesoul, east France, was the first venue on the list. It's a well-known destination on the French circuit, but this year the track had its two first straights totally redesigned, and they added a 5m hill.
UCI points, which are very important for Olympic qualification, were awarded on Saturday so it was obvious a lot of different countries would be represented here. And indeed, riders from Switzerland, Germany, the Netherlands, Italy, Belgium, Spain, Slovakia, Colombia and Japan were all on the gate for this opening round of this 2023 French Cup.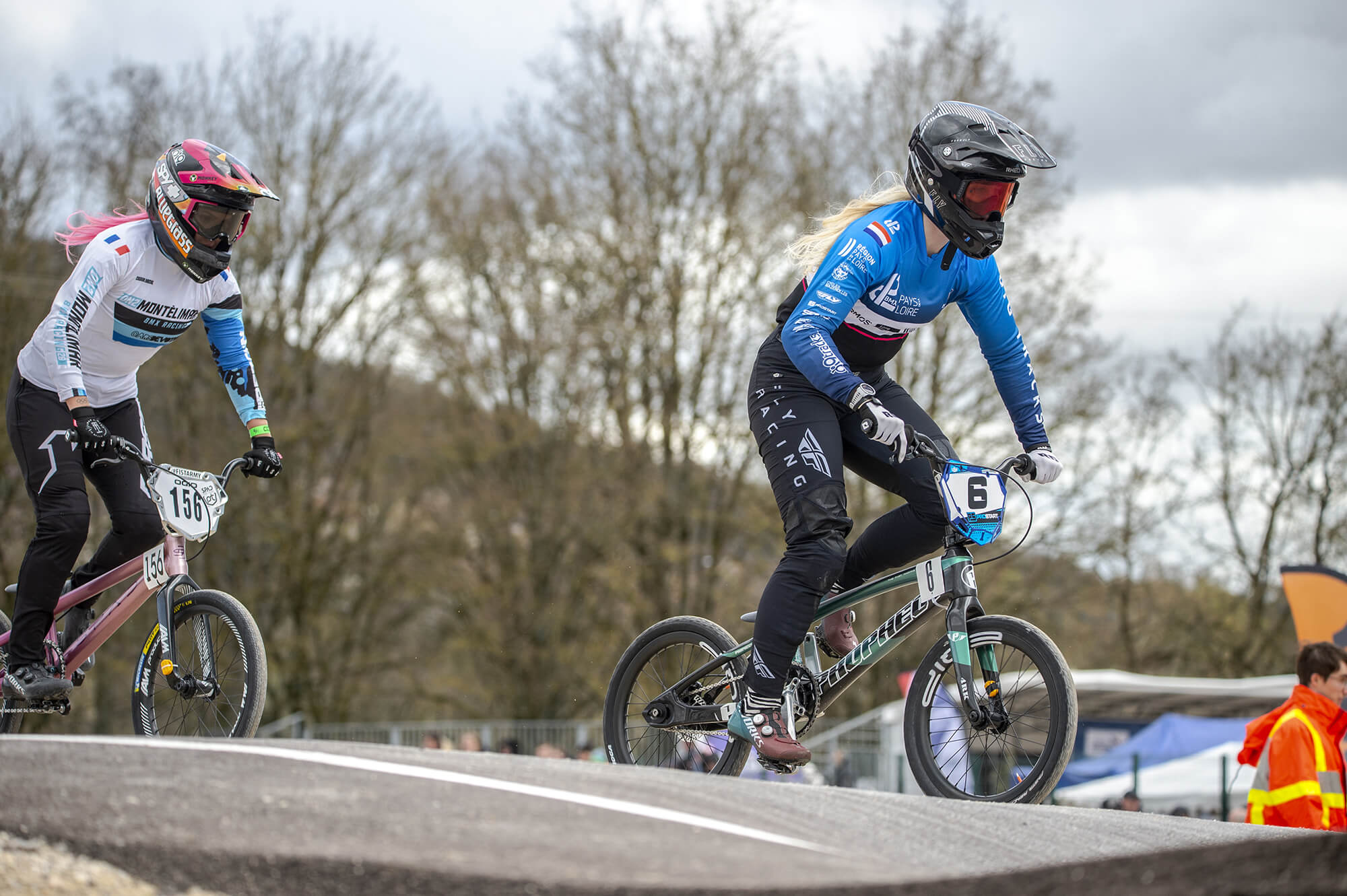 Unfortunately, the weather would be a major problem all weekend, with heavy rain and strong winds. It was decided that the Elite riders would take the challenge side on the second straight on Saturday, day one. Day two would ultimately be canceled after practice due to disastrous weather forecast.
Forty riders were registered in the Elite Women category! Despite both Zoé Hapka and Emma Granger out injured, both of whom would be expected to appear in the main event, and even podium, all the other heavy hitters in the class were in Vesoul.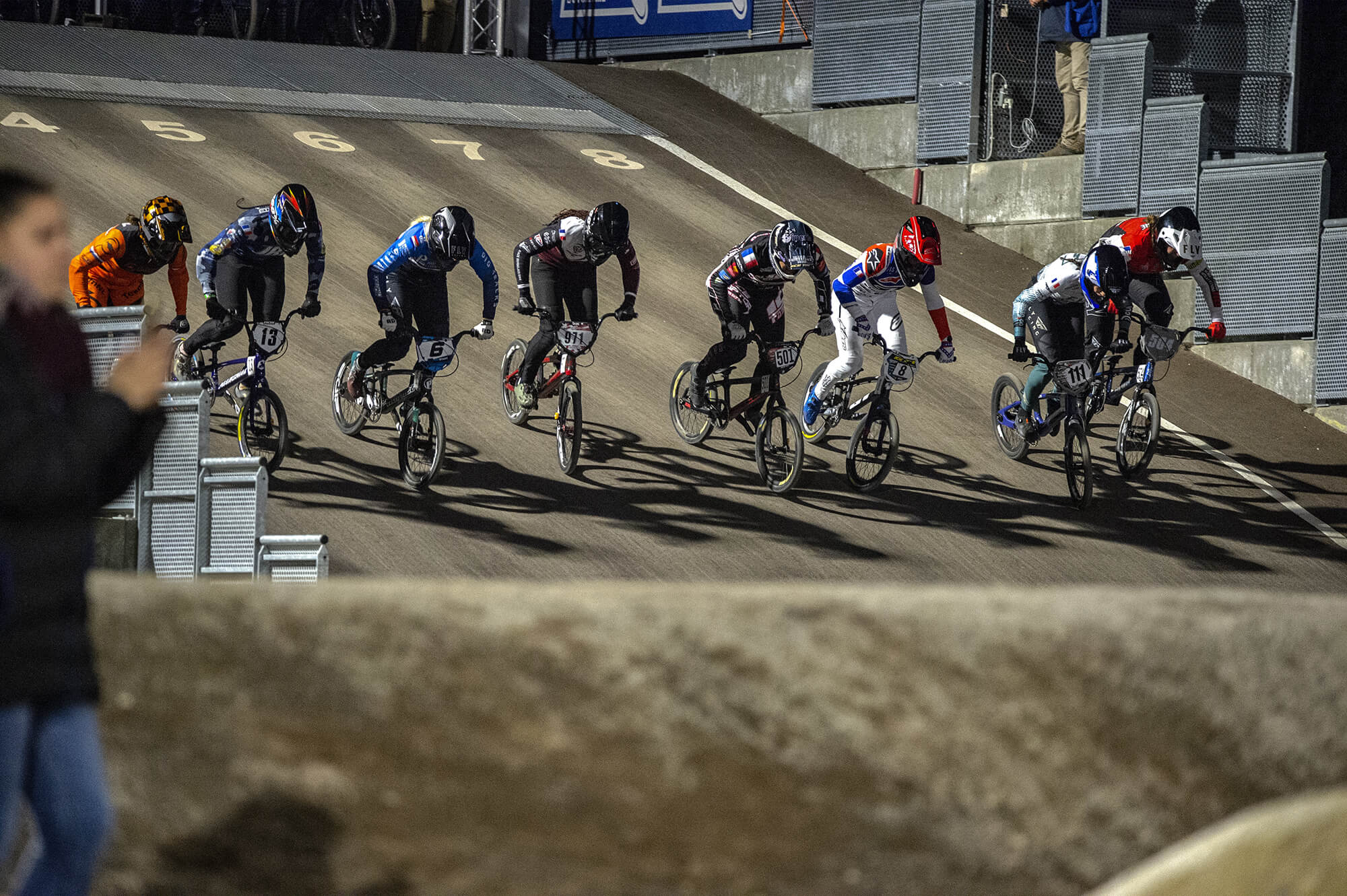 Dutch girl and current World 6, Manon Veenstra, rode strong all day long and got a convincing win in Vesoul after some very good lines in first and last turns! Her countrymate, Judy Baauw,  had the holeshot in the main and was leading until the last turn where she left the door a open, just a little bit. It was just enough to allow Veenstra to dive inside and take the first place. Baauw lost a lot of speed and two spots in the last straight, finishing fourth. It was Mariane Beltrando, who had the fastest lap of the day in her semi, and veteran Manon Valentino who took advantage of Baauw's speed loss to take the second and third spots and join Manon Veenstra on the box.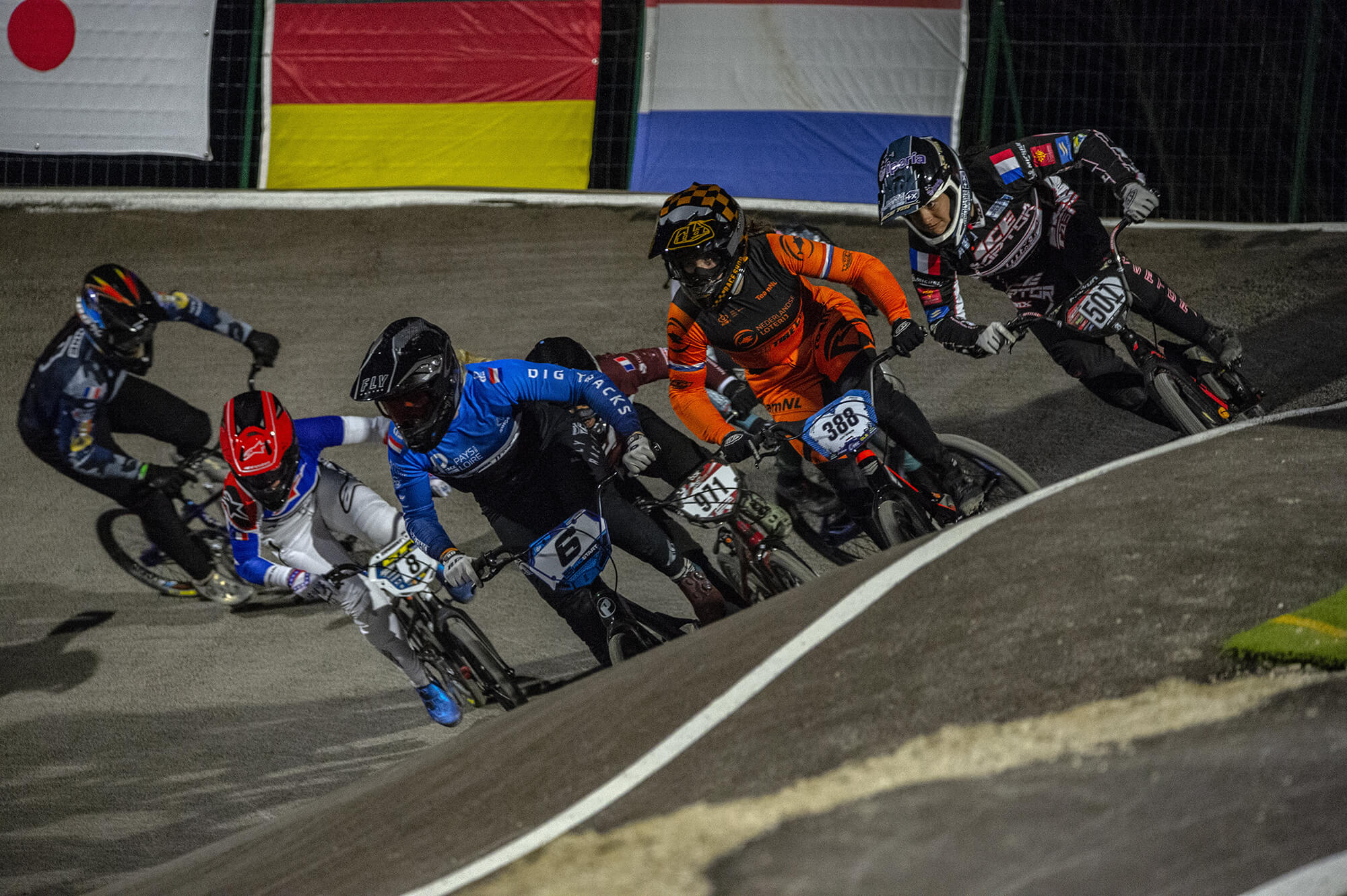 Behind these four, it was Axelle Etienne, back at the French Cup for the first time since 2021, who took fifth place. Tessa Martinez showed good speed and got sixth, meanwhile current French champ and World 8, Camille Maire, had a tough day, picking up seventh. Last but not least on the gate was Emma Patraccone who showed some very interesting speed and made it to this stacked main on her home track!
Elite Women's Results Round 1:
1: Manon VEENSTRA
2: Mariane BELTRANDO
3: Manon VALENTINO
4: Judy BAAUW
5: Axelle ETIENNE
6: Tessa MARTINEZ
7: Camille MAIRE
8: Emma PATRACCONE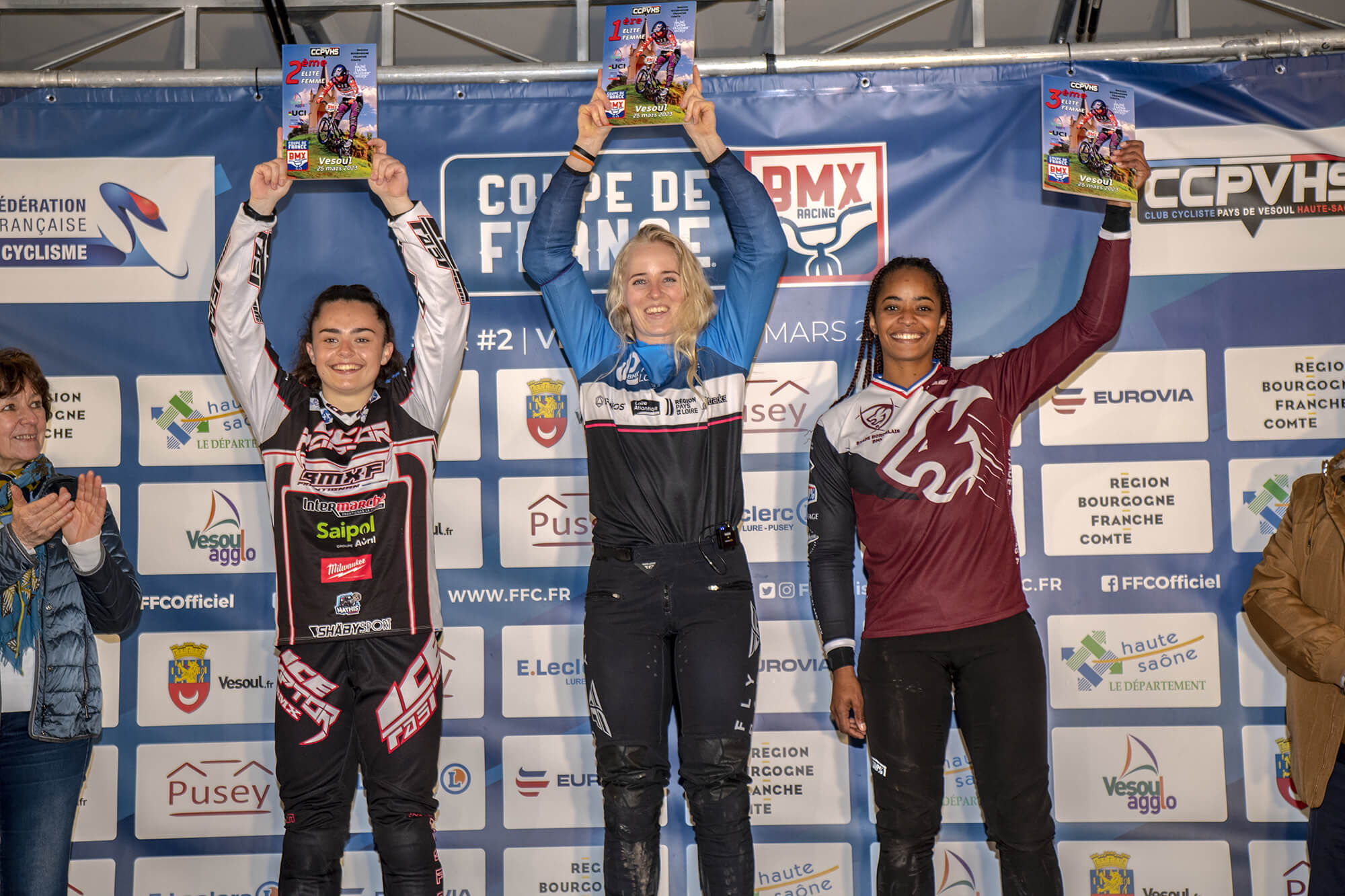 We used to say the Elite Men's class was stacked here in France, now that's an understatement! 98 riders were registered here in Vesoul! Yes, 98 riders in the Elite Men's category (which includes U23 riders) at a national. It meant 1/16 finals for the guys who made it through the first round or the LCQ. It was going to be a long day ahead. The 100 mark could have been reached but for three notable absentees … Romain Mahieu is currently training in Australia, and of course Sylvain Andre and Joris Daudet who didn't make it to Vesoul either.
Two riders were very impressive, winning all their laps going into the main, Leo Garoyan and Mathis Ragot Richard. But nothing is written in stone in BMX and you gotta make it happen when it counts. Arthur Pilard stayed under the radar all day long but brought his 'A' game when it counted. He had an awesome gate from lane six and dominated the main event from the red light to the finish line.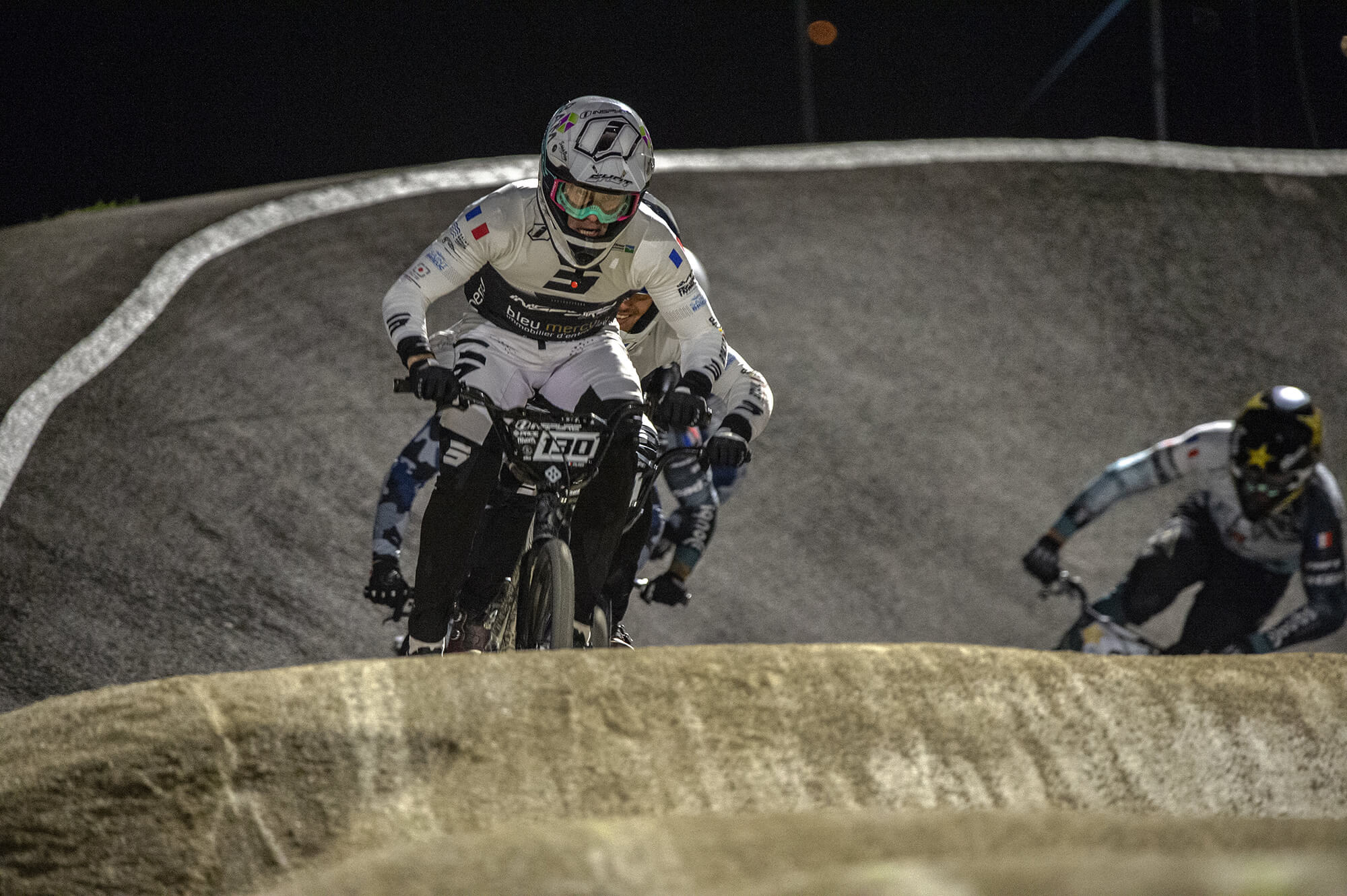 Behind Arthur was his teammate Théo Thouin who is showing impressive progress race after race in this class! Romain Mayet proved he is definitely back from his horrendous crash last summer in Dessel, with an amazing third place after a very powerful first straight. U23 world champion Leo Garoyan didn't put it together when it counted but showed incredible speed all day long. No doubt we'll see the European Cup opening round winner up on the first step soon. Thomas Jouve is always a threat, and it showed with a nice fifth place just in front of Mathis Ragot Richard, who definitely has the speed to win a round too. Bad luck for Simba Darnand and Tatyan Lui Hin Tsan who both crashed on the first jump during the main.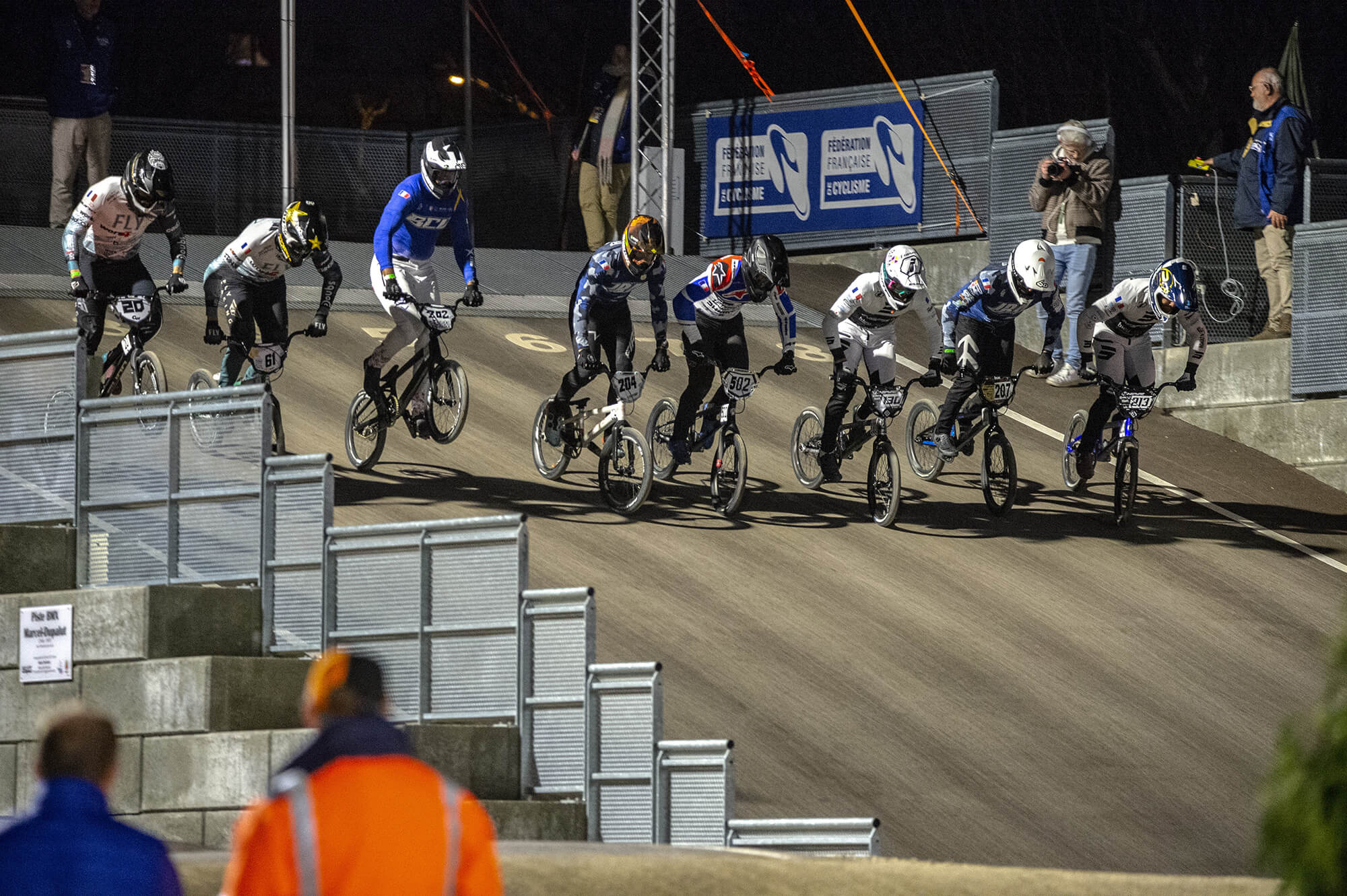 Elite Men's Results Round 1:
1: Arthur PILARD
2: Théo THOUIN
3: Romain MAYET
4: Léo GAROYAN
5: Thomas JOUVE
6: Mathis RAGOT RICHARD
7: Simba DARNAND
8: Tatyan LUI HIN TSAN
So, in the end, it was only a one-day race here in Vesoul. The next two rounds will be in Tregueux on the west coast on April 22/23, let's hope for better weather.