68 Signature Series Carbon Rim | Michram Industries
68 Signature Series Carbon Rim | Michram Industries
Caroline Buchanan has been riding for Michram Industries, famous for their chainrings, for two years now so it was only a matter of time before the multidiscipline World Champion got a signature line of products with the company. Enter the 68 Series … and first past the gate in the series are these slick carbon rims …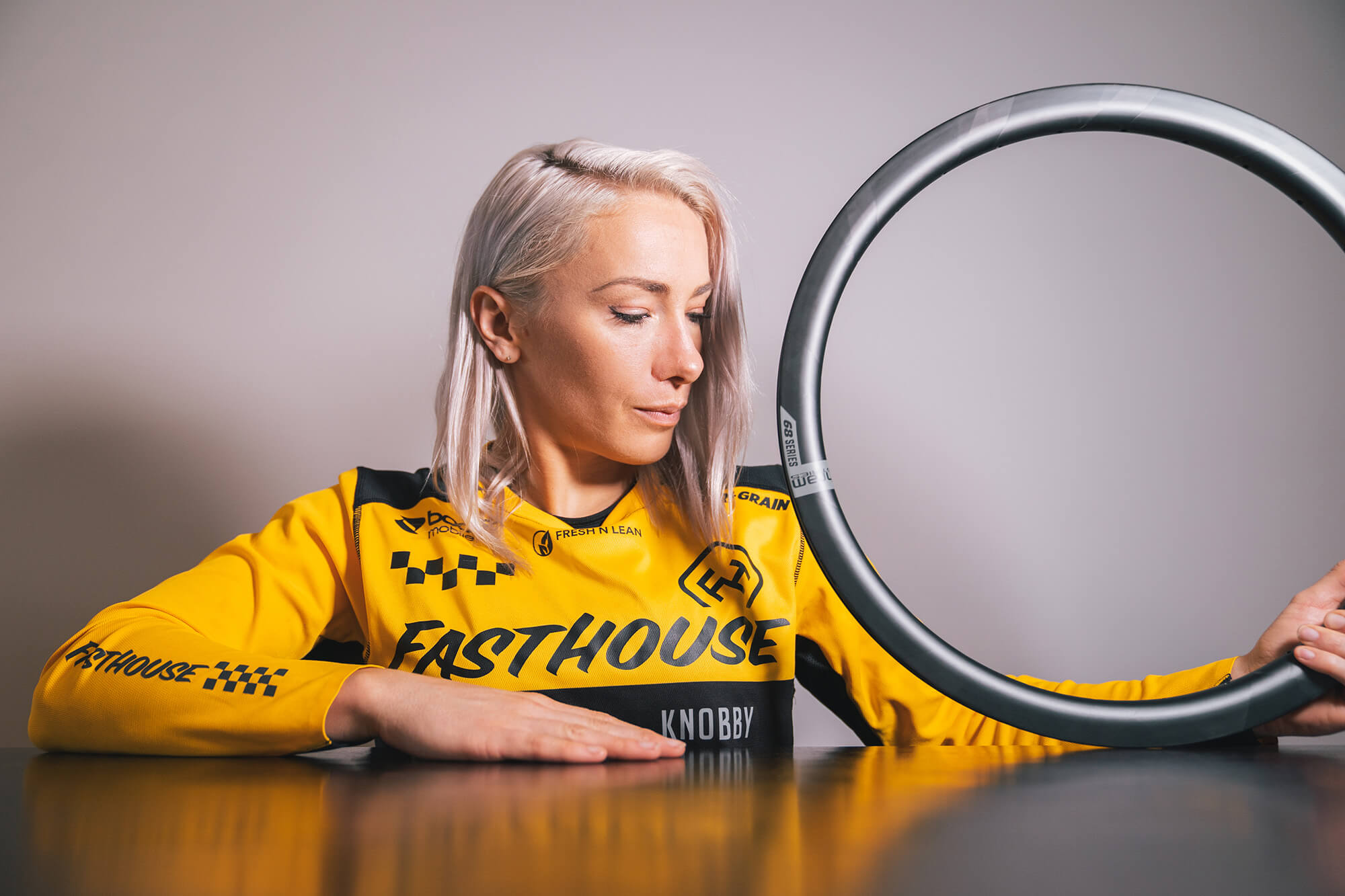 'We started working with our rim manufacturing team at the start of this year wanting something different to all the other rims on the market. I had spoken to Caroline about the idea of a signature part and she thought a rim would be great' Mitch, the owner of Michram Industries told us.
Long gone are the days of the bright pink or green bikes for Buchanan, her bikes, both BMX and MTB, in the recent past have been understated, utilitarian stealthy affairs, and the new 68 Series Signature Carbon Rims fit perfectly into that Buchanan philosophy 'My main key points when designing the rim was, I wanted to have it represent my love of clean lines and stealth black with a unique finish. We came up with the hand-woven layered design which to me has a real military, stealth vibe'.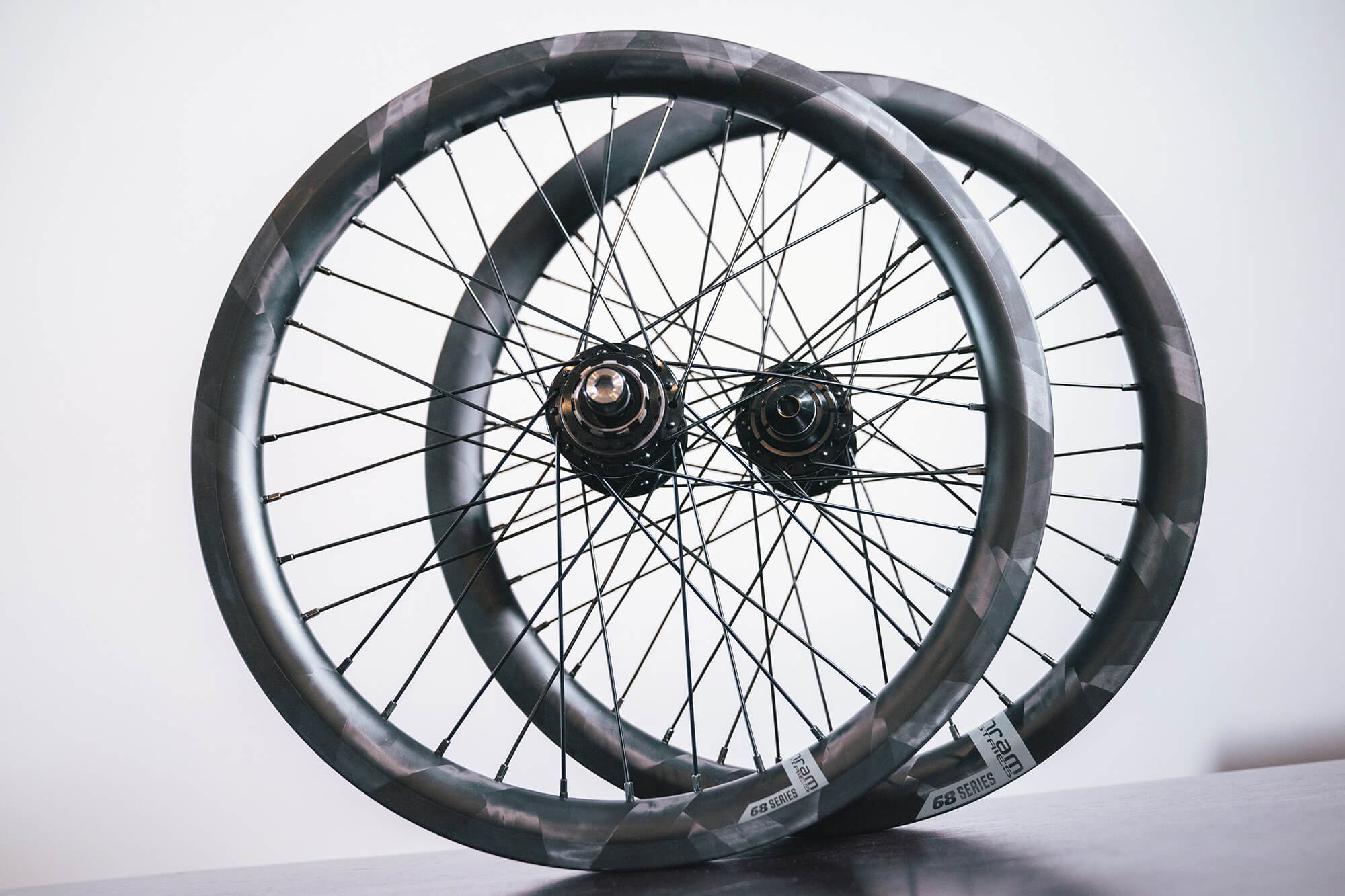 The multiple layers of hand woven T800 carbon are layered 'over the top of' the 'normal' Michram Industries carbon rims, which give them 'that little extra strength and stiffness', which was also an initial request from Caroline. 'It's probably taken around 5 months to get the rims just how we want them and are very happy with the end result which is pretty much everything we were hoping they would be' Mitch informed us.
And in the words of Buchanan herself, the final finish on the rims is a 'matte black carbon finish, grey logos and decals … clean, class and simple'.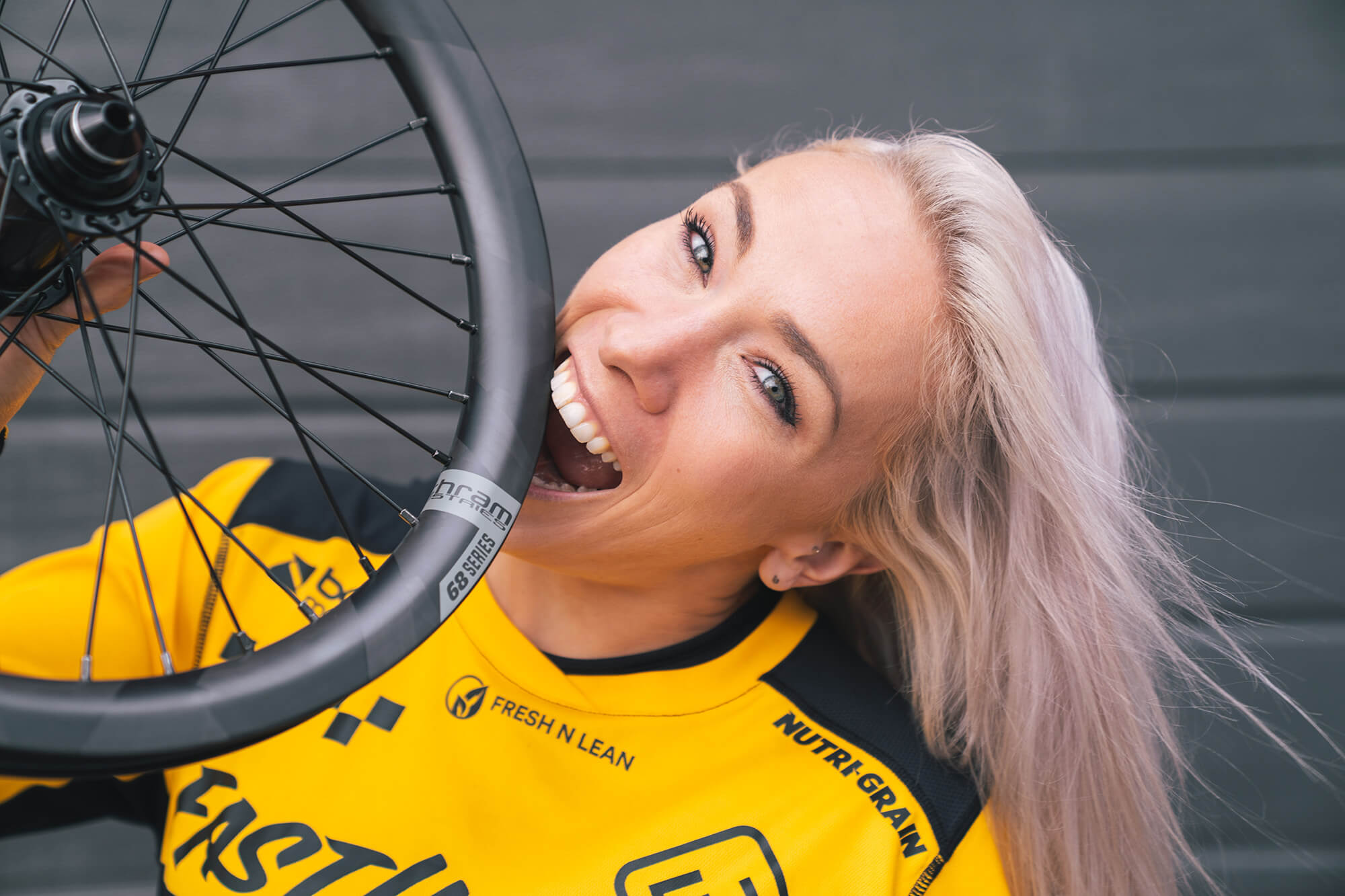 While we've yet to see the rim in person we are impressed with the specs and visuals, right down to the understated wraparound grey Michram Industries 68 Series logo. The rims come in both 20 and 24" flavours, but with all things carbon, you will have to pay a premium to get you hands on them. The pricing information and all the detailed specs can be found on the Michram Industries website.
We hear there will be more Caroline Buchanan 68 Series products to come from Michram Industries in the future, and we believe some are already in the works … but if you want to add a little extra flair to your new 68 Series carbon rims sooner rather than later, you'll soon be able to pick up some carbon fibre 'Donut' Valve Caps from Michram to match Caroline's other signature series …