Billy Luckhurst #80 – Bike Check | Interview
February 2016

Whether on a track, in a skate park or down the trails Billy Luckhurst , simply put, is a RAD bike rider … always one to watch.
Currently the UK Elite #3, Billy, has just parked the luminous yellow and hooked up with the 'Crucial BMX / Twisted Concepts' team where he will be riding a custom made 'Turn 3 Racing' frame which looks pretty awesome.
We caught up with Billy to find out about the new whip and ask him about his plans for the new season …
15: You had a successful time with Identiti Bikes, what prompted the move to Crucial / Twisted Concepts?
BL: Identiti was a great team full of great people, but with so many new opportunities it meant I could explore a whole new world of parts from lots of new up and coming companies. Twisted concepts have got a fresh motivation towards BMX racing and parts to bring in bigger companies and push the sport.
15: What are your plans for 2016? Are you going to venture outside of the UK for any races?
BL: I've got so many plans for 2016, almost too many to keep control of. Of course I will be doing the whole UK national series and hopefully most of the European series as well. I'm most excited to be doing 4 out of the 5 SX world cup races.
15: Do you prefer to race on 'regular' tracks or the 8m variety? What do you think of the Manchester Indoor changes?
BL: I think it's pretty much 50/50. Going down those big hills and hitting massive jumps is my favourite thing to do! There's also nothing better than hanging out at 'regular' tracks, shredding with friends that don't ride Supercross and helping out the little-uns.
I love the new Manchester changes on the Elite side and challenge side. The last straight is tricky but there is so many different lines through it that you are sure to find one that works for you.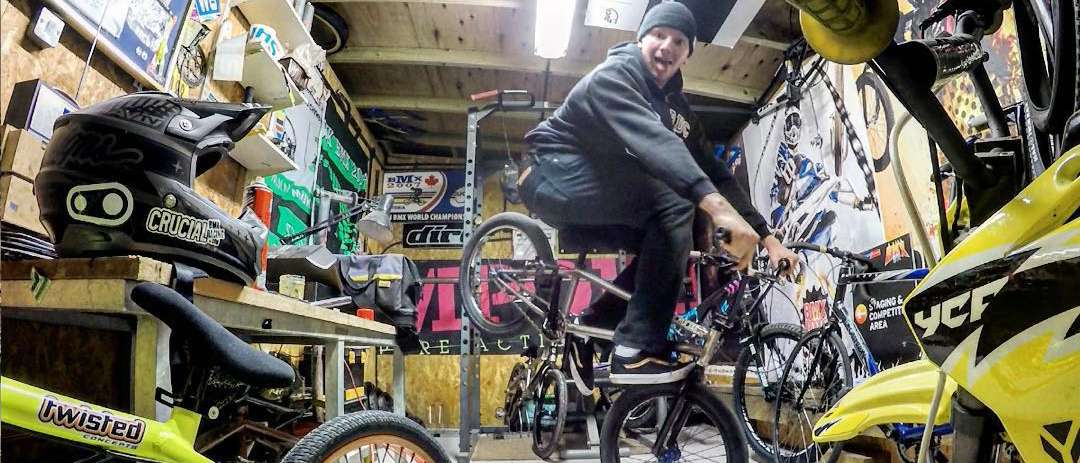 15:  Which UK National are you looking forward to the most this year? Is your favorite track on the list?
BL: This is probably the hardest question I ever get asked … as long as the weather is good I love wherever I'm riding.  I'm looking forwards to racing at a few new tracks this year, it does get a bit tedious racing the same tracks each year. Stoked that derby have the British Champs, I love that first straight.
15: You've got bags of bike handling skills compared to riders who only race, do you spend much time in the skate park or down the trails?
BL: I love riding skate park and trails, whenever I have a spare day ill be hitting one or the other. I've been doing a spot of mountain biking as well this winter. Any kind of riding is going to help with your skill on the track so why not do a bit of everything. Plus the feeling of landing that new trick for the first time is almost as good as winning J
15: Clips or flats for pure fun riding?
BL: 100% flats! Clips are for going fast and winning which is great, but you've got to keep it fun as well. Flats are best for learning new skills because you can just put your foot down if you go off balance instead of being stuck in with clips.
Bike Check:
Frame:  Turn 3 Racing  23 inch (custom)
Forks: Tangent
Bars: 8.5″ rise
Stem: Profile Racing 63mm
Grips: Vans ODi lock-on
Seat: Box carbon seat / post combo
Seat Clamp: Ridea
Cranks: Shimano DXR 180mm
Sprocket: Rennen 44/16
Bottom Bracket: Ridea Ceramic
Pedals: Crank Brother Mallets
Brake Caliper: Ridea
Brake Leaver: Ridea
Front Hub: Onyx 20mm
Rear Hub:  Onyx SS Ultra
Rims: BOX Focus
Tyres: Maxxis DTH | 1.75 on rear | 1.90 on front | PSI 90
Plate: Racer Concepts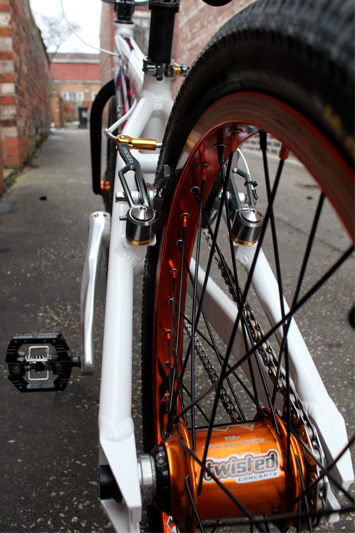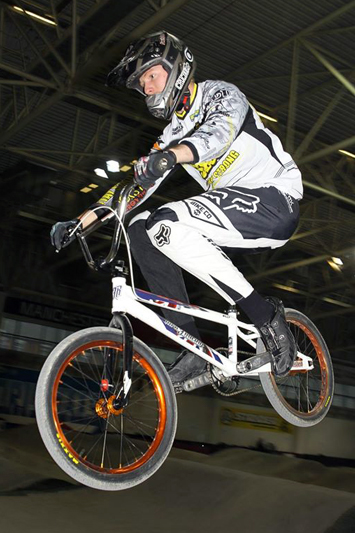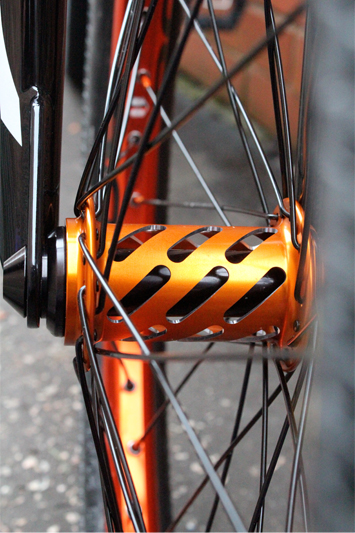 15: Any idea of the total weight? Is it loaded up with the Twisted Concept's Titanium nuts and bolts?
BL: Not sure on the total weight but yes all the bolts have been swapped to twisted concepts titanium and even the brake mounts are Ti. We've also got epic carbon rims to build up before the race season to knock off even more weight.
15: Other than your frame do you have anything custom on there?
BL: Nothing custom yet but we've got a couple things planned for the future so keep an eye out. Lots of titanium involved 😉
15: Do you change gearing for different tracks or training?
BL: I use to change gearings a lot but found it was just a waste of time and just messed with me mentally so I tend to keep it on the 44. Training though I change a lot, harder to build strength and power, lower to get the leg speed up. I hate having to adjust my brakes after changing gear though, does my head in!
15: We spoke to Charlotte in Manchester a while ago … she promised 🙂 that both of you were coming to Ireland this summer to race and do a clinic or two … booked your tickets yet?
BL: Yeah we are hoping to get over to you guys at some point this year. Out of everywhere I've been riding in the world I've never been to Ireland. Can't wait to get over and ride with you all.