Braintree Bullets BMX Club are celebrating success as Friea Challis was crowned 15-year-old girls World Champion at the UCI BMX World Championships in Glasgow. The event was part of the first inaugural cycling World Championship where thirteen events across seven cycling disciplines saw World Champions crowned.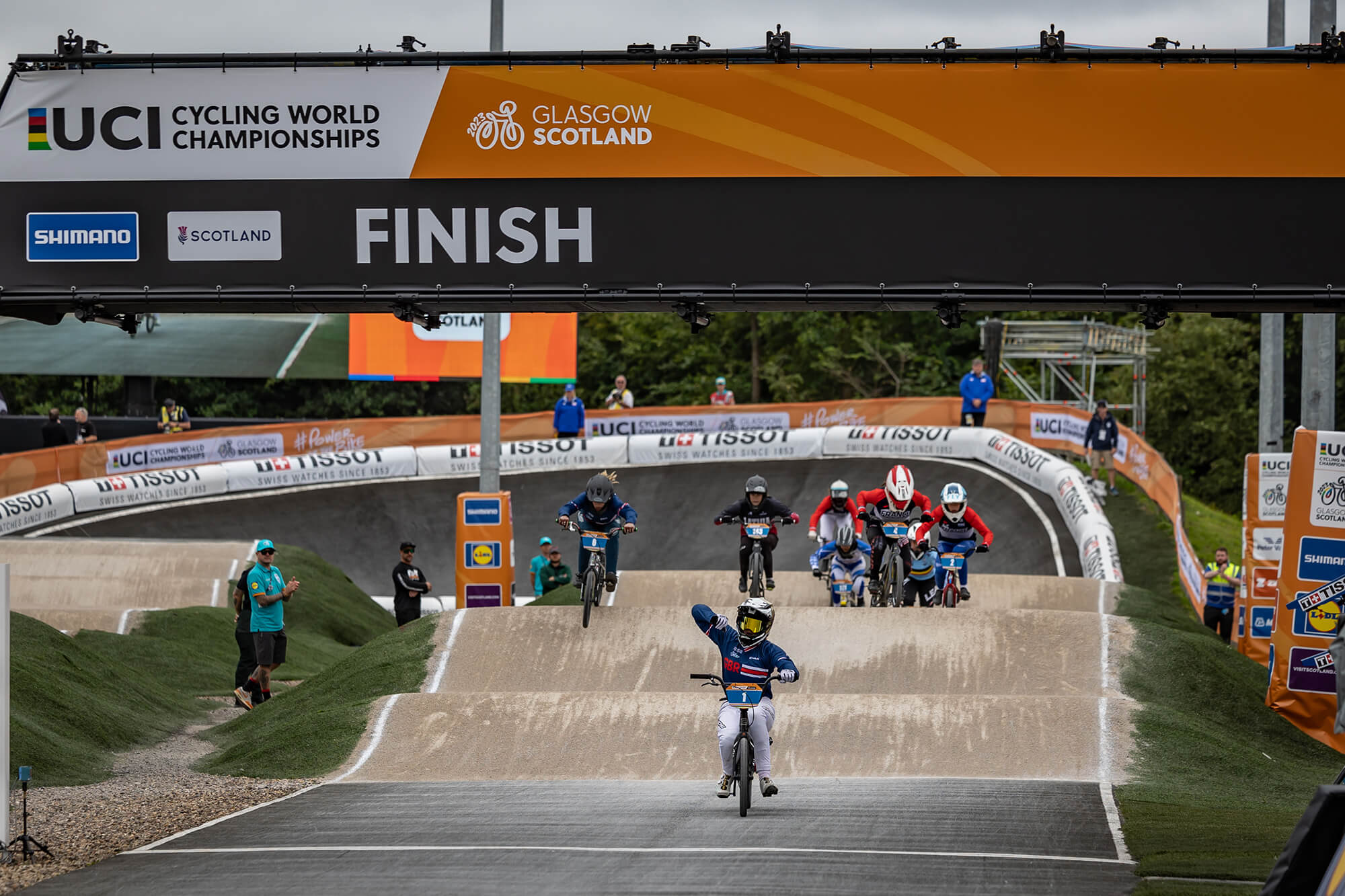 Challis put on an amazing performance throughout the days racing, going unbeaten through the heats and qualifiers to dominate the 15-year-old girl's class. The Halstead teenager was fully focused to secure the title after claiming the European title just three weeks earlier, knowing that the main challengers were European. After the race she said "This one means so much to me. I was feeling a lot of pressure from myself as the day wore on and had to compose myself before the final. It was fantastic to share the day with my coach Jools and to have my GB teammate Elsa in second on the podium was awesome."
The Bullets had a squad of 18 riders at the World Championships and alongside Freias world title, they saw two more Bullets into the finals. Earlier in the week, Poppy Bishop fought her way through to the 10-year-old girls final to claim a fantastic 5th place finish. Bishop was giving away nearly a foot in height to the other girls and had to use her amazing track skills to work through the after getting caught from behind on the first straight and narrowly avoided crashing out. Her second world championship final is a great consolation after missing out at the European championships.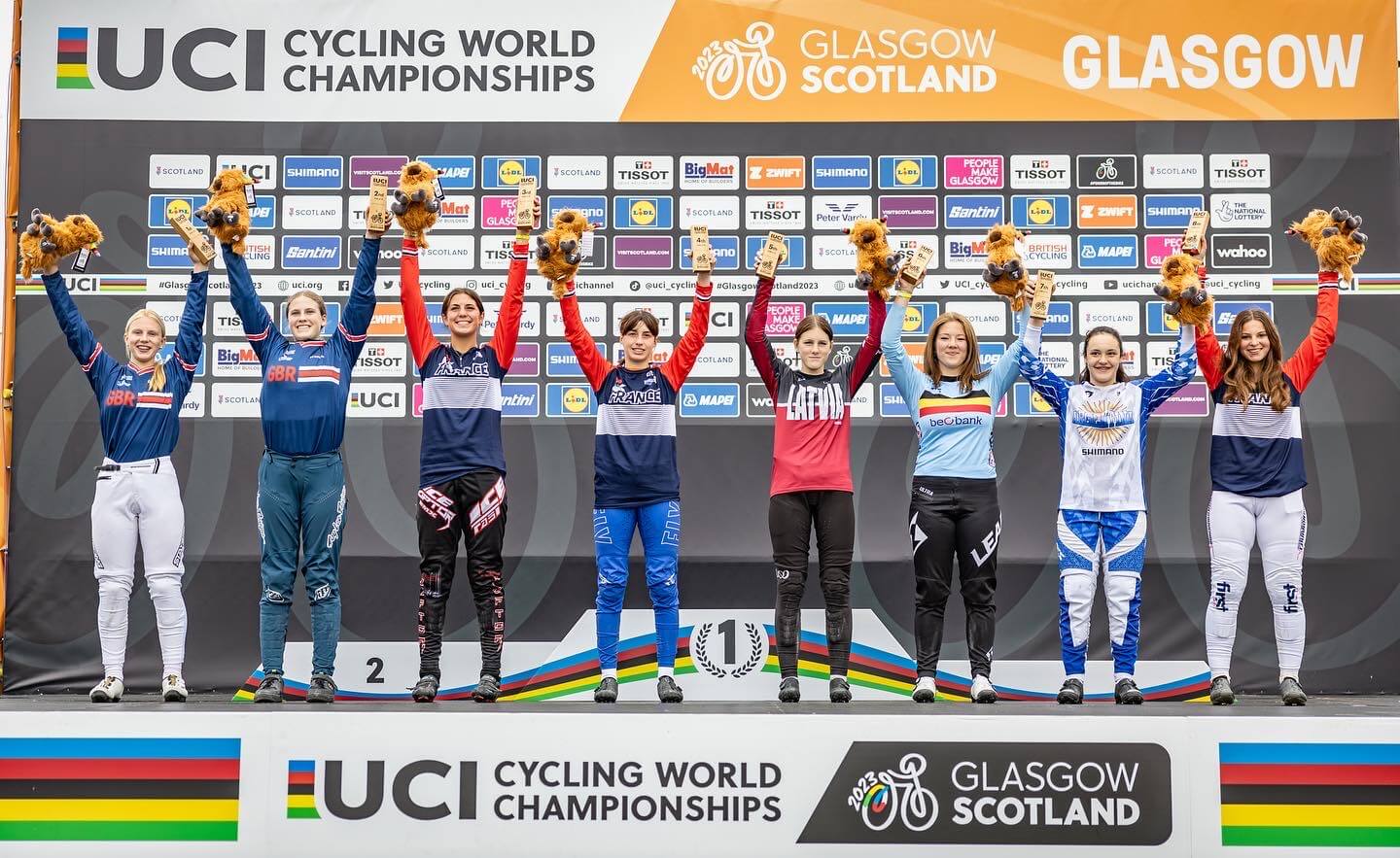 In the 13's, Heath Thomas went into the finals amongst the favourites after coming in 2nd in the semi-final. Thomas got bunched from the gate and was caught up in the pack through the first half of the lap. In the second turn he was caught up in a pile up but avoided the carnage and held onto the bike to round out the lap in 5th place to improve on his 8th place finish in 2022.
There were a lot of personal best results amongst the rest of the Bullets at the event, with riders into the semi-finals, and qualifiers across all ends of the spectrum. The semi finalists included Josh Butson in 25-29 and Katie Millar in the 12 girls. In the quarter finals were club coach Julian Allen 45-49 cruiser, Josephine Burston 40+ ladies' cruiser, Molly Nice 17-29 ladies' cruiser, Sidone Cleave & Emma Kiss 12 girls, Oliver Tyers 12 boys. In the 1/8th finals there was Louis Tay-Edwards in 16 boys and also competing were Lee Pembroke, Thomas Millar, Harry Tyers, Adam Arnold, Allegra Trew and Etta Cleave.
The Bullets summer race series continues every Wednesday evening at their Deanery Hill track. For more information on the club, coaching and racing please check out www.braintreebmx.com