2021 British BMX Series | Cyclopark
12th – 13th June
Photos by Sandra Smith
See our Facebook Page for all Sandra's images from Cyclopark
2021 British BMX Series | Cyclopark
12th – 13th June
Photos by Sandra Smith
See our Facebook Page for all Sandra's images from Cyclopark.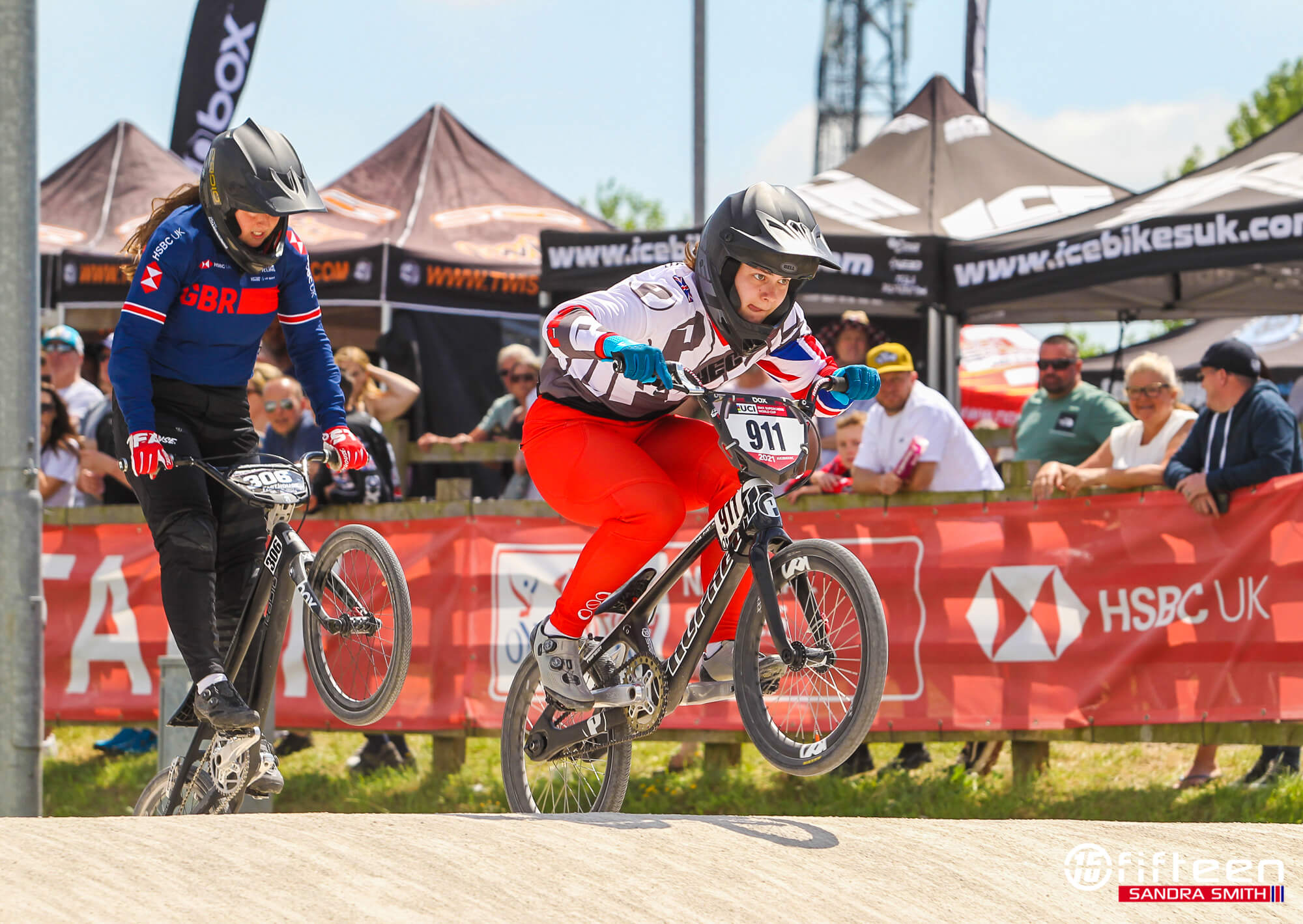 After what seemed like an eternity, the British BMX National Series is finally back. But for a minor gate glitch for practice on Friday, Rounds One and Two of the 2021 Series ran smoothly this weekend and Fifteen's Sandra Smith was there with her camera to catch all the action.
The numbers where down a little on the pre-covid era with 589 riders doing battle on Saturday and 582 on Sunday, but we expect, they will return to the late 800's as the series progresses.
Those in attendance got to see both Kye Whyte and Bethany Shriever win both rounds in what may be their last public appearance on the gate before they travel to Japan to compete at the Tokyo Olympics.
Up next on the British Cycling series is Gosport on July 17th and 18th.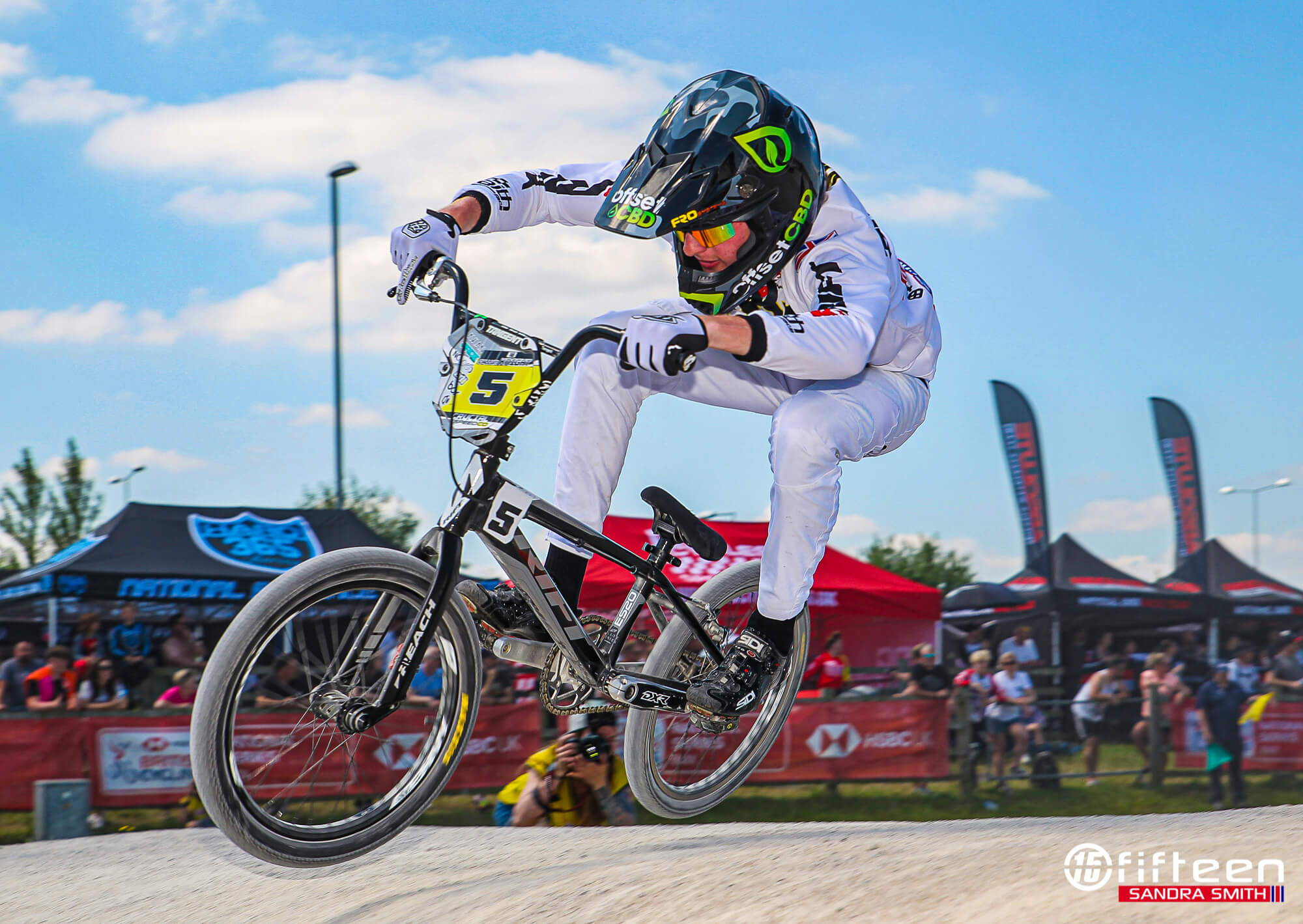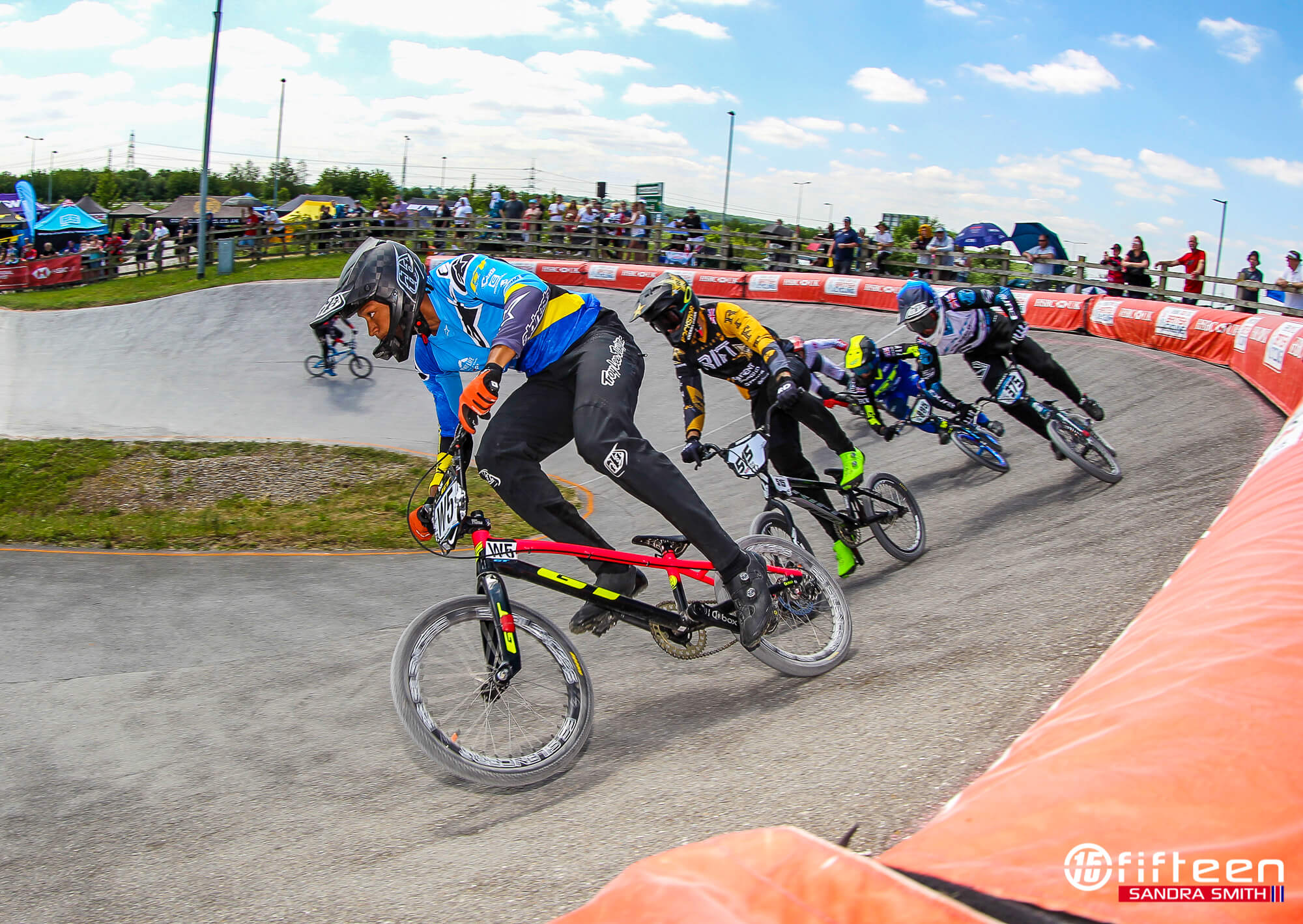 Round 1: Superclass
1 Kye Whyte
2 Paddy Sharrock
3 Matthew Hutt
Round 1: Championship Women 17+
1 Beth Shriever
2 Emily Hutt
3 Markella Houli
Round 1: Jr. Men
1 Oliver Cope
2 Tai Suleyman
3 Spenser Gibson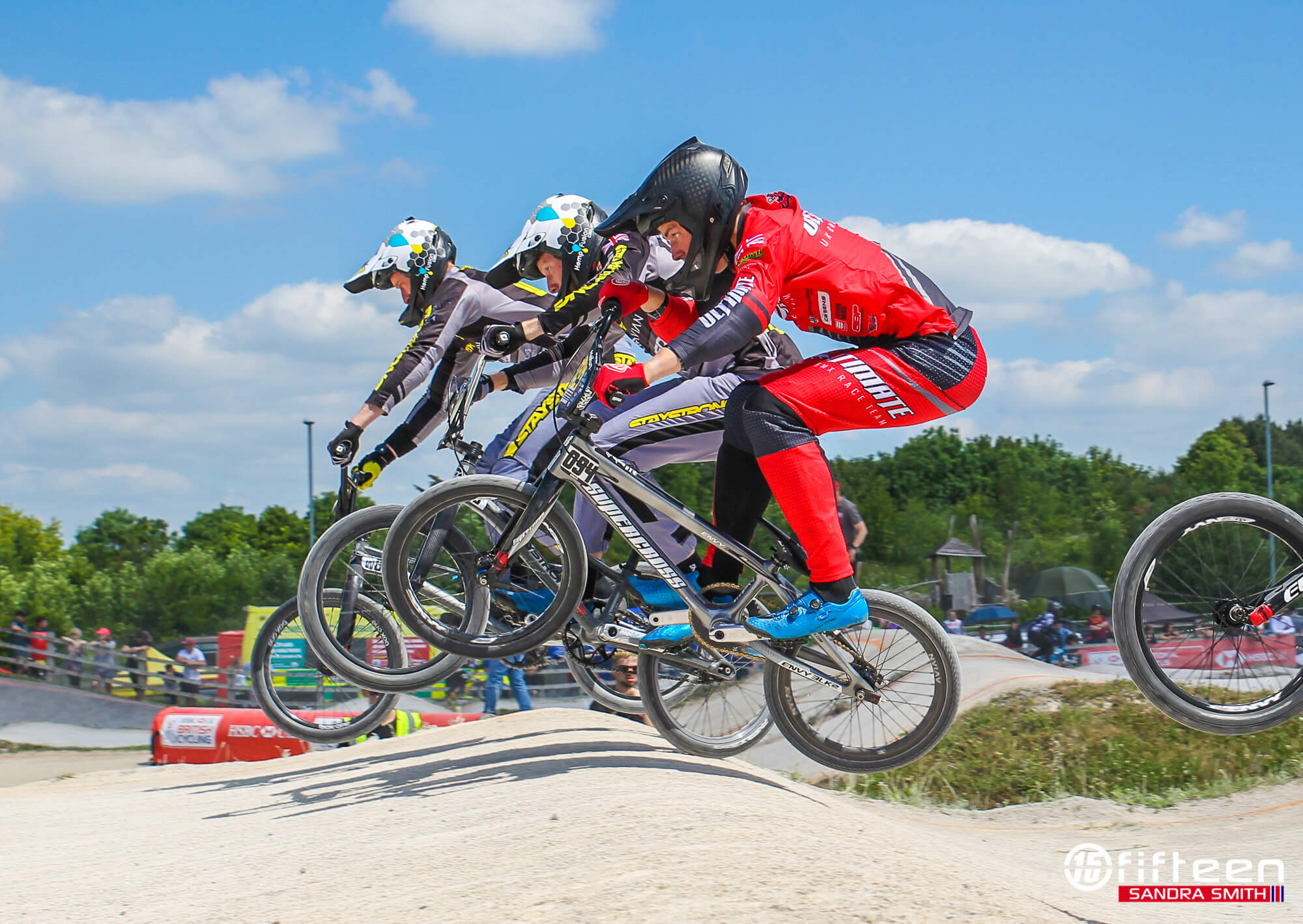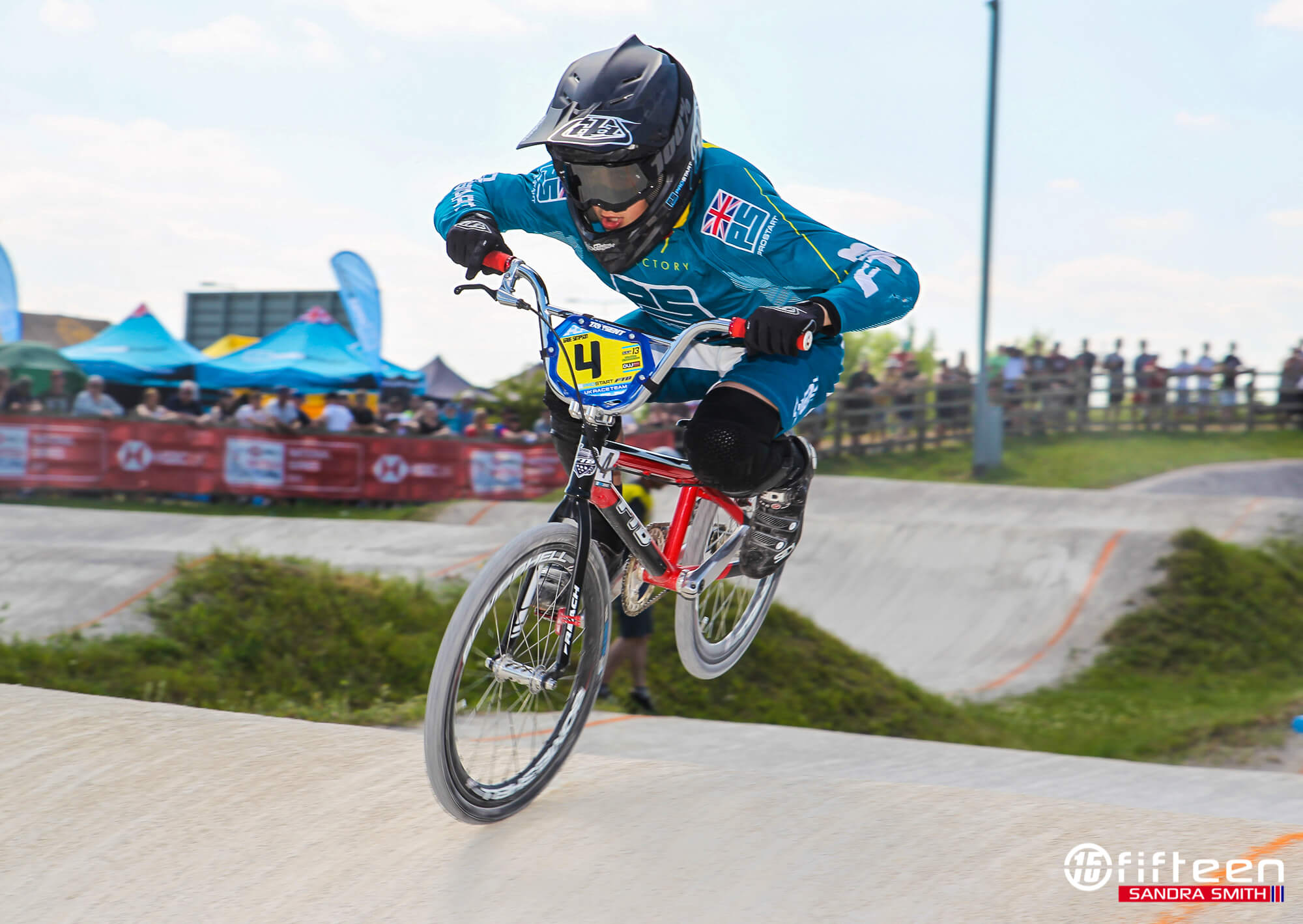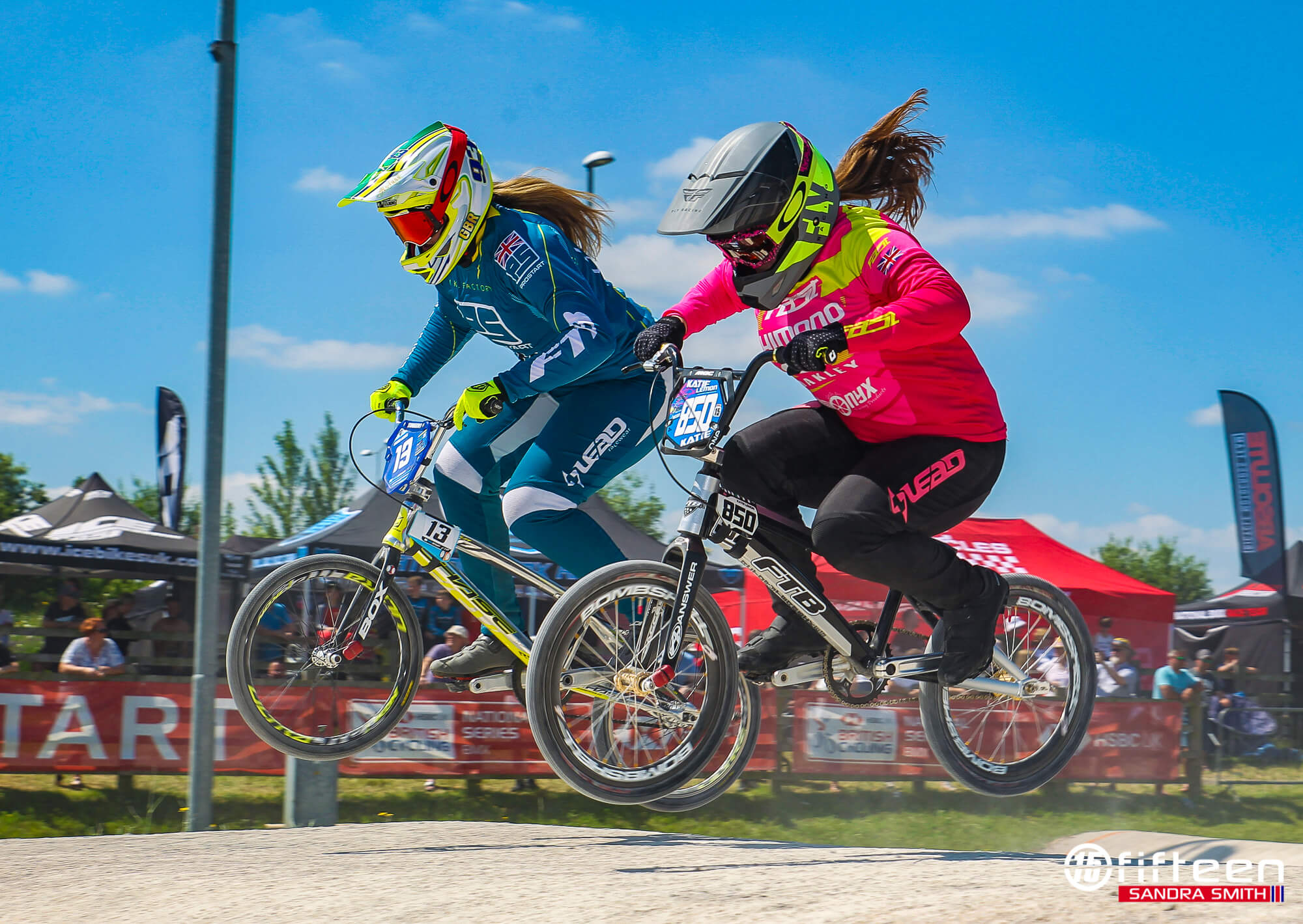 Round 2: Superclass
1 Kye Whyte
2 Matthew Hutt
3 Jay Bovill
Round 2: Championship Women 17+
1 Beth Shriever
2 Emily Hutt
3 Markella Houli
Round 2: Jr. Men
1 Oliver Cope
2 Tai Suleyman
3 Spenser Gibson