In sport, there is one absolute truth: Father time is undefeated. It doesn't matter the sport, the country, or the athletes, there is a cyclical process of young athletes coming in and pushing out the older generation. Sometimes it is with new techniques and new styles like James Stewart inventing the 'bubba scrub' in motocross. Sometimes it is new training philosophies or approaches, sometimes it is just outright talent, or sometimes the older generation just ages out. The generational change is coming in BMX racing too. Kye Whyte, Izaac Kennedy, Cameron Wood, Cedric Butti, Asuma Nakai, 20 young French kids, and the rest of the younger generation are coming. They will inevitably become the dominant group to claim all the major titles year after year, but at this point the Junior class of 1991 and 1992 is doing everything it can to not allow that transition just yet.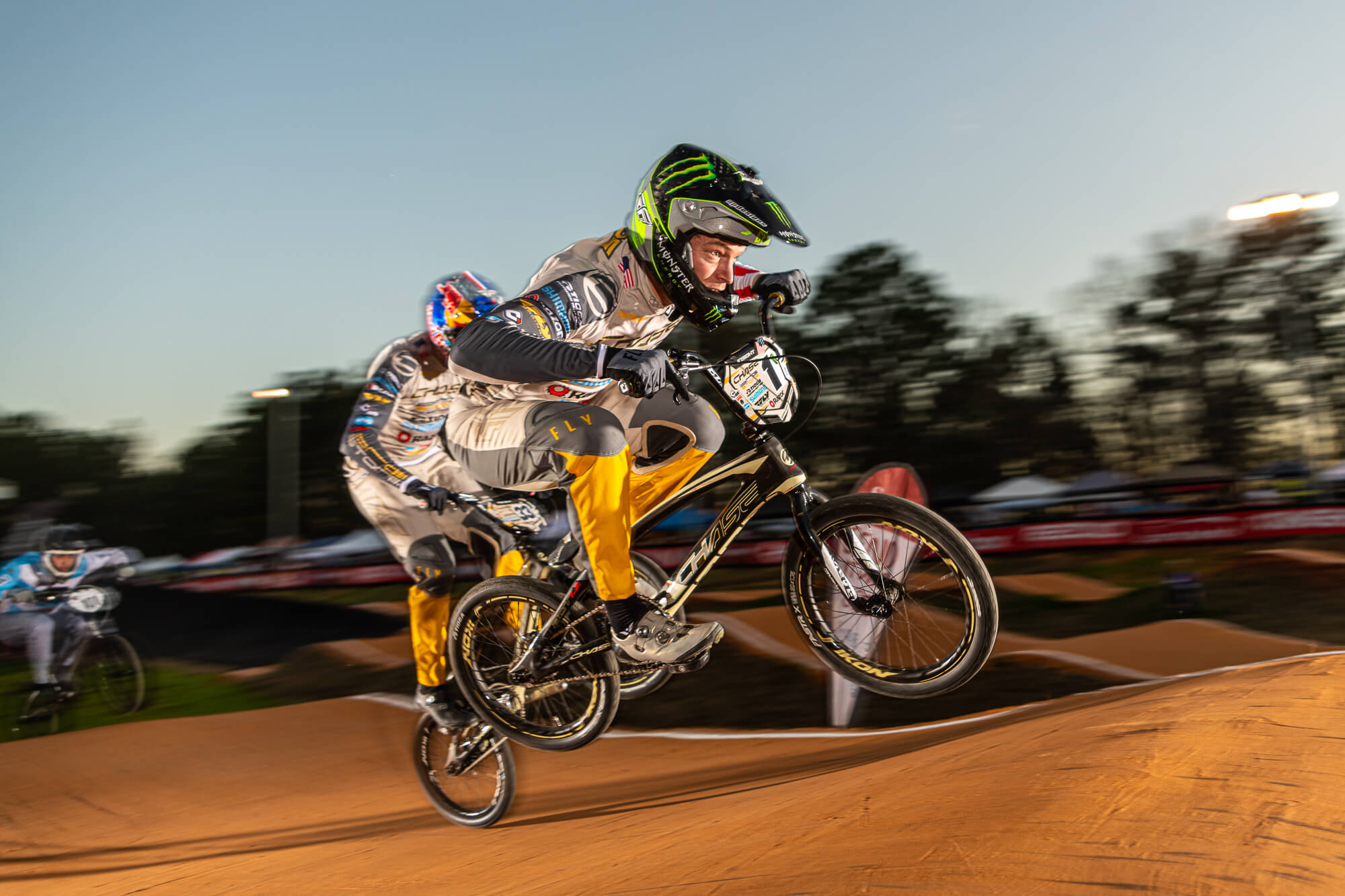 I am a bit of a BMX historian. I love looking back and analyzing the history of the sport. As a kid, I could name every title winner and how they won them. Now that I can sit back and do that about the past decade, I realize something. The class of 1991/1992 was truly something unique.
Let's bring it back to 2009. If you were racing Junior Elite, you may line up in a moto that looked something like this: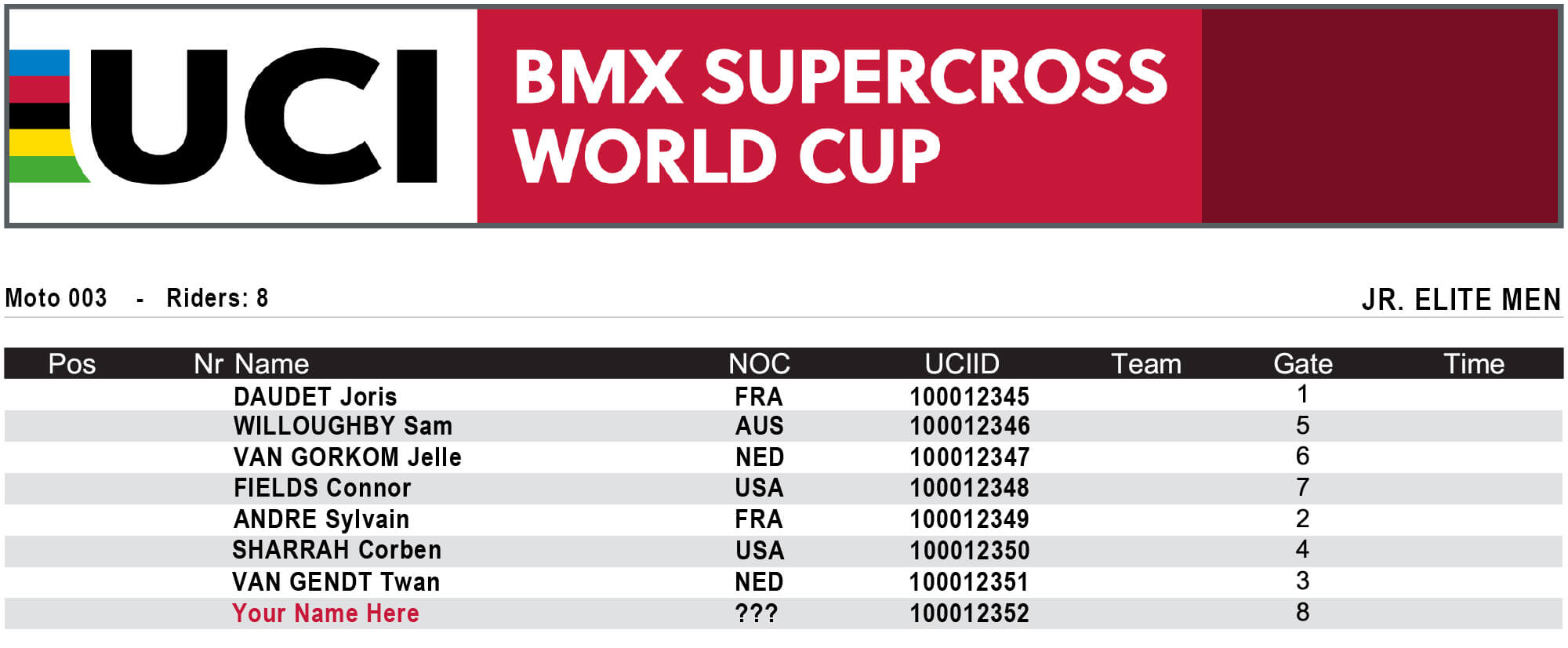 If that looks like a stacked moto, that is because it is! What does every rider in this Junior Elite moto have in common? Every one of them has won a UCI World Cup. That list represents 7 UCI World Championships (11 if you count time trials), 11 USA BMX titles, 3 Olympic Medals, 6 UCI World Cup titles, over 175 USA BMX wins, and 34 UCI World Cup wins.
In the history of the UCI BMX World Cup series (that I can find records for on www.bmx-results.com) there have been a total of 87 World Cup races run. Of those 87, 34 have been won by that group. That is roughly 40% of every world cup. The winningest rider in UCI World Cup history, Niek Kimmann, has won 15% of every World Cup raced, ever, and Maris Strombergs (tied for second all-time with 2 on the list above) has won 9% of every World Cup raced, ever. We will break down the significance of those two riders later. If you remove those two riders from this equation, the group above has won well over half of the UCI World Cups in history.
Let's be real, BMX racing is not the most common sport. If my mother had not found a flyer advertising the local BMX track, my life would look very different. I would not be writing this article, and someone else would have won the 2016 Olympic games. The greatest BMX racer of all time may be from a small village in northern Finland, but they never discovered BMX racing and therefore never became the greatest. There is an element of chance involved with discovering BMX, having a track nearby, and having the ability to pursue it. In 1991 and 1992 there were a group of young boys born around the world that would be on a collision course to change the landscape of BMX racing forever.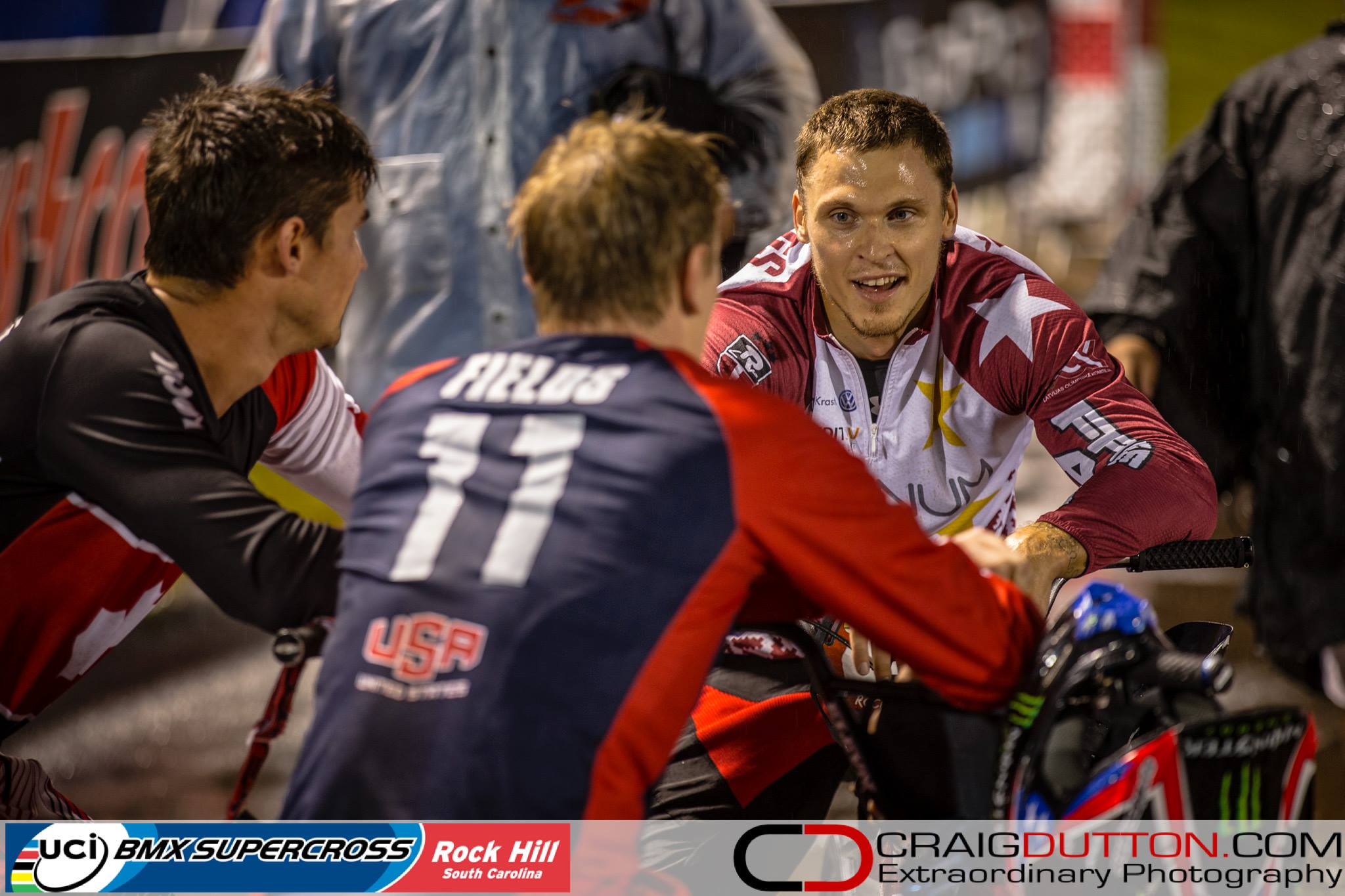 Before we get into my theories as to why the class of 91/92 was so successful let's take it back to 2008.
In 2008 as BMX racing made its Olympic debut, the current generation of dominant riders included names like: Kyle Bennett, Mike Day, Donny Robinson, Randy Stumpfhouser, Thomas Allier, Bubba Harris, Robert De Wilde, Sifiso Nhalapo, Raymond Van Der Biezen, Khalen Young, Marc Willers, and a surging Maris Strombergs to name a few. These athletes were tasked with the difficult transition of learning how to adapt to the supercross style racing as the big hills started to show up at races around 2005. When all these riders turned pro, races were held exclusively on traditional style tracks.
In the lead up to the Beijing Olympics, there were a limited number of SX tracks available worldwide. If my memory serves me correctly, I think it was Aigle Switzerland, Chula Vista, a hill and straight in Papendal, and Luke Madill's house in Sydney Australia. Not many options to hone your SX skills. In my opinion, this is part of the reason the U.S. team was so successful in Beijing, as Mike claimed Silver and Donny claimed Bronze. They had the best track (by far) to prepare on around the world. Rumor has it that the guy who won Gold snuck onto the track a few mornings at the crack of dawn to get some laps, but that's just a rumor that has never been confirmed.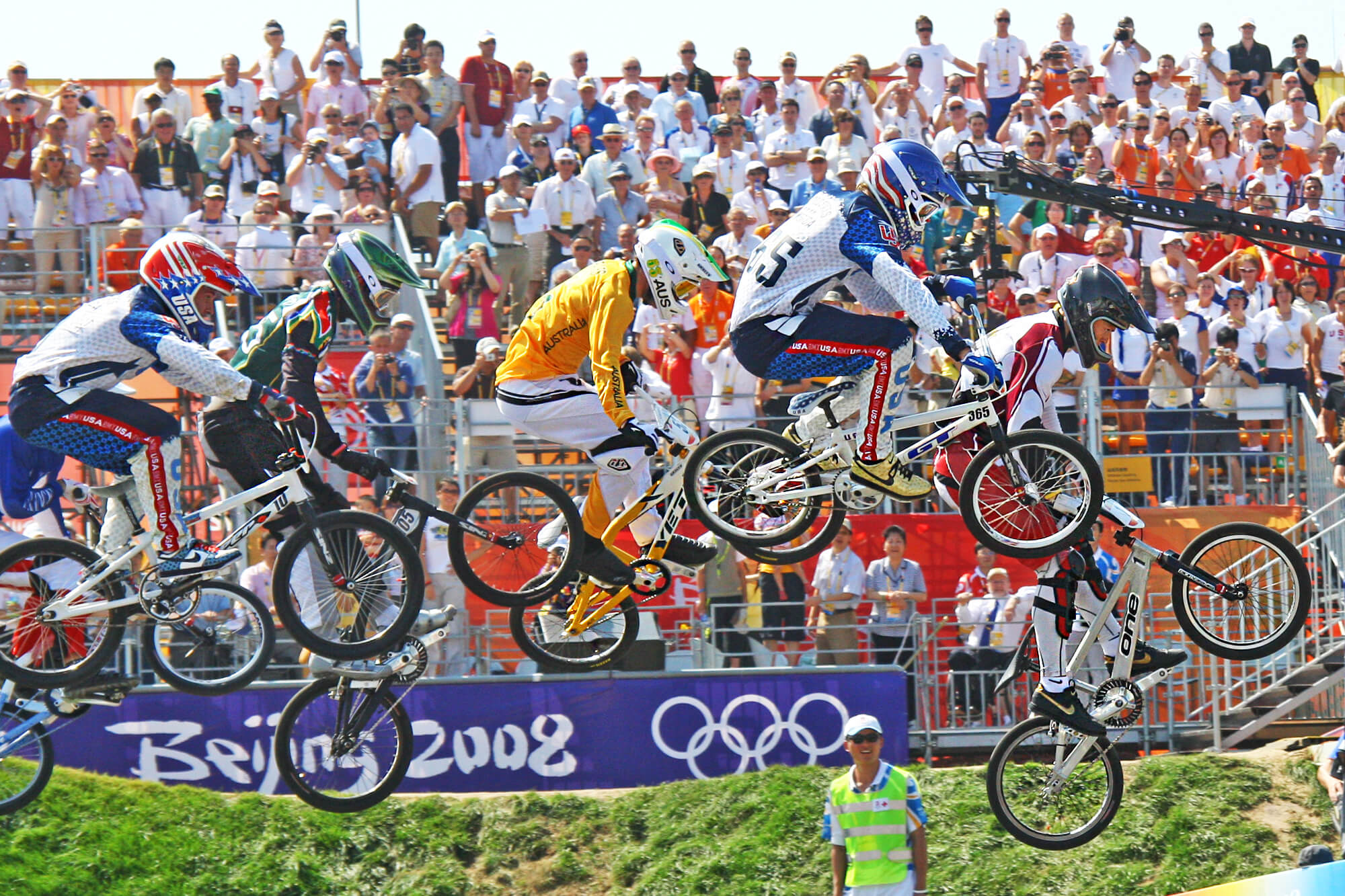 In the coming years SX style tracks exploded around the world and were built at a rapid pace, allowing more access for riders. That current generation was already on the older side, with many of the top riders in their mid to late 20's, but no one could have ever anticipated just how quickly they would be pushed out by the class of 1991/1992.
2009 was the beginning of the transition, as a surging Sam Willoughby claimed the UCI World Cup title as a Junior Elite. Think about that for a second and imagine that happening today. A Junior Elite winning the senior elite world cup title. The 2009 UCI World Cup in Chula Vista featured not one, but two Junior Elite men on the podium including a first-year junior. Five Junior elite riders made it to the semis. No one knew what was coming, but the shift had already begun.
In the next couple years, as the class of 1991 and 1992 graduated to the Elite class in 2010 and 2011 and they pushed out the current generation in their respective countries much quicker than anticipated and grabbed the reigns of BMX racing. They would go on to keep a firm hold on it for the next thirteen years. They have yet to let go.
In my opinion, there are four 'major' titles currently available in BMX racing. The Olympics, UCI World Championships, UCI World Cup title, and USA BMX title. From 2011 to 2022 there were 38 'major' titles available. Of the 38 available over the past twelve years, there were only five riders NOT born in 1991 or 1992 to win anything, and up until 2021, a decade after the move up, that number was only FOUR. Three of those riders, Maris Strombergs, Marc Willers, and Liam Phillips were older, already Olympians, and established when the class of 91/92 moved up. That means only two riders have been able to break through the wall put up by 91/92 and earn a title. Niek Kimmann and Simon Marquart. Oddly enough, Liam Phillips is the coach for both Niek Kimmann and Simon Marquart. He must have given them the secret for how to break through that wall. Maris won three major titles in 2010, (Worlds, World cup, and the old NBL title) and would only go on to win two more majors, the Olympics in 2012 and USA BMX in 2014. You would have to go all the way back to 2009 to get to a title won by the previous generation. That is 13 years and 39 total titles won by a group of just ten riders. 27 out of 39 (70%) of those won by the class of 91/92.
Before we get into why, let's look at the history of modern era champions, starting in 2010 when the class of 91/92 (highlighted in green) was first in Elite.
Olympics:
2012: Maris Strombergs
2016: Connor Fields
2021: Niek Kimmann
UCI World Championships:
2010: Maris Strombergs
2011: Joris Daudet
2012: Sam Willoughby
2013: Liam Phillips
2014: Sam Willoughby
2015: Niek Kimmann
2016: Joris Daudet
2017: Corben Sharrah
2018: Sylvain Andre
2019: Twan Van Gendt
2020: Cancelled
2021: Niek Kimmann
2022: Simon Marquart
UCI World Cup:
2009: Sam Willoughby (as a junior)
2010: Maris Strombergs
2011: Joris Daudet
2012: Sam Willoughby
2013: Connor Fields
2014: Liam Phillips
2015: Liam Phillips
2016: Corben Sharrah
2017: Sylvain Andre
2018: Niek Kimmann
2019: Niek Kimmann
2020: Connor Fields
2021: Simon Marquart
2022: Sylvain Andre
USA BMX:
2010: Sam Willoughby
2011: Marc Willers
2012: Sam Willoughby
2013: Sam Willoughby
2014: Maris Strombergs
2015: Joris Daudet
2016: Joris Daudet
2017: Connor Fields
2018: Joris Daudet
2019: Connor Fields
2020: Connor Fields
2021: Joris Daudet
2022: Joris Daudet
And if you want to go one step deeper, to when time trials were a UCI World Championship medal and jersey, 5 out of the 6 were won by the class of 1991/1992, and who was the one to break through the wall? Niek Kimmann!
UCI World Championship Time Trials:
2011: Andre Fossa Aguillez (class of 1991)
2012: Connor Fields
2013: Connor Fields
2014: Sam Willoughby
2015: Joris Daudet
2016: Niek Kimmann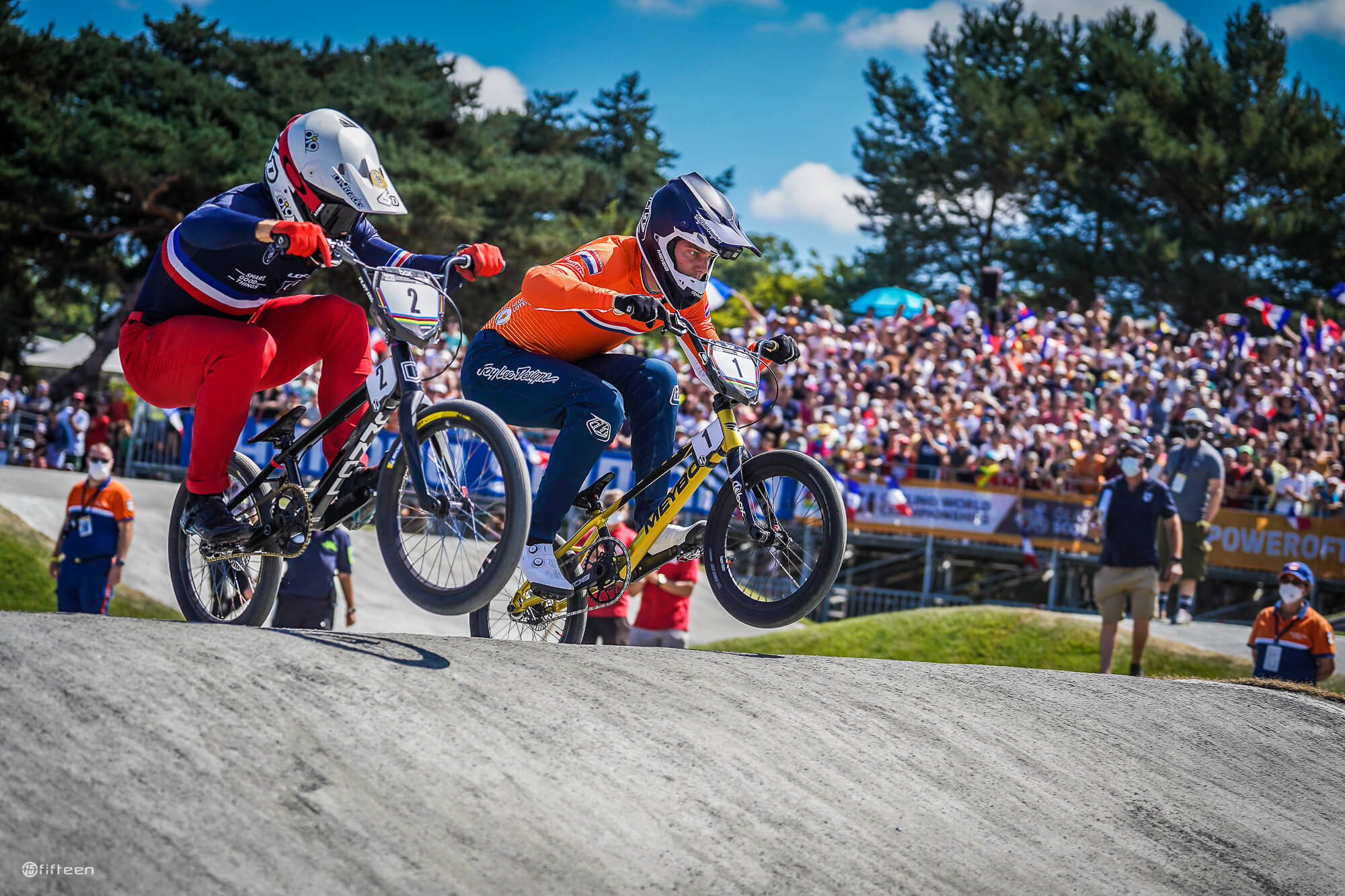 This doesn't even include the amazing riders who never won a 'major' title, but finished on World Cup podiums, World Championship podiums, and were top riders over the past decade like Anthony Dean, Tory Nyhaug, Renato Rezende, Jared Garcia, and UCI Pump Track World Champion Tommy Zula, to name a few.
With Niek and Simon both born in 1996, that means that the classes of 1990, 1993, 1994, 1995, 1997, 1998, 1999, 2000, 2001 have a combined ZERO major championships. The wall of 91/92 was too solid.
The wall was never broken through, unless your name is Niek or Simon. As in all sport, riders got older and retired. Some by choice, some due to unfortunate circumstance. The majority of the class has retired by now, but Sylvain Andre and Joris Daudet, who both won 'major' championships in 2022, are north of 30 years old, and are still doing their best to hold the wall. Corben Sharrah is still out there as well, and has not let an American born after 1992 don the stars and stripes sleeve just quite yet.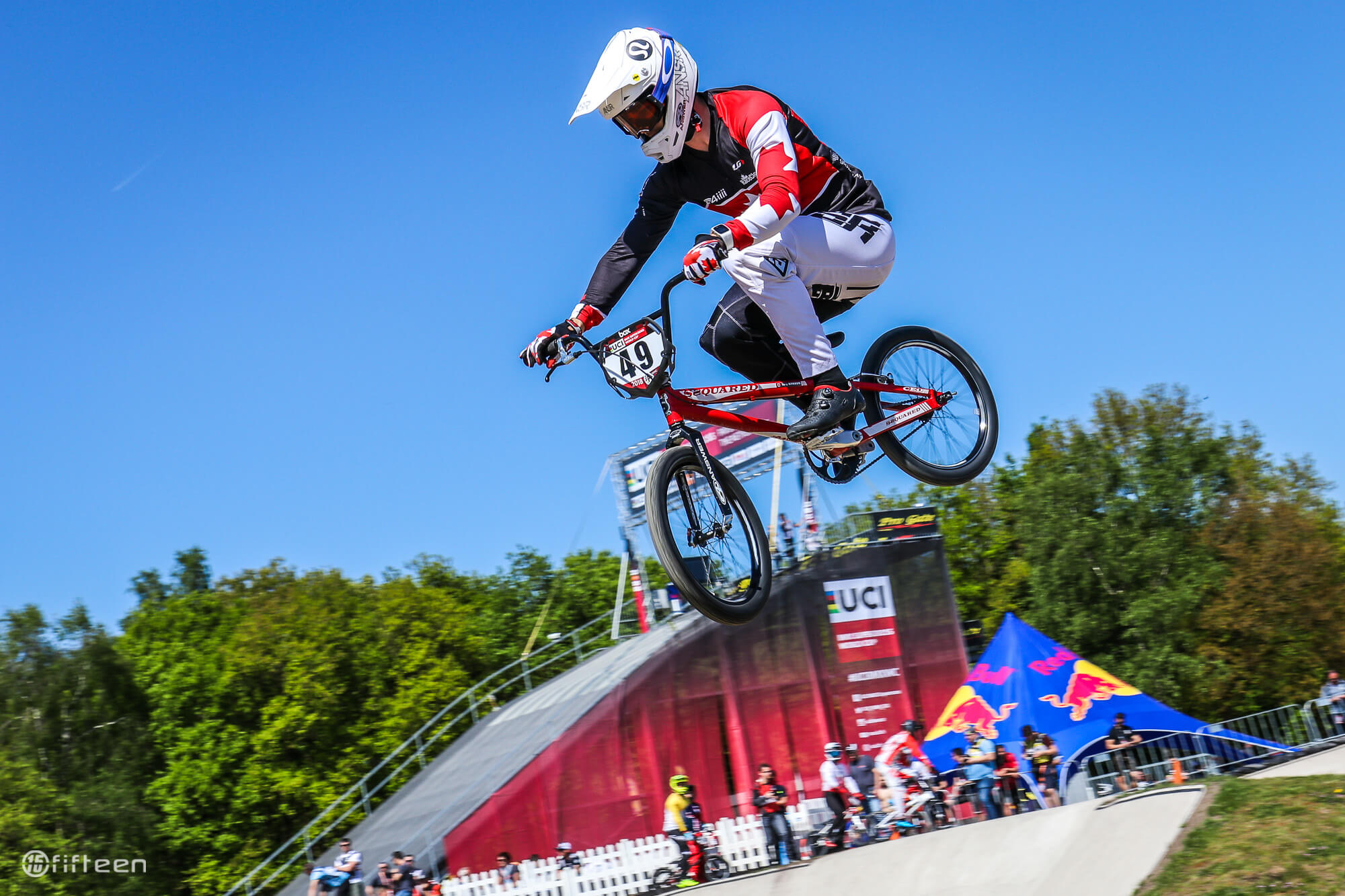 Why was the class of 1992 so successful? I have three theories …
1: Sheer, dumb luck. The riders who had natural talent and ability found the sport, had an opportunity to pursue it, and it led to the greatness.
2: The depth of the class forced every rider to step up and push from a young age. When you are forced to compete against other great riders, you have no choice but to improve your skills, work harder, and get better if you want to compete. Iron sharpening iron.
a: Anthony Dean and Sam Willoughby grew up battling in Australia and I am sure there were other good riders as well, forcing them to continue to improve if they wanted to compete.
b: I can speak to the competition level in the U.S. I wholeheartedly believe that growing up competing against Corben and Tory (among others) forced us all to get better. I don't believe I would have been the rider I was without their help.
3: They got serious at the right time and developed their skills the right way. This is the most complex theory of them all. The riders in the 91/92 class found out BMX was going to be in the Olympics in 2005 at 12 and 13 years old. We watched the Olympic debut in Beijing in 2008 at 16 and 17 years old. Growing up we rode because we loved it. We rode dirt jumps, skateparks, and rode for the love of it. If we worked hard, if was because we wanted to win the next race. We found out that the opportunity to go to the Olympics was there at a time when we were physically able to start getting serious and we had developed the base of our skill. This also helped avoid burnout in the long run.
Which one do I think it is? I believe it is a combination of all three. The perfect storm!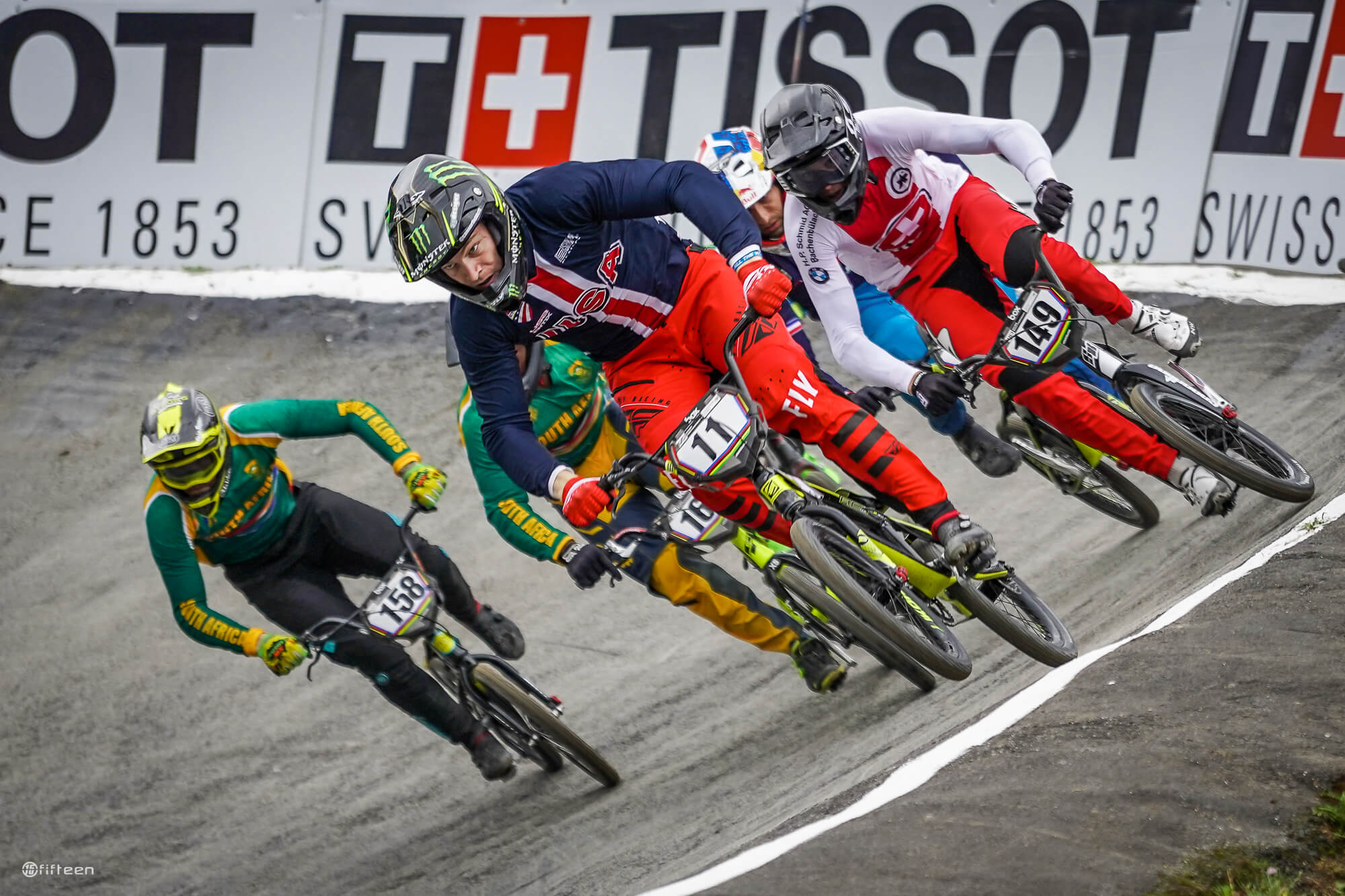 There may never be a class like this again. A truly generational shift that changed the game in so many ways, building a barrier that few were able to get through. Look at any Olympic, World Cup, or World Championship final between 2010-2021 and you will see at least half of the spots in the gate occupied by the class of 1991/1992. Look at any podium from the past decade and it will likely be a couple 91/92 riders and some combination of Maris, Liam, Niek, Simon, Carlos, Graf, and Nic Long. Of the top 10 all time in World Cup finals participation, 7 are from the class of 91/92 alongside Niek, Maris, and Graf.
As for the women? Mariana Pajon and Alise Post were born in 1991. That represents about a million wins. Maybe there really was something in the water that year …