Charly Gaillard | 
Rider Profile
November 2017

Name:  Charly Gaillard
Plate Number: 34
Race Class: Masters
Home Town: Vesoul – in the middle of nowhere lol.
How many years have you been racing? About 20 years.
Any BMX idols growing up? Mario Soto, Brian Foster, Mike Day and for sure Maris Strombergs!
Favourite place to ride / train? Echichens in Switzerland with my Swiss buddies.
Favourite track you have raced? Medellin 2016 world champs and Canéjan, south west of France.
Supercross or 'traditional' track? My balls would say Traditional tracks lol but I like 8m speed.
Lights or beeps? Lights
Training or racing? I'd say training for racing 😉
Favourite riders race against? Robba VD Kolk, he is a tough competitor, if you're next to him you've got to drop the horsepower!
Favourite event you've raced so far? Worlds in Colombia, the crowd was just crazy!
How did the 2017 season go for you? Ups and downs…
TITLES: North East France Champion 17/29 – France 30+ 20" – Europe 30-39 Cruiser
5 wins in French Cup (2nd overall)
Every other races ended up with a crash in semis or mains (France cruiser – Europe 20" – World both classes…)
Overall I was lost with myself, too many changes, too much questions, too many doubts… I am sure 2018 will be way better!
What are you plans / goals / hopes for the 2018 season? My first goal in 2018 is having fun racing! Big events will be part of the plan if things go well for me, results will come along the way 😉  
Long term BMX goals? To bring something to the sport of BMX, at least in my area or country, and be remembered for that! I want to give my support to the kids i train, with what I've never had at their ages: someone telling them that they are allowed to dream crazy and if they work hard enough they will make it!  I'd like to build a place where you can dirt jump, race, and lift weights! For people who want to have fun!
What one thing would you do to improve the sport? Get people involved to understand that BMX riders also need money to live…
What do you do when you're not riding BMX? I like lifting weights, drawing, and learning more about human body.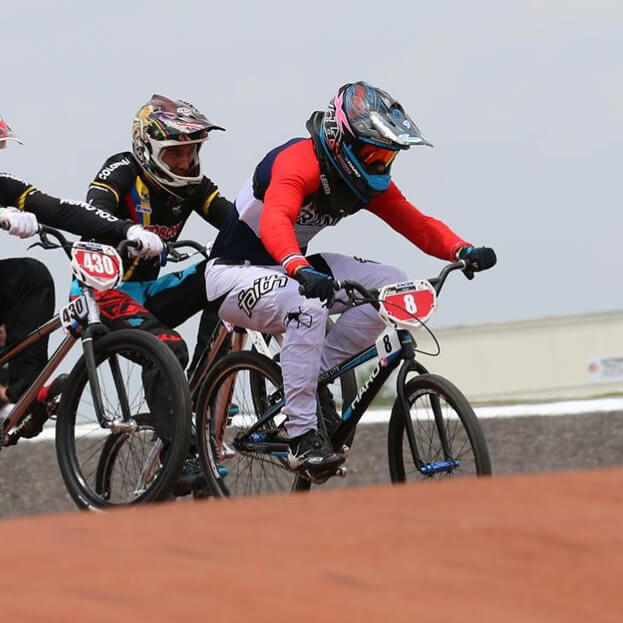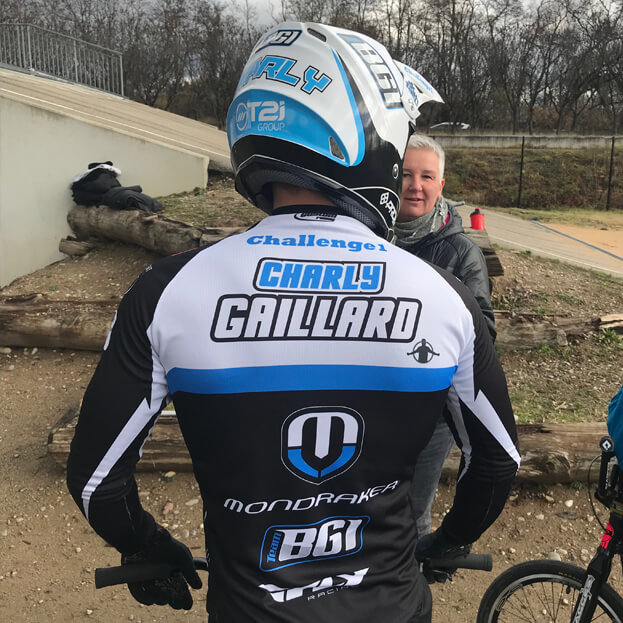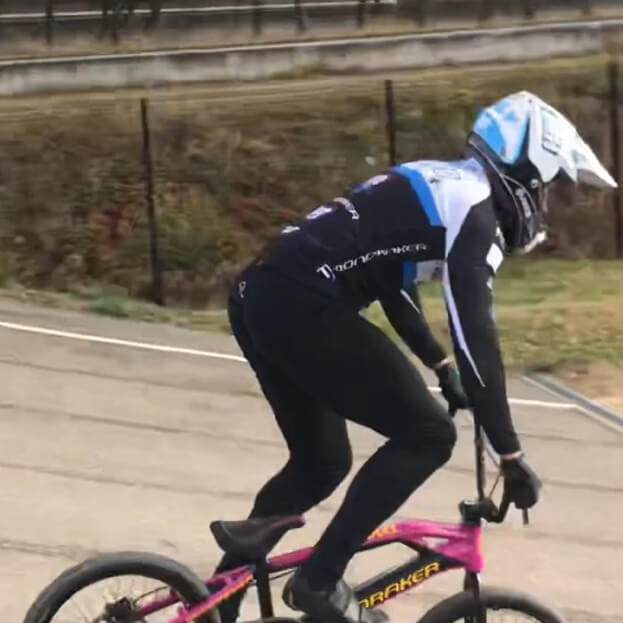 BIKE CHECK:
Frame: Mondraker Duel XXL
Forks: Pride Step Up
Bars: Renthal moto bar 7.5″
Grips: ODI Aaron Gwin
Stem: Thomson
Headset: OnOff Saturne
Seat: Stay Strong
Seat Clamp: OnOff
Cranks: Shimano Saint 175mm
BIKE CHECK:
Sprocket: Rennen 50/18
Bottom Bracket: Shimano Saint
Pedals: Shimano Dura Ace
Brake Caliper: Shimano Disc 425
Brake Leaver: Shimano Disc 425
Front Hub: Pride Rival 
Rear Hub: Pride Rival Disc 
Rims: Alienation Deviant
Tyres: Maxxis DTH 1.75″ rear / 1.95″ front
Plate: Box Phase 1
BIKE CHECK:
Frame: Mondraker Duel XXL
Forks: Pride Step Up
Bars: Renthal moto bar 7.5″
Grips: ODI Aaron Gwin
Stem: Thomson
Headset: OnOff Saturne
Seat: Stay Strong
Seat Clamp: OnOff
Cranks: Shimano Saint 175mm
Sprocket: Rennen 50/18
Bottom Bracket: Shimano Saint
Pedals: Shimano Dura Ace
Brake Caliper: Shimano Disc 425
Brake Leaver: Shimano Disc 425
Front Hub: Pride Rival 
Rear Hub: Pride Rival Disc 
Rims: Alienation Deviant
Tyres: Maxxis DTH 1.75″ rear / 1.95″ front
Plate: Box Phase 1