CXP Racing | Homemade BMX Parts
We get our hands on some product from the New Zealand based boutique brand …
CXP Racing | Homemade BMX Parts
We get our hands on some product from the New Zealand based boutique brand …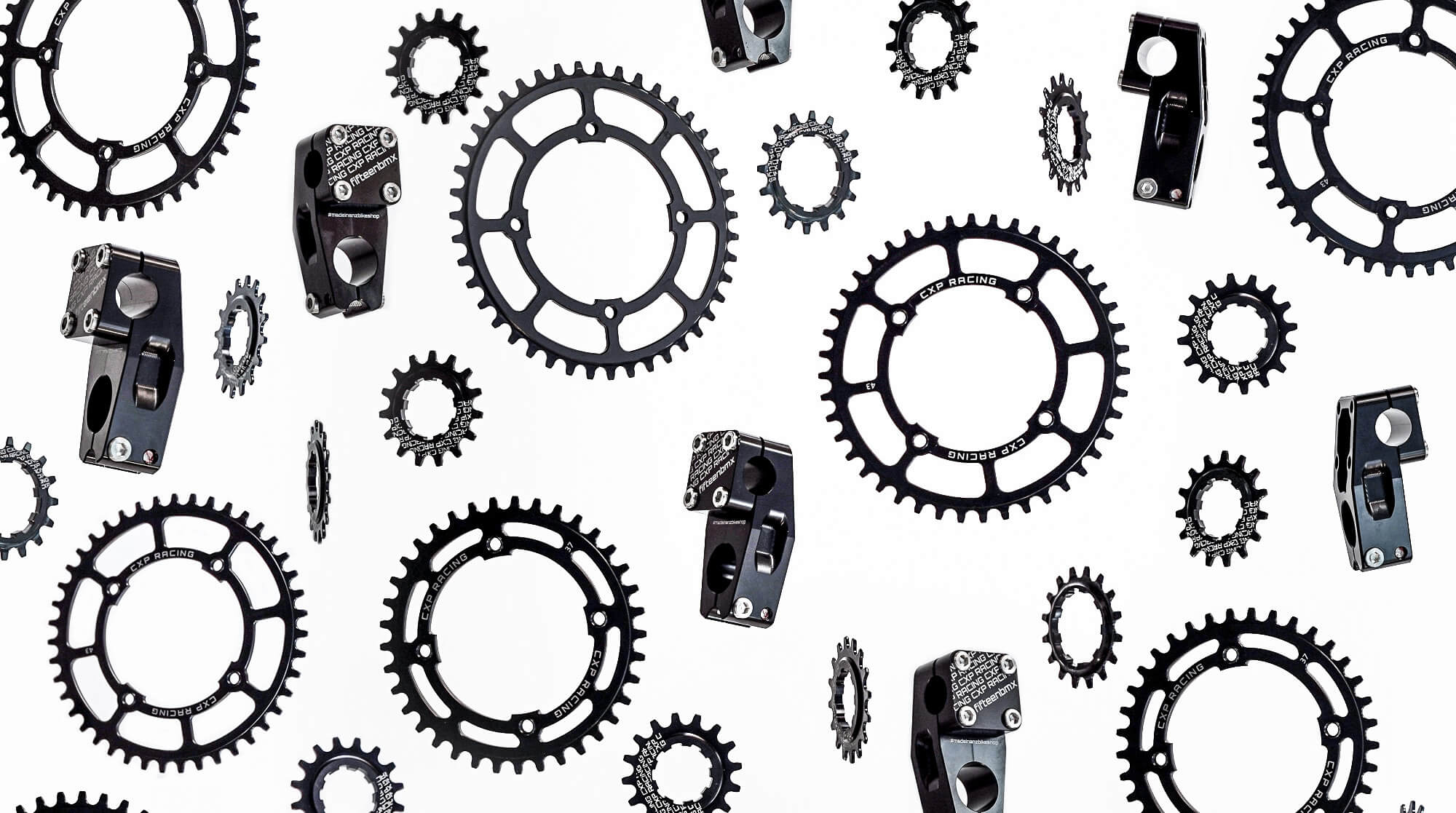 We met up with Bruno Pfister in the Zolder stands at the BMX World Championships this summer where he handed over a bag of CXP Racing products for us to try. He had contacted us a few weeks prior to Worlds and asked if we'd be interested in a taking a look at some of his products. Of course, we replied, we're always interested!
Bruno is the designer, machinist and owner at the New Zealand based boutique brand. The bag we received in Belgium contained a couple of chainrings and matching bolts, some rear sprockets and a stem which obviously became instantly appealing to us as it had Fifteen BMX laser etched into it. Back in the hotel we examined the bag of parts, all of which are beautifully made and finished … and then we got to wonder … who is Bruno Pfister and why is he making BMX parts in the back of his Bike Shop? Oh yea, Bruno also owns and operates Cyclexpress in Auckland …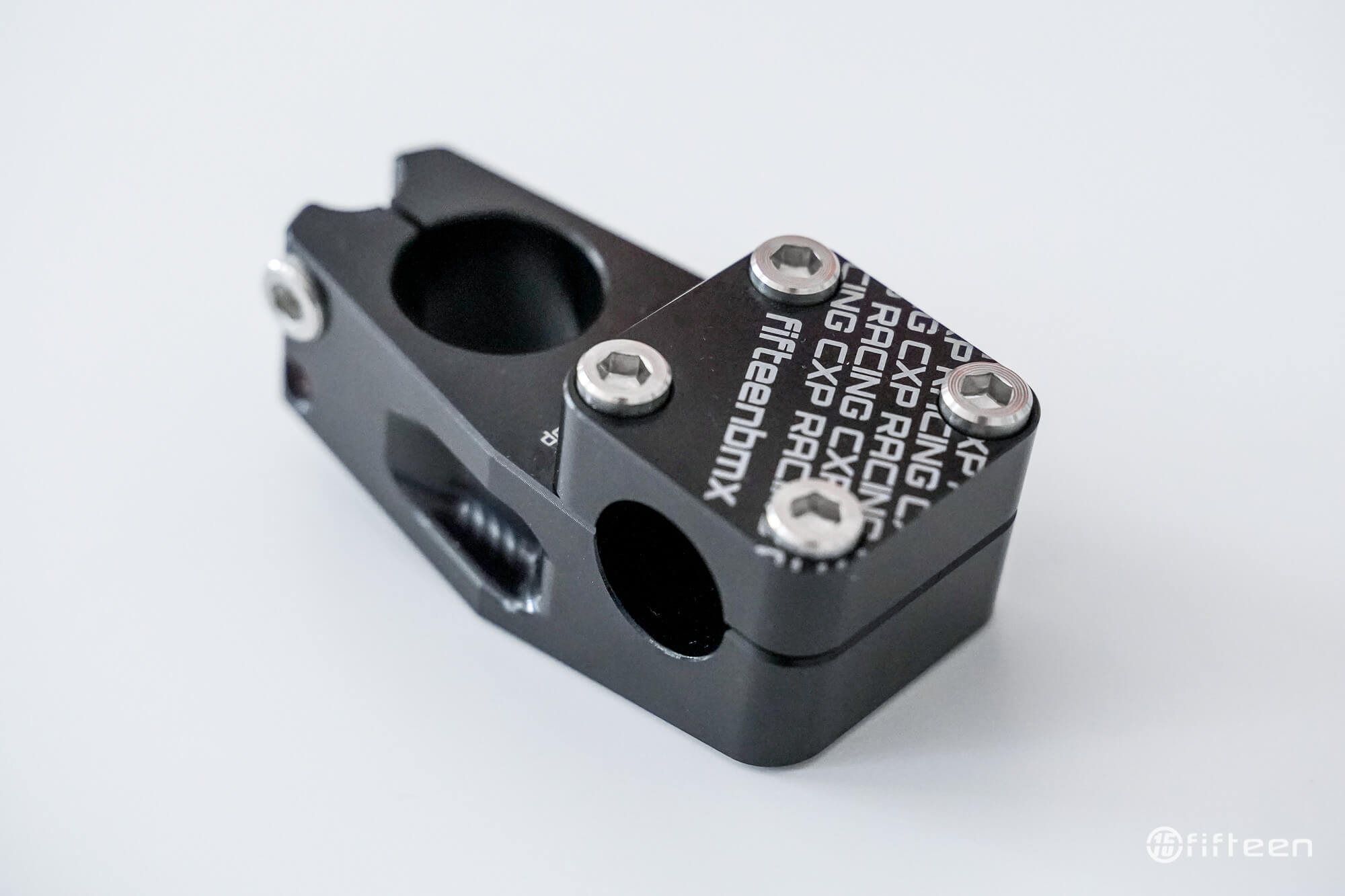 Bruno found BMX by accident growing up in Switzerland, literally by accident, a Motocross accident! 'The nurse in the hospital thought she bought me a Motocross magazine, but it was a German BMX mag, a few views in hospital and I was hooked'. He soon got his first BMX and like us all, instantly wanted to upgrade it, 'I could not afford a Hutch stem so I made one for myself, that was in 1984 … At the time I was a toolmakers apprentice'. The first CXP product, although not technically branded one.
After racing all throughout Europe, Bruno hung up his BMX in the 90's after a shattered ankle. He would later return to the sport while living in Cape Town, South Africa, his wife's home country. Bruno was approached by a local bike shop owner and asked to help restart the Cape Town BMX Club … he was 'hooked again'.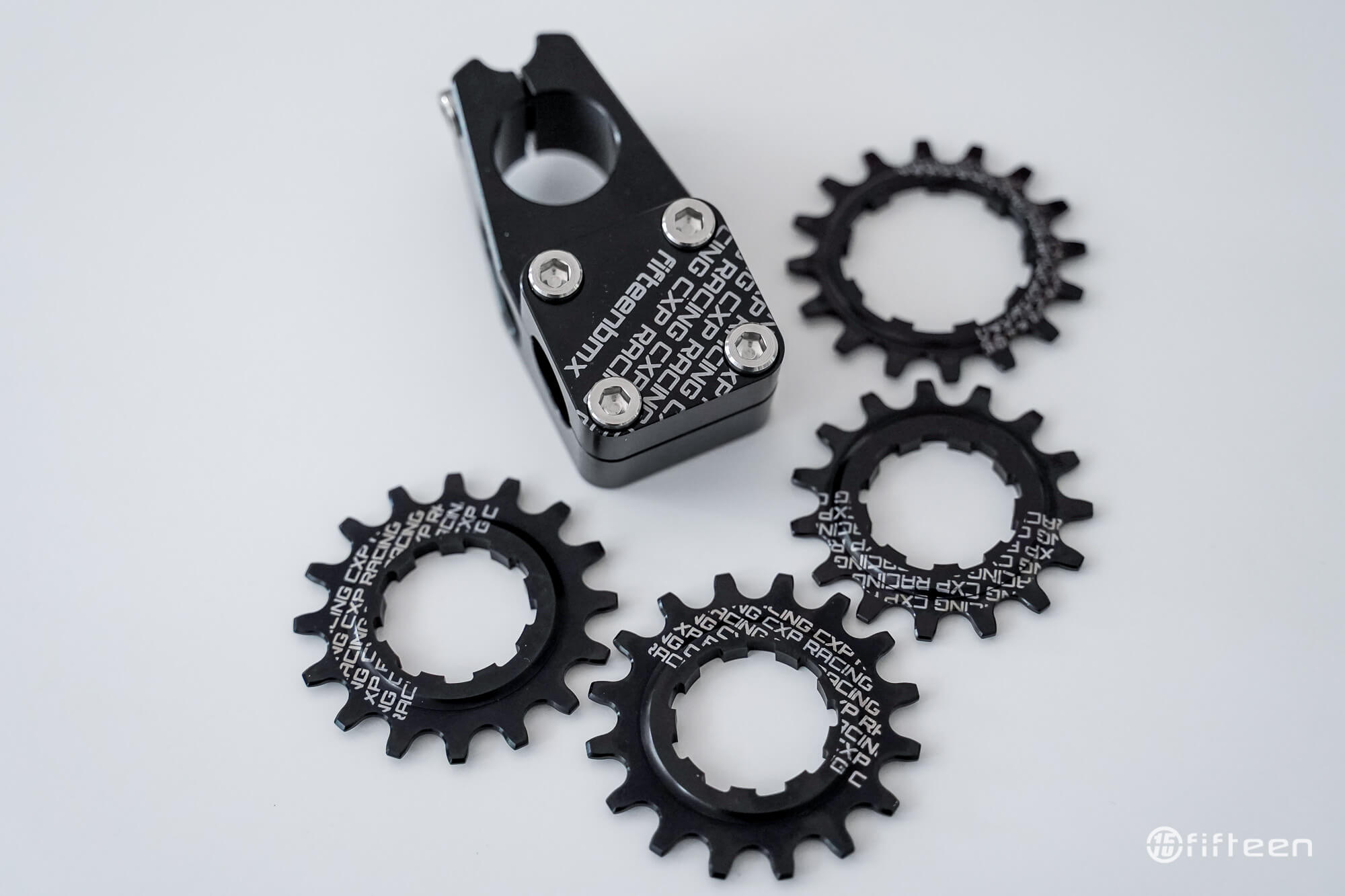 The couple picked up and moved again in 2000, this time to New Zealand where Bruno jumped on a cruiser for the 'old guy class'. Nothing unusual there, until he was having trouble finding chainrings and decided to manually mill his own! In 2001, Bruno unfortunately suffered a minor heart attack which focused his mind on chasing the things he loved … he opened a bike shop, Cyclexpress Howick. But the dream was to start his own BMX brand.  With his designs in hand, Bruno checked out the possibilities in China but wasn't convinced he was going to get the quality he was looking for without having someone on the ground checking parts.
In 2015, with a nudge from his wife, they invested in a HAAS CNC machine and started making CXP Racing products … 'I started making a few stems and little kids cranks, the cranks were a good seller and I still make them as short as 110mm to 155mm, but I still found that we never had the right chain ring in stock. So, I created the chainring I wanted! From 36 to 50 tooth. Made from German 7075 Aluminium. These chainrings are very high-end, designed with maximum strength to weight ratio in mind, the strength we get from an inner circle between the mounting bolts, the maximum strength on the connection is achieved with a 1mm thread boss interference, these are just a few design features'.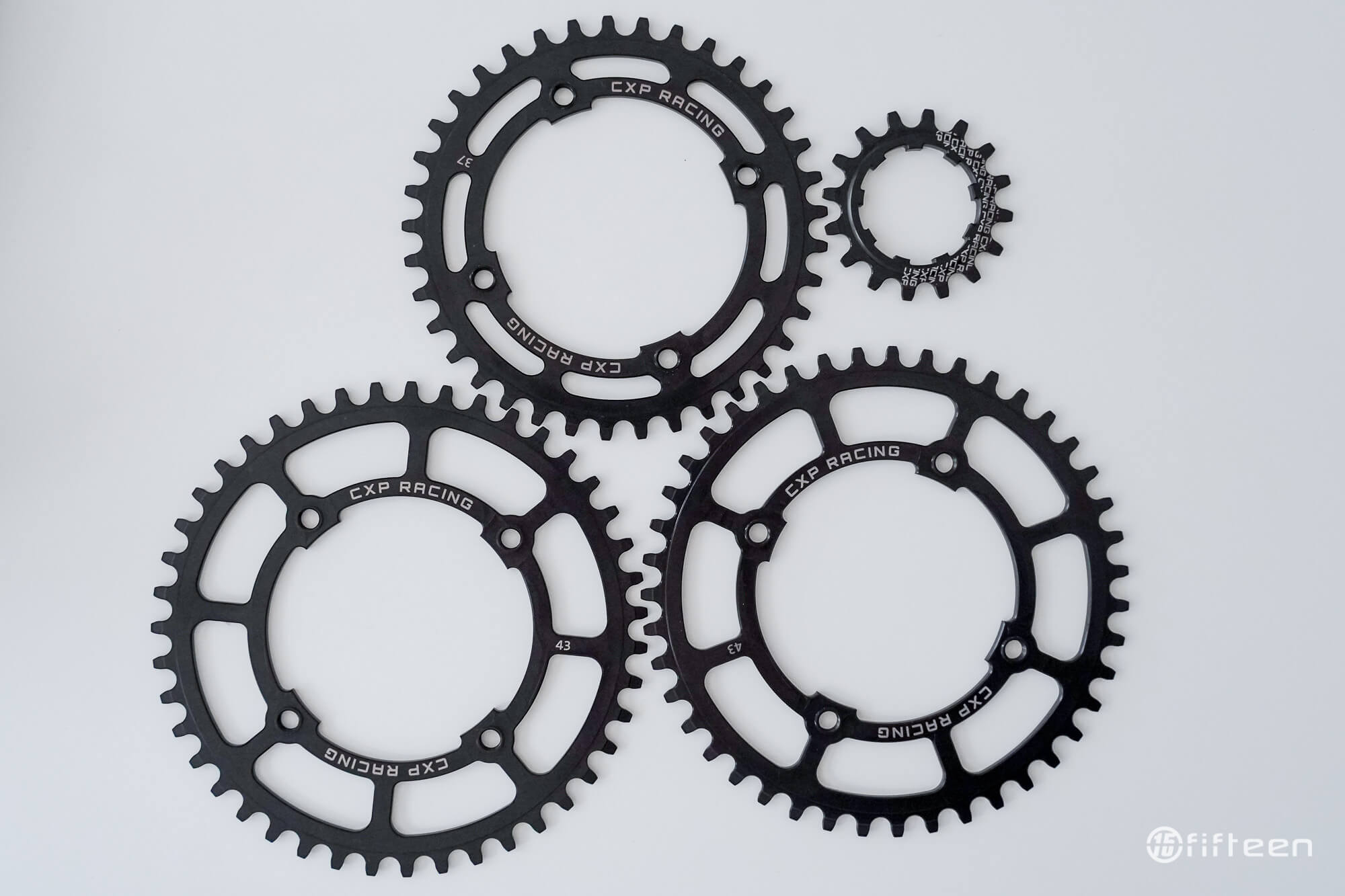 So, back to that bag we picked up in Zolder … after studying the parts a little more we installed them on some bikes. First up was the Pro Stem, machined from 6061 T6 aluminium, and is available from 43mm all the way up to 63mm. As you would expect, or hope, we found no issues here at all. Everything fit perfectly, like a glove in fact. CXP recommends that you fully tighten the rear two faceplate bolts and then tackle the front two. This leaves a very small gap between the top and bottom clamp in the front, maybe 1mm, giving a very slick appearance when compared to some other stems out there.  Riding with it delivered the same results, it just works. No moving bars (we did try), no issues, no drama, just a slick looking, rigid stem! CXP are open to custom laser etching, so you could have the world's only version of your particular stem … we love that.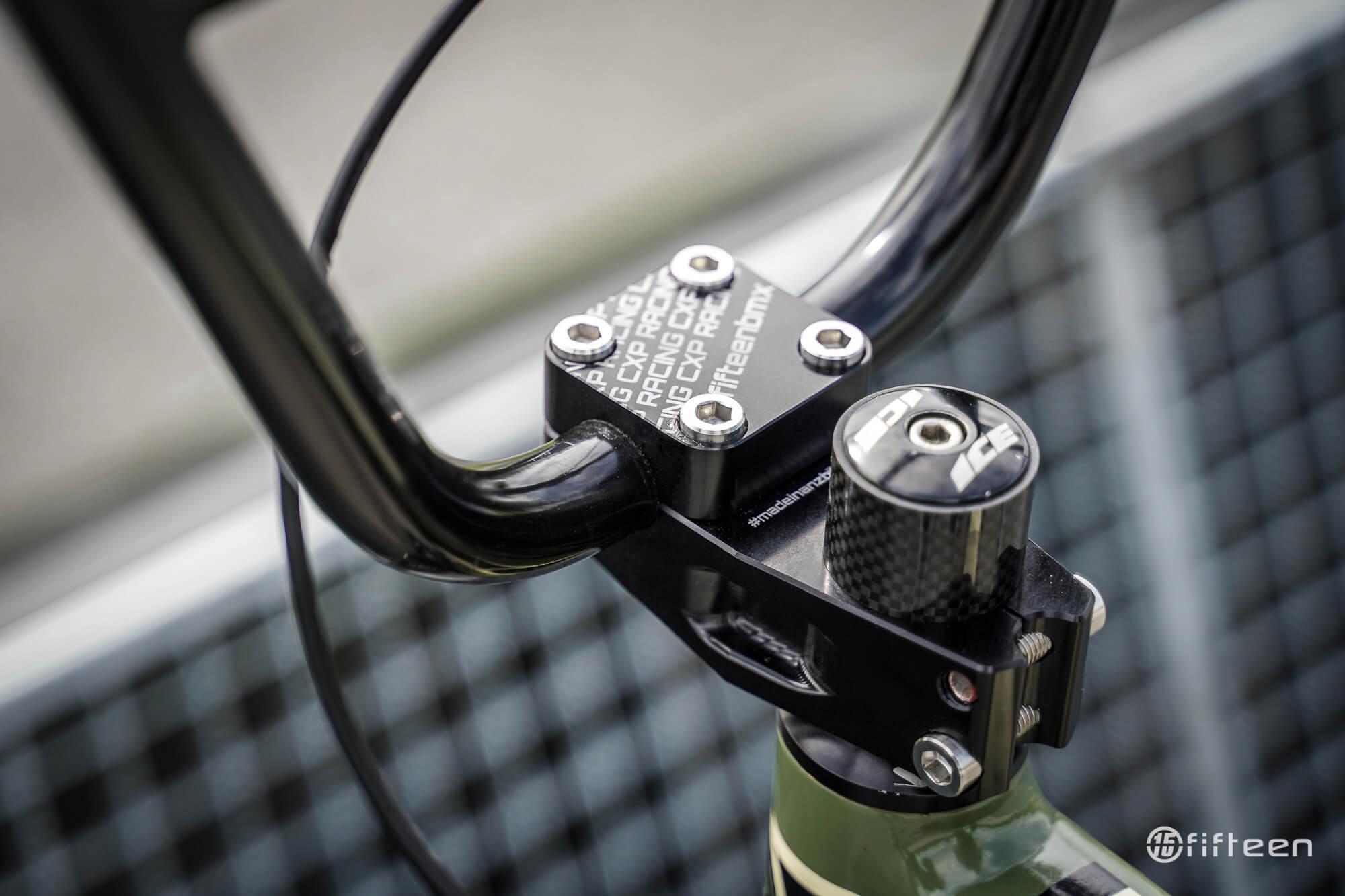 The 4 Bolt 'Pro Chainring' we tested is machined from 'German 7075 aircraft grade aluminium' and anodised black, although we have seen polished versions too. From a visual design perspective, the Chainring is similar, while at the same time different to others on the market … it will remind you of something you've seen before … sort of. It has a highly engineered feel to it, as does the stem in fact, rather than something designed to appeal to the fashion conscious … we quite like the simplicity. Our favourite feature of the Chainring is that no rear (female) bolts are required to fix it in place as the bolt holes are threaded … less is definitely more. The rear aluminium sprocket in the CXP gearing alliance is a beautifully simple design, emblazoned with the CPX Racing logo pattern, with 'offset' to allow for perfect chain alignment. On the bike … again, we had no issues at all … the cogs just work. If you get the matching CXP Chainring bolts it just ups the visual game.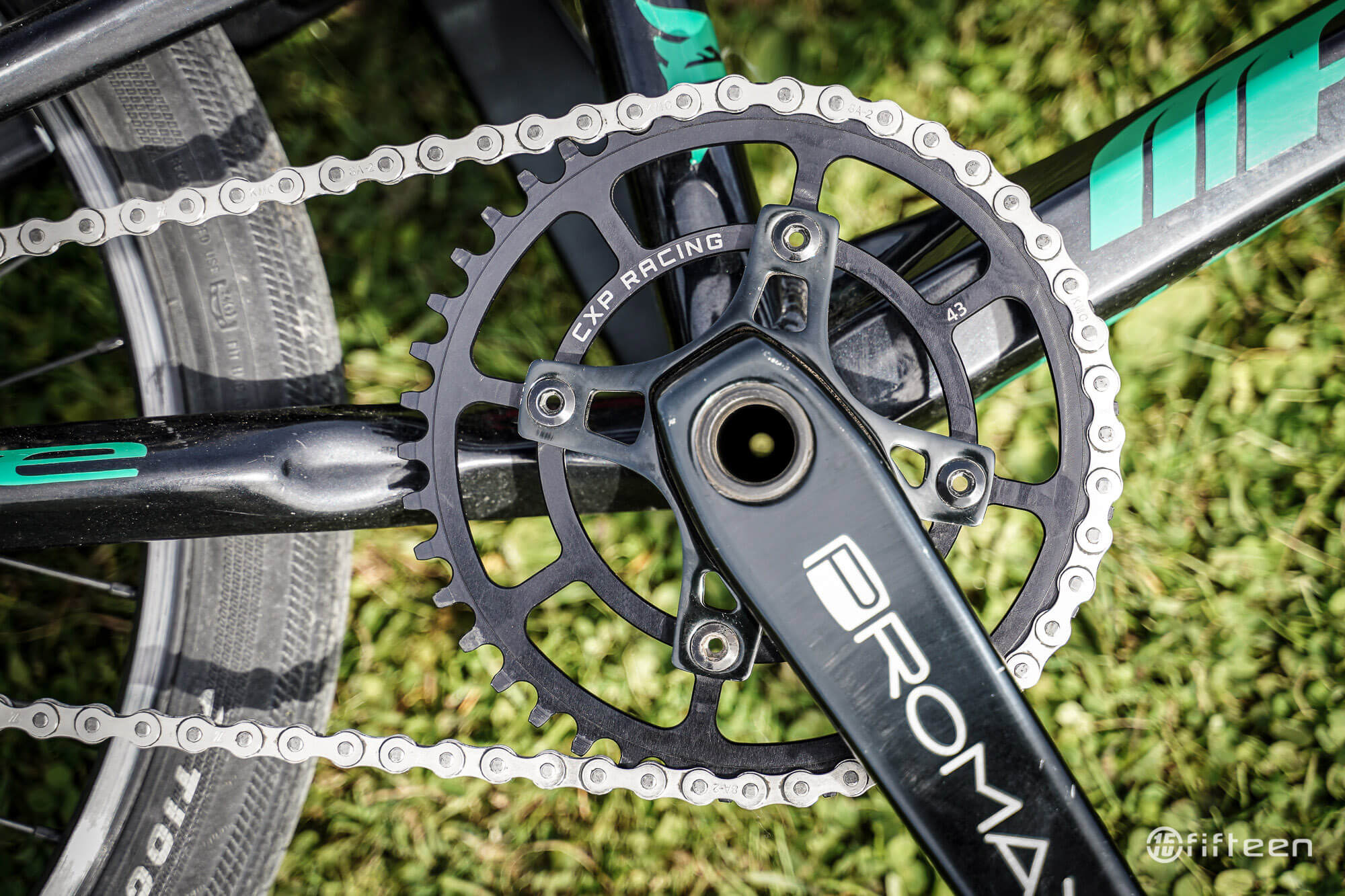 Coincidentally, while we where reviewing the CXP parts we had New Zealand elite rider, Michael Bias, staying with us who happens to run the chainrings. He told us that he'd been running them for a while and 'never had any problems' and that they were 'a solid and very reliable product'. We can't argue with that …
You'll also find the CXP gear on New Zealand's Rebecca Petch's bike among many others.
Even though CXP Racing will ship worldwide, it's about to get easier for us here in Europe to get our hands on some of their machined goodies. We've heard a European distributor is about to get on board after testing Bruno's chainrings themselves.  Whatever way you manage to acquire CXP parts we've no doubt you'll be happy with the new addition to your evolving race bike.
Find out more about CXP Racing on their WEBSITE or INSTAGRAM PAGE.