Deadfast Racing Phase One Carbon Pro Plate
Deadfast Racing Phase One Carbon Pro Plate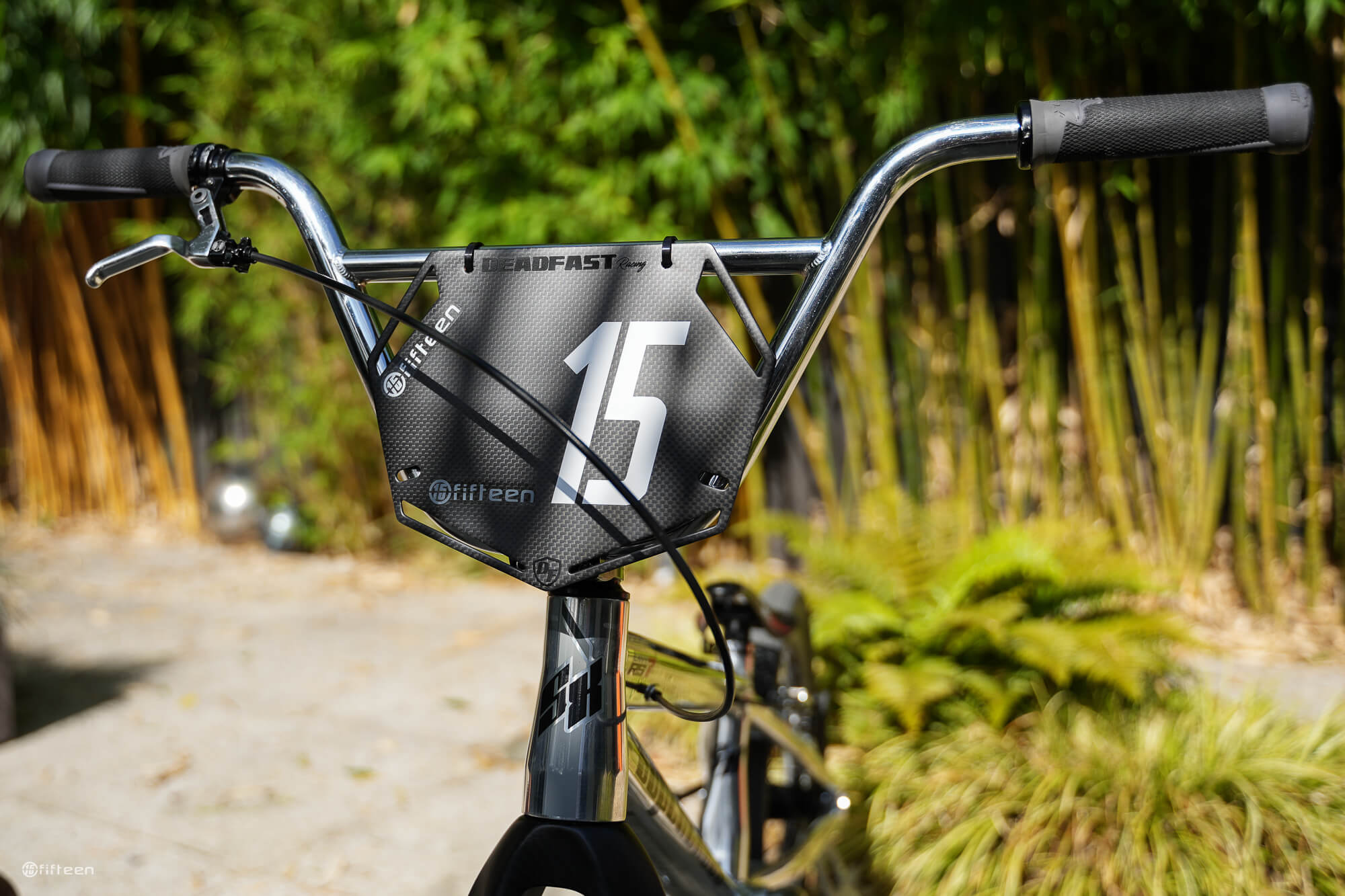 Out of all the things you can spend your (or your parents) hard earned cash on, a carbon number plate should be way down the list. It's expensive for a start, coming in at $95 AUD (€57 / $61 USD), which is a little more than double the cost of the most popular moulded plastic plate. Is it lighter, a little, but not by much. Is it cooler, well yea. MUCH cooler! Do you need another reason? This carbon number plate from Australian brand, Deadfast Racing, is the most unnecessary piece of equipment that you absolutely must have on your bike. The drool factor is off the charts. It looks slick AF, it feels like a high-end piece of kit in your hand … it just oozes quality. How have we got this far in BMX without a carbon number plate! We should also note, until we held this plate in our hands, we didn't fully comprehend how rigid and strong carbon actually is … it's very impressive.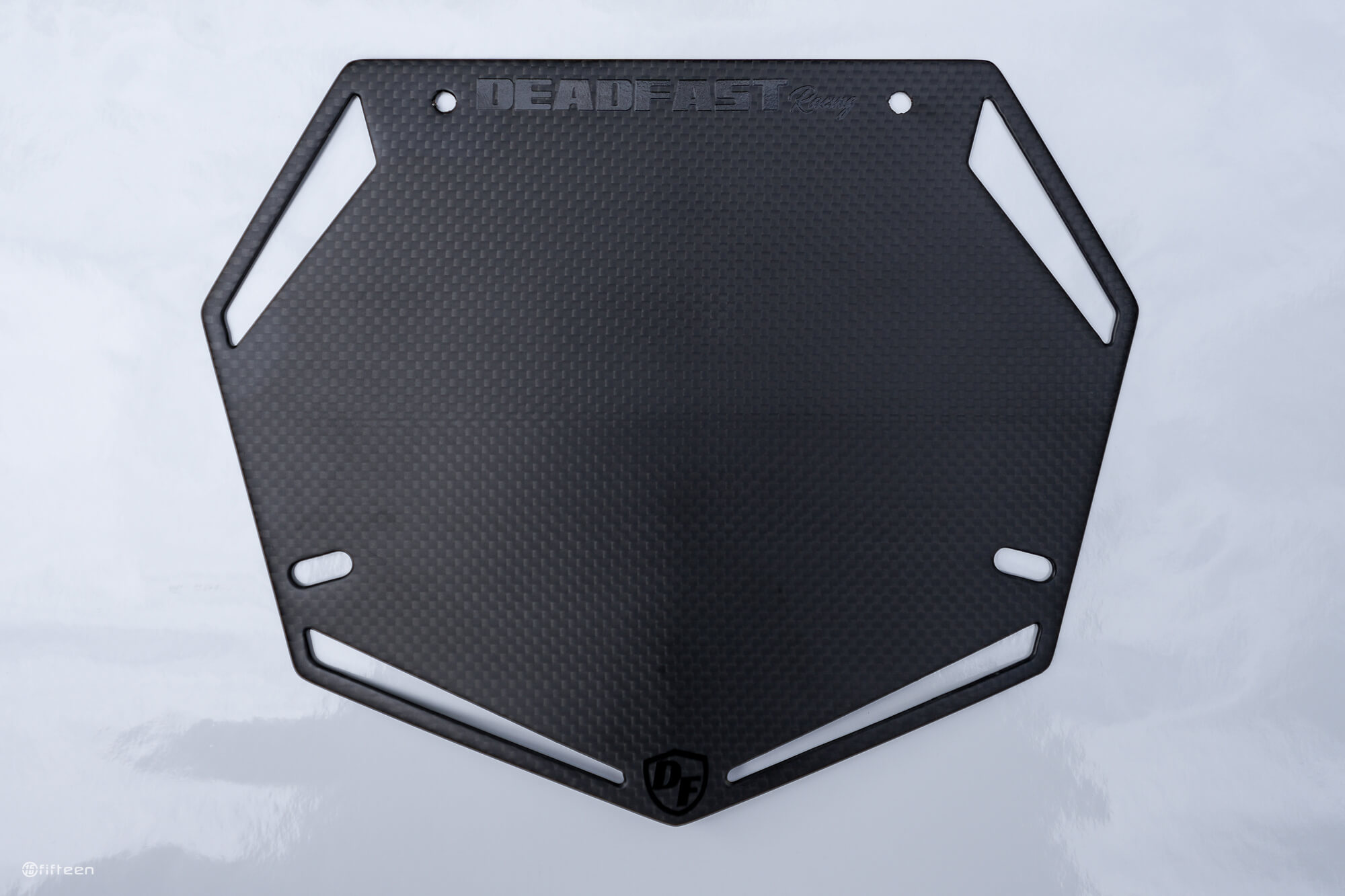 The Deadfast plate is not just stamped out of a carbon sheet, it's a pre-curved design, using a specific mould. We haven't tried the plate of a tonne of bars but the few we did try, fit like a glove.
The plate comes with 4 coloured labels included, yellow, white, blue and red, so you can customise it to your specific race class, but we'd be looking at ways to reduce the size of the labels, within the rules of course, so as not to cover up too much carbon. Also included with this version, is a length of self-adhesive foam that you can put between the plate and your bars, to negate any banging noise from the two parts while riding. You also get the four zip ties to attach the plate.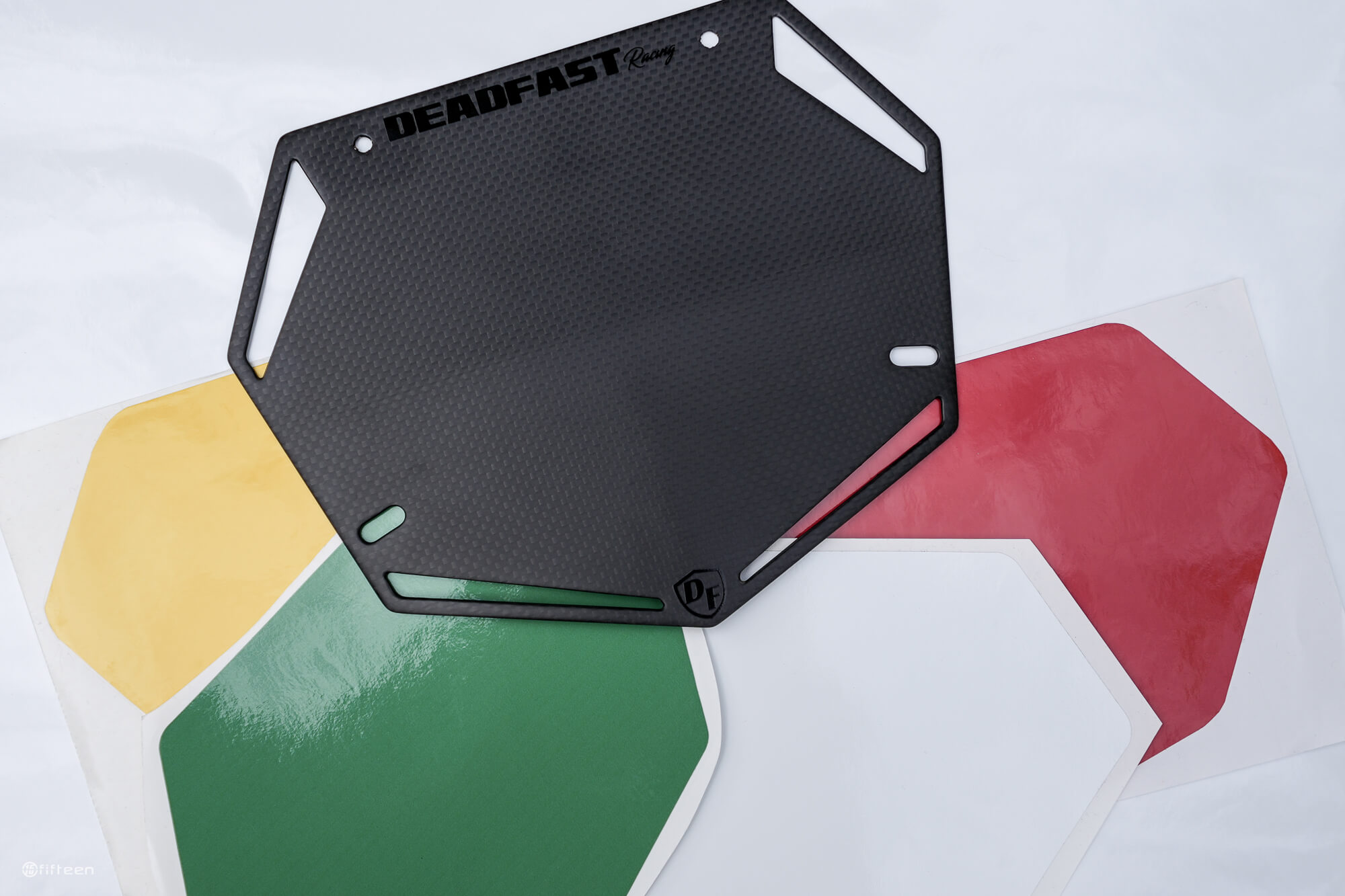 V2 of the carbon plate is currently in the works and will include a mini/cruiser plate as well as the pro size (180mm x 225mm). The V2 will also feature bigger attachment slots for Velcro, although we like the simplicity and honesty of the simple cable ties. You will also be able to customise the graphics via Deadfast when the V2 hits.