Deadfast Stryker Carbon Forks
September / October 2023
Photos Fifteen BMX
Deadfast Stryker Carbon Forks
September / October 2023
Photos Fifteen BMX
​
Realistically it was BMX forks that en masss adopted carbon as a material in our sport. In the beginning they, carbon forks, were plagued by failures and the inevitable uptake resistance, but now, in 2023, we're at the point that the designs, engineering and a more in-depth knowledge of the material have made carbon ubiquitous, especially in forks. So, before we even got our hands on the Deadfast Stryker Carbon Forks, we expected them to be rock solid. And when they arrived at Fifteen HQ, they were exactly that. Well designed, extremely rigid, light … and they look bad ass!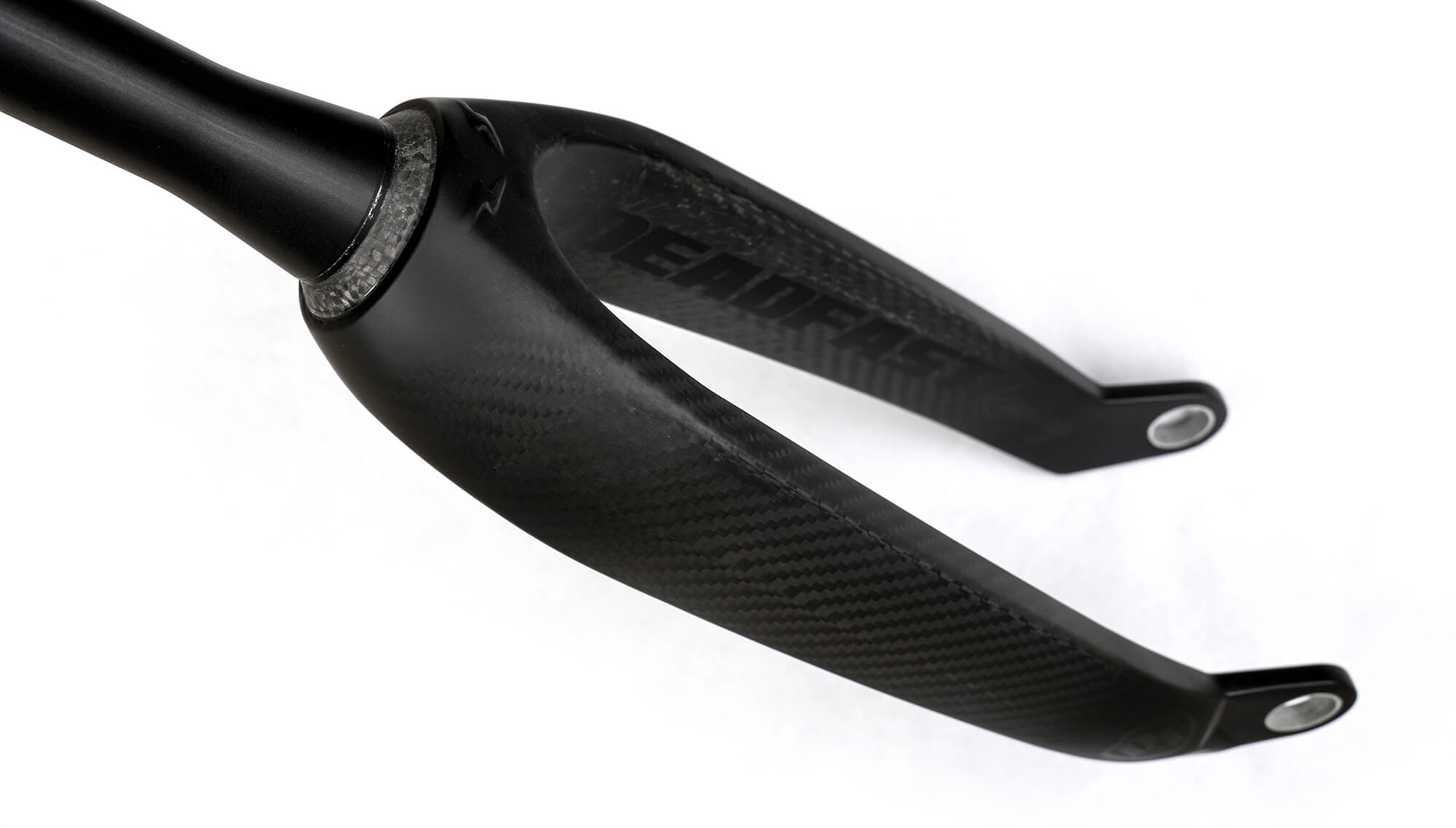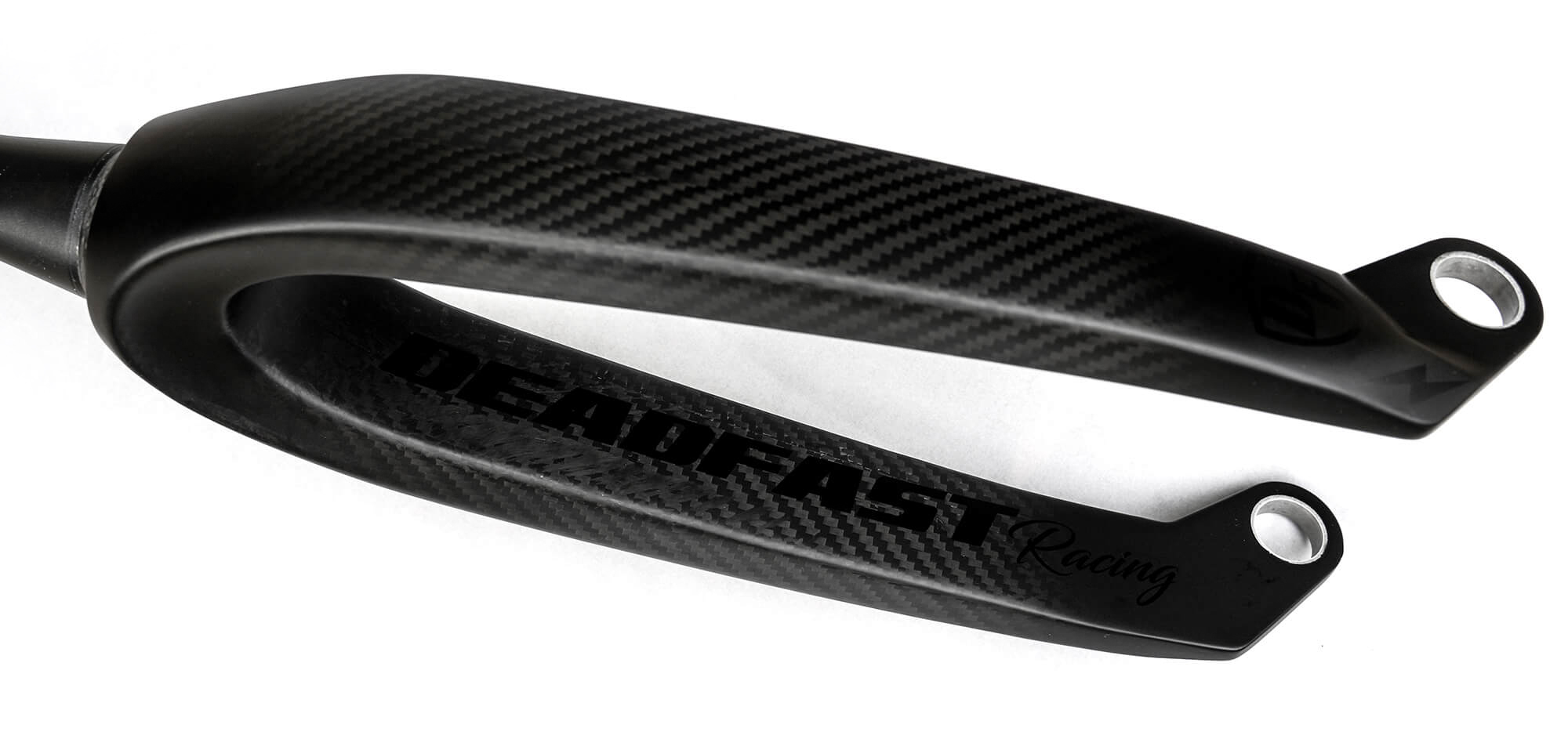 Visually, Deadfast have kept the look on brand, going with the dark, stealthy look. The forks are beefy with some subtlety integrated curves. We love the exposed carbon with faded black paint down at the dropouts. Logos are understated with only a small 'DF' on the outside, and a 'Deadfast racing' on the inside face … both relying on the subtle contrast of black on black. We love the look. There are two small, embossed, lightning bolts at the top of the forks, which is a nice touch, although they do every so slightly distract from the clean lines. They are very tactile though, so expect lots of people to come rub the lightning!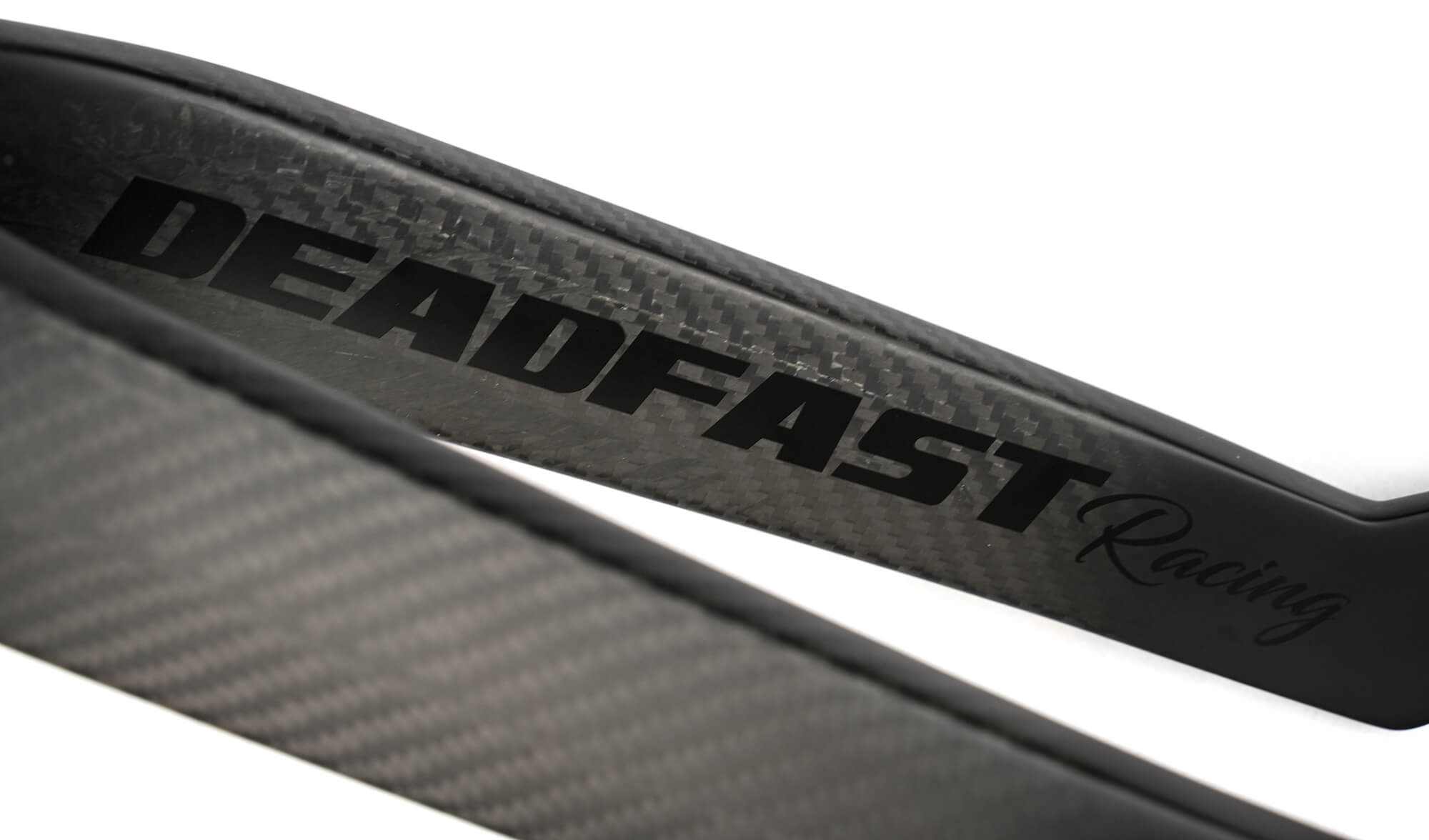 Feature wise the forks have 20mm dropouts but come with 10mm adapters. The steer tube is the now standard, tapered 1 1/8" to 1 1/2" variety. You have a choice of either an alloy steer tube, like our set, or a carbon one.  We'd always go for the full carbon fork, but Deadfast told us that during their research they 'noticed some damaged carbon steerer tubes due to some stem clamping systems and wanted a more user proof product to back up the high-performance full carbon version'. The alloy steer tube version of the forks weighs in at 540 grams, while the full carbon fork comes in at 460 grams. Luckily you have options here.
We're not sure if other bands do this, but we love the built-in 45° bearing race. It worked perfectly during installation. Why isn't this more widely embraced? Are we missing something?
Our set also came with some genuine Australian Vegemite, we highly recommend you never try it haha.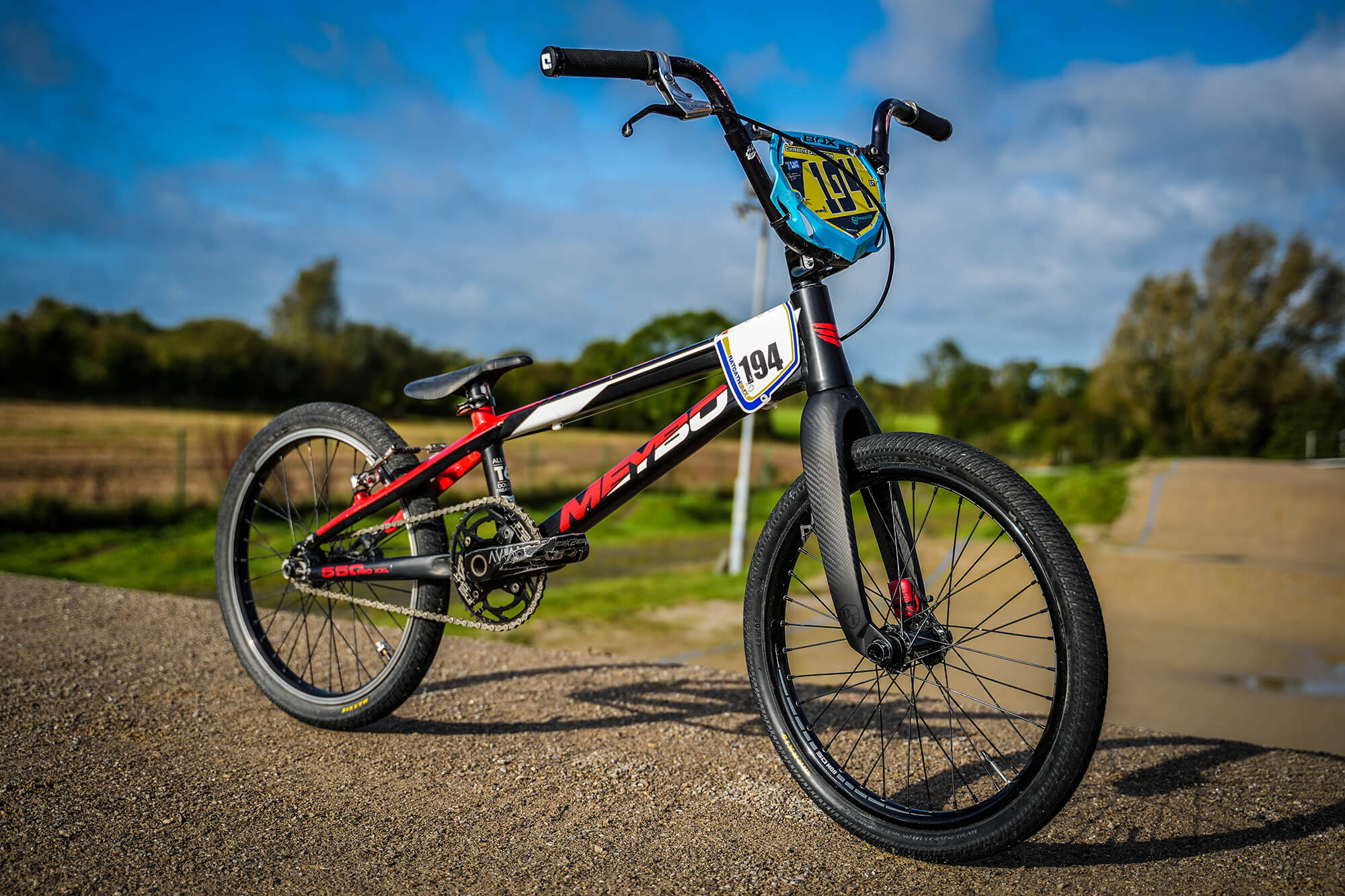 As we're sure you know by now, there are different varieties of carbon available, Deadfast are opting for a combination of T700 and T800 High Modulus Carbon Fiber in their design with integrated 6061 T6 Alloy reinforced dropouts. The included top cap is machined from 7075-T6 Alloy. All top draw stuff!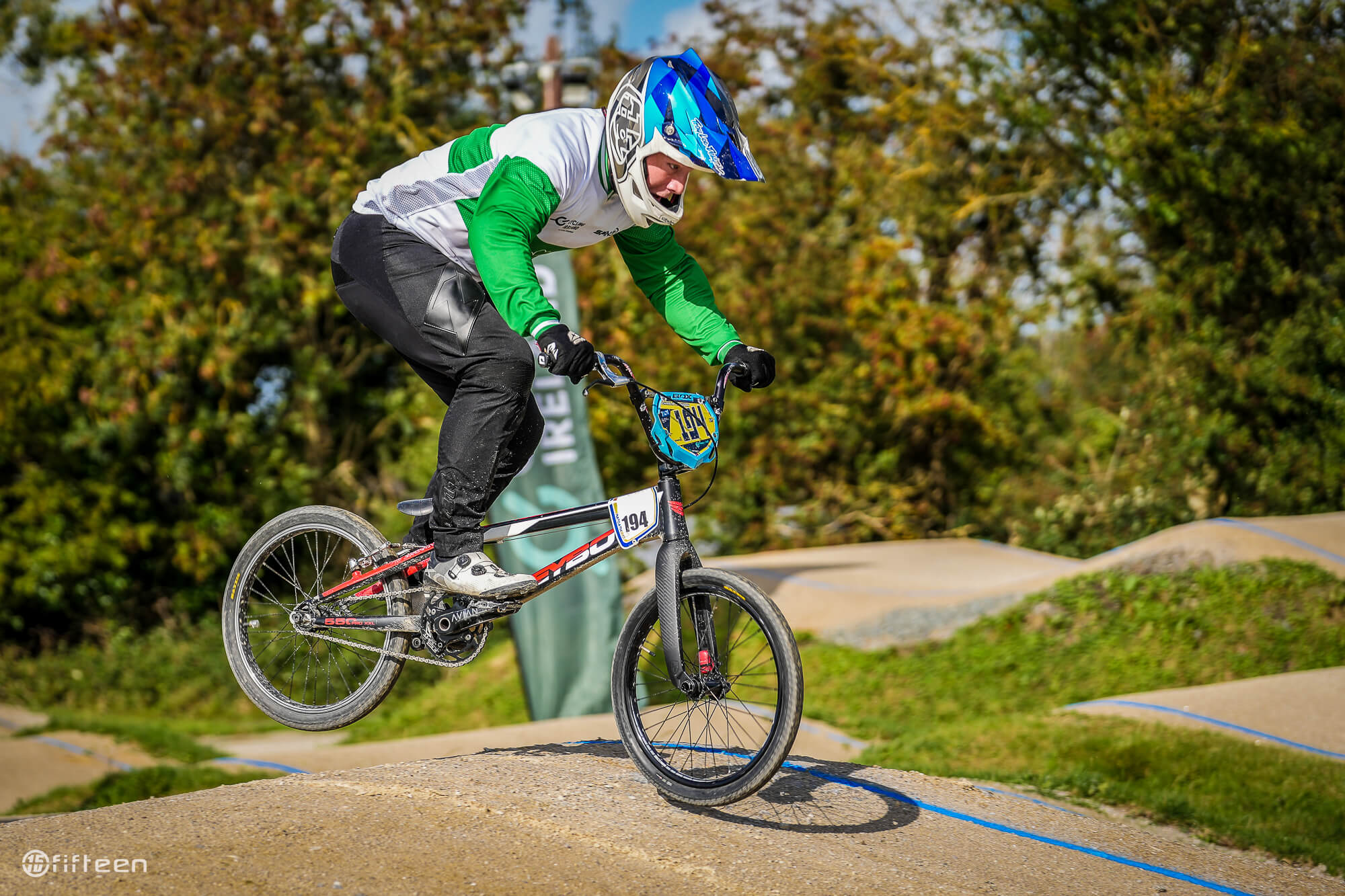 When it came to testing the forks on the track, we enlisted Jr. Elite rider, Charlie Jackson. He encountered zero issues when swapping out his previous setup for the Deadfast Stryker Carbon Forks and like us, was also impressed with the look and feel of them, including the convenience of the integrated bearing race.
Charlie was particularly impressed with the feel of the bike the track, noting the extra stiffness and responsiveness from the front end. This was especially noticeable on the gate when compared to his previous carbon forks. When pressed on what didn't like about the Deadfast forks, there was nothing of significance that came to light … 'nothing really, they feel solid, … and fast!'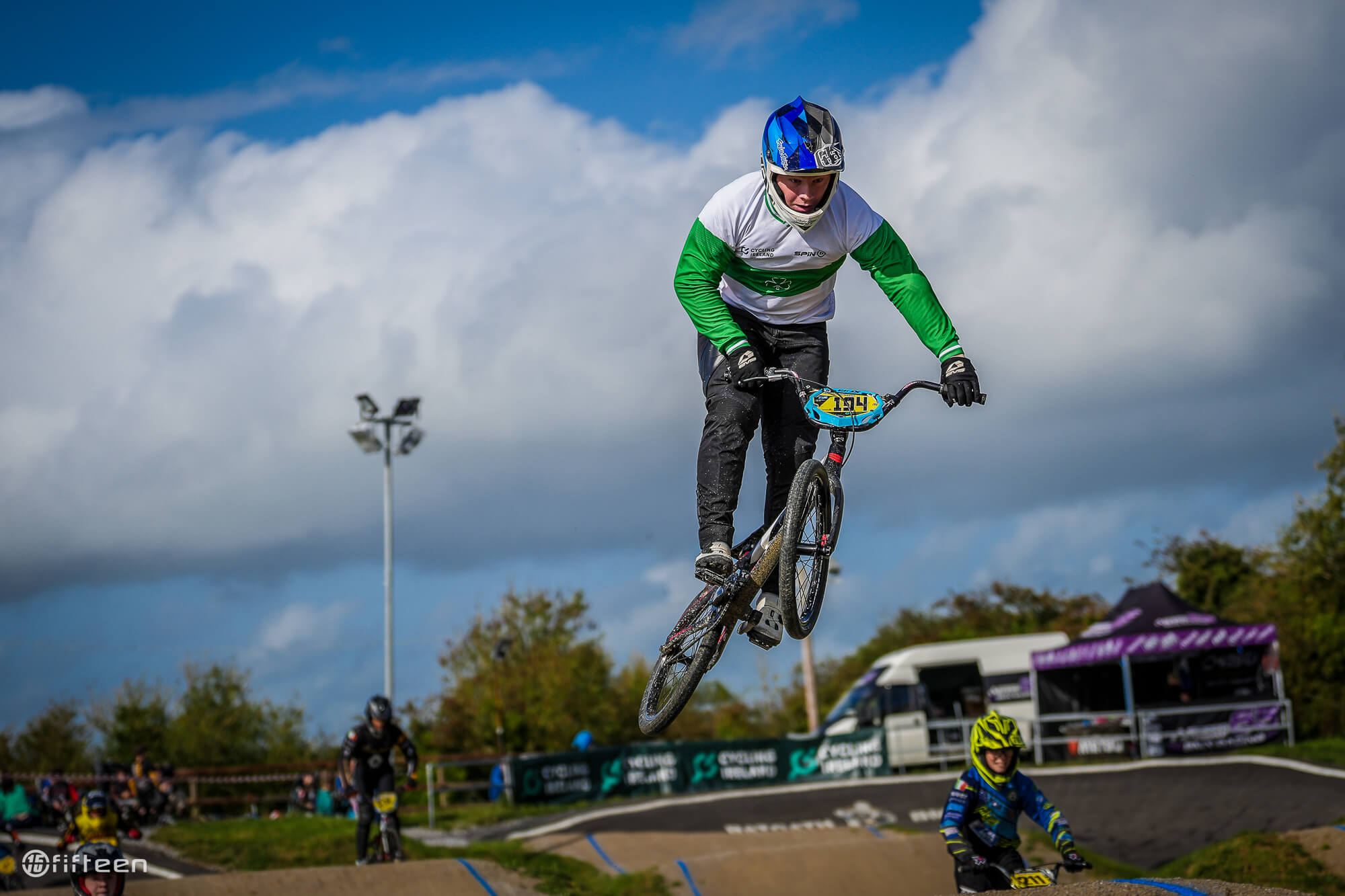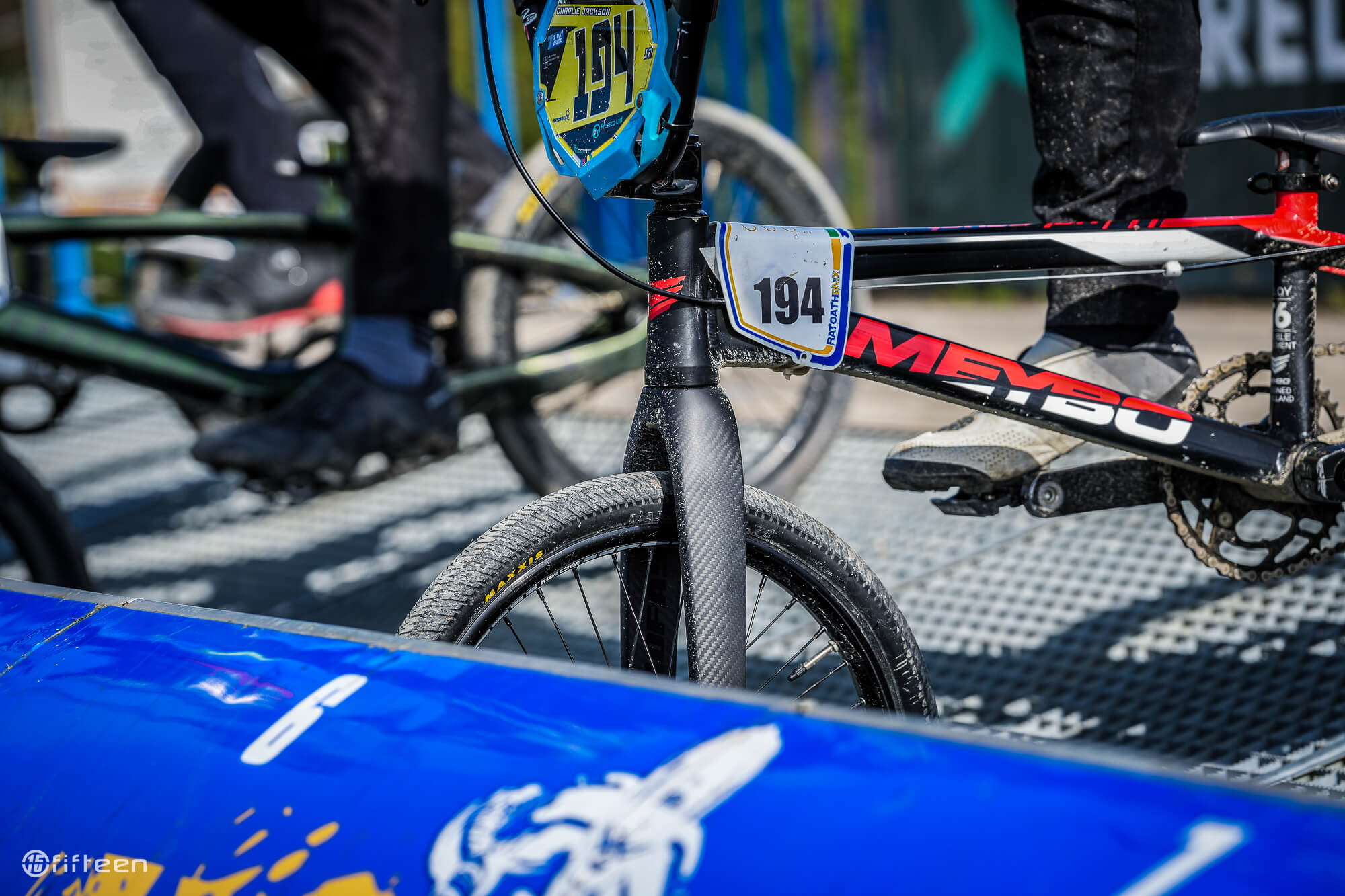 Just to fully test the forks, Charlie kindly recreated a significant crash resulting in a trip to A & E for some x-rays on his hand (he'll be good in a week) … the forks were fine, not a scratch!
There are a lot of carbon fork options out there, and they are not all created equal. If you are looking to upgrade what you have or are just now considering the move to carbon, we think you should add the Deadfast Strykers to your short list. Save weight, add some stiffness, extract more responsiveness from your front end … and like we said previously … the look bad ass!
Find out all the detailed specs over on the Deadfast Racing site HERE.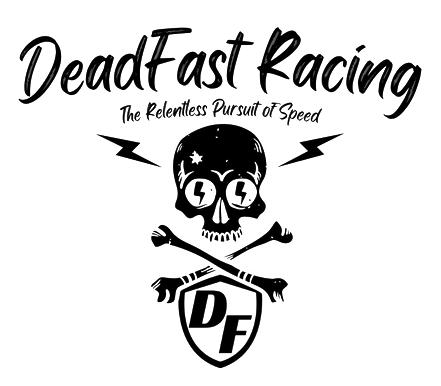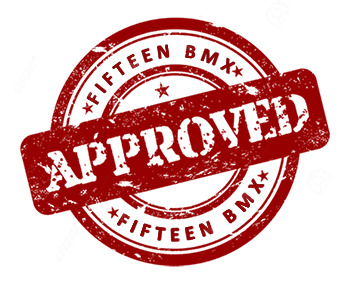 If you have BMX product and you're interested in a 'Fifteen BMX' fair and honest review please email us at info@15.ie … BMX since the 80's with 25 years of real-world product design experience!
To advertise on Fifteen Email advertise@15.ie
Subscribe to Fifteen BMX HERE