What motivates the world's best BMX racers? What's the 'driving force' behind their seemingly endless desire to train and race at the highest level? Is it the titles, the competition, the adrenaline rush, a love for BMX, the money? We asked some of the fastest, starting with the Olympic Gold Medallist, Connor Fields …
My 'driving force' has changed and evolved many times throughout my career. I have been lucky enough to compete at the highest level for nearly 12 years, and continuing for this long would not have been possible without a shift in perspective, motivation, and purpose.
Being the young up and comer is in my opinion the most fun and exciting part of a career. I remember back in 2008-2010 when I was 15-17 years old, I wanted nothing more in the world than to be a Pro BMX racer. I was so singularly focused and allowed BMX to completely consume my every thought. I didn't care about money, I didn't care about risk, all I wanted was to be a pro and 'live the dream'. That was my driving force.  Racing at this stage of your career is so much fun. When you win or have a good day you feel like the happiest person on earth, but when you lose you feel like the world is ending and the sun is never coming back out. It isn't sustainable, but it is definitely an exciting time. There are always athletes I can see going through this process now and it is fun to watch, and brings back some good, and not so good, memories.
From there, once you reach a certain level of success you start to feel like you've 'made it' to an extent, and then comes the challenge of sustaining it. Once you win or are on the podium a couple times you start to feel like you should be there every time, and if you don't it is a failure. This is when the 'expectation' or 'fear of failure' phase started for me. This also coincided with growing up a bit, moving out on my own, and realizing how expensive life is. When you are young and up-and-coming it is easy to focus purely on the uninterrupted love of the sport and truly try to 'live the dream'. However, as you get older and life away from the BMX track changes and evolves, things can become more complicated.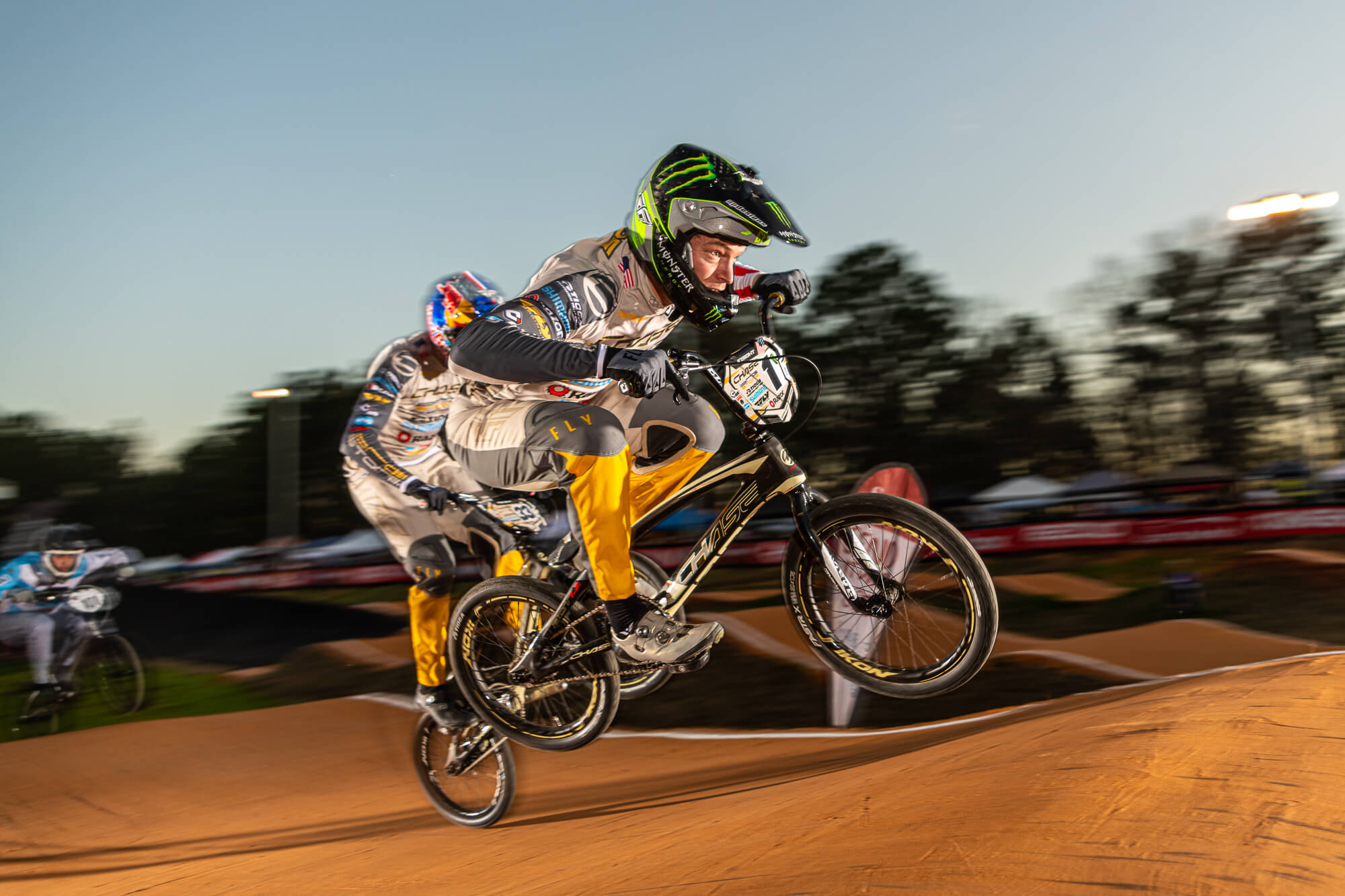 For whatever reason talking about money is a bit taboo in our sport and people think it is weird for someone to say they are here to get paid. There is a culture around doing it for the love of the sport and celebrating being on a shoestring budget. To each their own and everyone is free to do what they wish, but after London 2012, I put being compensated appropriately at the top of my priority list. In addition to that I had goals I wanted to achieve that were specific, such as win a USA BMX title or win an Olympic Gold Medal. Luckily, you could kill two birds with one stone as winning these coincided with handsome paydays, so for the next few years these were my daily motivation.
Then comes another change, once you have achieved your goals then how do you motivate yourself? Do it again and back it up? Money? Proving 'the haters' wrong? Sure, a little bit of all of those are a factor, but ultimately this is when I noticed the biggest change. After my TBI (Traumatic Brain Injury) in 2018 when I lay on the track in Oldsmar having a full-on seizure, I was forced to look at things and figure out if the money, free product, and ticking of goals really made it all worth it. I came inches away from walking away from the sport because I did not find any motivation with these things anymore. A flight booked at 9am to depart the same day at 5pm to Australia in April of 2018, to reunite with my long-time coach Sean Dwight, saved me from stepping away, but that's a story for another time…
From here I had to find new motivation, and for me that was the process. This sounds so cheesy, but it has truly become the case. Don't get me wrong, I still care about the final result and want to win (and get paid), but I have learned how to love the process of being the best I can possibly be then executing under extreme pressure to get the job done. That is the best feeling of all.
Don't get me wrong, I love BMX! It is my first love, and I don't remember a time before it. I enjoy riding my bike, manualing a rhythm, or smashing some gates with the boys… but I am older now, and have evolved. I also enjoy spending time with my family. I enjoy business, other sports, traveling (without a bike) and many other non-BMX related things too. What drives me has changed throughout my career and until the final gate drop, I am sure it will continue to evolve…