Full Tilt with Josh Mclean
We caught with Australia's Josh Mclean just as he's preparing to head into the 2019 season on a new bike with a new team … Factory Full Tilt
Full Tilt with Josh Mclean
We caught with Australia's Josh Mclean just as he's preparing to head into the 2019 season on a new bike with a new team … Factory Full Tilt
15: Surprisingly, well to us anyway, you parted ways with Yess BMX back in August (2018). What prompted the decision? Is it something you'd been thinking about for a while?
Josh: Yeah, it was sad to leave the Yess crew after 6+ years. I really enjoyed being with them for so long and I wouldn't know the people or be where I am today without them. It was a decision I made with my parents and family friends to ride for myself, to be able to go back to just riding my bike and have fun enjoying what I love.
15: It was almost three months after the Yess bombshell that you announced the partnership with Factory Full Tilt … was that 3 months spent talking to Full Tilt … where you talking to other people … what did you do for those three months … how do these things work?
Josh: The 3 months were spent just training and focusing on Argentina, then Grands. As you know BMX is a close family and as most Elite riders we have been in the sport for a while, so we are always meeting new people when we go to the track/race, it's what makes the sport great.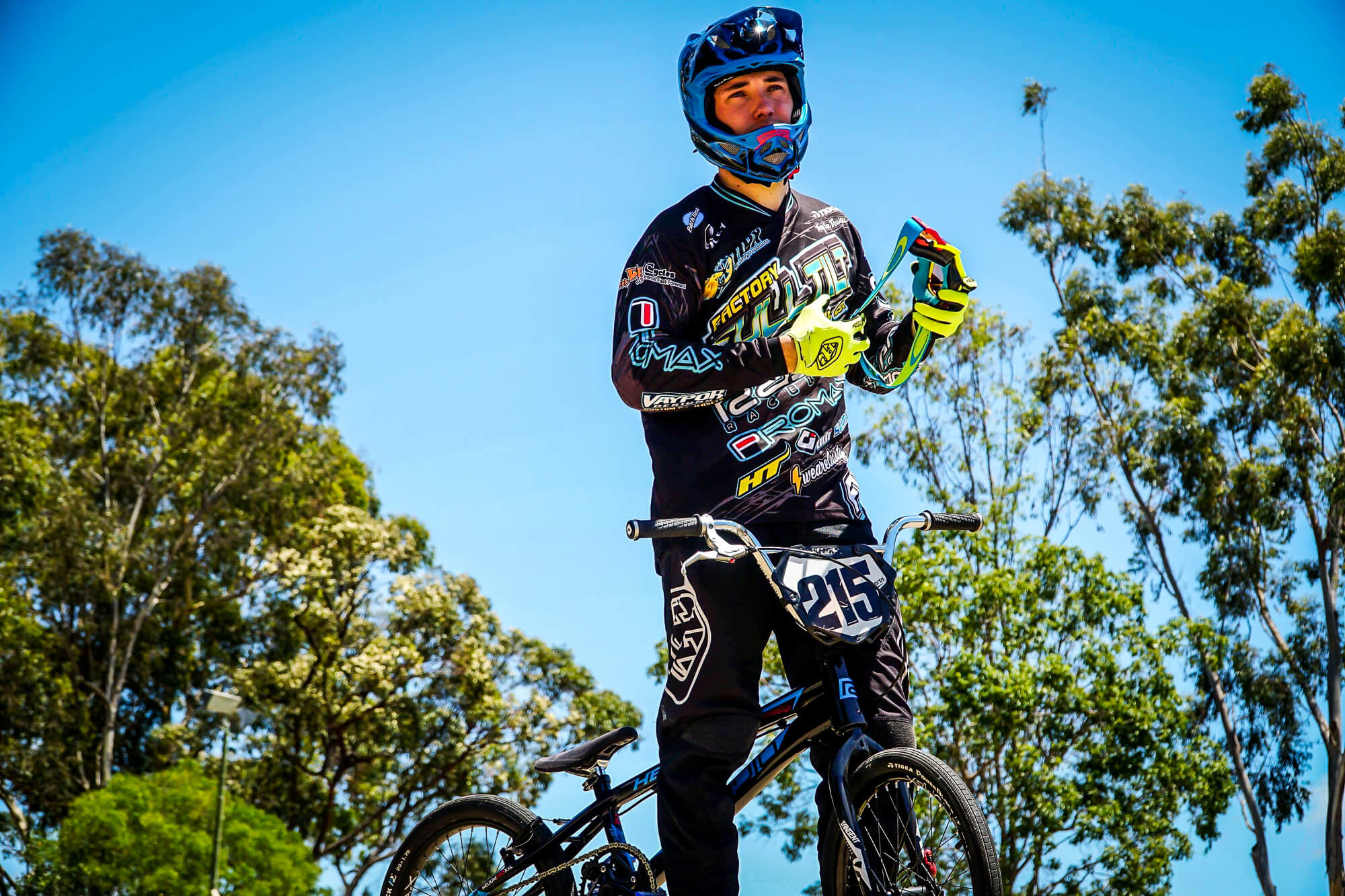 15: What does the deal with Full Tilt mean for you? More time in the US? Are you committed to the USA BMX Series? Are they looking for a bigger platform in the next couple of years?
Josh: Well this year I was meant to be living in America from the Gator Nationals (Oldsmar SX) but that didn't go to plan … I am aiming though to be in the US more next year and doing the USA BMX series. I really enjoy racing in America against all the top riders in our sport.
15: Does the deal run up to that race in Japan?
Josh: I didn't know there was a race in Japan … The deal with Full Tilt is long term, as you can see from my last sponsor, I don't change often. I like to stay with people for a good period of time, it's how you make a good connections.
15: We know very little about the new Radio frame the team is running, how do you like it … do you fuss over the details or do just get on it and go?
Josh: The new Radio frame, I'm enjoying it a lot. I haven't heard anyone say anything bad about it, even the people back home in Australia say they have heard good things about them.  Another reason I was wanting to leave Yess was wanting to ride something a little different. I'm not one to usually fuss over a frame though, I feel at the level we are all at we should be able to ride or race almost any frame with the skill level we all have.
15: Your first race on it was the USA BMX Grands … and a final in the ROC, despite the crashes … you've got to be happy with how 2018 went as a whole but especially finished, right?
Josh: 2018 started off rough with my crash mid-February and that hurt me more mentally then what I thought it was going to. At the Grands was my first time being at a race mentally. I was happy with how everything has ended for the year and can't wait for next year to begin.
15: You're now a genuine main contender at any Elite race you turn up at … what mains are you aiming for during the 2019 season? Going on the UCI World Cup tour?
Josh: I'll be aiming for all main events at all the races I show up at… I'll be planning to be at the USA BMX series, the World Cups and might possibly go over to Europe as I've always wanted to do that.
15: Australia has a talented group of men who will all be looking for an Olympic tattoo in Tokyo … we assume that's your goal (not necessarily the tattoo 😊) … obviously Dean is looking strong for a spot, who do you think will be fighting over the remaining one or two seats on the plane?
Josh: Oh, is this the Japan race you were talking about before? Yeah, Dean is always looking strong. It's still too early to say who will be going at this stage, you never know what can happen in this sport. It'll be whoever can stay consistent and injury free from next year onward.