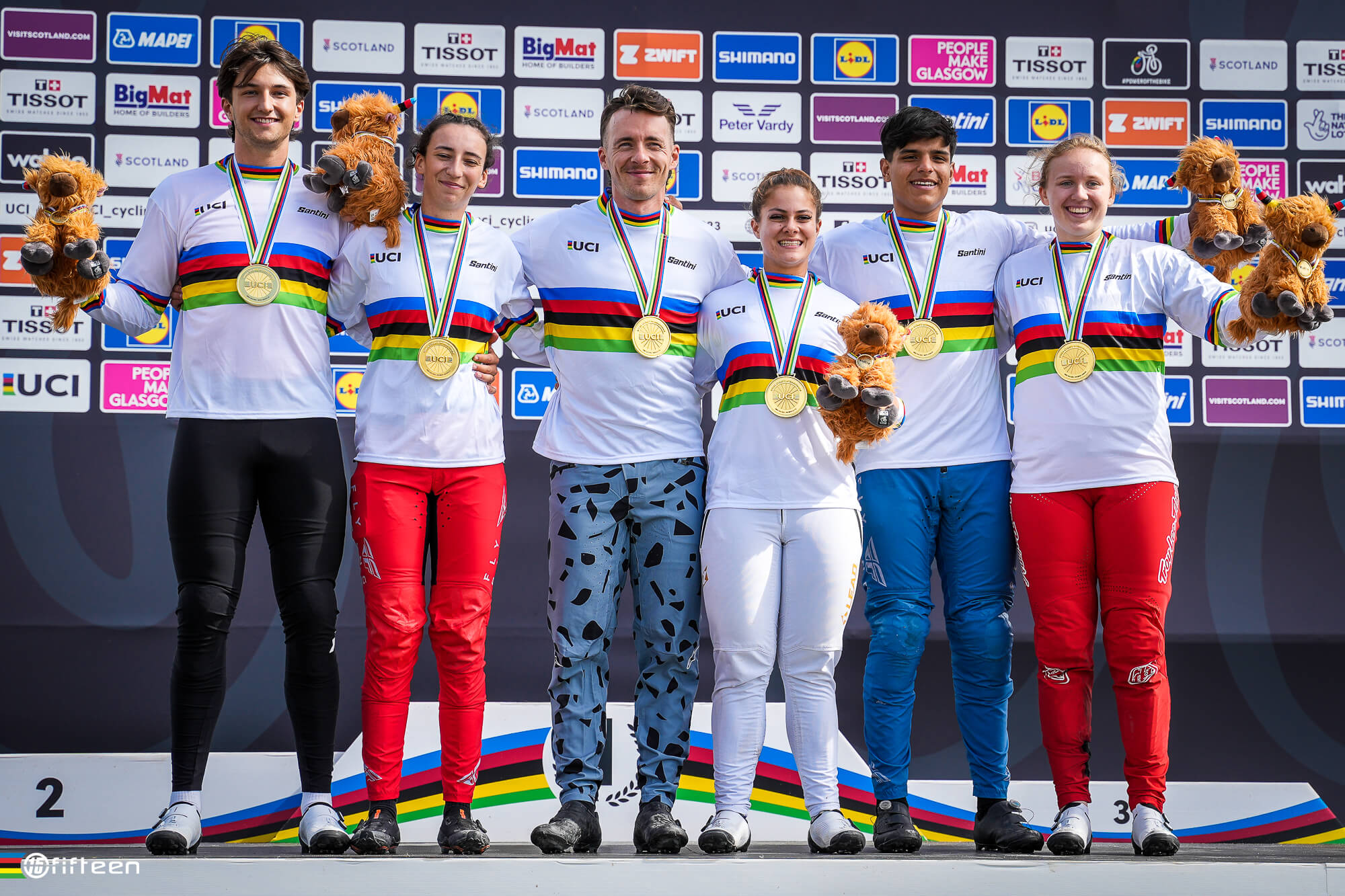 It's no secret that right now, that in the Championship Classes, the French have all other nations on the back foot. Especially when you focus on the Elite Men's class with all three medals going to the French at the Glasgow World Championships. In fact, France had five men in the final, and it's not hard to imagine that number being higher. Overall, France took 5 medals over the 'Championship' race weekend in Glasgow, more than double that of their closest rival. Great Britian, Argentina, New Zealand, and the USA all took 2 medals each.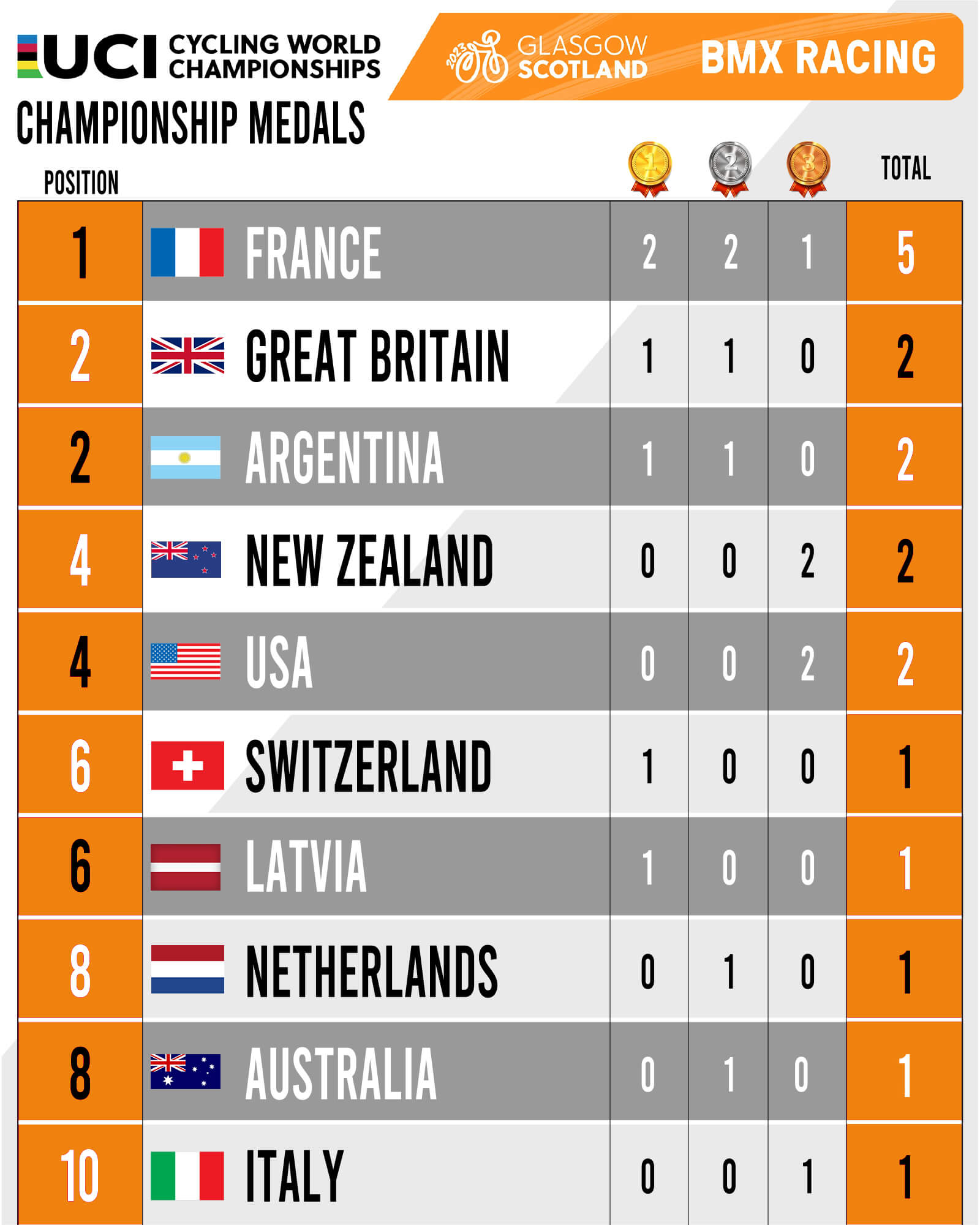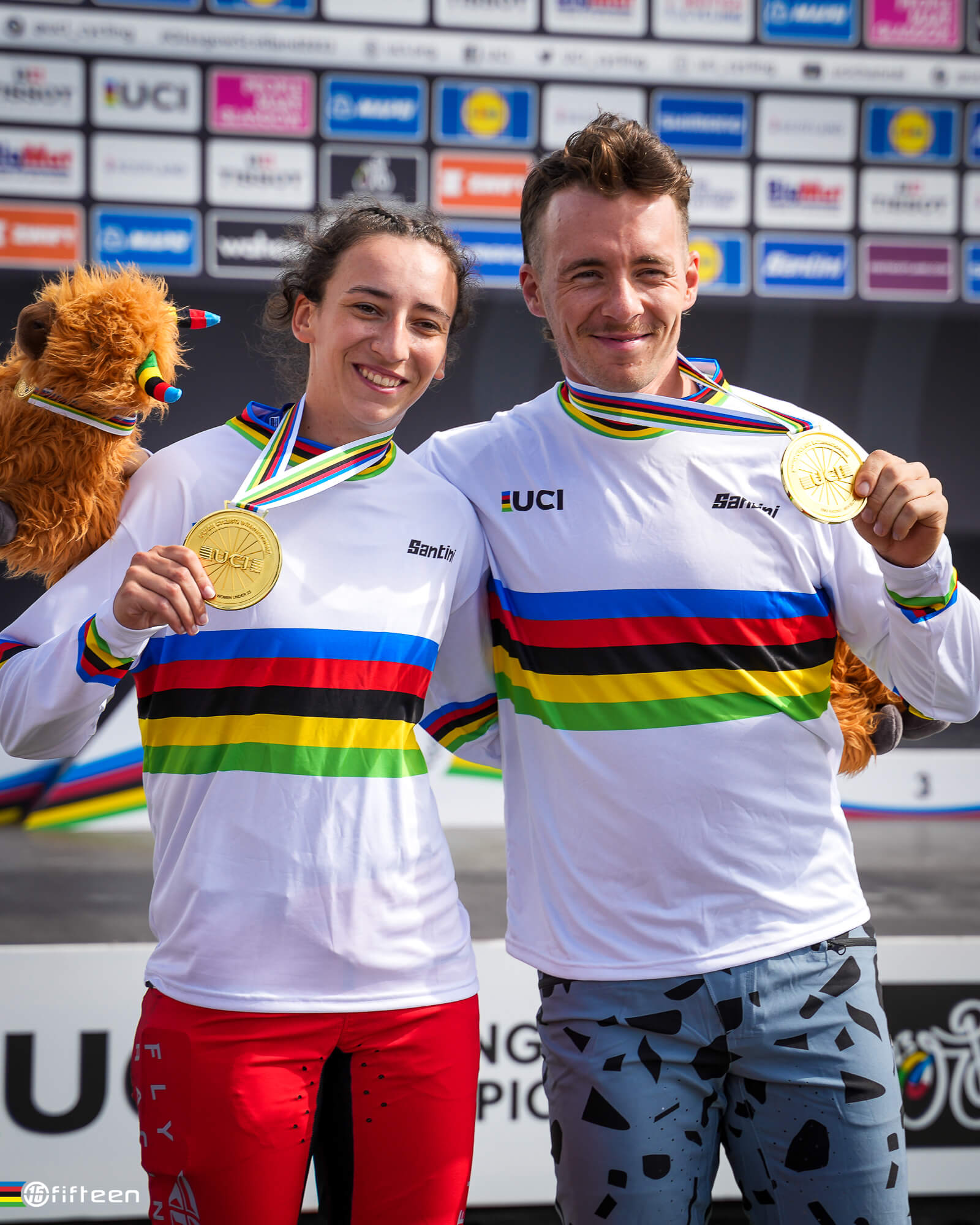 ​France also led the field when it came to the total World Plate tally. Out of the 48 'W Plates' available, 1 – 8 in each of the six finals, France took 8 in total, although the Netherlands was right behind with 7.
If for some strange reason you took Elite Men out of the equation, the numbers would suddenly even out significantly, but with such as abundant depth of talent we expect the French to dominate the Elite Men's class for years to come.
Glasgow World Plate Totals (48 total):
8 – France
7 – Netherlands
5 – Australia
5 – Colombia
3 – Argentina
3 – Great Britain
3 – New Zealand
3 – Switzerland
3 – USA
2 – Italy
2 – Latvia
2 – Spain
1 – Belgium
1 – Chile