The Graf Prophecy …
It's been a long time coming, but it's here and it's stunning! The David Graf designed 'Prophecy Scud Evo 3' should be available to us mere mortals in limited numbers this coming October …
Follow David Graf on Facebook | Instagram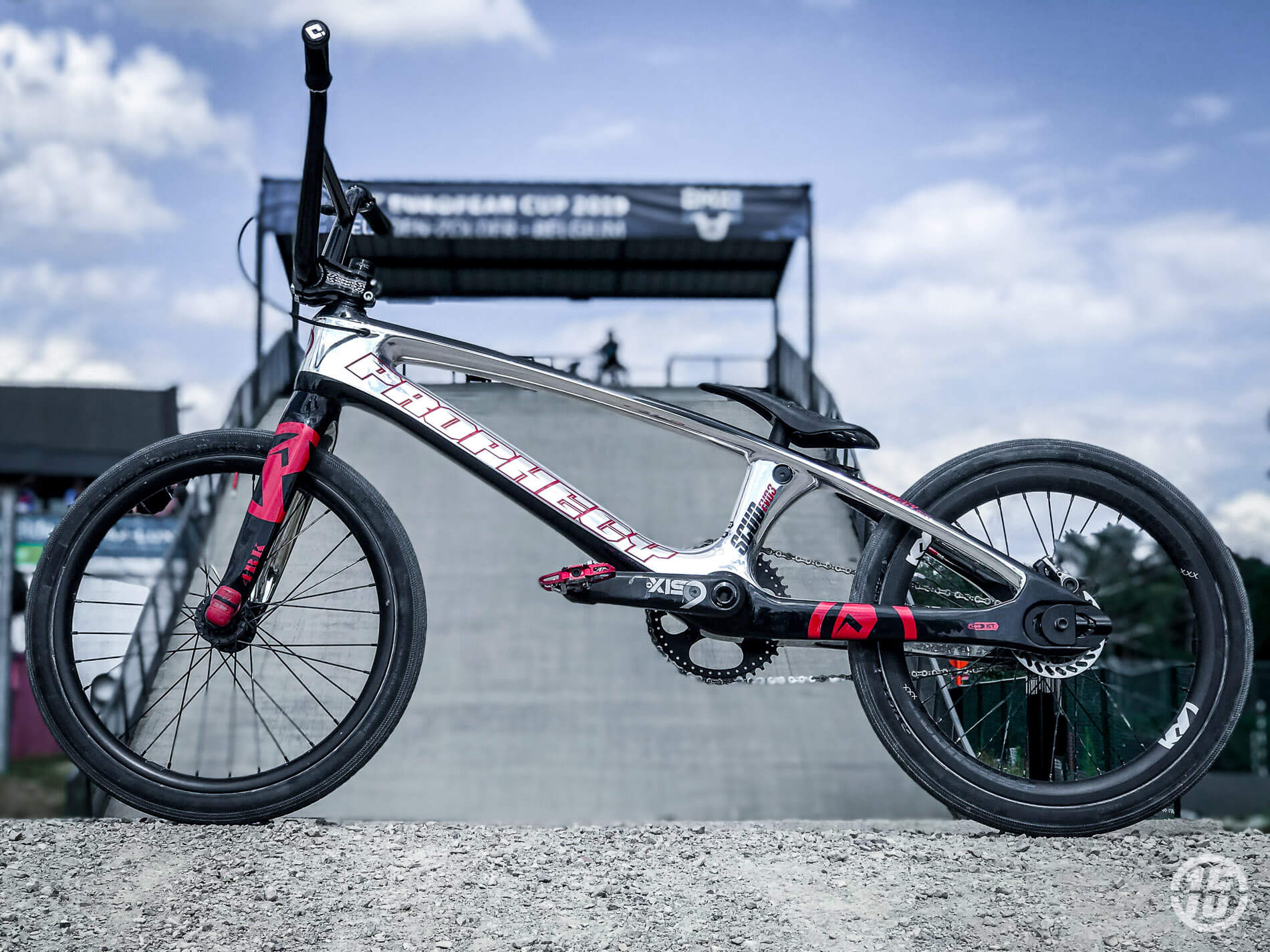 It's been about 19 months, give or take, since it was announced that Switzerland's David Graf had put pen to paper on a deal with French brand, Prophecy BMX. The deal would let David loose on finally realizing the dream of creating his perfect carbon race machine. A dream that he has pursued relentlessly in recent years. Of all the Elite racers on the planet, Graf probably, well probably definitely, has the most precise idea of what he wants in a race bike. He got pretty close with his blacked-out privateer carbon machine, right down to removing the paint for that extra bit of weight saving. But, what he set out to create with Denis and the rest of the Prophecy BMX team is special. What they have created is a thoroughbred, built for one purpose and one purpose only, speed … The Graf Prophecy!
The team had planned on bringing the 'Scud Evo 3' to fruition a lot earlier than it turned out to be, but it's rare that everything goes to plan. Initially they had hoped to produce the design in Italy but ran into factory delays until the manufacturing company finally pulled the plug and announced bankruptcy. The whole project then had to be transferred to Asia where it took time to find the right partner. Nonetheless, we perused David with the annoyingly regular 'Where's the bike?', 'When can we see it?', 'Is there really a bike?' type questions … we essentially always got the same answer … 'Soon!'. Well 'soon' is here, and it was worth the wait. Wow!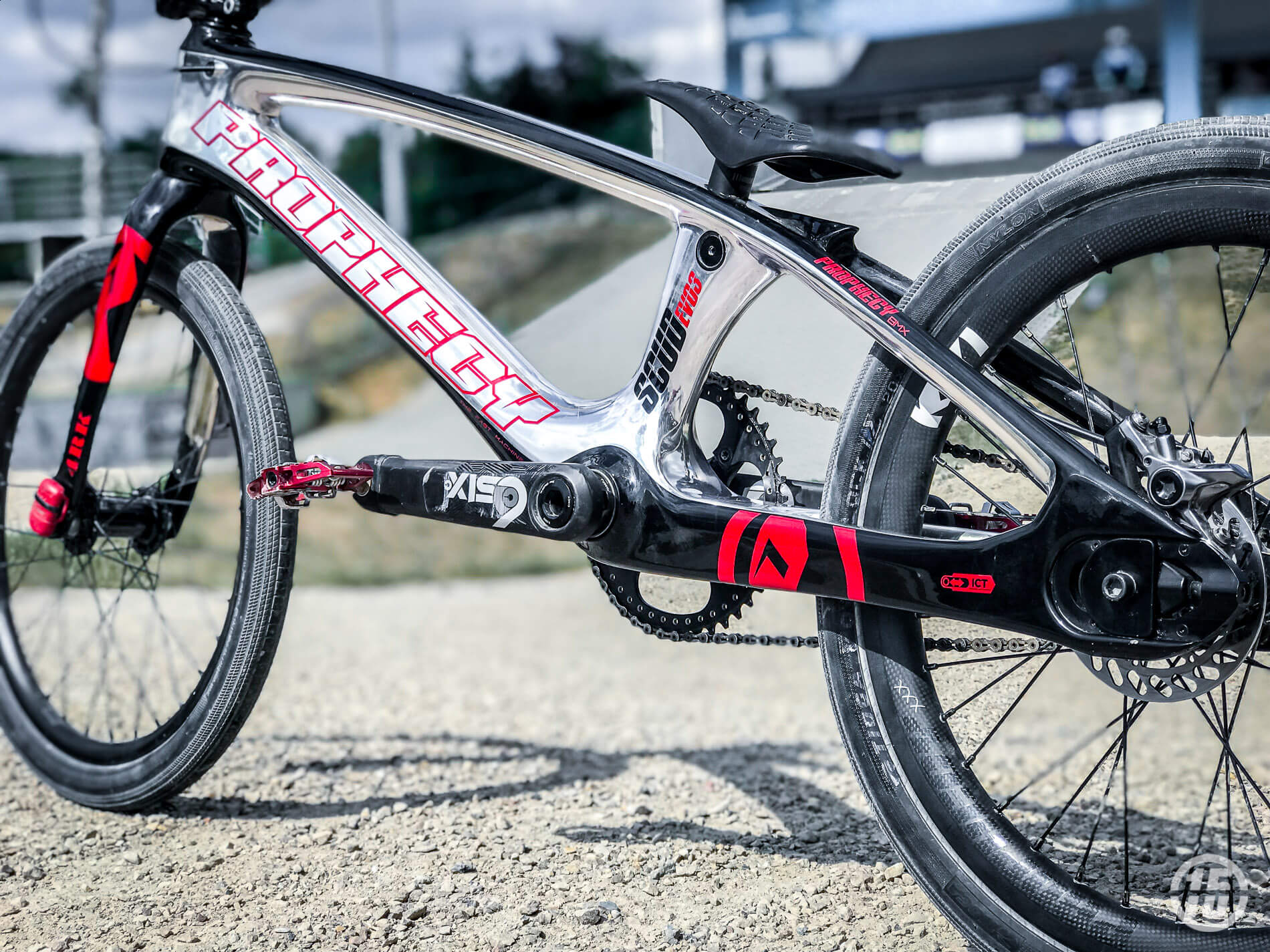 As well as the stunning 'chrome and black' version shown here, there will be a second option which we believe will be matt 'black and grey'. Hopefully this will appear at the upcoming Zolder Worlds as David's second/spare bike. You'll get to see the chrome version, in person, a little earlier than that if you are going to Latvia for the European Championships … it's race debut.
Obviously, the unique design required a 100% new mould, inside which, they use Expanded Polystyrene molding (EPS) and Polyurethane molding (PU). This system gives the internal surface of the frame a finish as smooth as the exterior, wrinkle-free. This increases the strength of the frame as well as giving a stiffer and lighter final product.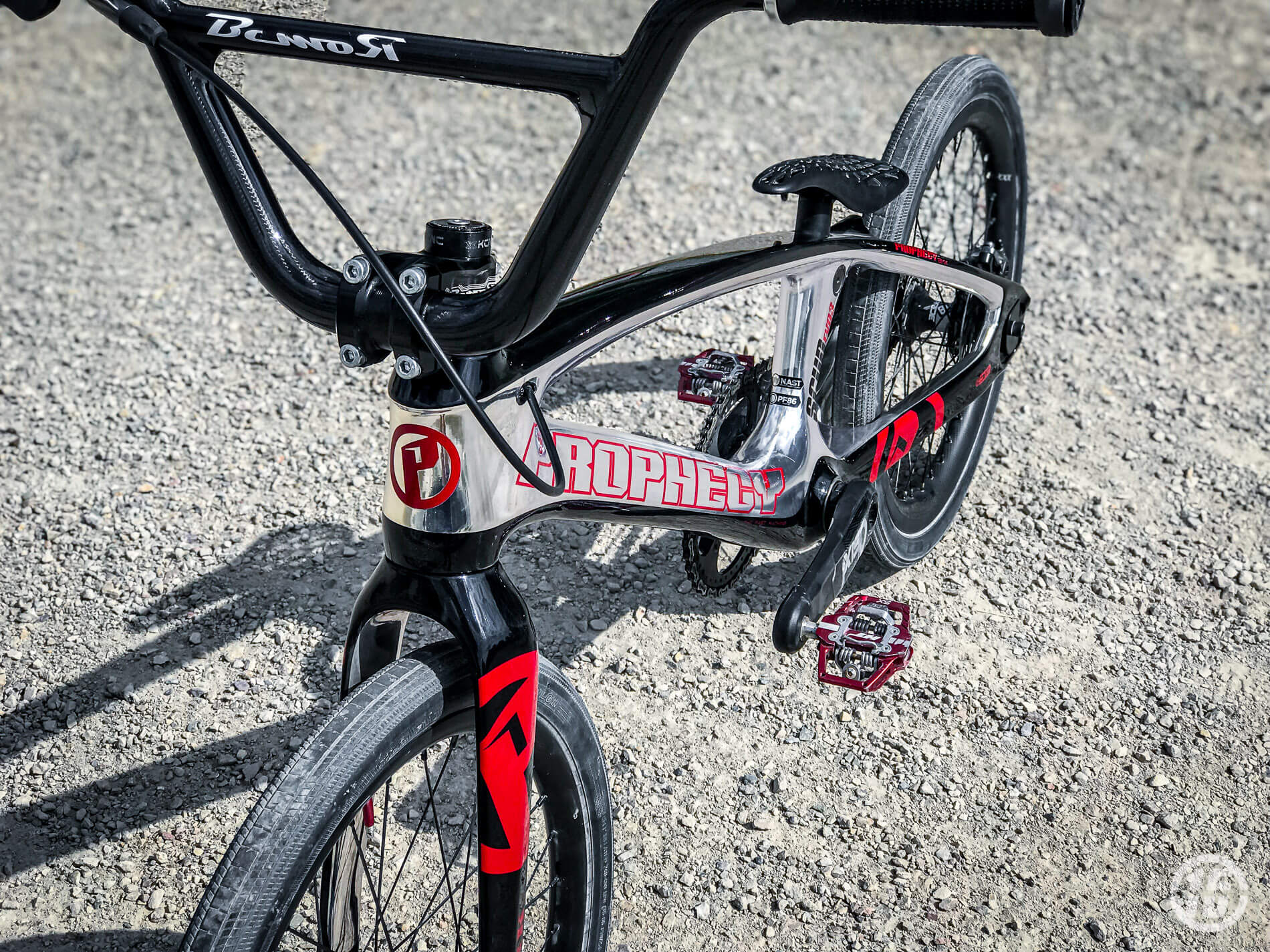 Graf's dream bike is the XXXL version, shown here, it's been given the full Graf treatment! If you get this option, you're getting exactly what David rides. The other sizes in the line-up are 'a little less extreme but still influenced by what I wanted out of a frame' according to Graf, which is a unique approach take by Prophecy. It'll be interesting to see which sells more …
Graf's starting point for the Evo 3 was his Nicolai frame from back in 2015/2016 … 'Back then I had the chance to play with geometries quite a bit and I found what I liked and what I didn't. It was a lot easier to do this on an aluminium frame than it would have been to do on a Carbon, so I had a pretty clear starting point for this project'. The result is a carbon race bike with 'Graf' geometry but in a much, much stiffer package. The XXXL has an 'extra low bottom bracket' when compared with the other sizes in the line-up but they are still low when compared to the Evo 2 for example. Interestingly, in true David Graf fashion, the frame is designed for the 1.6" Tioga rear tyre he prefers (although a 1.75" Maxxis will fit), 'I am sure it is the faster option, and we built the chain/seat stays to be as stiff as possible for the small tire', Graf told us. The back end is long too, 404mm to the centre and 380mm at its shortest.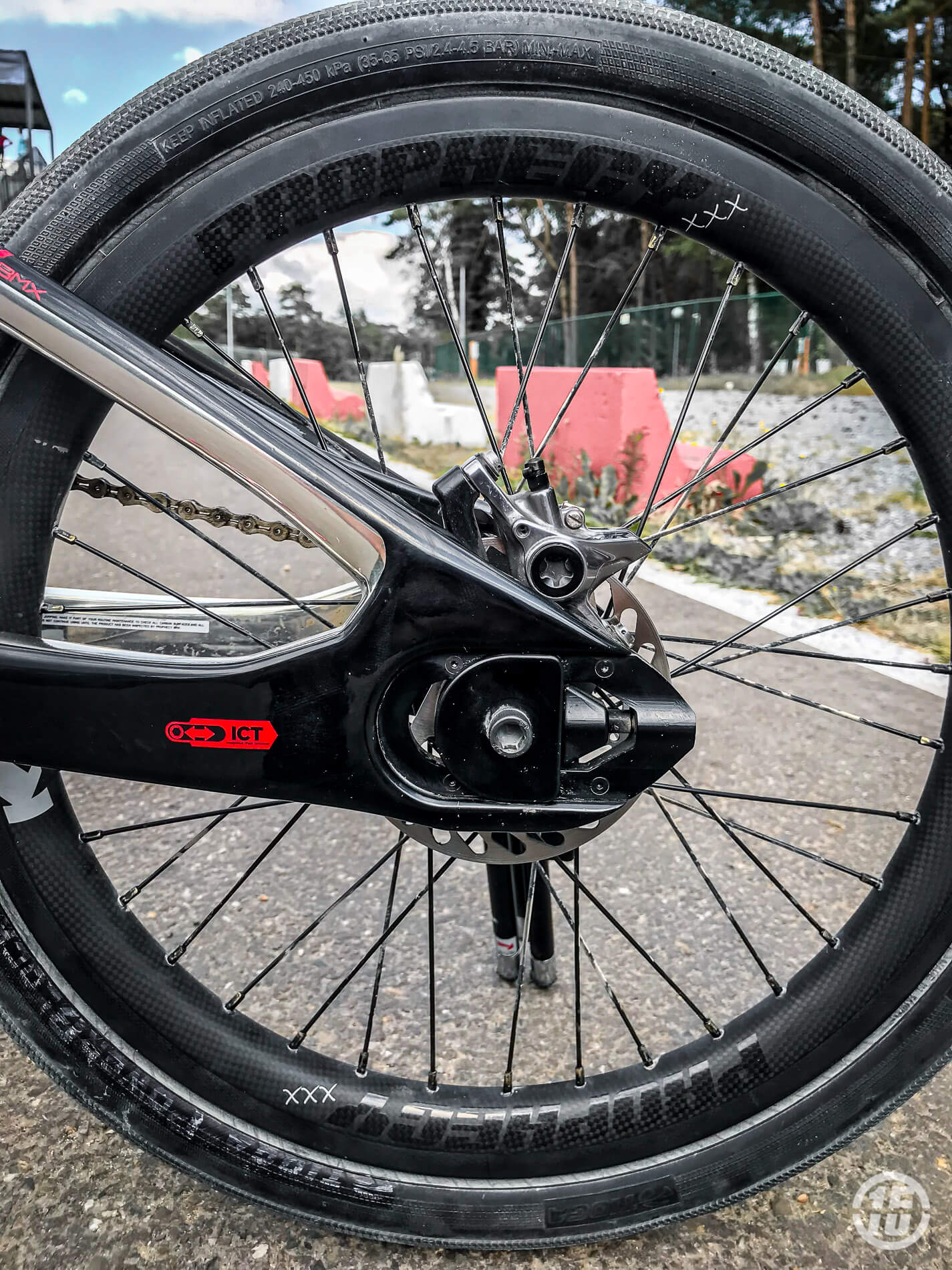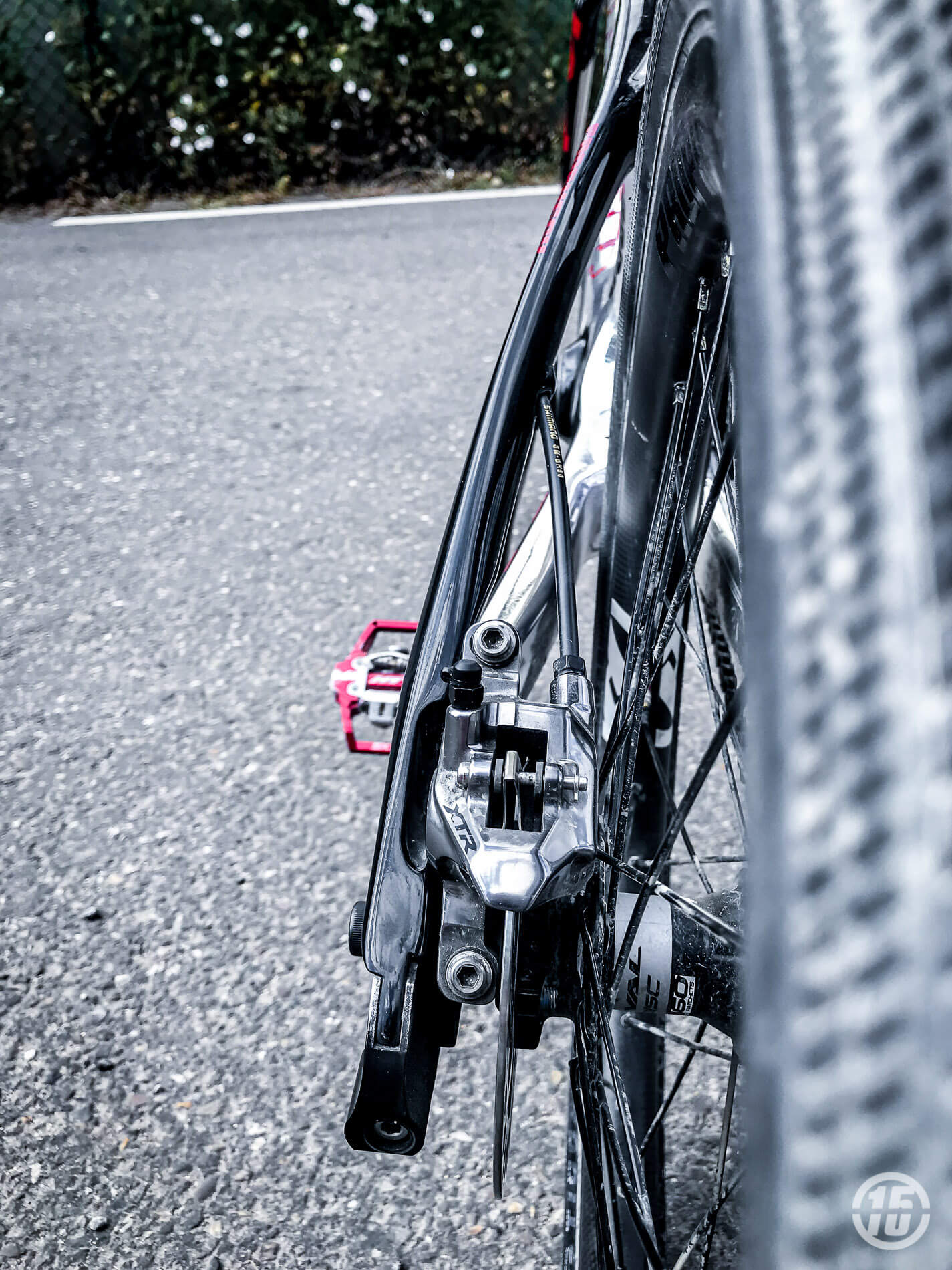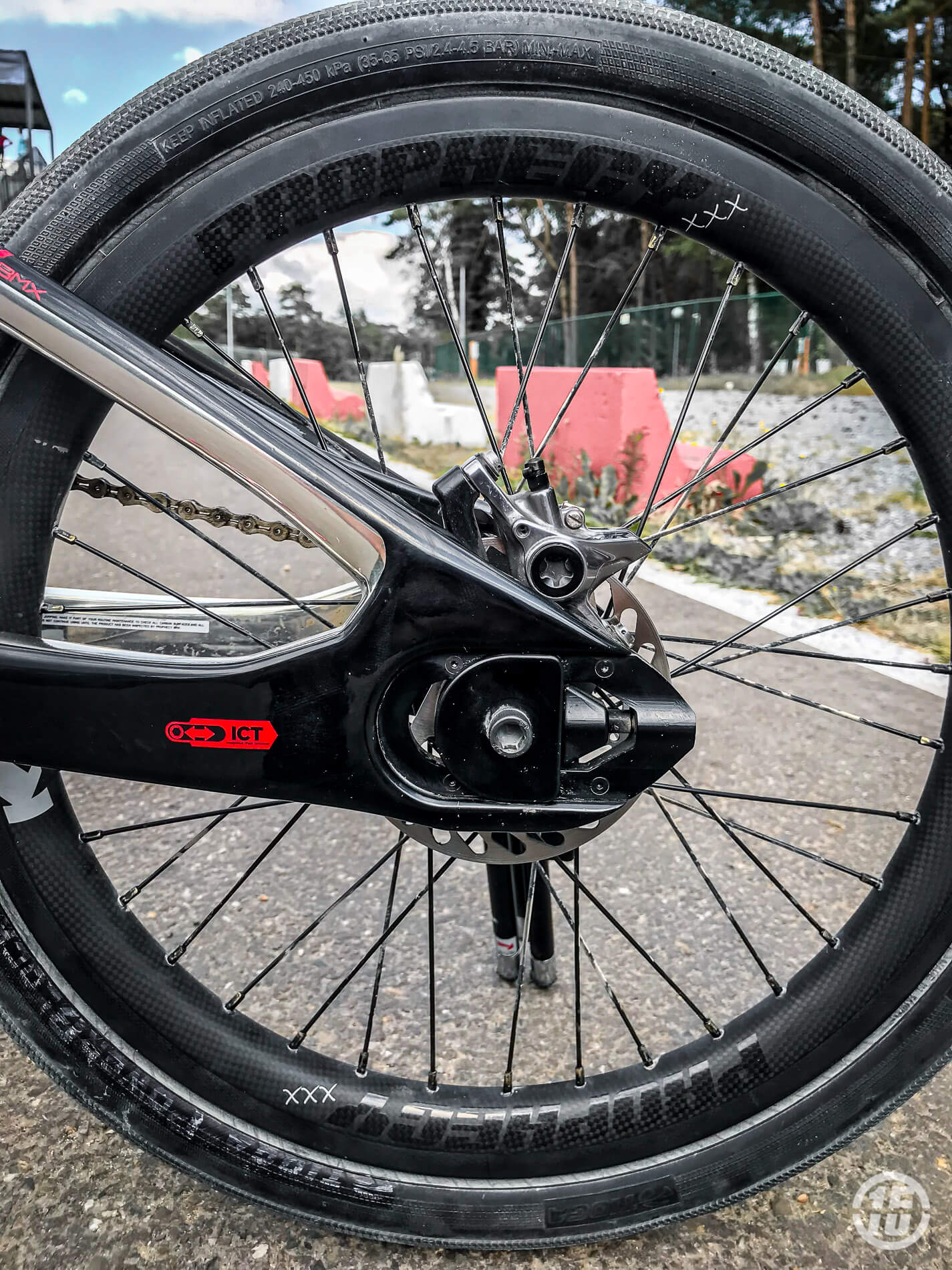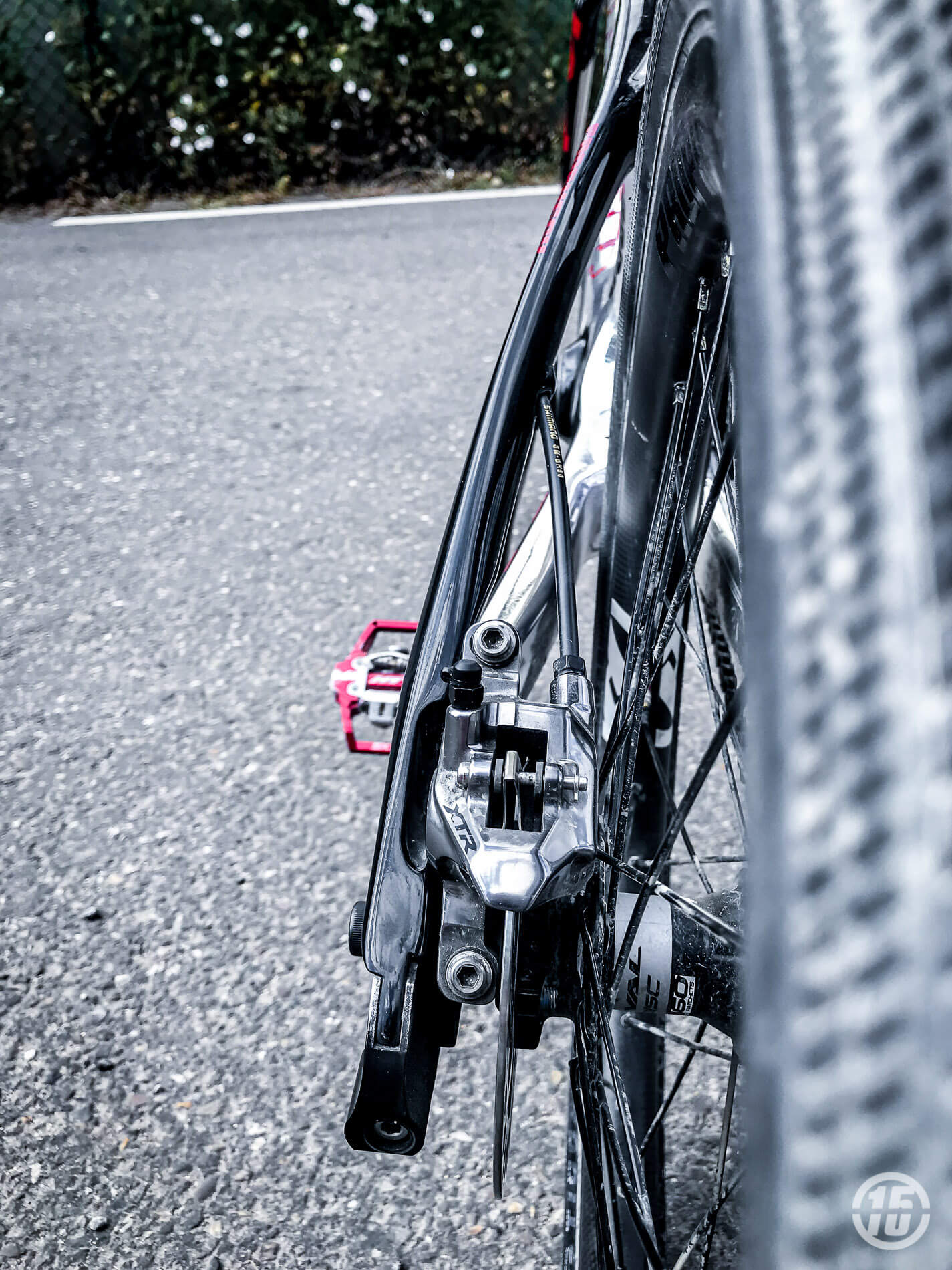 Obviously, The Graf Prophecy is optimised for disc brakes, there are no V-Brake lugs anywhere in sight, and with internal cable routing all the way to the disc we're left with a very sleek look indeed. We are told there will be a V-Brake option but right now we are not sure how that will be implemented, time will tell. The 20mm axle (10mm with adapters) rear drop-outs will fit a standard 110mm hub, which we know that has been a concern for some people.
Upfront you get a 'very low-profile fork crown to have the front with a lower cdA for better aerodynamics. The fork is lower than standard, but we still have a 120mm headtube to increase stiffness, together it allows for a low front setup without the sacrifice of a short headtube' … 'also the fork has a 20mm offset instead of the 30-34mm of most other forks … this leads to more trail'. It's at this point that we have to admit that Graf's knowledge far surpasses ours and we revert to asking simpler questions … 'What's cdA, what's trail … and 20mm fork offset will result in faster turning, right?' … 'In fact, it's not that easy haha' he responded, 'trail is a number that got quite a big discussion in the MTB world in the last couple of years, it actually makes it more stable with a shorter offset and it feels more stable while sprinting' … we're just taking Graf on faith here, although we have been reading up on cdA … we're on the train.
Back in the world of BMX, David tells us that his top tube is 565mm (22.24"), although he doesn't put much stock in that number when defining the size of his bike. The frame weighs in at 1.37kg including all the aluminium drop-out parts …. and the 'paint' he points out. His full build, as shown, tips the scales at 6.9kg (15.22lbs), which can only be described as, damn light!
What you're looking at here is the final design with the exception of the aluminium drop-out assembly, which David still plans on making some improvements.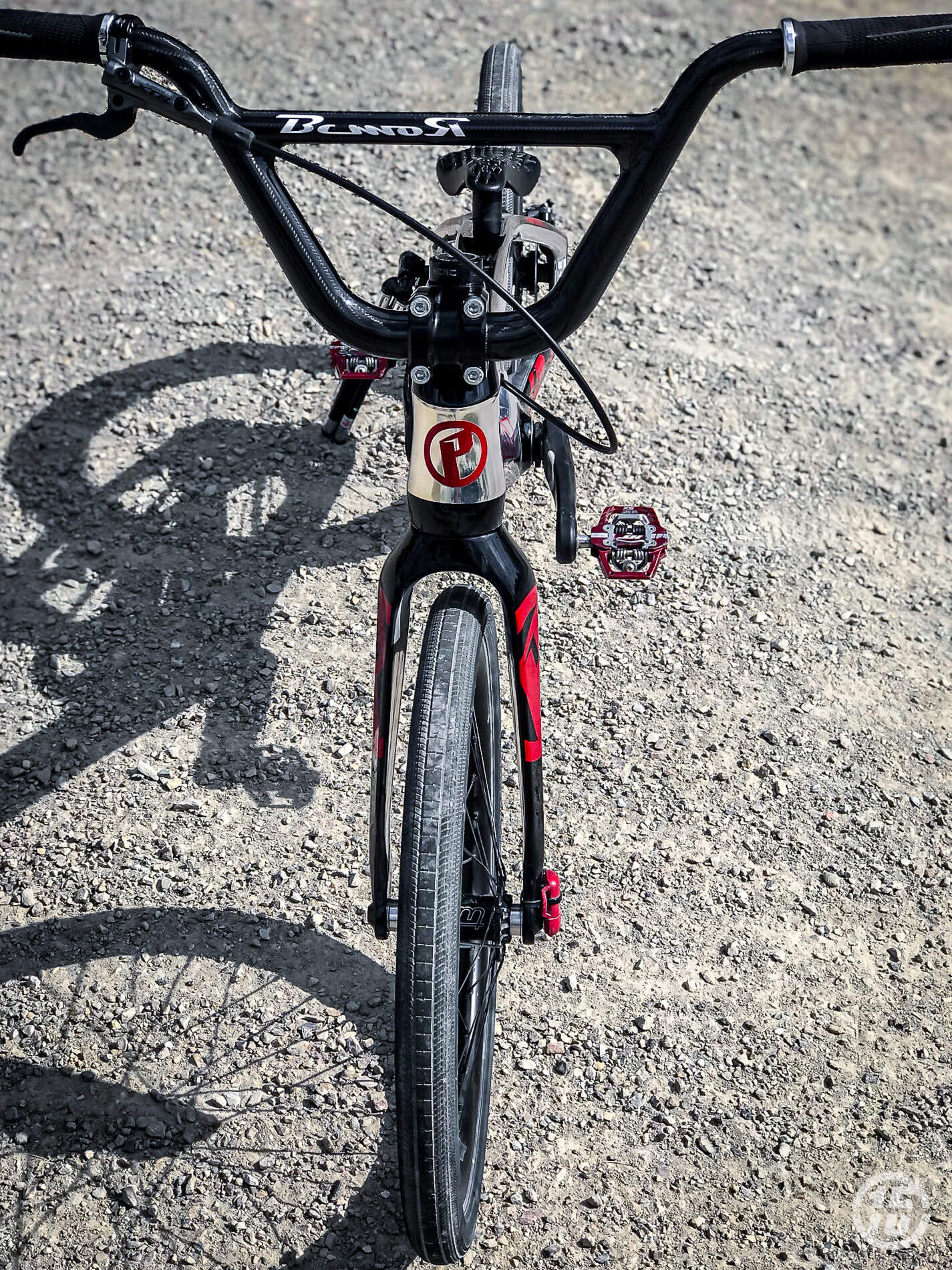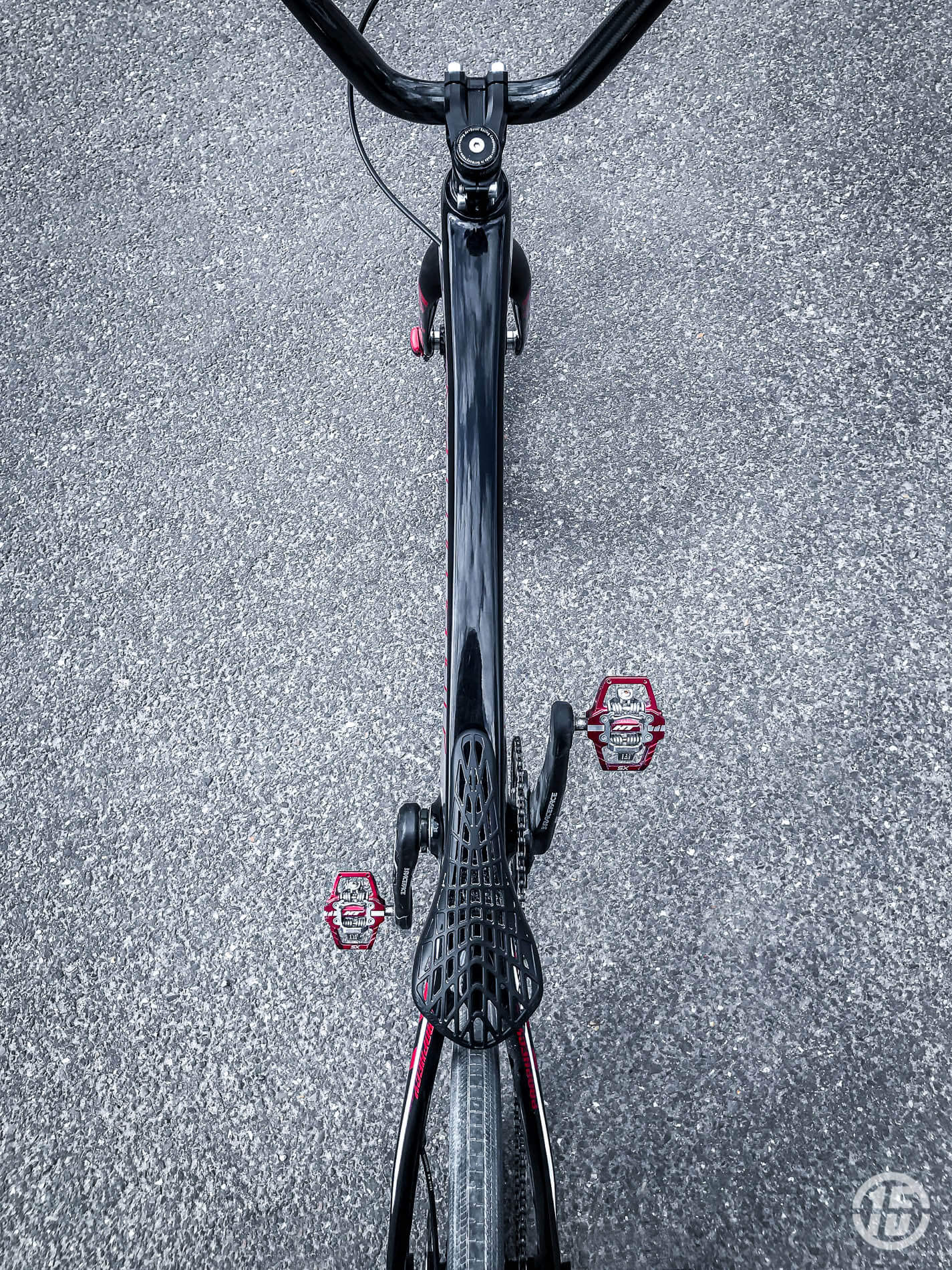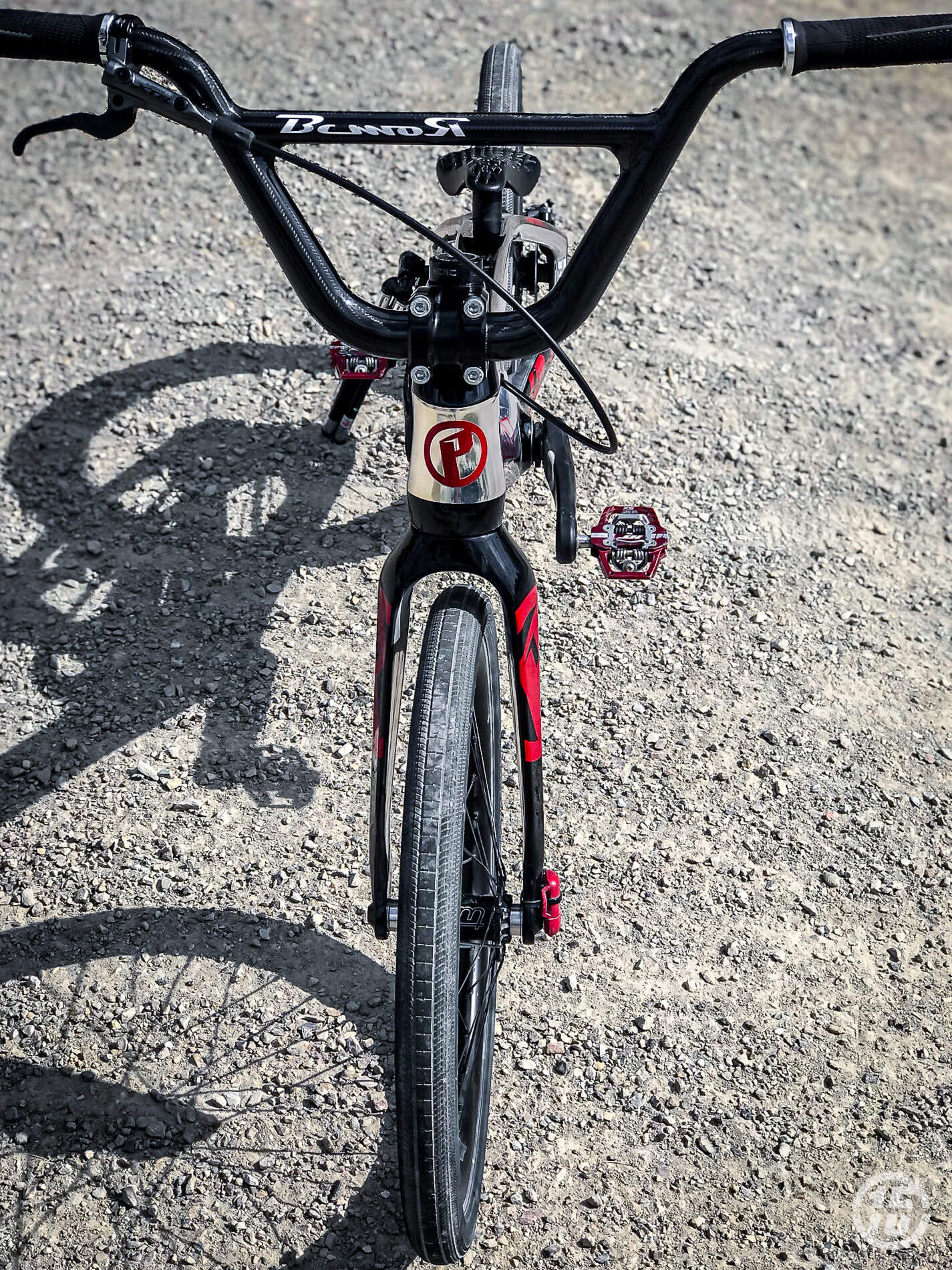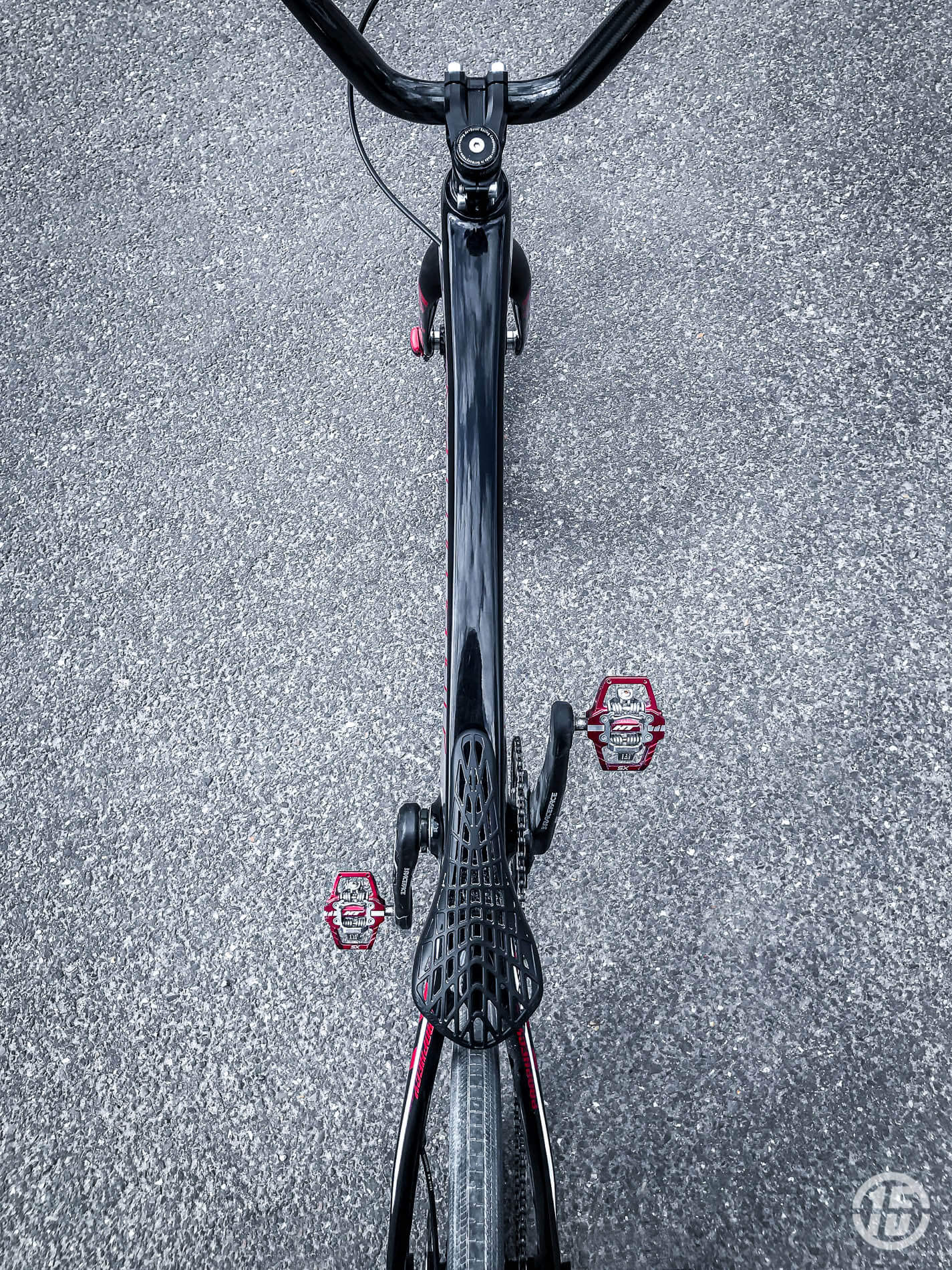 It's clearly a beautiful looking frame but the only important question, when you get down to brass tacks, is … What's it like to ride? And Graf is impressed, 'It feels great! I have a little more room in the front and with the low bottom bracket and offset, I feels like it's sticking to the ground in the corners' … 'start times were really good, I matched my previous PB in Stuttgart on only my second session on the bike …' The Euros and Worlds are going to be interesting …
The Prophecy Scud Evo 3, frame and forks, should be available to take home this coming October in sizes from Expert XL all the way up to Pro XXXL as well as a 24" version. The XXXL (pictured) may be available a little earlier than that. The chrome finish will set you back in the region of €1429 / $1399 for the frame and €389 / $369 for the forks while the non-chrome option will be a little less, coming in at about €1349 / $1319 for the frame and €349 / $329 for the forks. Start writing your Christmas lists …
On a side note … we hear rumors that Prophecy BMX are working on some other exciting projects, parts and frames, that the market may not quite be ready for, just yet … we wonder …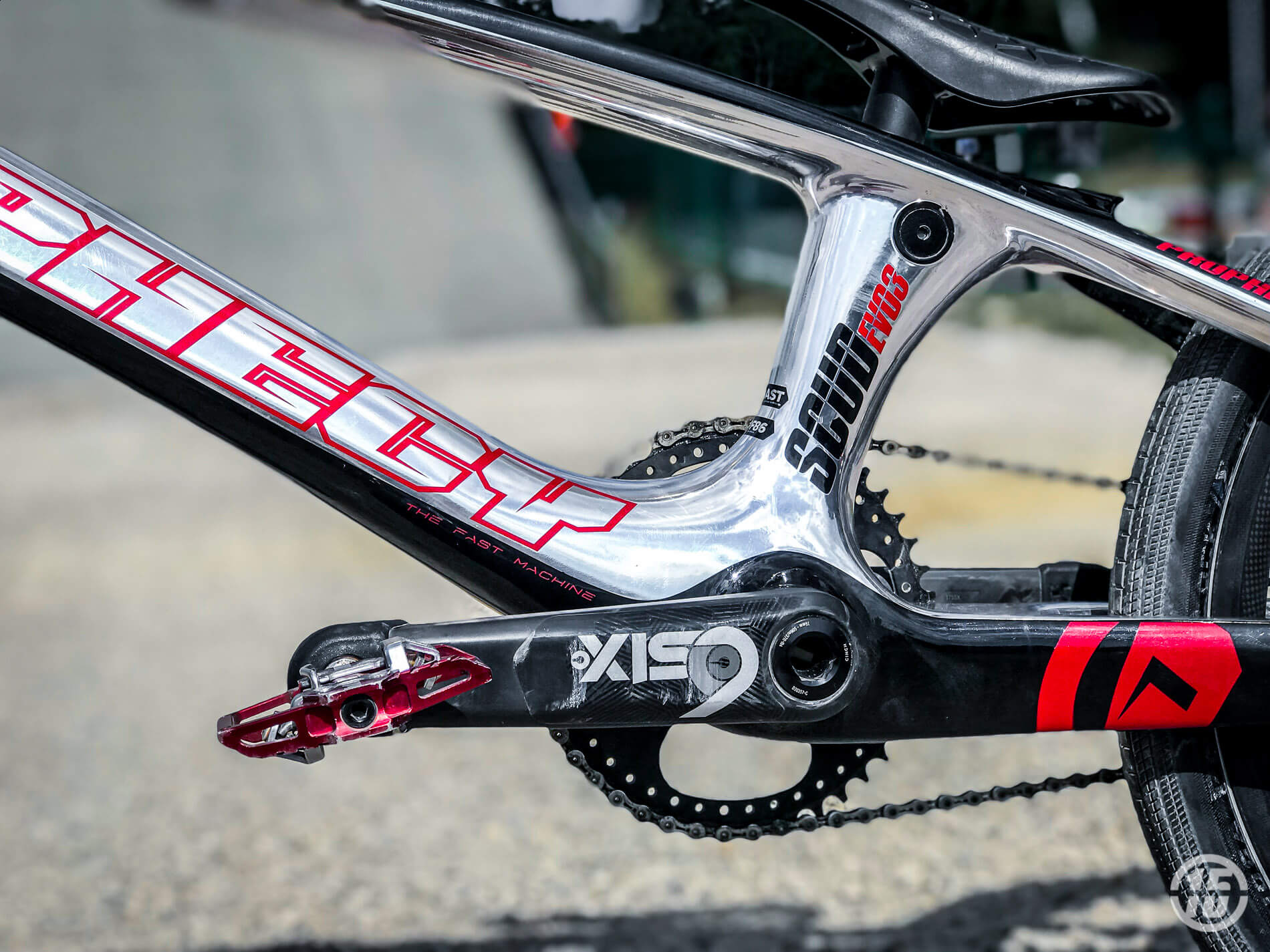 SCUD EVO3 CARBON FRAME DETAILS
Integrated Seat Clamp.
Integrated Chain Tensioner System.
Seat Post diameter 27.2mm.
Press Fit BB86 Bottom Bracket.
1-1/8 to 1/5 Head Tube.
Rear Axel 20mm (includes 10mm adaptors). 110mm OLD.
Maximum Chainring size is 53T on ProXXXL to ProXL sizes.
Integration of Rear Disc Calliper on the Frame using Direct Mount for 120mm rotor.
Frame Geometry Optimized for Tyres listed below;
20×1.6″ ProXXXL to Pro Sizes / 20×1-3/8 for Expert XL Size / 24×1.75 for Cruiser.
SCUD EVO3 CARBON FORK '4RK' DETAILS
20″ & 24″ Cruiser Options.
20mm Front Axle (includes 10mm adaptors).
1-1/8″ to 1/5 Steer Tube.
Prophecy Aluminium Top Cap.
100% One-piece Carbon.
180mm Steer Tube.
Aero crown, 30mm width.
Aero Legs.
20mm Drop-out offset.
Weight: 520gr +/-5% (1,15lbs or 18,34oz).