ICE BIKES UK | HOLESHOT OPEN
28th April 2018 | NTX Bike Park, Birmingham
ICE BIKES UK | HOLESHOT OPEN
28th April 2018 | NXT Bike Park, Birmingham
Mark April 28th in your diary and make plans to be in Perry Park, Birmingham … the ICE Bikes UK Holeshot Open is coming.
Inspired by the success of Tyler Brown & Sam Willoughby's 'Café Willoughby Holeshot Challenge' at the Chula Vista facility last November the format is now coming to NXT BIKE PARK. The 'Holeshot Open' will follow the same basic format as the So. Cal event …  although in Birmingham, 32 riders will take on the gate, one straight and one turn in the knock out stages until only eight remain, they will then be pitted against eight invited riders (see first three below) until only one survives to be crowned the Holeshot Open Champion …
The invited '8' have been confirmed for the Holeshot Open and will be announced as the event approaches and the excitement builds … If you think you've got what it takes to beat the '8' and be a Holeshot Hero you can enter HERE to try claim some of the £600 cash purse!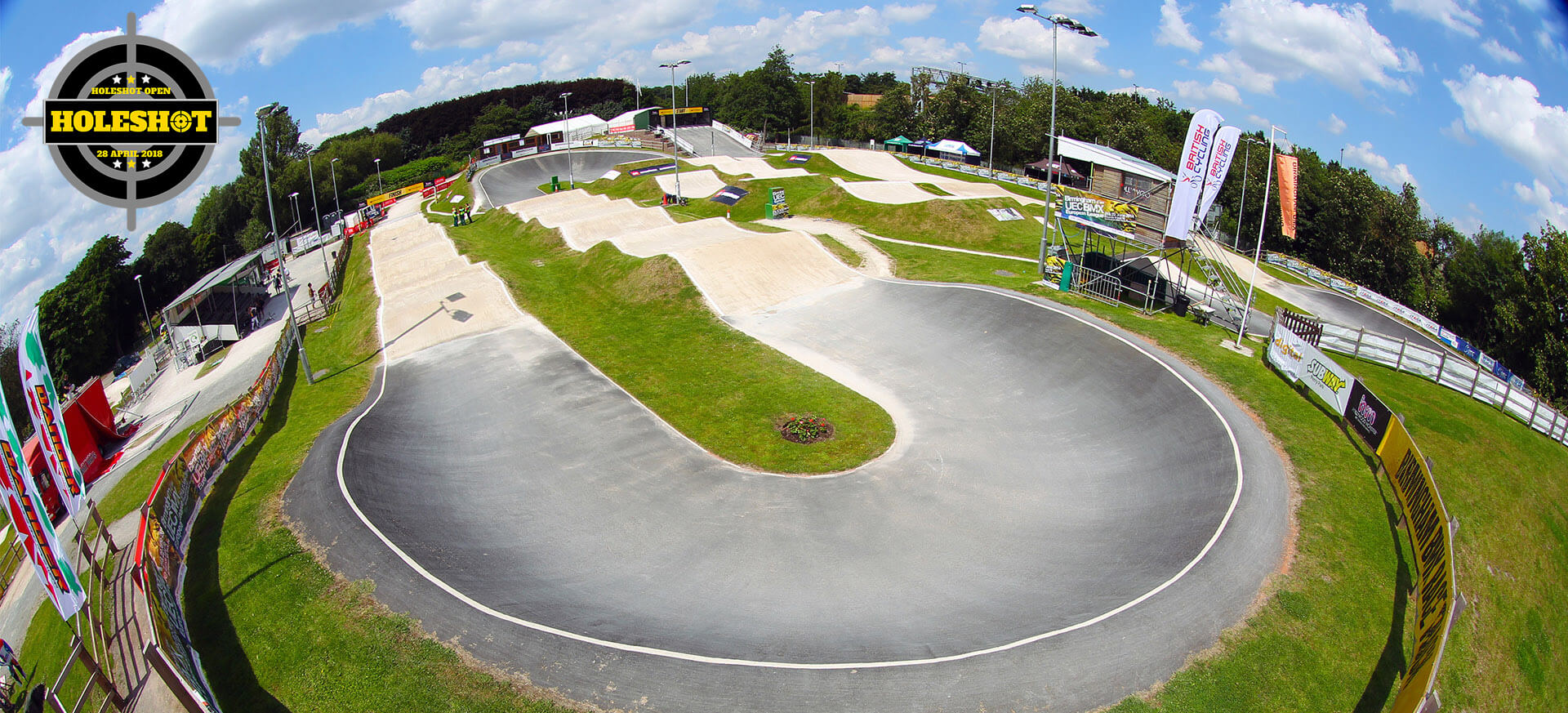 HOLESHOT OPEN INVITED RIDERS
more revealed soon …
NXT BIKE PARK
England's second city is home to the country's premier outdoor BMX track. Built in by 2011 by a partnership of Birmingham City Council, Sport England and British Cycling, the track is a direct legacy of the 2012 World BMX Championships.
The investment in creating the facility was almost £750,000 and international track designers Clark & Kent were commissioned to construct it. In the run up to the London Olympic Games it was a major training centre for international athletes.  Since then it has hosted European Cup rounds, British Championships and become a regular fixture on the National calendar.
The track features a 5m start hill leading to technically challenging, but accessible three turn 330m track with the added challenge of dedicated 'pro' straight.