French brand ICE are the latest manufacturer to release a carbon frame onto the BMX market. The Raptor, a unique looking design, is the brands first foray into the carbon frame world, an increasingly competitive segment of the frame market. The Ice 'Raptor' is produced from the 'quality Toray T700 and T800 carbon fiber', the later being 'used for reinforcement'.
The Raptor frame is moulded, using 'EPS technology' in two parts and then glued together using a 'high-quality American glue'. ICE tells us, of the EPS technology 'we use finishing EPS, which are then wrapped in Latex, allowing an optimal molding of the fiber avoiding any overlapping of it and making the internal structure of our frames perfectly wrinkled. This way the fiber is perfectly oriented, transition of angles is smooth, avoiding any concentration of stresses on a specific point'.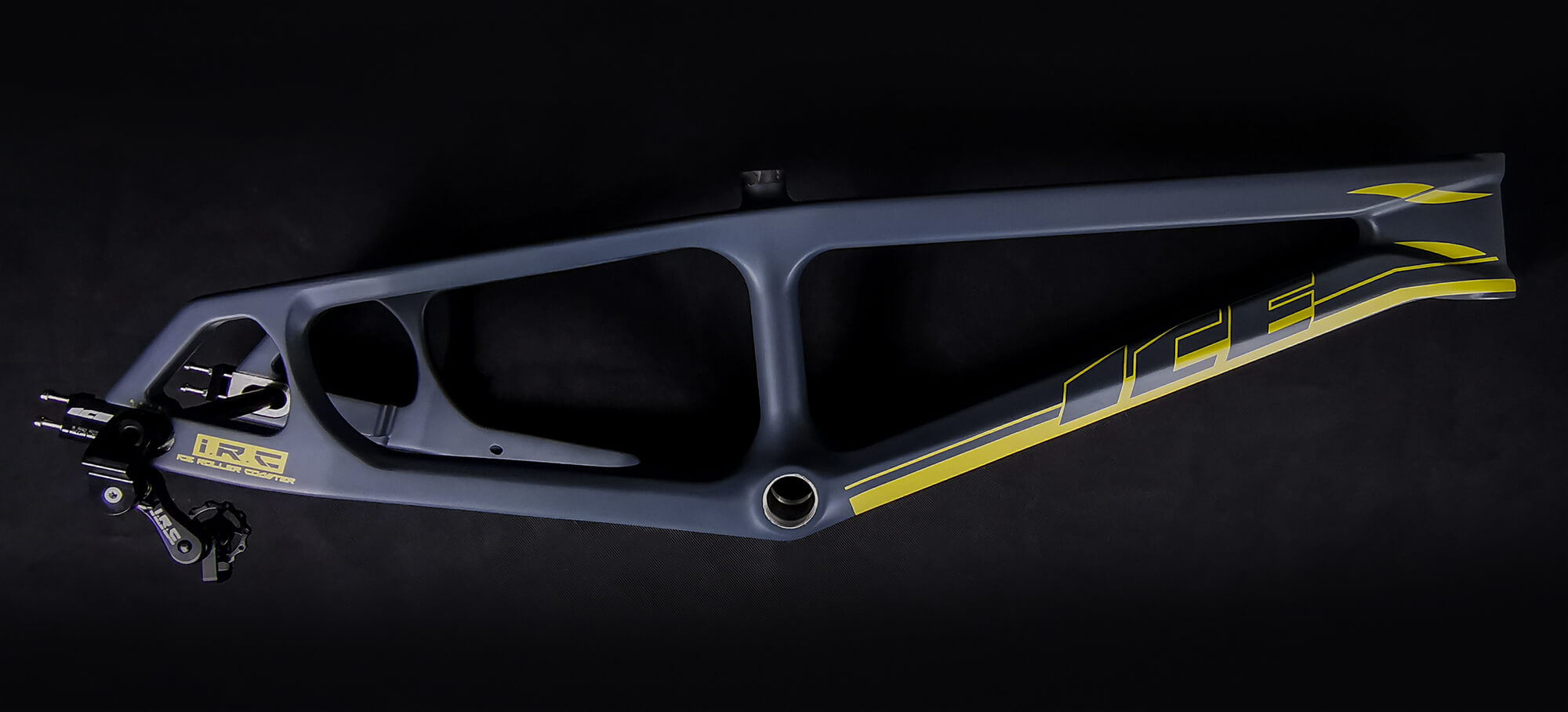 The Raptor is disc a brake specific frame, with the 'Arch' type rear stays designed to be used with a rear disc-brake caliper in 'flatmount standard, which makes everything very discrete'. The frame is compatible with a Ø140mm disc.
The frames dropouts are compatible with either a 10mm or 15mm axel, both of which come with the frame. For the bottom bracket ICE have stuck with the tried and trusted English threaded BSA 24, with the headset being the now standard, tapered 1 1/8 to 1.5".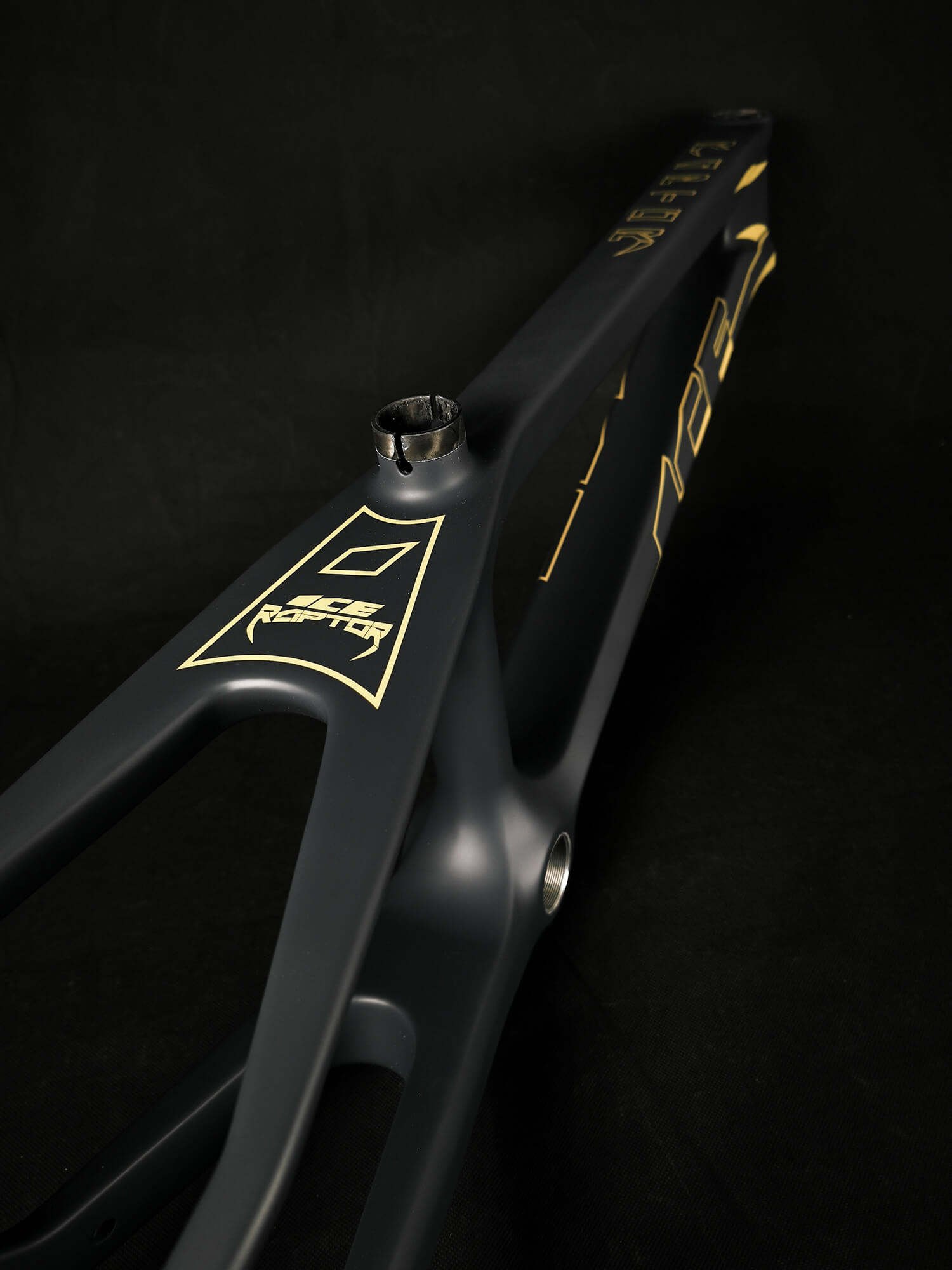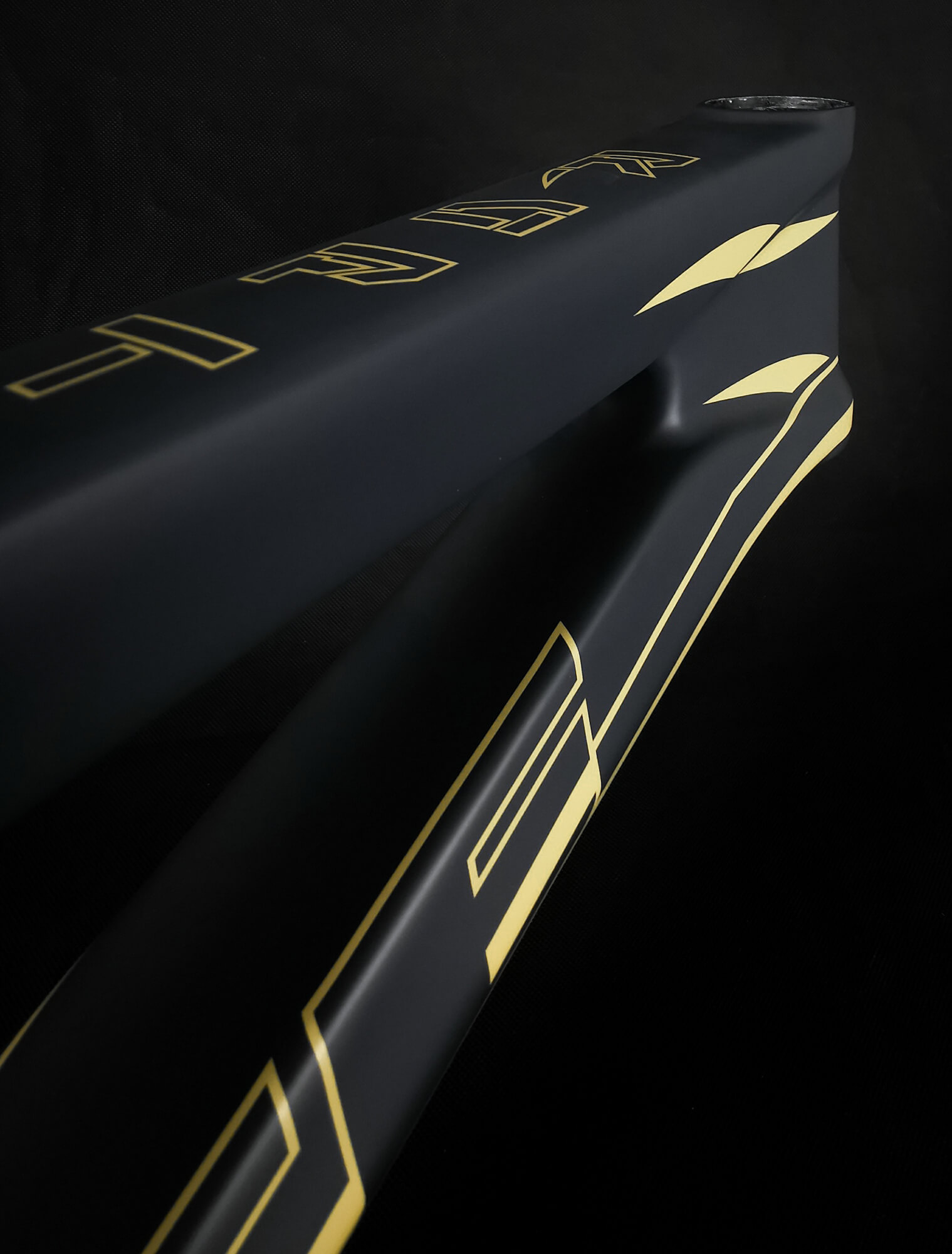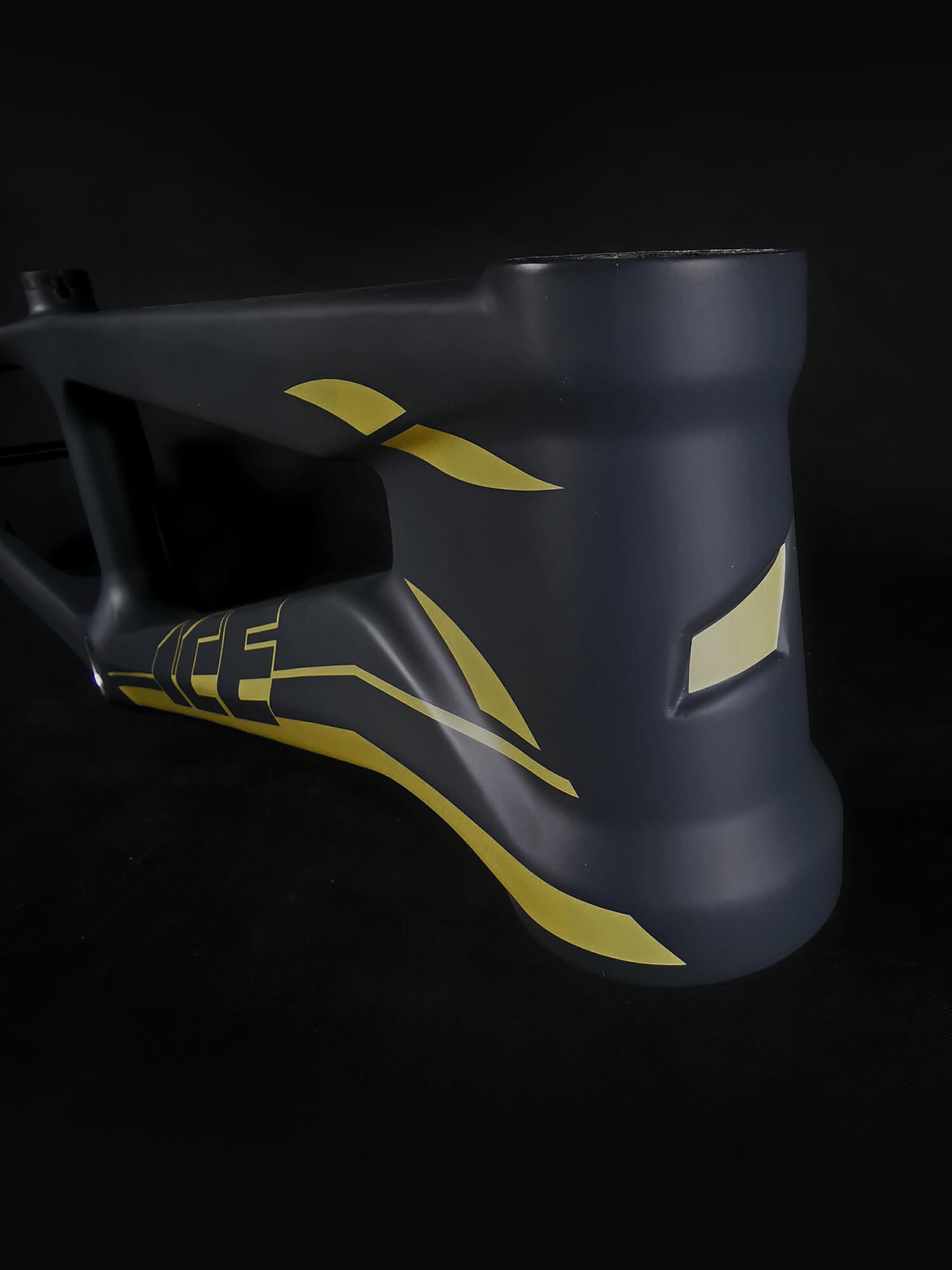 Interestingly, the 'revolutionary I.R.C chain-tensioning' system allows the chain to be removed without having to 'disassemble the rear wheel', meaning once set, you can always maintain your preferred rear wheel position.
The ICE Raptor frame is available in four sizes, PRO, PRO XL, PRO 2XL, PRO 3XL, with the XXL weighing in at 1.38 Kgs. The Raptor is available in any colour, once it's Matte Grey.
For more information check out the ICE website.