Kevin Mireles Suazo | 

Rider Profile
February 2018
Kevin Mireles Suazo | 

Rider Profile
February 2018

Name: Kevin Mireles Suazo
Plate Number: 636
Race Class: Elite Men
Home Town: Monterrey NL Mexico
How many years have you been racing? I started when I was 3 years old, I stopped when I was 10 and then I came back  at 13 years.
Any BMX idols growing up? Sam Willoughby, the way he left Australia and moved to San Diego to follow his dream inspired me a lot.
Favourite place to ride /train? My new local track in Monterrey.
Favourite track you have raced? Beijing Replica Chula Vista, Ca, USA.
Supercross or traditional track? Traditional track.
Lights or beeps? Beeps.
Training or racing? I prefer training because I improve my racing skills.
Favourite riders to race against? Joris Daudet, I love/hate being with him on the gate, his first straight makes me pedal as fast as I can but I still feeling like an amateur.
Favourite event you have raced so far? I have two  favourite events, 2014 worlds in Rotterdam, my first Junior Men Year and 2016 USA grands where I got 5th in the semi in 'A pro'.
How did the 2017 season go for you? It wasn't the best year for me, lots of change in my life. I moved to a different city and I couldn't race any international race. My overall place in local championship was 2nd.
Whats are your plans/goals/hopes for the 2018 season? I live in a new city (Monterrey), I got a new job training kids, and everything set up for this season. I'm ready to have the best year of my career. The plan for this year is race as much as I can. I have my tickets for the worlds cups, I have to get my place to represent Mexico this year at the worlds in Baku and we race the Centro American games in Colombia. I want to finish this year and say that this was the best year of my life.
Long term BMX goals? Worlds in Baku 2018 for this year. 2020 Tokyo … I have to be there!
What one thing would you do to improve the sport? More advertisement and marketing about this sport locally and internationally.
What do you do when youre not riding BMX? Watch BMX videos haha, and I like to go to cinema and hang out with my brother and friends.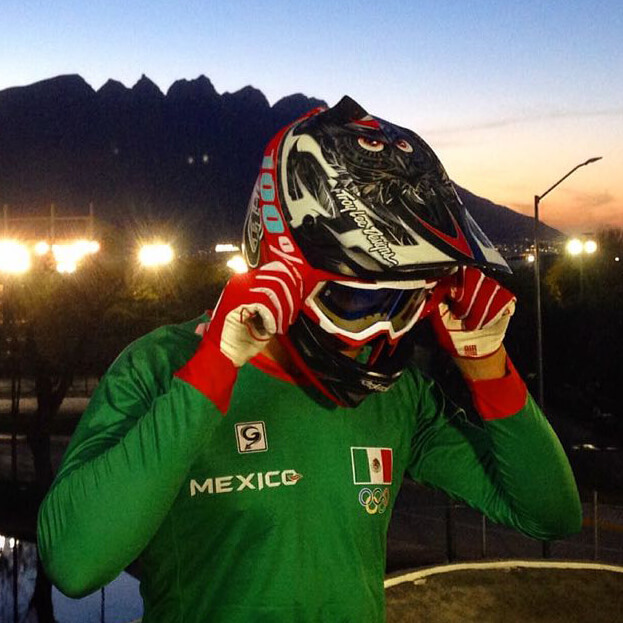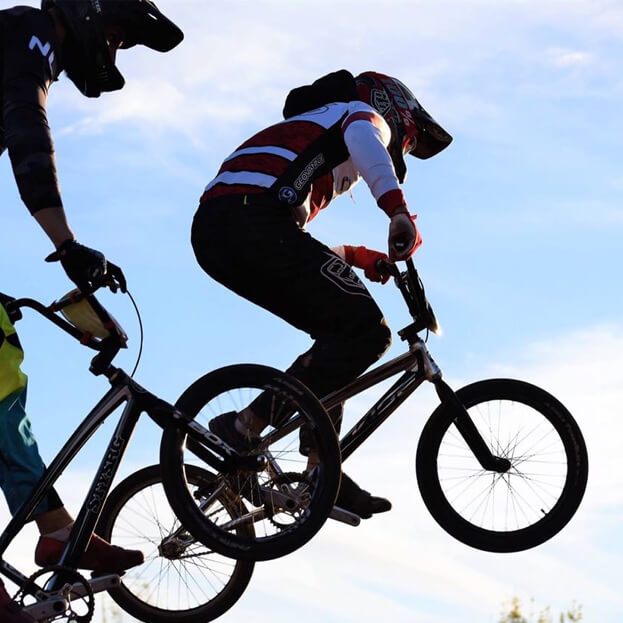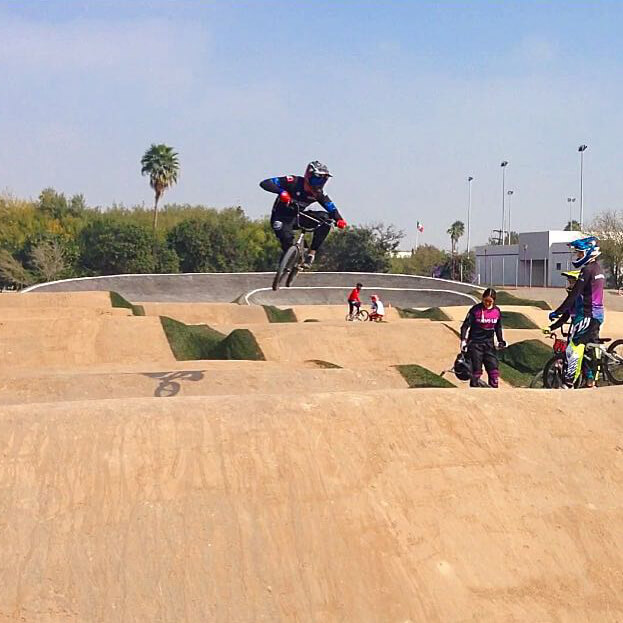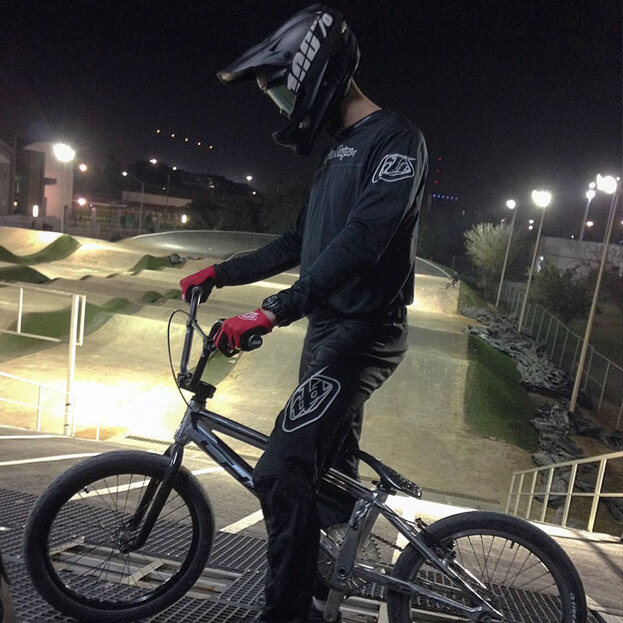 BIKE CHECK:
Frame: Chase RSP 3.0 XXL+
Forks: Elevn 20mm
Bars: Renthal BMX
Grips: ODI Troy Lee Designs
Stem: Speedline
Seat: Tioga Spyder
Cranks: Shimano DXR
Chain: ACS
BIKE CHECK:
Sprocket: Renthal 44T
Pedals: Shimano Road 
Brakes: Promax
Front Hub: Onyx 20mm 
Rear Hub: Onyx Ultra SS 
Rims: Envy
Front Tyre: Tioga Fastr 1.75
Rear Tyre: Tioga PowerBlock 1.60
BIKE CHECK:
Frame: Chase RSP 3.0 XXL+
Forks: Elevn 20mm
Bars: Renthal BMX
Grips: ODI Troy Lee Designs
Stem: Speedline
Seat: Tioga Spyder
Cranks: Shimano DXR
Chain: ACS
Sprocket: Renthal 44T
Pedals: Shimano Road 
Brakes: Promax
Front Hub: Onyx 20mm 
Rear Hub: Onyx Ultra SS 
Rims: Envy
Front Tyre: Tioga Fastr 1.75
Rear Tyre: Tioga PowerBlock 1.60