Custom Meybo OS20 | Niels Bensink's KTM Pump Track Worlds Edition
Words & images by Niels Bensink
Custom Meybo OS20 | Niels Bensink's KTM Pump Track Worlds Edition
Words & Images by Niels Bensink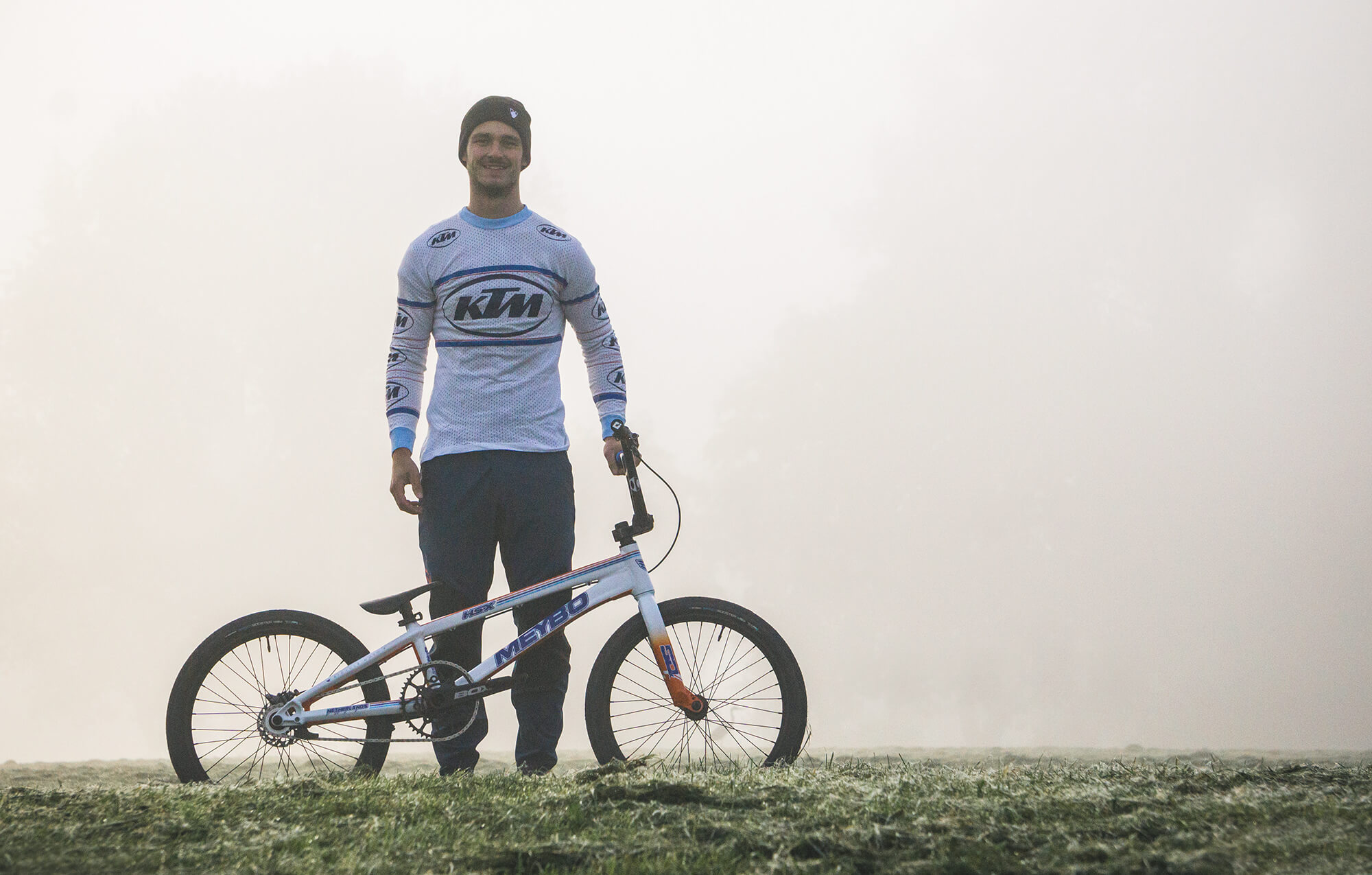 Who isn't intrigued by the good old days? The KTM 250cc 1981 edition was considered, by many, the fastest stock dirt bike built at the time. My dad used to own and race one in the early 80's and can confirm it was indeed a beast. A good reason for me to replicate this iconic bike in honour of my dad's career and the path that it lead us to. A cool extra is that it resembles the Dutch colours like no other which makes it a perfect build for this years Red Bull Pump Track World Championships in Lisbon, Portugal. With a couple special paint features I got to give it my own little twist as well.
It is not just a regular BMX build. I will be racing an OS20 (22'') BMX in a regular 20 inch XXXL Meybo HSX frame. Bigger wheels, more stability, faster rolling speed and a higher average speed, bigger wheelbase, more traction and more comfort. Ideal for a no pedal race and the closest I could get to the feel of a hardtail mountainbike without running a dirtjumper. The KTM was innovative for it's time, just like the oversized Meybo I ride today. And luckily Vee Tire produces OS20 tires to make the set up complete.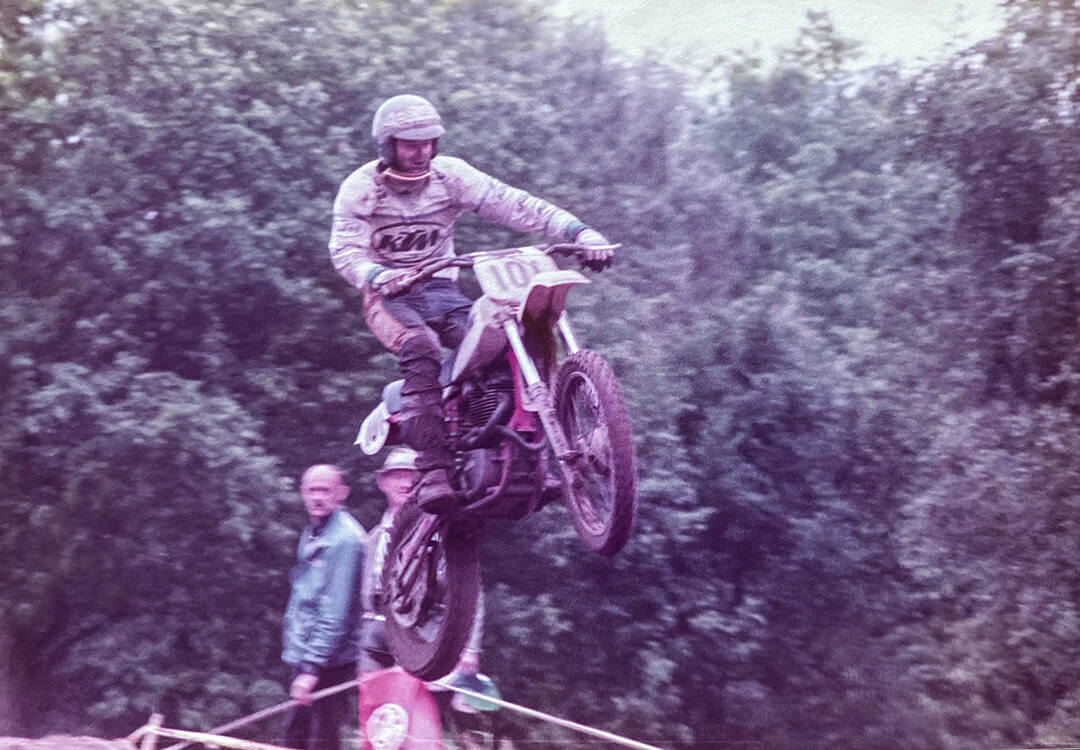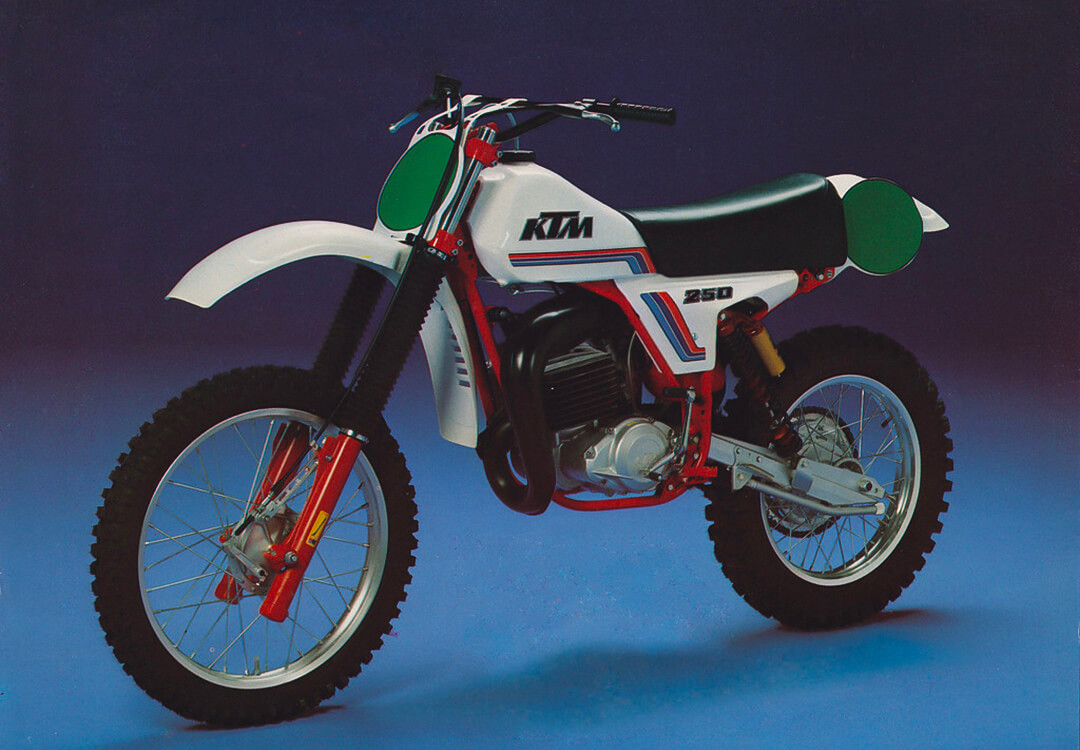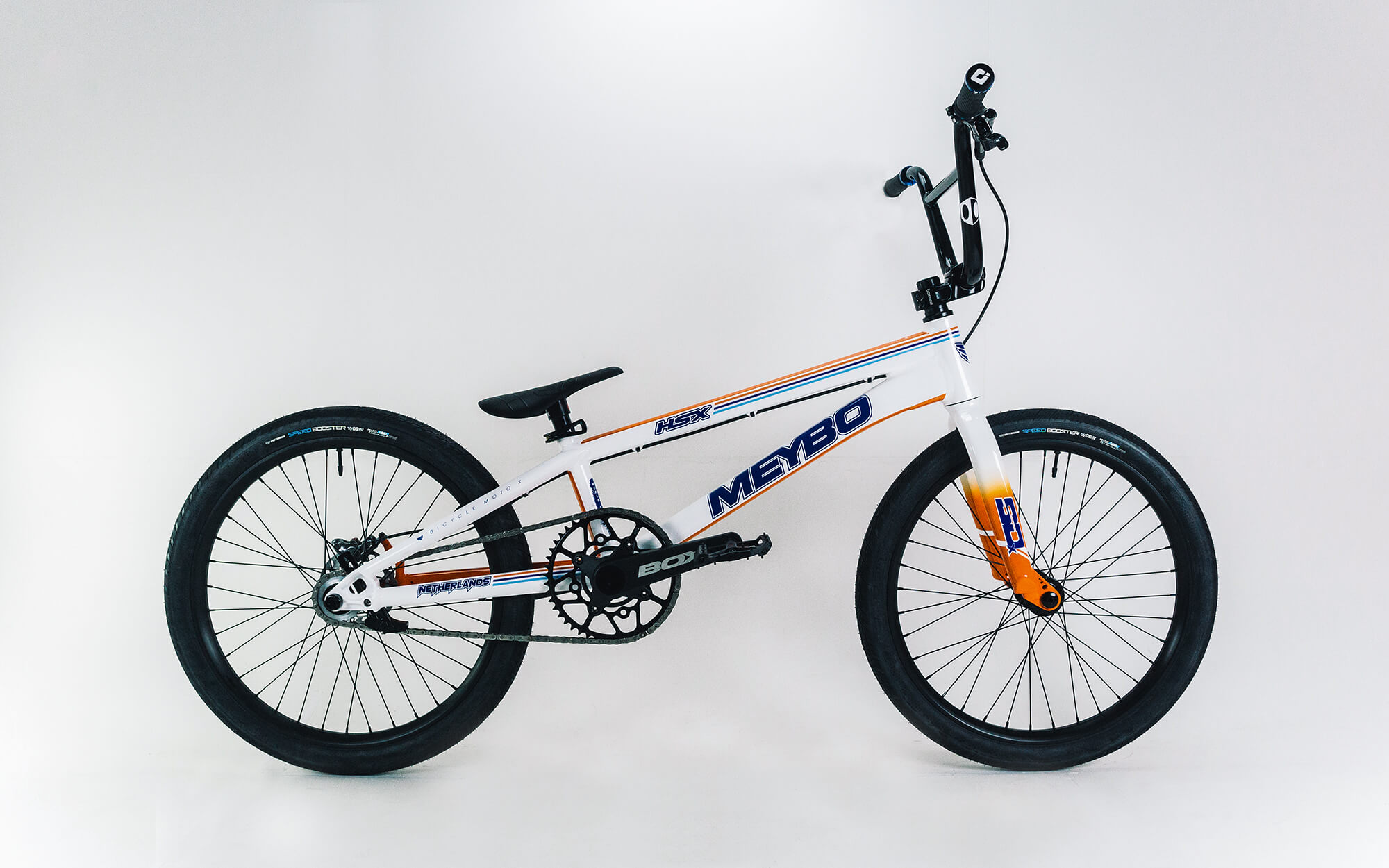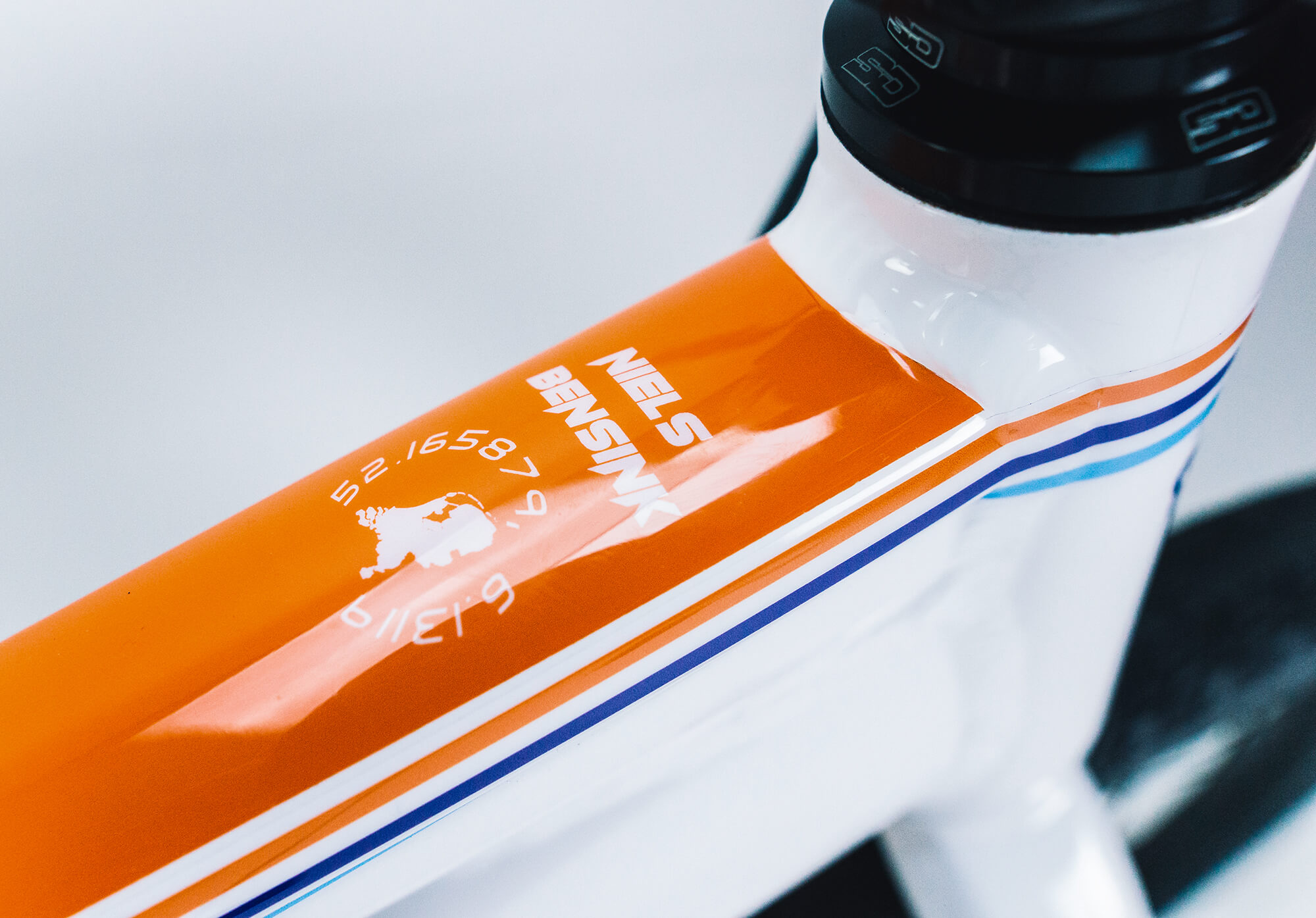 This year marks my 11th year with Meybo Bikes and I couldn't see myself riding with anything else. I can't thank Meybo Bikes, BMX24Seven and A&S Designs enough for such a hell of a job they did on such short notice and giving me the chance to create a custom build for this one off event.  It came out better than I imagined and it feels special to swing my leg over this dream build with a little personal story.  I can't wait for the first lap on the track this week. The colours will be popping under the Portuguese sun!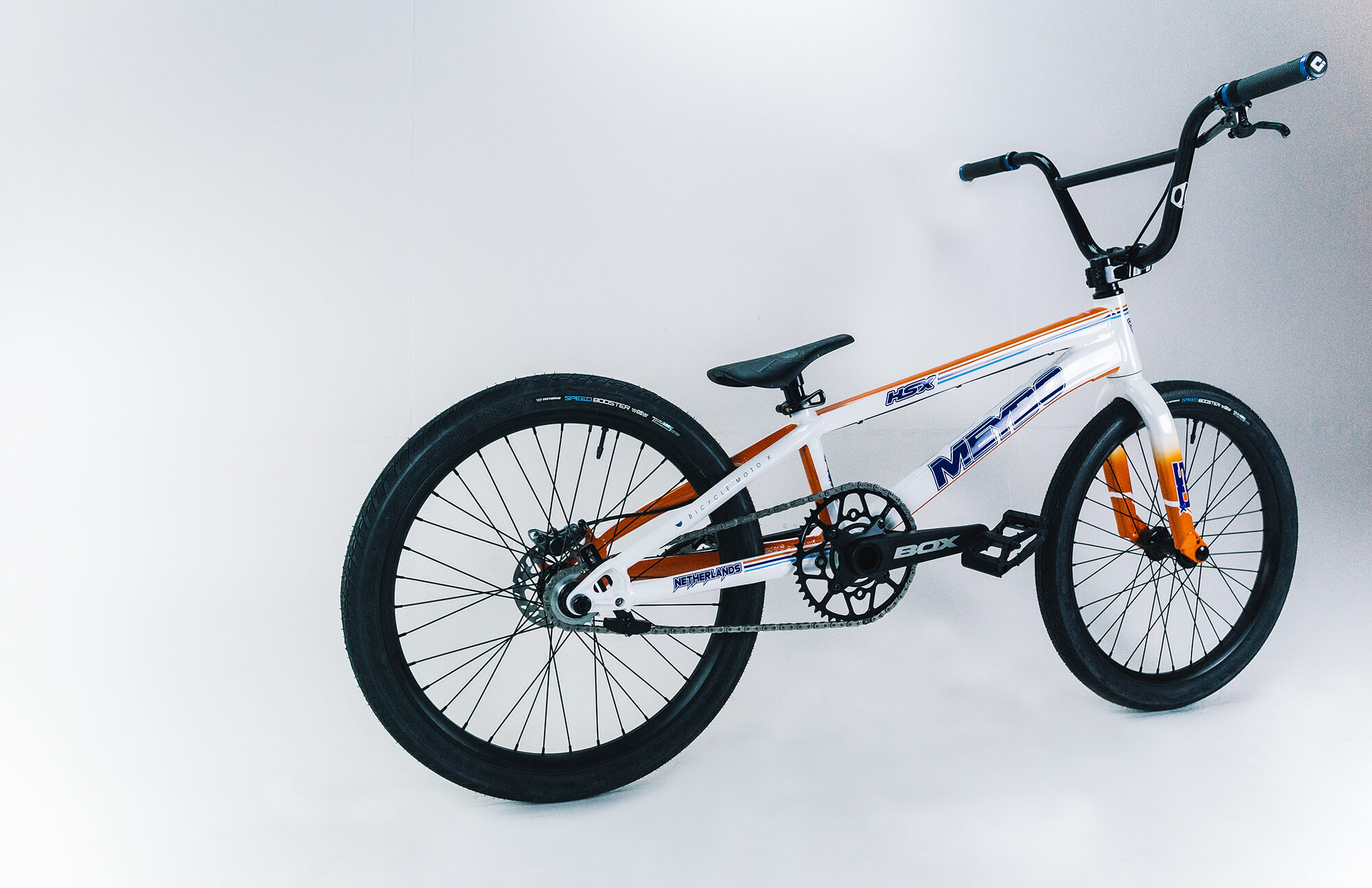 Meybo Bikes 20'' XXXL HSX 'KTM 1981 250 Replica' Frame
Components Pro V2 Alloy Forks
Box One 8-inch Bars
Box One Lock-On Grips
Box One Top Load 53mm Stem
SD Components Headset
Meybo Bikes 20'' XXXL HSX 'KTM 1981 250 Replica' Frame
Components Pro V2 Alloy Forks
Box One 8-inch Bars
Box One Lock-On Grips
Box One Top Load 53mm Stem
SD Components Headset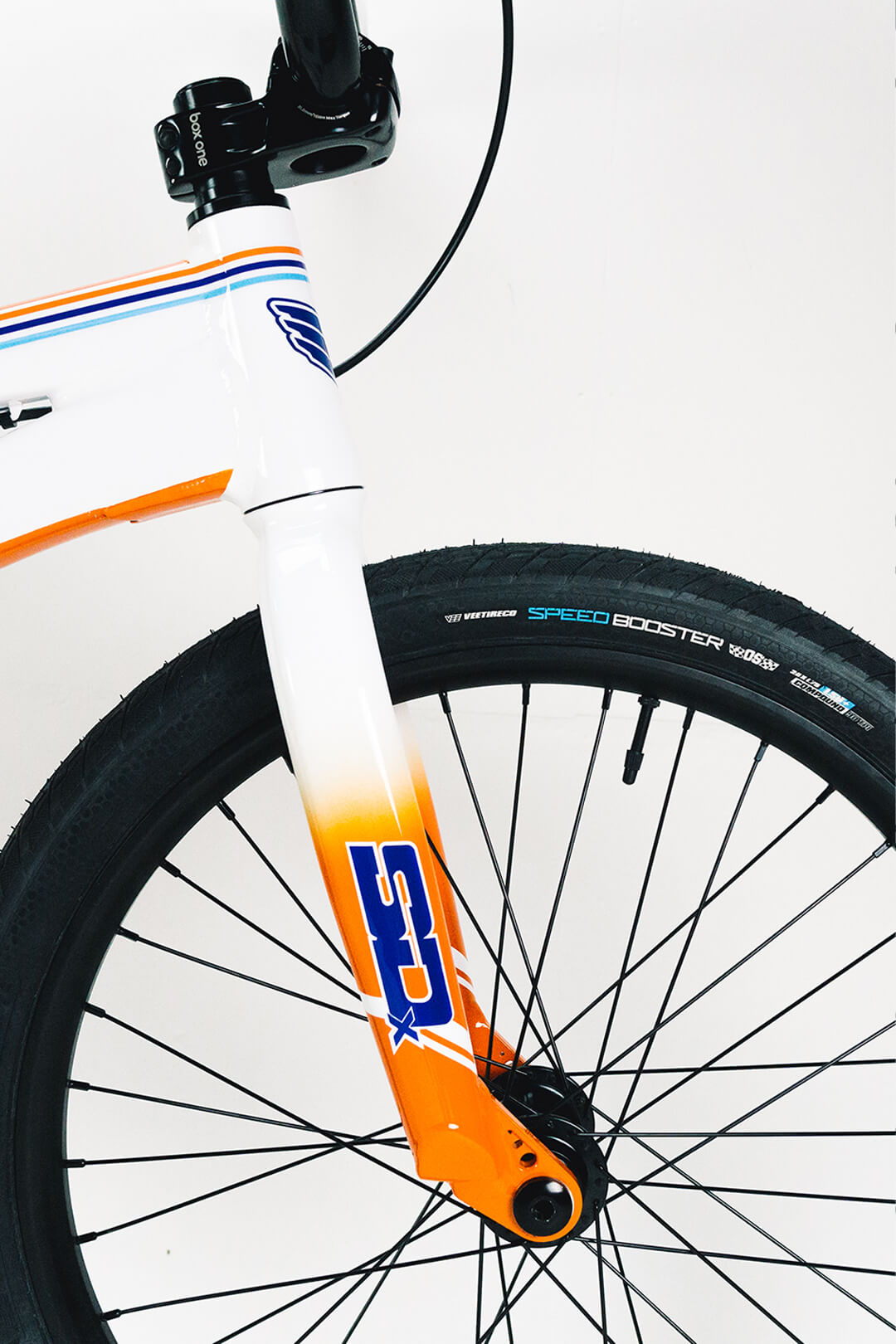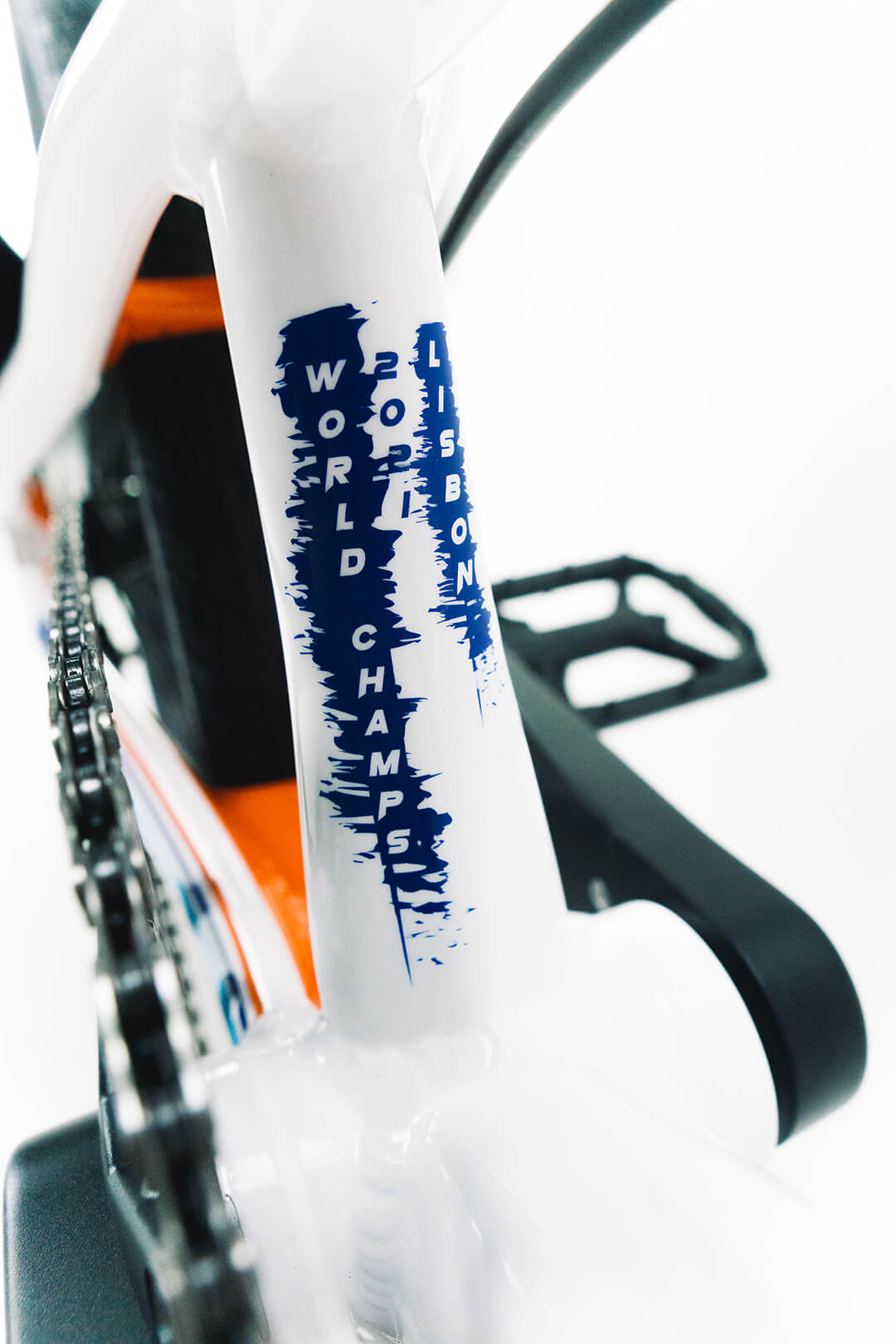 Shimano XTR Disc Brake
SD Components – 120mm Disc
Box One Seat
Box One Quick Release Clamp
SD-X OS20 Rims
SD-X Sniper Pro Hubs
Vee Tire OS20 1.75 Speedbooster Tyres
Vee Tire Tubes
Shimano XTR Disc Brake
SD Components – 120mm Disc
Box One Seat
Box One Quick Release Clamp
SD-X OS20 Rims
SD-X Sniper Pro Hubs
Vee Tire OS20 1.75 Speedbooster Tyres
Vee Tire Tubes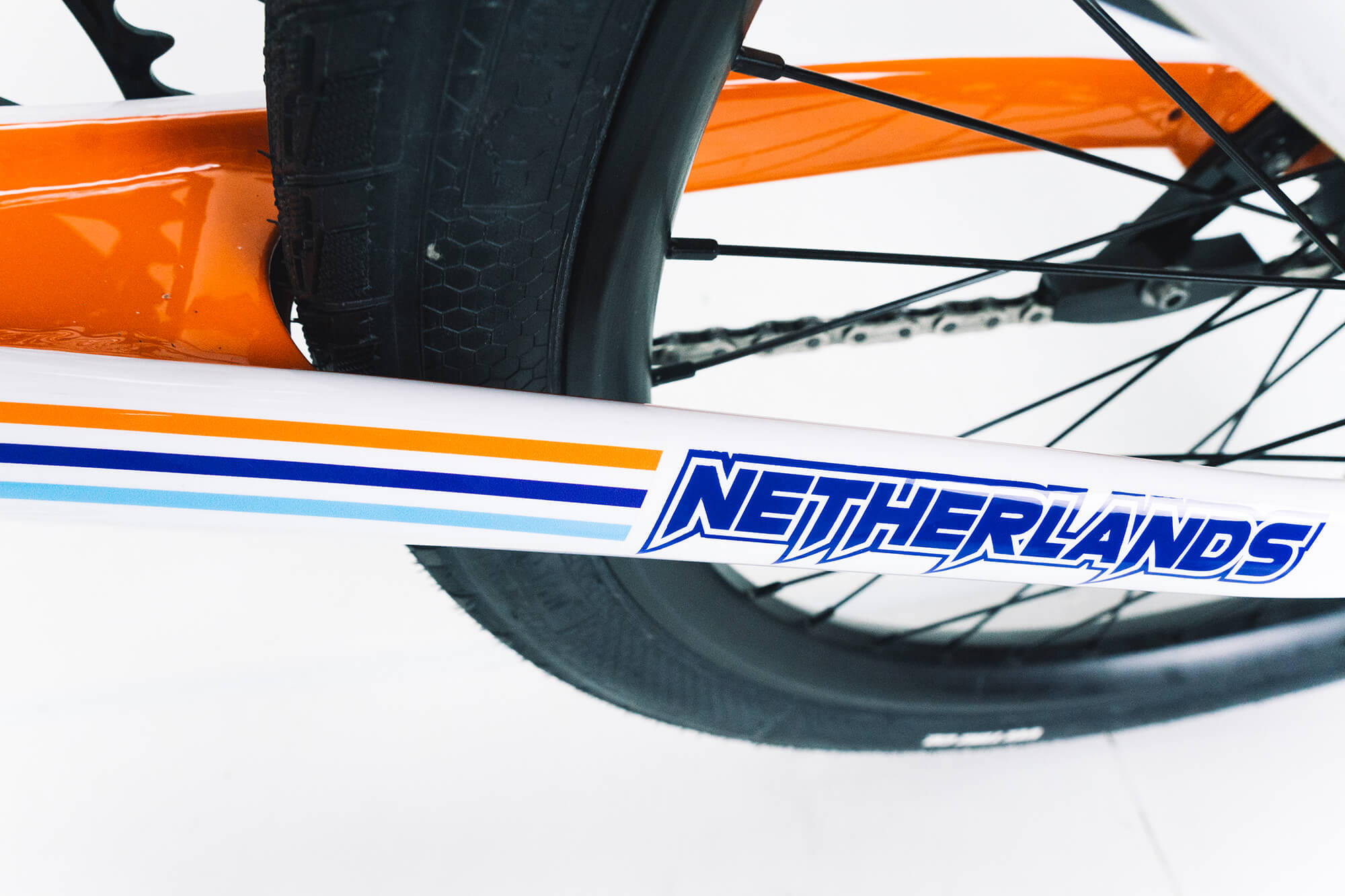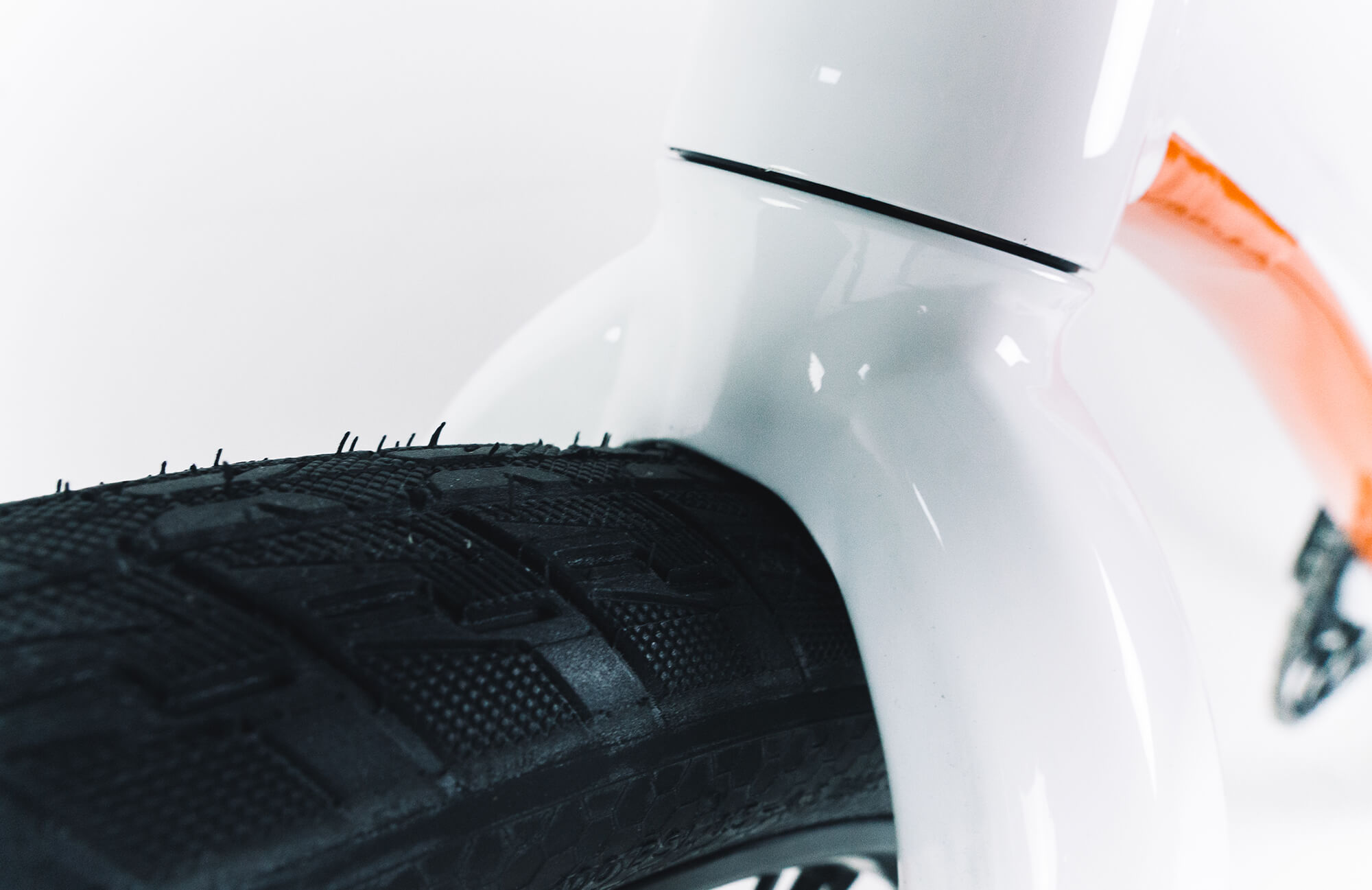 Box One 1.75mm Cranks
SD Components Integrated Bottom Bracket
SD Components SD-X 47T Chainring
SD Components 17T Rear Cog
KMC Chain
SD Components Tensioner
HT Components AE05 Pedals
Custom Paint by A&S Designs
Box One 1.75mm Cranks
SD Components Integrated Bottom Bracket
SD Components SD-X 47T Chainring
SD Components 17T Rear Cog
KMC Chain
SD Components Tensioner
HT Components AE05 Pedals
Custom Paint by A&S Designs