French brand, Marshal Racing have now settled in Nevada, USA and in order to celebrate their new location they have released this slick 'USA Special Edition' of their Punisher V2 aluminium race frame …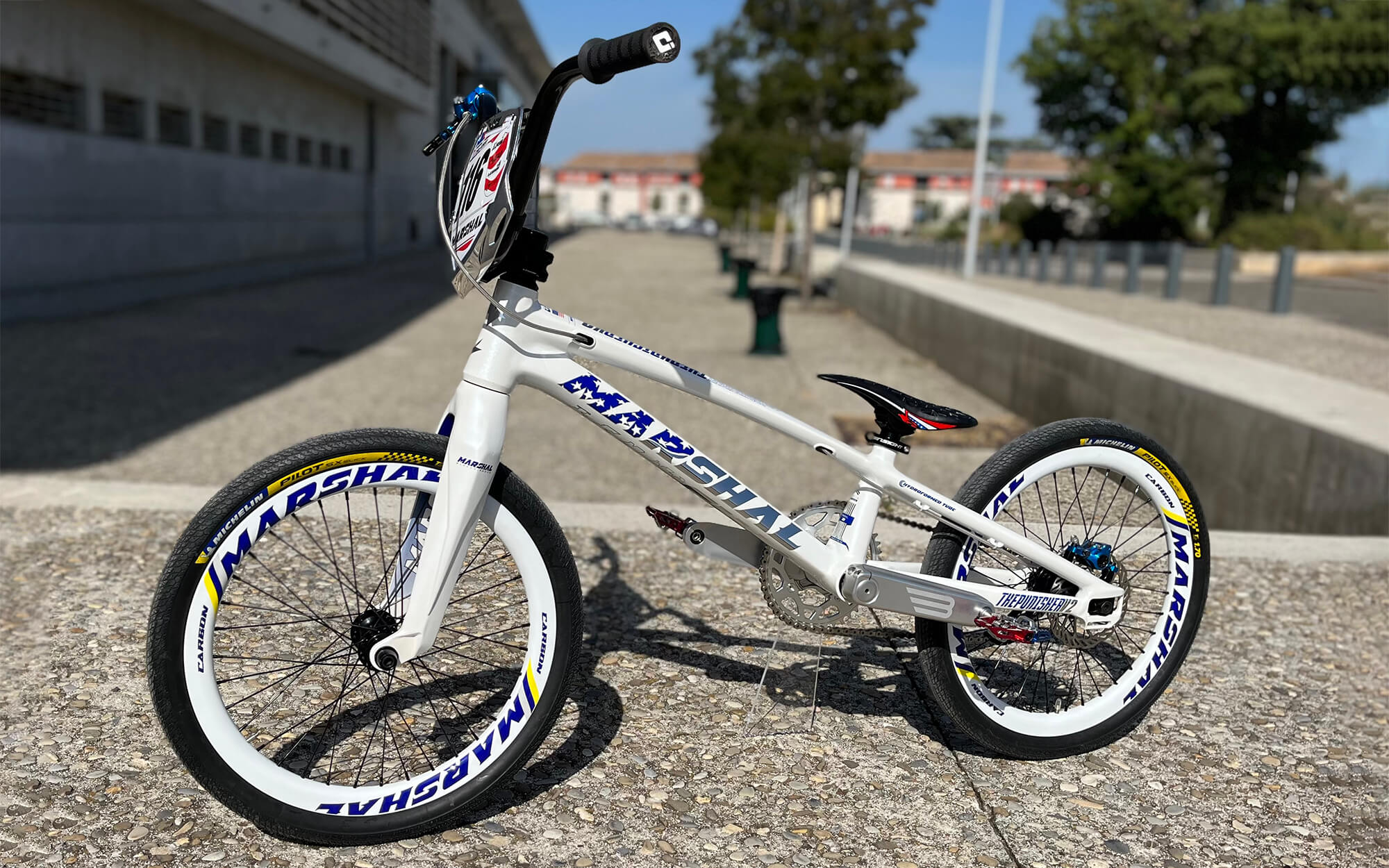 Marshal Racing Punisher V2 USA Special Edition Alloy Frame
Marshal Racing Black Diamond Carbon Forks
Marshal Racing Carbon Rims White Edition
Legion Abrams M1A2 Oversized 31.8mm Stem
Legion Oversized 31.8mm Handlebars 7.5″
​Marshal Racing Punisher V2 USA Special Edition Alloy Frame
Marshal Racing Black Diamond Carbon Forks
Marshal Racing Carbon Rims White Edition
Legion Abrams M1A2 Oversized 31.8mm Stem
Legion Oversized 31.8mm Handlebars 7.5″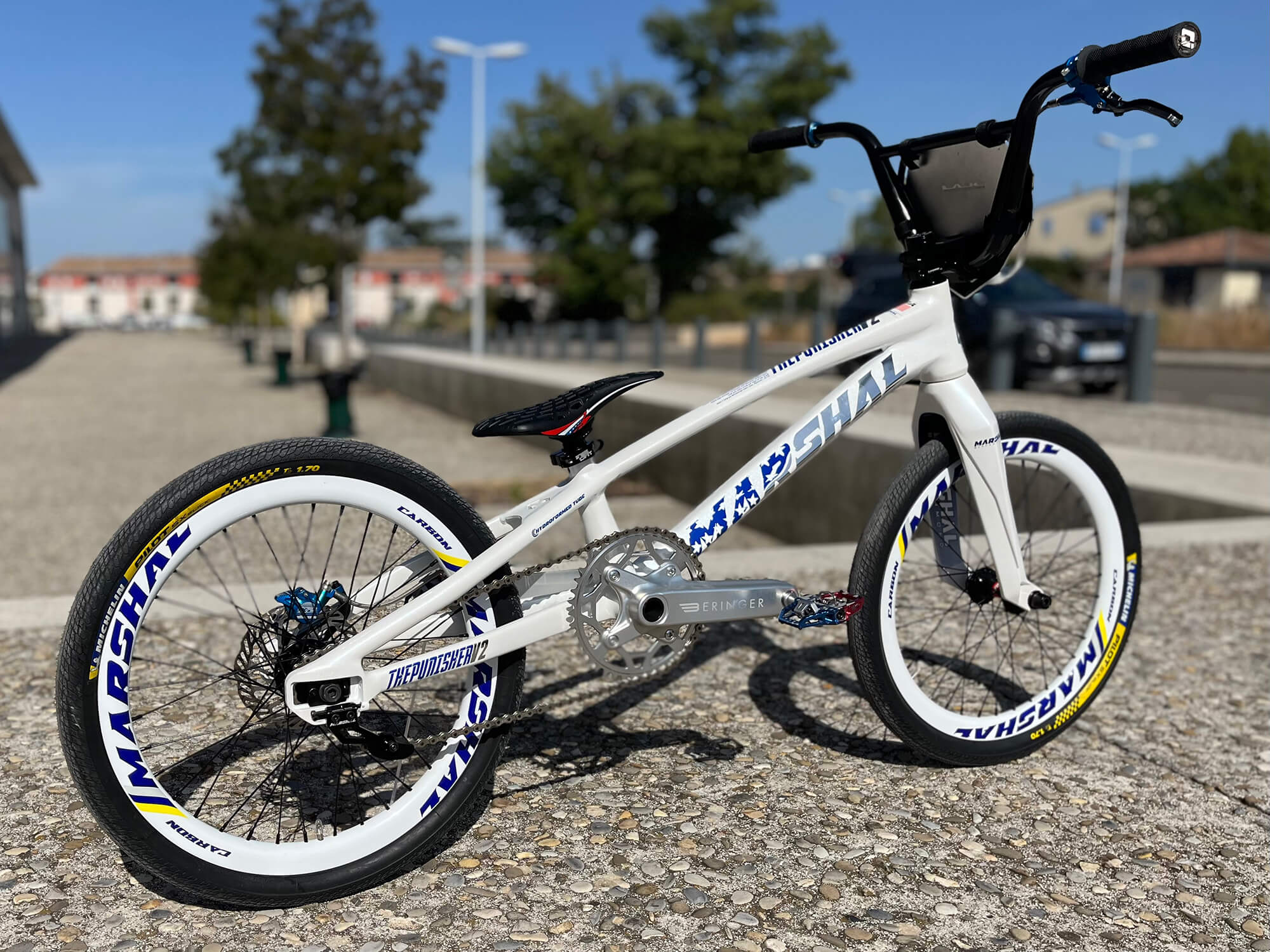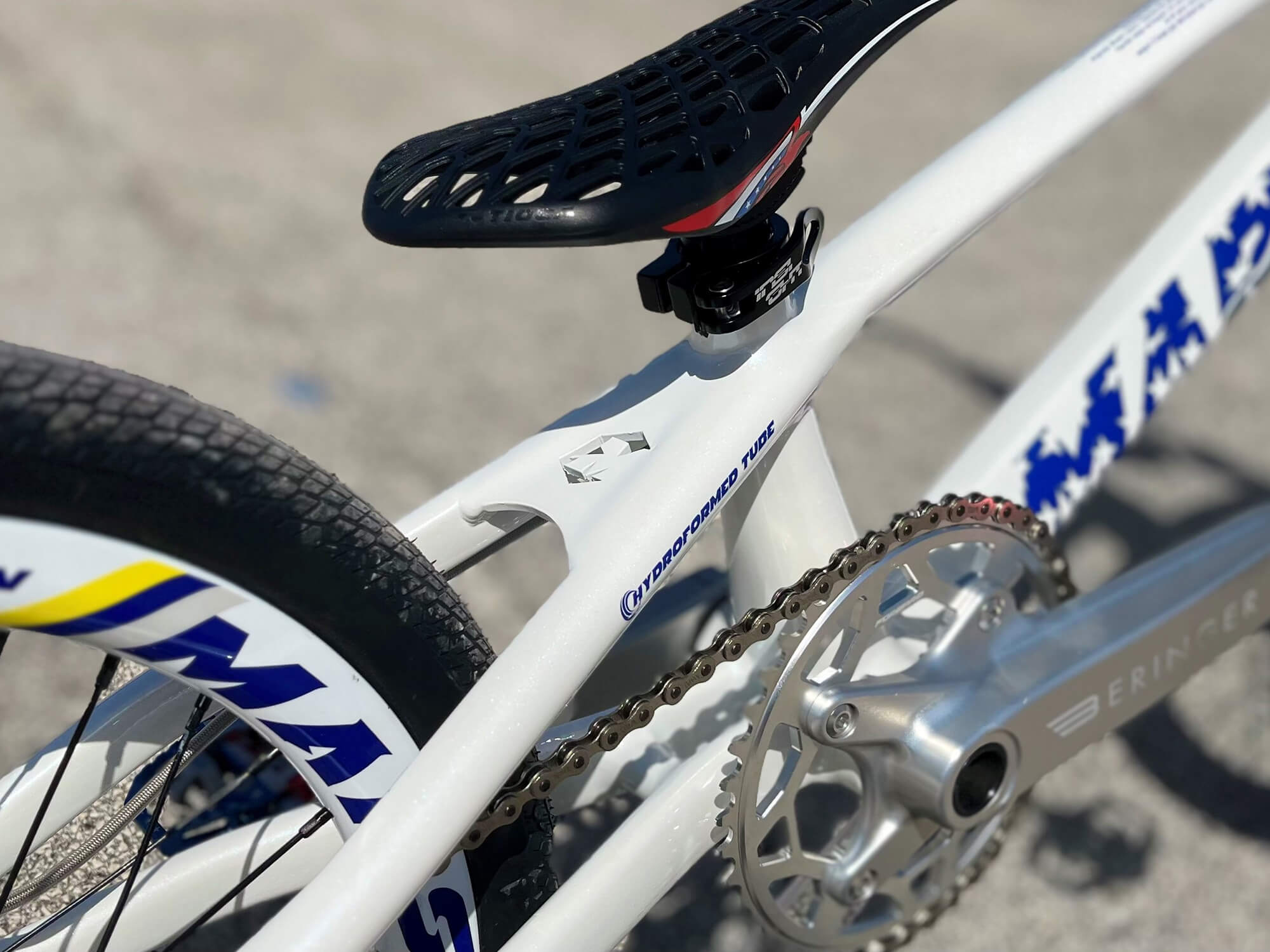 Legion Press-Fit Bottom Bracket with high-end Ceramic Bearings
Beringer Cranks
HT Components Pedals USA Edition
Tioga Saddle USA Edition
Hope Disc Brake
Legion Press-Fit Bottom Bracket with high-end Ceramic Bearings
Beringer Cranks
HT Components Pedals USA Edition
Tioga Saddle USA Edition
Hope Disc Brake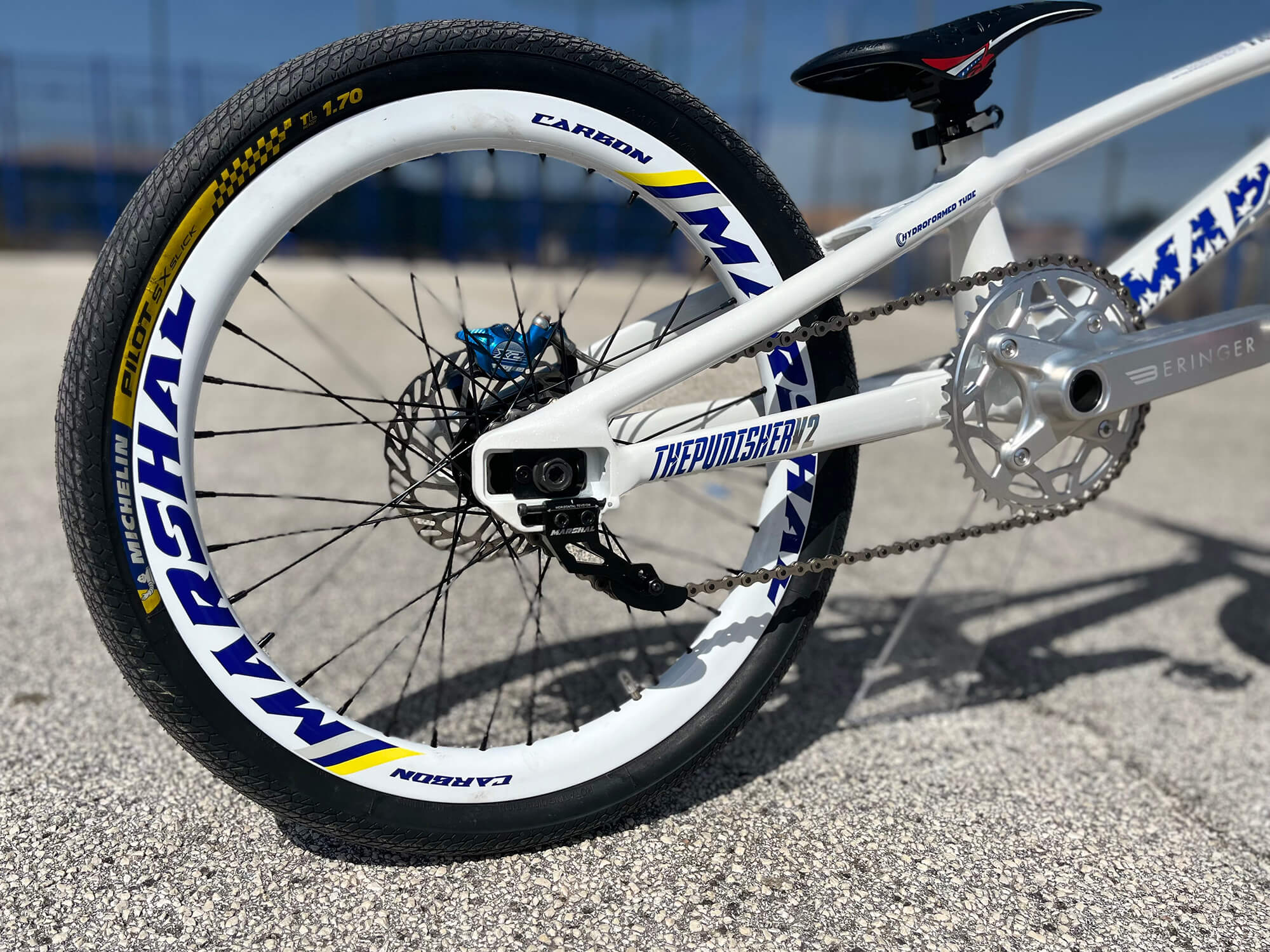 Marshal Racing Press Release 21 Aug 2023:
Marshal Racing is a brand specializing in BMX Racing competition.
Originally from France, MARSHAL settled in Nevada (USA) in 2023, and also created the LEGION brand. Our products are now designed in the USA!…
It seemed good to us to make a model dedicated to the USA, the country which gave birth to the BMX, and which we cherish. We want to pay tribute to the USA through this new model.