LUX BMX | Meybo Joe – Dialling into the Olympic Vibe
Words & photos by Bruce Morris / LUXBMX Race Manager
LUX BMX | Meybo Joe – Dialling into the Olympic Vibe
Words & photos by Bruce Morris / LUXBMX Race Manager
There's a nice connection writing about this custom Meybo on Father's Day here in Oz as this bike was built by Joe for his boy. A boy that never seems to stop growing, hence the 22.5 inch top tube build seen here in these images. Joe's a good friend of the LUX race scene and had an inside lane when we were looking at snapping up the special run of HSX frames Meybo had slated for the Dutch national BMX team for the, now postponed, 2020 Olympics.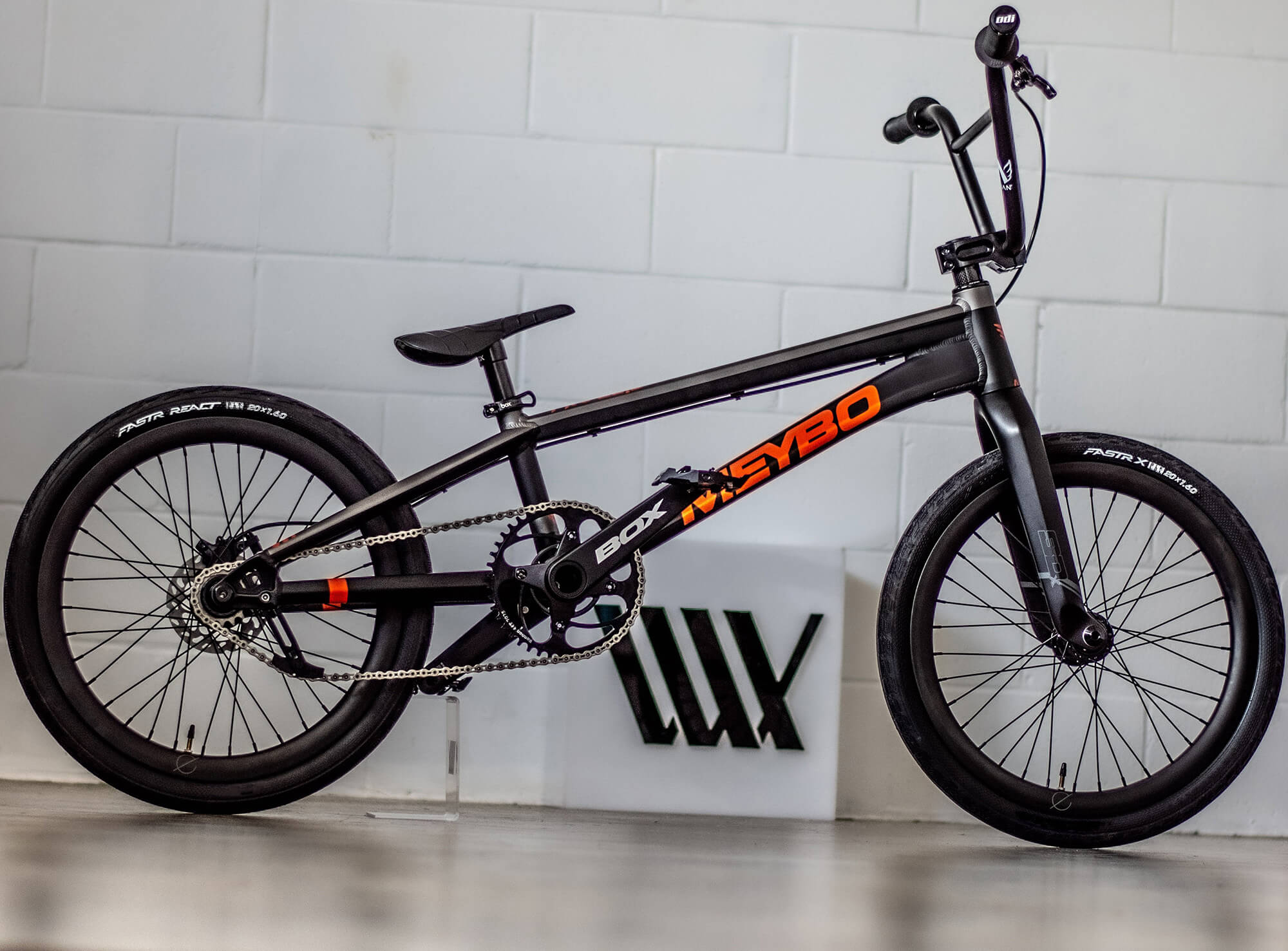 As parents, most of us would do anything for our kids, and like most parents, Joe thoroughly enjoyed spec'ing out this build for his boy. As a racer himself, he understands the importance of a balanced rig and quality parts, and in reality, as a past track racer, even though this custom bike is at the pointy end of what you can spend on a BMX race bike, it barely scratches the surface of what competitors spend in other cycling disciplines. At the end of the day, what a track racer spends on a set of wheels, you can have the best BMX race bike money can buy. The bike is the lowest cost of the racing budget when you factor in travel, entry fees, coaching and physiotherapy (if you're old like me and still race), so you may as well build a bike that's dialled in for your needs and riding style.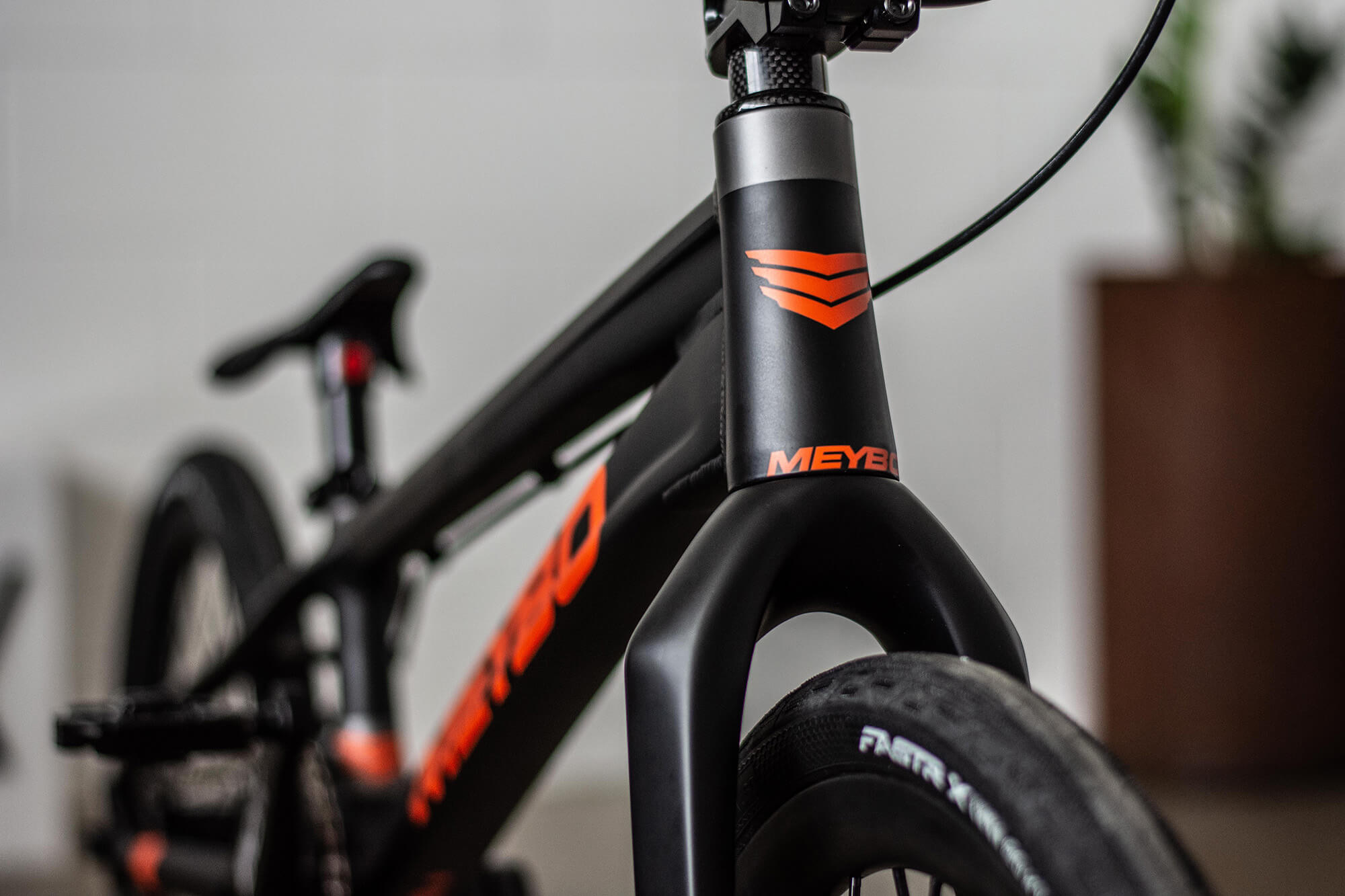 This build is a compilation of Meybo's part's partner. SD Racing Components (carbon forks and disc brake set-up), BOX (these frames come fitted with BOX One M35 cranks), as well as other high-end parts like Onyx Ultra SS disc hubs, Spectre carbon rims and Spectre Ti spokes. 
But the jewel in the crown in this frame design is the fixed rear end and chain tensioner set up. Change gearing on your race rig and there's always the struggle of setting the rear end length back to where you had it, and a lot of times it's just not possible to get the combo of chain length, chain-ring and sprocket set up back to where it was previously. Making the bike handle just that little bit differently on the back wheel or out of the gate.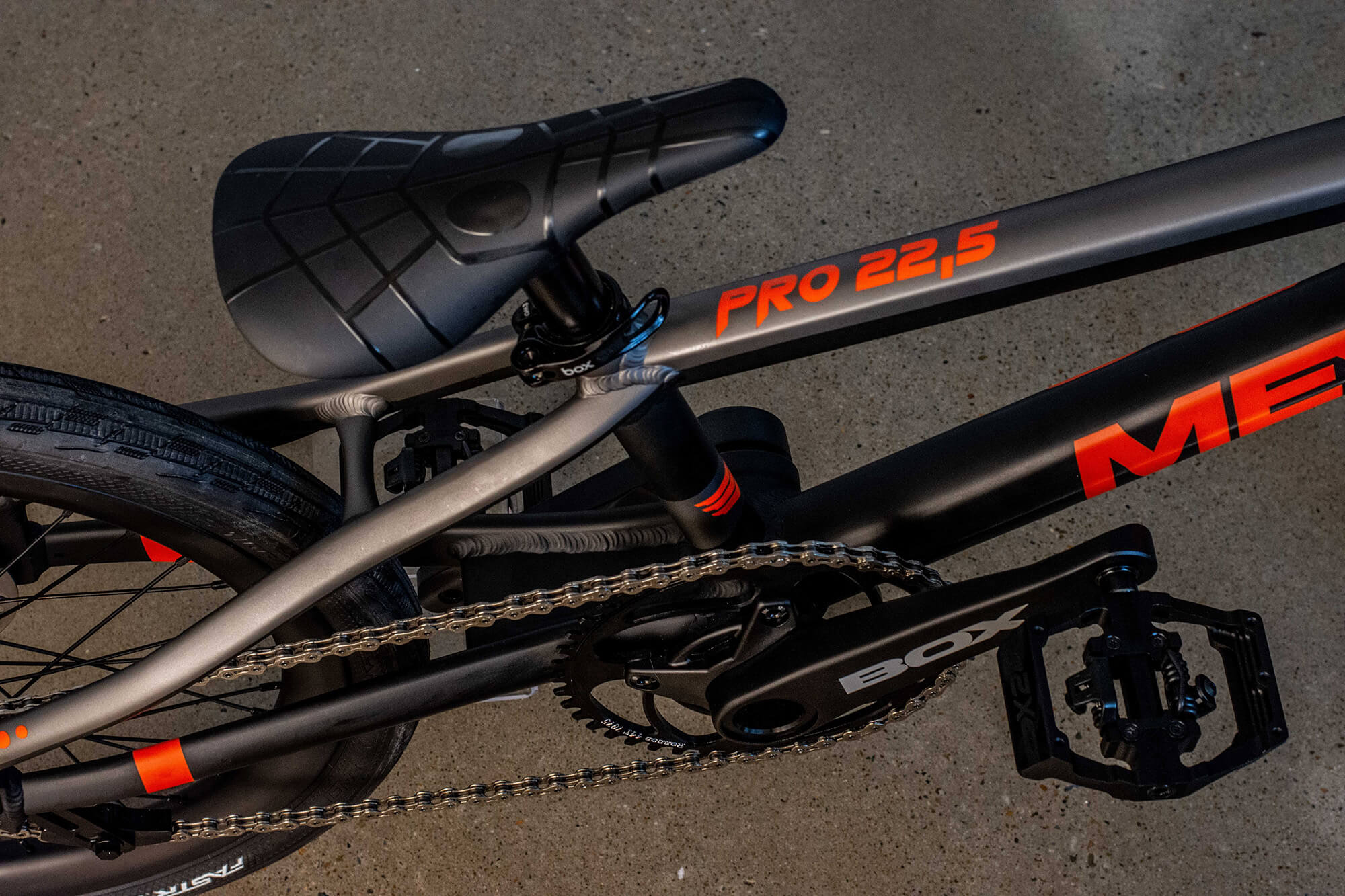 Well, the HSX design negates this anxiety with the utilisation of a fixed chain-stay and let's face it, we all run our chain lengths pretty much in the same spot once we reach a certain point in our riding career. And in an era where gearing combos seem to change often, there's no fear of laying right into it on the gate after a quick gear change because that rear axle isn't moving anywhere! The inbuilt frame mount for the disc brake means that the wheel slips in and out when removing it for rear cog changes. Takes just a couple of minutes for a gear (or tyre change).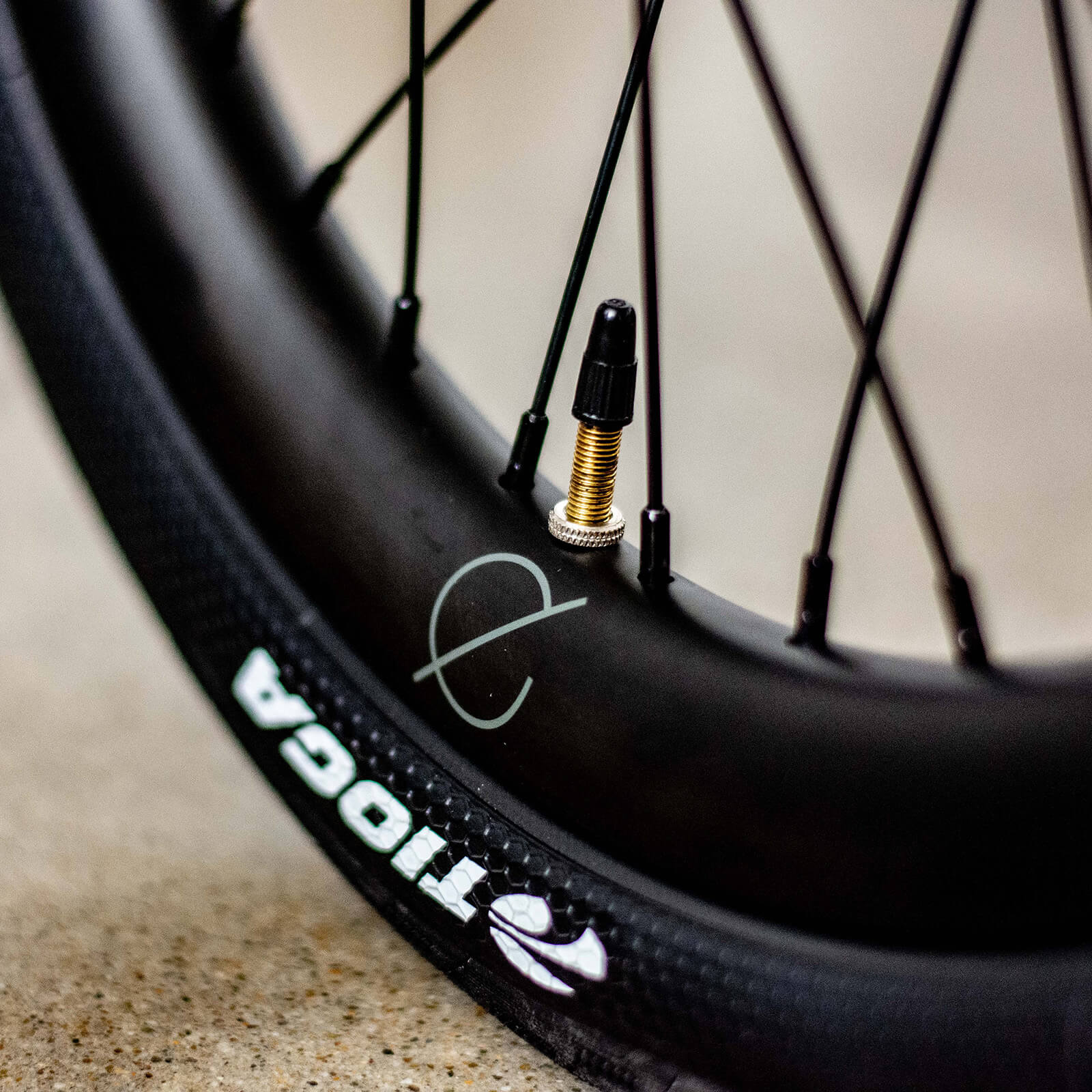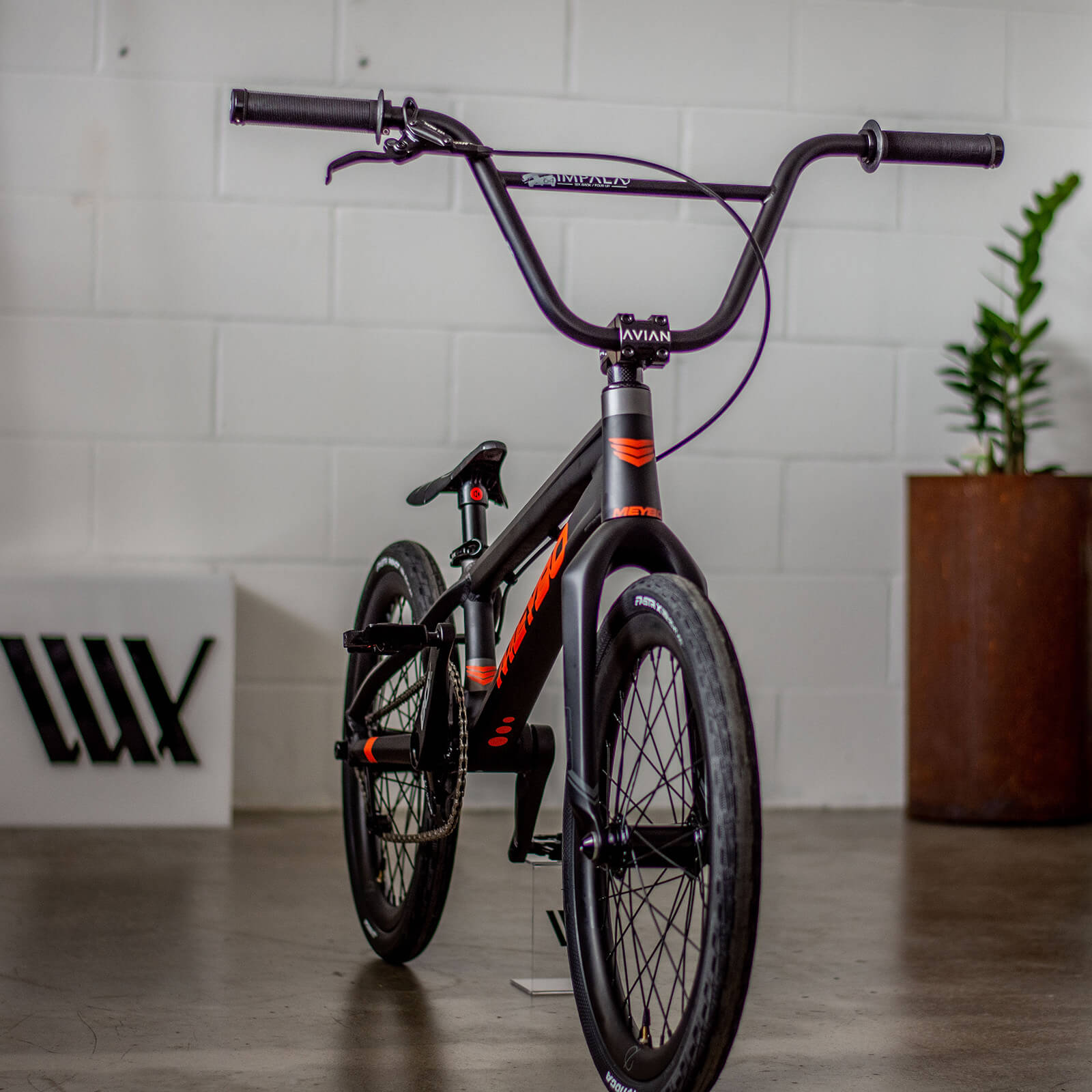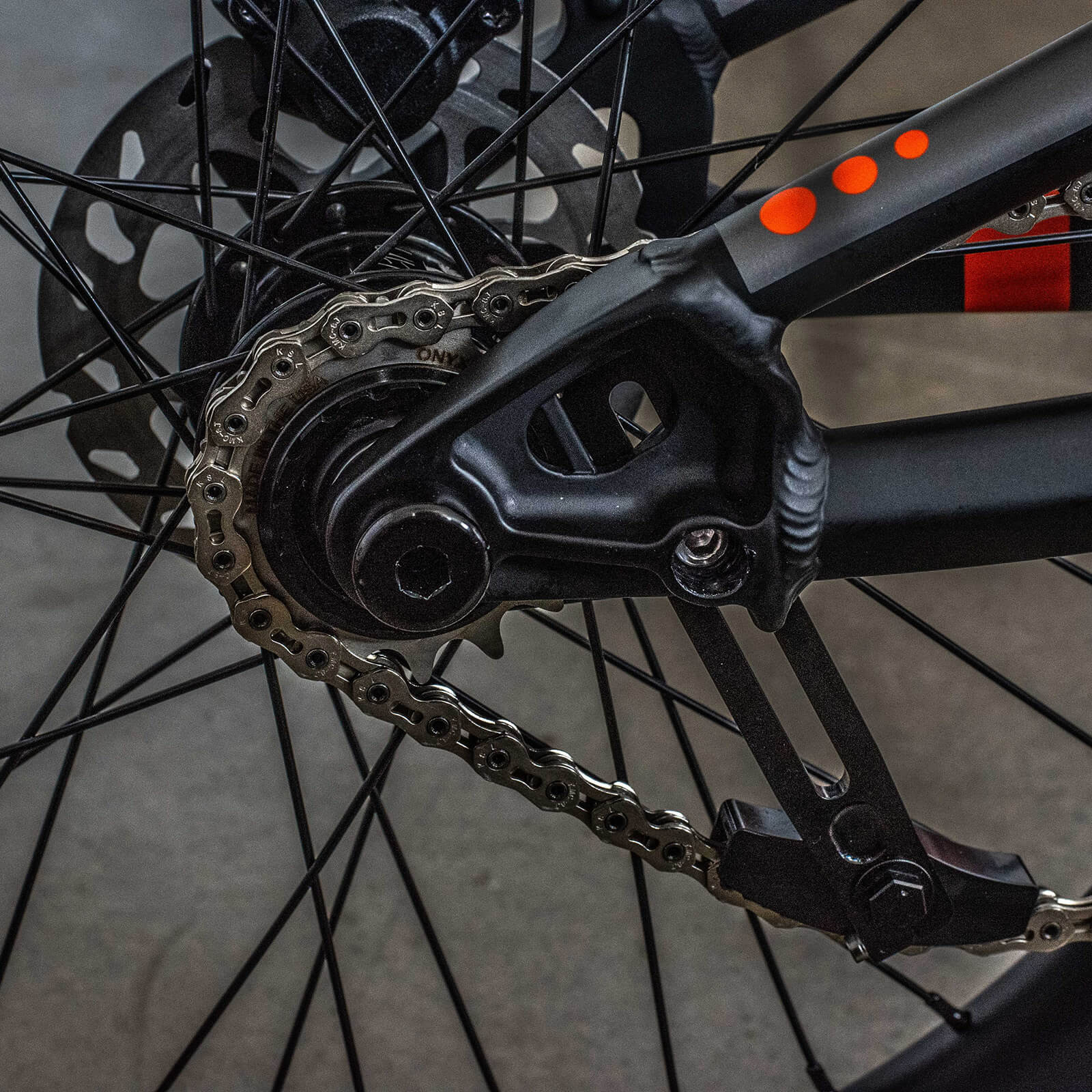 On top of the go-fast features, we reckon this bike just looks the goods! It bolted together easily and though the frame looks beefy as hell (check out that chain-stay brace behind the BB!), this ride weighed in at 8.6kg loaded with fluids and pedals. That's damn awesome for a 22.5" TT alloy framed bike.
We're stoked again to be part of a build like this and part of a story where a dad and his boy can ride together for a while longer. At 16, he's that age where lots of kids leave our sport, so if the Meybo keeps him involved for another few years, then it's a win in our minds. Results aren't just measured out on the track … #bmxfamily