Michelin Launches BMX Racing Tyres
9 March 2021
Michelin Launches BMX Racing Tyres
9 March 2021
It's always good news for our sport when a major brand gets involved, so it's vey exciting to see, tyre giant, Michelin produce two brand new racing tyres, and with the likes of Sylvain André and Amidou Mir on board we expect to see the new tyres become fairly ubiquitous at the track in the near future.
We hope to have some Pilot SX and Pilot SX Slick tyres here at Fifteen HQ soon, to both test them out and for some social media giveaways …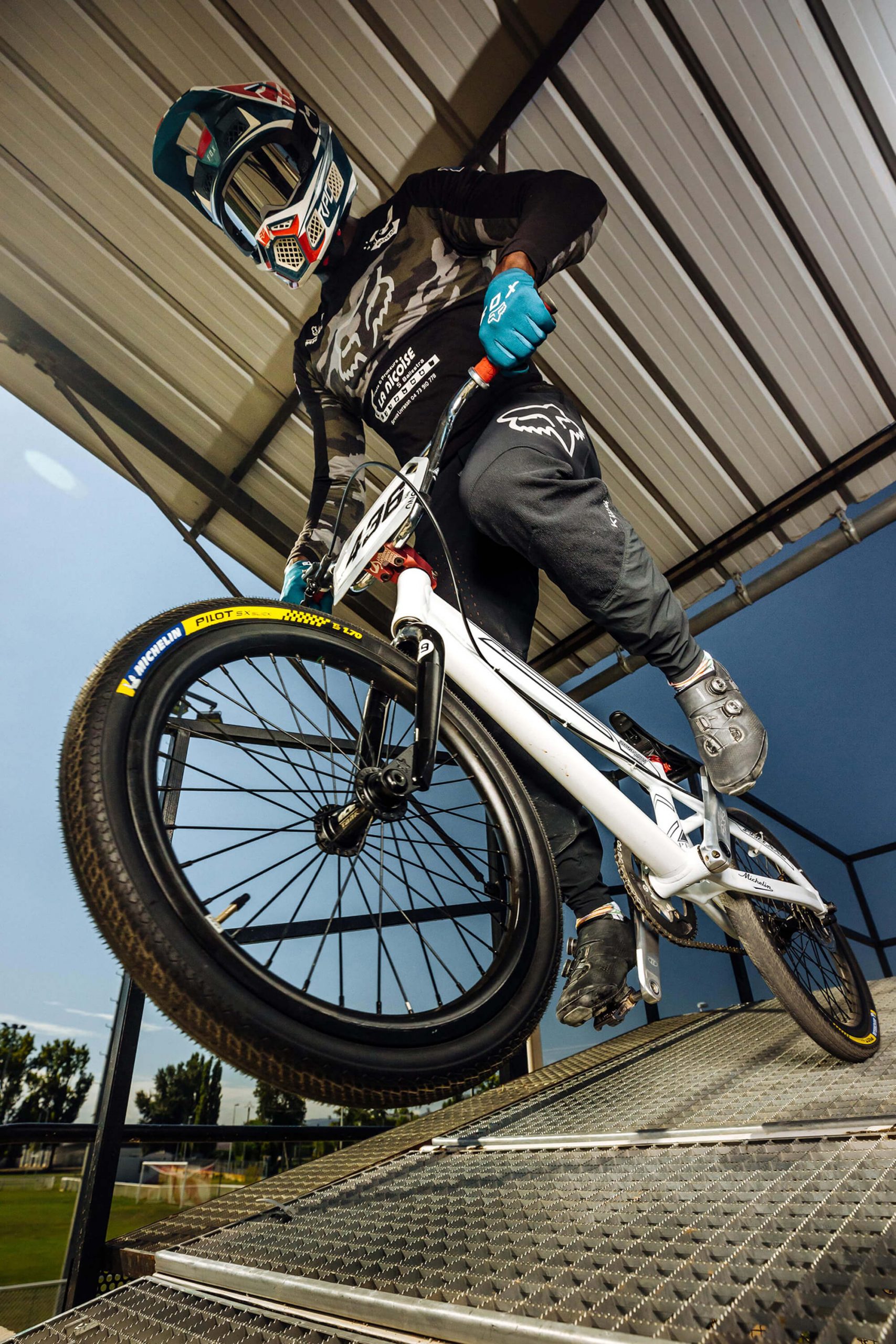 Michelin Press Release
9th March 2021
Michelin is pleased to announce the launch of two new BMX racing tyres, the MICHELIN Pilot SX and Pilot SX Slick. These performance tyres form part of the brand's Racing Line range of rubber and are targeted at competitive racers and riders looking for the ultimate blend of speed and grip to compete at the highest level.
Using the high performance, competition rubber compounds, sourced from Michelin road bike tyres, the Pilot SX features a tread pattern intended for racing on soft tracks or in autumn and winter conditions, while the Pilot SX Slick features a marked and very shallow tread pattern which is suitable for racing on hard tracks, or in spring and summer conditions. The two models combined offer riders the perfect tyre choice when selecting maximum grip or maximum speed providing the ultimate race performance rubber for any track.
Both tyres are tubeless ready (TLR) to reduce weight and improve rolling resistance by around 15 to 25 percent compared to the same tyre running with an inner tube. However, as with all Michelin TLR bicycle tyres, the BMX Racing Line tyres can also be used with inner tubes. Both models feature a robust three layer 60 TPI casing to resist damage, improve durability and cope with tyre pressures of up to 5 bars/72psi.
Features
Tubeless Ready Clinchers
20" x 1.7"
3 x 60tpi casing construction
Racing Line performance
SRP £44.99 SX / £47.99 SX Slick
MICHELIN Pilot SX and Pilot SX Slick are distributed exclusively in the UK and Ireland by Silverfish UK and are available to order now from www.silverfish-uk.com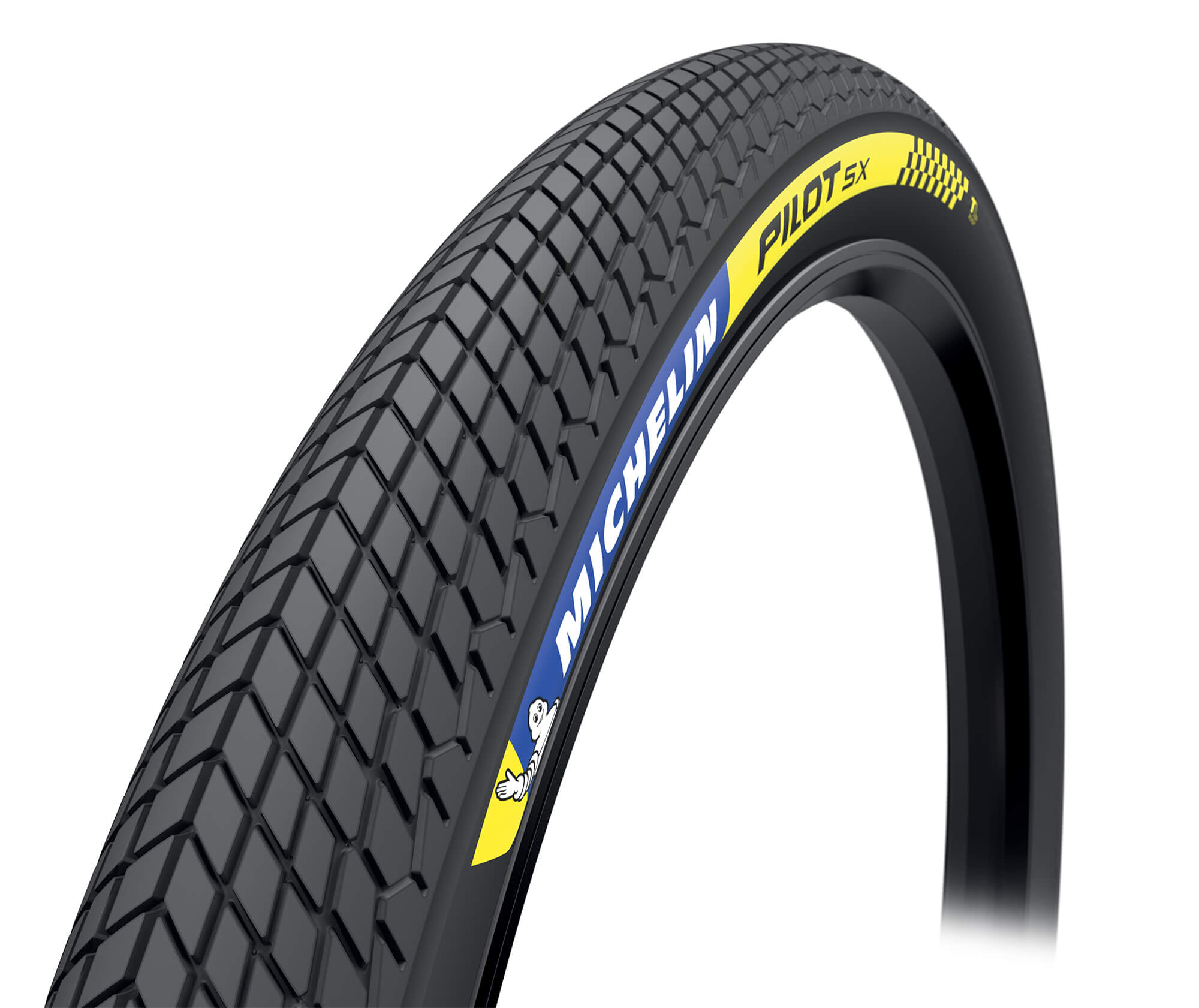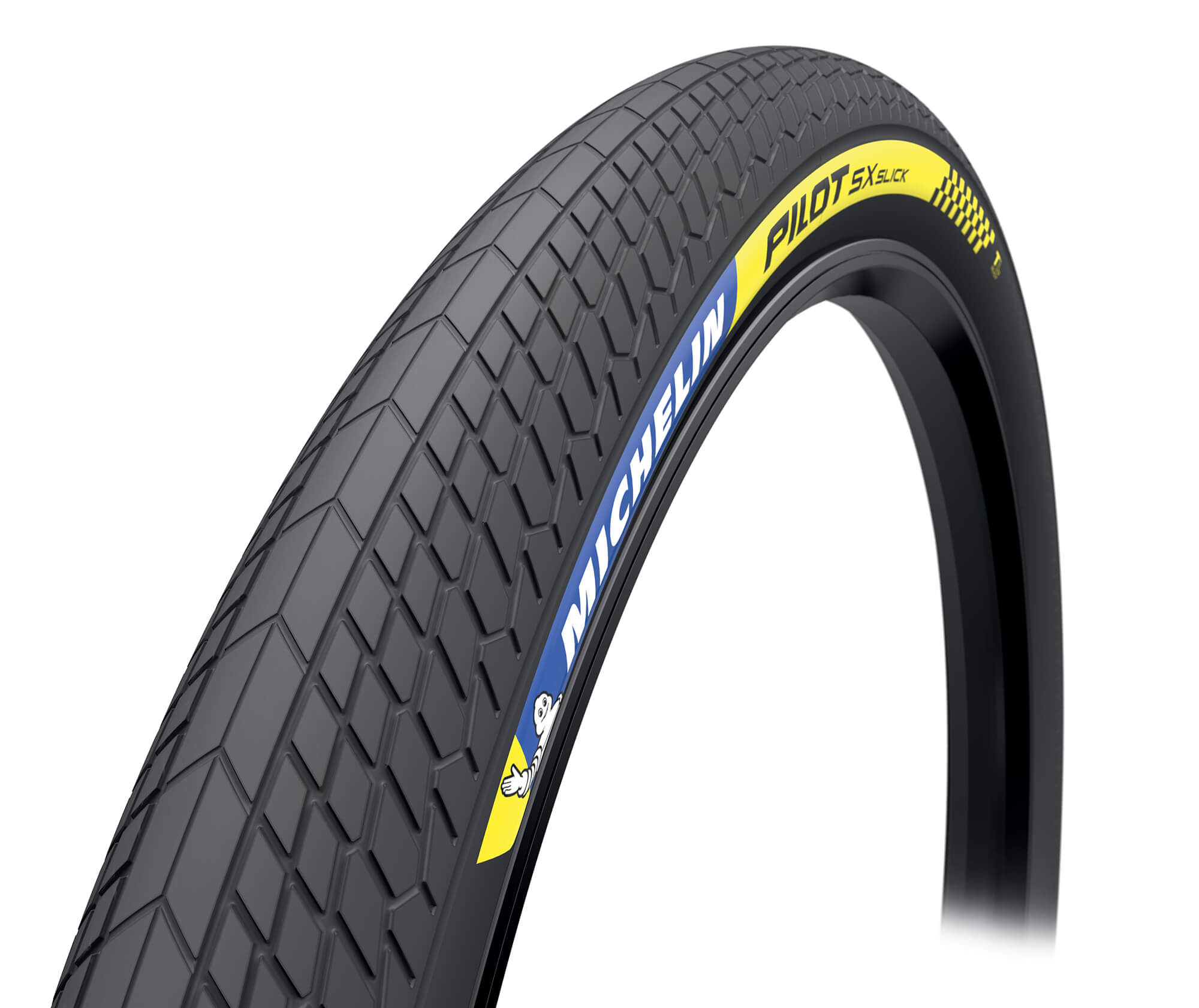 In addition to the press release above, Michelin tell us that the SX Slick weights in at 420g while the SX is only 400g and both are foldable. Currently only the 1.7" is available but they aren't ruling out other options in the future.