Michram Industries S Series Chainring | A Closer Look
S is for Sakakibara …
Michram Industries S Series Chainring | A Closer Look
S is for Sakakibara …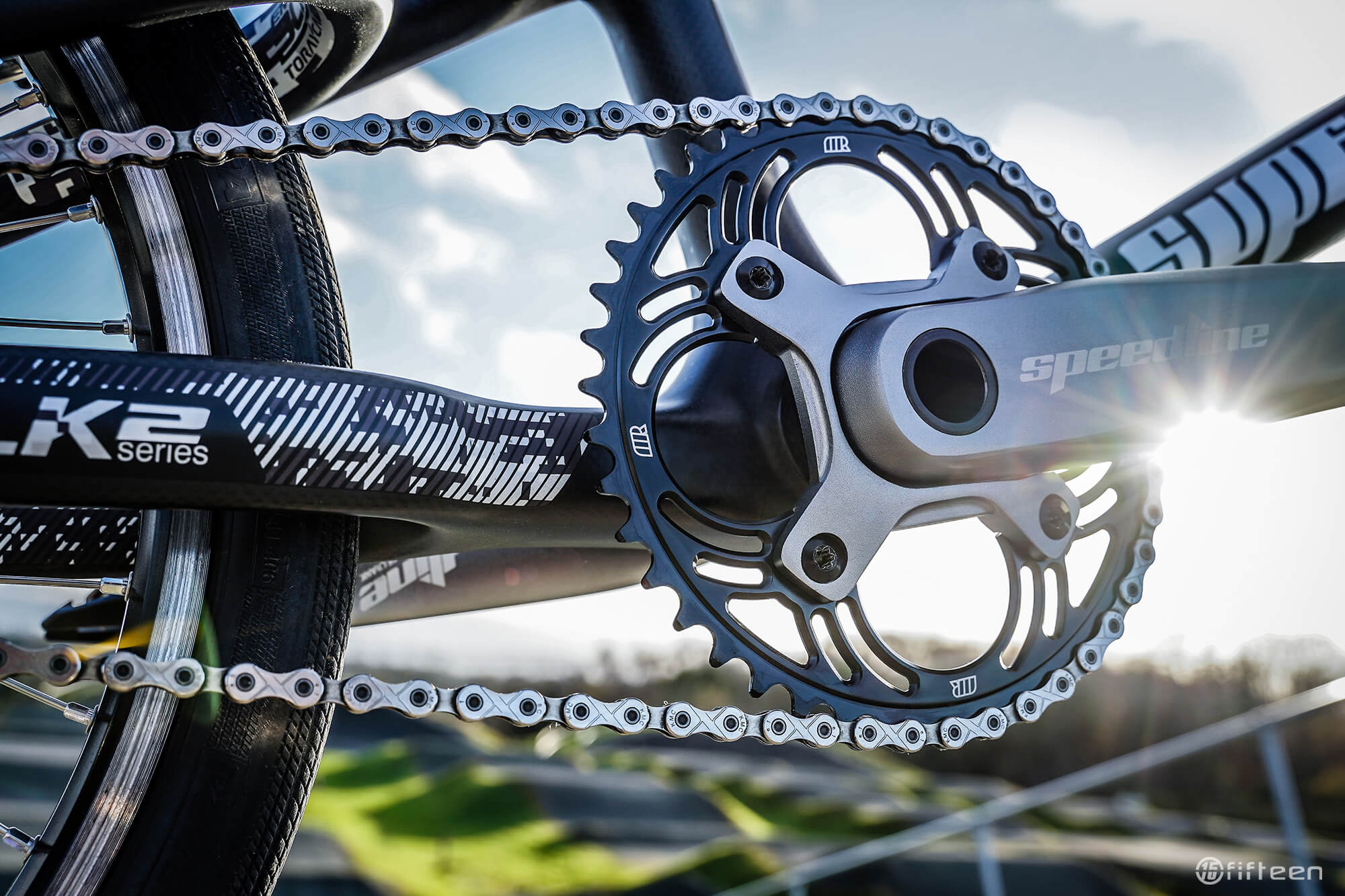 Australian brand, Michram Industries, have been making rider signature parts for what seems like an age now. The 'One Seven' chainrings for Luke Madill's 17 race number, is now an ever-present staple in the industry, especially down in Australasia. The recently introduced Caroline Buchanan '68 Series' Carbon Rims continue that tradition but it's the latest signature series, the 'S Series' chainring line that we've been trying to break for the last few weeks. Designed in conjunction with both Kai and Saya Sakakibara, over a six-month period, the 'S Series' chainrings are CNC machined from 7075-T6 aluminium for strength and longevity, and then highly polished before anodizing. The finish achieved is impeccable, we could find no tool marks, no scratches, no imperfections … just perfectly smooth surfaces, in every plane. While beauty, as the saying goes, is in the eye of the beholder, we think the 'S Series' chainrings are indeed beautifully intricate … an evolution of the Michram 'One Seven' offerings.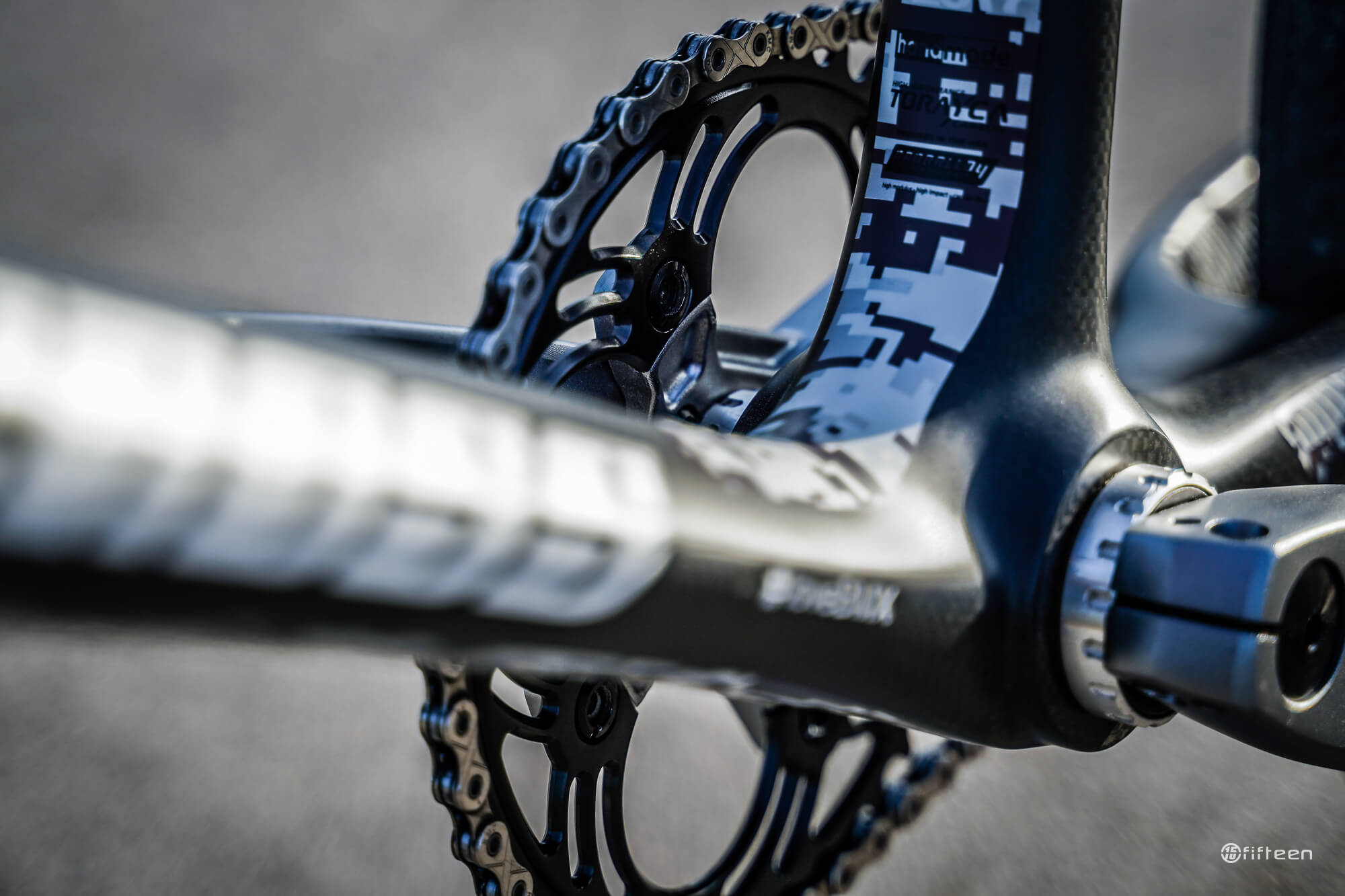 Both samples of the 'S Series' we received, a 43t and 44t, are perfectly round and flat meaning you don't get that annoying tight spot in the chain you get with some chainrings, making the whole ordeal of dialling in the perfect chain tension a much simpler affair, OCD is a terrible thing. What didn't make our life easier was the omission of the tooth designation printed on the chainrings, but we're assured that the retail product does indeed include that detail.
One thing that is not part of the Michram design that we would like to see, on all chainrings, is integrated threads for the bolts … admittedly it may be more of a personal choice. We've recently gotten use to threaded chainrings that only require the male side of the chainring bolt. It makes the whole process of swapping out gearing easier and faster, especially when you inevitably get that one bolt that just keeps spinning … we don't own one of those chainring bolt tools, although we'd probably spend the 5 bucks for the 'S Series'. We suppose there may be a strength advantage to the male/female bolt combination although we have not encountered any issues previously … we'll put that in the 'investigate further' folder.
The guys at Michram Industries point out that they use their own tooth profile design with the goal of reducing friction between chain and ring which led us down a deep rabbit hole comparing and trying out as many brands as we could get our hands on. We changed a lot of chainrings this week. The Michram tooth design, while visually vastly different to the likes of Rennen is quite similar to the likes of Shimano. But apparently it's the little things that make the difference, 'there is only minute differences which wouldn't be very visible, but it makes a difference when the chain is rolling around for sure', Mitch told us.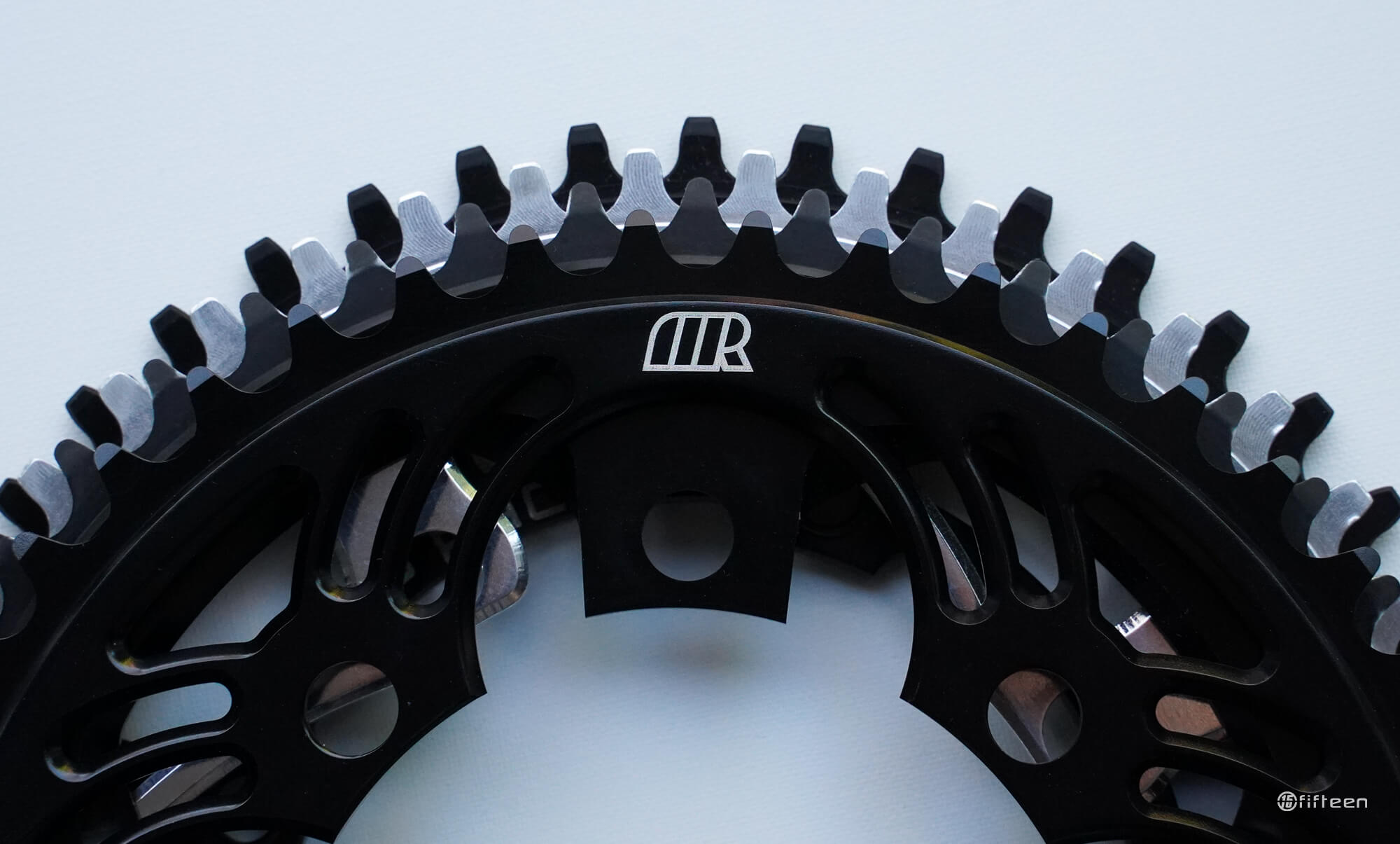 So, how much of a difference do those slight angle differences in tooth design make? Is the 'S Series' chainring smooth? Yes, unquestionably definitely. Is it smoother than the others we tested? Yes, … well maybe, probably.  It's very hard to quantify that level of 'feel' but we can't fault the 'S Series' in the smoothness department …
What's undeniable is the level of finish and attention to detail of the 'S Series' … if you're looking for a different chainring size or just for something that is visually different, in black or polished, for now at least, we've  got no hesitation in recommending you add one to your letter to Santa … we wish it was threaded though …
For prices, available tooth sizes etc. jump over to the Michram Industries site.