Nic Long | New Beginnings
Do the recent changes in the life of Nic Long stack up to a new BMX perspective …
Nic Long | New Beginnings
Do the recent changes in the life of Nic Long stack up to a new BMX perspective …
There have been lots of recent changes in the life of BMX icon, Nic Long … He's turned 30 in what looked like one hell of a party, no doubt what appeared on social media was the PG13 edit. He's also recently got married to Lindsay Pecorino, another epic BMX party … and now Nic has parted ways with long time sponsor, Haro Bikes, to join his father in the Hyper pit.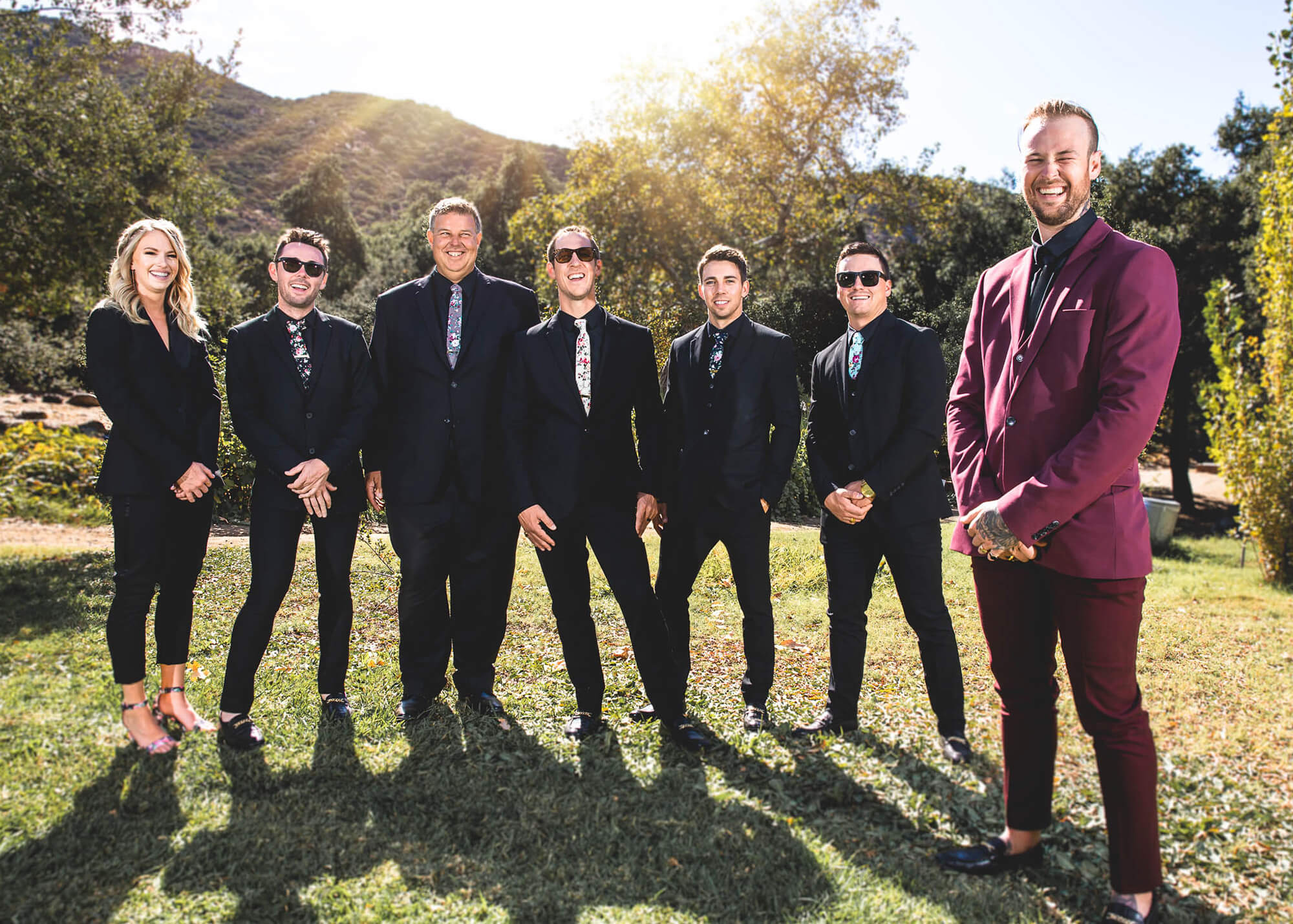 For us, in the BMX world, it's the departure from Haro that really made us sit up and take notice. When we thought of Haro, we thought of Nic and vice versa, they were one in the same. It was a strange time for the announcement too, at least we thought so. Nic's eagerly anticipated signature Citizen frame hadn't even hit the virtual shelves yet and the upcoming 2020 BMX calendar is not exactly a quiet one … so why now we asked … 'I honestly always wanted to stay on one team my entire career, and forever be associated with that brand… And I was contracted through 2020 with Haro, and have been blessed to receive the support I have from them over this past decade… However, this deal with Hyper and being able to potentially help my Dad win another Team title trumped that. The opportunity made me realize that the team I wanna forever be associated with, is Family. Life has gone full circle, and I've been given the chance to go back to my roots. My Dad gave my sisters and I every opportunity to succeed for the 15 years before Haro and has always had my best interest in mind. I'm lucky to still be good enough to be asked to be on such a World Class team.'
The Hyper deal began when Nic's dad, Donavon Long, was approached by Hyper to lead a team to a USA BMX Factory Team Title, and Nic understands why … 'it would be hard to argue that he isn't one of the best team managers to ever do it … I feel that with the knowledge and experience my dad and myself bring to the table, this will be just the beginning of an unstoppable new force in BMX racing. I'm honored he still believes in me enough to contribute.'
'I couldn't be more excited to be working with Hyper Bike Company. This sport has given our family so many great opportunities and today we step into the future with Hyper. The team riders are excited to be representing an iconic BMX brand, and I am excited to be able to have my son Nic Long in the program. Look for us at the track as we build this sport together.' – Donavon Long.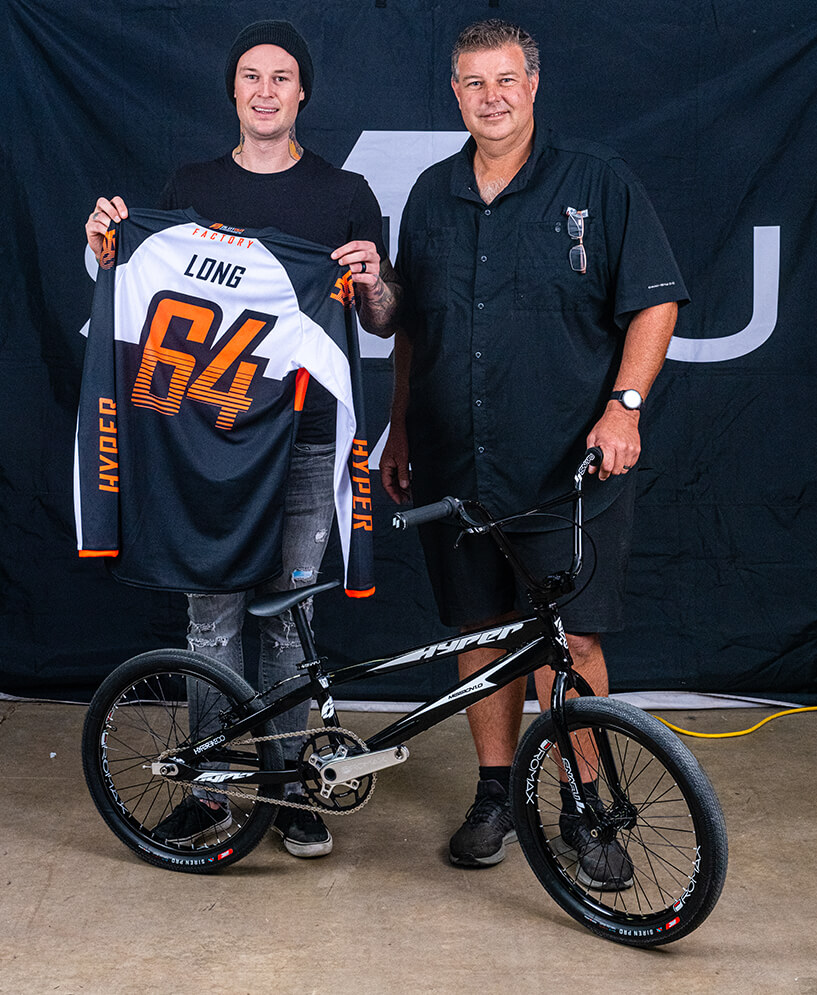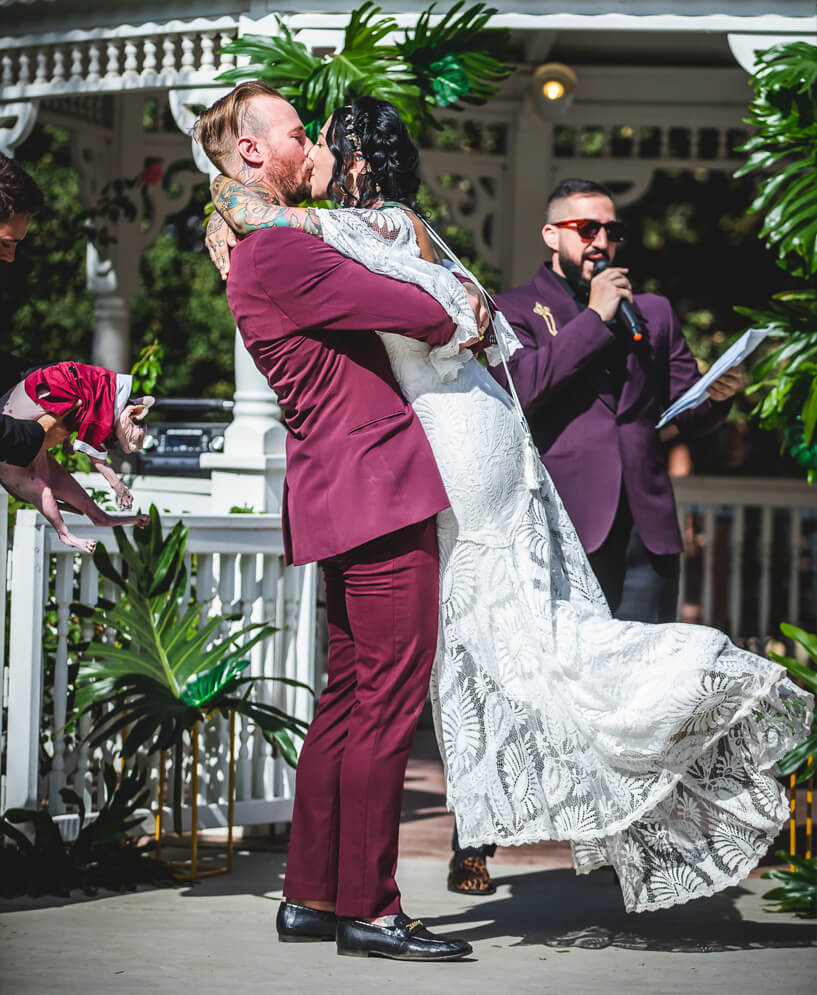 While, obviously, priority number one is to race, Nic has yet to fully flush out his role in Hyper … 'I'm a team rider… I'm on the team to help bring scores to the team sheet. However, I'm sure I'll happily mentor and guide some of the younger riders…. as BMX is still one of the only sports where top pros/Olympians/National Champions all get to spend time together with the youth on a regular basis. I believe I'll also be doing some driving and team pit sets ups, but that's nothing new to me as I've been doing that longer than I've been winning races.' Hyper's main goal in 2020 will be the USA BMX Team title, and while Nic is in lockstep with that, he will also be looking to stretch his legs further afield, 'The Tangent ProAms are some of my favorite events, so I'll be at as many of those as possible and some personal goals include showing face at as many World Cups as possible and still getting in the mix. I wouldn't mind another couple WC main event appearances and to qualify for the Worlds team. The Olympics may be a long shot, but I've got the experience to pull a rabbit outta my hat.' Nic told us. Predictably, Hyper has a new frame 'currently in the works' for Nic, he's spent a long time on his custom sized Haro and remarked, you 'can't race a frame like mine and just jump on to a standard XXL and be expected to perform' … dates for the new Hyper are still under wraps.
Do all these changes, the birthday, the wedding, Hyper, in the life of Nic Long imply a new outlook, new priorities, a new beginning of sorts for the man who definitely parties as hard as he races? Well, Nic's not quite ready to admit that … 'A lot has happened in the past couple weeks I suppose haha, but I'm not chasing anything different than the last decade as Elite… I'm just a racer through and through, and my goals are to just try my hardest to be the best version of myself. I don't think I've much changed at all. I mean, besides hitting level 3, and now being fortunate enough to find myself a wife as special and loving as Lindsay… You'll still see me making rude faces for Craig Dutton and Jerry when they get their cameras out, the first one at every after party (or at least most memorable one), and quickest to say good luck or congrats to any and everyone who wins (or next to in the gate, or just cause I haven't  seen them in months). As for priorities, I recon they are similar to before, represent the brands that back me to the best of my abilities, remain one of everyone's favorite (The Peoples Champ), and lastly, BUT most importantly, Show up to every event with the right attitude, a positive state of mind, and as prepared as humanly  possible.'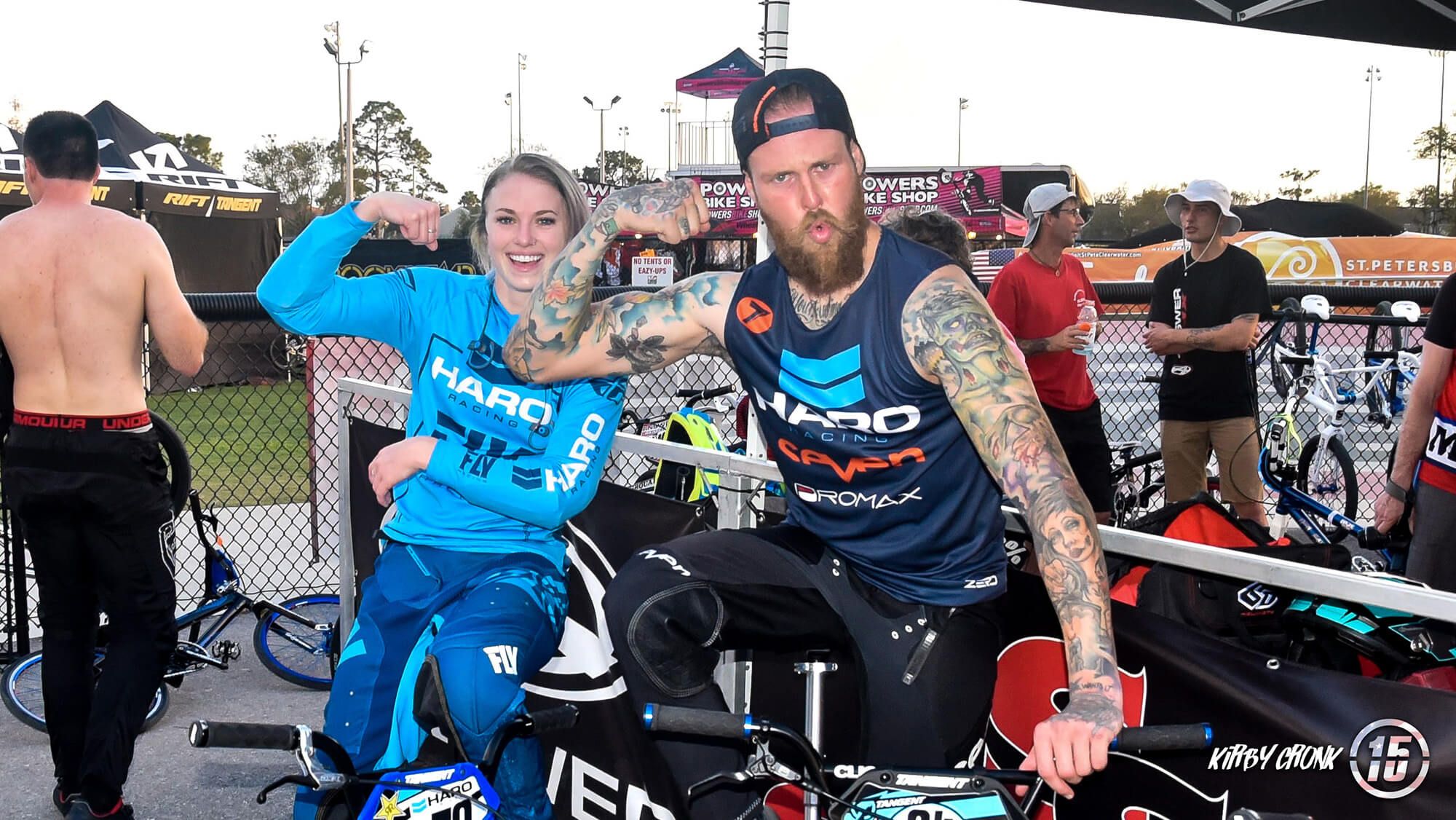 But, as always, you have to go to the top to get the full inside story, so we asked the new Mrs. Long, Lindsay told us … 'I think it was very bittersweet for him, he loved being on Haro and everyone from the company. He always wanted to have his whole Pro career with Haro, but he's very excited about this new opportunity with Hyper and especially being back racing for his father. I think that will be a positive step in his racing. He's had a few rough years recently. He gets in his own head a lot and after the 2016 Rio Olympic's, that was a huge upset. He's such a humble and positive person and wouldn't let anyone see, but who wouldn't be affected by that. Plus, constant injuries kept occurring. He always kept positive, but it was affecting his racing results for sure. I think now especially since we don't have to worry or think about the wedding anymore, he's focused. Yea, he is one of the oldest in the Elite class right now, so he has to work a little harder to keep it up, but it's not stopping him. He still has a lot of drive and fight in him, he's not done. So, I do think we are in the midst of a new beginning and fresh start. I for sure believe in him and know he has a lot more to offer and show what he still has.'
With the move to Hyper, Nic has undoubtably started a new chapter in his BMX story but we believe there are many more chapters still to be written. There are more Elite finals in his future, and he's not ruling out Vet Pro at home or a Master's assault at the Worlds … Nic is in it for the long haul … 'I want to continue making my mark in the sport, that's my only goal… building my legacy. It may not be full of championships and Number 1 plates, but I believe it's pretty solid. I hope to race Eric Rupe in 51 and over Expert, even if we are in wheelchairs.'
Follow Nic on: Instagram
Follow Haro Bikes on: Website | Instagram
Follow Hyper Bikes on: Website | Instagram
Photos by Steve Diamond | Kirby Cronk | James Pennucci
Subscribe to Fifteen >> HERE