Predicting the Future with Sylvain …
4 April 2020
Predicting the Future with Sylvain …
4 April 2020
As the BMX World is thrown in chaos with the onset of the dreaded Coronavirus we turned to Sylvain André! In these times of uncertainy, we trust he will have the answers. Will the Houston Worlds happen? When will the World Cups get going? Is Liam Phillips coming out of retirement? Sylvain has rubbed his crystal ball and now has all the answers to the questions you've been asking … we feel better, we think …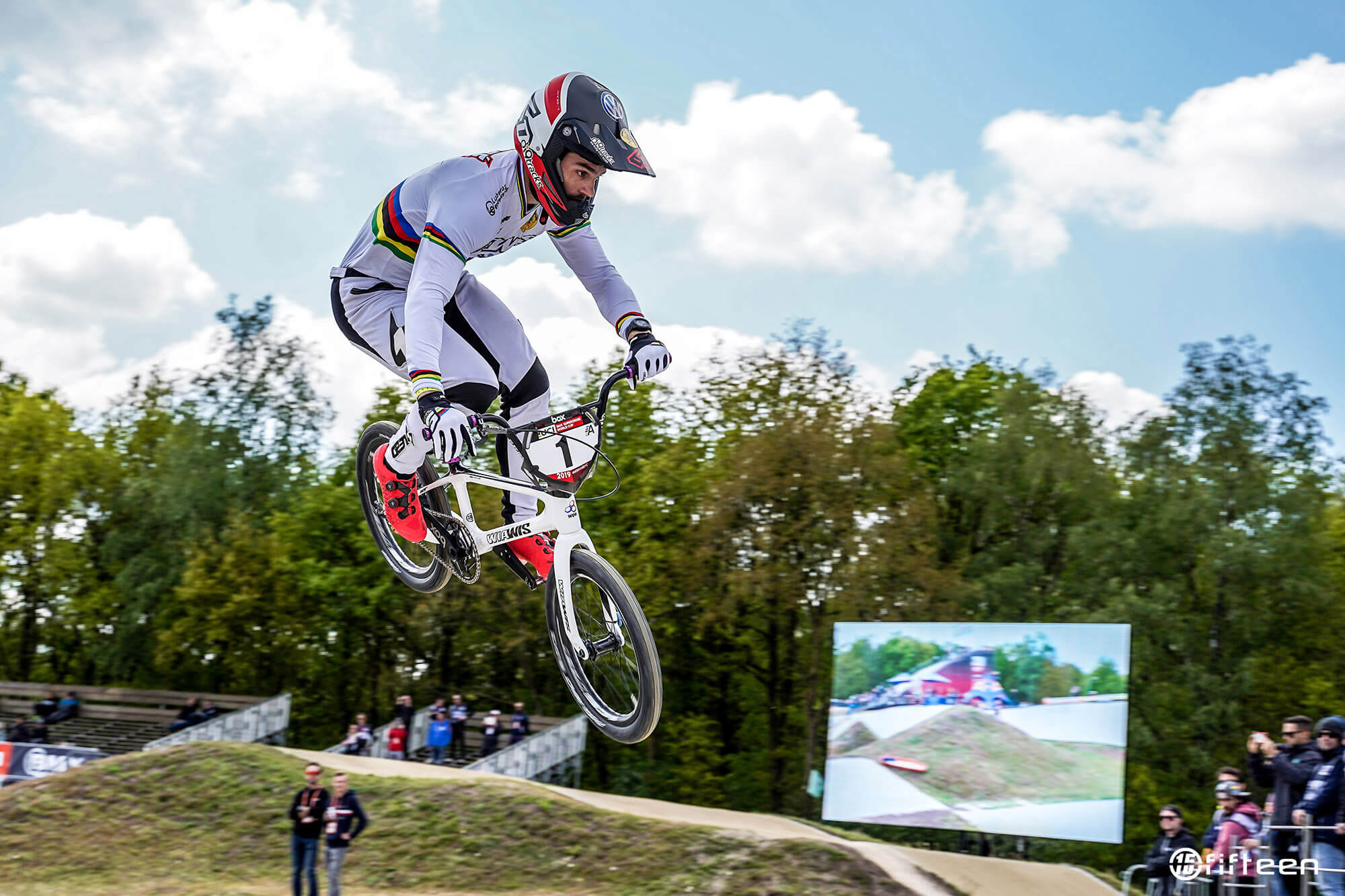 The Houston Worlds? Will it happen … ever?
Yes. I'm tired of seeing Twan with the rainbow stripes. Chances: 69%
 • • •
Will the Papendal Worlds be the last qualifying race for Tokyo?
That would require a lot of logistics and they've already given Niek his medals, I'll be there anyway. Chances: less than 313%
• • •
Are some riders secretly happy the Olympics are postponed until next year …?
I heard Liam is coming out of retirement. Maybe Graf isn't happy that he will be the only egghead at the Games. Chances : 48%
• • •
When will the UCI World Cups start again?
Before 2024 would be a good start. Chances: 100%
• • •
Autumn / Winter UCI World Cup in Manchester this year?
Yes. 6 weekends in row, from mid-October till Grands. Liam will win 4 of 'em. Chances: 87%
• • •
Should we just forget about any UEC racing this year?
Yes. They didn't receive any of those sick number plates so far …
• • •
Scheduled European Championships July in Dessel?
I'll only drink Corona there. Chances: 1664%
• • •
Could the USA BMX Grands be the only big race of the year?
No. Saint Etienne is still the biggest race in the Milky Way #OUIMICHEL
• • •
Will BMX industry survive the Coronavirus?
South Korea isn't that bad. I'm safe. 139% Safe