ProStart 'Prime' Portable Gate
Get your start on!

The 2016 season is all but over and your winter training should be ramping up. As well as adding some extra KG's to your barbell you should also be dialling in the most important part of the race … the start!
French gate manufacture, ProStart, have just released a new portable gate … the 'Prime', which they claim is the 'most affordable gate on the market'. The gate is physically the same as their popular 'original version' but with simplified electronics and accessories … leaving you with a cheaper but fully functional Start Gate.
Some neat features of the ProStart Prime include the ability to power it from your car's 'lighter plug' meaning you can pretty much set it up anywhere. You can connect it to ProStarts timing systems and if you're lucky enough to have two friends with the ProStart Prime gates you can connect them via the 'Gate Hub' (optional) and now you have some three rider competition.
For us though, it's the reduced price of €849 which makes the 'Prime' an attractive option, especially if you're a serious racer.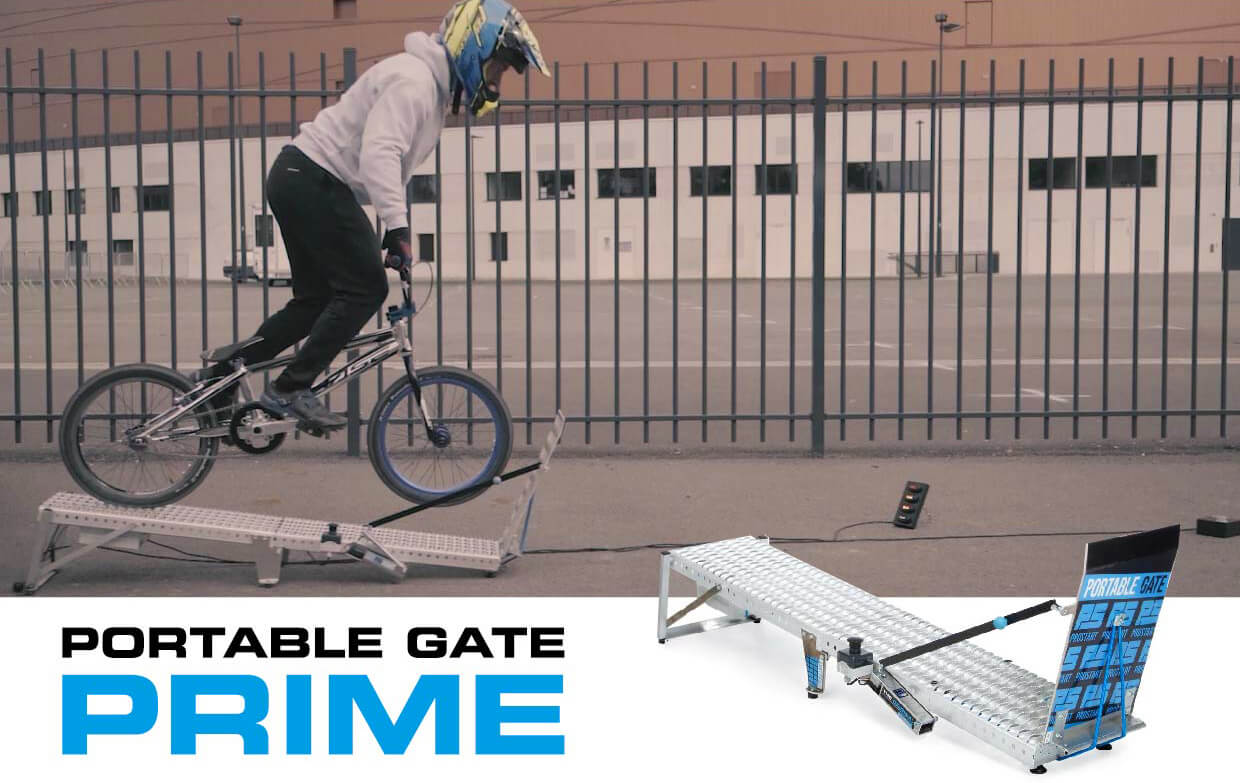 You can find all the detailed spec's of the ProStart Prime gate as well as the optional accessories over on their website => HERE.
You can try the ProStart gates at the USA BMX Grands this weekend, 24th to 27th November, in Tulsa or at the St. Etienne Indoor from the 9th to 11th of December … tell them we sent you!