Two-time Olympic medallist, Carlos Ramirez, announced his departure from his long-time association with GW Bicycles a whole six weeks ago. Since then, he has been hinting, or rather taunting us, that a new Team would be announced soon … Today, is finally that 'soon'.
Carlos and the US based, Race Inc. formally announce there partnership today and confirm that it will not only include another Olympic adventure but also an important role in the company's research and development of new product. For now, Carlos will be terrorising his competitors on the Race Inc. RA-20 Elite frame which he has been testing for a couple of weeks. Interesting times ahead for both Carlos and Race Inc. …
See the official press release below.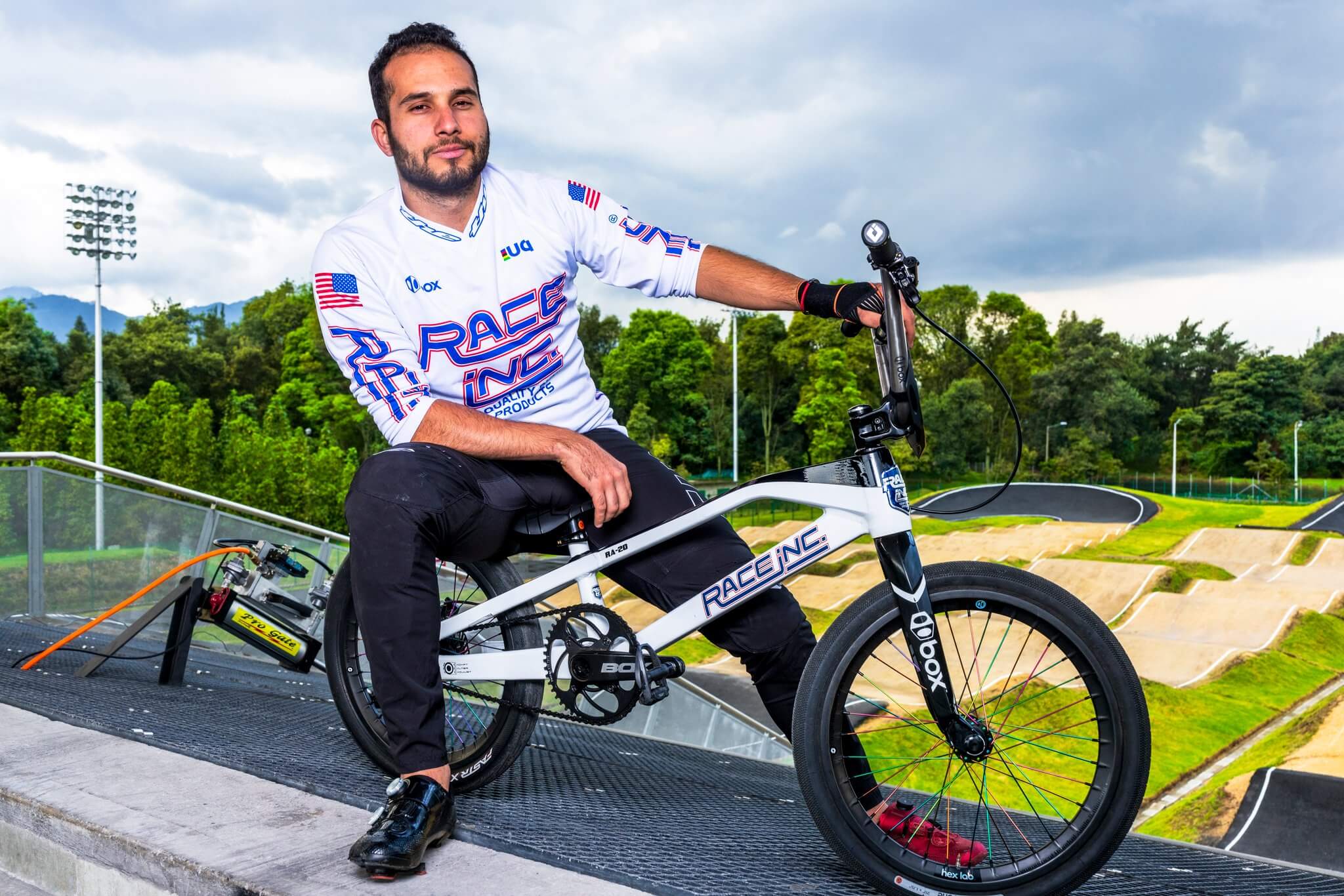 ​The official announcement from Race Inc. 06 Jan. 2023:
Race Inc. is proud to announce the signing of Carlos Ramirez to the Race Inc. Factory Race team.
Ramirez is a two-time Olympic medalist, having reached the podium at both the 2016 Rio de Janeiro games and 2020 Tokyo games. Having started his career early, Ramirez is a consummate role model for all young BMX athletes. His determination, hard work and unflappable nerves landed him the UCI World Champion in 2002 at the age of 8. In 2012 he became the BMX Cycling World Champion in the Junior category.  His UCI individual ranking would continue to show his ascension to a world class racer. In 2016 he placed 2nd, and in 2020 he placed an impressive 3rd.
Ramirez will play a major role in the R&D of Race Inc.'s products, having already tested both the Neo Retro, a modern take on a classic BMX visual style, as well as the futuristic RA-20 Elite. This partnership will prove to be invaluable by its combination of current day racing experience at the highest level and cutting edge engineering. It is the belief of all parties involved that this will lead to some of the most advanced BMX racing products on the market as well as some truly exciting high level racing.
Race Inc. is part of American BMX Company, which was co-founded by Toby Henderson and Marc Côté with the intension of preserving the history and legacy of BMX while simultaneously pushing the envelope of technology and performance. Henderson has a long and decorated history in the sport of cycling, first rising to prominence in the late 1970's in BMX racing before transitioning to downhill mountain bike racing in the 1990's. He is also the founder of the highly successful BMX component maker BOX Components. His experience in racing as well as designing performance oriented components has made an immeasurable impact on the sport. Côté is a robotic engineer, as well as producer and special effects specialist in cinema and television. However, his roots are in BMX racing, having competed and ranked as Canadian national champion in his youth. Côté still races today. These two men are determined to provide the next step in BMX's evolutionary cycle. American BMX Company is the proud owner of other brands such as Cook Bros. Racing, Bottema, and holds unique licensing rights to Kuwahara in the United States.
Ramirez will begin the 2023 season on Race Inc. bikes, racing both the Neo Retro and the RA-20 Elite. He will be racing in Columbia, Europe as well as the United States.