Red Bull UCI Pump Track World Championships Qualifier | Bariloche, Argentina 2022
5th March 2022
Photos by Fabian Arriagada
Red Bull UCI Pump Track World Championships Qualifier | Bariloche, Argentina 2022
5th March 2022
Photos by Fabian Arriagada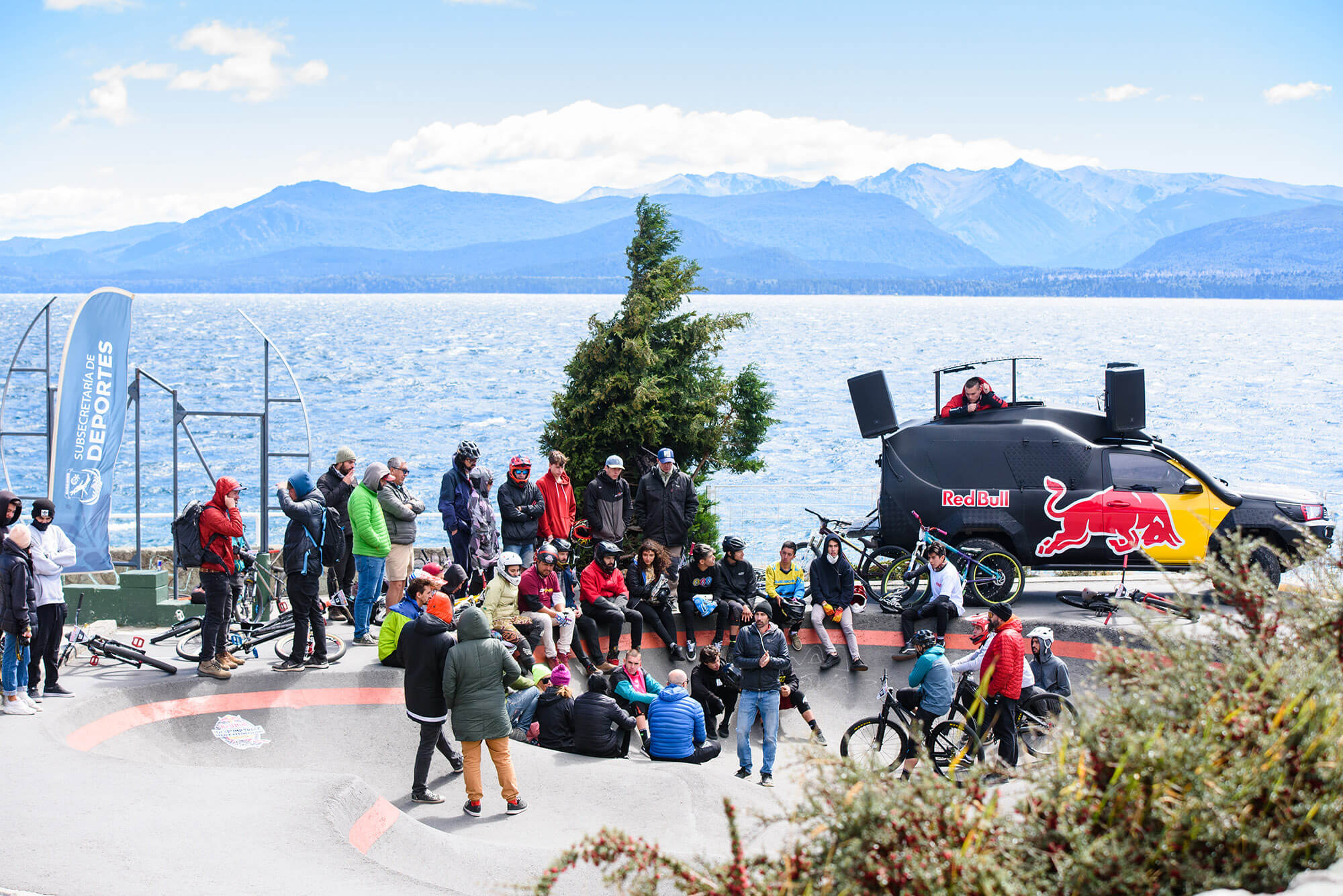 ​The UCI Red Bull Pump Track World Championships qualifiers are back for 2022 and kicked off in Bariloche, Argentina on March the 5th. The Velosolutions Pump Track, on the banks of stunning glacial lake in the city of Bariloche, is the first of its kind in Argentina and has hosted the qualifying events twice previously.
Despite the event having to be moved forward to Saturday from the planned Sunday event because of an incoming storm, a total of 34 riders from Argentina, Brazil and Chile made the pilgrimage to the lake side in the hopes of making the World Finals in Santiago, Chile, in November this year. 1000+ spectators where on hand to watch the event unfold until eventually Chile's Sebastian Mendez and Argentina's Rocio Fernandez logged the fastest times, securing the all-expenses paid trip to the finals. As always, spots 2, 3 and 4 also gain entry to the finals in November.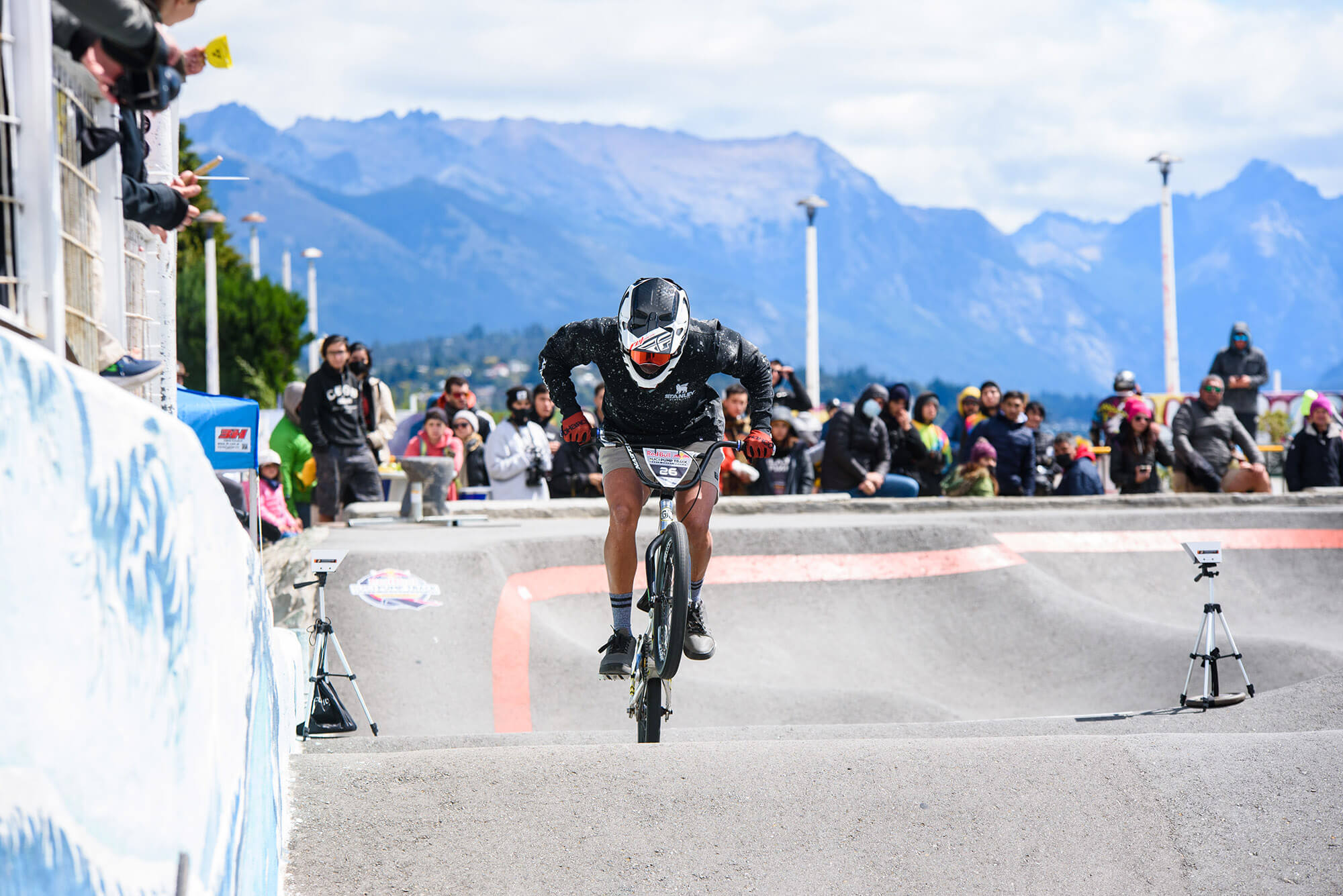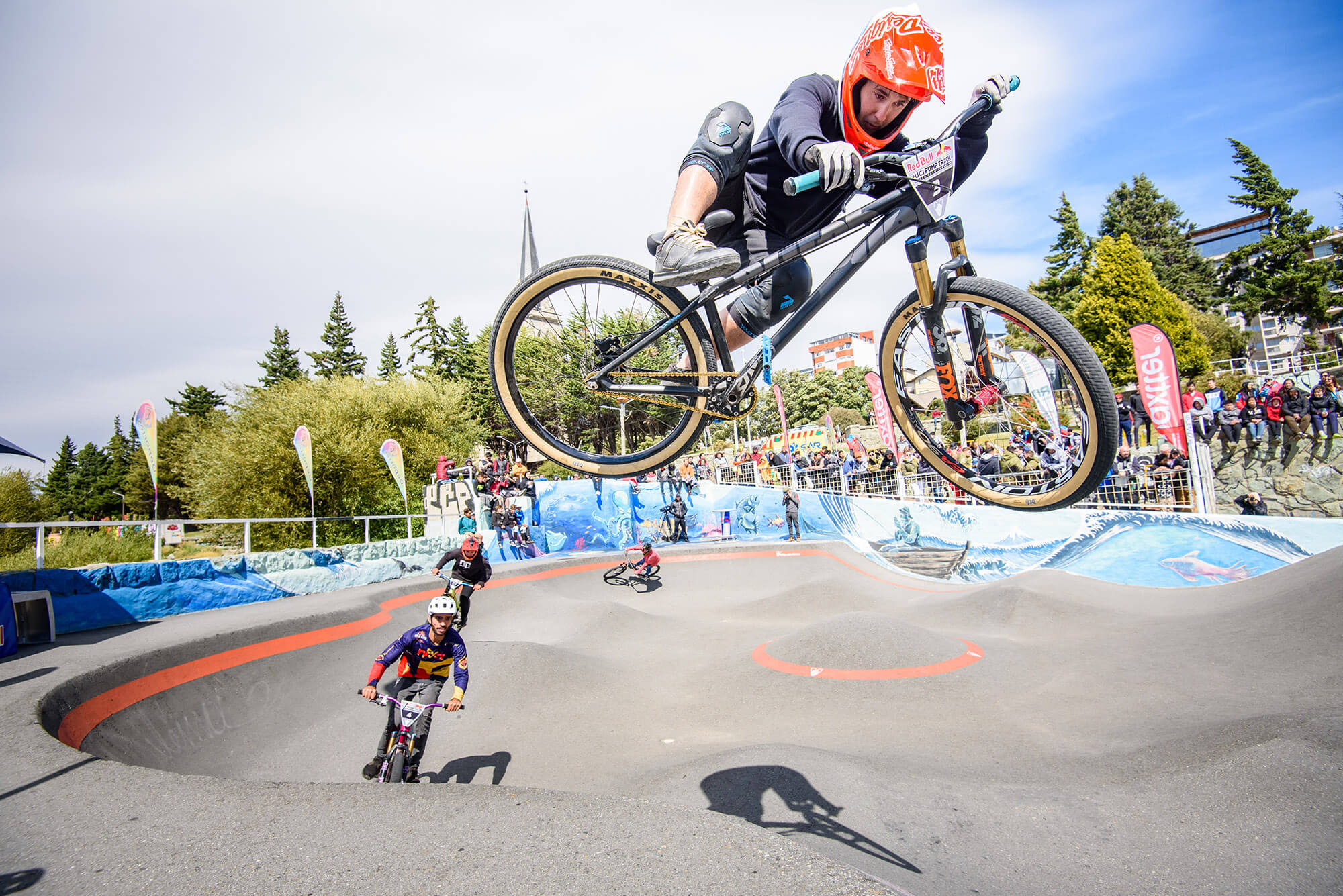 We expect the qualifiers to grow throughout the year as the opportunities for qualification dwindle, and if the 2021 Lisbon finals where any indication of what's to come in 2022 we're in for a rollercoaster of tension, excitement and a whole lot of fun!  
Men's Results:
1: Sebastian Mendez – CHI
2:  Jeremias Paisa – ARG
3: David Ramirez – ARG
4: Santiago Melian – ARG
Women's Results:
1: Rocio Fernandez – ARG
2: Tania Rickemberg – ARG
3: Camila Flandes – ARG
4:  Laura Poljak – ARG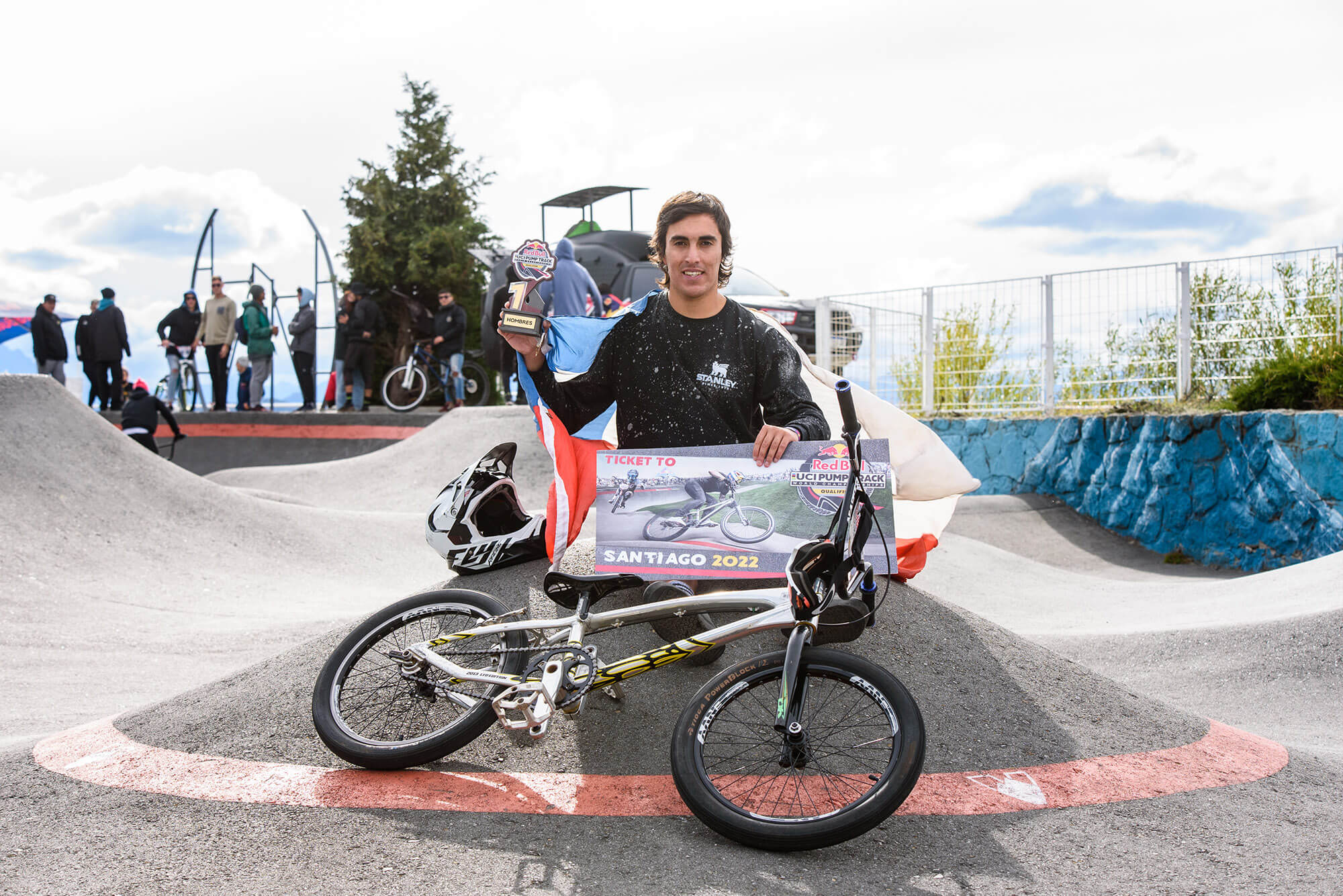 More dates are to be added soon but as of now, if you want to contend for the UCI Rainbow Stipes in November you need to get yourself to one of the qualifiers below:
Ponte Buggianese, Italy – May 15
Gaston County, USA – May 21
Ainsa, Spain- May 21
Genk, Belgium – June 5
Paris Texas, USA – July 2
Langford, Canada – July 3
Åre, Sweden – July 9
Berlin, Germany – August 6
St. Charles County, USA – August 6
La Neuveville     Switzerland, August 20
Harstad, Norway – August 27
Eindhoven, Netherlands – August 27