Red Bull UCI Pump Track World Championships Qualifier | Brussels, Belgium
​
4th September 2021
Photos by Krew Collective
Red Bull UCI Pump Track World Championships Qualifier | Brussels, Belgium
4th September 2021
Photos by Krew Collective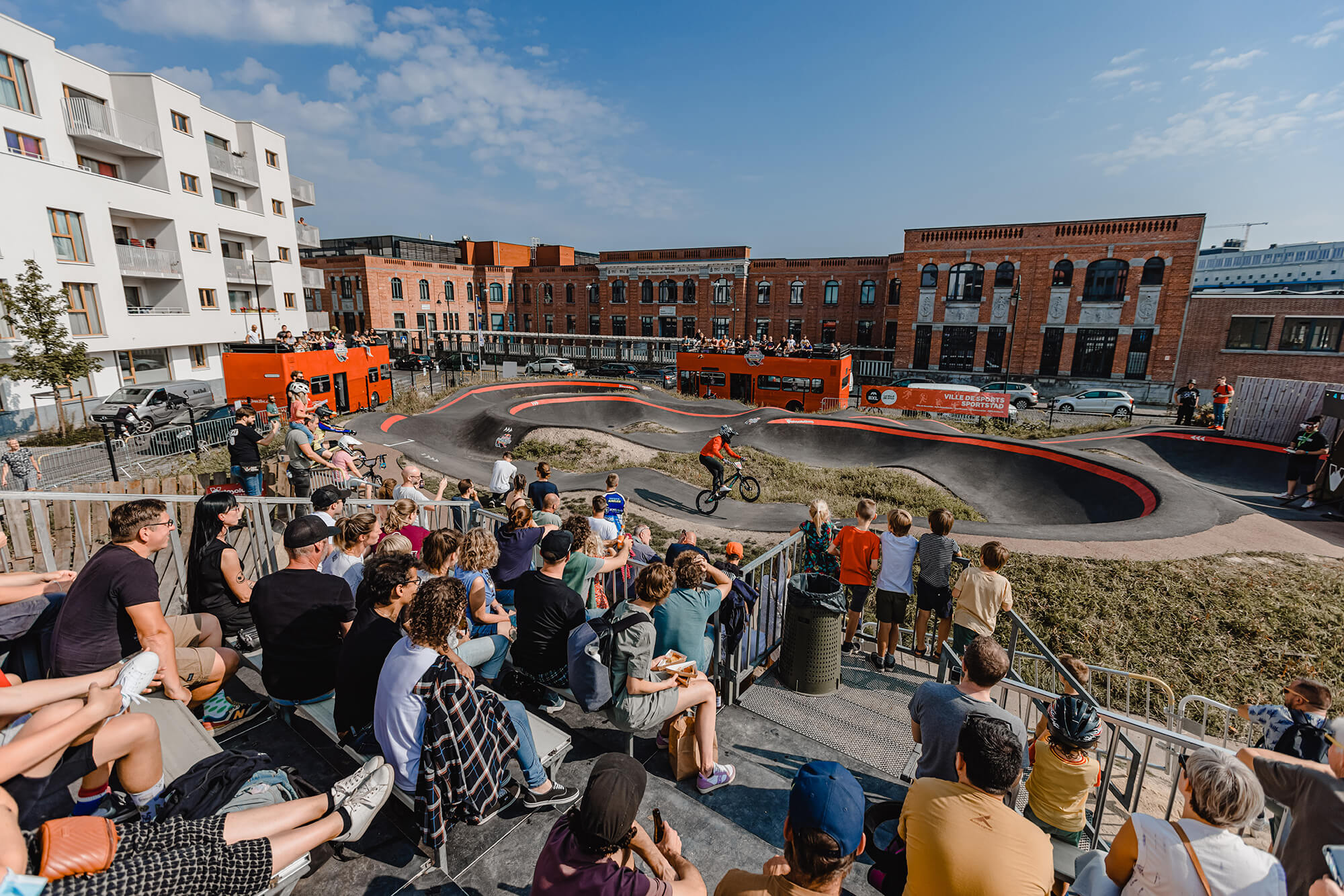 Forty-five riders from Belgium, Netherlands, Latvia, France and Switzerland set up shop at the Velosolutions 110m long creation in Brussels, Belgium for the latest Red Bull Pump Track World Championship qualifying rounds. Riders included both racers and freestylers from BMX and MTB.
In the women's draw, local Supercross BMX twins, the Gommers sisters where both on top form and looking for tickets to the Lisbon finals in October, it took Olympian, Elke Vanhoof, to separated them on the podium. Aiko Gommers, though, was untouchable all day, consistency setting the fastest lap times and earning her ticket to Portugal with an 11.622 lap time.
Women's Results:
1: Aiko Gommers – 11.622 seconds
2: Elke Vanhoof – 11.964 seconds
3: Robyn Gommers – 12.160 seconds
4: Christelle Boivin – 12.717 seconds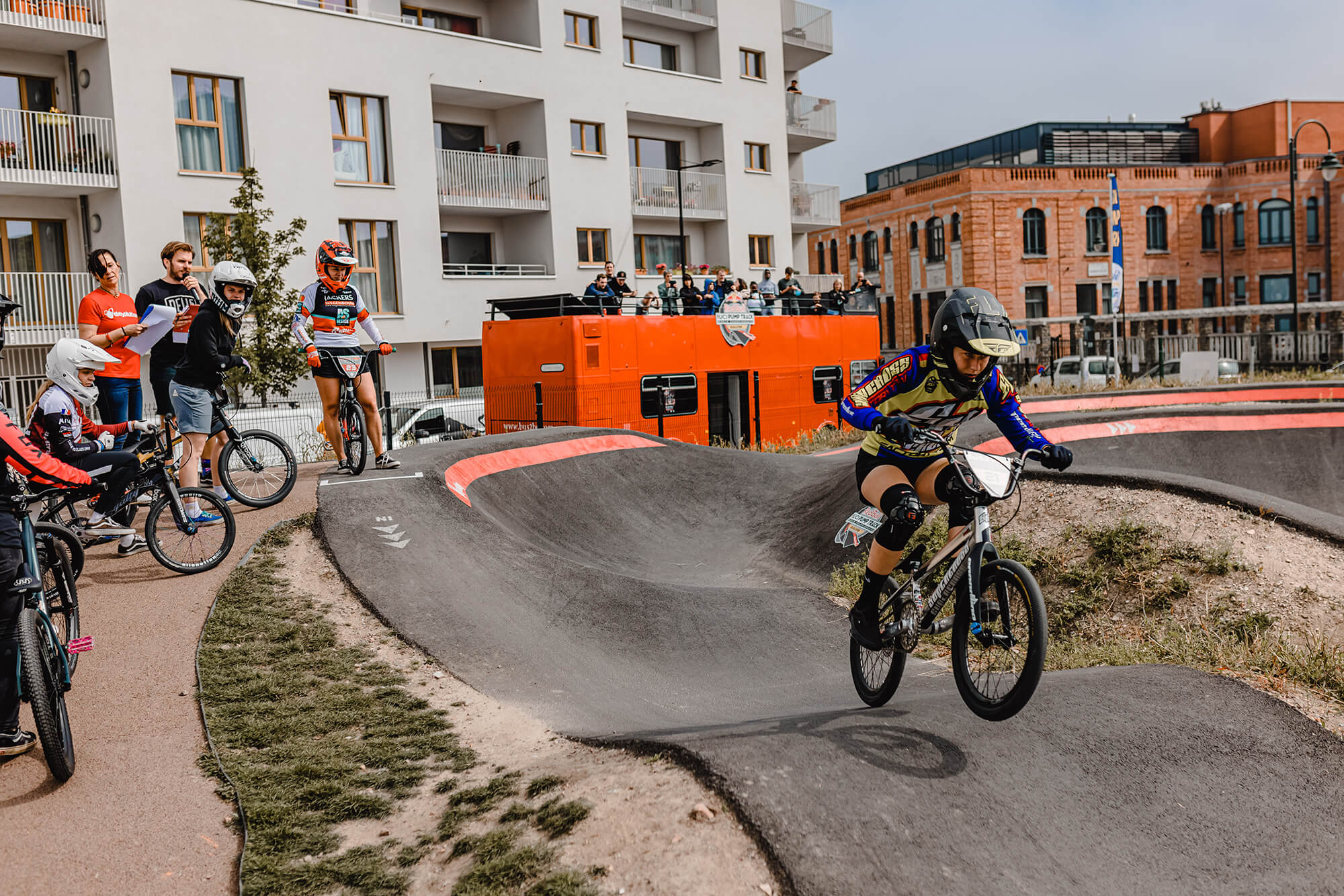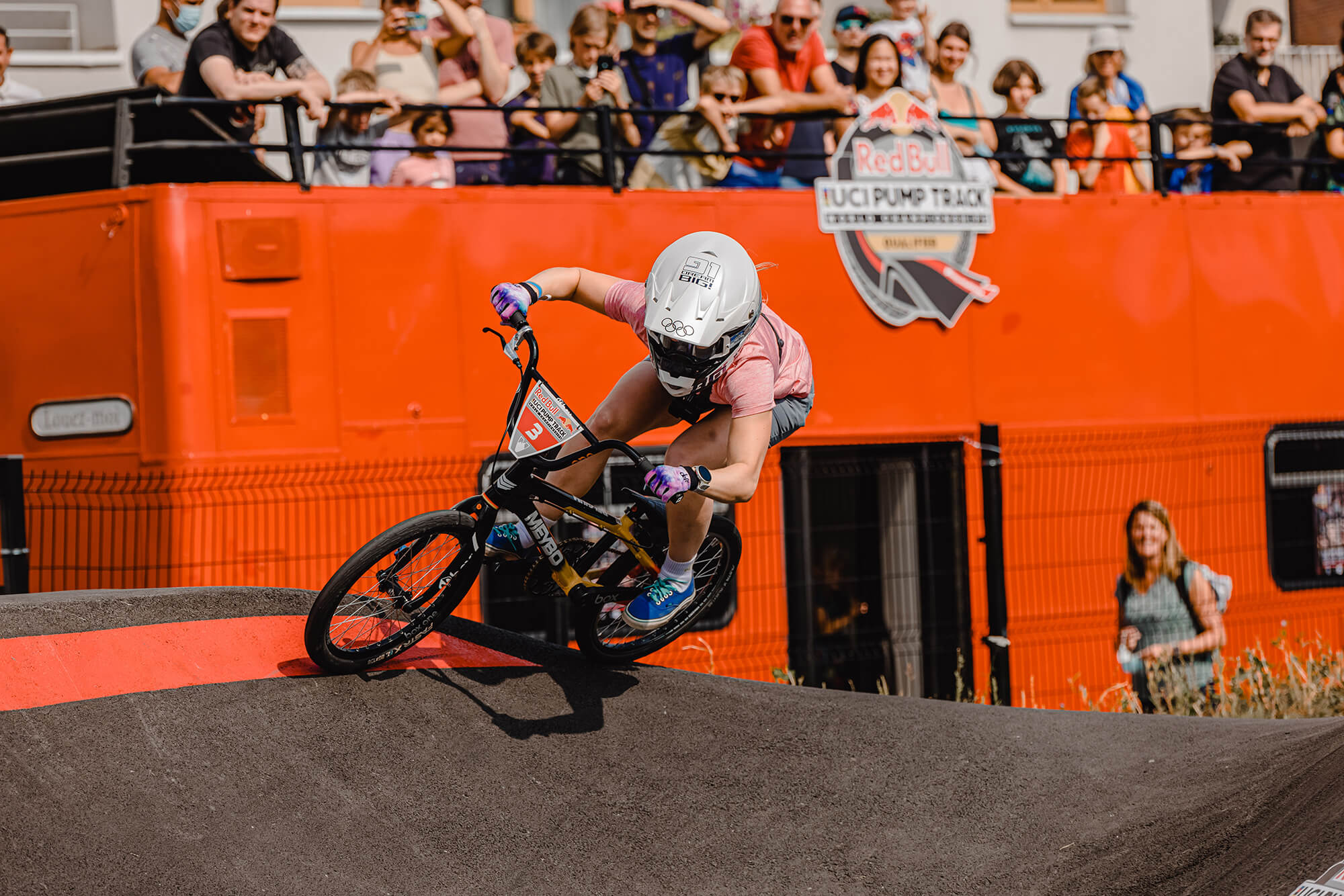 A small mistake in the men's category saw top qualifier Mateo Colsenet take a fall in top 16, leaving Latvian rider Kristaps Veksa to take home his World Final ticket after his third place in the German Qualifier last weekend. Second place behind was wrapped up by Belgian rider Elias Verbinnen.
Men's Results:
1: Kristaps Veksa – 11.274 seconds
2: Elias Verbinnen – 11.479 seconds
3: Sjoerd Verhelst – 11.747 seconds
4: Aurélien Vaessen – 12.247 seconds
See the full breakdown of results from Brussels HERE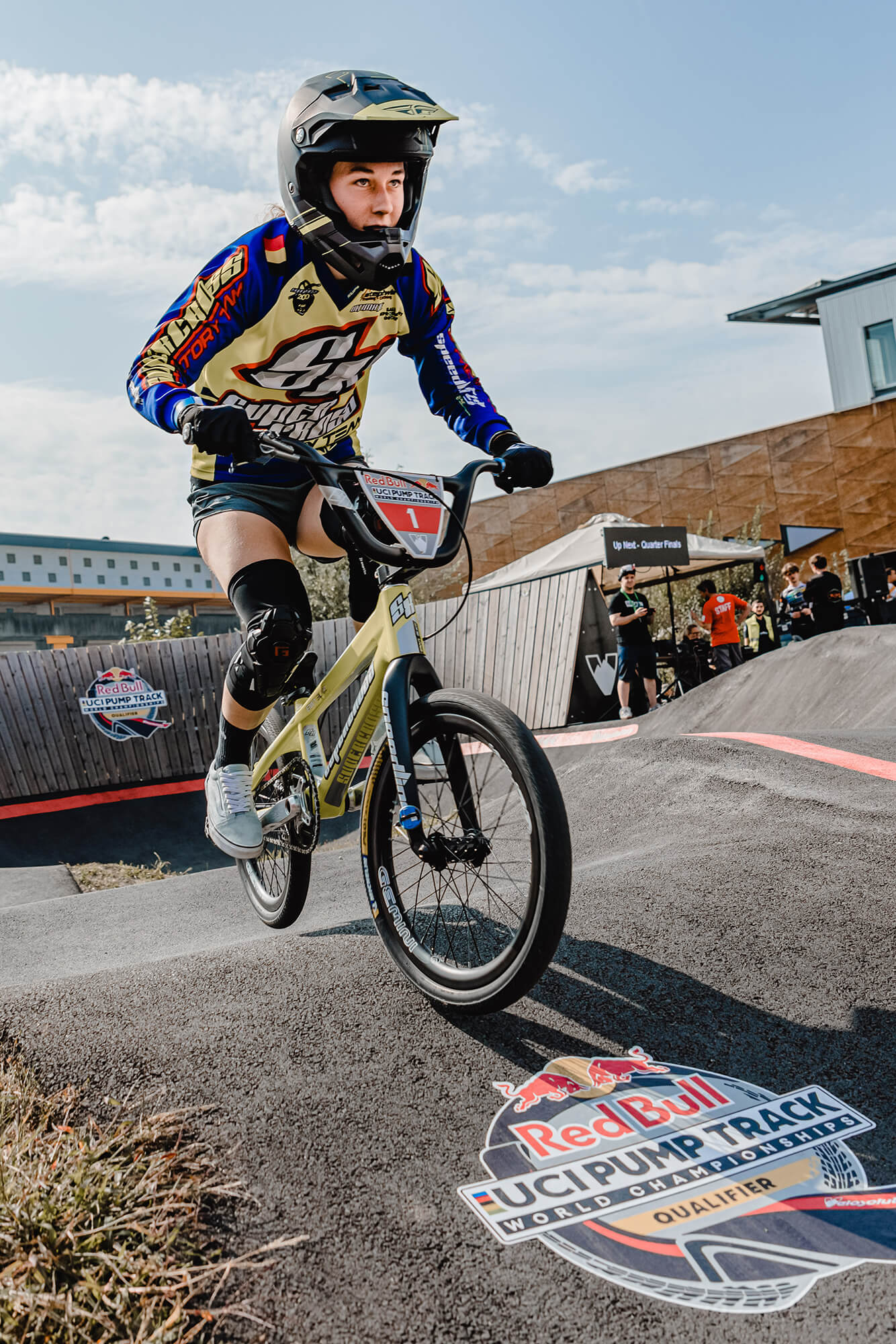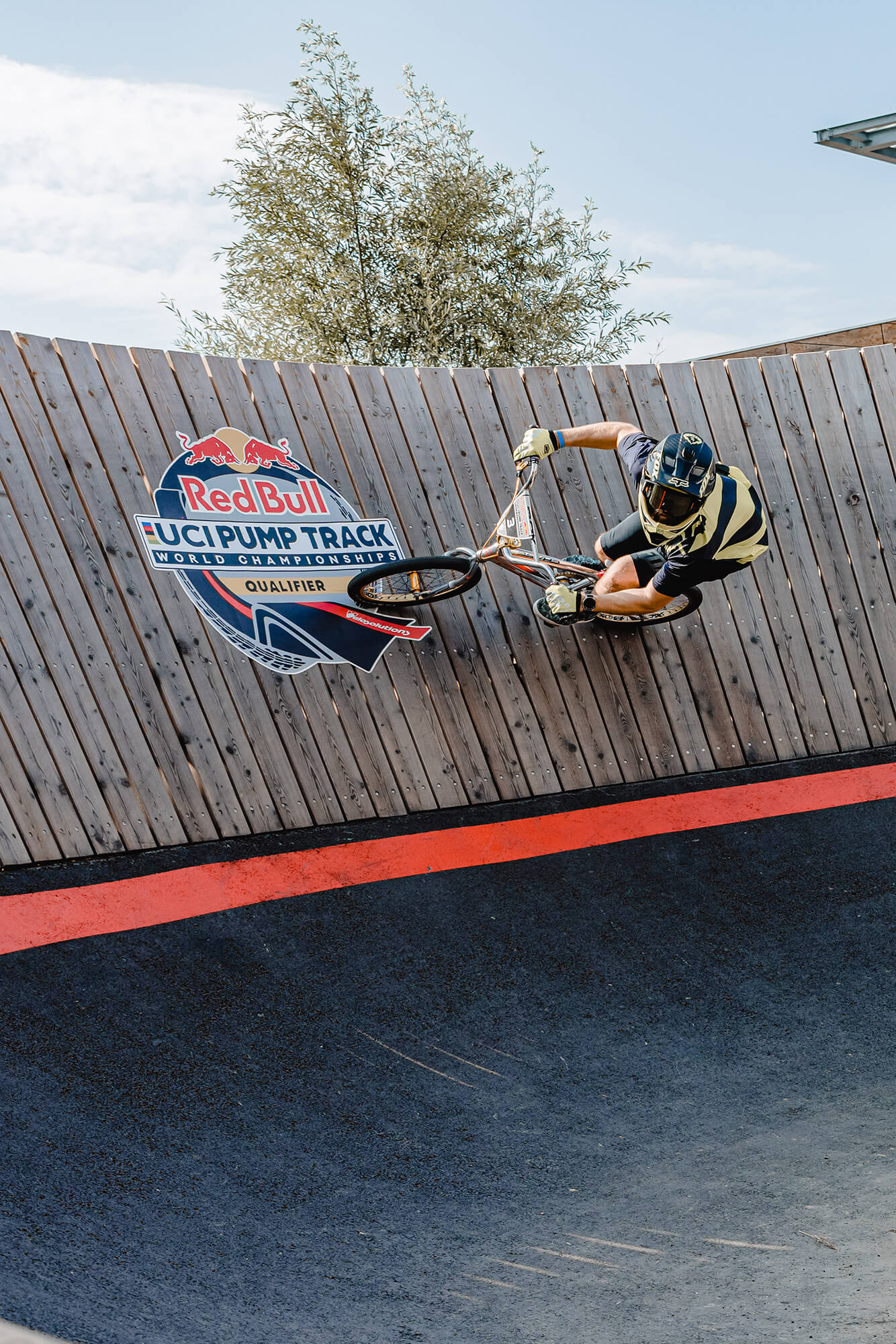 There are only four more qualifying events (listed below) to book your ticket for the fast-approaching Worlds Finals in Lisbon, Portugal on October 17th. For more information see redbull.com
11 September – Leogang, Austria
18 September – Eindhoven, Netherlands
25 September – Schüpfheim, Switzerland
16 October – LCQ Lisbon, Portugal