Red Bull UCI Pump Track World Championships Qualifier | Cambridge, New Zealand 2021
20th March 2021
Photos by Graeme Murray
Red Bull UCI Pump Track World Championships Qualifier | Cambridge, New Zealand 2021
20th March 2020
Photos by Graeme Murray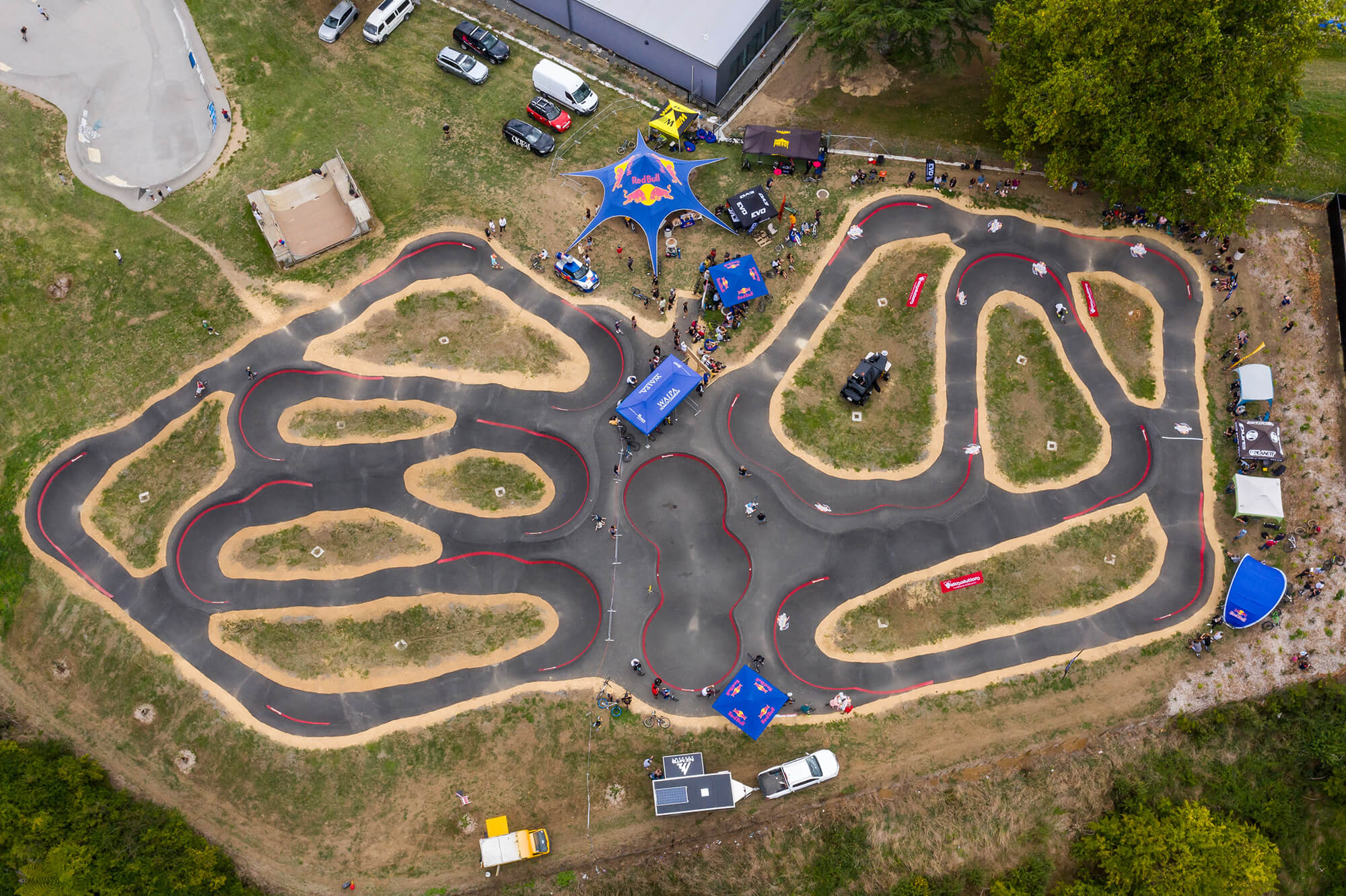 ​The Red Bull Pump Track World Championship crew rolled into Covid free Cambridge, New Zealand this weekend, where 10 women and 38 men hoped to grasp an all expenses paid trip to this year's World Finals and a chance the pull on the 2021 UCI Rainbow jersey.
Michael Bias, the winner in March 2020 when Red Bull was last in Cambridge, was on paper at least, the favourite this weekend. Fresh off his New Zealand National Championship win last weekend, he looked strong in the qualification stage of the competition with the fastest times.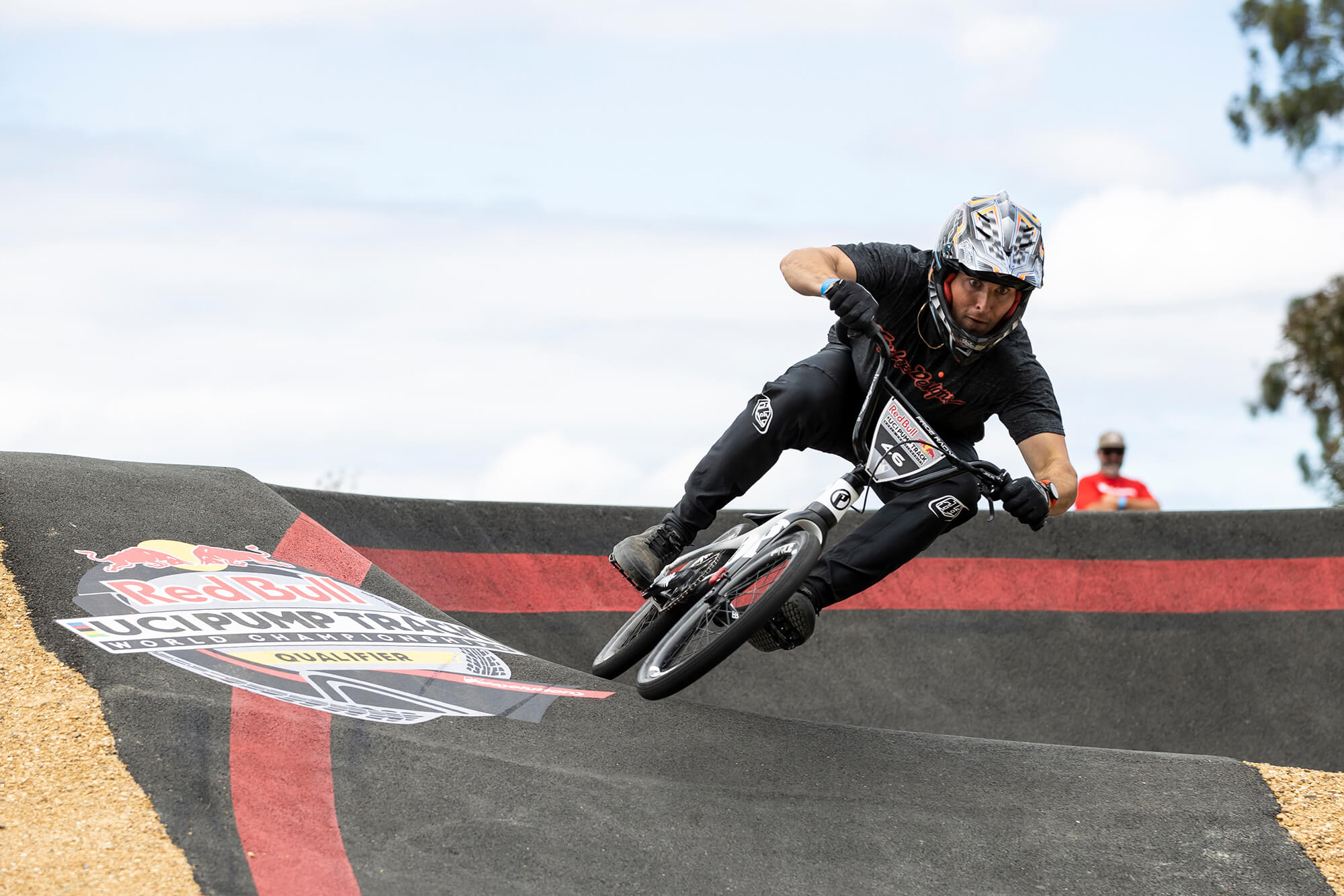 Rebecca Petch, who also wrapped up the New Zealand National Championship medal last weekend, was also looking fast in the qualification stages taking the lead. The head-to-head racing would eventually pit Rebecca against the New Zealand Jr. Elite National Champion, Megan Williams. The final difference only being 0.15 seconds … Megan taking the win.
Women's Results: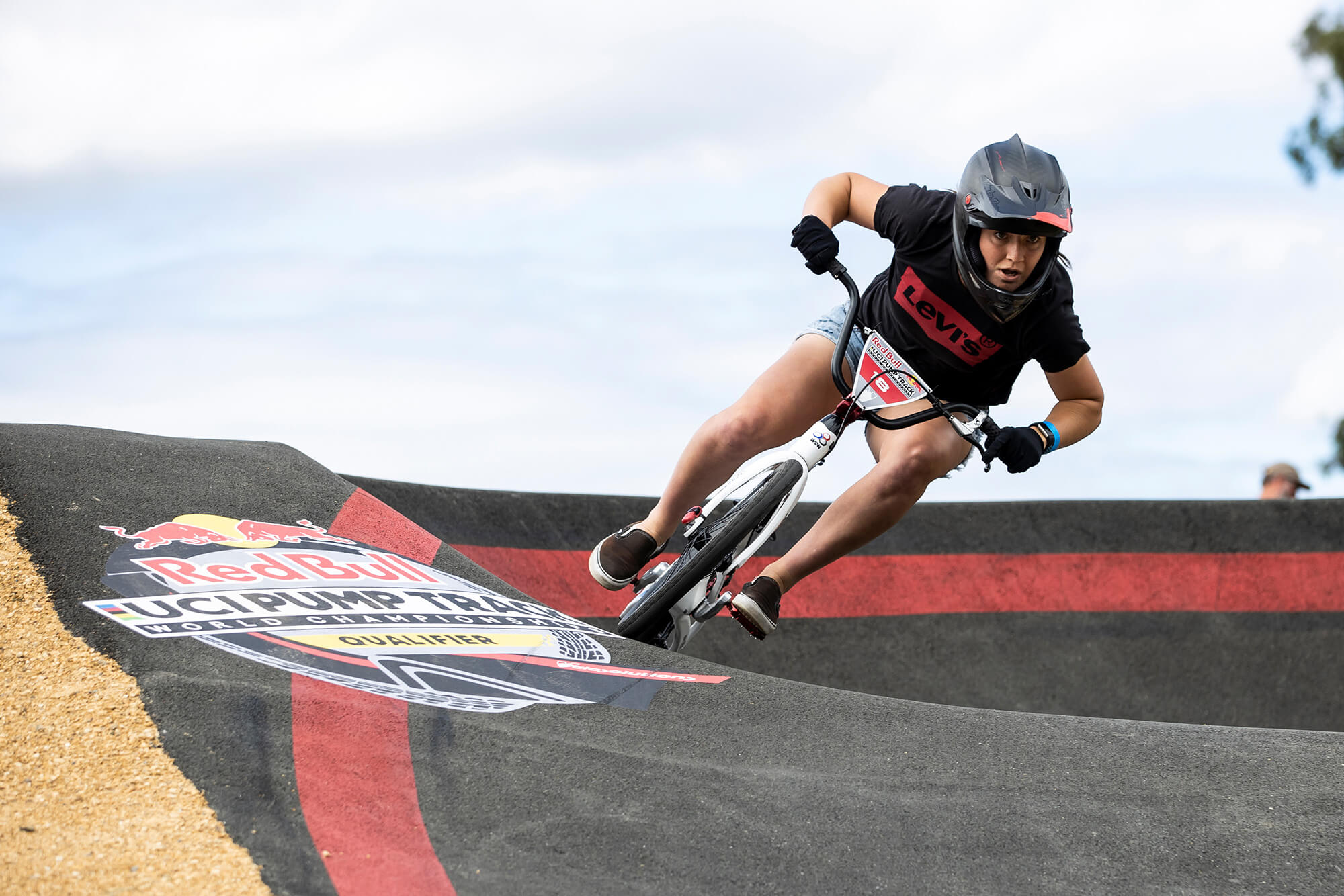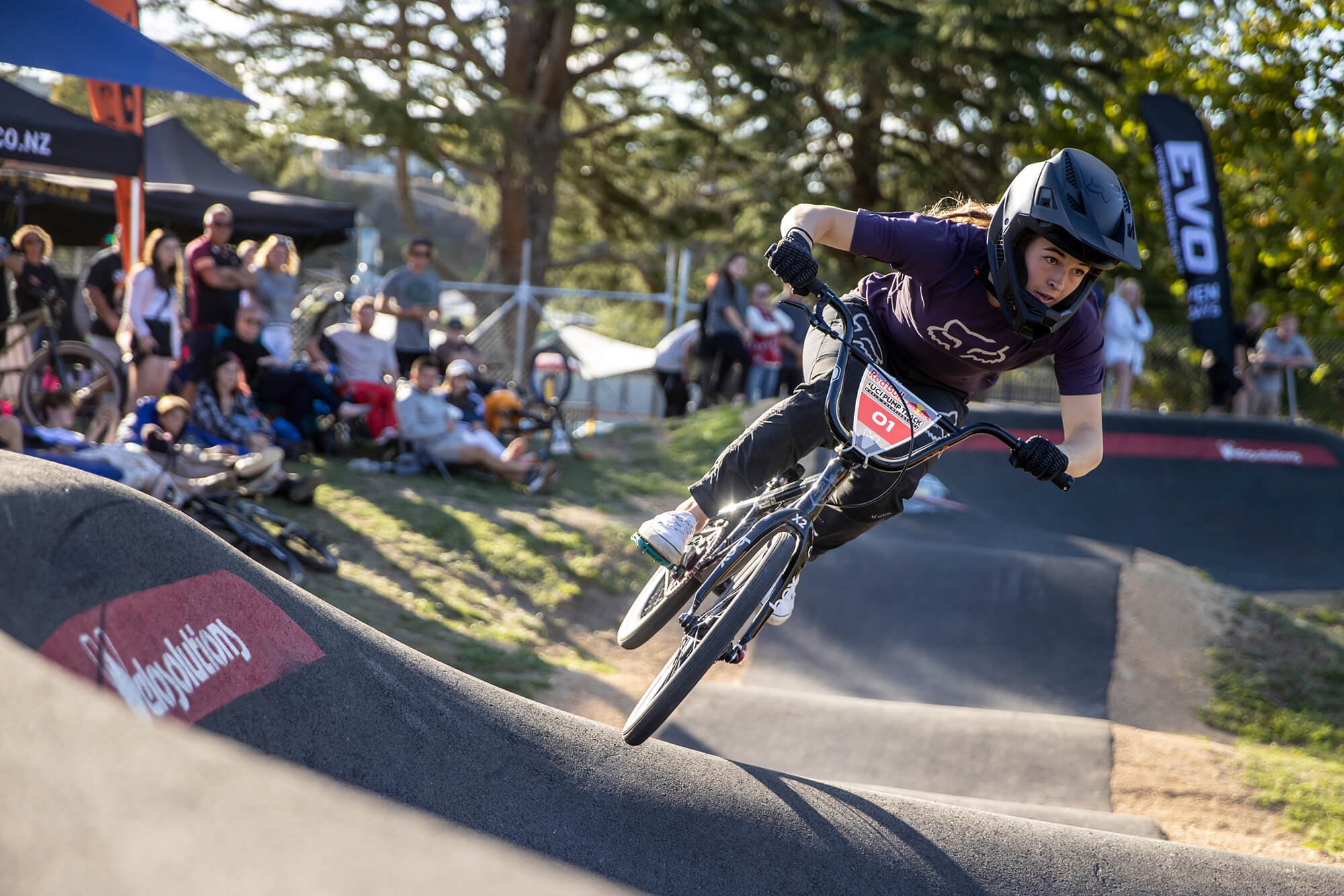 Over on the men's side of the draw, the final match up, a repeat of the 2020 round in Cambridge, came down to Bias and Bennett Greenough, who was looking to reverse last years results. Bennett dropped a blistering time for Bias to chase, but Bias over cooked it in turn two and left the circuit. Bennett took the win. In a positive for BMX, the third step of the podium, was also for 20" wheels with Jessie Smith and Jayden Flemming.
Men's results: