Red Bull UCI Pump Track World Championships Qualifier | Heipark Tošovice, Czech Republic 2022
17 Sept 2022
Photos Lukas Neasi
Red Bull UCI Pump Track World Championships Qualifier | Heipark Tošovice, Czech Republic 2022
17 Sept 2022
Photos Lukas Neasi
We weren't in the Czech Republic for the Heipark Tošovice UCI Red Bull Pump Track World Championship qualifier but just looking at the images of the track Velosolutions created there has us considering a house move! The pump track is set in the middle of the magnificent landscape of the Odry Hills region, a ski resort that began operations back in 2001, although it 2021 before Velosolutions arrived on the site. The main track is 225 meters of paved heaven but there is also a 121-meter-long jump line and a small kids track on site.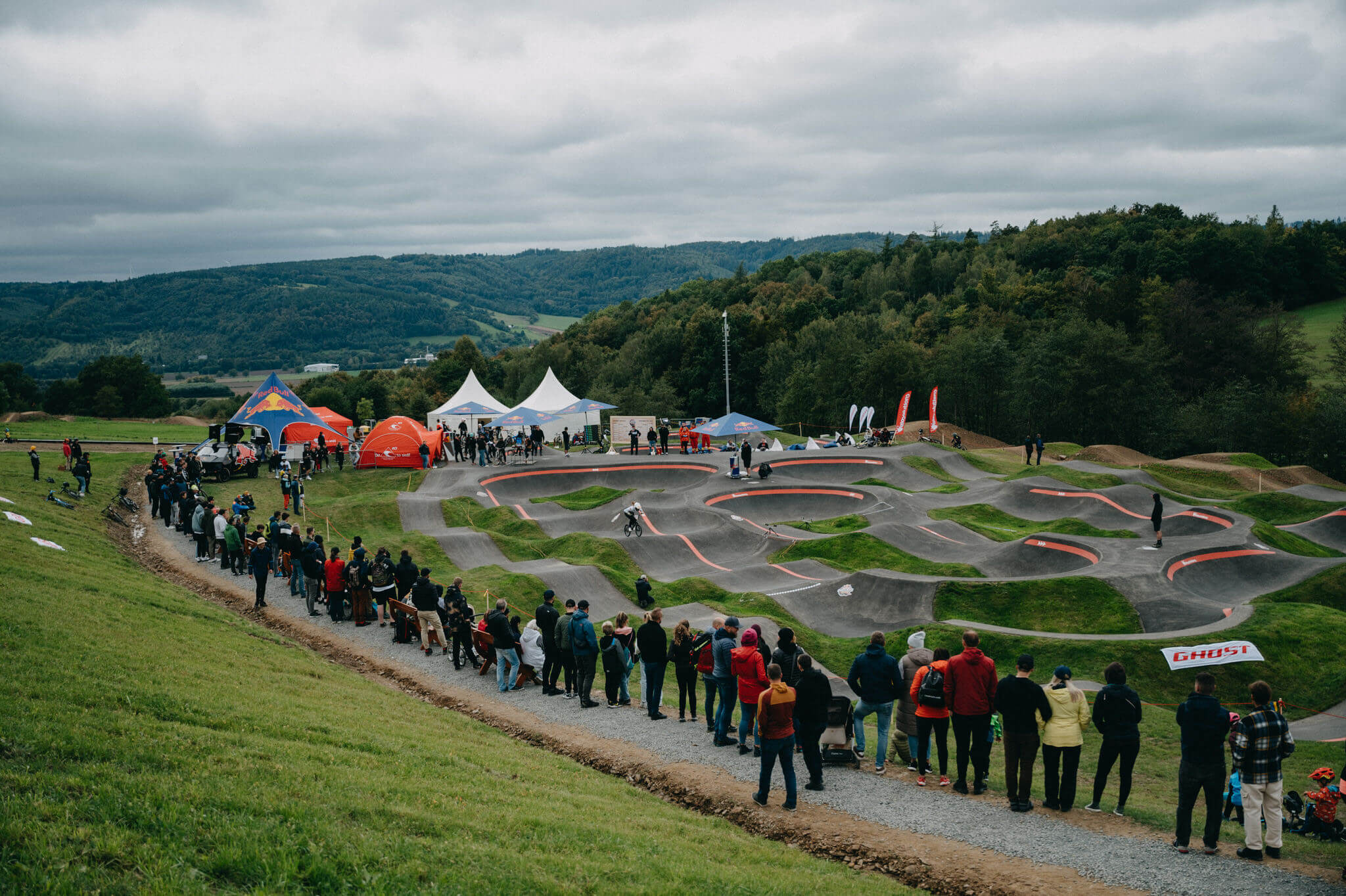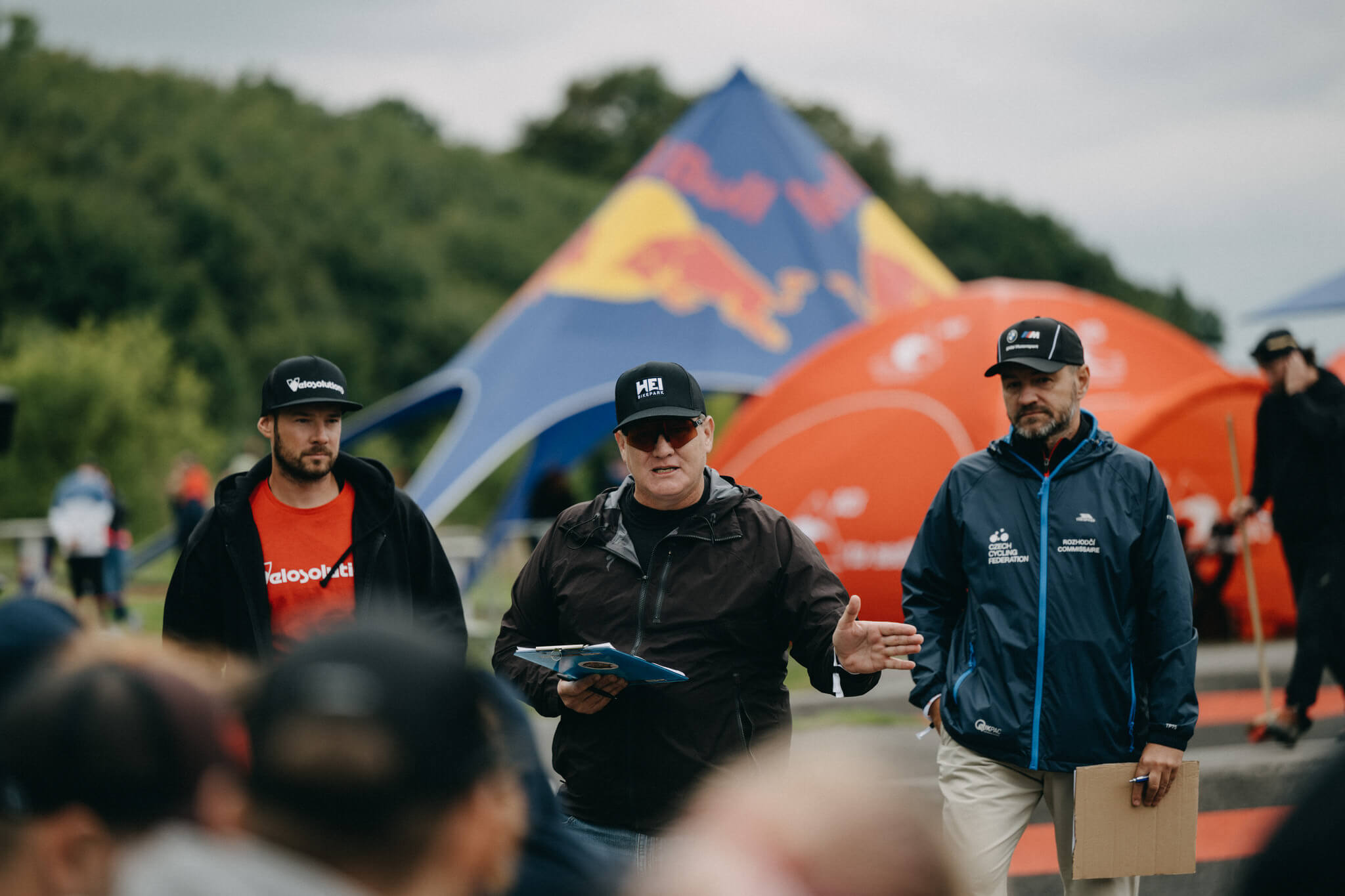 Last weekend it was the 225m pump track that was host to 70 riders from 11 nations, all looking for a ticket to November's World finals in Santiago, Chile, preferably the fully funded trip to South America that came with first place. And with the voice of cycling, Max Cluer, back on the mic again the atmosphere was turned up to full … as always.
In the women's draw were some familiar faces such as Christa von Niederhäusern, who had previously qualified a place for the Worlds in Switzerland when she finished second. Sabina Košárková and Kristína Madarásová were also in the Czech Republic for the event, both had already secured first place qualification in previous races.
Kristína Madarásová who won in Italy on her BMX was testing out some bigger wheels this time out, and all was going well until a small mistake in the final cost her the win, Sabina Košárková took the top spot with a time of 22.628. Sabina had previously won the Norway qualifier so the fully funded ticket to Chile went to the 2018 World Champion, Christa von Niederhäusern, who finished third. We hope Kristína packs her BMX for Chile in November …
On a side note here, you hard not to be impressed with the Red Bull / Velosolutions organisers of the series who are going all in when it comes to handing out the fully funded tickets to the finals, even when the event winner already has one.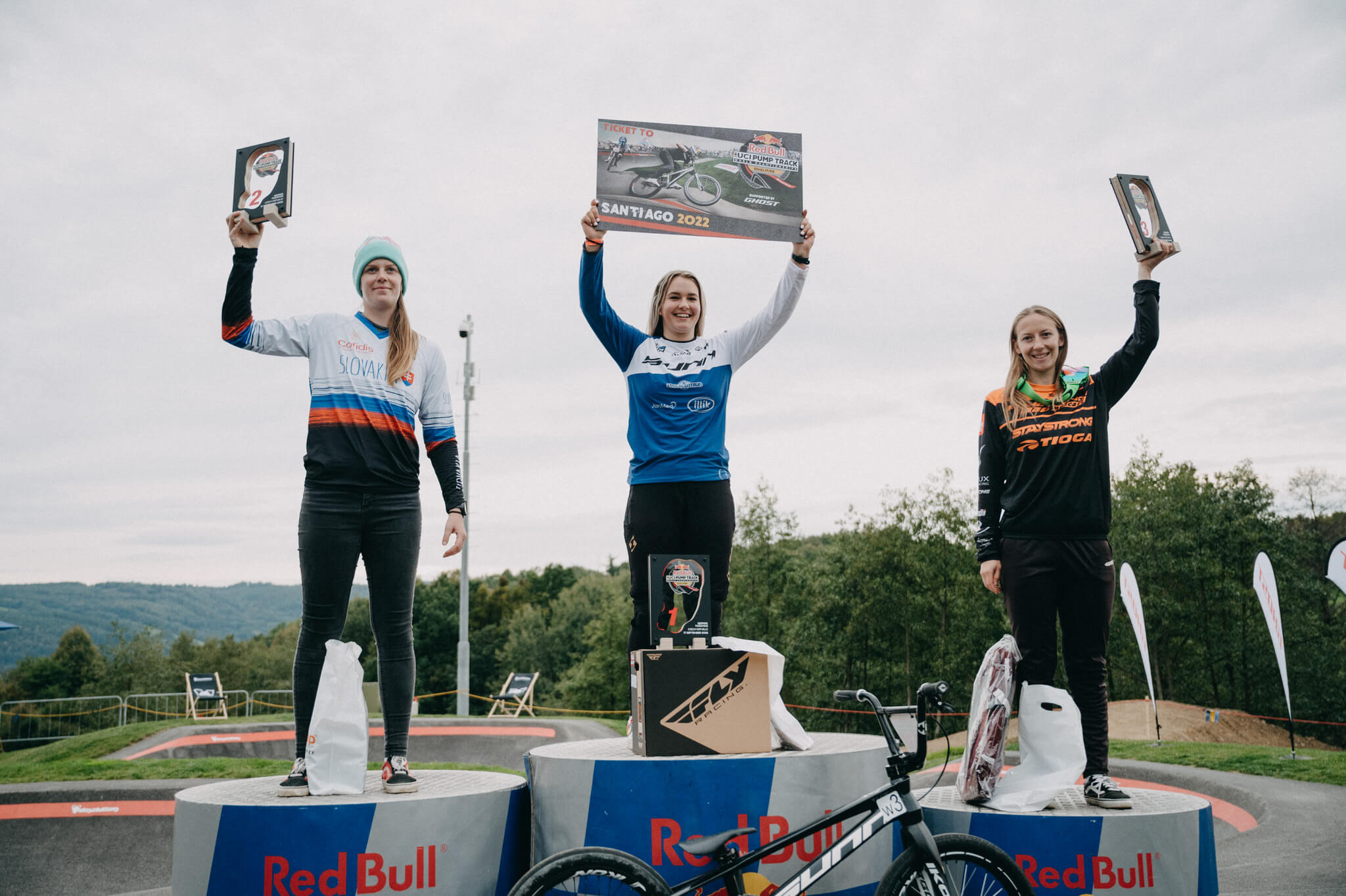 In the Men's category Latvian BMX rider Kristaps Veksa earned the top step of the podium with the fastest time of the day of 21.035 seconds and picked up his ticket to Chile. Kristaps finished 6th in the 2021 finals so it will be interesting to see if he can better that in November. Not far behind Kristaps was Slovakian MTB rider Daniel Hradský in a time of 21.331.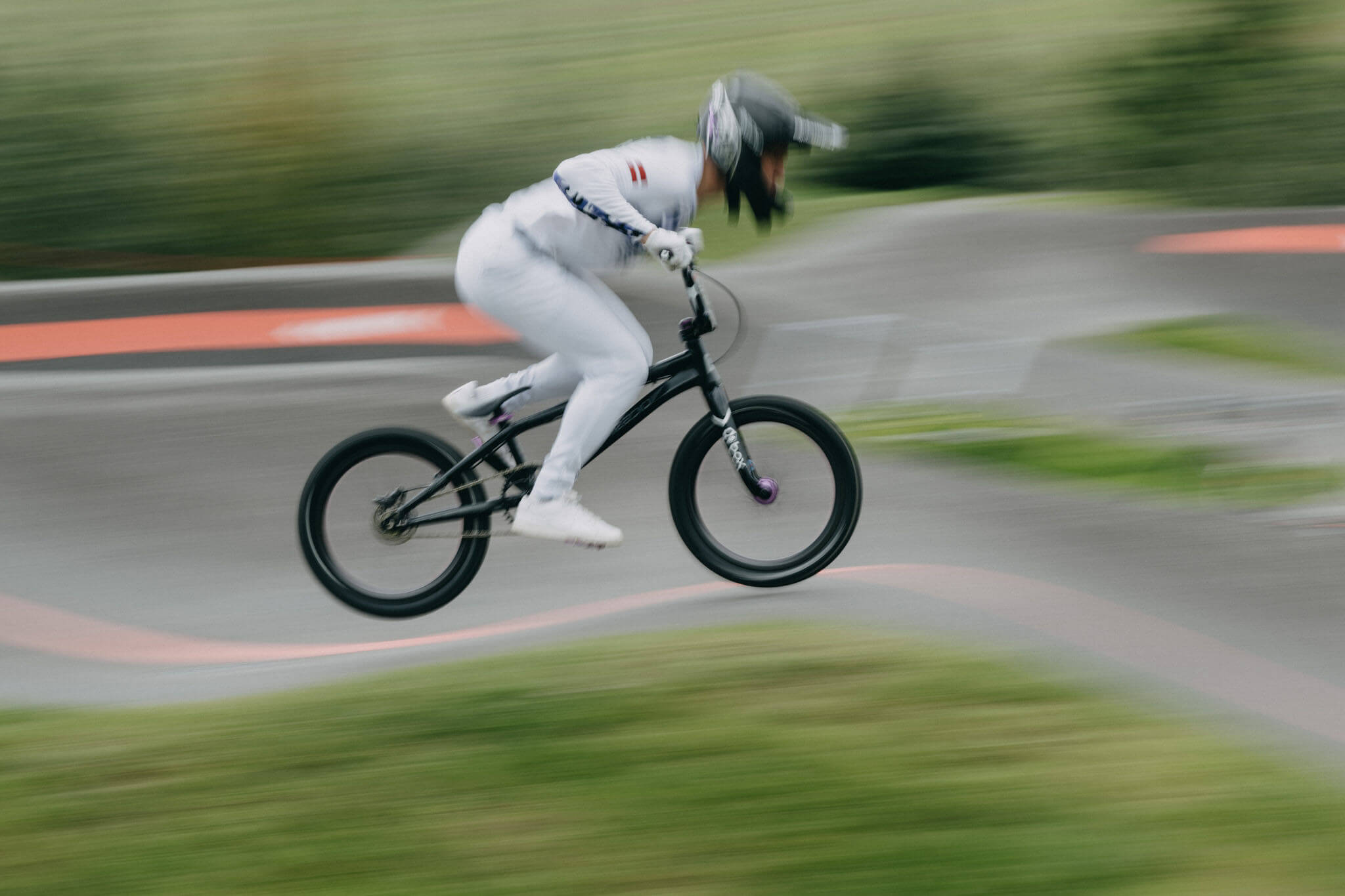 We're going to count that as two BMX wins in the Czech Republic and we're already predicting, with a high degree of confidence, that BMX will dominate in Santiago … but we're also open to that statement coming back to bite us in the ass. If you've got a MTB and think you can out pump track the BMX riders (we don't think you can) at the finals, you've only got a few more qualifiers to claim your ticket. Maseru, Lesotho (google it, we had to) on the 4th of October, Lisbon Portugal a week later on the 8th and Gisborne, New Zealand on October 30th. Chile is fast approaching …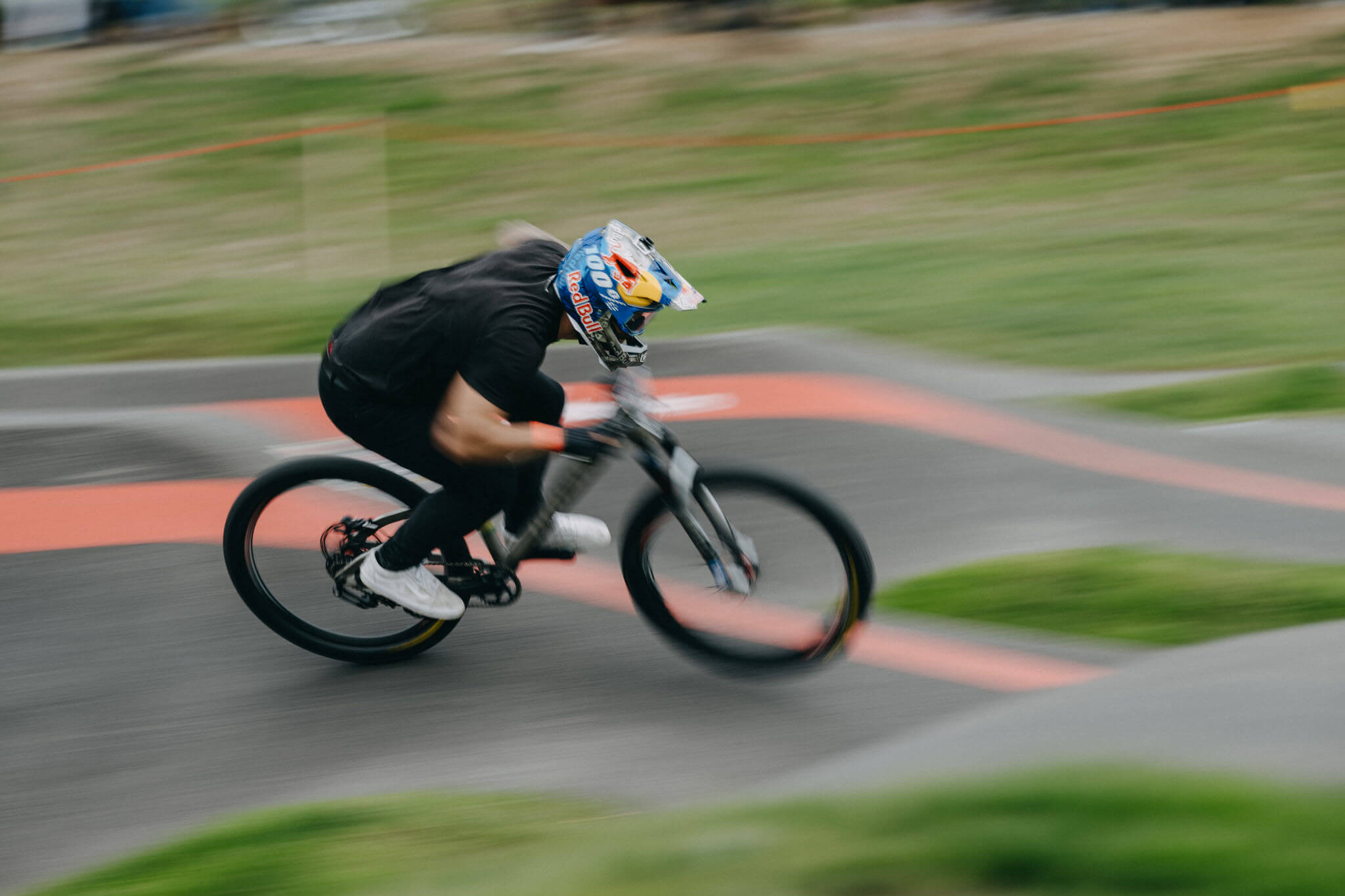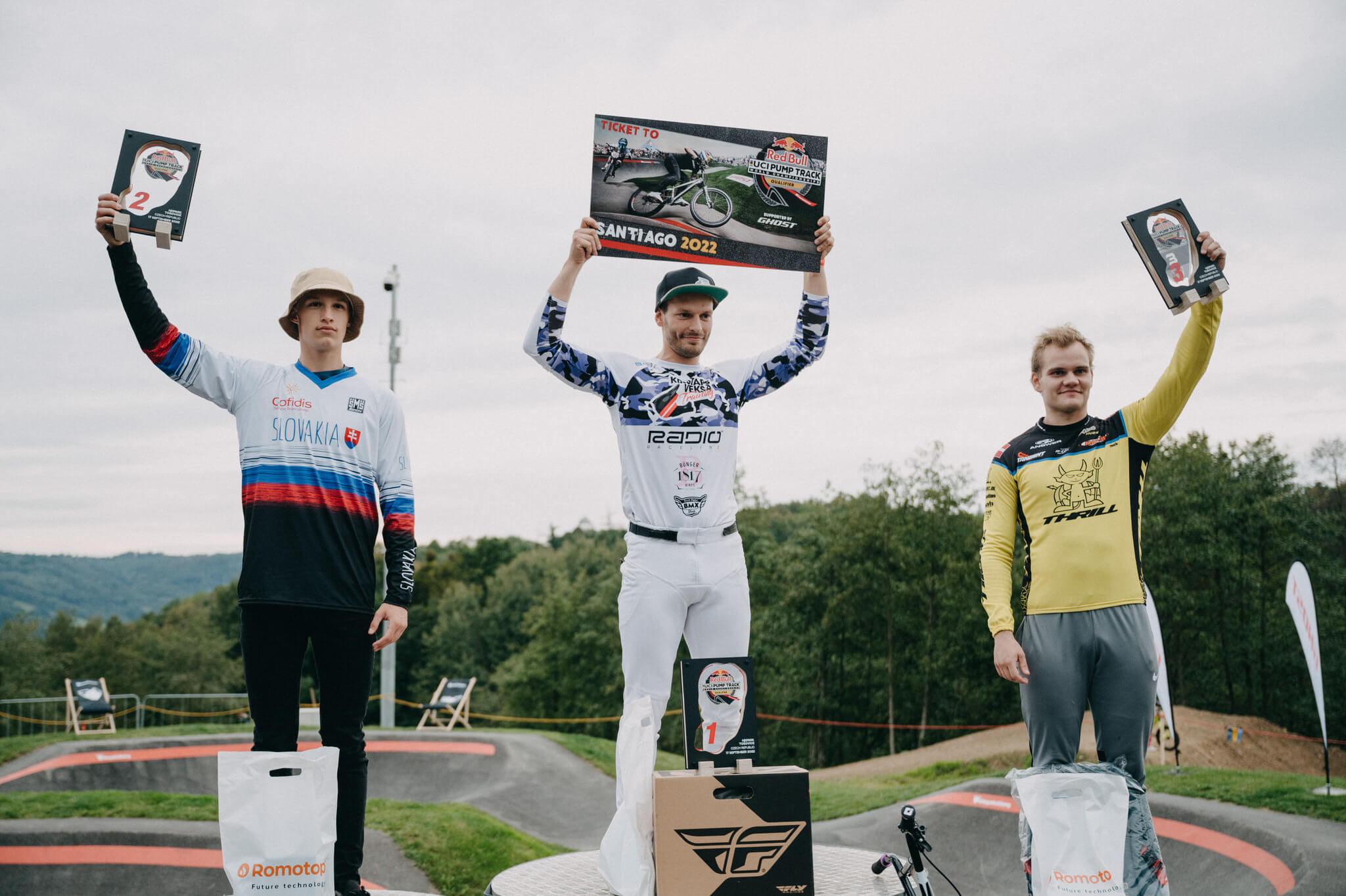 Men:
1. Kristaps Veksa
2. Daniel Hradský
3. Mikus Strazdiņš
4. Didi Van Tiggel
Women:
1. Sabina Košárková
2. Kristína Madarásová
3. Christa Von Niederhäusern
4. Eliška Bartuňková
You can see the full set of results HERE