​Red Bull UCI Pump Track World Championships Qualifier | Edinburgh, Scotland 2022
25th June 2022
Photos by Dan Griffiths
​Red Bull UCI Pump Track World Championships Qualifier | Edinburgh, Scotland 2022
25th June 2022
Photos by Dan Griffiths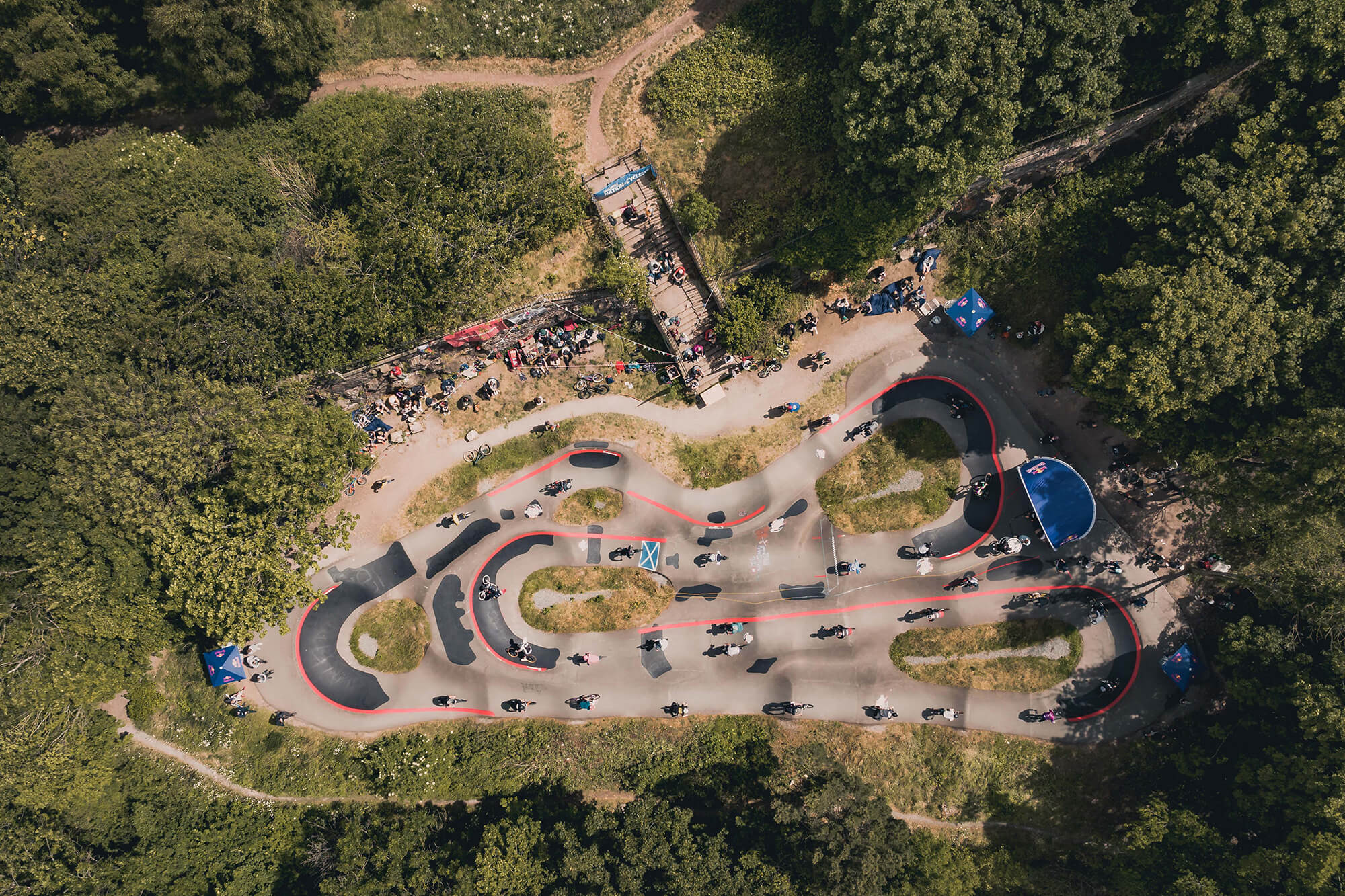 ​The 2022 UCI Red Bull Pump Track World Championship qualifiers rolled into Edinburgh, Scotland, with eight spots for the World Championship finals in Chile in November up for grabs. The winner in both the Men's and Women's categories would get a fully funded trip to the finals … definitely worth the 20 seconds or so of burning arms and legs.
The Velosolutions creation is set in Skelf Bike Park, a secluded green space in the heart of Edinburgh's UNESCO world heritage site listed 'Old Town', just a stones throw from the centre of Edinburgh. Sitting at the foot of the huge volcanic monument know as 'Arthur's Seat', the 160m pump track is compact with lots of interconnecting sections and transfer lines, providing lots of challenging opportunities.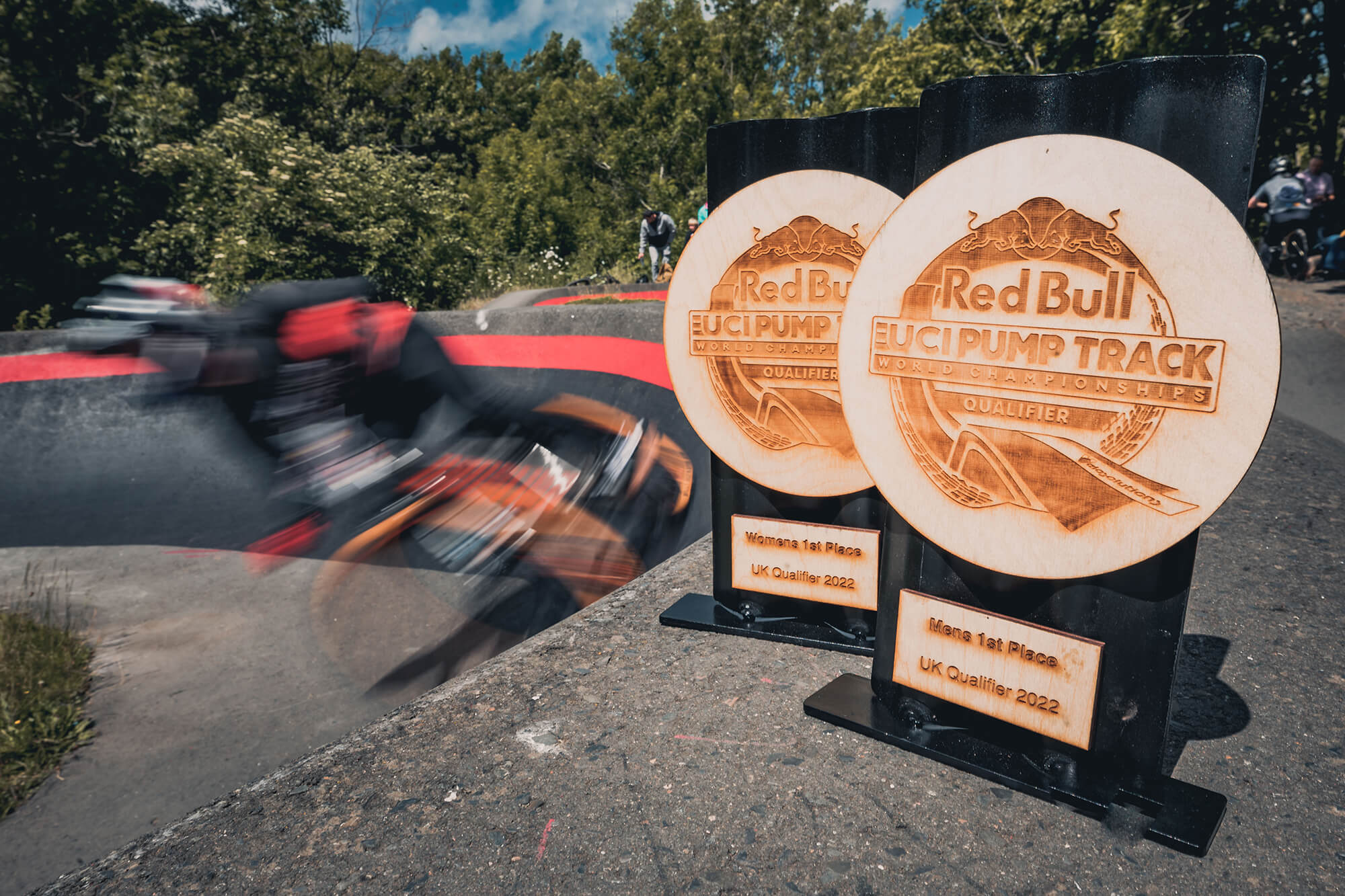 The racing, as always at the Red Bull Pump Track rounds, was fast and furious, and with Max Cluer back on the hype mic the atmosphere was also cranked up to 10. Edinburgh ultimately turned out to be a day for the MTB's rather than the BMX's … we're not bitter at all, well maybe just a little haha. Big wheels produced the fastest times in both classes with Mark Ducat dropping a blistering 17.366 in the final, the fastest of the day, which was about a half second ahead of Connor Hudson in second.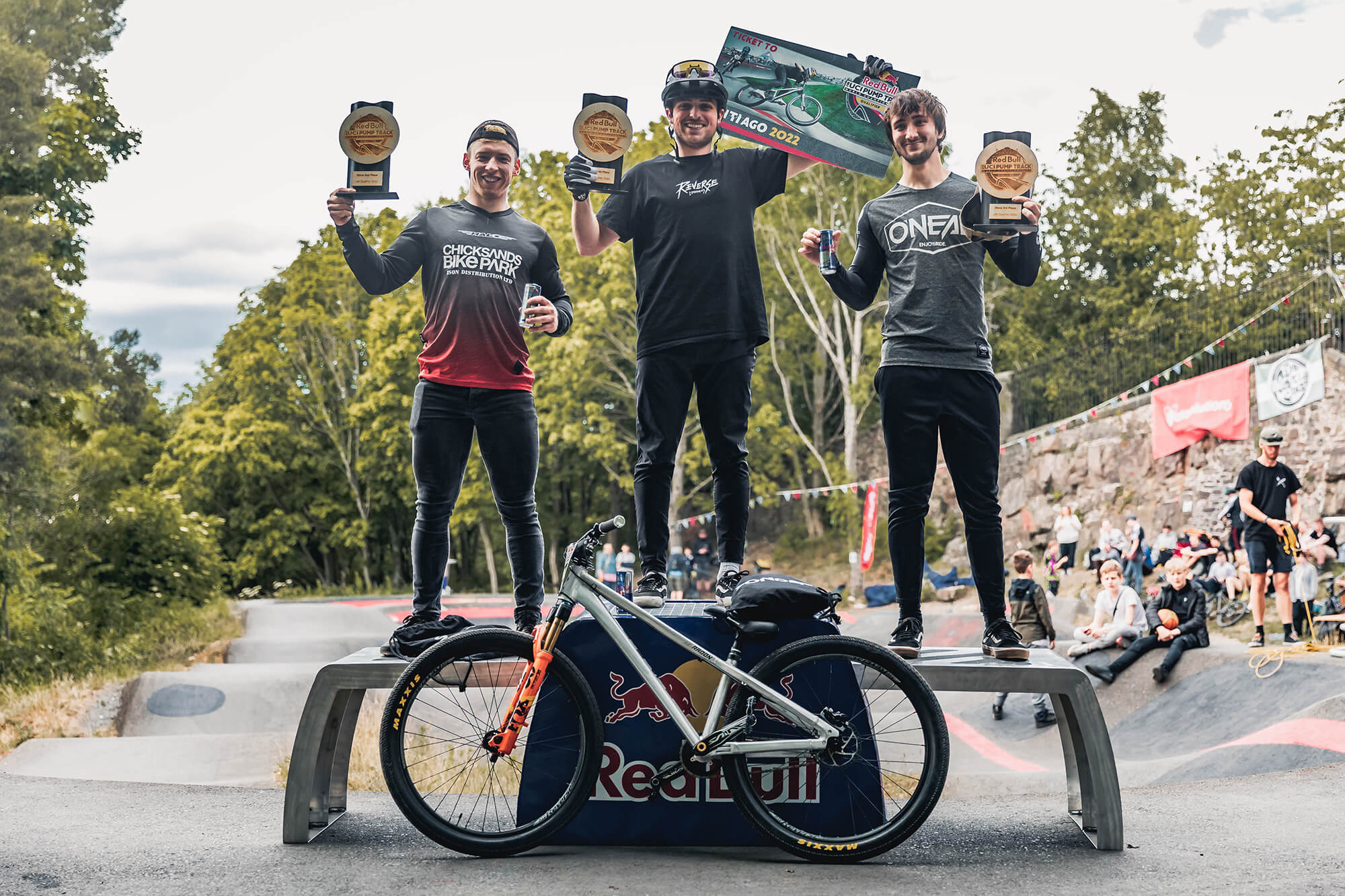 Not to be out done, Poland's Agnieszka Ponaranska posted an equally impressive time in the women's side of the draw. Her 21.509 second lap earned her a trip to Sound American in November and the hopes of the UCI Rainbow stripes.
Scotland's Cameron Reid, fresh from the Superclass final at the British BMX Series in Peckham, London, was the only 20" rider to stand on the podium this time out … we'll give the MTB's a little time in the sun, at least until they get to Chile that is …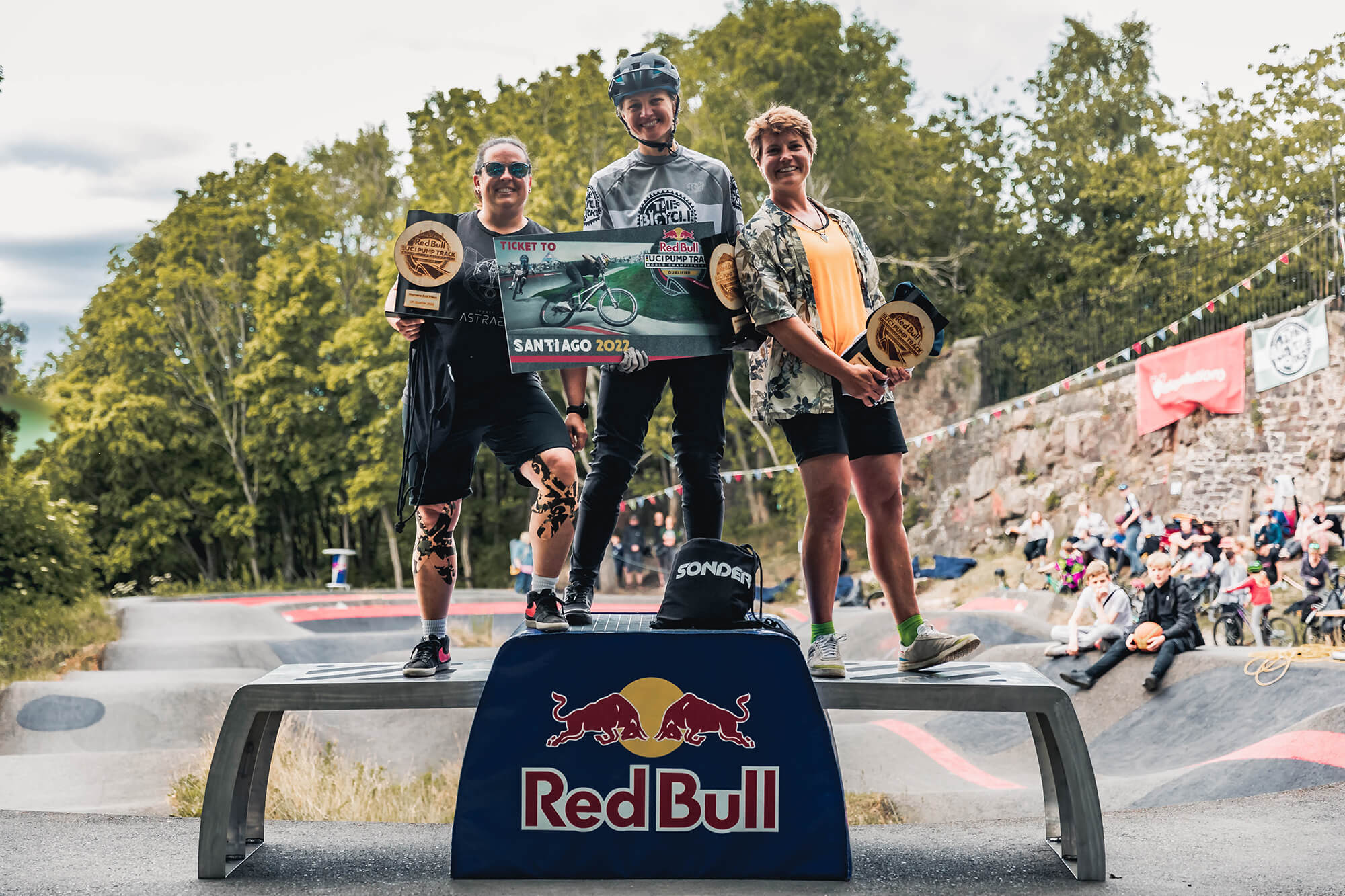 Men:
1. Mark Ducat – SCO
2. Connor Hudson – ENG
3. Cameron Reid – SCO
4. Sergiusz Jezewski – POL
Women:
1. Agnieszka Ponaranska – POL
2. Dasha Polakova – SVK
3. Claire Frost – SCO
4. Sophie McNeil – SCO
You can see the full set of results from Edinburgh HERE
Upcoming qualifying rounds …
USA, Paris Texas – 2 July
Canada West, Langford – 3 July
Sweden, Are – 9 July
Germany, Berlin – 6 August
USA, St Charles County – 6 August
Switzerland, La Neuveville – 20 August
Norway, Harstad – 27 August
Netherlands, Eindhoven – 27 August
Canada, Lac-Delage – 1 September
Czech Republic, Heipark Tošovice – 17 September
World Championships, Santiago, Chile 18 – 20 November