Red Bull UCI Pump Track World Championships Qualifier | Gaston County, USA ​ 2021
15th May 2021
Photos by Brian Hall
Red Bull UCI Pump Track World Championships Qualifier | Gaston County, USA ​ 2021
15th May 2021
Photos by Brian Hall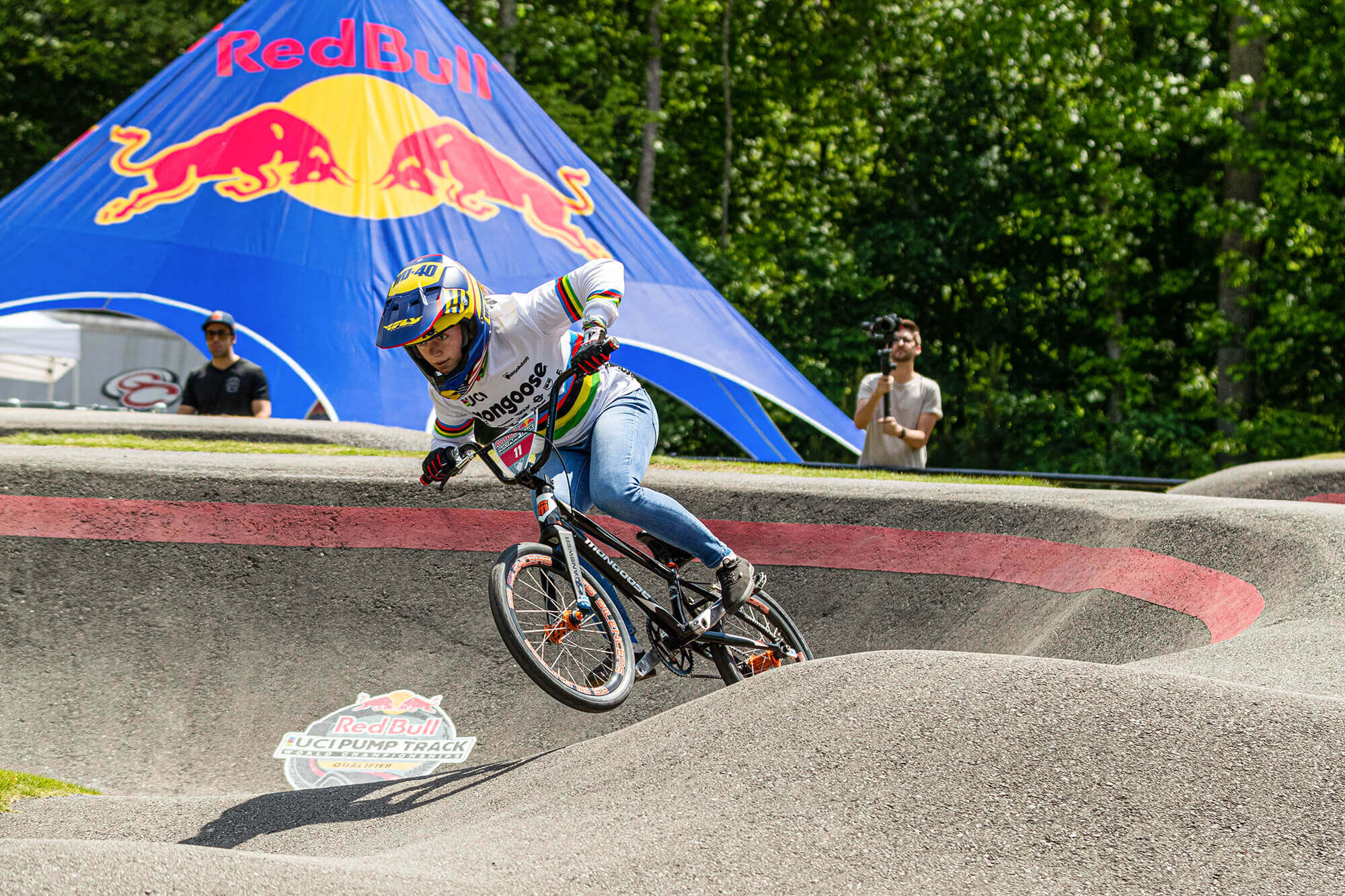 The 2021 Red Bull Pump Track World Championship qualifiers set up camp in Gaston County, North Carolina, a BMX stronghold, this past weekend with no less that two UCI Rainbow jerseys plying their trade on the Velosolutions creation.
Mongoose's Payton Ridenour in particular, was a hot favourite after her recent adventures in Verona, Italy, at the UCI World Cup stages. The Red Bull UCI Pump Track World Number 1 could very well be on her way to Tokyo for the Summer Olympics, we certainly wouldn't bet against it. This Gaston County event would be the first time she got to race in the Rainbow stripes that she won in Switzerland way back in 2019. 'It's an honour to wear the rainbow jersey and I was super excited to finally debut it', Payton told us, 'I think it added a little bit of pressure, especially since before I was the underdog, now all eyes were on me to perform, but I tried to just focus on me and put down some good laps'.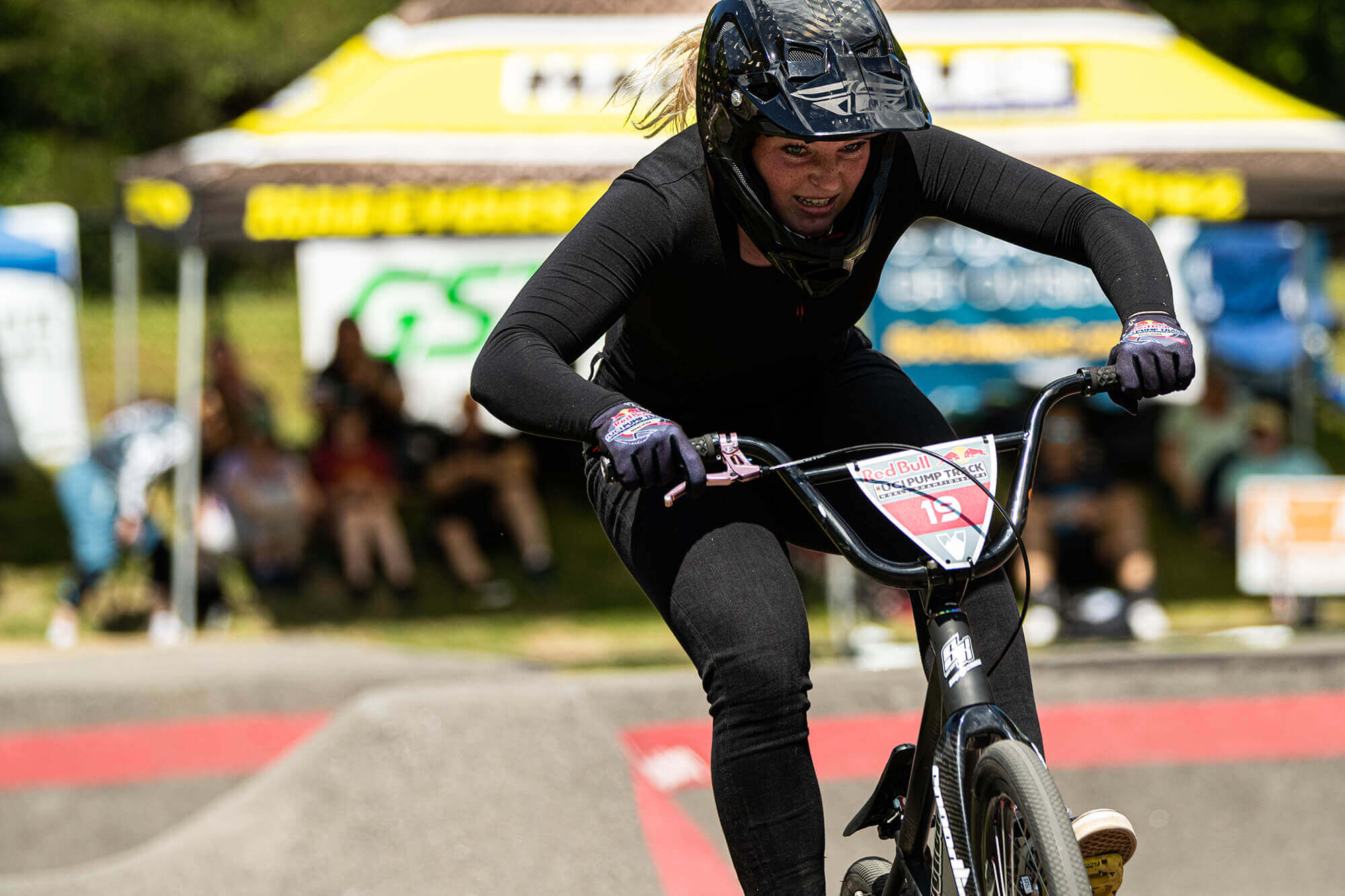 The early qualifying rounds didn't go all Payton's way. The Supercross BMX twins, Ashley and Emily Hayes, where also putting in some hot laps with Ashley posing a time of 21.90 seconds to take the top qualifying spot.
Payton slowly got into the groove and the pressure of the stripes lifted, 'the pump track atmosphere is so laid back it was easy to forget about the pressure.  I changed up my entry by getting more cranks in and I kept getting faster times. This was my first time racing the head-to-head format too which I really liked!' she told us.
The Women's final eventually came down to a head-to-head battle between Ashley and Payton with the World Champion taking a very close win and securing her trip to this years Red Bull Pump Track World Championship finals … at a time and place yet to be disclosed. Although, eastern Europe in autumn does sound like a nice place to visit …
Women's Results:
1: Payton Ridenour
2: Ashley Hayes
3: Emily Hayes
4: Jordy Scott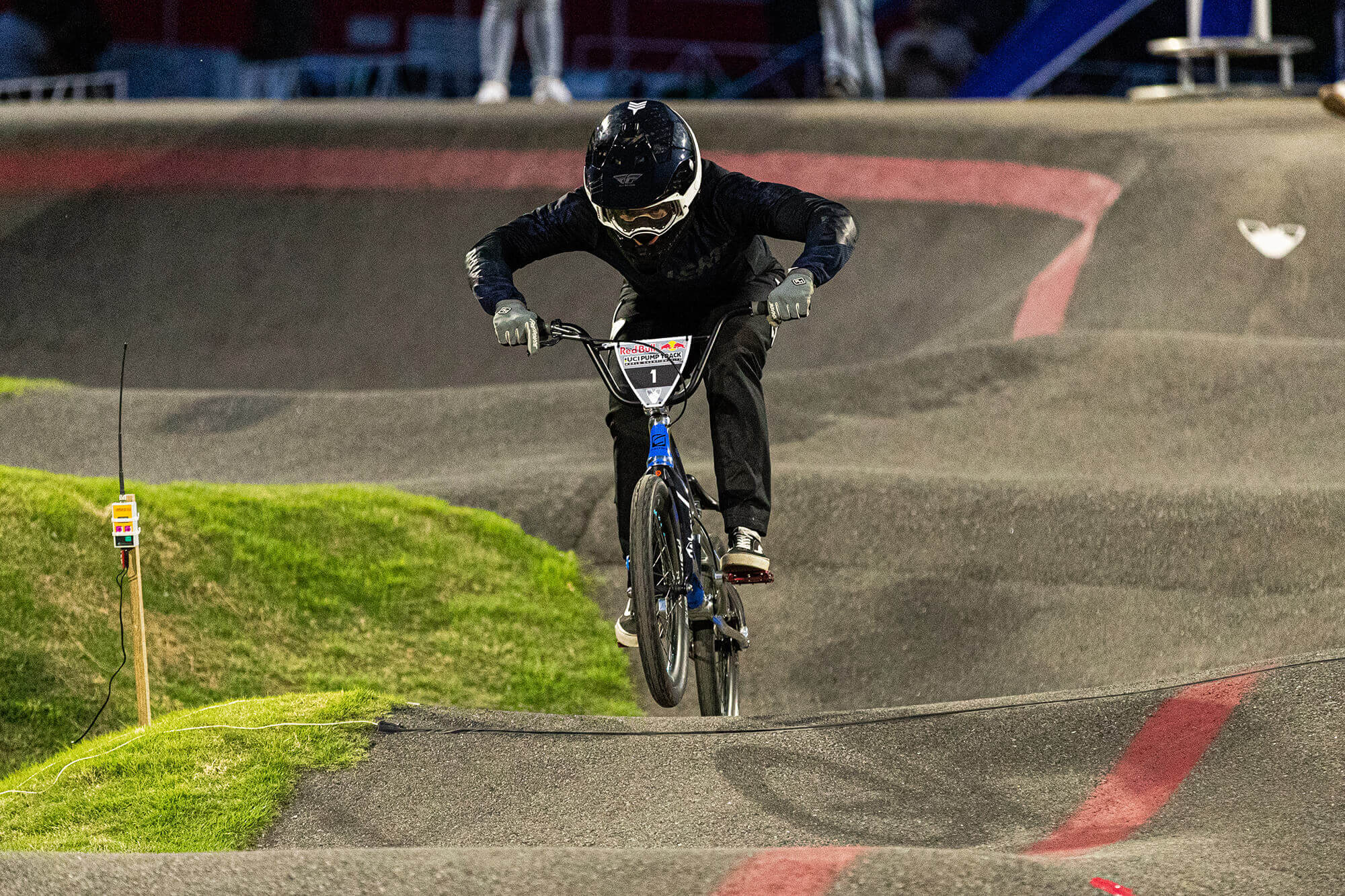 The men's side of the draw was deep, 60 men deep to be exact, including the 'is he, isn't he' retired KJ Romero, the man putting the 'jump' back into USA BMX Vet Pro, Barry Nobles and World Champion, Zula. But it was Brady Kincheloe who was knocking out the fastest laps all day … 20" domination! The final battle came down to Nobles and Kincheloe, but it was always going to Brady who just had the edge, and the only sub 20 second lap of the event … blisteringly quick. Kincheloe will be hoping to bring that speed to the World Finals in his pursuit of the W1 title.
Men's Results:
1: Brady Kincheloe
2: Barry Nobles
3: Tommy Zula
4: Alec Bob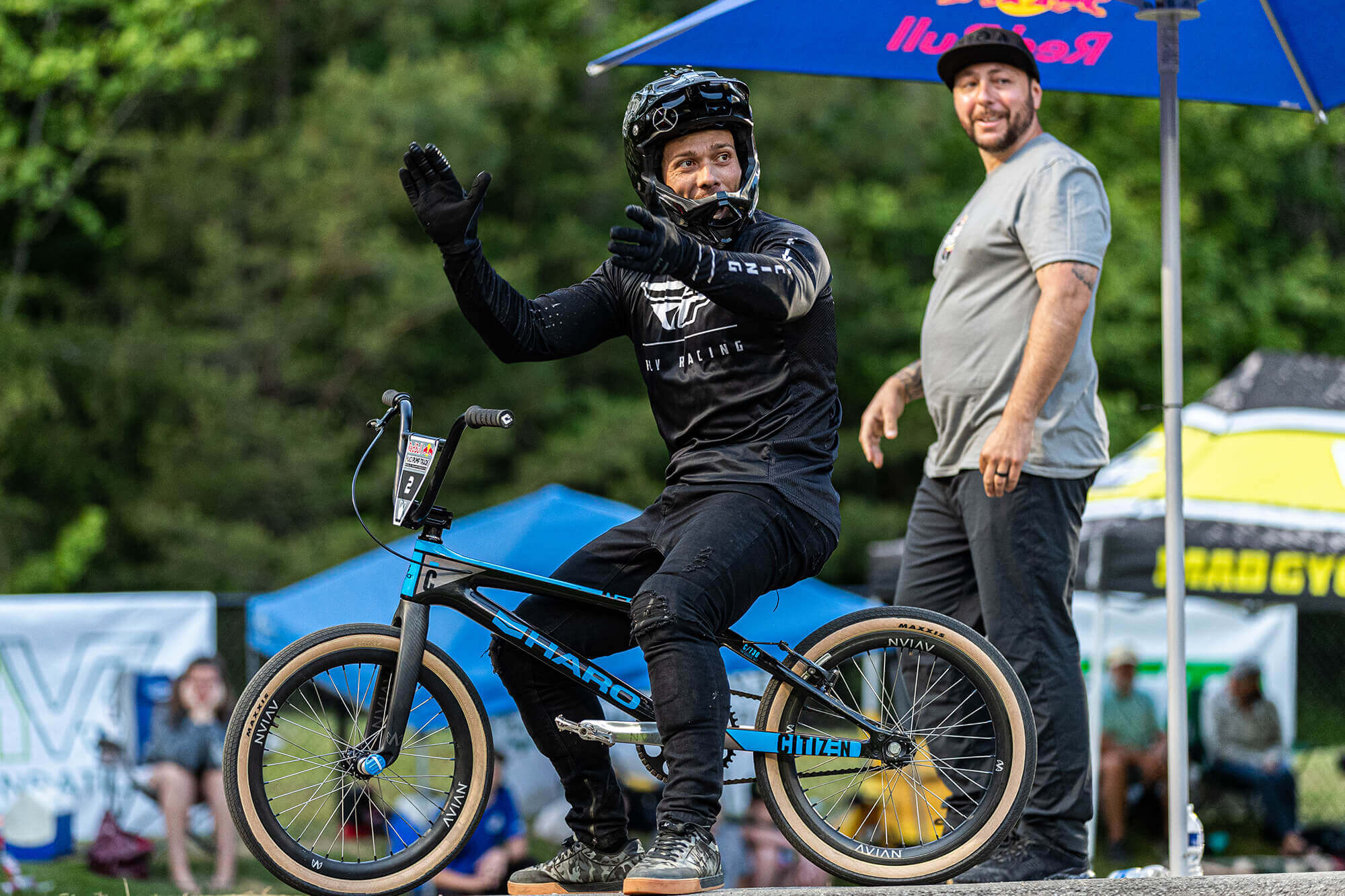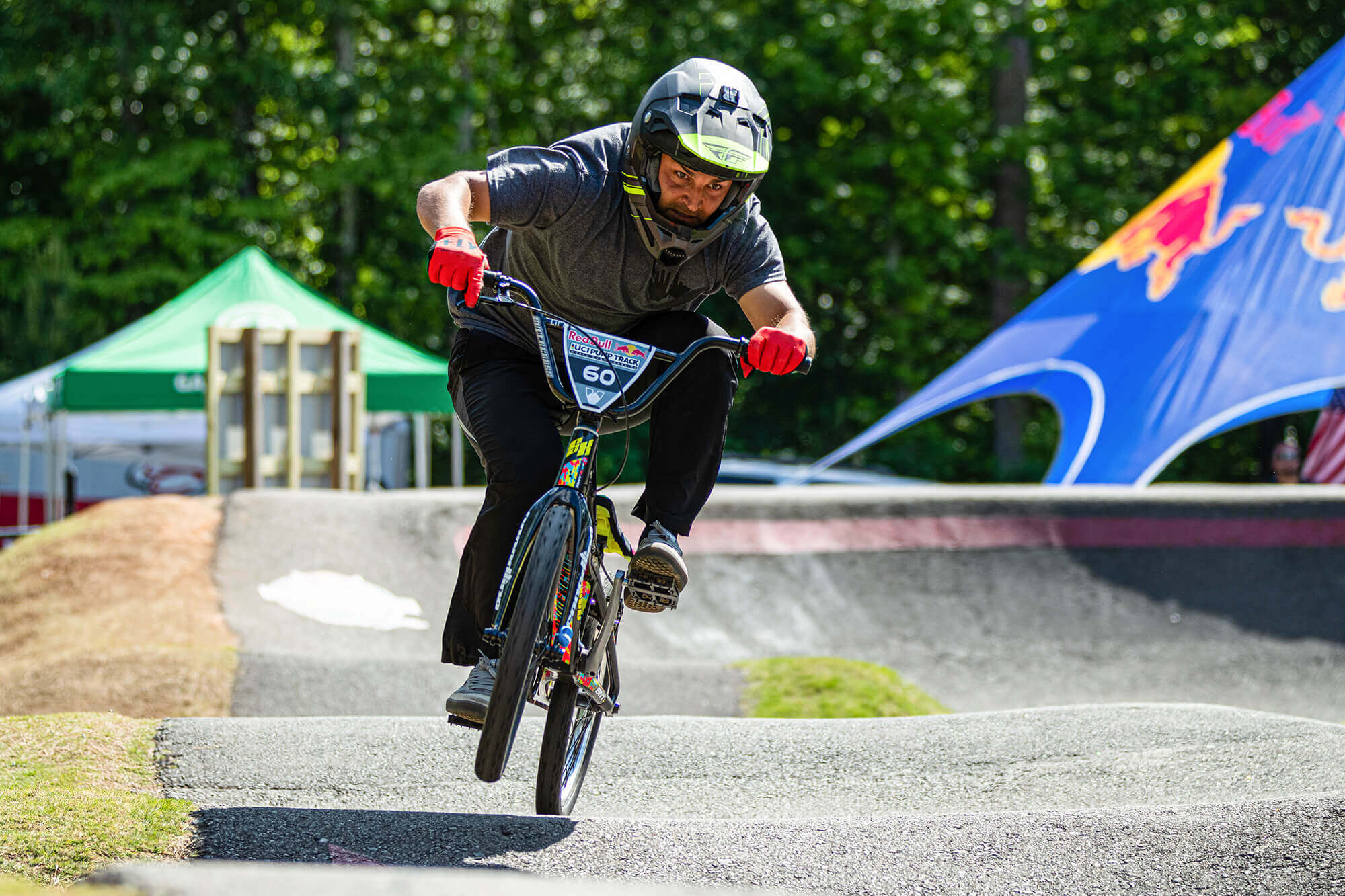 The last week of May is a busy one for the Red Bull Pump Track World Championship qualifiers. Next weekend we'll see rounds in both Arkansas, USA and Mount Gambier, Australia, before heading back to the USA the following week with a chance to grab World Final tickets in Paris, Texas. Check out all the remaining qualifying dates over on redbull.com