Red Bull UCI Pump Track World Championships Qualifier | Lisbon, Portugal 2022
8 Oct 2022
Photos Hugo Silva
Red Bull UCI Pump Track World Championships Qualifier | Lisbon, Portugal 2022
8 Oct 2022
Photos Hugo Silva
The UCI Red Bull Pump Track World Championships qualifier tour rolled into Parque das Nações in Lisbon, Portugal last weekend, the same stunning venue that hosted the epic 2021 World Championships. Eddy Clerte, the current W1, also returned to the scene of the crime, rainbow jersey in tow. Eddy told us that going back to Lisbon 'was insane' despite it being a 'weird moment turning up to the track' on his own and realising the connection he has to the venue, even at its most clam.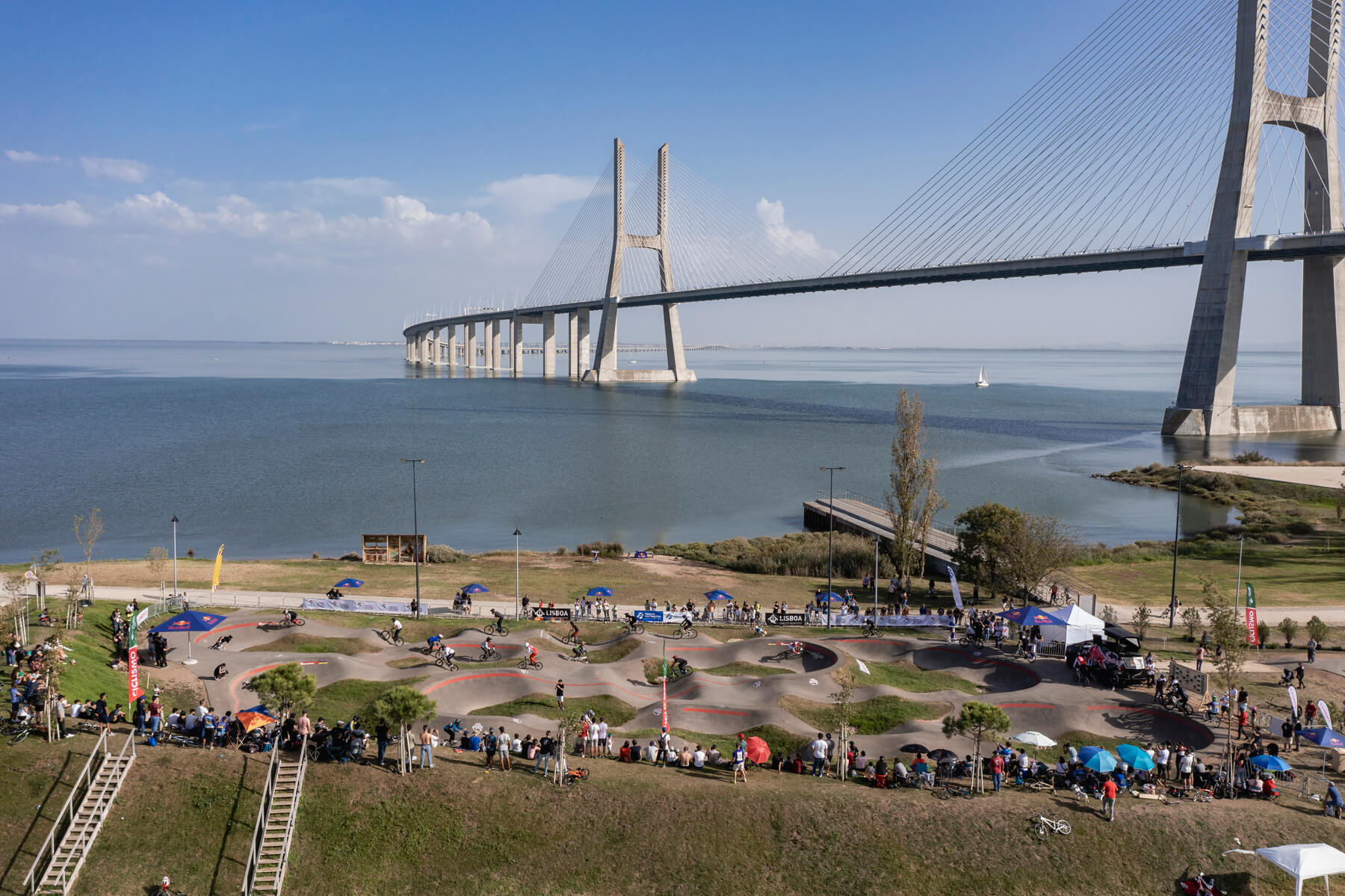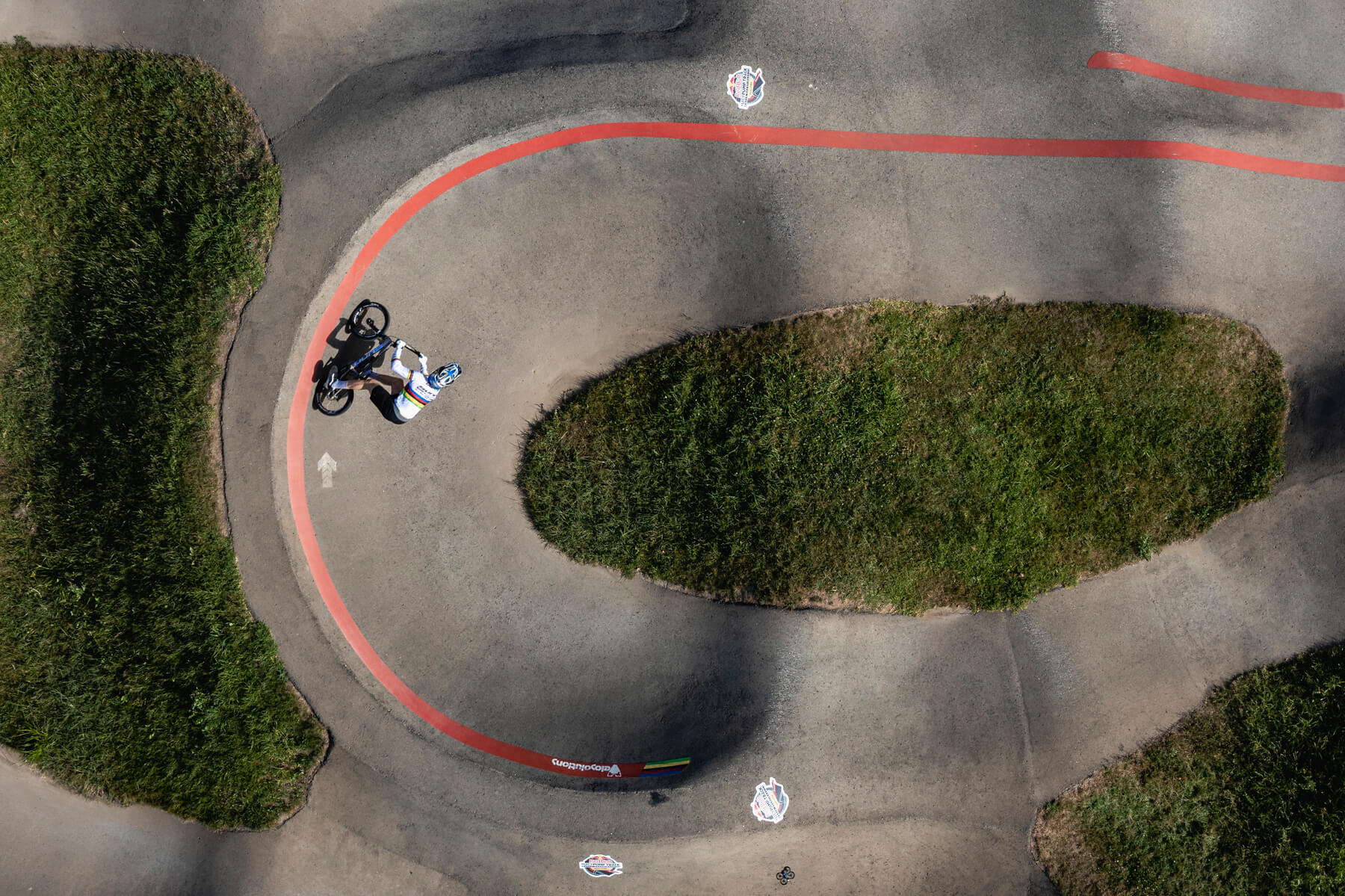 As with the Worlds in 2021, the racing here would be nail-biting, single timed runs to determine the winner … and everyone knew Eddy could get around this particular circuit in blisteringly quick times. The silver lining for the other male riders in Lisbon was that a second place would secure the fully funded ticket to the November Worlds in Chile, as Eddy had already secured his at a previous round this year.
When the action got going, predicably, Eddy cruised to the semi-final, but he would have to contend with local rider, Renato de Silva, and Belgium's Didi Van Tiggel. Eddy wasn't taking anything for granted, especially with Didi in Lisbon, who Eddy rates as 'super quick and very talented'.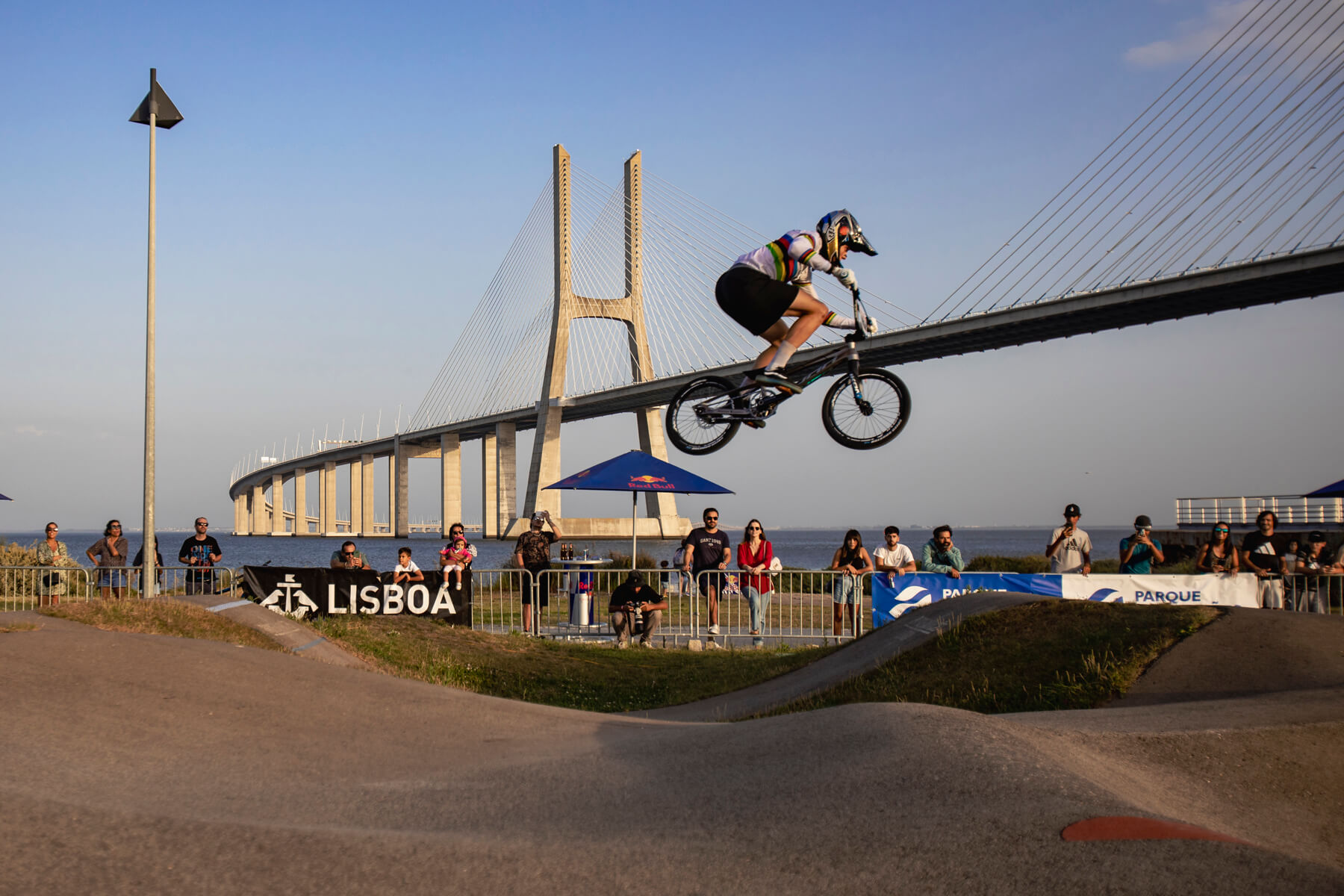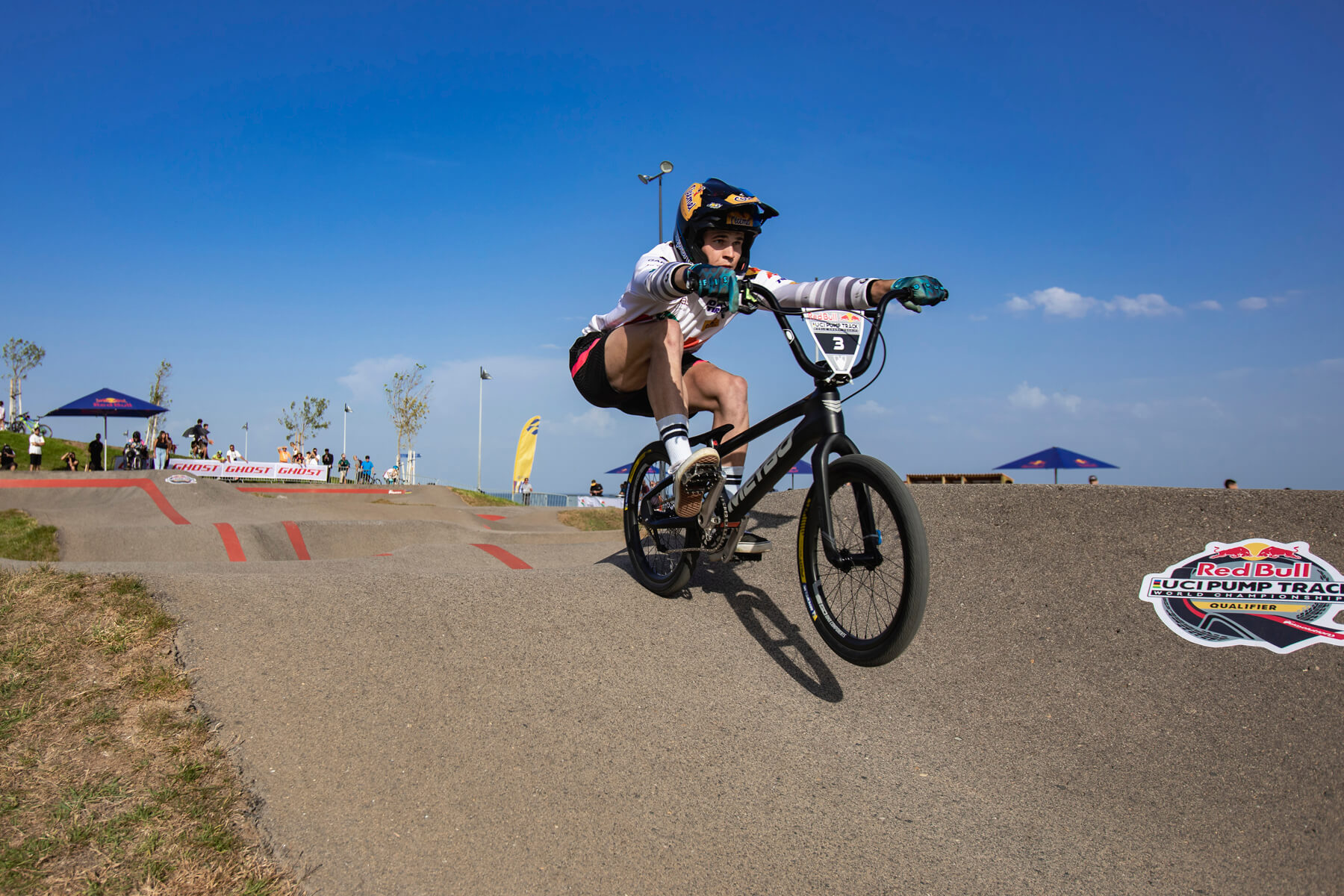 Renato, who ultimately finished third, was impressive all day, and clearly eager to impress the local fans who ate it up. This, we believe, was Renato's first time at a Reb Bull Pump Track event as he's only now old enough to enter. Expect lots more from him in the future.
Didi's track speed was impressive all day and he seemed to loosen up even more come final time as the 'golden ticket' was secured by just getting there. Didi layed down his fastest time of the day, a 27.448, in the final, leaving Clerte under pressure for his final run … the World Champion stuck it, despite a small mistake, with a time of 27.228, claiming another win and more confidence on his mission to retain the jersey. Eddy's expectations for Chile are simple, he expects to 'keep his title' he told us, all the time knowing it will be 'tighter than the 2021 finals'. He's going there to hopefully 'do his best, and still be the best … like last year.'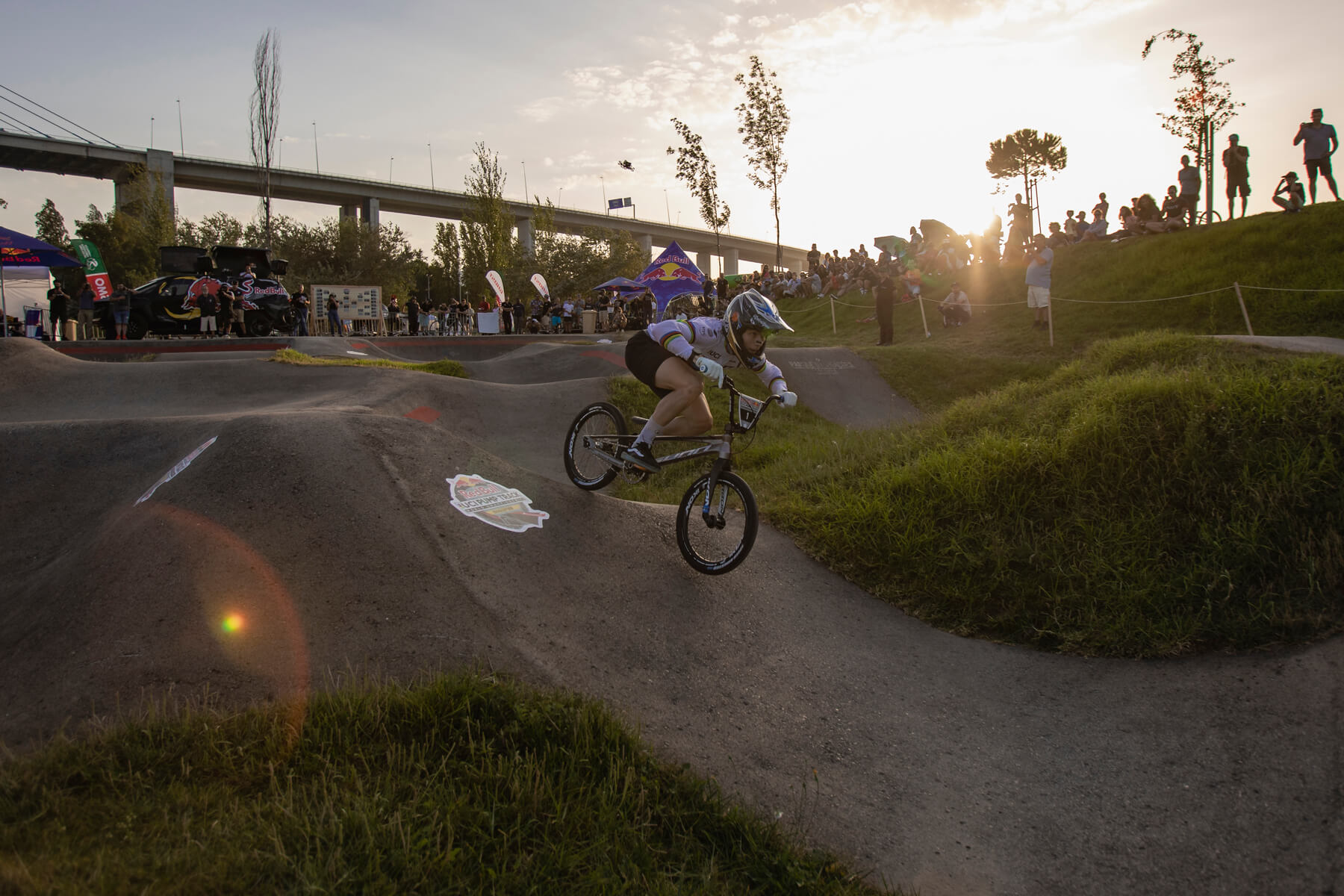 The favourite on the women's side of the draw was always going to be Switzerland's Eloise Donzallaz, who had been getting some practice for Lisbon at a Pump Track race in Martigny the weekend before. But a big crash in practice left Eloise not only battling her competitors but also the undoubted pain from her off. She rose to the occasion … the only woman to go under 33 seconds. In fact, she broke 32 seconds twice, including in her final run to take a decisive win.  Kristína Nováková took second place in a time of 33.281.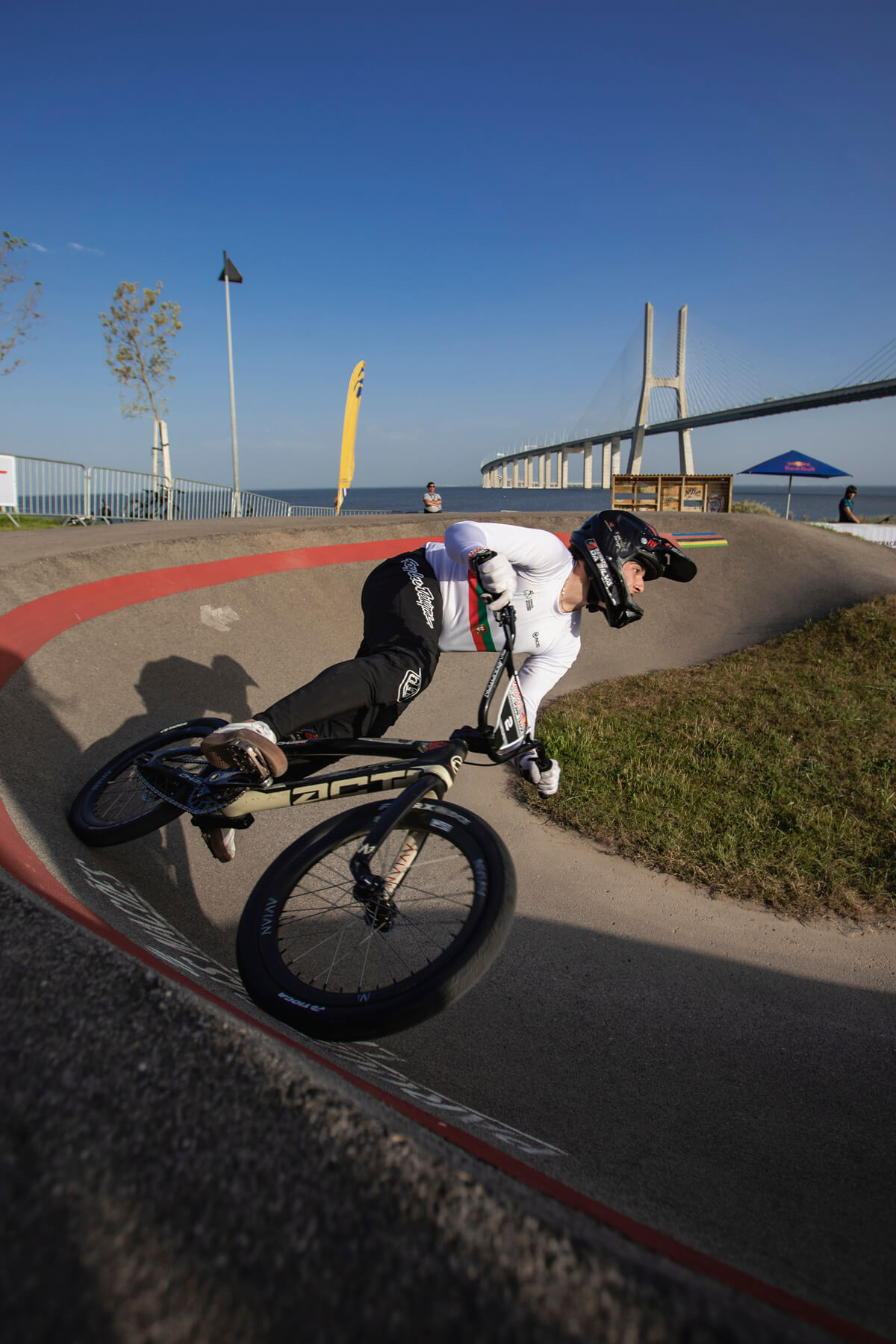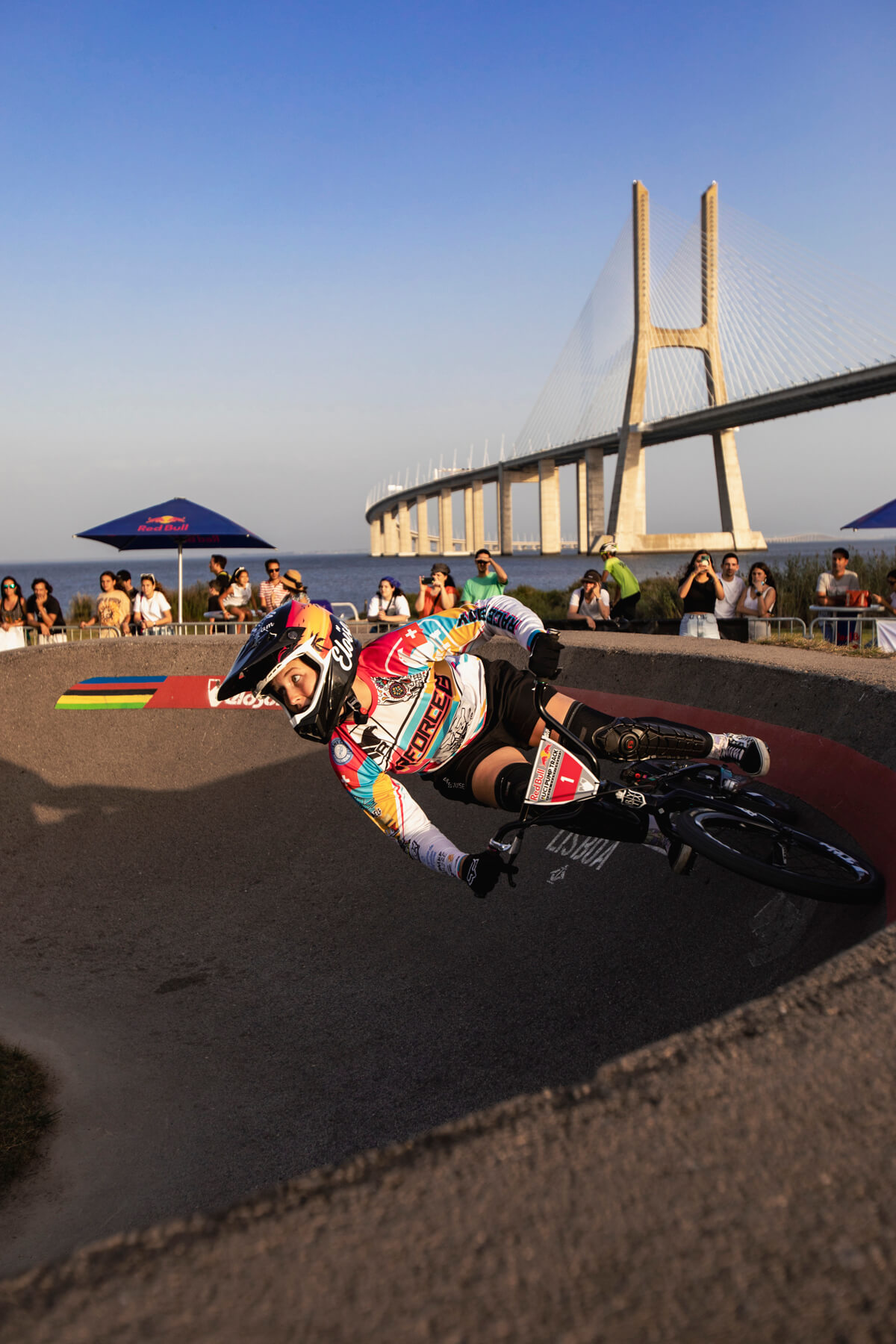 Eloise is clearly looking forward to the pump track adventures to come, remarking on her Instagram feed, 'So happy to get the golden ticket to go to World Championships in November! Can't wait to experience a whole new adventure in Chili and represent proudly my country and all the people who support me.'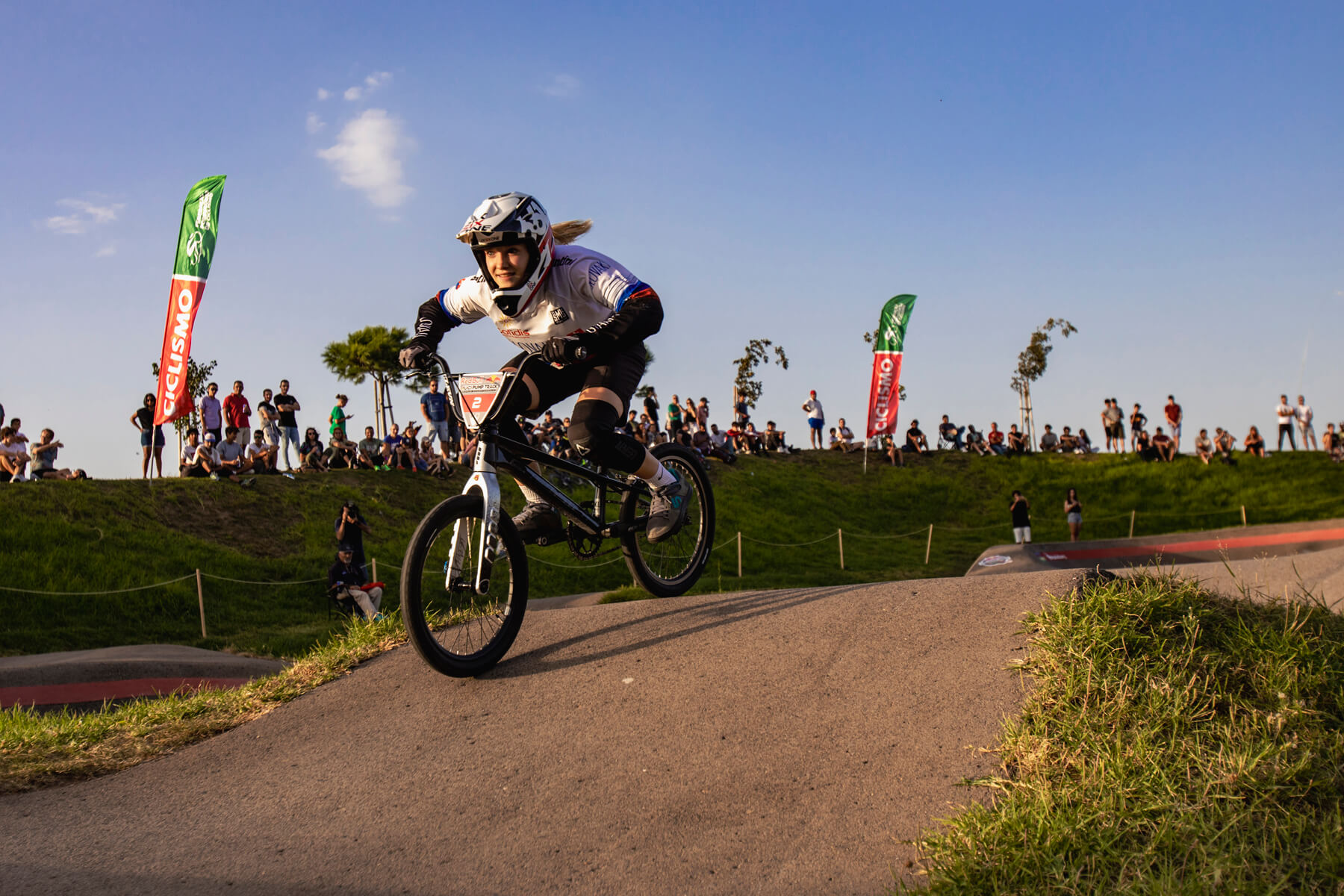 Men:
1. Eddy CLERTE
2. Didi VAN TIGGEL
3. Renato DA SILVA
4. Filip SVANBERG
Women:
1. Eloïse DONZALLAZ
2. Kristína NOVÁKOVÁ
3. Matilde MELO
4. Mónica GABOLEIRO
You can see the full set of results HERE
The 2022 finals are almost upon us, with only two more chances to earn a spot for the World Championship in Santiago, Chile on November 20th. If you still need a spot and want to secure it prior to the Last Chance Qualifier at the Worlds venue you need to get yourself to Roma, Lesotho next weekend, the 15th, or Gisborne, New Zealand on October 30th … UCI Rainbow jerseys are on the line!