​Red Bull UCI Pump Track World Championships Qualifier | Norway & Netherlands 2022
27th August 2022
Photos Dan Griffiths (Norway) / Red Bull (Netherlands)
Red Bull UCI Pump Track World Championships Qualifier | Norway & Netherlands 2022
27th August 2022
Photos Dan Griffiths (Norway) / Red Bull (Netherlands)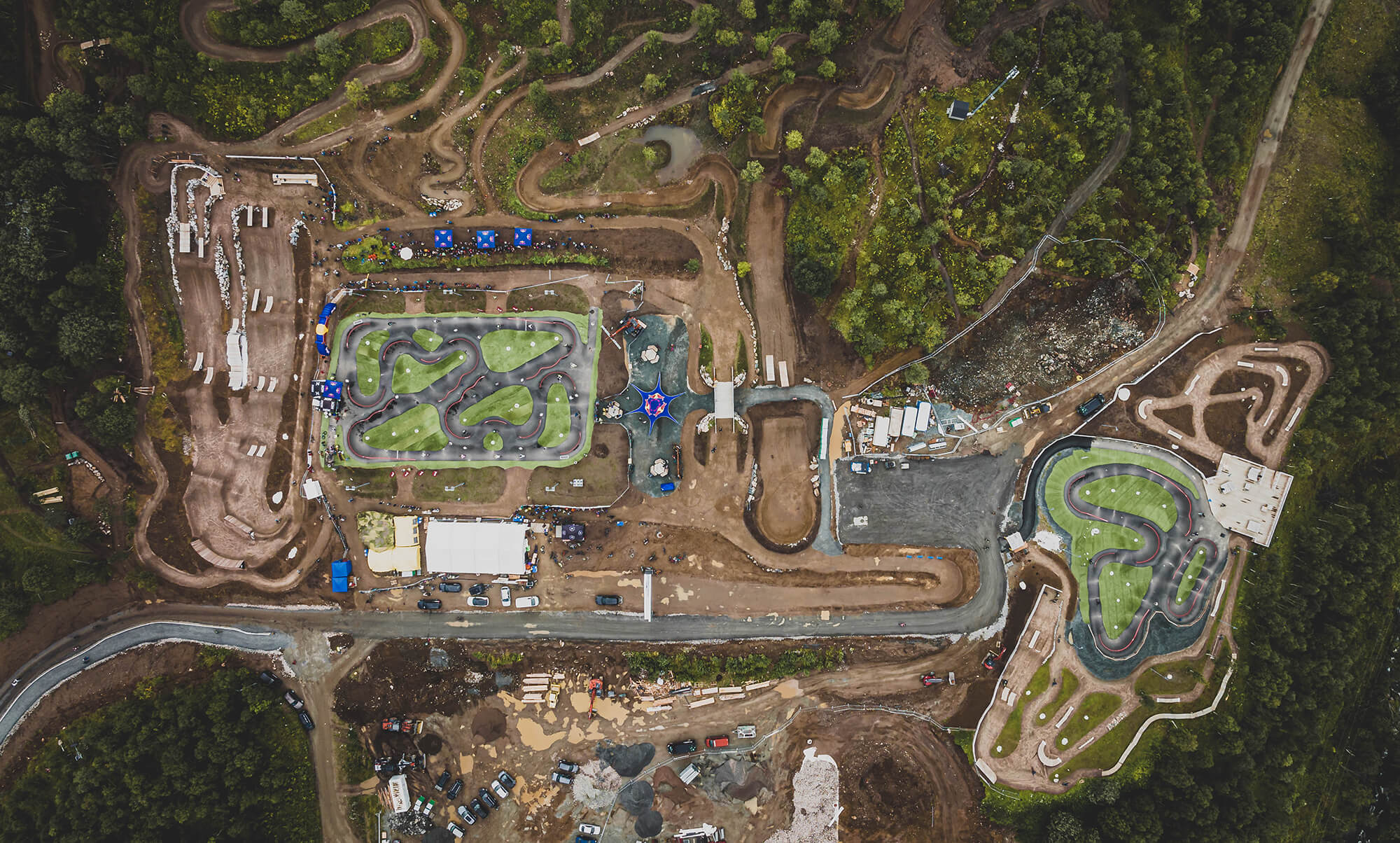 The UCI Red Bull Pump Track World Championship qualifying tour is quickly coming to a conclusion as the World Championships in Santiago, Chile on the 18th – 20th November are almost here, and until this past weekend neither of the 2021 World Champions had won a round. That all changed in Norway and the Netherlands, with both Aiko Gommers and Eddy Clerte finally booking their fully funded trip to South American, and the chance to defend their UCI Rainbow Stripes.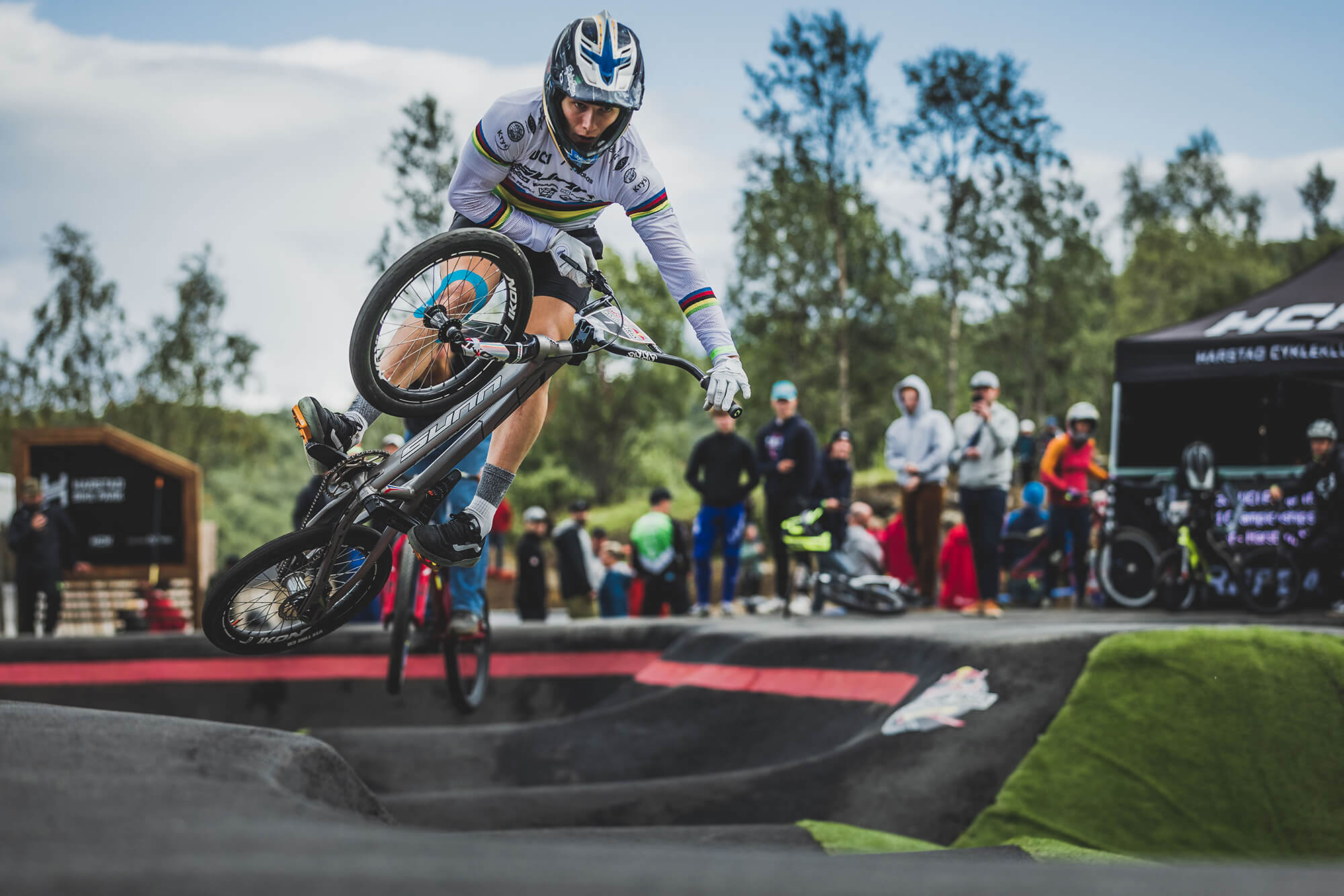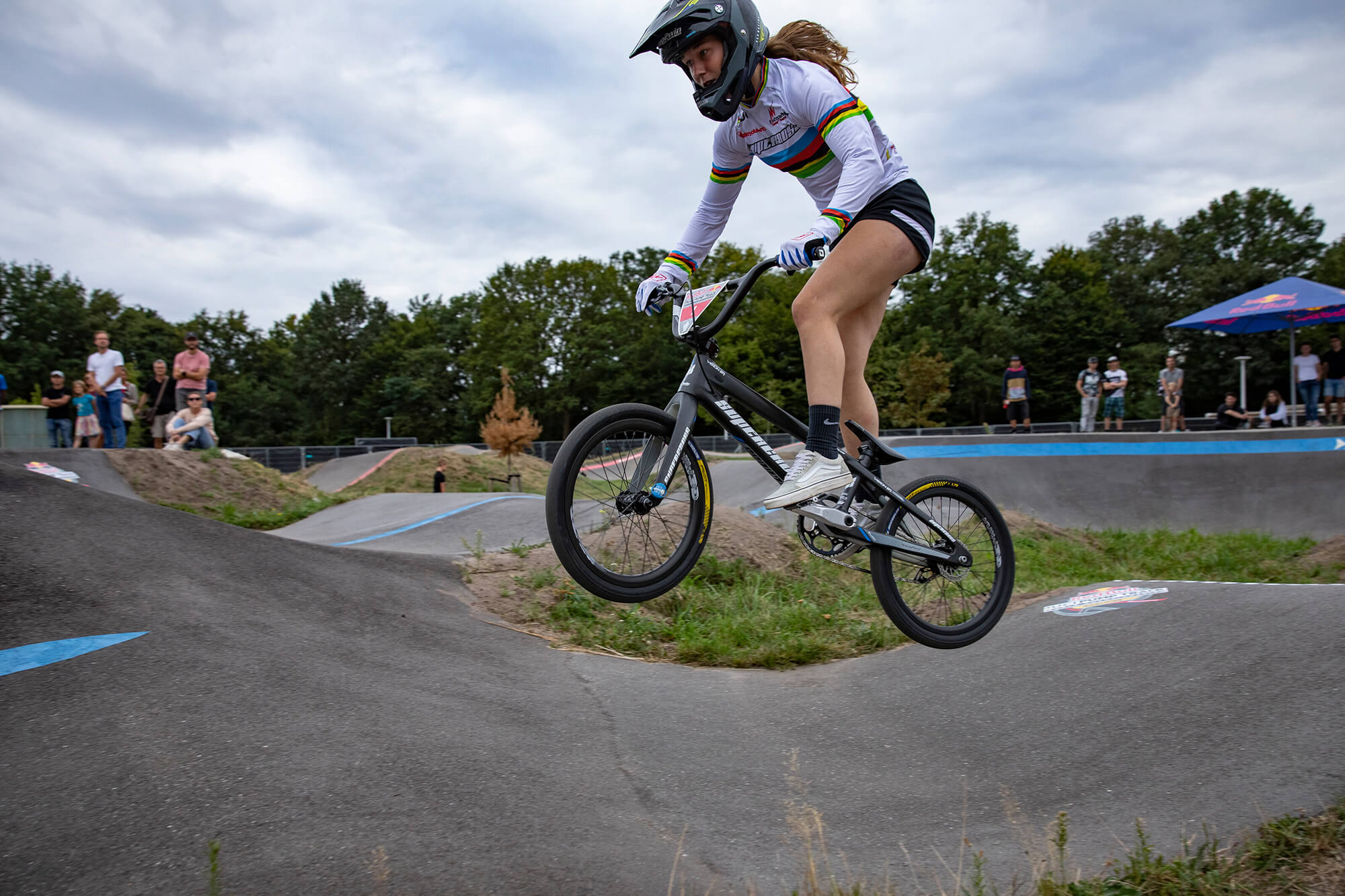 After a third place in Genk, Belgium earlier in the year, Eddy made the trip to Norway early, giving himself pleanty of time to get the Harstad Bike Park Velosolutions track dialled in. And it showed on race day with a time of 25.139 in the final, a whole two seconds faster than Norway's Håkon Fredrik Leinebø who finished second.
Sabina Košárková from the Czech Republic was also in Norway, at her first (we think) Red Bull Pump Track qualifying round and she went all the way, posting a time of 27.877 in the final. Annika Pettersen finished in second place.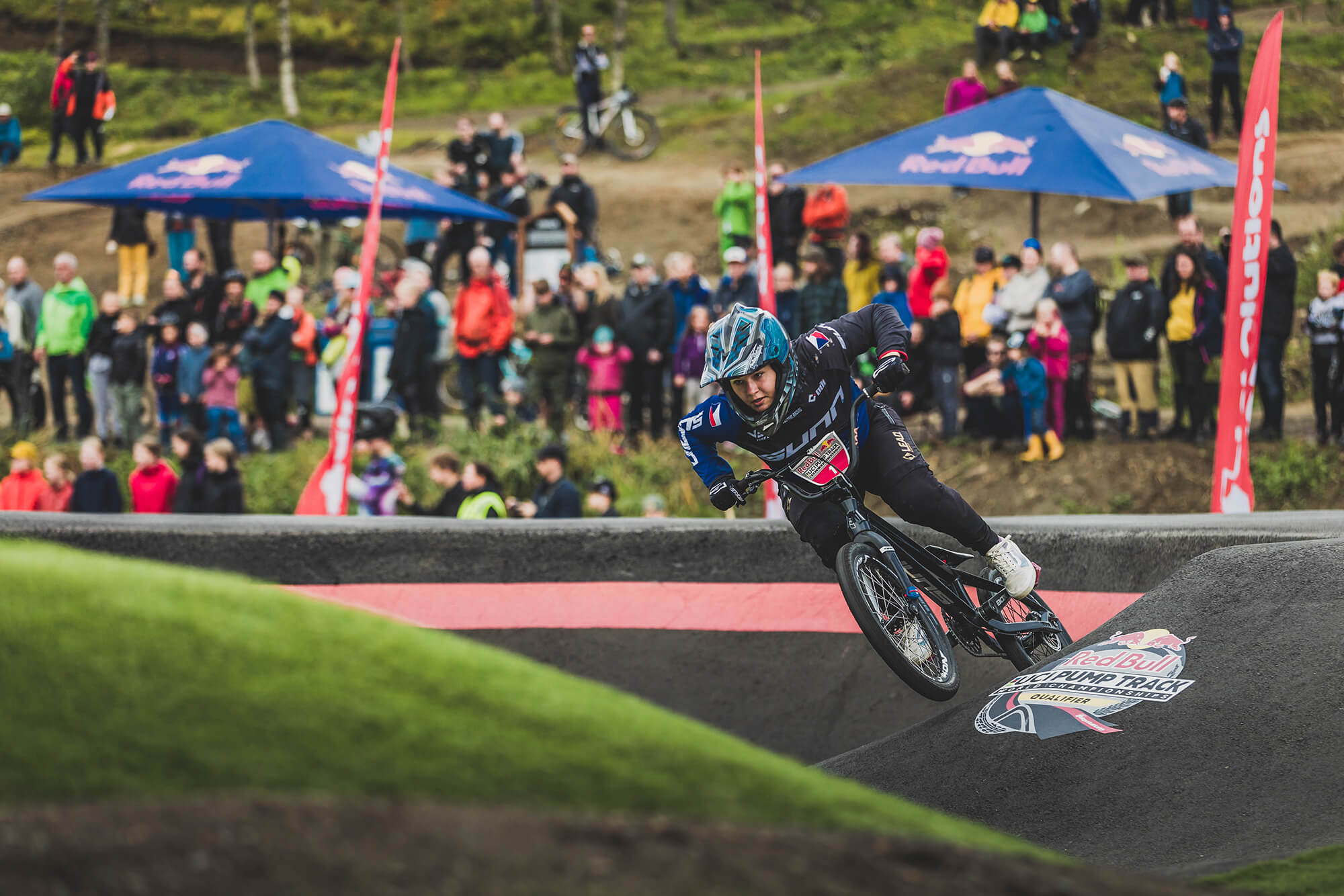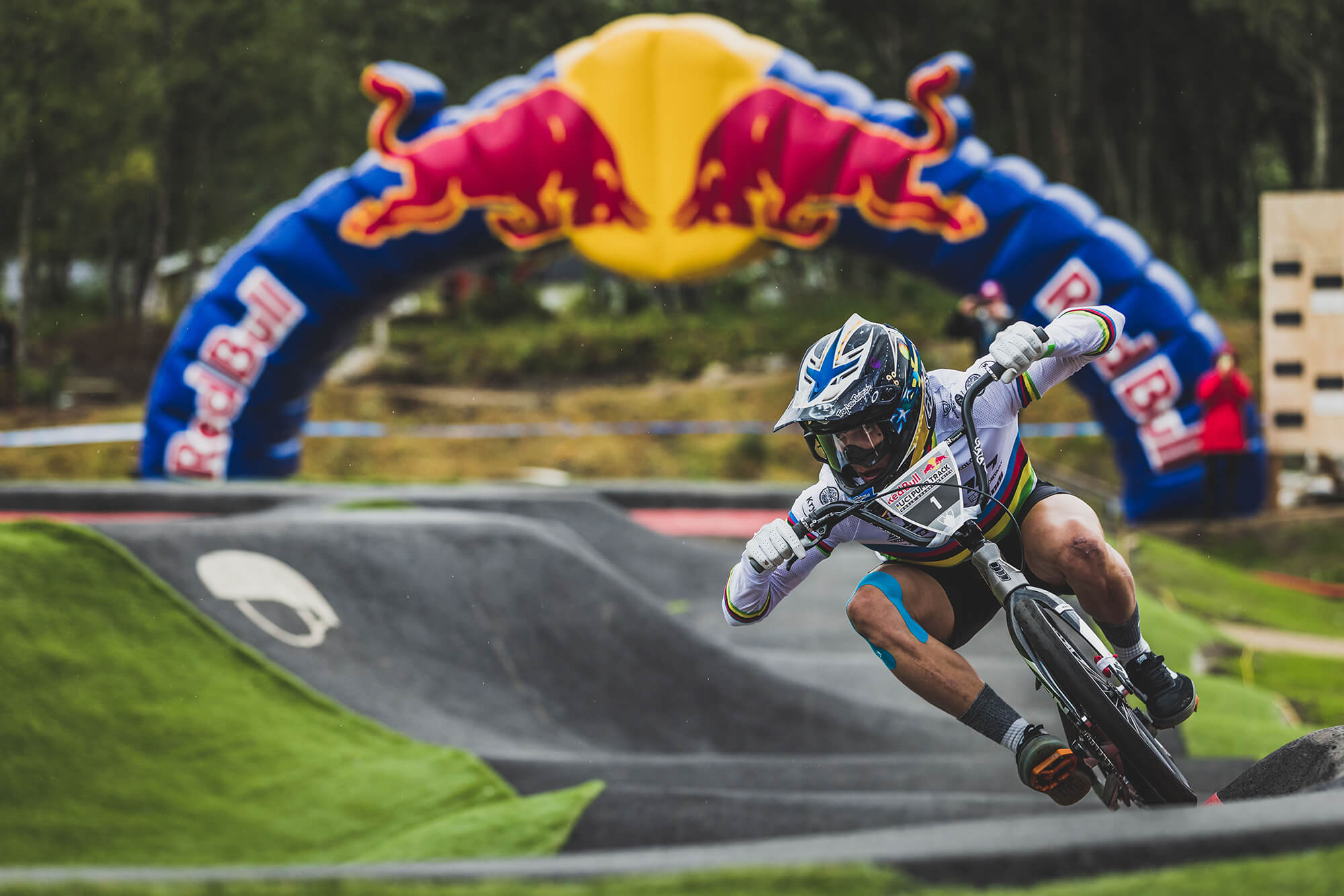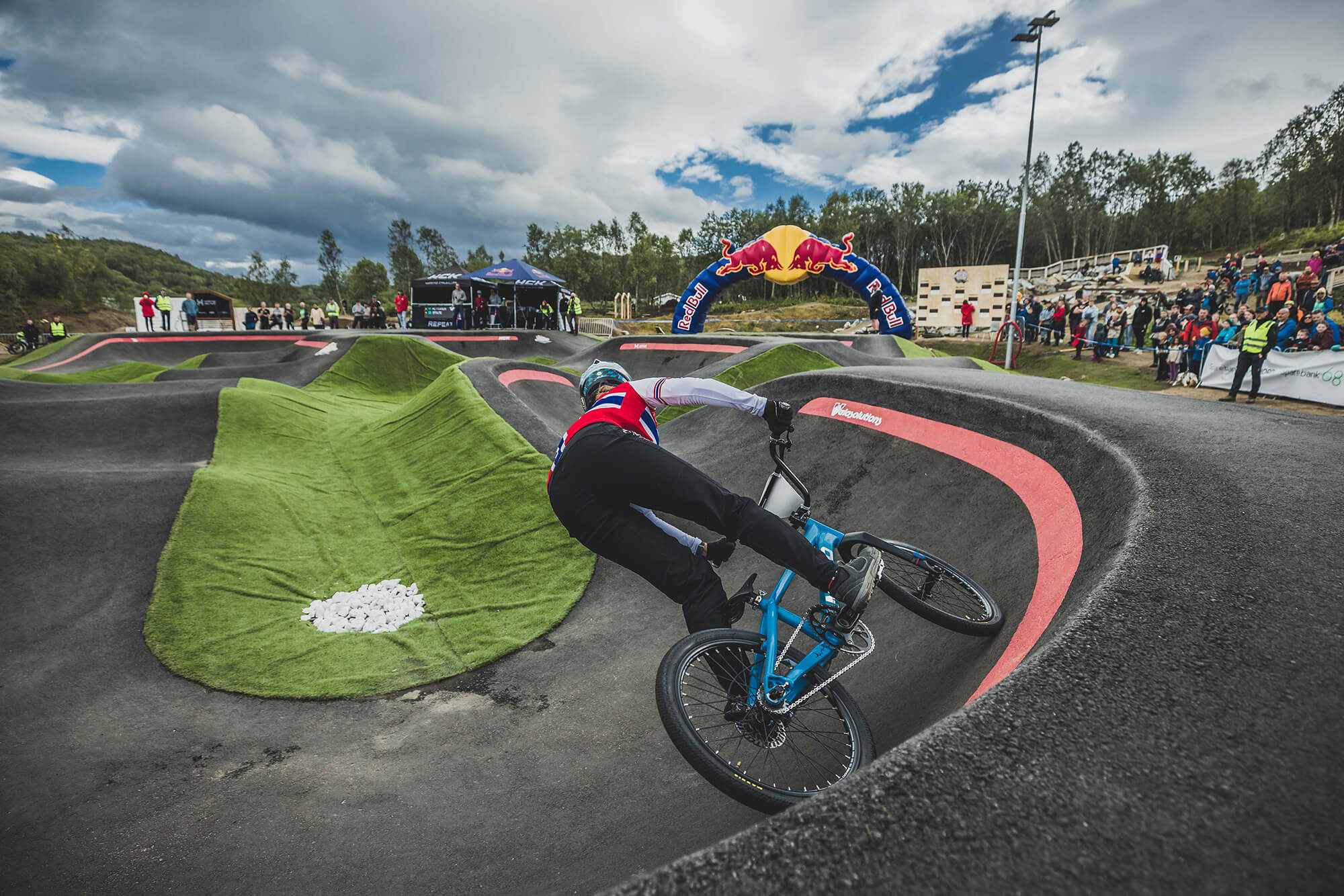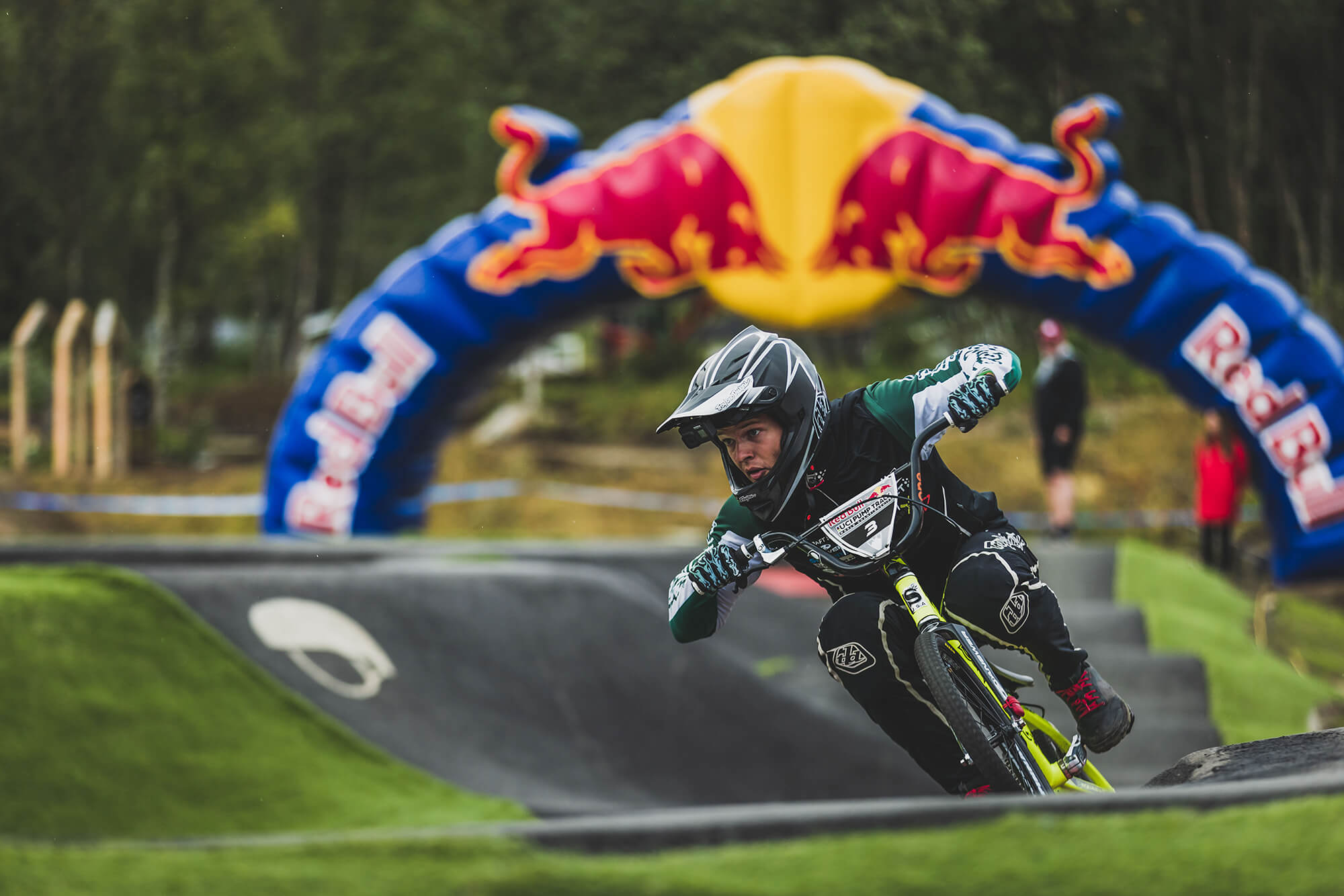 Men – Norway:
1. Eddy CLERTE
2. Håkon Fredrik LEINEBØ
3. Sebastian ASLAKSRUD
4. Reines PRIEDITIS
Women – Norway:
1. Sabina KOŠÁRKOVÁ
2. Annika PETTERSEN
3. Anja JACOBS
4. Linda BUTKUS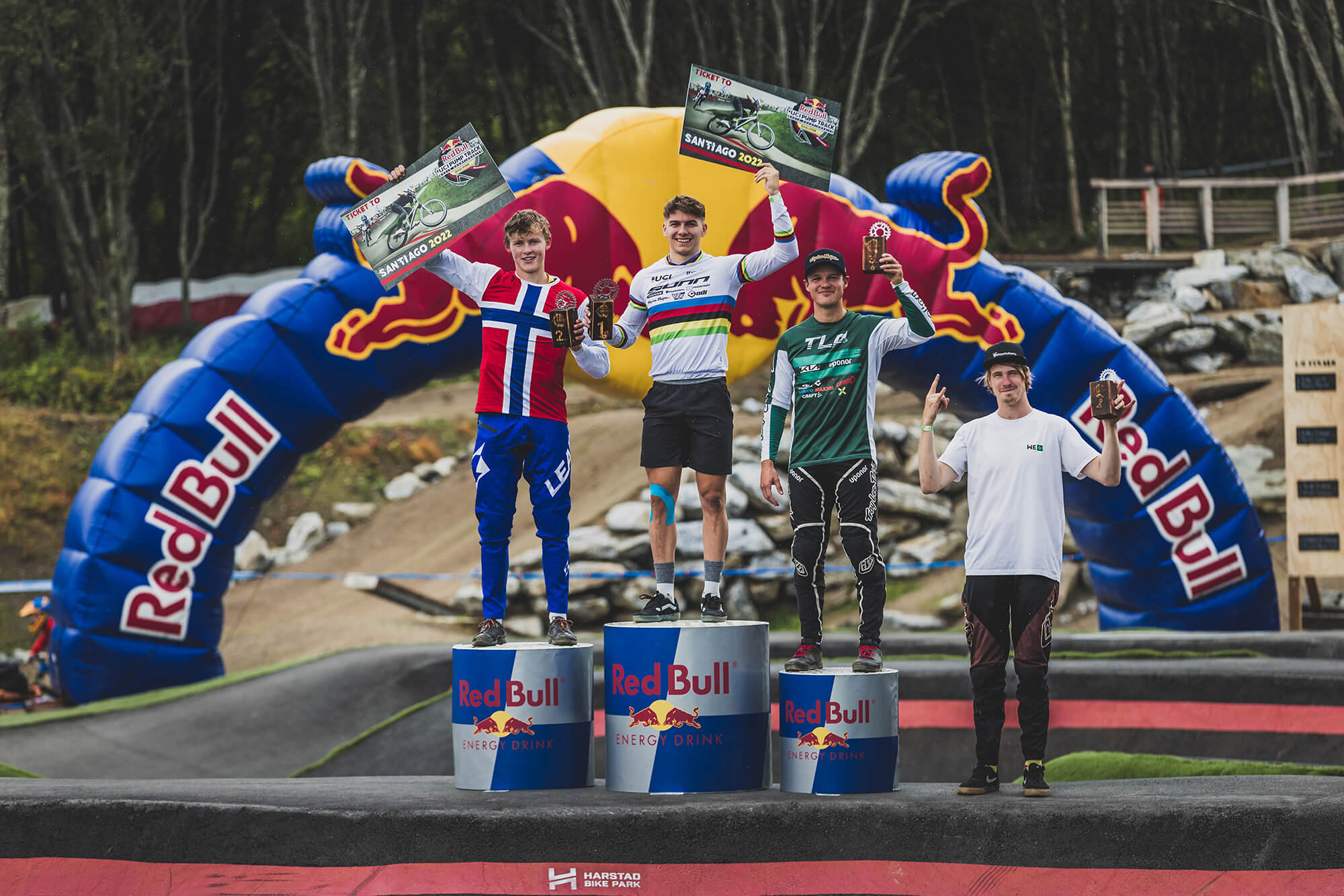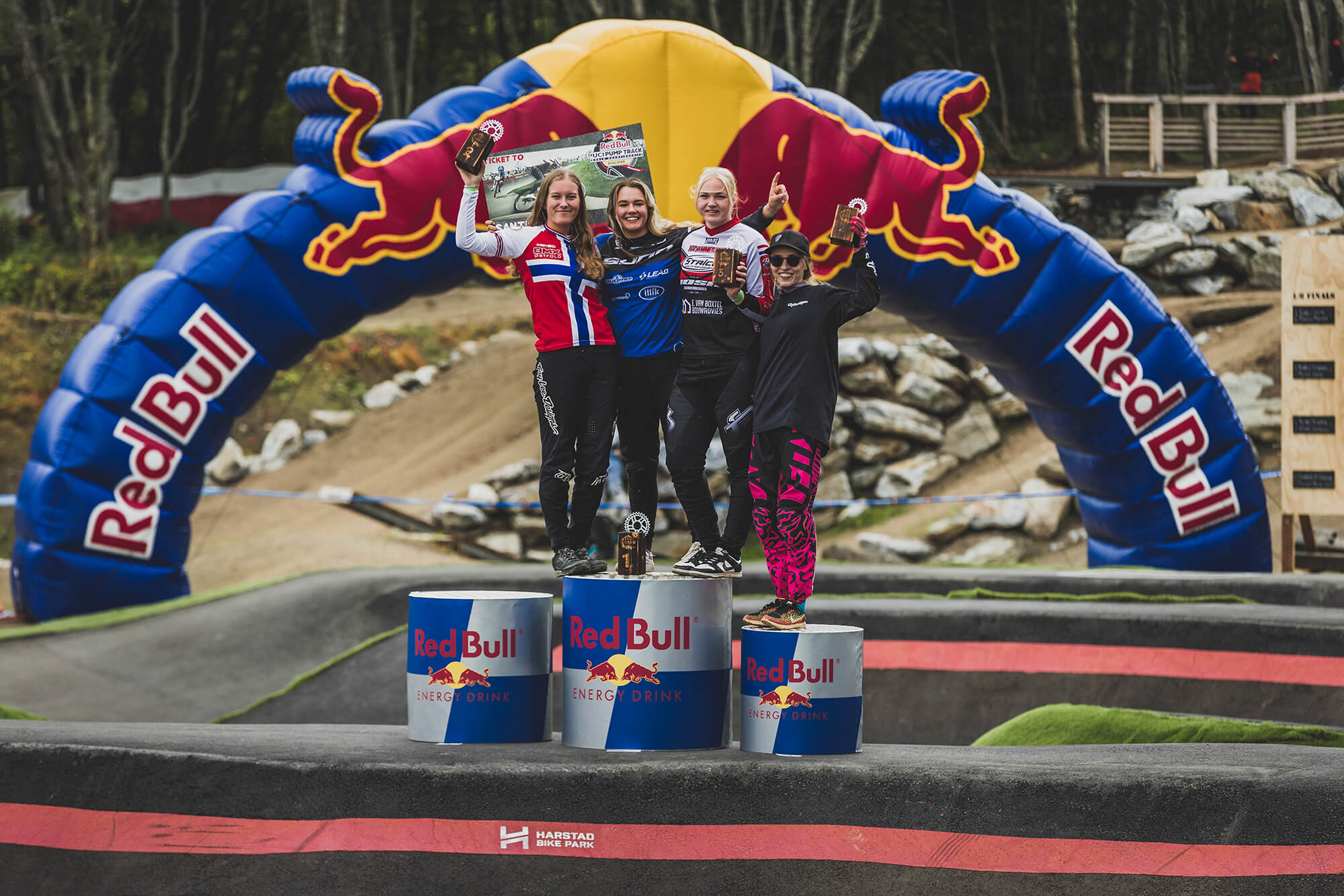 Meanwhile in Eindhoven, the Netherlands, Aiko Gommers was back on the track with her Rainbow jersey for the second time in the last few weeks. She finished third in Switzerland earlier in August but in Eindhoven she found the form that eared her the stripes last year. Robyn Gommers, Aiko's twin, pushed hard but just couldn't reign her in during the final. Aiko left with the only sub 23 second lap. The November finals in Chile are shaping up to be an epic battle with some really fast women already qualified including all of the previous World Champions …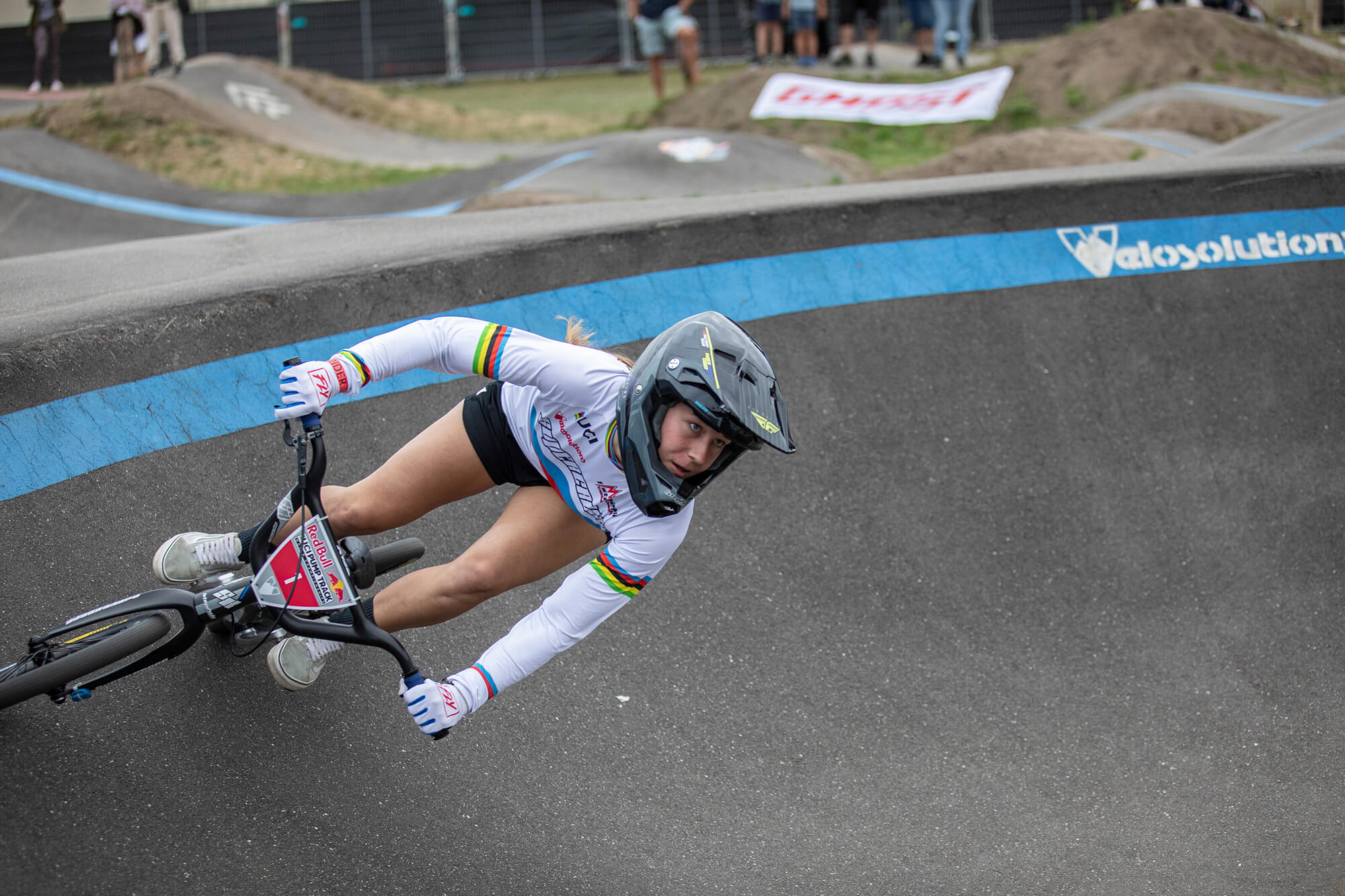 Like Aiko, France's Anaia Istil also finished third in Switzerland but took the win in Eindhoven. In the final he lined up against Dutch rider Timo Windau and dropped a time of 22.624 taking him straight to the top step of the podium. Anaia now joins his Sunn Bicycles teammate, Eddy Clerte, on the Red Bull plane to Santiago.
Women – Netherlands:
1. Aiko GOMMERS
2. Robyn GOMMERS
3. Daniëlle VRENEGOOR
4. Carmen VERMEULEN
Men – Netherlands:
1. Anaia ISTIL
2. Timo WINDAU
3. Wannes MAGDELIJNS
4. Max VAN EIJNDHOVEN
You can see the full set of results from both Norway and the Netherlands  HERE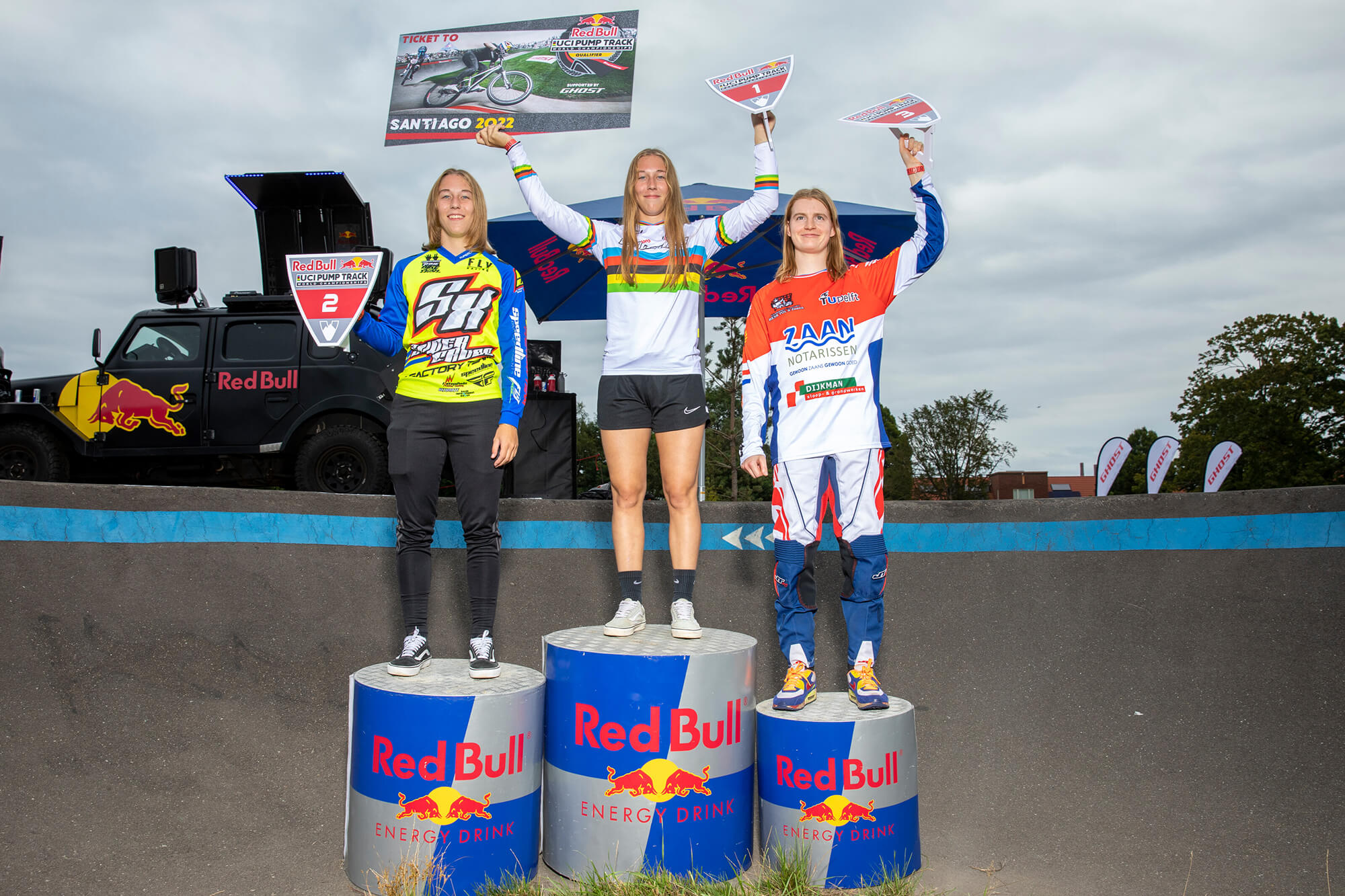 There are now only two qualifying rounds left in the series, Lac-Delage, Canada on the 1st of September and Heipark Tošovice in the Czech Republic on the 17th of September, followed by the World Championships in Santiago, Chile on the 18th – 20th of November.