Red Bull UCI Pump Track World Championships Qualifier | Lisbon, Portugal
18th October 2020
Photos by Hugo Silva  
Red Bull UCI Pump Track World Championships Qualifier | Lisbon, Portugal
18th October 2020
Photos by Hugo Silva  
After last week's Lyon, France round of the Red Bull UCI Pump Track World Championships was cancelled due to the dreaded Coronvirus, the tour rolled into Lisbon, Portugal for a qualifier in the stunning Parque das Nações. 55 riders from 4 different European countries gathered, all hoping to secure a ticket to the World finals in 2021 … the time and location of which has yet to be confirmed.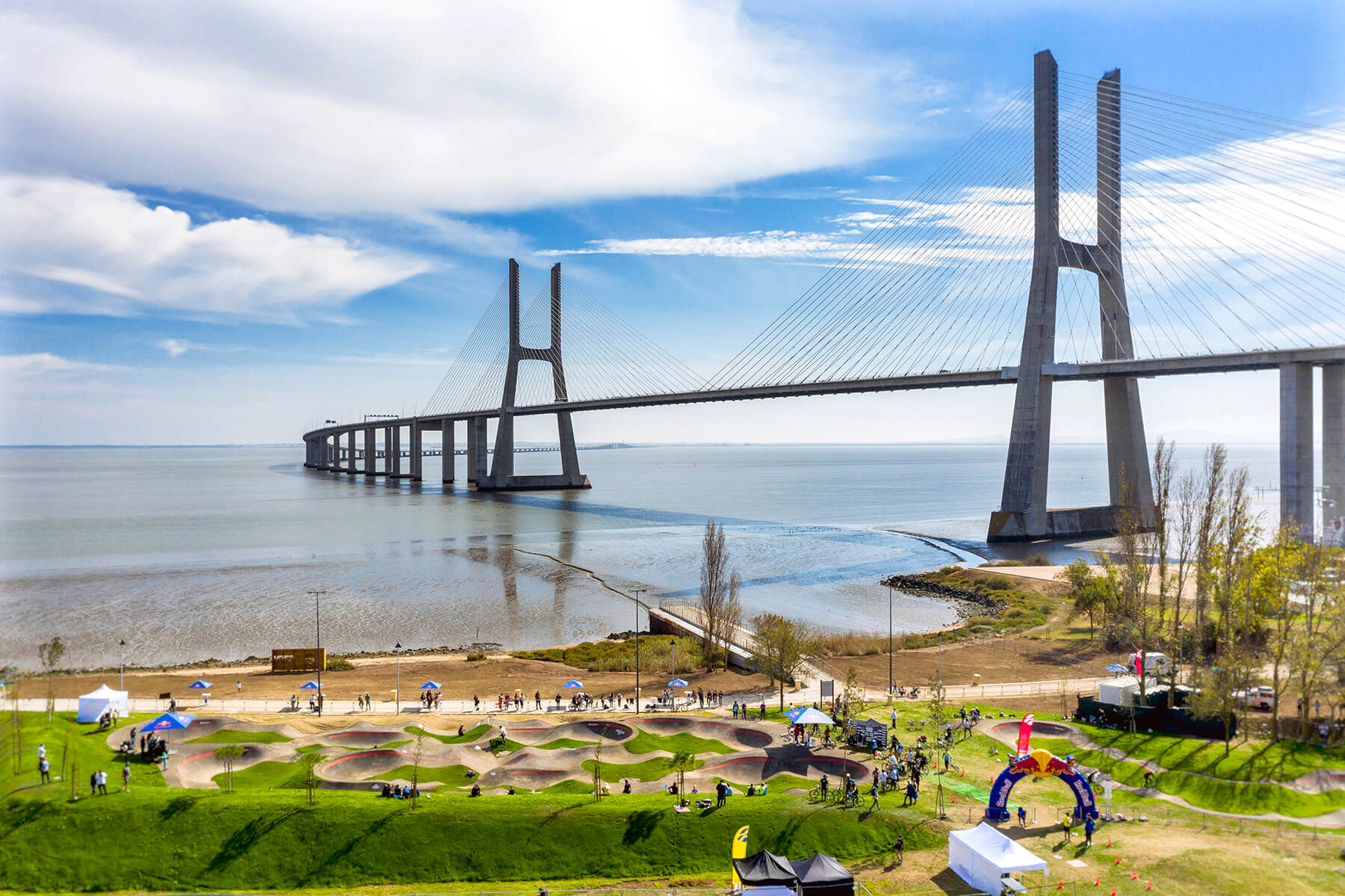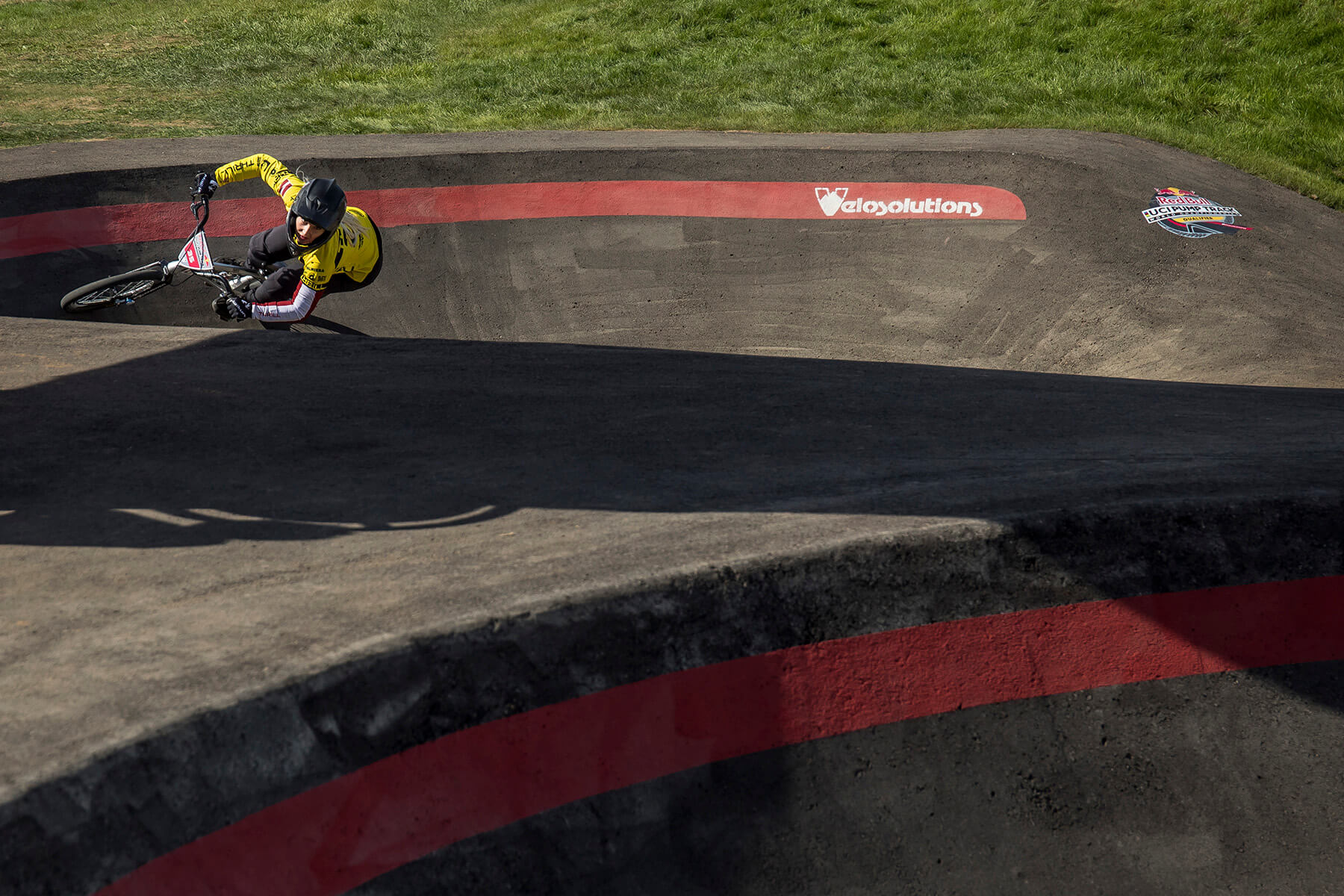 On the women's side it was Thrill BMX's Latvian National Champion, Vineta Petersone, who dominated, laying down the fastest lap time on the deep and draining 285 meters of Velosolutions asphalt. Vineta's time of 32.448 seconds was almost 3 seconds ahead of her nearest competitor and would have put her in the top third of the men's field. Vineta, who's definitely no stranger to the Pump Track format told us, 'I've tried to prepare a bit more this year for these races, so I definitely feel a lot better in a pump track compared to last year … this track was such a technical and long track but definitely one of my favorites'. 
Women's Results:
1: Vineta Petersone, LAT – 32,448
2: Nolween Grajewski, FRA – 35,126
3: Claire Dupont, FRA – 39,244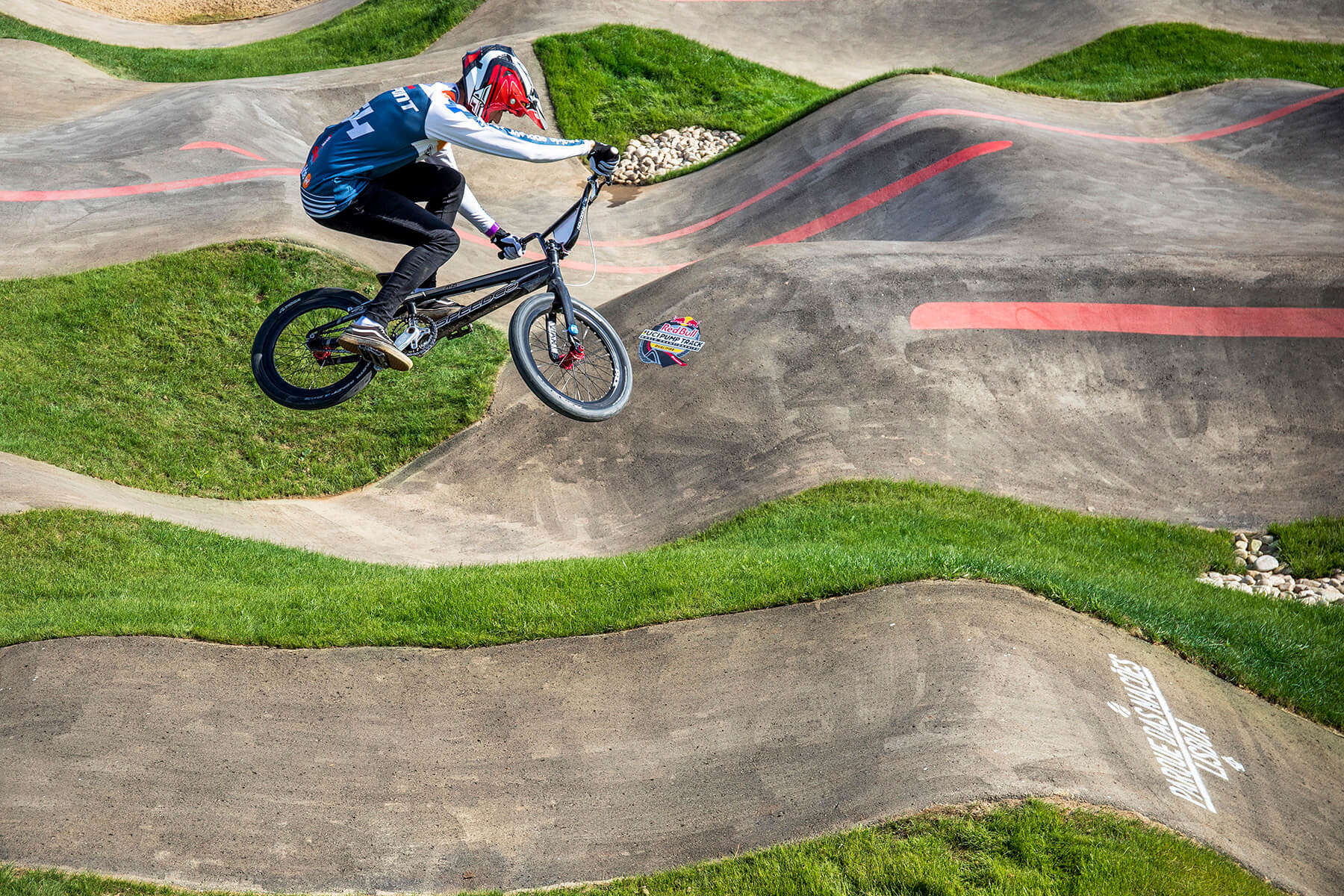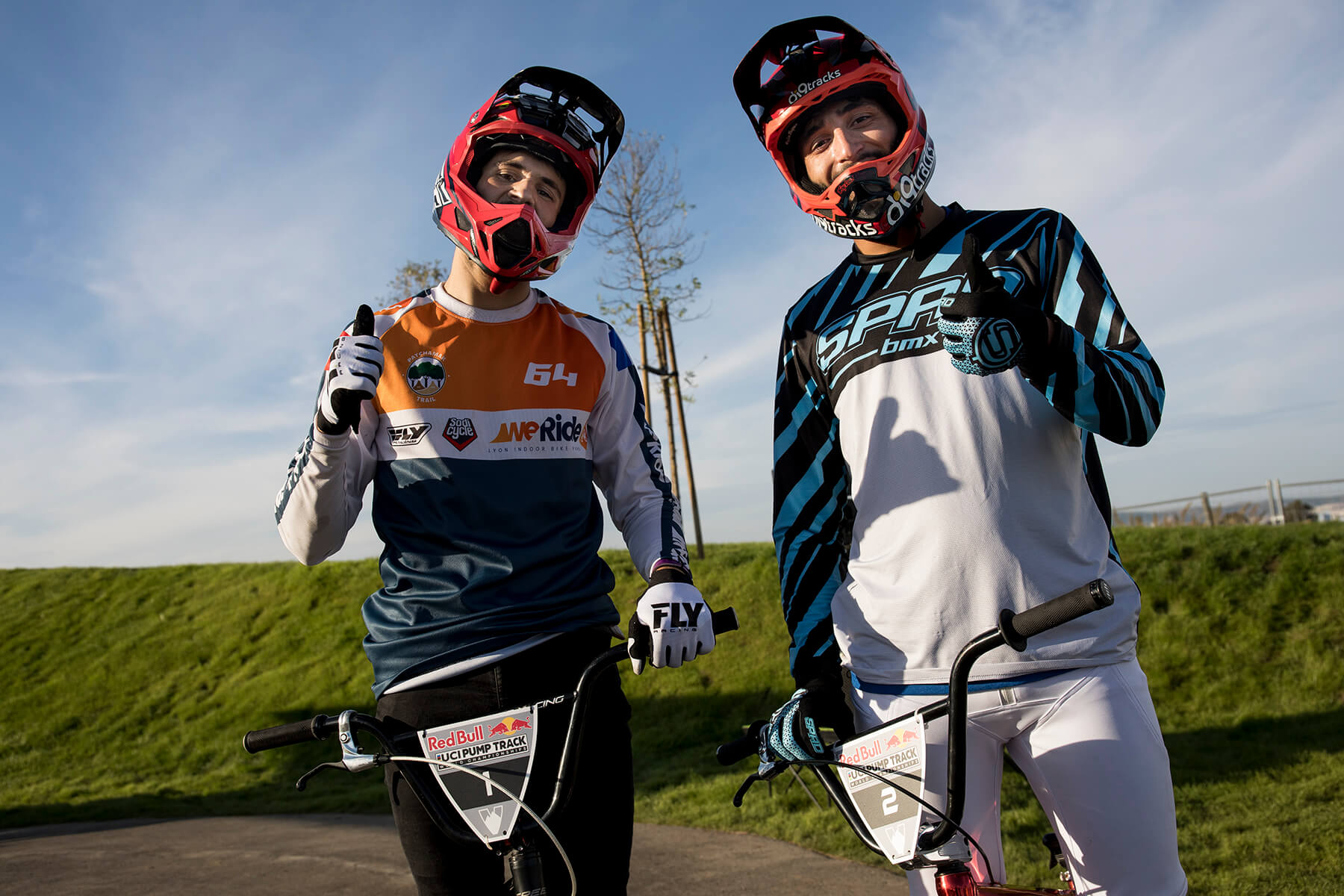 The men's field was eventually whittled down to France's Thibault Dupont and Portugal's Bruno Cardoso. And while Bruno was at his first Pump Track event, 'I was at the BMX National Championship yesterday and my coach told me to this event, so I'm happy I did' … Thibault, on the other hand has plenty of experience in the discipline to draw upon and that experience propelled him to the top step of the podium, with a one second advantage over Cardoso, in what would be the fastest lap of the day.  'The track was really technical and long, but I really liked it. Now I am qualified for the World Championships final I will prepare even more. I ride a lot of BMX racing and freestyle so hopefully it will get me ready', Thibault remarked.
Men's Results:
Thibault Dupont, FRA – 28,985
Bruno Cardoso, POR – 30,085
Gabriel Broustal, FRA – 30,591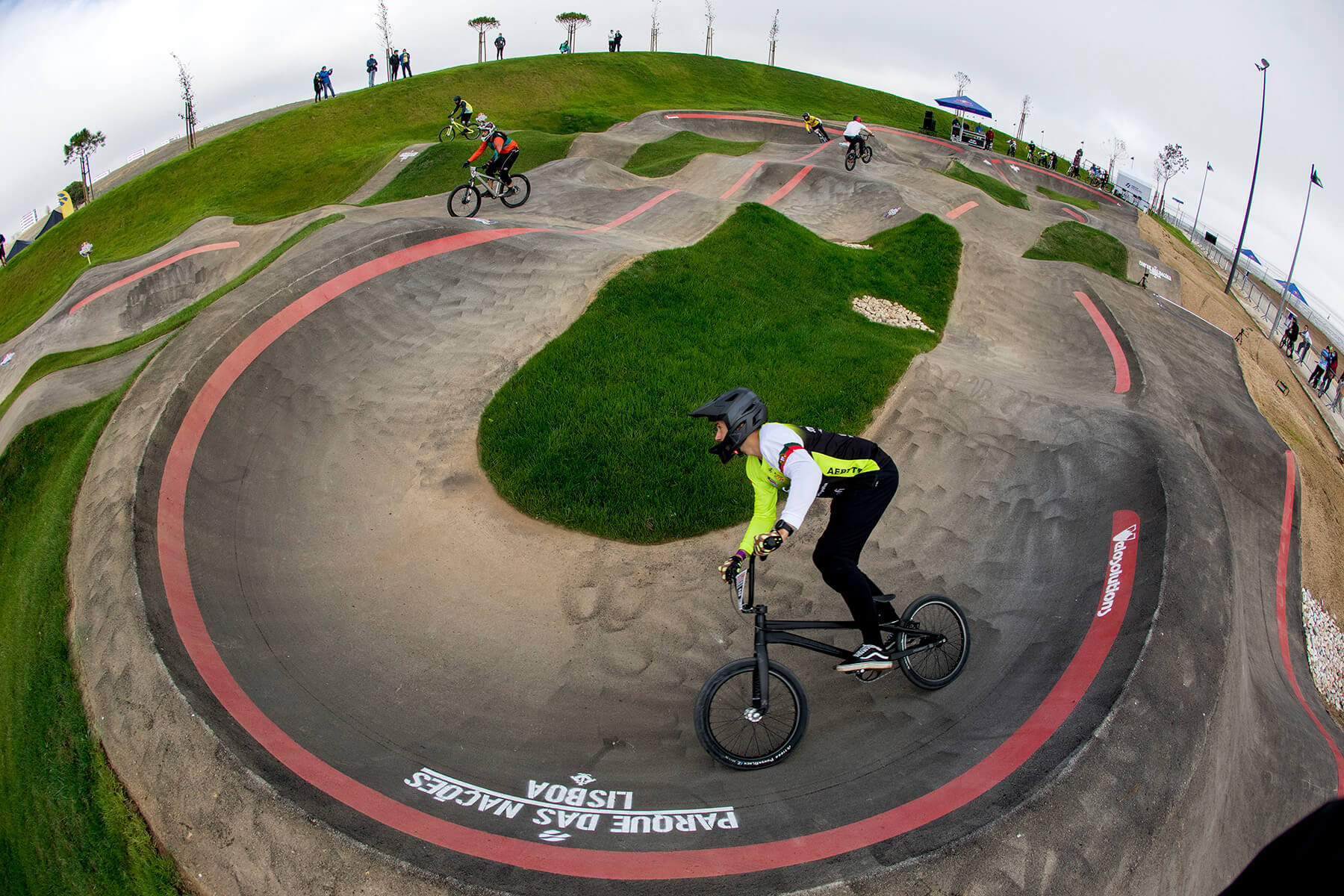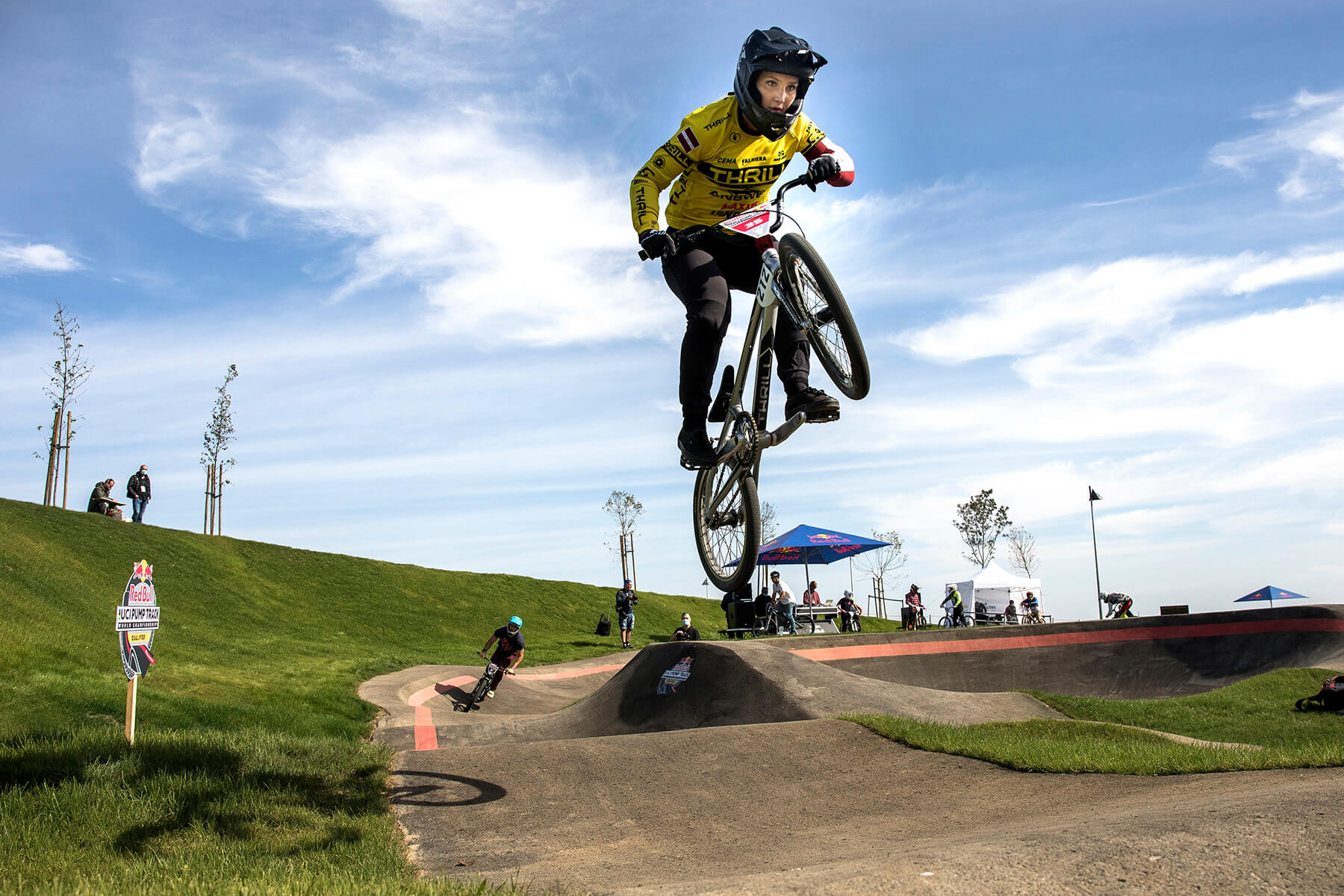 We believe that Lisbon wraps up the qualifiers for this year and that a full schedule will be announced by the end of November for the 2021 season … roll on the new year!