Specialized S-Works Recon Shoes | Review
2 June 2020
Specialized S-Works Recon Shoes | Review
2 June 2020
Carbon, Dyneema, Titanium … Specialized has thrown everything they have in their high-end material locker at their top of the line, off road, S-Works Recon shoe, and come up with something in the ball park of the perfect shoe for BMX racing. But at the almost €350/$425 listed retail price should the S-Works Recon be on the wish list of young aspiring BMX athletes?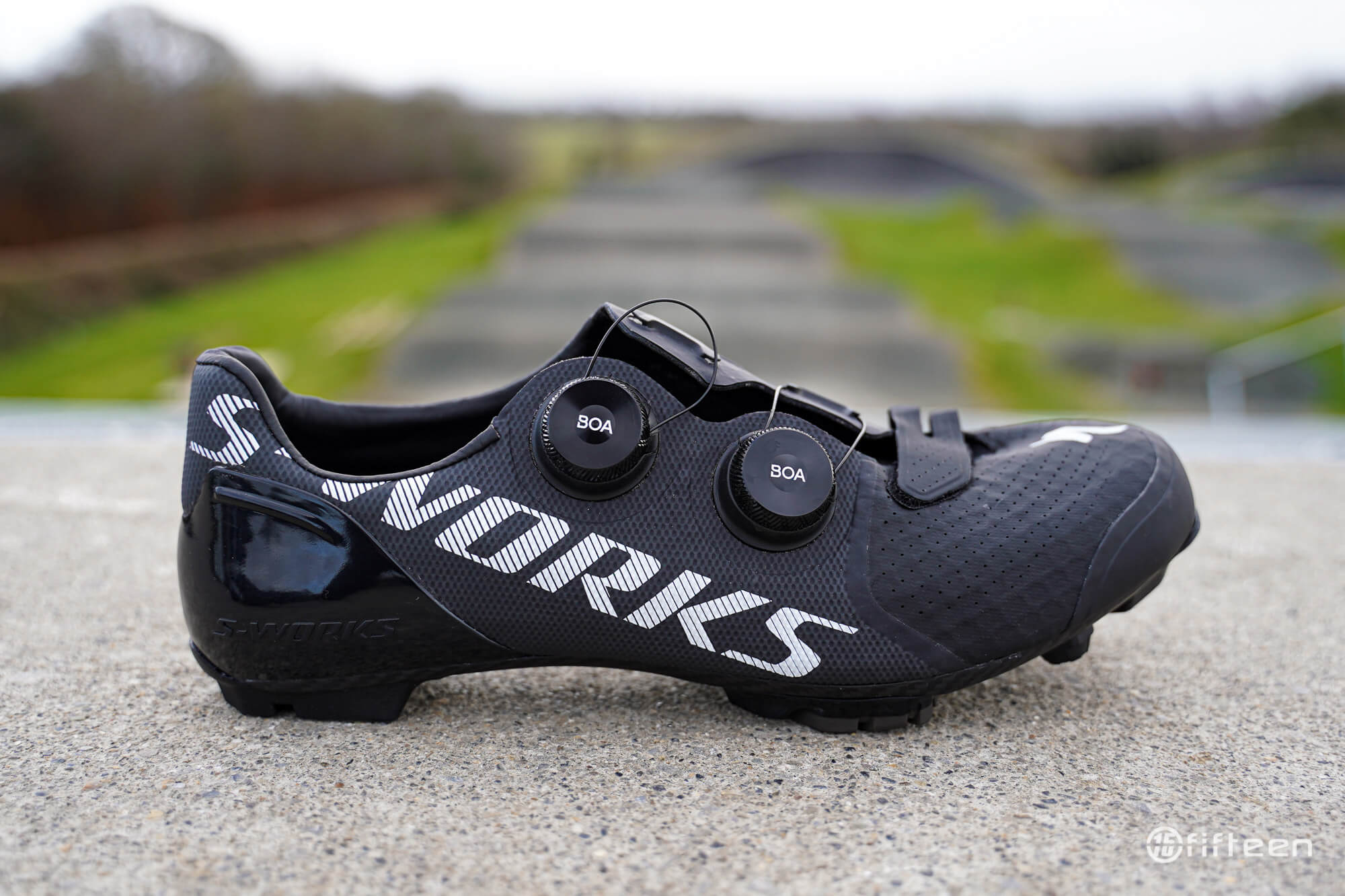 In the world of BMX the S-Works Recon shoe has not had nearly as much penetration as it's most comparable competitor, the shiny blue shoe, but it's definitely gaining traction with the likes of Simone Christensen, Cole Tesar, Romain Mayet and Alfredo Campo, to name but a few, all choosing to go the Specialized route. The Recon's design is the offspring of the S-Works 7 road shoe and clearly benefits from the years of experience and money gone into the development of that genre. Steeped in that history and biomechanical knowledge, the S-Works Recon, at first glance may be the one to top the wish list … if a BMX clipless shoe needs to be light, stiff and comfortably snug, then the S-Works Recon shoe is an extreme overachiever.
The Recons are, in fact, extremely light at 605g for a size 43, slightly lighter than the main competitor in the high-end market. The exotic materials used, like the 'space grade' Dyneema uppers, the carbon sole, the aluminium Boa dials and the floating titanium cleat plate have all passed the dietary requirements of an ultra-high-performance BMX shoe.
When it comes to stiffness, and power transfer, these things are off the charts … or if you do indeed want to use charts, they come with a stiffness rating of 13! Yes, 13, wow! We have no idea what that means or what to compare it too, and life is too short to care, but damn, they are stiff. It's the carbon plate that runs the length of the insole that provides that stiffness and ultimately makes walking, if not uncomfortable, then awkward and certainly amusing to watch until you've mastered the waddle. We could see how the stiffness may be an issue for some Lycra clad mountain bikers or cyclocross competitors who regularly need to dismount and carry their bikes across insurmountable terrain but in the BMX racing world this stiffness only delivers benefits, once you get uses to the feeling of course.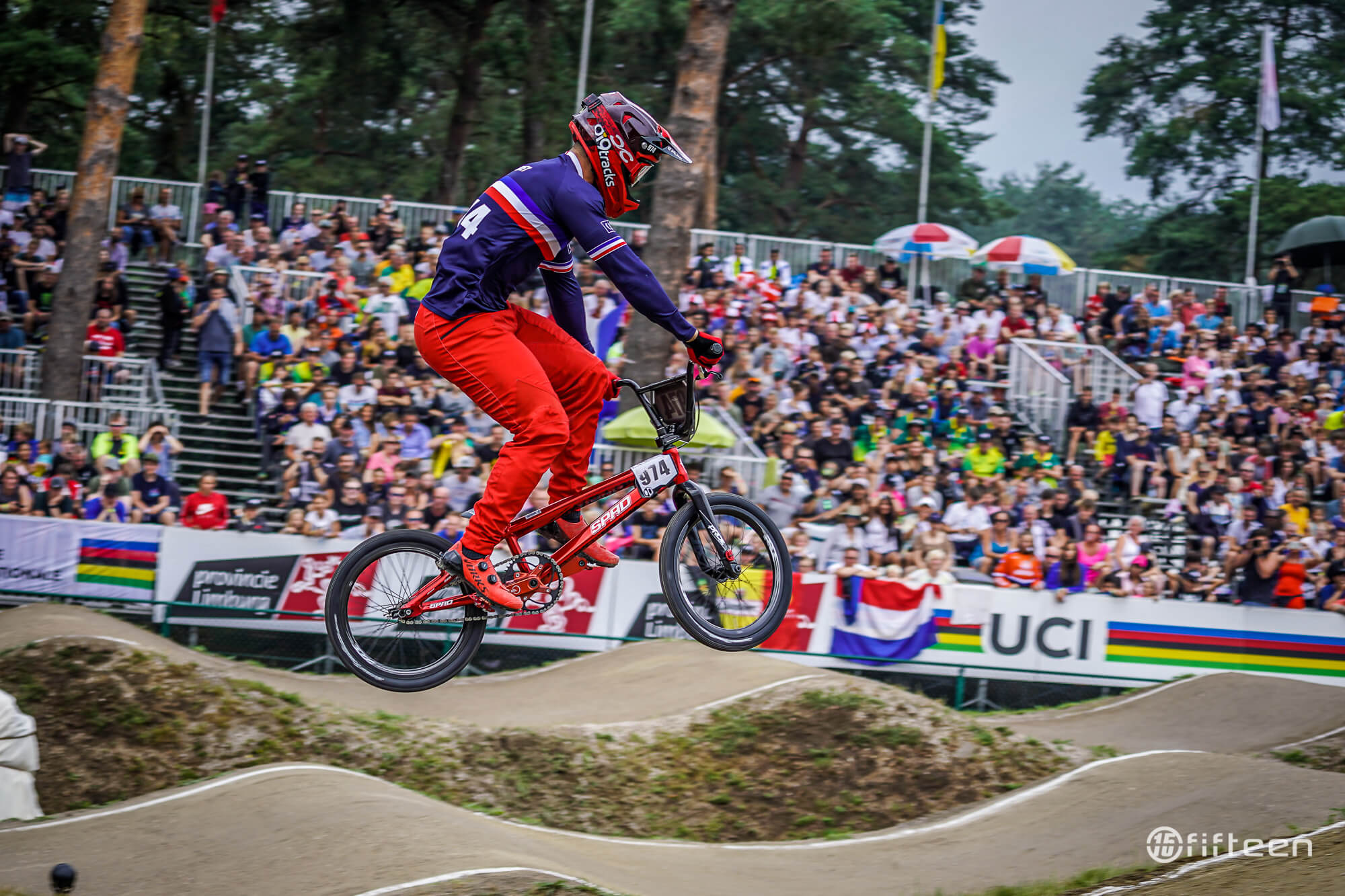 The feeling of stiffness is contributed to by the 'padlock' heal cup, developed initially for the S-Works XC and Road shoes, which prevents your heal from lifting. That, in combination with the duel 'Boa' fastening system and the non-stretch Dyneema uppers, means you are securely locked in, these are not coming off! The duel Boa dials are adjustable in 1mm increments meaning you can get that perfect snug fit, and if you so wish you can slowly continue to tighten them, cutting off blood flow to individual toes in sequence, which is the goal for many BMX racers just before the gate drops. Don't panic though, they are easily loosened after the finish line, quickly resuming blood flow to your extremities.  The Boa dials may well be our favourite feature about the Recons, shoes without this fastening system are now off the table for us! As well as the Boa system, the S-Works Recon shoes have a single Velcro strap closer to the toe for that extra support, if needed. Although, we have not touched the strap once since we got it in the desired place on day one.
The comfort levels of the S-Works Recon shoes is hard to define as it's ultimately a personal choice, while we are more than happy with the fit and feel, you, with the same foot size may just not like them. We liked the Specialized 'Body Form Geometry' straight out of the box … on the bike, where it counts, they feel great. Walking, not so much, but in BMX, walking fully strapped in is not generally required. We haven't reached the break-in point of the shoes yet, and we're not sure if we will as they are soooooo stiff … they may eventually get better for walking in, but we may not live that long.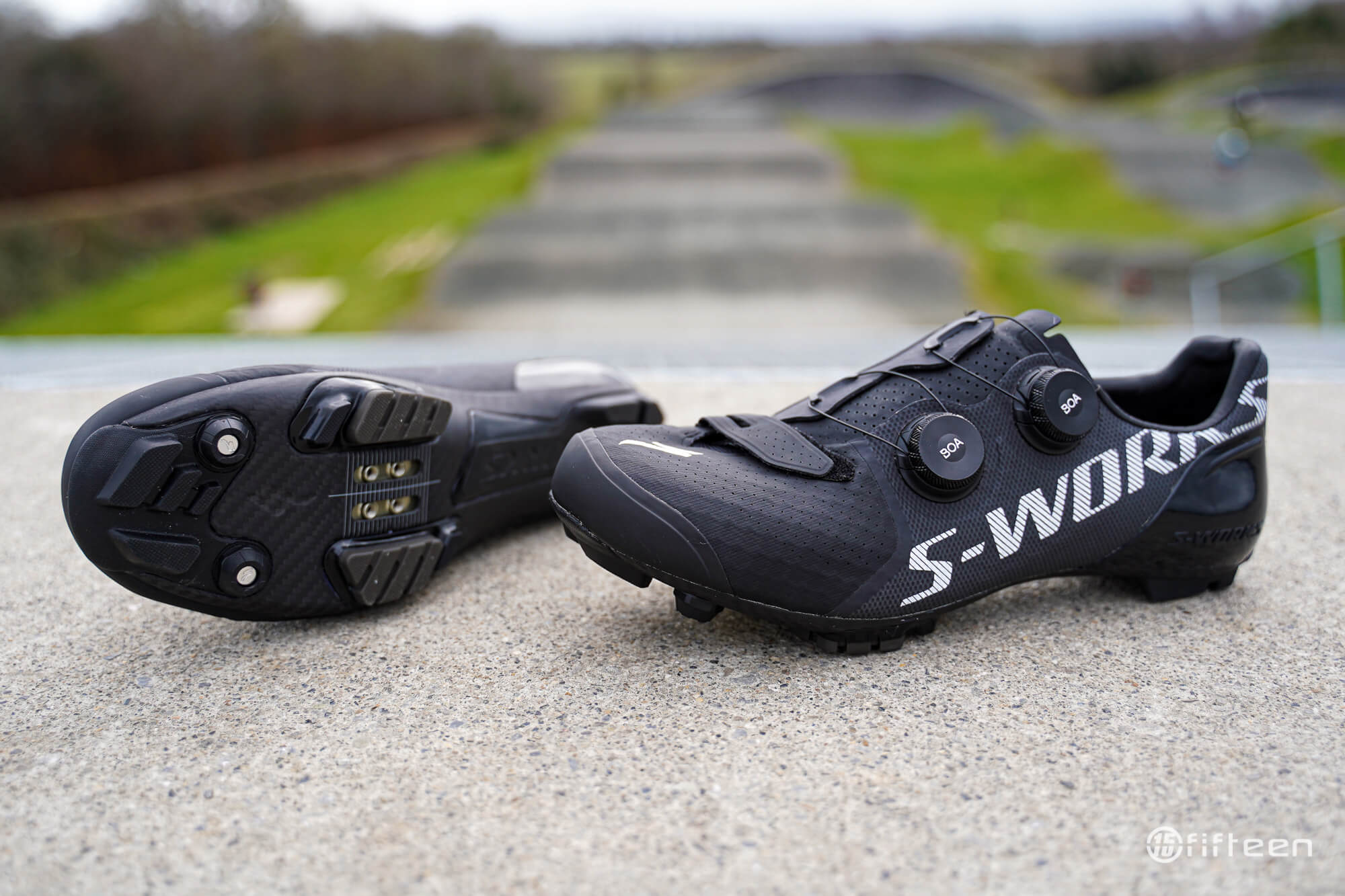 As part of the 'Body Form Geometry' fit, Specialized can supply a variety of footbeds and shims to dial in your specific comfort level. Although we didn't have the opportunity to test this out ourselves, it certainly sounds interesting, especially at this price level. When the 'Body Form Geometry' is dialled in, Specialized tout a boost to power output, increased efficiency, and a reduction in the chance of injury by optimising hip, knee, and foot alignment. The floating titanium cleat plate has lots of forward and back adjustment allowing for that perfect foot placement also.
Visually, the S-Works Recon shoes are slick. The contrasting gloss to matte finishes in combination with the different textures in the materials and the bonded, rather than stitched, Dyneema uppers all result in a seamless modern look. Graphically there are some nice touches, with moulded logos on the shoe sole and heal cup. We would like that large printed S-Works logo down the outer side of the shoe to be a little more subtle … maybe we're being picky. We've heard comments about the slightly bulbus toe box and at first glance may have agreed but we've since assimilated … overall it's a beautifully high tech looking shoe, be it in the black version we have, the white option or the 'Rocket Red'.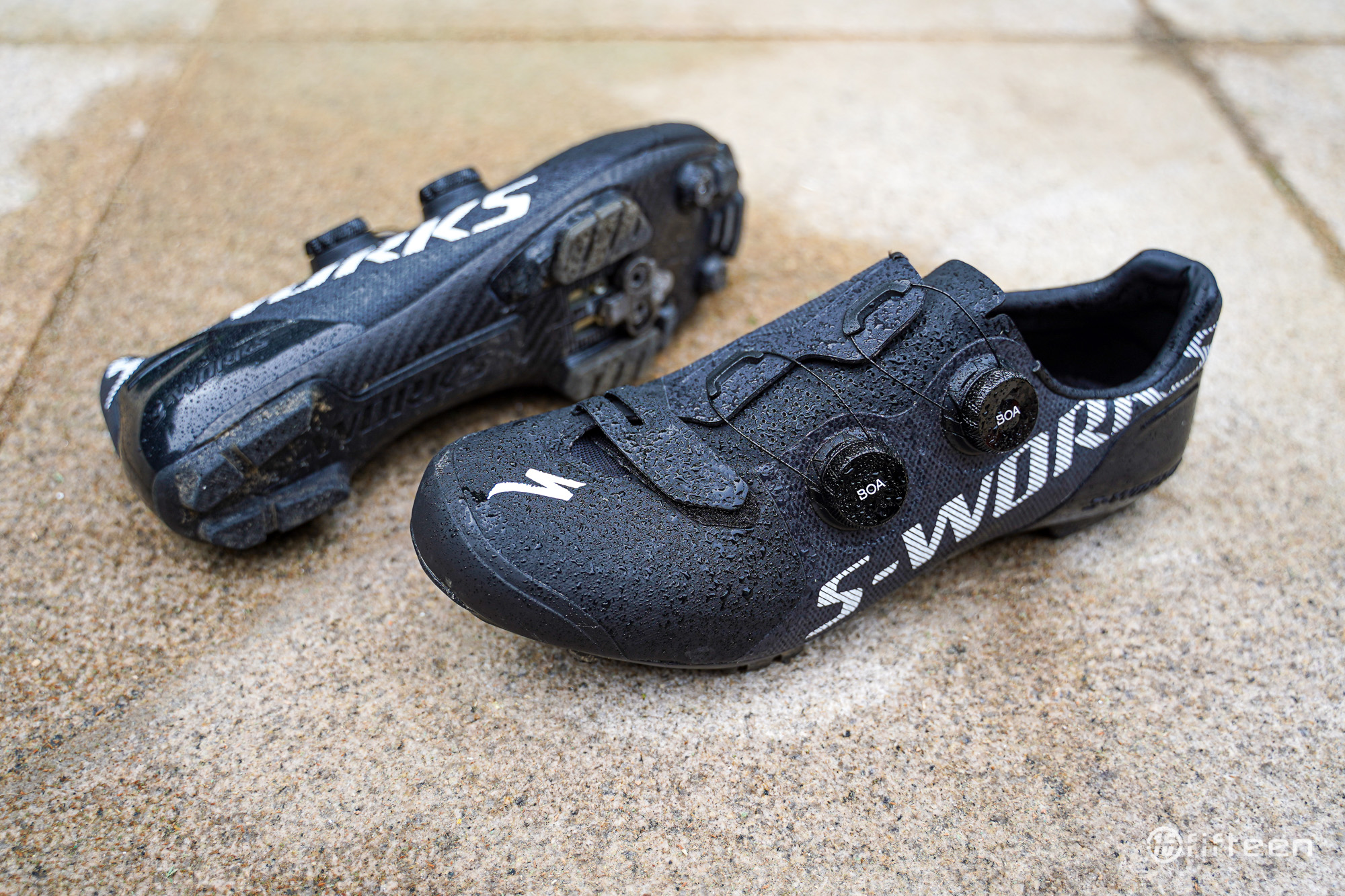 From a durability point of view we see no reason why these shoes would not last your entire BMX life or until you eventually grow out of them (if you're lucky enough to get your hands on them before you're a fully functioning adult with a job that affords you such luxuries). The shoes, after all, are designed for much tougher environments than a BMX track where they are less likely to come in contact with mud, rocks and roots. Which raises the question of what would the perfect pair of BMX clipless shoes look like? We wouldn't need the reinforced toe for example … But, as most BMX racers like to go play in the hills too, these may be just about perfect.
But are they for you? Ultimately, it's going to come down to a simple question… are you good enough to justify a €350 shoe, can you afford a €350 pair of shoes  … they may go perfectly with that that €1350 carbon frame you just ordered though …
If you're based in Ireland, you can check out the S-Works Recon shoes at Specialized Ireland in their state-of-the-art retail outlet on the outskirts of Dublin or check out specialized.com for your closest option.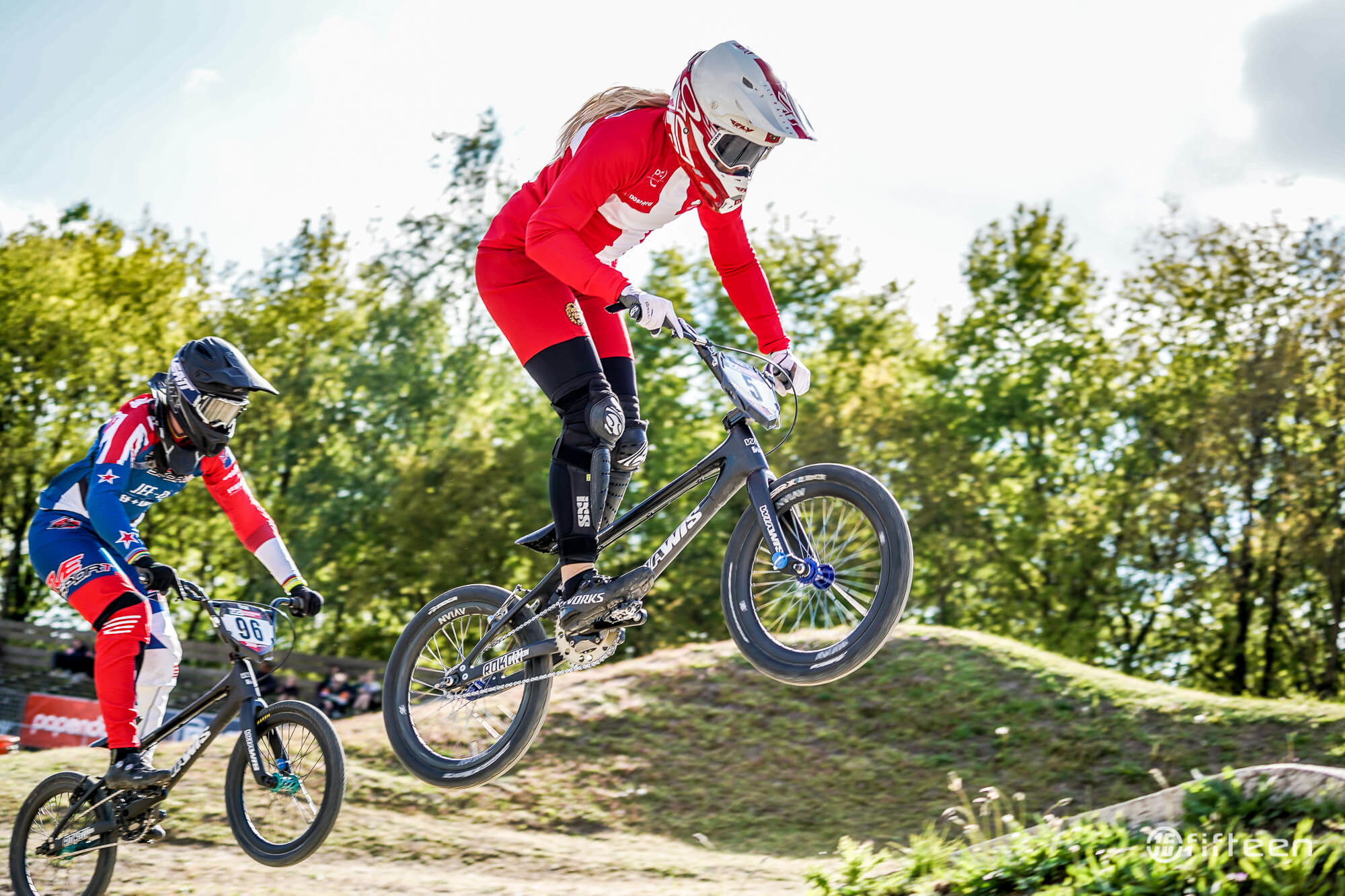 If you have BMX product and you're interested in a 'Fifteen BMX' fair and honest review please email us at info@15.ie … BMX since the 80's with 25 years of real-world product design experience!
To advertise on Fifteen Email advertise@15.ie
Subscribe to Fifteen BMX HERE