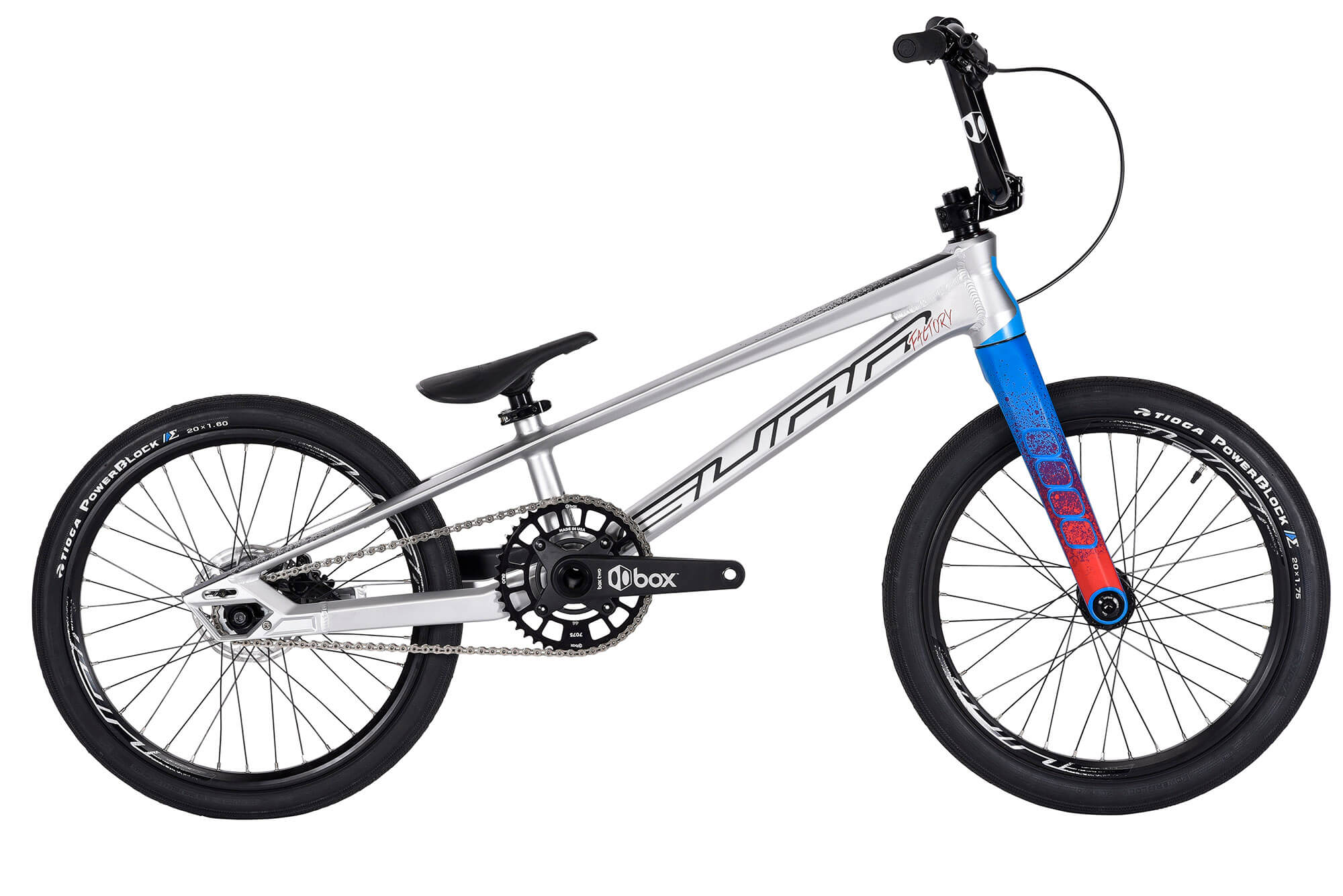 French brand, Sunn Bicycles, have just unleashed their all new 'Royal Factory' , a high end race frame and forks. The beautifully aggressive design language of the 6069 T6 aluminium frame has gone all in with disc brakes, no V-Brake mounts here. The entire drop out area is specifically designed to accommodate a disc and all the necessary adjustments with an unapologetic, high tech, almost fighter jet looking approach. We love the aesthetic!  The result leaves us with a clinicly clean looking back end, especially with the top tube merging with the rear stays in one continuous straight line.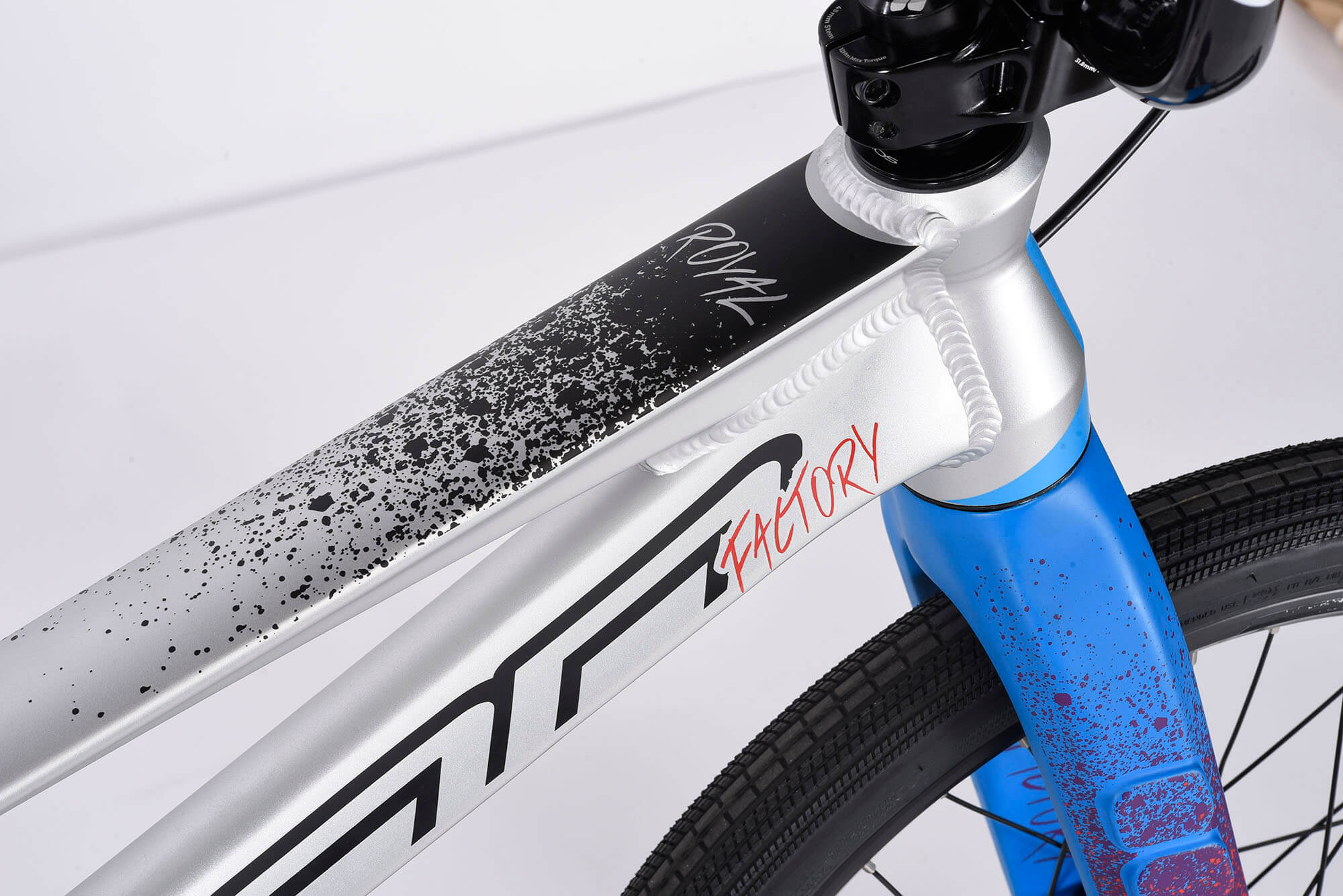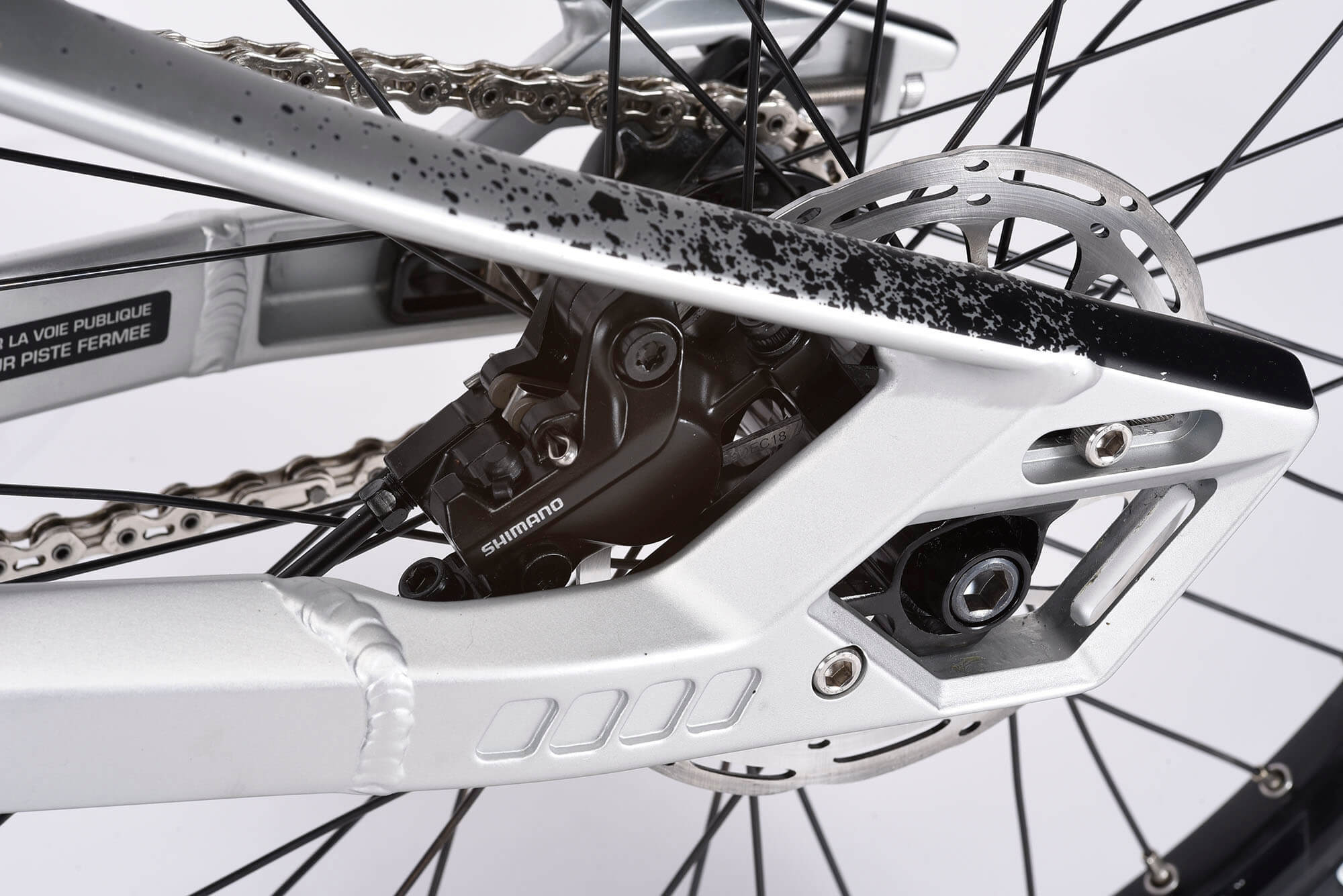 The frame, when paired with Sunn's signature, zero offset 100% carbon forks will cost in the region of €1000. Alternatively, Sunn has built up an impressive looking Royal Factory complete bike, loaded with BOX, Tioga and Shimano components, which can be yours for just under €1600.
Expect to see Eddy Clerté making the new 'Sunn Royal Factory' look very fast in the next month or so …
Find out more about the Royal Factory over on the Sunn Bicycles site HERE.