Supercross BLK Carbon Bars | A Preview
16 May 2020
Supercross BLK Carbon Bars | A Preview
16 May 2020
Four years in the making and now a viable, 'Pro Sized' carbon fibre set of handlebars are back in BMX, this time from the guys at Supercross BMX. Previously, as we are sure you'll all remember, the only carbon bars you would see zipping down the 8m hill where built by French company, BemoR.  Unfortunately, BemoR is no more … probably due, in no small part, to the high retail cost of their main product and the reluctance of the BMX community to trust the technology. We think Supercross BMX maybe about to change that outdated perspective …
'When we started this project BemorR had contacted us', Bill Ryan, the man behind Supercross told us, 'they were also working on Pro size Carbon bars and they did it right, they built a great bar. I was sorry to see them stop that project. They did offer to sell us the tooling and the lay ups for their bars, but we were already so far into the development of ours and using our bends and our carbon suppliers, it wouldn't of made sense, but those BemoR bars were nice and proved our theory, that a carbon bar, if done right will hold up to the stresses of a pro sized rider.'


Supercross BMX have, of course, been knee deep in carbon materials for years now and have a wealth of knowledge in the technology, which is on full display in their Envy BLK2 Frame and Forks, but they have taken a methodical approach to the handlebar project. 'The Carbon Bar project was something we started 4 years ago; we started the mold on November 17th, 2016. When we were working on the Full Monocoque Carbon BLK Forks and the Speedline Forks, we knew that the Carbon Bars would be the next progression, and it had to be done right. Too many people were just throwing the word CARBON on a project and not knowing what they were doing with it.'


Obviously Supercross have gone through the required testing, CPSC standards , ISO 4210, to be beyond confident in their new product (see some of the drop tests on our Instagram), 'We have gone four times past the top standard,  and once we passed that standard with a 12 ounce handlebar, we added another 15% Carbon to the bar, retested, and went even further …'
The new bars are made in much the same way as the Supercross BLK Frame and forks, it's a full 'high compaction' production process with a full EPS core so it's 'internals are just as smooth as it's externals, so there are no stress risers.' Material wise you are looking at a full monocoque Torray T-700S Pre Preg material and it also uses some of the same Nano Alloy Resins found in the frame and forks.
Supercross have taken the oversized stem approach for the BLK Bars. They are currently working on a new 31.8mm Carbon Stem to go with the bars, 'the stresses on the bar with the 7/8" clamp and an aluminium stem were too much for the current Carbon with the weight we wanted to be able to go with.' The Carbon 31.8mm Stem in conjunction with the BLK Bars will 'really strengthen and stiffen up the front end of the bike. That way, not only are you getting the benefits of the stiffness of the bar, but you get the weight reduction of the stem as well, and you lose the potential of the razor edges of the aluminium cutting into the fibre.'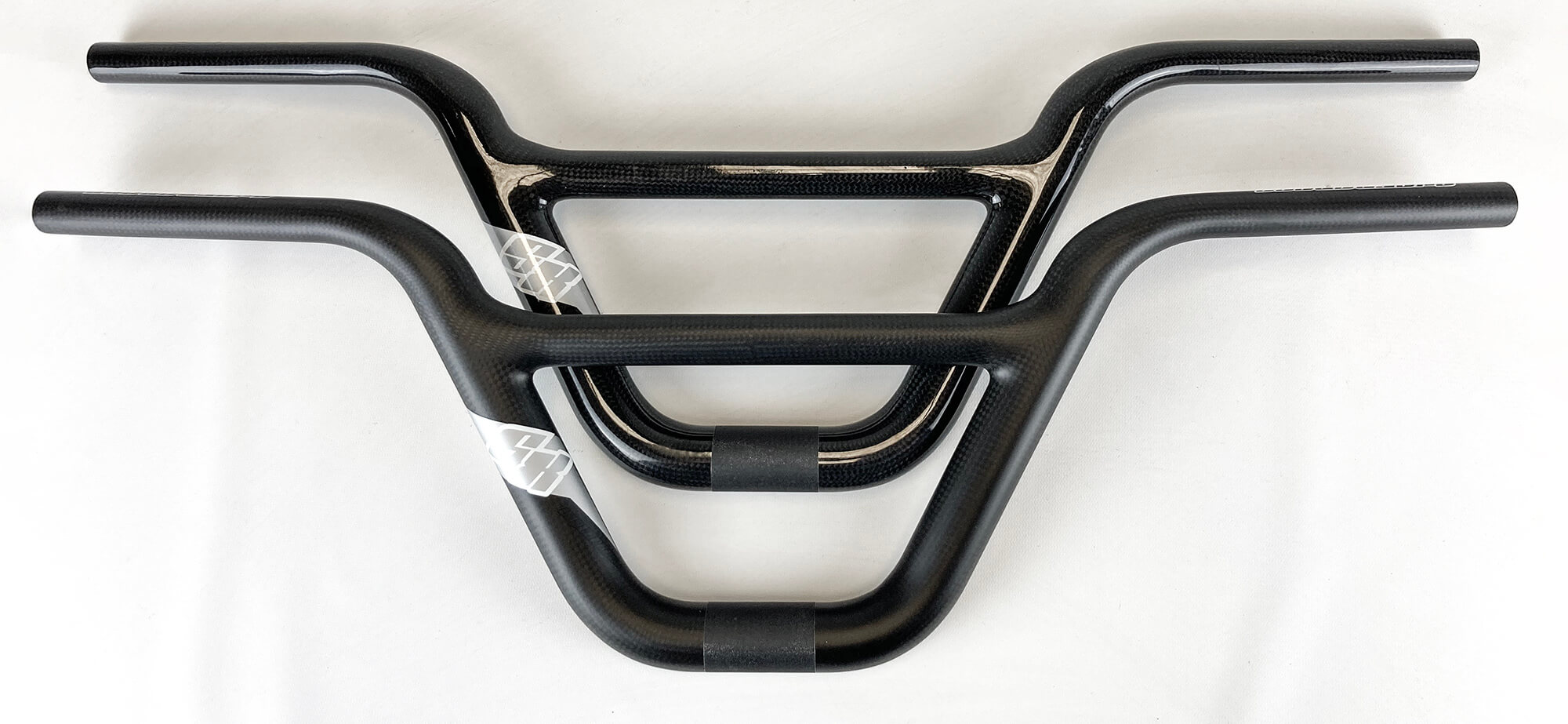 Currently the BLK Carbon Bars only come in the 8" Pro size (28" wide,  6º Back, 2º Up) but keep an eye out for 8.5" and 7.5" Pro sizes as well as a 6" Expert and a 4.5" Junior in the future. You can currently have that 8" option in either gloss or matte black unless you're Felicia, who is getting her signature Purple, Kam, who's getting his Flame Blue, or Makieva, who's got his Hulk Smash Green … it probably won't be long before you could pick up a coloured set too … but we're just guessing on that front.
The 8" version weighs in at an impressive 390g which is, give or take, about half the weight of an equivalent size aluminium bar. And before you ask … no, there is no weight limit, 'they are designed for a normal human being' we're told by the Apple Valley crew.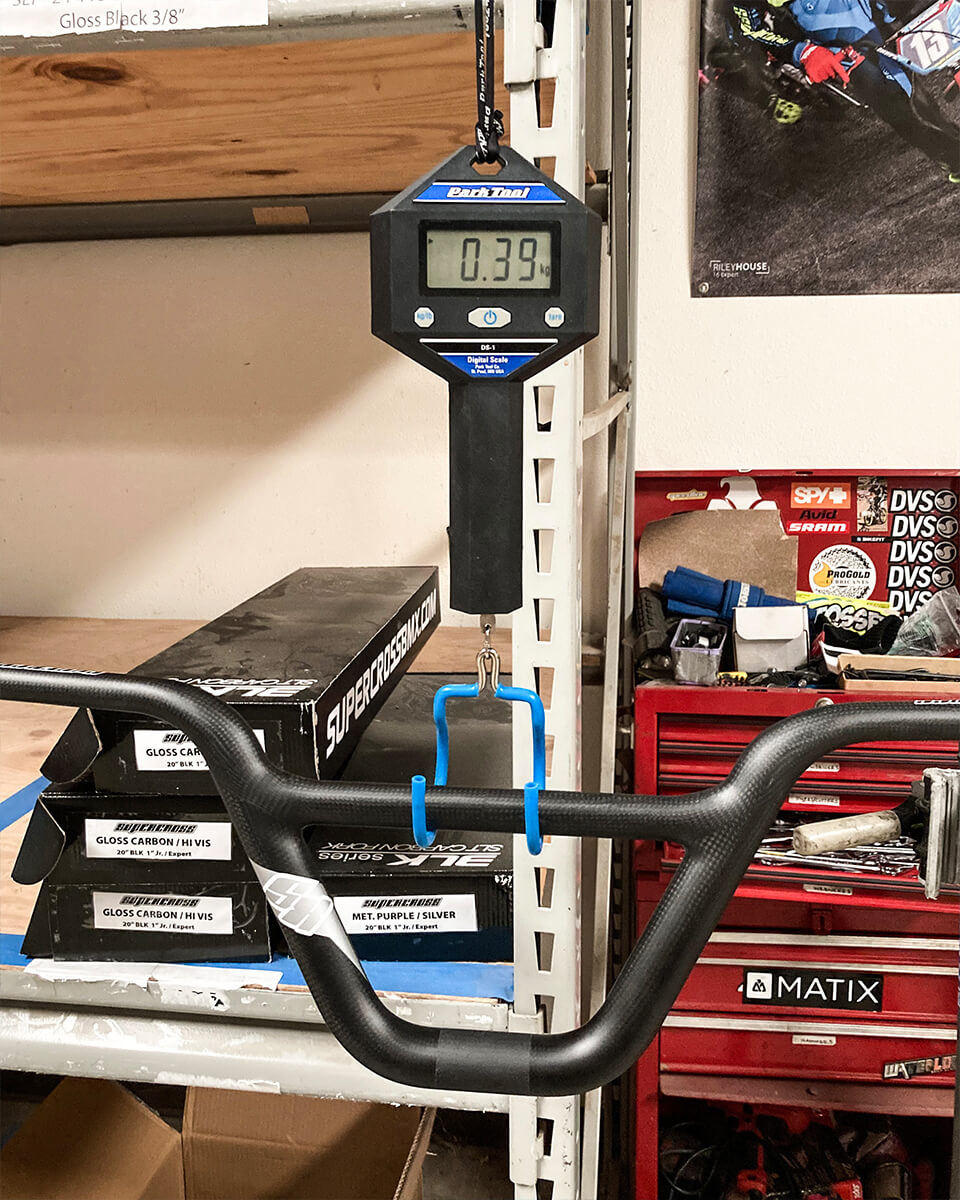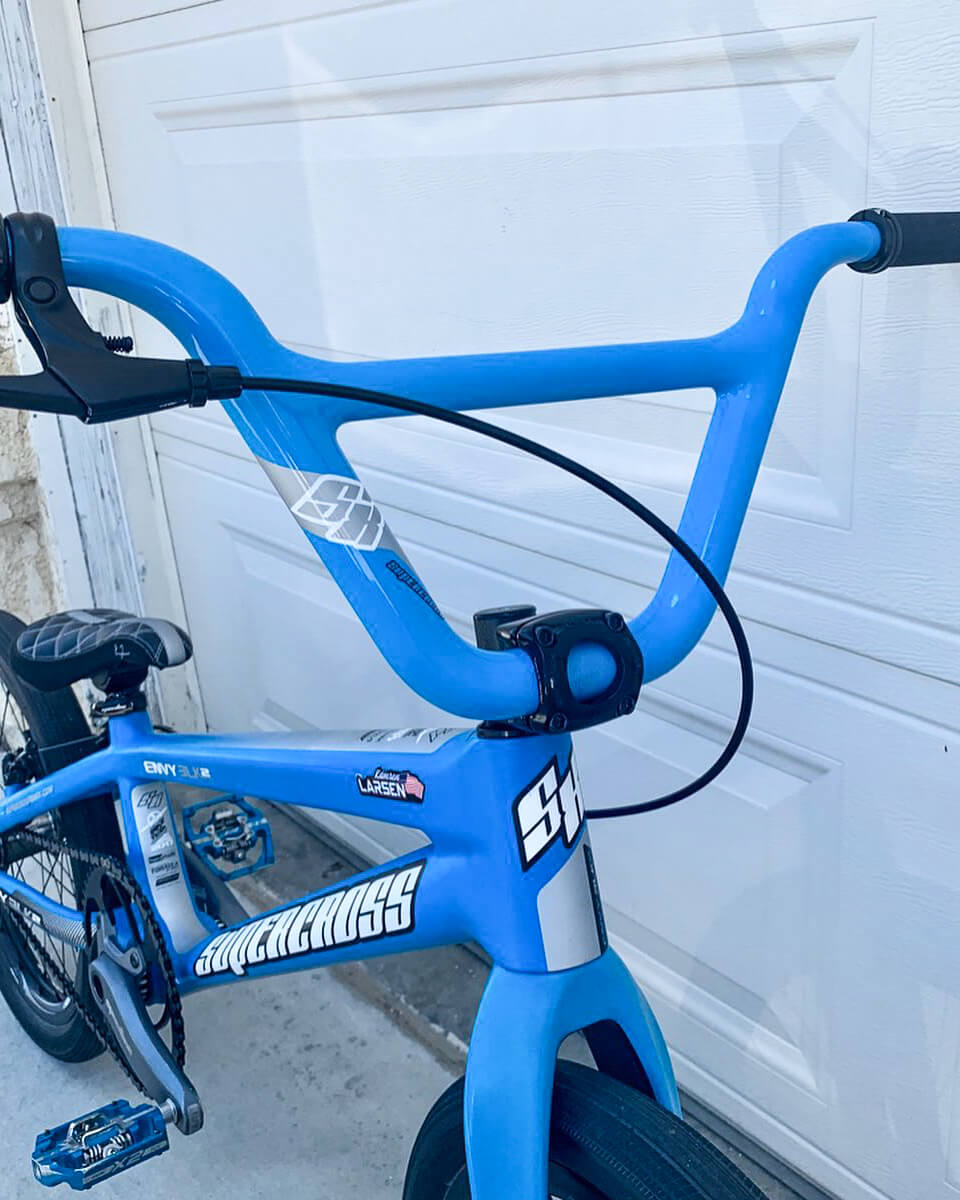 Now the not so good news, be prepared to shell out $249 to get a set on your ride, but Supercross will be the first to tell you, these are 'Not for everyone.  A Carbon bar is only for the rider who wants the absolute best performing bar in BMX racing. They need the stiffness; they need the performance. If they don't need that, or if they don't trust Carbon, then hey, we have a great 4130 Cro-mo Heat Treated bar for you.  But if you want the absolute best in your bar … well this is going to be your choice! We have done everything we can to make this bar as strong, and as light as possible for the intended use, Professional BMX racing!'
On paper, the BLK bars look amazing and we can't wait to get our hands on a set, especially when the carbon stem is released …
To advertise on Fifteen Email advertise@15.ie
Subscribe to Fifteen BMX HERE