The Supercross Stancil Coup
Felicia Stancil joins Factory Supercross …
28th December 2018
The Supercross Stancil Coup
Felicia Stancil joins Factory Supercross …
28th December 2018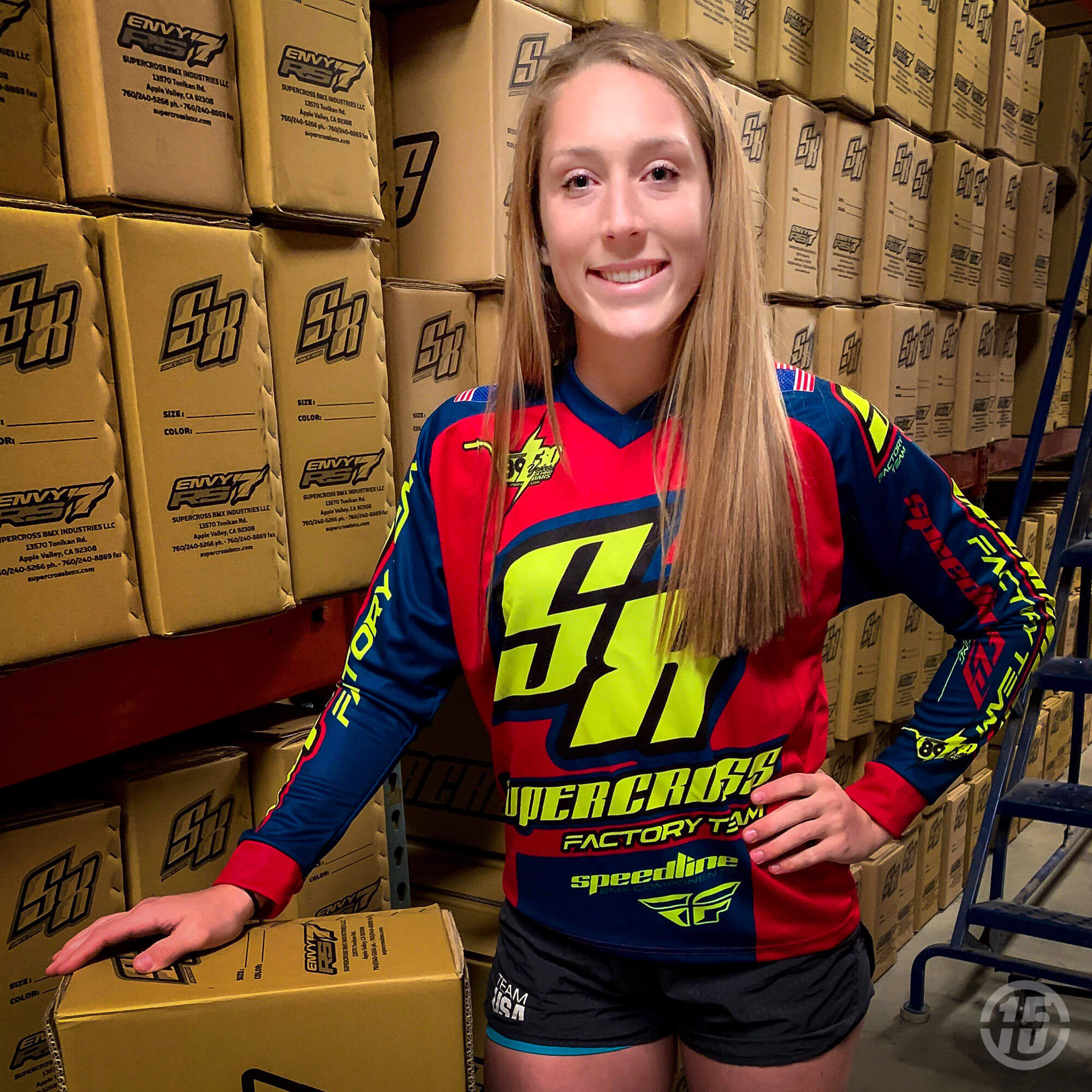 It's not yet been four weeks since Supercross BMX signed the UK's Bethany Shriever to the Factory team and now they're at it again. This time, they're adding one of the fastest women in Elite BMX, and one of our early picks to medal at the upcoming race in Japan, Felicia Stancil. In 2018 after coming back from a long-term injury and with the added pressure of college, Stancil wrapped up the USA BMX No. 3, won a national, made a bunch of podiums plus two out of two mains at the UCI World Cups …
Now that her time at Marian University has come to an end after completing her bachelor's degree in Human Physiology with a minor in Business, she tells us that 2019 is all about the bike, 'I'm happy I earned my bachelor's degree and I will always have that, but now my focus will be on my bike … I feel ready to fully focus on one thing'.  That prospect alone would excite any team lucky enough to have Stancil on board as well as stir a little, maybe even a lot of concern among her fellow elite women!
The man pulling the strings at Supercross BMX, Bill Ryan, has been a fan of the supremely fast 'Flyin' Felicia' for a long time, in fact he's been floating the idea that Felicia pull on a Factory Supercross jersey since early 2017, right after she went to Rio as a reserve rider in '16 … 'I have always been a fan and I've been watching her work with the younger girls and just saw how she enjoyed BMX. So, as we roll in to our 30-year anniversary we figured it was the perfect time for her to come on over and join the party and family at Supercross'.  Bill continued 'she never gives up, she has fun, and win or lose she is going to smile. If she happens to pick up a few No. 1 plates or gold medals along the way, awesome, but her personality and dedication is what she brings to the Supercross BMX Family'.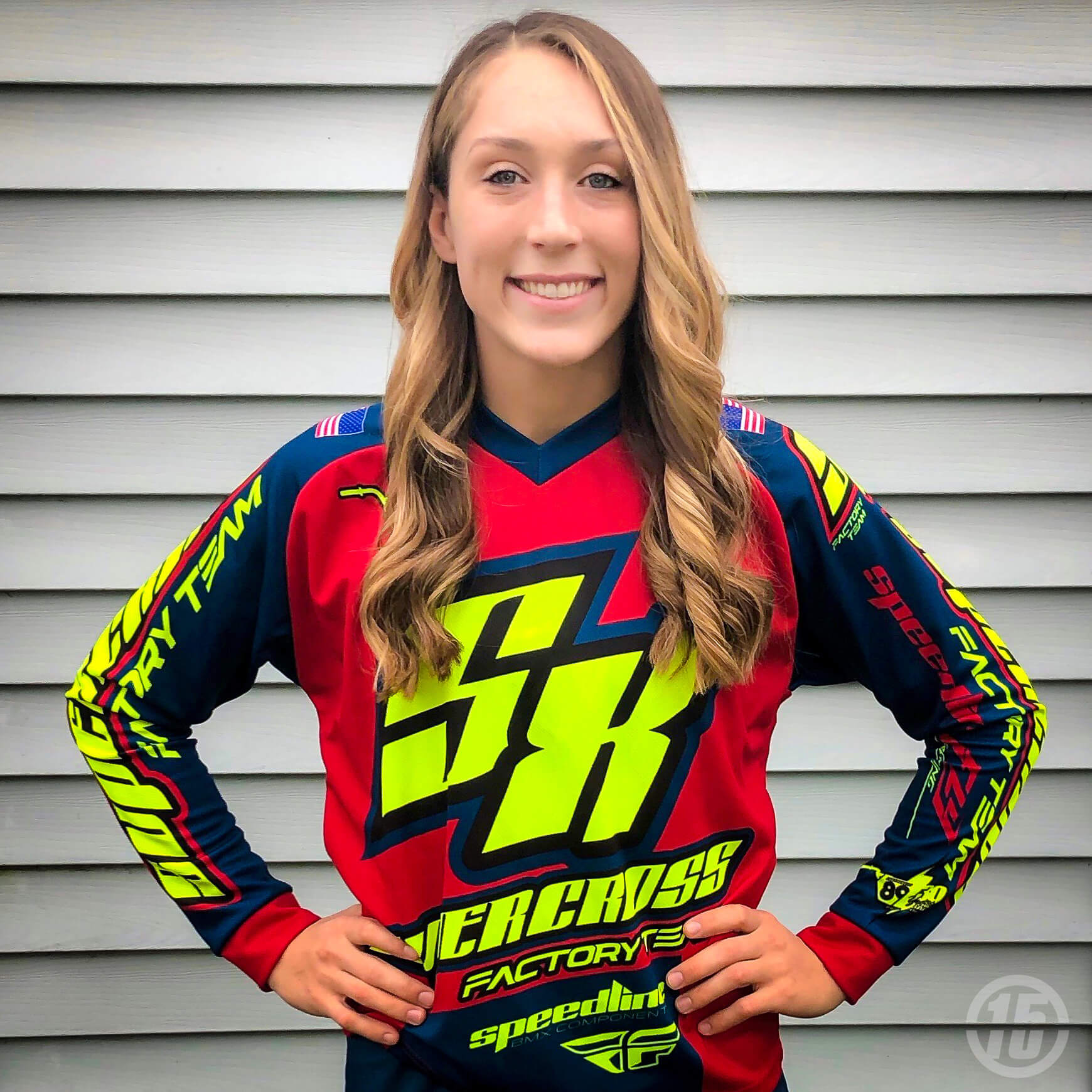 Obviously, Stancil's focus over the next couple of years will be securing a USA Cycling spot for Tokyo Olympics but she also has some domestic ambitions, 'there will be a lot of races until then (Tokyo) that I will be focusing on. The overall USA BMX title is one of the goals I'm excited to chase down in the coming years', and with Supercross in her corner she is feeling confident, 'the difference between being a good athlete and a great athlete, is having great brands behind you. I'm excited to be racing on carbon frame down the supercross hill and at the USA BMX races. I'm also excited to have a great team to spend time with at the domestic races'.
Felicia's first outing in the Supercross colours, on her custom metallic purple and silver ENVY BLK 2, 'we want to have her on the best equipment she can possibly get', will be at the USA BMX opener in Phoenix during February.  After that you can expect to see her hooking up with her new team mates, Bethany Shriever and Anthony Dean at the opener of the 2019 UCI World Cup in Manchester next April  … 'I think that is a pretty strong Elite punch' Bill Ryan enthused … that may well be the understatement of 2018 …
Follow Felicia Facebook | Instagram