Tokyo 2020 Olympic Shake-up
June 2017
9th June 2017
Olympic BMX Racing in Tokyo 2020 has just been given a pretty big shake up! In order to achieve 'Gender Balance' 8 spots are to be transferred from the Male to Female categories meaning that Tokyo 2020 will feature … 24 Male and 24 Female athletes.
"The EB decision will lead to a net increase of 15 events, an overall reduction of 285 athletes from Rio 2016, and the highest representation of female athletes in Olympic history. In Tokyo, the number of mixed events will double from nine in Rio 2016 to 18. All new events will make use of existing venues.
Today's decision is a significant step towards achieving the 50 per cent gender balance at the Olympic Games in both athletes and events, as clearly stated by Olympic Agenda 2020."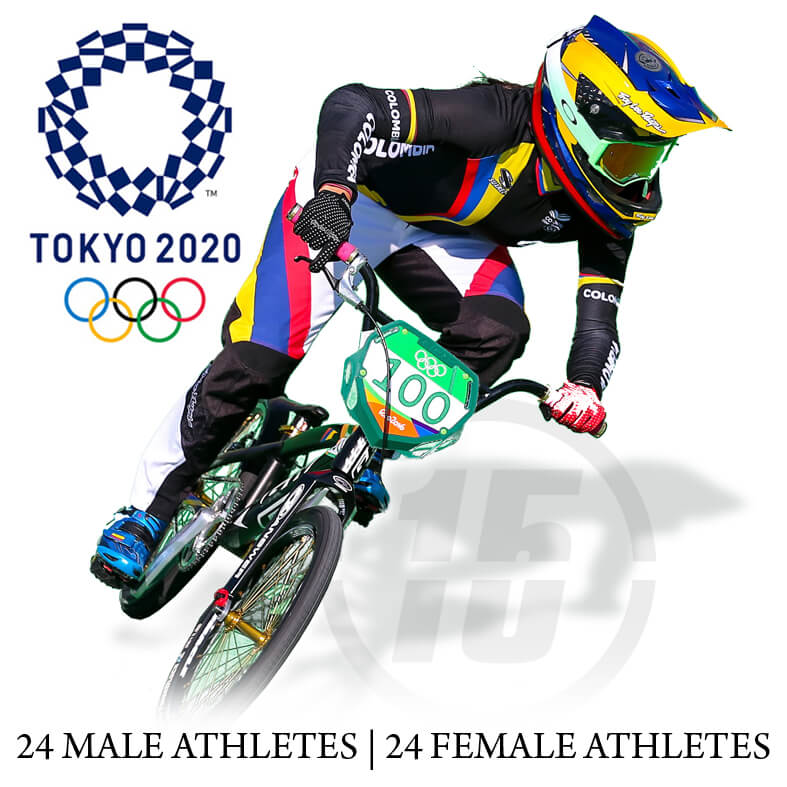 This will surly mean a new qualification system now needs to be put in place but as of yet this new system has not been announced … this is going to be interesting!!
It is expected that the new qualification systems will be published in February 2018 by the UCI / IOC.
More to follow …
International Olympic Committee announcement HERE
Tokyo 2020 Event Programme PDF HERE